Adventurous Kate contains affiliate links. If you make a purchase through these links, I will earn a commission at no extra cost to you. Thanks!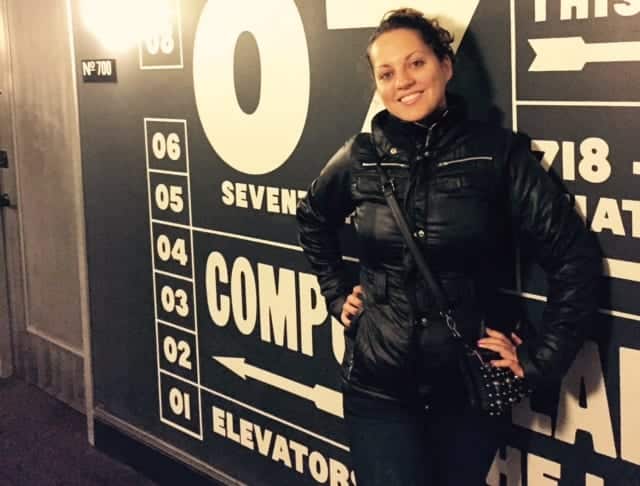 I think I've ruined myself for life.
Before this December, I had never stayed at a hotel in New York before. Not just in Manhattan — no hotel anywhere in or near the city. I've got a lot of friends and family in New York; they kindly let me crash with them as needed.
But now I've stayed at the Ace Hotel, the hippest hotel in New York City, and I'm ready to become one of those crazy rich ladies who chooses to live in a hotel instead of a house. Just say the word and I'm there.
This December I took part in a campaign with Booking.com showcasing epic accommodation in New York. Booking.com has put together a directory of epic accommodation around the world and this was their top choice for an epic hotel in New York.
From the moment I walked in, damp from the rain, exhausted from DC, and dragging my hippo-sized suitcase behind me, I was in love.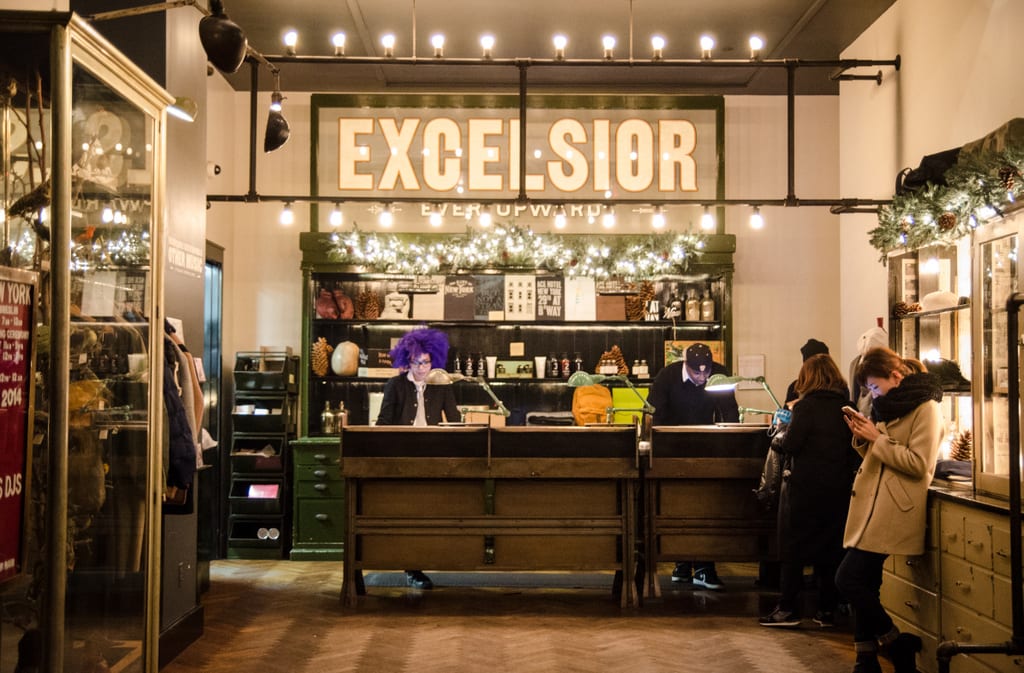 Not a Hotel — An Experience
Truth — no matter what time of day it was at the Ace, the lobby was absolutely full of people. (It was like Panera. I've never been to another hotel that had no peak time because it was popular all day long!)
This is the place to be — 24 hours a day.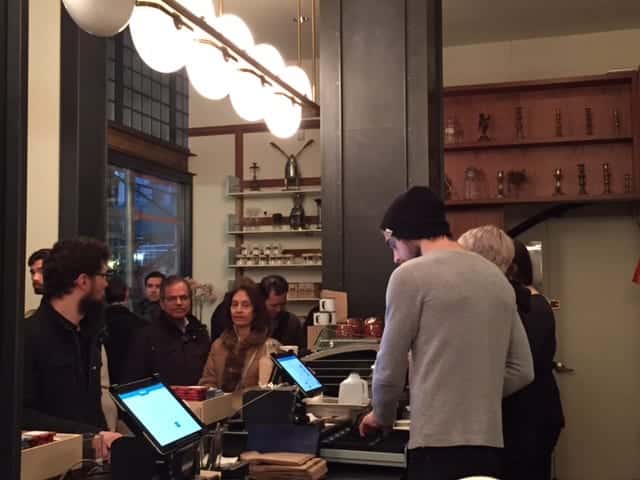 The Place To Be Early
It's the place to be in the morning because of Stumptown Coffee. Stumptown is a Portland-based coffee shop that has expanded over the West Coast and to New York. In my opinion, it's the best coffee that I've had in New York. Even if you're not staying at the hotel, stop by to have some.
Since I was still jet-lagged from Sri Lanka, I got an early start to my day with a Stumptown latte and scone as I got set to edit photos.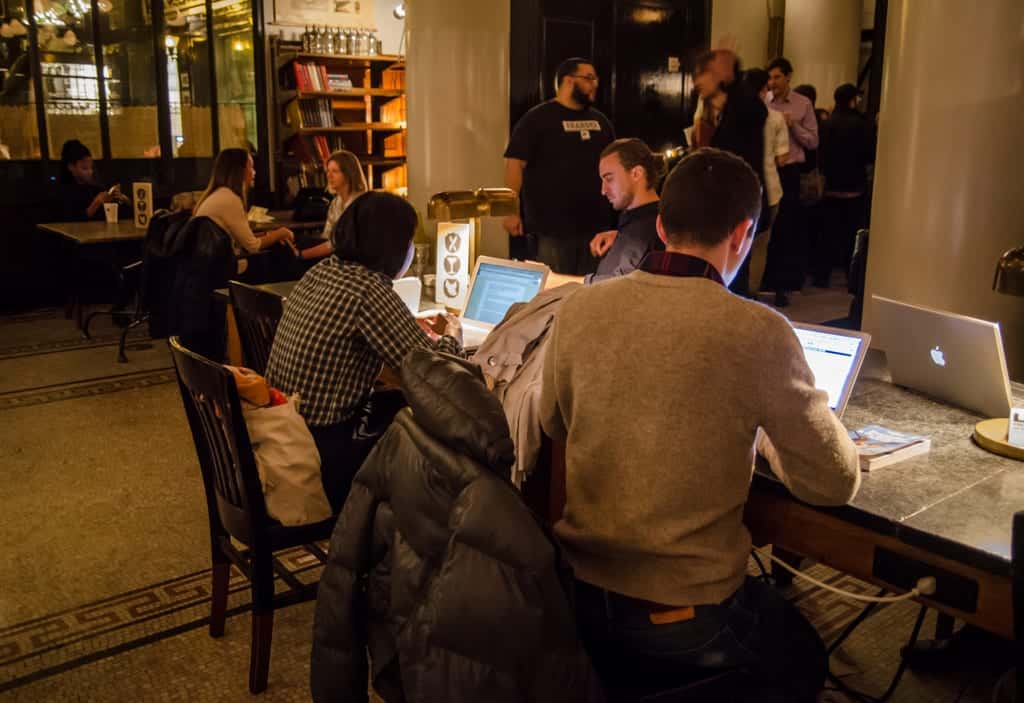 The Place to Be During the Workday
I couldn't believe how popular the Ace lobby was for working during the day! It was freelancer/digital nomad heaven — great wifi, lots of plugs, and ample comfortable seating for your Macbook Air or Pro (I don't think I saw anyone who didn't have a Mac!).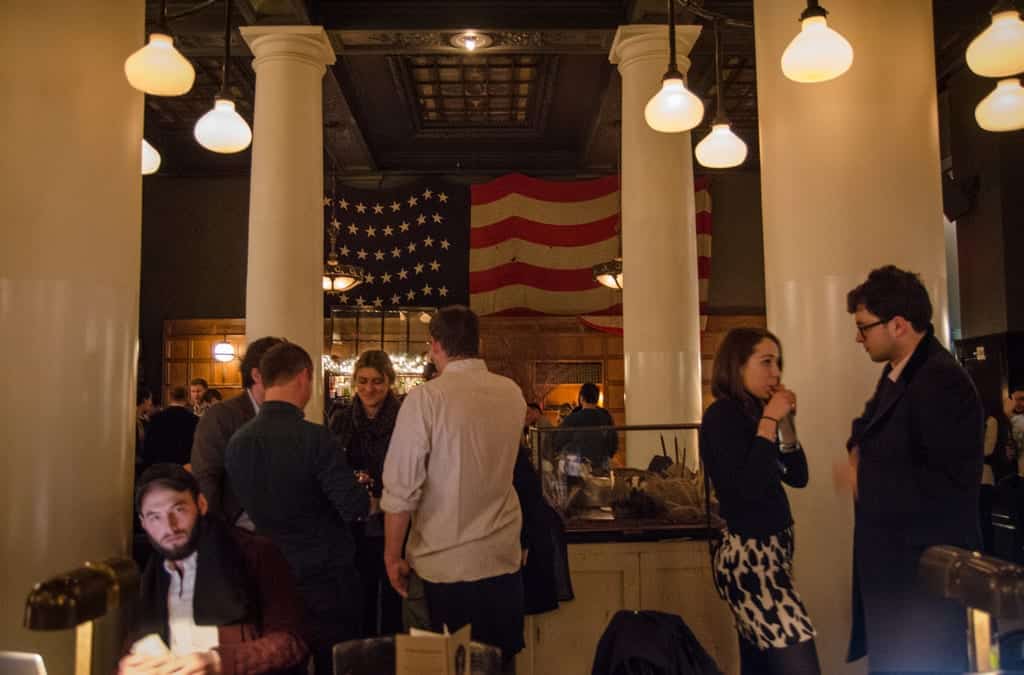 The Place to Be at Night

At night, the Ace went from being slightly crowded to being a pulsating crowd. The line for the bar was several people deep; good luck getting a seat anywhere!
As soon as my friends found out I was staying here, they all wanted to drop by for cocktails. Which they did, again and again!
My sister Sarah and her boyfriend Zack came to visit, as did Kristin, a friend of mine from theater camp whom I hadn't seen in nearly 15 years, and her boyfriend Damian. It was so good to reconnect!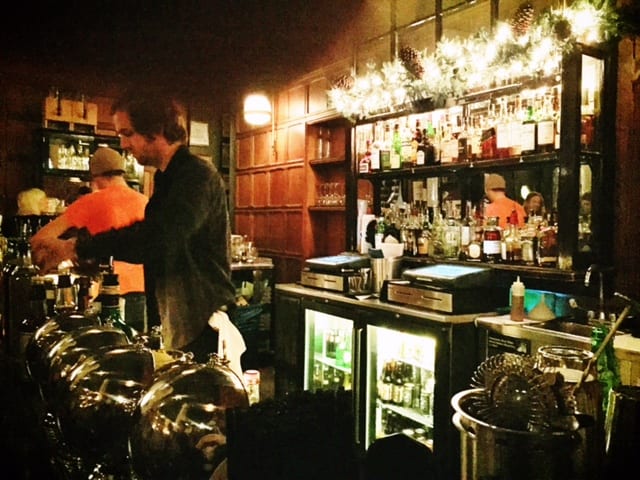 The cocktails rotate and have already changed since I was there, but we had some nice ginger beer-based cocktails, along with a nice strong fig cocktail. They also have nice wine on tap, and all of my friends who tried it were fans of it.
Also, it was office holiday party season when I stayed here, and the Ace seemed to host a few every night, not counting the informal parties at the bar. I would look up and see random guys in George Washington wigs running around.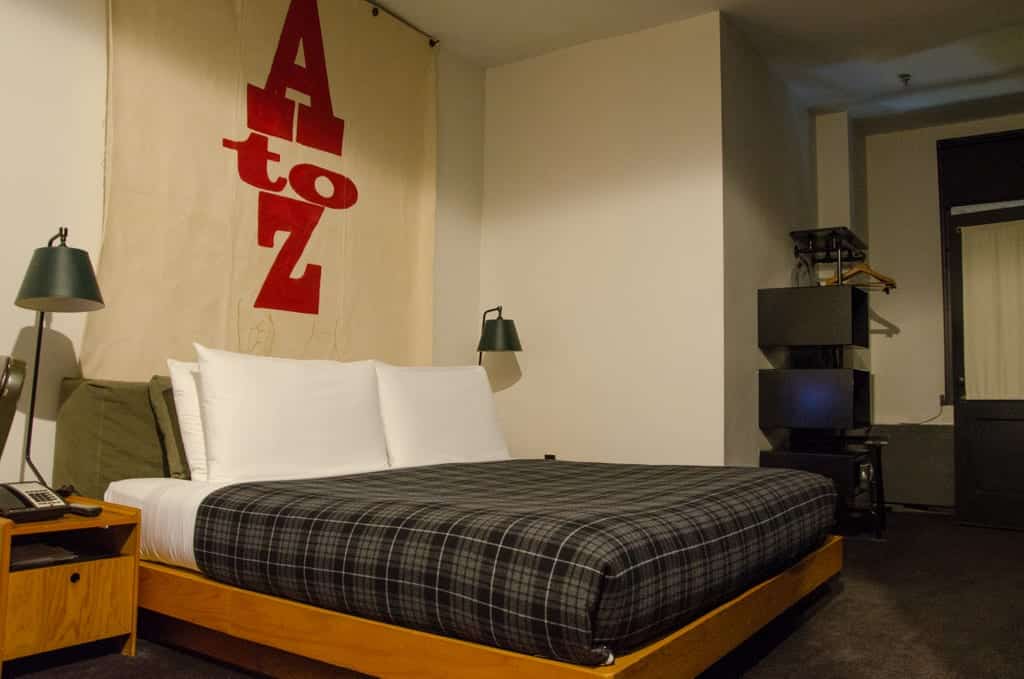 My Hipster Room
Meet my room!
I've never stayed in a room with a style like this — very masculine. Masculine is not my personal style at all and I wouldn't dream of decorating a room of mine in this way, but I enjoyed it nonetheless.
I felt like I was Kevin ordering a room at the Plaza in Home Alone 2. "I'd like an extra-large bed, a TV, and one of those little refrigerators you have to open with a key." Done, done, and DONE.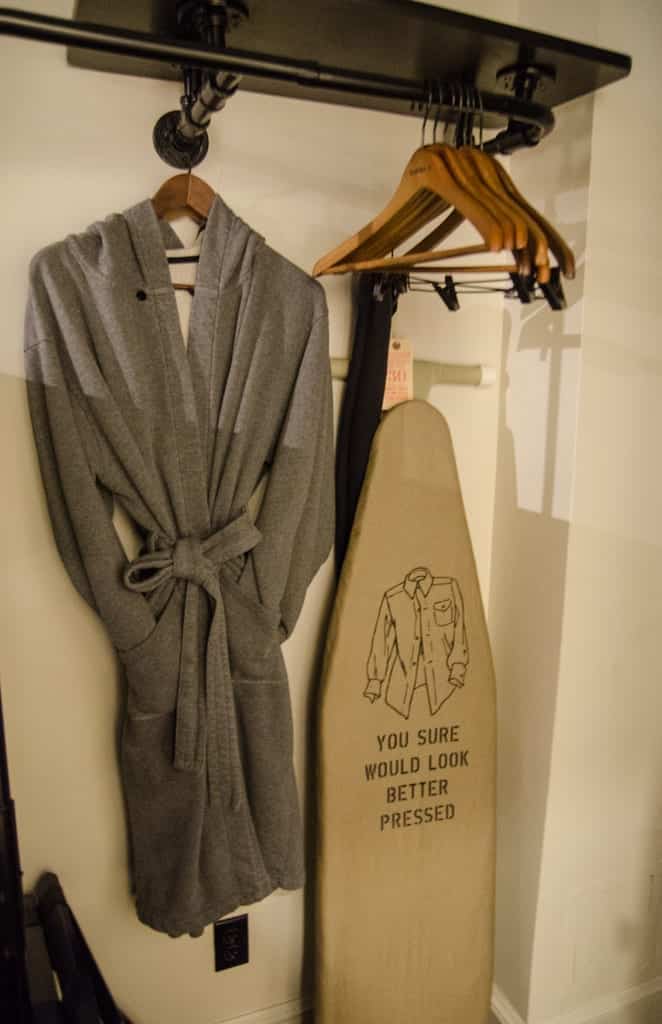 Hoodie bathrobe, anyone? They were so comfy!
The bathroom comes with toiletries from Rudy's Barbershop downstairs. Not as good as my own shampoo, but still eons ahead of what you usually get in a hotel.
I've never seen gluten-free beef jerky and ramen noodles in a minibar before, but there you go. (Also available: a "fun pack" with condoms, lube, and breath mints.)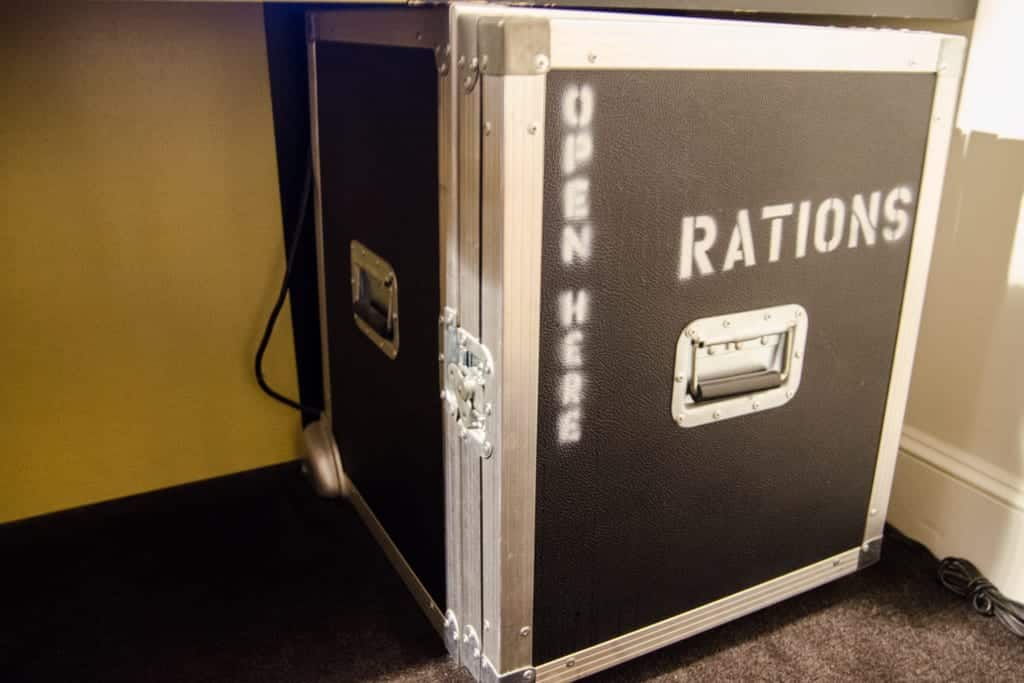 How's this for a mini fridge?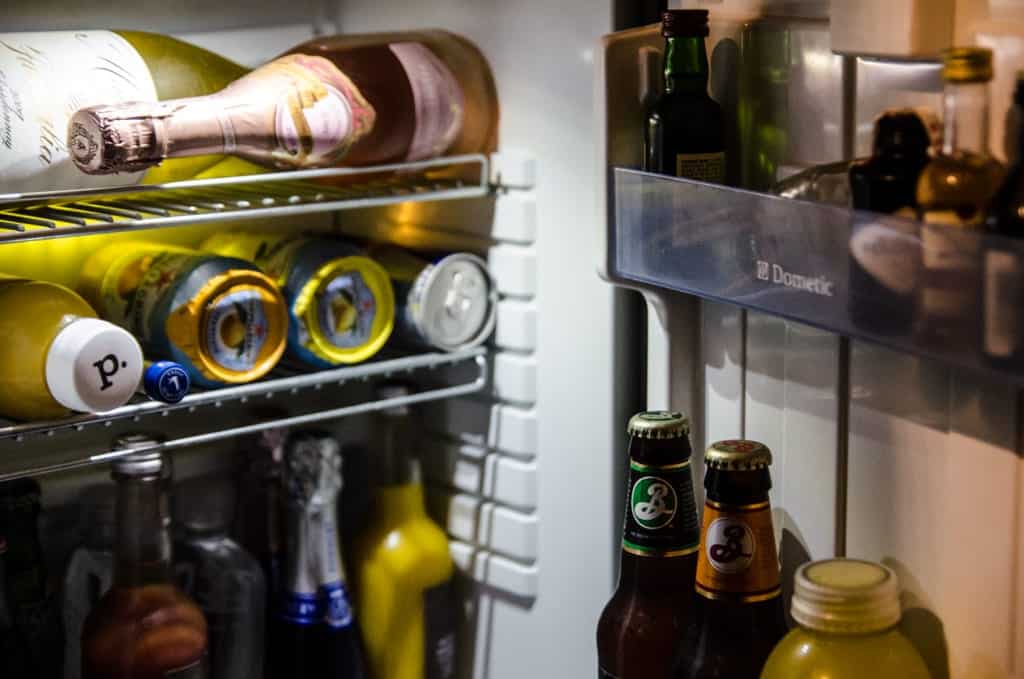 The mini-fridge was stocked with everything from blood orange Pellegrino to Brooklyn Lager and rose champagne. I resisted.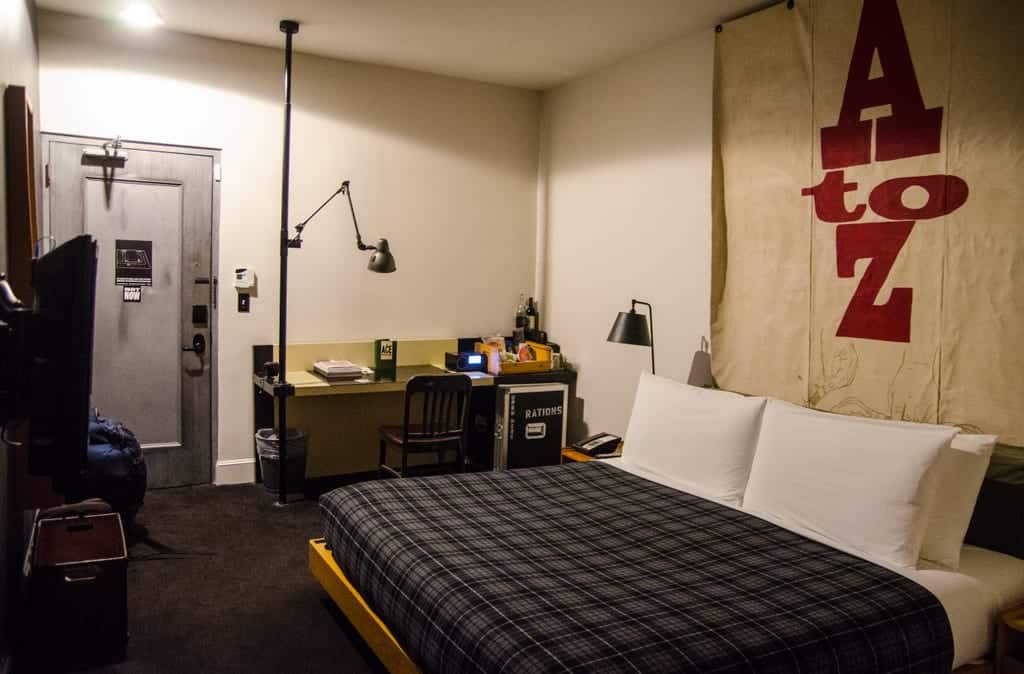 I love staying in places with 24/7 room service, as I'm always working, often at odd hours due to jet lag, and sometimes just the thought of dragging myself out for dinner is the last thing I want to do when I'm in the middle of a project.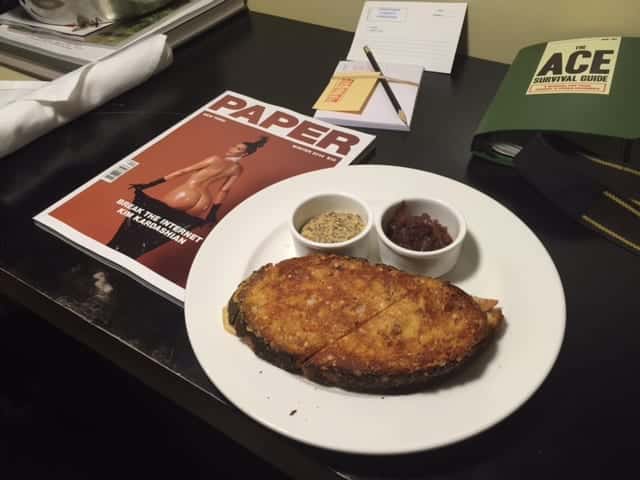 The room service menu from The Breslin restaurant downstairs is a bit limited, but I managed to enjoy the hell out of my grilled cheese with mustard and pickled onions. And yes, a copy of Paper magazine with Kim K breaking the internet was included with the room. (I like how the sandwich looks shocked at Kim here.)
The Location
When I walked in, the front desk worker asked me, "Would you like a room with a view of the Empire State Building?"
WOULD I?!
The Ace is on the corner of 29th and Broadway, putting it in Flatiron. Flatiron's not the sexiest neighborhood in Manhattan, but it's still quite nice, conveniently located, and it's within walking distance of lots of places to eat and explore. The subway is around the corner. It's also just a few blocks from the Megabus drop-off point, so I was able to walk from there.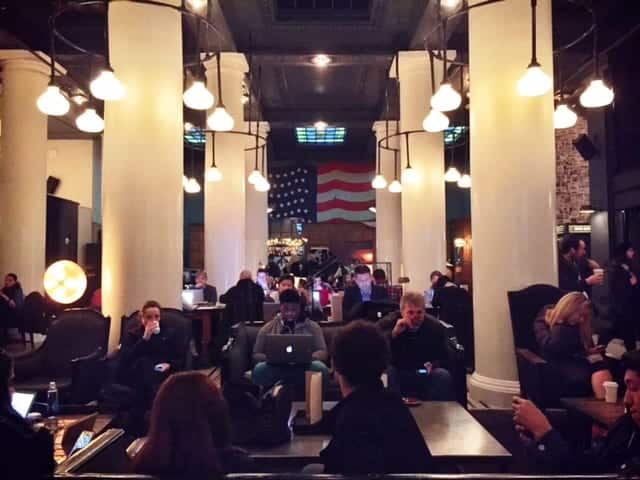 A Word on Safety
I'll be honest — before agreeing to take on this accommodation-based campaign, I hadn't realized that I would be broadcasting the hotel where I would be staying long before my stay. That made me uneasy.
I know that I do broadcast my location to some degree when I'm on the road, but repeatedly saying the hotel in which I would be staying, particularly as a solo female traveler, made me nervous. Especially in a place like New York that is so accessible to the world (more so than, say, a random town in France), and especially especially when you have a large readership, including readers who have acted creepy toward you in the past.
---
---
That said, I was happy to learn that if you stay on one of the higher floors at the Ace (and I stayed on the 7th), the only people who can access your floor are people with a key card staying on that floor. That made me feel much safer. It's an attribute I often see in nicer hostels but rarely in hotels themselves, and I appreciated it.
The Takeaway
Dude, I'll be honest — if I had the money, I would stay here every time I was in New York. I loved it that much. But alas, my pockets are not endlessly deep, but if I have a (short) very special occasion in New York in the future, you bet I will be staying here!
Essential Info: Rates at the Ace Hotel start at $179 for bunk bed rooms and $199 for mini rooms. Rooms are charged an additional $3.50 per night plus 14.75% tax. My room was a medium room, which starts at $269.
The #BookingEpic campaign is brought to you by iambassador and Booking.com to highlight unusual accommodation around the world. All opinions, as always, are my own.
Get email updates from Kate
Never miss a post. Unsubscribe anytime!