Adventurous Kate contains affiliate links. If you make a purchase through these links, I will earn a commission at no extra cost to you. Thanks!
Is it safe for a woman to travel to New York alone? Absolutely. And I would know: I'm a travel writer specializing in solo female travel who lives in New York City. Since moving here, dozens if not hundreds of women have asked me the same question: I want to visit New York, but is it safe if I go alone?
I believe that with the proper research and preparation, almost anywhere in the world can be safely traveled by a woman on her own. And that goes for New York, too. Millions of women from around the world call New York their home; millions more women visit each year, many of them solo. That wouldn't be the case if it were too dangerous for women on their own.
New York is fantastic for other reasons, too. It's a city built for the solitary person. So many people are jammed up against each other in New York that it's common for residents to seek solitude outside their homes, not inside them. The city reflects this. There are activities for all kinds of people to enjoy on their own, and it's not considered unusual to do activities alone or go out to eat alone.
Whether you want to spend time on your own or meet cool people, whether you want to browse quirky museums or take the hardest fitness class in the city, whether you're visiting New York for the weekend or staying for a full month, whether you're on a budget or the sky's the financial limit, New York has something for every solo female traveler.
Welcome. We're glad to have you.
How to Use This Guide
This 5000+ word guide is a comprehensive resource for solo female travel in New York City. And any woman who has traveled solo knows that safety is only one aspect of your trip. Other important things are knowing what activities are good to do as a solo traveler, picking restaurants and hotels that are welcoming to solo travelers, and learning how you can meet people if you want to.
But first: The Best Time to Visit New York
Frequently Asked Questions about New York Solo Travel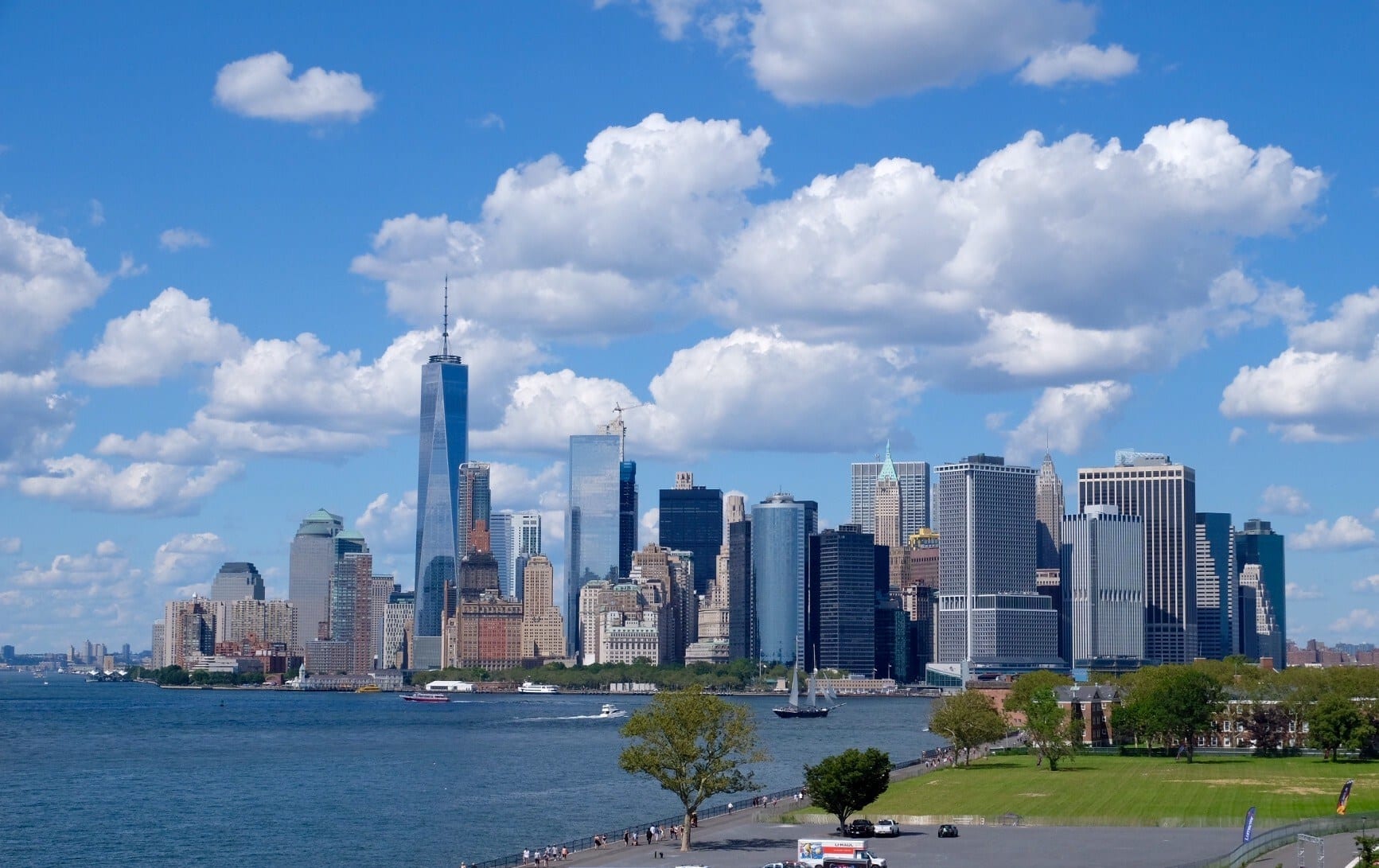 Is New York Safe?
New York City is extremely safe — much safer than it used to be in the 90s, the 80s, and beforehand. The New York of today is not the New York of Taxi Driver, or RENT, or Home Alone 2, or even Sex and the City.
The New York of today has far less crime than it used to, is far cleaner than before, and is much more expensive than ever before. It's a place where some people making six figures are considered middle class. Nearly all of Manhattan and the "cool parts" of Brooklyn are so sanitized, the safety is on par with a theme park.
Over the years I've found that people tend to associate destinations with their 90s conflicts. Mention that you're going to Cambodia, or Bosnia, or South Africa, and people will often react like Pol Pot is still alive, Serbian bombs are falling, and Apartheid ended yesterday. That's not the case. Each of these countries has changed enormously since the 1990s and, with proper research and preparation, is safe to travel today.
This is true for New York as well. Case in point? In the episode of Friends where Frank Jr. first visits Phoebe in New York, filmed in 1996, Frank says, "Yeah, I was thinking that maybe we could go down to Times Square and pick up some ninja stars. And, oh, um, my friend Larry, he wants me to take a picture of a hooker."
That makes me laugh. Today Times Square is one of the most touristy places in the city. It's hard to believe that 20 years ago (yes, the 90s were 20 years ago!) it was where you went for drugs and ambiguously legal weapons. Today it's where families go to get photos with Elmo.
I've been to 83 countries and 7 continents and I consider New York City among the safest cities in the world. New York may not be quite as safe as Reykjavik or Tokyo, where you can leave your purse on a bench and nobody will touch it, but it's certainly safer than Paris or Barcelona, where you have to constantly be on guard for pickpockets.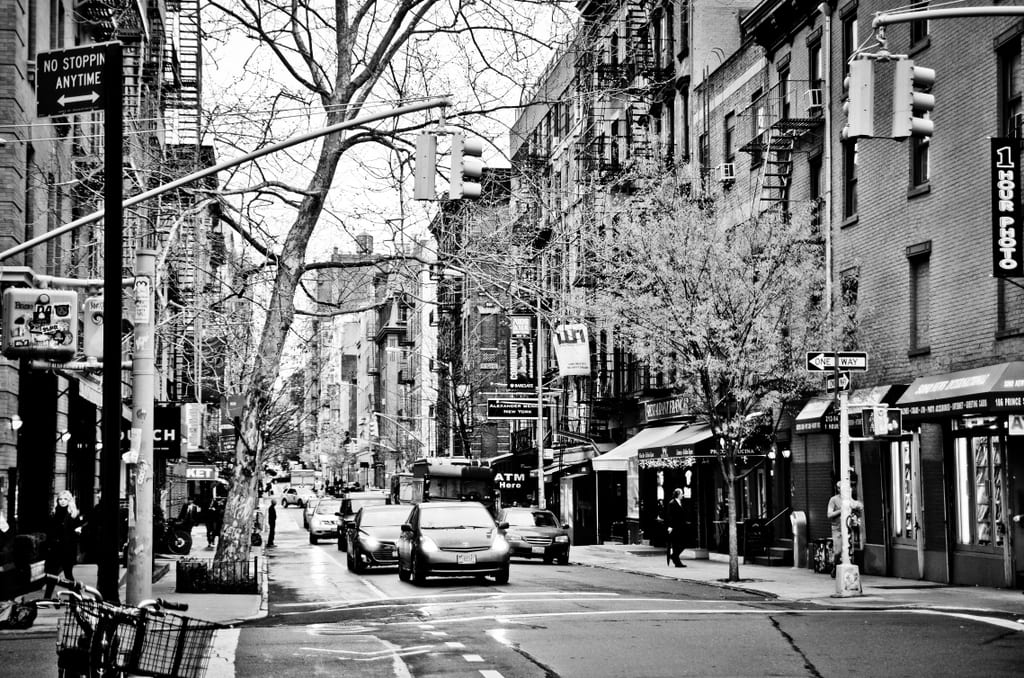 Safety Tips for New York
Most of staying safe comes down to common sense. Be aware of your surroundings; keep an eye on your property; don't get bogged down in your phone screen.
Be vigilant when in crowded areas. This especially goes for busy subways, crowds watching a street performer, and touristy areas like Times Square and the ferry to the Statue of Liberty. Keep your belongings close to you; have your purse in front of you (ideally a cross-body purse that zips).
Don't carry tons of cash around with you. New York is a card-happy city; you can use cards nearly everywhere, including in taxis. You occasionally hear the story of a traveler to New York losing his wallet and the $500 in it. Don't let that be you.
Be careful of your drinking. Drinking reduces your reaction time and lowers your inhibitions. Be especially careful at happy hours and bottomless brunches, where there's pressure to drink quickly to make the most of your money.
Be cautious of strangers who come up to you and start telling a story. If they don't get to the point in the first sentence or two, they are likely going to ask you for money or try to sell you something. You are not obligated to give them anything. Walk away and say that you have to go, that you're late.
There are lots of panhandlers in New York, especially on the subway. You are not obligated to give them anything, either. While some of these people are genuinely in need, a great many of them are scammers. It's your choice whether or not to give, but if you want to help the homeless, I suggest making a donation to the Coalition for the Homeless, an excellent New York charity that works to create humane solutions to end homelessness.
Look for exits. This is something I do everywhere, not just in New York. If there's an emergency, it's extremely helpful to know how to get out quickly.
---
READ MORE:
The Biggest Mistakes New York Tourists Make
---
If a subway car is empty at a busy time, it's empty for a reason. Usually it means the AC isn't working on a sweltering day; it could also mean there's a spill or it smells terrible.
Don't be afraid to spend more money to feel safer. If you're wary about staying in a certain neighborhood, spend more for a hotel in a more central neighborhood. If it's late at night and you're not comfortable taking the subway at that time, just call an Uber Pool or Lyft Line. Sometimes it's worth the peace of mind.
The best way to blend in? Walk quickly and with purpose. Respect people's time. If you need to ask someone a question, do so quickly without telling a story. And definitely don't stop in the middle of the sidewalk!
Most importantly, you have no obligation to be nice to anyone. Women often feel the need to be nice and please people at all costs. You don't have to anywhere — especially so in New York. If anyone is making you feel uncomfortable, just leave. Trust me — you won't be the rudest person they meet that day. And so what if you were? You're never going to see them again.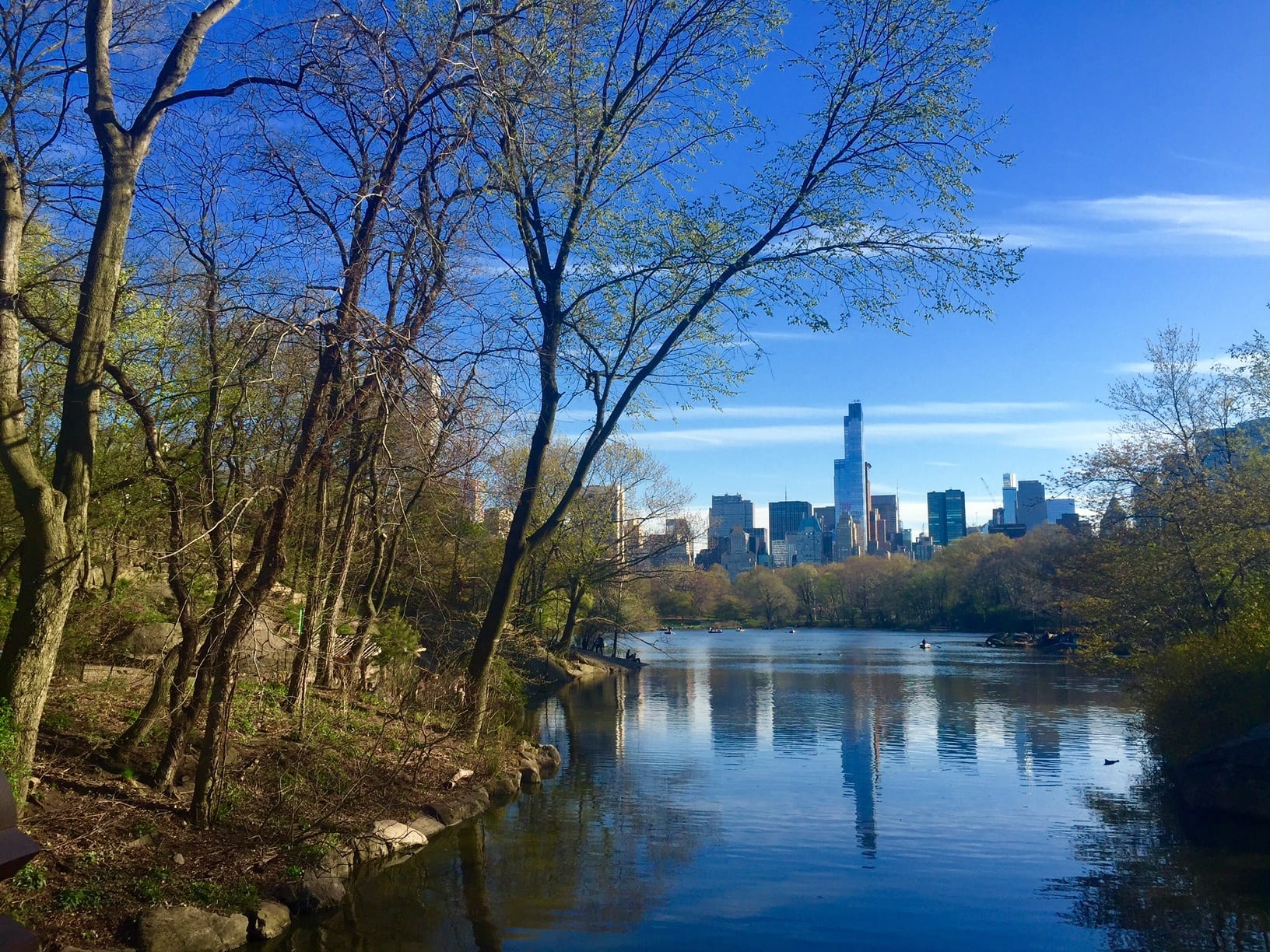 25 Things for Women to Do Alone in New York
There are so many amazing things to do in New York! No matter how long you're here or what you're into, you'll leave wishing you had more time. Here are 25 offbeat activities in all five boroughs that are fun, memorable, and especially good for a woman traveling alone.
1. Take a walk through the Ramble in Central Park. The Ramble is my favorite part of the park — it's dark, mysterious, and the closest thing to a forest in the middle of the city. It's a nice quiet place to read a book, too.
2. Go to Amateur Night at the Apollo in Harlem. Cheer on your favorite performers and boo the others — they say it's the most fun you can have for under $30! And you never know who might be discovered — D'Angelo won three Amateur Nights in a row when he was just 16 years old. He used his winnings to buy recording equipment and the rest is history.
READ MORE:
124 Things to Do in Harlem, New York City
3. Get lost in the stacks at The Strand. In my opinion this is New York's finest bookstore, and if you like to read, you can get blissfully lost for hours. This is also a great spot to pick up New York souvenirs.
4. Join a Bushwick bites and street art tour. Bushwick is a strange neighborhood of art and culture, and most of the good stuff is hidden in plain sight, so you're best off going with a guide. My friend Jessie is a licensed NYC Tour Guide and she's been perfecting this tour for years — you'll meet interesting people for sure!
5. Try some alternative health remedies. Curious about reiki? Or infrared saunas? Or sensory deprivation floating? New York has all of those and more. Groupon tends to have good deals.
6. Join a "watch party" at a bar. Lots of New Yorkers don't have cable, so bars put on some of the most popular shows for people to watch together. You have instant camaraderie with your fellow watchers. RuPaul's Drag Race and Game of Thrones are particularly popular.
7. Spend a day exploring the biggest Chinatown in Flushing, Queens. Manhattan's Chinatown is actually on the small side compared to Flushing. Come here for the best Chinese food in New York. Both Serious Eats and Eater have Flushing food crawl guides.
8. Get away from it all at The Cloisters. Tucked into the corner of upper Manhattan is a medieval complex that feels like you've been transported to centuries ago. It's included with your admission to the Met!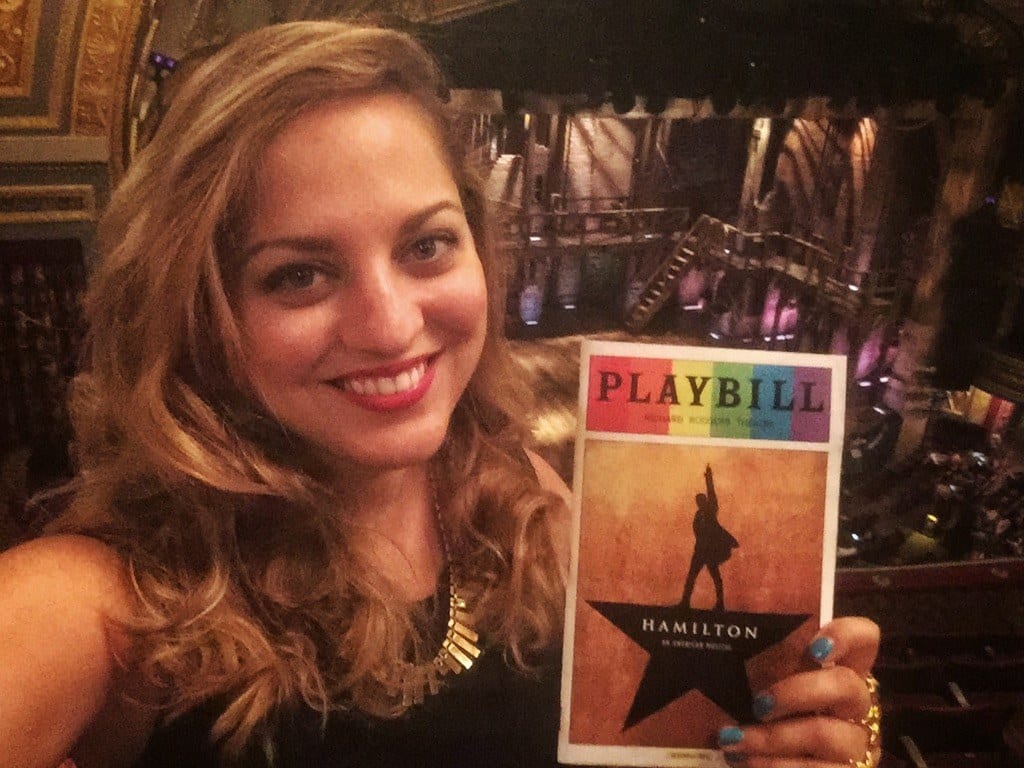 9. See a show by yourself. Broadway, off-Broadway, comedy, opera, ballet, whatever you're into, New York has it all! If you want to see a Broadway show and can't get Hamilton tickets, I recommend TINA: The Musical (beautiful, empowering, and gorgeous), Come From Away (folksy, meaningful, and life-affirming) or the new Oklahoma! (modern, sexy, nothing like the original show). You can always get cheap tickets to Phantom and Chicago. Use the TodayTix app for the best prices and get $10 off your first purchase with the code AELAA.
10. Visit two of New York's island getaways. Governors' Island is just south of Manhattan with historic buildings, incredible city views, and lots of bikes to rent. City Island, up in the Bronx, may be the opposite of what you expect the Bronx to be — it's a quiet, retro fishing village best experienced with an ice cream cone. Keep in mind the ferry to Governors' Island only runs during the summer months and City Island is best experienced in the summer.
11. Enjoy wine, cheese, and groceries, Italian-, French- and Spanish-style. Head to Eataly in Flatiron to gawk at the pasta selection before settling down for a glass of Nero d'Avola with some parmigiano reggiano. (And a tiny cone full of Nutella after!) Alternatively, visit Le District in Battery Park for some Sancerre and brie before perusing their fromagerie, or the new Mercado Little Spain in Hudson Yards for Rioja and jamon iberico.
12. Visit New York's less famous museums. Everyone knows the Met, the MOMA, and the Museum of Natural History, but you might enjoy the Museum of the City of New York, the Frick Collection, the New York Transit Museum in Brooklyn, or the Museum of the Moving Image in Queens. Visiting museums alone is the BEST — you go so much faster and only see what you want to see!
13. Rent a CitiBike and ride through a park. Don't worry if you're scared of city biking — riding through a park is much more low-key! Central Park may be most famous, but Riverside Park shows you a lot more of the city. Prospect Park is a great option in Brooklyn.
14. See a lecture or two. New York's lecture scene doesn't get many mentions in travel guides, but authors, artists, leaders, and celebrities are always giving interesting talks here! Thought Gallery has a list of lectures; 92Y puts on some of the best lectures in the city.
15. Dance the day away at a Daybreaker. Daybreakers are sober dance parties taking place early in the morning before work. They're artsy and weird and the perfect way to start your day. It may feel intimidating to go to a dance party alone, but the Daybreaker crowd is very welcoming!
16. Go on a food tour of Jackson Heights, Queens. Queens is the most diverse borough in New York, and Jackson Heights in particular is home to many different ethnic communities. A food tour could include cuisine from Ecuador, Mexico, Nepal, the Dominican Republic, Bangladesh, the Philippines, and more.
17. Get your hair done and your nails done too. Visit one of the city's many blowout bars, get a new cut and style, or spend an hour getting a gel manicure and pedicure that won't budge for weeks. There are always plenty of deals on Groupon.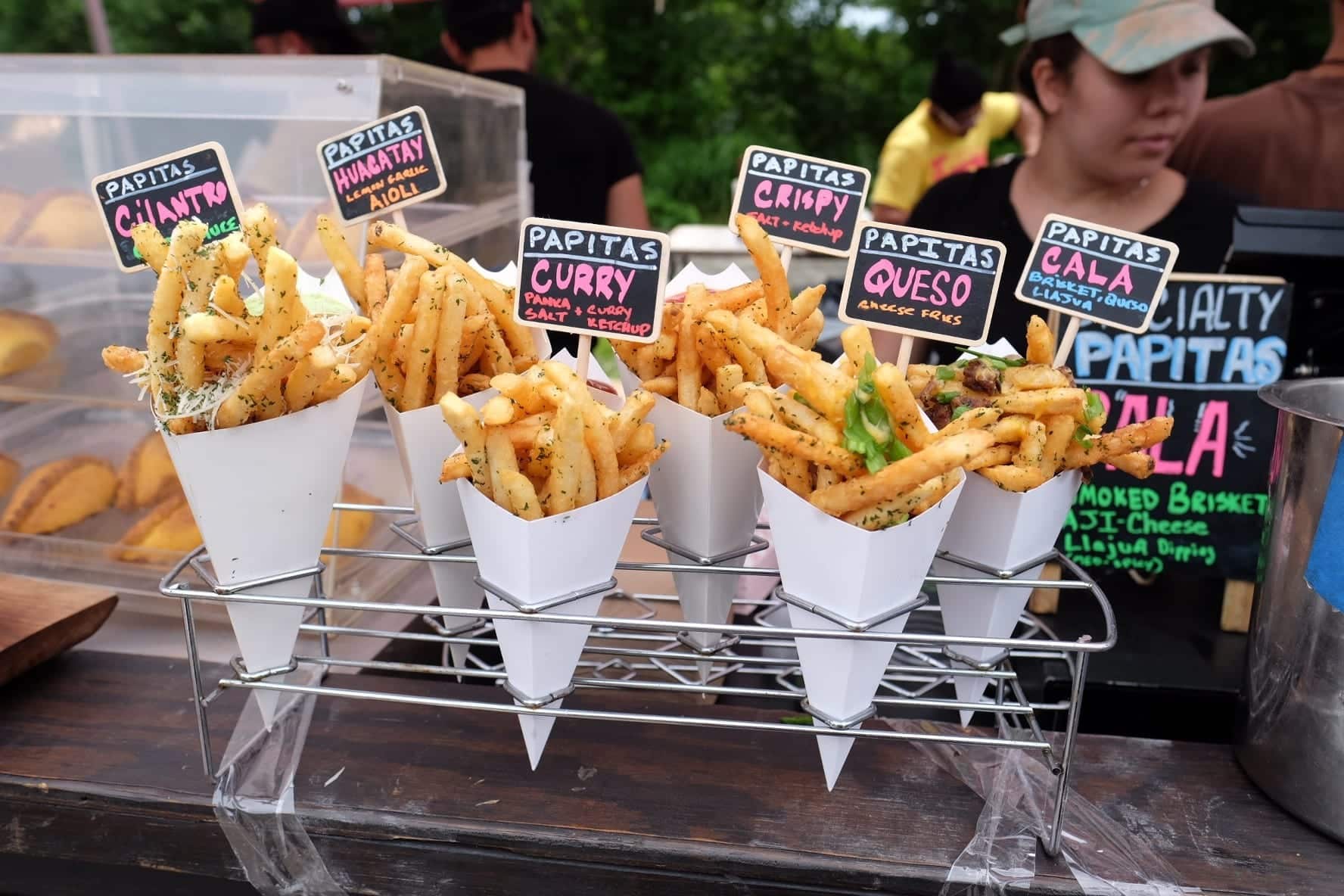 18. Try some crazy foods at Smorgasburg. This Brooklyn weekend food market features all kinds of crazy local fare. Get there when they open; the coolest stuff (like dragonfruit juice served right out of the fruit) goes quickly.
19. Join a fitness class. Whether you want to keep up your yoga practice or try an activity you can't find at home, you'll have fun, be healthy, and get mistaken for a New Yorker. Try aerial yoga at ANYA, underwater cycling at AQUA, or a prison workout taught by ex-cons at ConBody. Want to challenge yourself? Tone House is infamous for being the toughest workout in New York.
20. Spend a day at a Korean spa. Get scrubbed harder than you ever have before. Spa Castle in Queens is the biggest and best (there's a shuttle from the Flushing stop); Premiere 57 is a smaller spa in Manhattan. Get there early, ideally on a weekday, for the fewest crowds.
21. Get lost in a botanical garden. New York has two: the New York Botanical Garden in the Bronx and the Brooklyn Botanical Garden. Bring a camera and stop to smell the roses. Hit up the Bronx's Little Italy (far more authentic than Manhattan's Little Italy) for a meal if you choose the former; an eatery along Flatbush Ave. if you choose the latter.
22. Experience the weirdness at Sleep No More. This immersive production is designed to be seen alone — they make efforts to separate you from your friends. Wear a mask and wander through a hotel as scenes from Macbeth take place around you in a nonlinear fashion.
23. Try the most Instagrammable food in the city. My recommendations? Head to Taiyaki in Chinatown for a fish-shaped ice cream concoction, try some glitter rainbow bagels at The Bagel Store in Williamsburg, and the insane candy-covered milkshakes at Black Tap are well worth a visit (get there EARLY on a weekday). Want to be healthier? Vegetarian restaurant Dirt Candy has a "hot dog" made of broccoli.
24. Ride the Staten Island Ferry, with or without a drink. Buy a beer or canned drink in either terminal — it's totally legal to drink openly on the ferry, and it's a free ride too! Enjoy views of the Statue of Liberty and lower Manhattan.
25. Go to an alternative concert, rave, or party somewhere deep in Brooklyn. Looking for the weird, beyond hipster parties? Events vary widely, but Resident Advisor is a good source for finding them. House of Yes is a famous venue worth checking out.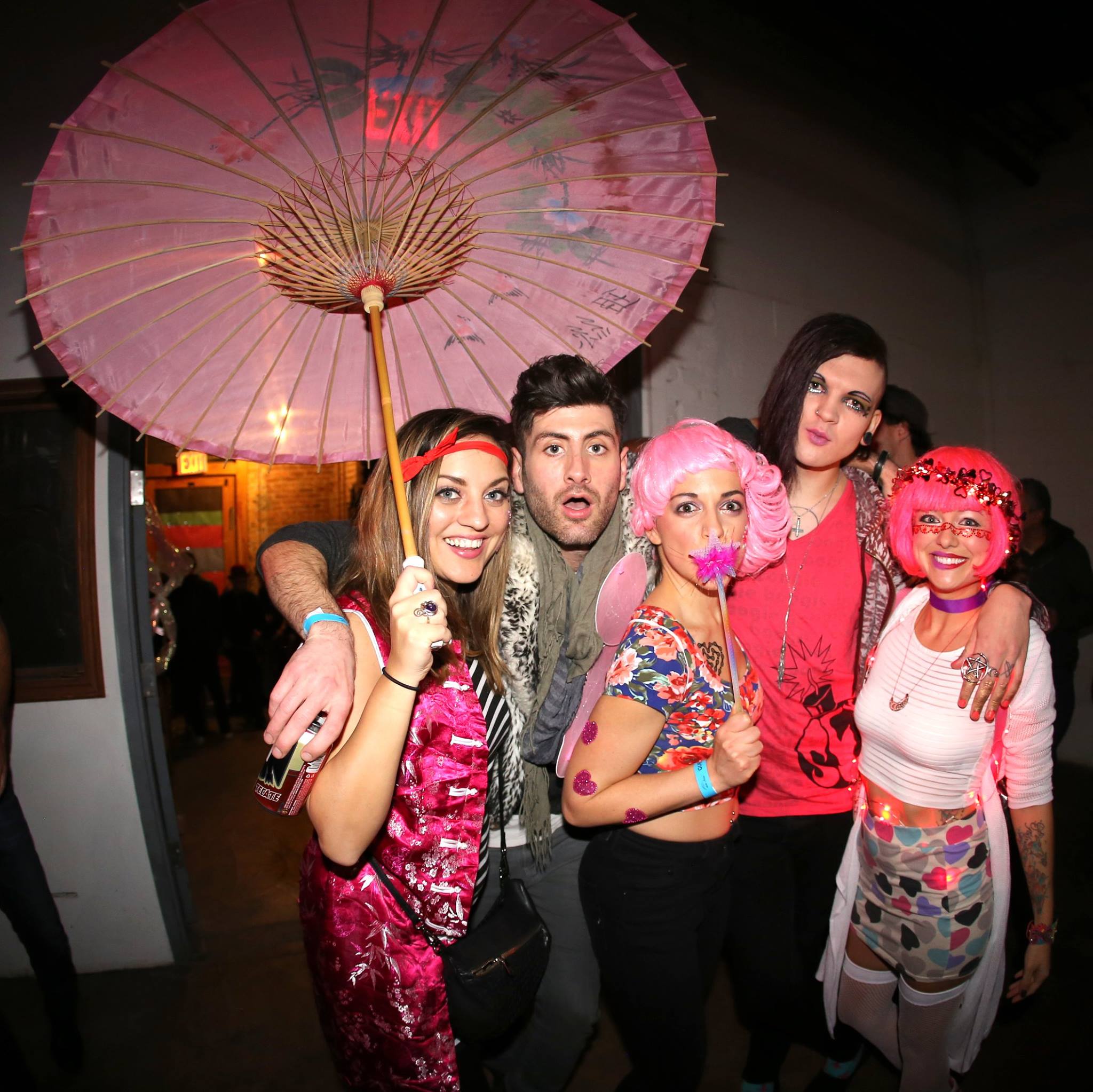 How to Meet People in New York
If you're looking to meet people in New York, you're in luck! There are so many different ways to network and make new friends.
NYC Meetups on Reddit or Meetup.com. Whether you're into travel, running, movies, board games, or just want to meet a group of nice people, there's a Meetup for that. The Redditors have an ongoing meetup every Tuesday night at the Peculier Pub in Greenwich Village at 7:00 PM. Visitors are always welcome.
Couchsurfing. The Couchsurfing NYC community isn't just for free accommodation, it's also for socializing. The local Couchsurfers often put on events and meetups.
Put out feelers on social media. Often a friend of yours will have a cousin or friend who will offer to meet you for coffee, just so you know someone in the city.
Tinder. If you're looking to date or hook up, congratulations! New York is one of the best cities in the world for that.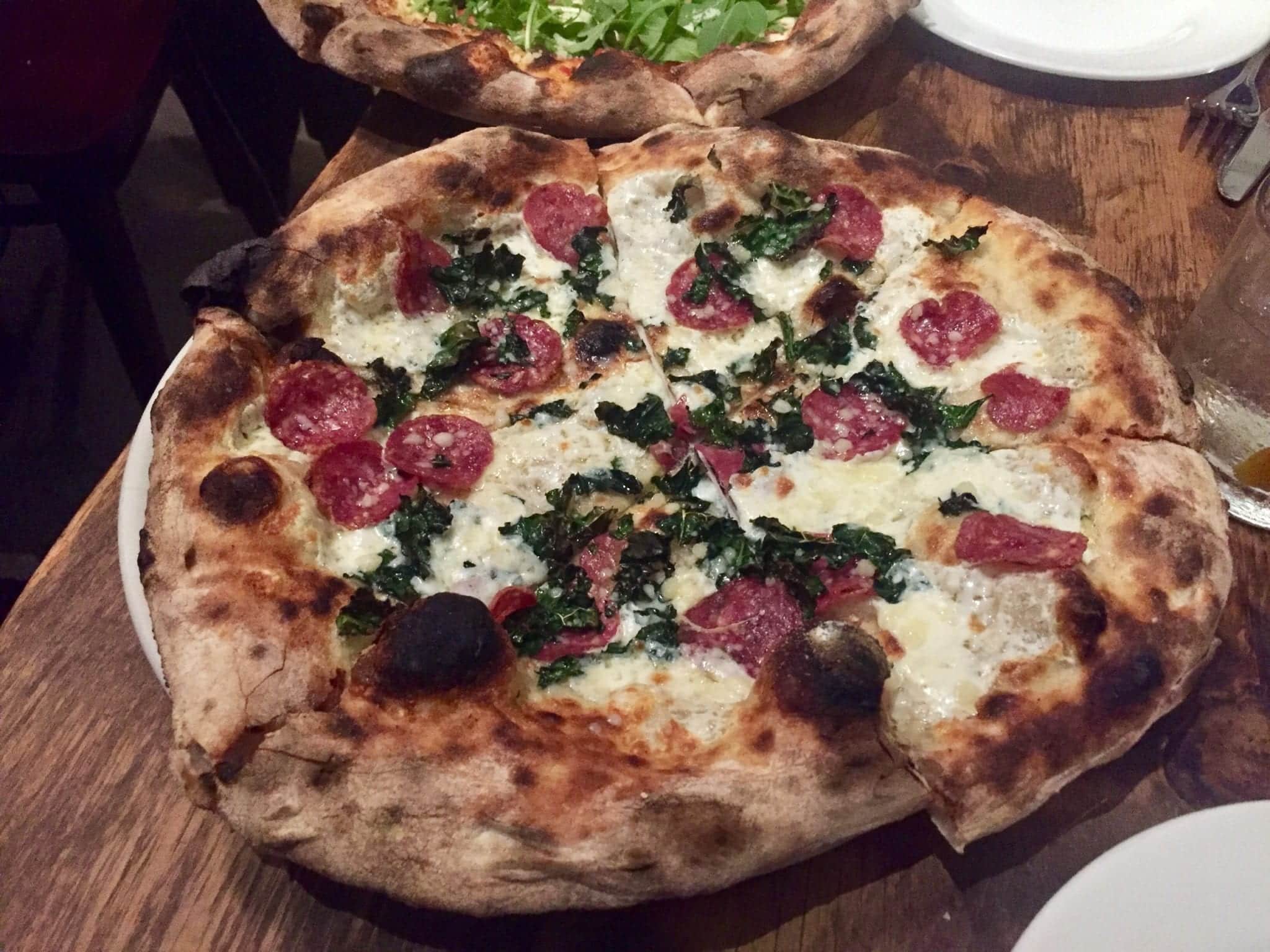 Eating Alone in New York
New York is a city where it's normal to eat alone. Don't stress about this; nobody will think you're weird or even unusual for eating by yourself.
If you're nervous about eating alone in New York, you may feel more comfortable eating at a restaurant with a bar or in a coffeeshop or cafe. Bring a book with you or just your phone. I prefer to avoid loud, scene-y places with a crazy bar scene when eating alone, and my picks below reflect that.
Here are 11 New York restaurants where I enjoy eating alone:
The Meatball Shop (many locations) — This is my go-to post-theater spot (Hell's Kitchen location) and I often take out-of-towners here. Super fun menu and more ways to customize a meal of meatballs than you thought possible. I usually get the spicy pork meatballs with spicy meat sauce and a side of whatever greens they have that day.
The Spotted Pig (Meatpacking District) — Perennially trendy pub, great food, great neighborhood, dark, and you may see a celeb or two. This is one of the best burgers in the city; the gnudi is terrific too.
Ivan Ramen (Lower East Side) — Ramen that is as delicious as it is trendy in the heart of the Lower East Side. Go for the shio ramen.
Community Food and Juice (Upper West Side) — Just a nice, solid spot with low-key, creative fare where I like to go for lunch and brunch. Their chickpea bowl with artichokes and parmesan is one of my favorite dishes in the city.
Bono (Hamilton Heights) — Italian food, but unexpectedly amazing Italian food. Every item on the menu is exquisite. I don't know how they do it. Anything with bread is excellent; the foccacias are standouts. I also love their shrimp spinach salad with lemon and avocado.
Saigon Shack (Greenwich Village) — Solid Vietnamese fare at very good prices. Their pho is so good I haven't been able to psych myself up to try any other entrees!
Roberta's (Bushwick, Brooklyn) — Hipster pizza. Inventive flavor combinations in the warehouse- and street art-filled neighborhood of Bushwick. The Bee Sting isn't listed on the menu, but they always have it — it's a pizza topped with soppressata and honey. Trust me, it works.
The Smith (many locations) — Another solid, all-around option for creative American food. If you're a bit of a picky eater, you'll find something you'll like here. They also have potato chips topped with blue cheese that are fantastic.
Melba's (Harlem) — Excellent soul food and none of the tourists you see at Sylvia's or Red Rooster. The salmon is great, as are the fried chicken and chicken with waffles; don't even think about skipping the mac and cheese.
983 (The Living Room) (Bushwick, Brooklyn) — Fantastic comfort food in a cozy, welcoming atmosphere with lower-than-Manhattan prices. I love their chicken under a brick.
Joe's Pizza (Greenwich Village and other locations) — Best slices in the city, in my opinion. Eating a slice while standing at a table may be the easiest way to eat alone.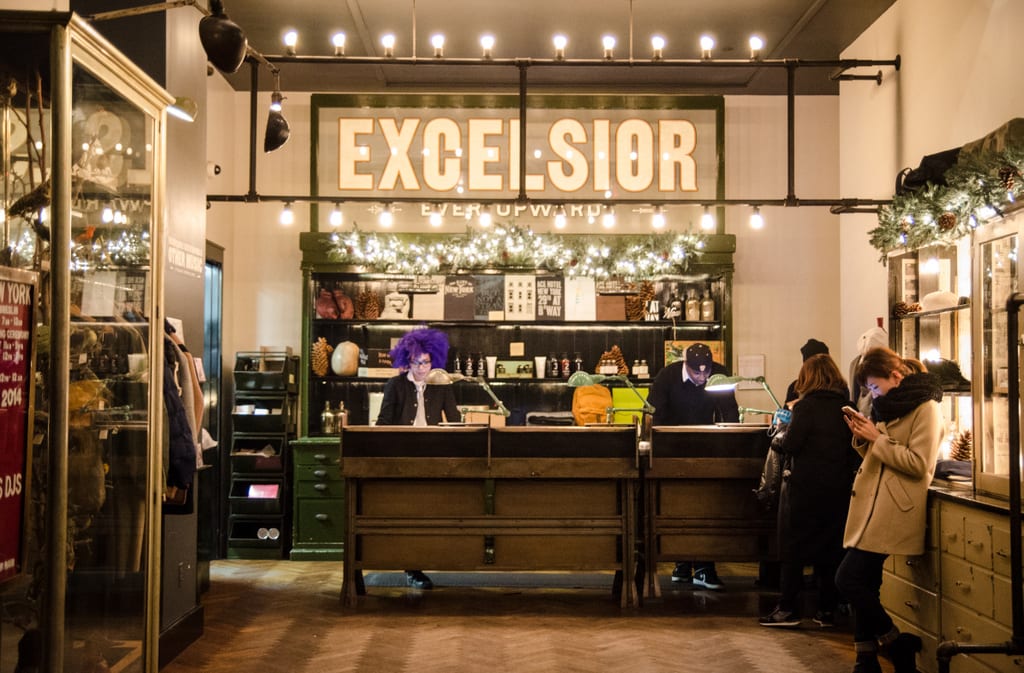 Best New York Hotels for Solo Female Travelers
What makes a good hotel for a solo female traveler? It's a place that feels safe, is in a good location, and provides good value for money. "Value" is a relative term here because New York is an expensive city across the board. That said, when averaging out properties, I found these ones to be some of the best:
The Ace Hotel in NoMad — This is my favorite place I've stayed in New York, and it's especially good for solo female travelers because only people with a key can access the elevator. One of my favorite coffee shops is in the lobby (Stumptown), there's wine on tap in the bar, and neighborhood-wise it's scintillatingly close to Eataly.
The Jane Hotel in the Meatpacking District — If you want a cool but affordable place, the Jane is where you should stay. Tiny rooms and sometimes shared bathrooms. Quirky vintage Wes Anderson-esque decor, a short walk from the Hudson, and easy access to the West Village.
The Library Hotel in Midtown East — The dream hotel for any bookworm. Each floor is themed around a different category of the Dewey Decimal System. There's a gorgeous lounge that is perfect for reading by day and drinking literary-themed cocktails by night.
Aloft Brooklyn in Downtown Brooklyn — Sleek style and cool design in the center of downtown Brooklyn with 24-hour food available. Close to lots of subway lines.
Hampton Inn Brooklyn Downtown in Downtown Brooklyn — A three-star gem in the heart of Brooklyn. Not the fanciest or buzziest, but solid and perennially one of the highest rated hotels in the region.
Z New York Hotel in Long Island City, Queens — This hotel has unbelievable panoramic views of the city, especially from the rooftop bar. Here you can enjoy boutique luxury for less than you'd pay in Manhattan.
Find deals on New York City hotels here and see all of New York's Airbnbs here.
What about hostels? If you want to stay in a hostel, I recommend the HI NYC hostel on the Upper West Side. It's gorgeous, safe, and has easy access to Central Park.
What about Couchsurfing? There are hosts all over the city, but as New York is a very popular destination, be sure to request far in advance. I recommend only staying with people who have been verified and have lots of positive reviews. For single women, I recommend avoiding single male hosts whose history shows them only hosting single women; chances are they're using the site for hookups.
Do note that Airbnb is illegal in New York City if the lease-holder isn't staying with you in the rental, unless the stay is for 30+ days. Translation: any rental where you rent the whole apartment for less than 30 days is illegal. But Airbnb doesn't enforce this — only the NYPD does. It's up to you to do your homework and not book an illegal rental.
Why is this illegal? Keeping apartments vacant for vacationers creates a housing shortage for locals and drives rents up. This is happening throughout the world, and New York is one city fighting to protect its citizens. If you care about the people in the city you're visiting, you should obey this law.
For that reason, if you want to book an Airbnb, I urge you to book a room in someone's apartment instead of a whole apartment. New York is a city where people highly value their own space; hosts will give you plenty of privacy.
Store your luggage with LuggageHero. Dragging your bags around the city is a drag, but LuggageHero offers luggage storage in New York at 140 storage points in local shops over the city. This is especially good if you're staying in an apartment rental or staying in a hotel far from your departure point. Bags receive safety seals and the contents are insured for $3,000. The website will show you locations near you. Prices start at $1 per hour and are capped at $10 per day with a one-time $2 fee.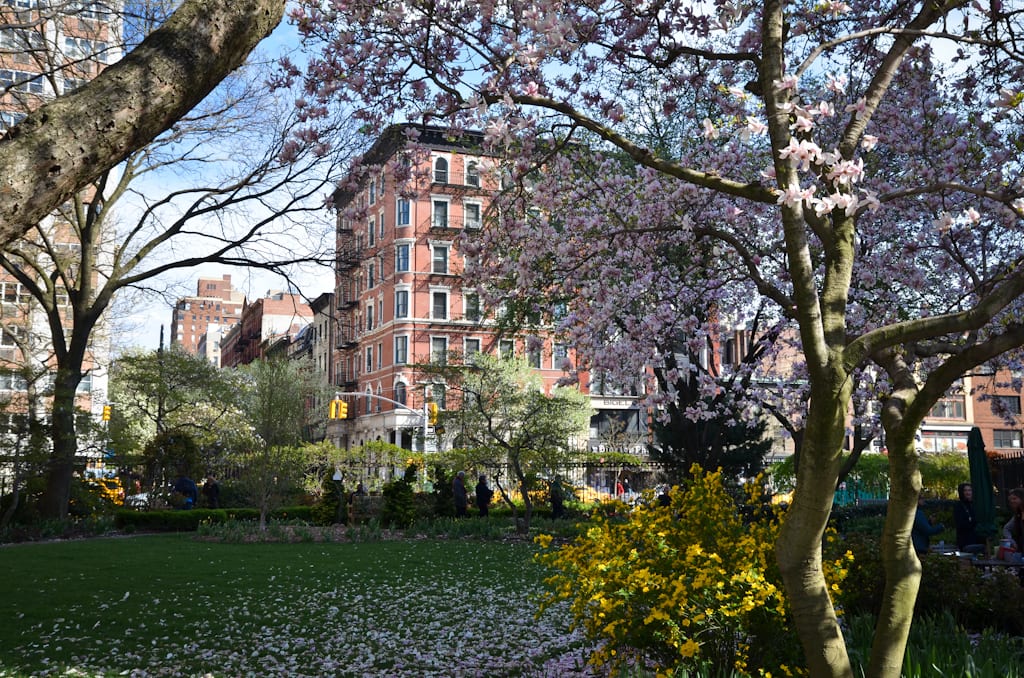 Where to Stay in New York as a Solo Female Traveler
The vast majority of New York City is safe for women traveling alone. The important thing is that you stay close to the subway, because that will take you around the city just fine.
Stay within a 10-minute walk of the subway. In Manhattan, you should be covered unless you're staying far west (think 11th-13th Ave) or far east (think 1st-York Ave). Google Map it to make sure. You may want to double-check that you're close to a subway line that you'll actually use.
The subway makes everything so convenient, you don't need to plan your hotel depending on what you want to do. For example, you can visit Times Square without staying in a hotel close to Times Square. Nearly all the subway lines route through Times Square; it's the center of the city.
What are some good neighborhoods? In Manhattan the world is your oyster. My top recommendation is the West Village. It's the perfect combination of a central location, beautiful and clean streets, lots of interesting shops, beautiful brownstones, and easy access to parks and the Hudson. Check out West Village hotels here and see all West Village Airbnbs here.
Chelsea, Flatiron, and SoHo have a similar ambiance to the West Village.
Are you looking to enjoy the nightlife? The East Village and the Lower East Side are best for exploring nightlife (and can be loud at night). Williamsburg in Brooklyn is another great option. Check out East Village hotels here and see all East Village Airbnbs here.
I recommend the Upper East Side and Upper West Side for something quieter and more residential. I personally prefer the Upper West Side, and it's better for transportation, but the Upper East Side is more convenient if you plan on partying in the East Village and Lower East Side. Check out Upper East Side hotels here and see all Upper East Side Airbnbs here. Check out Upper West Side hotels here and see all Upper West Side Airbnbs here.
Harlem is also more residential and cheaper. I lived in Harlem for four years and loved it — it's a safe, friendly neighborhood with some of the prettiest brownstones in the city. I recommend staying around 110th-120th near Frederick Douglass or 140th-155th between Riverside and St. Nick. I recommend most tourists avoid East Harlem. Check out Harlem hotels here and see all Harlem Airbnbs here.
Midtown and downtown are full of hotels, but the neighborhoods are gray and a bit soulless; I was convinced I didn't like New York until I realized I had spent my visits in midtown.
Brooklyn and Queens are great options, too, and can often be cheaper than Manhattan (Queens especially).
In Brooklyn I recommend Brooklyn Heights and Cobble Hill for beautiful brownstones, excellent views, cool shops, and easy access to Manhattan. Head a bit further in to Boerum Hill, Prospect Heights, and Park Slope for a more residential feel.
Downtown Brooklyn is central and convenient. Williamsburg, the original hipster zone turned expensive yuppie neighborhood, is very popular with visitors. Brooklyn is also the center of lesbian nightlife in New York. Check out hotels in Brooklyn here and see all Brooklyn Airbnbs here.
In Queens I recommend Long Island City (amazing Manhattan views along the water) and Astoria (fantastic Mediterranean food). Both neighborhoods have easy access to Manhattan via subway. Check out hotels in Queens here and see all Queens Airbnbs here.
Which neighborhoods should solo women avoid? Almost all of Manhattan is perfectly fine; the only Manhattan neighborhood where I would avoid walking at night is East Harlem (north of 96th St and east of 5th Ave) unless you're very experienced in cities. The rest of Harlem is fine, as are Washington Heights and Inwood to the north. Avoid the area around Brownsville and East New York in Brooklyn.
Staten Island and parts of New Jersey (Jersey City, Hoboken) are perfectly safe, as well as cheap, but less than convenient. What you gain in savings you end up spending in transit (traveling to Jersey requires the PATH train in addition to the NYC subway, and Ubers/cabs are expensive) and time (the Staten Island Ferry is free but takes 30 minutes, and that's if you're staying right by the ferry). Feel free to stay there, just remember that they're cheaper for a reason.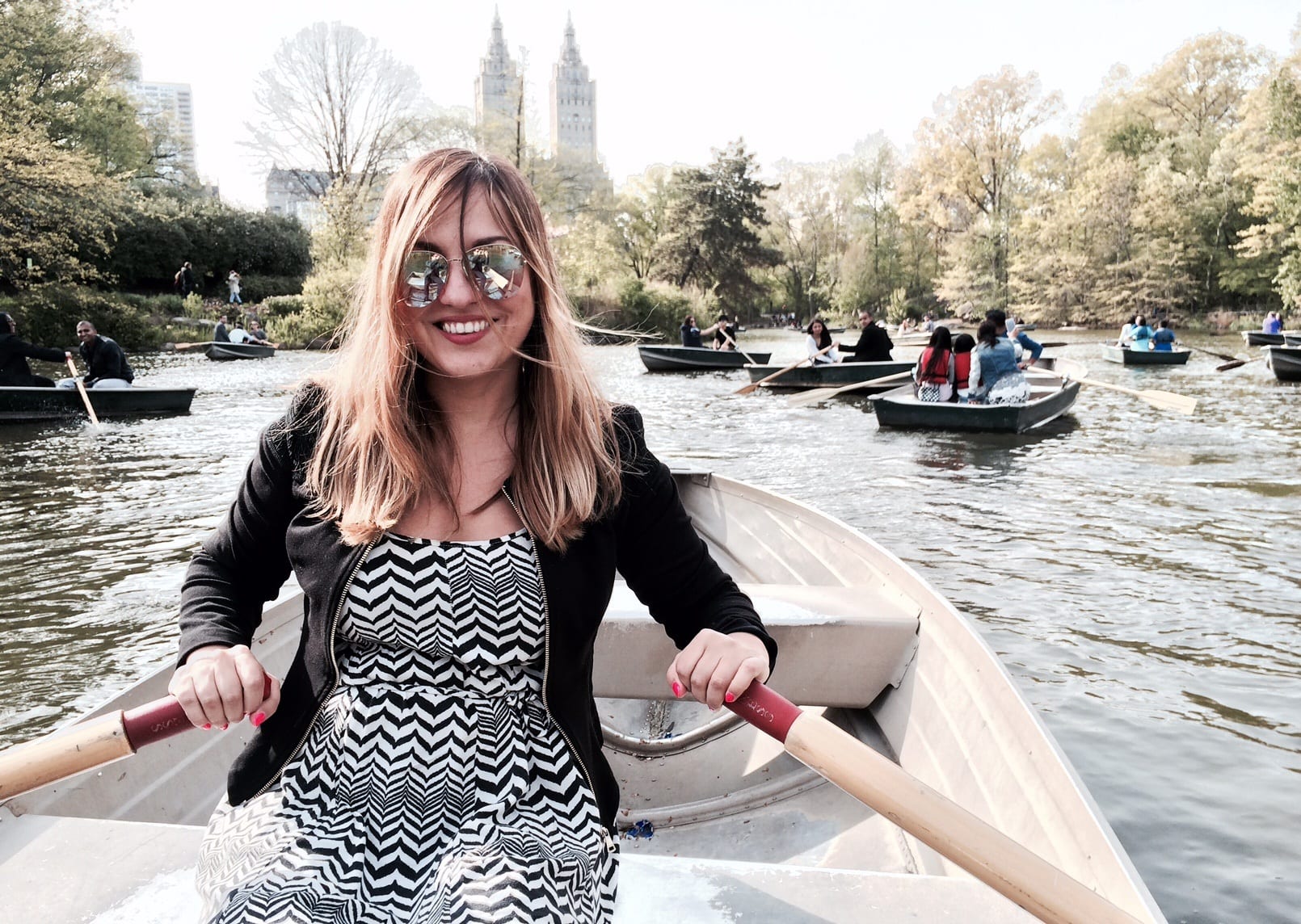 How to Get Around New York Safely
Most New Yorkers get around primarily if not exclusively by subway. I recommend you do the same. The subway runs 24 hours a day (albeit less often late at night) and it's safe to take 24 hours a day. Get a MetroCard at a machine in the subway (cost: $1) and you can put an amount of money on (rides cost $2.75 each) or get a weekly pass for $32 or monthly pass for $120.
On some routes it makes more sense to take a bus, like if you're going from West Harlem to the Upper East Side. Use Google Maps and it will tell you which method of transportation is fastest. Bus rides also cost $2.75 each.
Despite what you see on TV, only wealthy New Yorkers take cabs all the time, and today Uber, Lyft, and Via are more popular options. Taking a cab or Uber is best if you have heavy luggage or you need to get somewhere random quickly and Google Maps tells you it will be much faster than the subway. You can save around 50% by taking an Uber Pool or Lyft Line, where you share the vehicle with other riders.
My recommendation is to primarily take the subway in New York, take the bus occasionally if it's a better route than the subway, and take the occasional Uber, Lyft, or cab if you're carrying heavy luggage or you need to get somewhere fast.
Be sure to check Google Maps beforehand because it will tell you how long each way will take. It may seem faster to take a cab, but often the subway can be much faster, especially during rush hour.
And don't forget about walking! One of the great pleasures of New York is that you can walk everywhere and be entertained along the way. If your next destination is a 30-minute walk away, why not just walk it?
As for booking your flight to New York, keep in mind that there are three main airports: JFK, LaGuardia, and Newark. All have easy public transportation, cabs, and Uber/Lyfts to Manhattan. Check Skyscanner for flights to New York; they tend to have the best rates.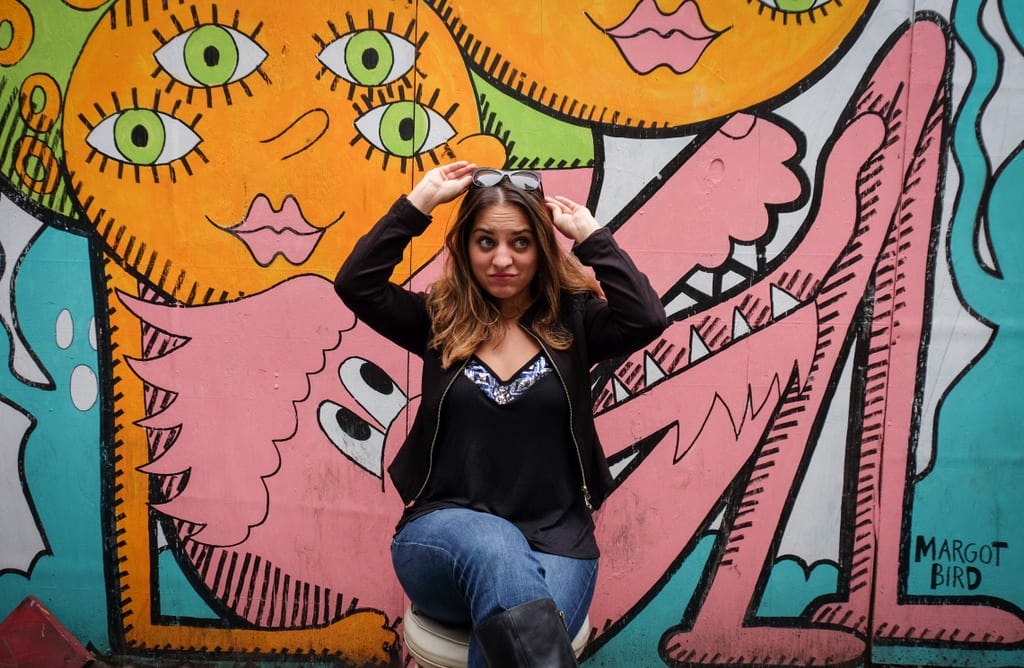 But What If Something Bad Happens?
Most likely, nothing bad will happen to you on your trip to New York, but bad things can happen even in the safest places. If anything bad happens to you, it will likely be petty theft. Guard your belongings closely, especially when you're in crowded situations like on the subway or at a touristy place like Times Square or a museum.
Violent crime is rare in New York; shootings and other terrorism are super rare. The only way to guarantee you avoid violent crime is to live underground in the middle of nowhere and never leave. That said, it's always smart to note the exits wherever you are, just in case.
In the event that you become the victim of a crime, whether theft or worse, go to a police station and report it. At the very least, you need a documented police report to provide to your travel insurance.
Travel insurance is vital for trips to New York. It's especially vital if you're visiting from outside the United States due to our overpriced and unfair medical system. If you break your ankle in the US, you could end up paying thousands of dollars for the hospital visit; travel insurance will help you get through that awful situation without going bankrupt.
Beyond that, travel insurance will help you if you get robbed or if there are any problems with your flights or accommodation. I use and recommend World Nomads for travel insurance.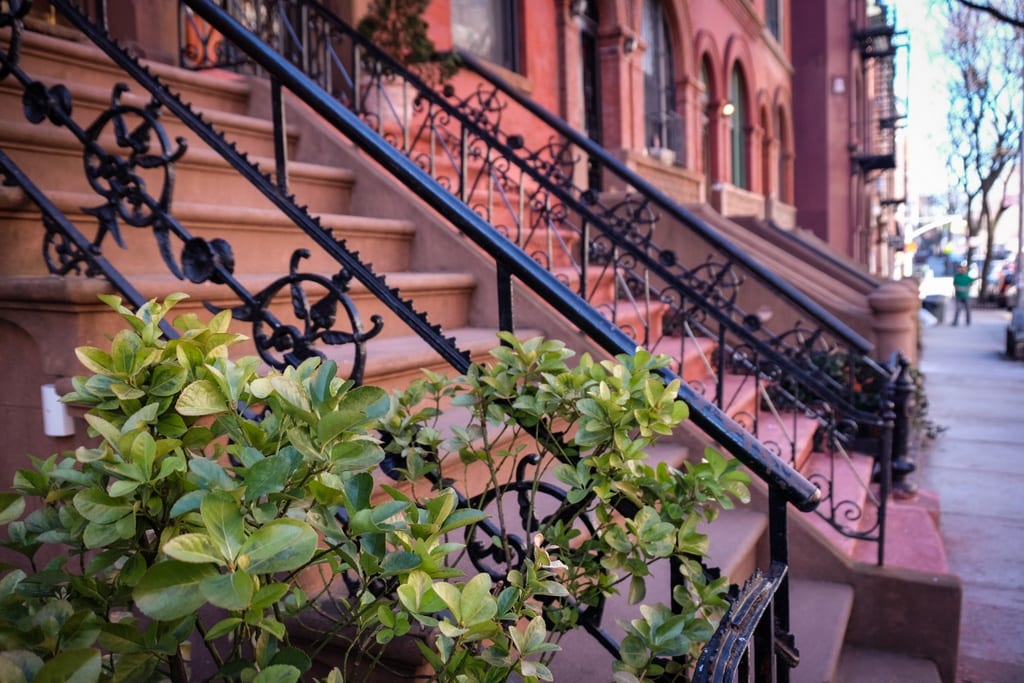 Staying Safe from Men in New York
Being a woman means constantly being on guard against the threat of sexual assault. New York is not home to more sexual assaults than any other place in America; it's simply a place where you need to acknowledge that it does happen.
The majority of sexual assaults in New York and the world are not of the rapist-jumping-out-of-the-bushes variety; most of the time, it's perpetrated by someone the victim knows. Even so, it's smart to be aware of your surroundings at all times, especially at night. Don't listen to your headphones at night. Be extra vigilant in isolated places where there aren't other pedestrians.
Do men catcall in New York? Unfortunately, men do catcall women in New York. It's not as bad as Italy or Latin America; it's more of an every-now-and-then occurrence than a constant-every-time-you-step-outside thing. The best thing you can do is ignore it. The majority of the time, they stop when you don't react.
What if I feel uncomfortable? If a man is following you or making you feel uncomfortable, walk into a public place — a bodega (convenience store/sandwich shop), a shop, a restaurant. If you want to leave the neighborhood, call an Uber or Lyft to pick you up.
New Yorkers will always help you if you're in trouble, whether it's a cashier, a bartender, or a girl you meet in the bathroom. Ask for help if you need it.
What should I do if I go on a date? Have someone at home know who you're meeting and where, and check in with them to let them know how it's going. Even if the guy seems nice, never leave your drink unattended. Minimize your drinking.
And never forget that you don't have to do anything you don't want to do. You don't have to sleep with him, you don't have to go to his place, you don't have to have another drink. It's all about your personal comfort level.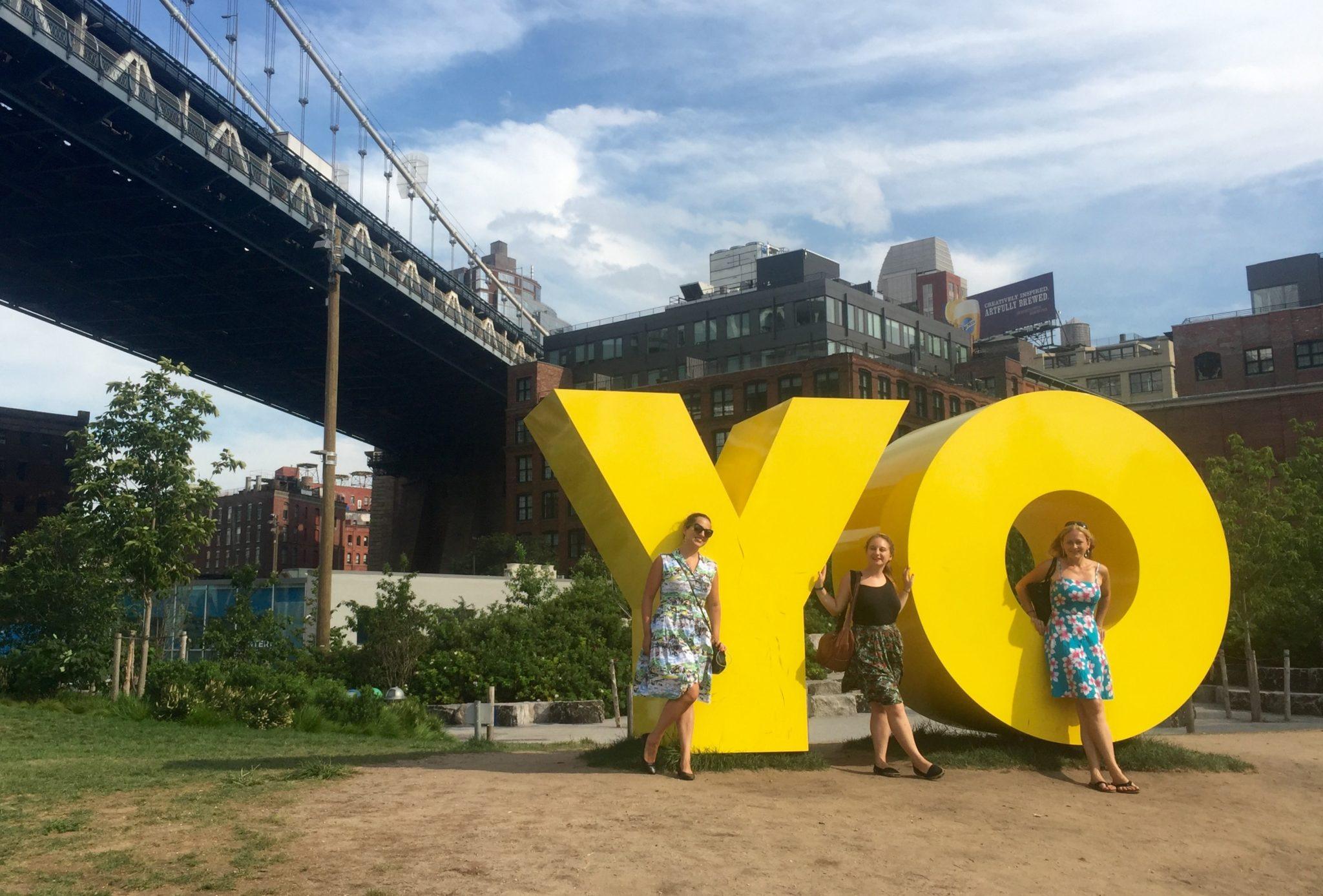 What to Pack for New York
Clothing-wise, you're probably fine sticking with your wardrobe from home unless you live in a hot climate and are coming in winter. It's not necessary to buy any special "travel clothing." If you want to blend in with New Yorkers, wear a lot of black.
Here are other items I recommend:
Digital guidebook — I'm a fan of guidebook PDFs that you keep on your phone. Lonely Planet New York is my favorite.
Comfortable but fashionable shoes — I have bad arches and live in comfy but cute shoes from The Walking Company. I strongly recommend black ABEO flats, which have fantastic arch support. You might also like a pair of black boots.
A crossbody purse that zips. This is the kind of handbag I recommend for keeping your belongings close and safe. Amazon has lots of affordable options. Here is my collection of favorite purses for travel.
Speakeasy Travel Supply scarf. These beautiful scarves are designed and sewed by my friend have a hidden passport pocket in them. I love these scarves (I even designed my own!) and they are so good at keeping your valuables hidden. They're also extremely chic enough to work in a fashion-conscious city like New York.
Portable safe — Leave your valuables locked in this and lock it to something sturdy in your room. I consider my portable safe the most important item I pack.
Get an extra debit card. You should have two debit cards to two different bank accounts. If you only have one, I recommend you get a debit card from Transferwise. Keep a few hundred dollars in your account, hide the card deep in your luggage, and use it if your primary debit card is stolen.
Books set in New York — It's always nice to read a book set in the destination you're visiting, and it's the best way to pass time on the subway while alone! Some of my personal favorites are Lillian Boxfish Takes a Walk by Kathleen Rooney, Behold the Dreamers by Imbolo Mbue, The Leavers by Lisa Ko, A Woman Is No Man by Etaf Rum, and everything by AJ Jacobs (The Year of Living Biblically is my fave). Tip: don't just read books about rich white people in New York; the city is so much more than that.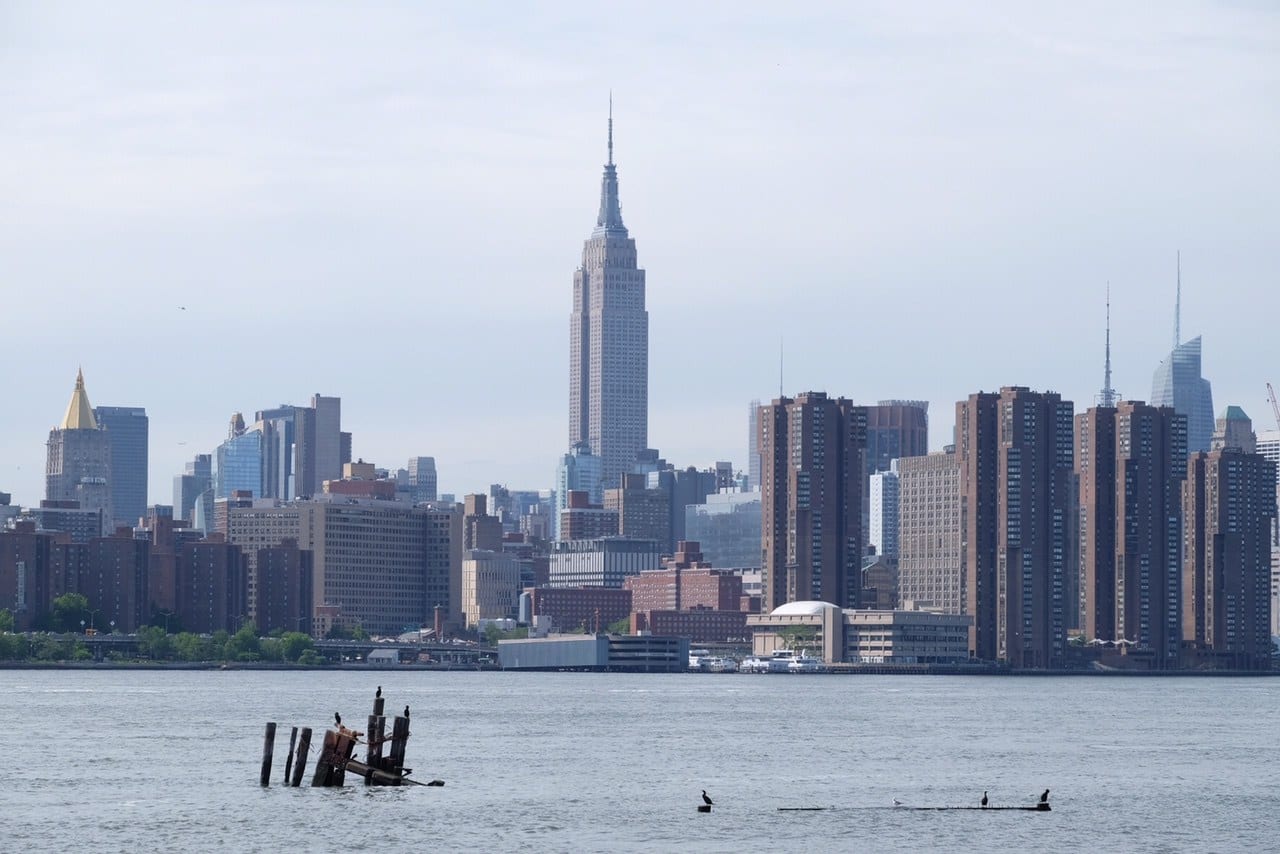 The Bottom Line
New York is one of the best destinations for solo female travelers. It has so many exciting things to do, it's tailored to people who spend time alone, and it's a very safe destination where common sense will keep you even safer. If it weren't so expensive, New York would be the perfect city!
I hope you have the best time in New York. And I hope this trip is the catalyst that sends you on many more solo adventures!
READ NEXT:
Top Ten Travel Safety Tips for Women
The Very Best Time to Visit New York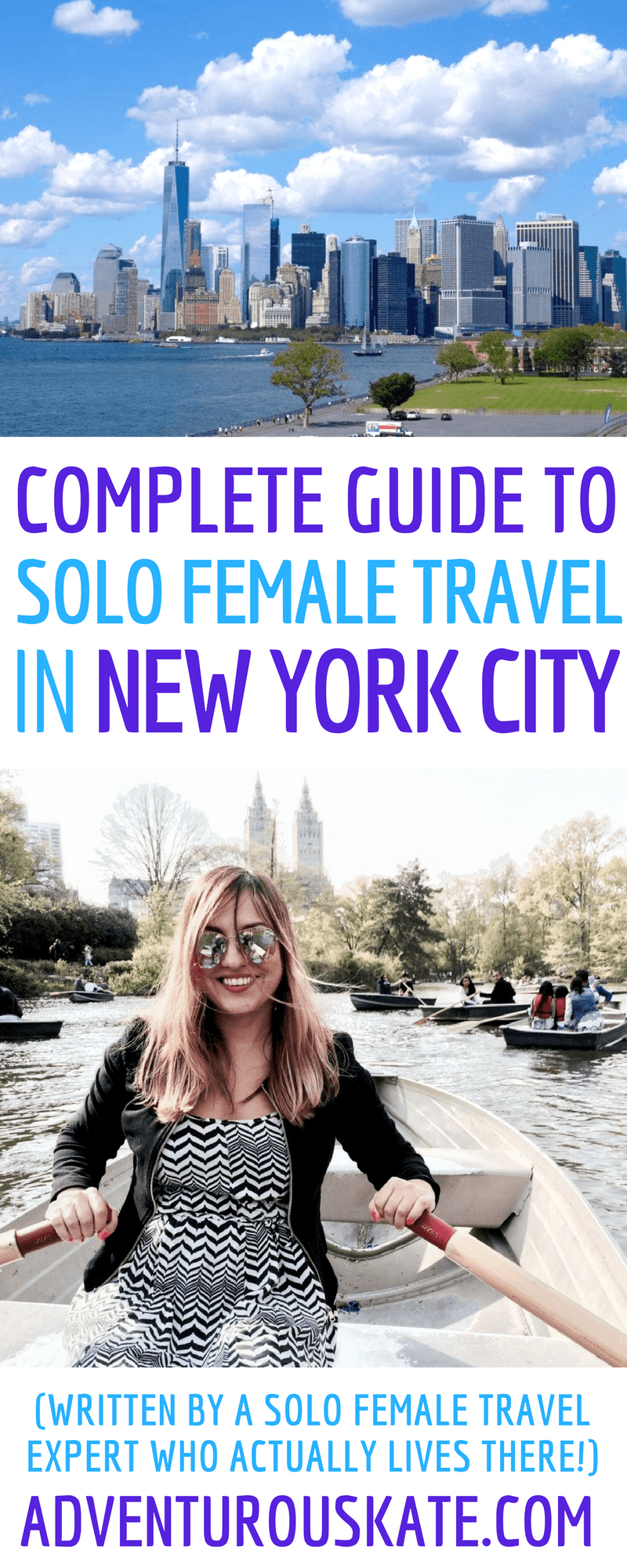 Have you traveled solo in New York? What tips would you add to the list?