Adventurous Kate contains affiliate links. If you make a purchase through these links, I will earn a commission at no extra cost to you. Thanks!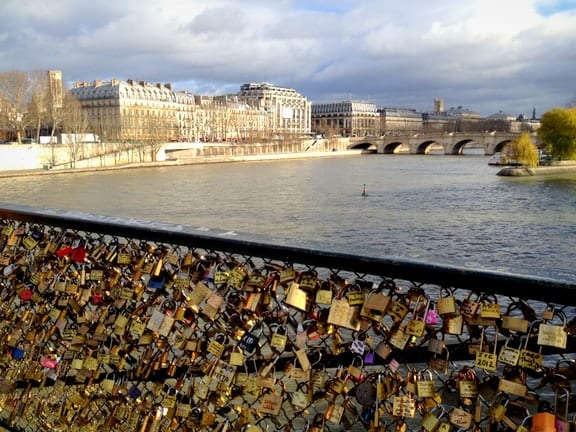 This week's Ask Kate is about technology, staying in touch, and whether internet cafes are still a viable option in 2013.
Hi Kate!

I am anticipating a lot of travel in 2013 and am no stranger to travel. The time is right! Would love your insight on things.

I am not giving up my US apt yet but will  be in Paris the month of February renting an apt. in the 6th. Will need to use an internet cafe as I don't have a Smart phone yet and don't want to bring iPad or laptop.  Any suggestions in that area? ugh!
There's no way to say this gingerly — internet cafes are DONE.
That's not to say they no longer exist — you can still find them in Paris and throughout Europe — but their heyday has passed.  I practically lived at internet cafes during my semester abroad in Florence in 2004.  Today, though, it's far more common to find places with free wifi than it is to find an internet cafe.
For this reason, and because you're traveling for a full month, I recommend bringing the minimum of a smartphone.  If you have an iPod touch, that pretty much serves the same purpose, minus the phone aspect.  With a smartphone or iPod touch, you can easily email, update social media, take and edit photos, and surf the web.
If you don't want to travel with a laptop because you're nervous about traveling with something valuable, just lock it up!  I use my Pacsafe Portable Safe when there isn't a safe or locker available.
If you still don't want to bring your laptop, I recommend that you at least invest in a netbook — a small, cheap, simple laptop.  This is similar to the one I used in Asia and it retails for $275.
I've met many people who bought netbooks halfway through their trips because they realized that they couldn't rely on internet cafes.  Plus, it's infinitely more pleasant sitting in a Parisian cafe and sipping a glass of Bordeaux or a cafe creme while catching up on your email.
I promise you that if you invest in a netbook or a smartphone, it will add to your travel experience — not detract from it.
Good luck and enjoy my favorite neighborhood in Paris!
Get email updates from Kate
Never miss a post. Unsubscribe anytime!