Adventurous Kate contains affiliate links. If you make a purchase through these links, I will earn a commission at no extra cost to you. Thanks!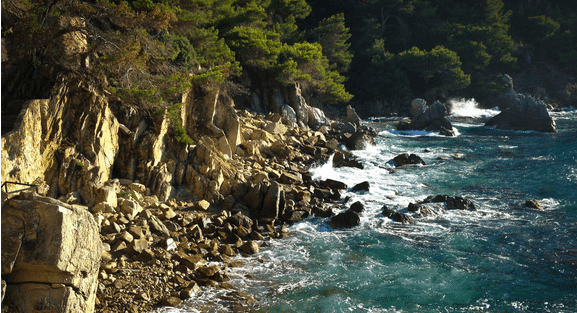 What happens when the trip of your dreams isn't turning out as planned? This reader wants to know.
Hi Kate,

I'm currently farming with WWOOF in Spain, and I've spent about two months here so far. In between farms I have visited various cities, but this being my first trip out of the country and my first time traveling alone, it's not what I thought.

Could you tell me more about what it actually means to Travel? I always hear about people loving Travel, and being addicted and having fabulous vacations. I don't really know what it means to Travel beyond eating and sight-seeing. I'm not exactly swanning around European cities with the typical backpackers my age, but this whole thing feels a little empty. I'm hoping there's more to it than this!

Thanks!

This happens more often than you'd think. You're on the trip of the lifetime, a trip you thought you'd adore, but it just isn't turning out the way you thought it would.
To be honest, I was surprised to hear that you were spending your first trip primarily WWOOFing. (WWOOF stands for Willing Workers On Organic Farms — generally speaking, you get free accommodation in exchange for half a day of work on an organic farm, six days a week. It's available all over the world.) WWOOFing is a great way to see the world close to the ground while keeping up a healthy lifestyle as you travel.
But in my experience, most of the people I know who have WWOOFed have done so short-term with a goal in mind: either to save money or take a break from moving for awhile. My friend Candice did it for a month in Lesvos, Greece; my friends Beth and Randy have done it on and off, mostly in Italy.
By contrast, the only people I know who have made WWOOFing the core of their trip are hardcore farmers. They adore being outside and getting their hands dirty. They go crazy if they go too long without getting out of the city. They aren't the ones who go to the farmer's market — they are the ones selling to you in the farmer's market.
Maybe you've hit your WWOOFing limit, and even the brief city visits in between don't excite you anymore. Maybe you're just in a rut, which happens to us all.
So what should you do?
It's time to shake things up, girl.
Here are ways to change your travels:
Buy a ticket on a budget flight to anywhere in Europe that catches your fancy. Use Skyscanner and select "everywhere" as your destination — that will tell you how cheap you can fly to certain places! Spain is a super-popular holiday destination for Europeans, so you'll be able to find cheap flights everywhere.
Stay in a cool social/party hostel. Meet guests, hang out, join a pub crawl, make out with some hot Australians (I mean, what?). One brand I love is Europe's Famous Hostels — they are generally really fun hostels with a social atmosphere. Also check out the Luxury Hostels of Europe ebook (free for download with one click) — these are some of the best hostels on the continent!
Take organized day trips and add some activities to your schedule. Try out free city tours (though remember to tip your guide). Do something physical like whitewater rafting or hiking. Explore catacombs or sewers or bone churches. Do a food tour. Hostels are crammed with brochures for activities like these.
Join Couchsurfing and find a local meetup. Many European cities have weekly meetups for the Couchsurfing community. You don't need to stay on someone's couch — all are welcome. Locals, expats, travelers, people just passing through like you! Everyone is welcome. Join the group for the city you're visiting and you'll find an event calendar. You can also post on the message board saying you're looking to meet new people — this is how I did my first solo trip ever (to Buenos Aires in 2008) and I made so many friends that way!
Take a break and splurge on nice private accommodation. Head to a beach town and get yourself a nice Airbnb rental for a few days and chill out by yourself. (If you're using Airbnb for the first time, you can get $25 off your first stay here.) Lie on the beach. Read your Kindle. Drink cocktails. Repeat.
Go to a place you've always dreamed of visiting. Not where you think you should go or people say you should go — where you want to go. Maybe somewhere like Venice. Or Paris. Or Prague. Or Dubrovnik.
If you're still feeling melancholy after trying the items on this list, head home. It's not a state of failure — far from it. You've had an amazing first trip on your own, and you'll continue to have amazing trips around the world. Maybe they won't be long-term trips, or solo trips, but that's okay.
Sometimes, it's just time to go home. And there is nothing wrong with that. It even happens to travel bloggers!
Best of luck to you, dear reader, and I'm really proud of you for doing such an ambitious trip for your first time abroad. You should be proud of yourself as well.
Get email updates from Kate
Never miss a post. Unsubscribe anytime!