Adventurous Kate contains affiliate links. If you make a purchase through these links, I will earn a commission at no extra cost to you. Thanks!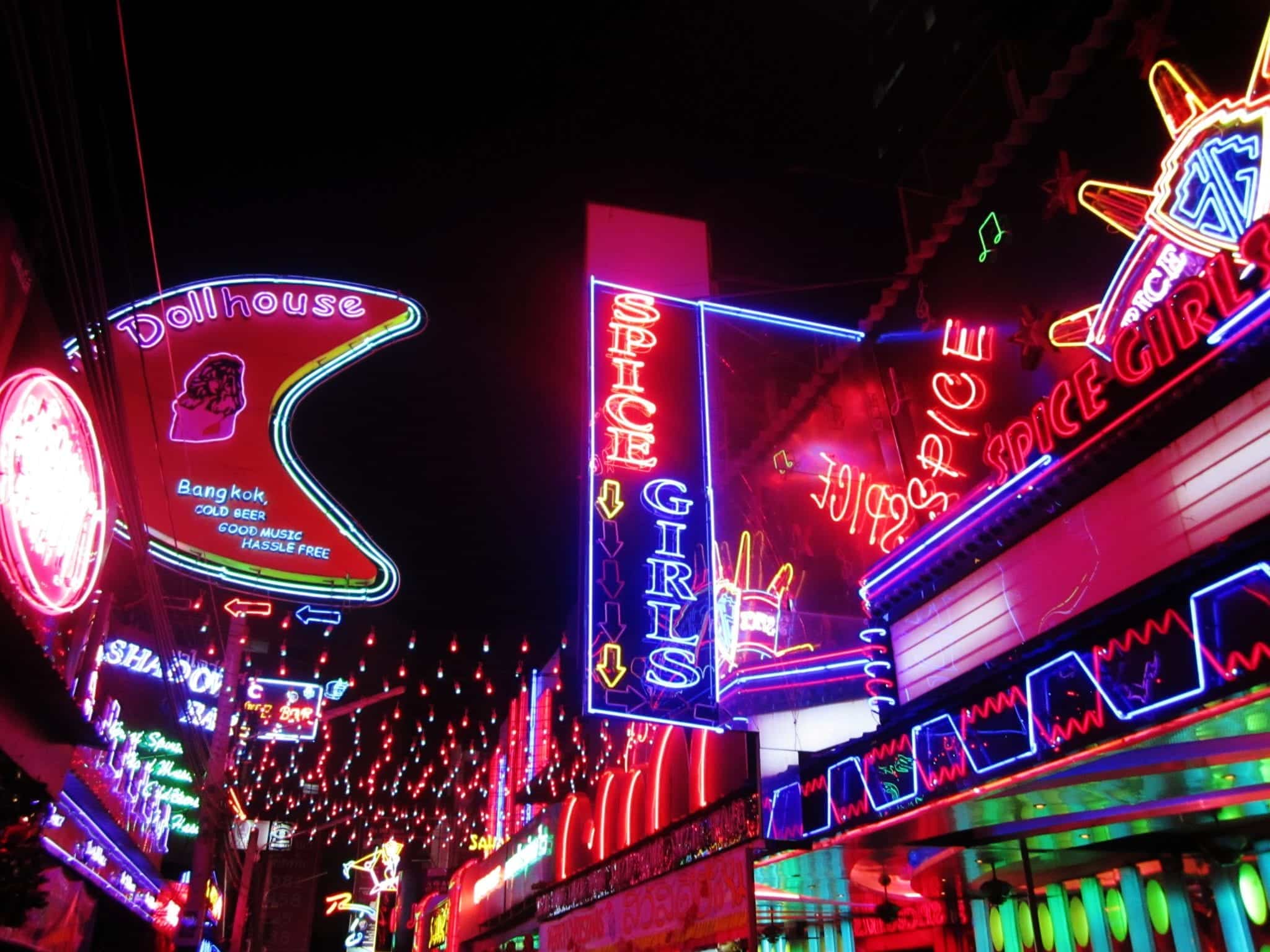 This week's question is about one of my favorite topics: sex on the road!
Hi Kate,

I'm a HUGE fan of your blog. I'm planning to travel the world and I've been reading various blogs to get ideas and to figure out where to start and how to set things up/etc.

I'm not sure who to ask and I feel sheepish asking but one of my biggest concerns is sex.  I tend to be a serial monogamist and always in a relationship so I get sex very regularly.  I've had lots of sex partners (I'm in my 30s and have been sexually active for half my life so the numbers add up) but I have only had 1 one night stand.

What have you seen amongst backpackers on the road?  Do backpackers find relationships or is it typically of the one night stand variety?  It's not that I'm opposed to one night stands.  I probably will have them but I'm worried about my "number" getting too high.  I'm already at 17 and I think that's high.  What's your sense of the backpackers' "numbers"?

Any advice?
During my freshman year of college, I was known as my dorm floor's "condom lady."  I would hang out with the girls, hear them talking about hooking up with guys they had been flirting with over AIM, and I would hand out condoms to the girls who needed them.
"Do you have a condom?" I'd ask my friends on their way out the door.
"No, but he'll probably have one."
And I'd sigh and grab a condom of my own to hand to her.  Soon, the word got out, and girls would show up at my door with a sheepish smile, asking if I had any extras I could spare.
Why didn't these girls have condoms of their own?  Because they were ashamed.  The sheer act of having condoms meant that they were planning on possibly having sex with someone they weren't currently dating, and were therefore acting "slutty."  These girls would risk STIs and pregnancy over admitting that they had sex on their minds.
A decade later, slut-shaming is still as prevalent as ever — and I meet woman after woman basing her self-worth on her sexual behavior, attributing shame to any sexual behavior that is outside relationships and any number of sexual partners that is beyond her personal definition of an "acceptable" number.  And don't get me started on how women and girls cut each other down — that's a whole different post.
It should be getting better — but it seems like nothing is changing.
Women still deeply internalize this shame.  It seems like this is one of the last frontiers we need to cross.  I look to intelligent and worldly women writers that I admire, and in the middle of their beautiful travel prose, they'll add a smiling, "But don't be slutty!"
My message to you: Stop giving it so much importance to your "number."  It is meaningless.  If you're safe and smart about sex, it doesn't matter whether you've had 17 partners or 200, and the right future partner will not care about that number whatsoever.  That number does not determine whether you're a good person, a smart person, a caring person.  It does not mean that you're damaged goods.
Sex on the Road
On the backpacker trail, people live in the present and form friendships instantly.  It doesn't matter who you are or what you did in your pre-backpacking life.  You have no embarrassing stories tied to your past. People don't talk about what they do for a living; they talk about where they've been, where they're going, and how long they've been traveling.
An environment this open and friendly, as you might imagine, is very inviting for sex.
Is sex common on the backpacker trail?  Absolutely, especially places like Asia where a private room is as cheap as a dorm bed.  If you want to find sex with a fellow backpacker, you'll probably have no problem, particularly in party towns.  Sex definitely happens between travelers and locals as well. (Sidenote: if you're looking for hot locals, I suggest you head to Spain or Bali.  YUM.)
As for relationships, these are definitely common as well.  I've seen plenty of backpackers unexpectedly find themselves in relationships during their time on the road.  Many are sweetly short-term; some last long after their travels end.  I even know people who met their spouses while traveling.
But if you don't want to have sex, that's absolutely fine.  The decision is yours, and you can always go have a sexy makeout session on a hidden corner of a beach instead.  Never forget that you have the right to say no at ANY time.
As far as condoms go, they're readily available at pharmacies and drugstores in most places around the world, though you may struggle in very rural areas.  The condom lady that resides in me to this day urges you to keep a backup supply of your own and not to expect a guy to provide one when you need one.
My advice?  Keep yourself protected physically — use condoms, get tested for STIs periodically, and know that no sex is ever 100% safe.  Keep yourself protected emotionally — try not to get hung up on someone who doesn't care about you.  Protect your partners physically and emotionally — obey the campsite rule and leave them in better shape than you found them.
And go enjoy yourself — free of shame.
Get email updates from Kate
Never miss a post. Unsubscribe anytime!