Adventurous Kate contains affiliate links. If you make a purchase through these links, I will earn a commission at no extra cost to you. Thanks!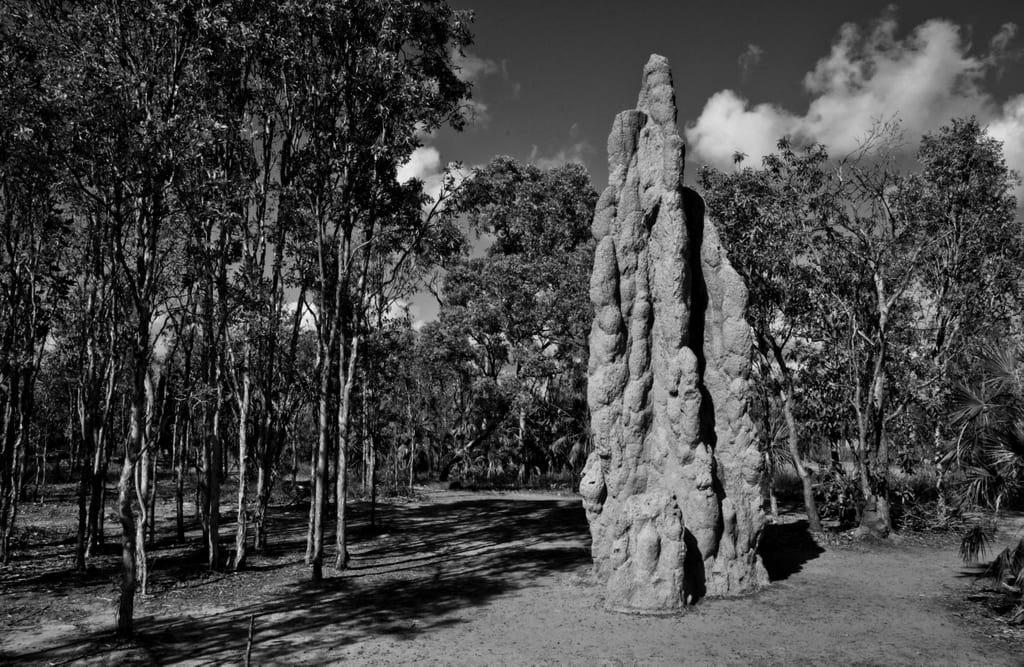 The Northern Territory is an extreme environment. The climate is harsh; the wildlife is dangerous. The people who have survived here before modern development and technology are truly warriors, because this environment can kill you quickly — whether it's through heatstroke or dehydration, a snake bite or a croc attack.
While looking through my Northern Territory photos, I realized how much black and white suited this stark environment — even at Uluru, famous for its colors. A photo essay therefore would be in order!
Here are my favorite shots of the Northern Territory in black and white: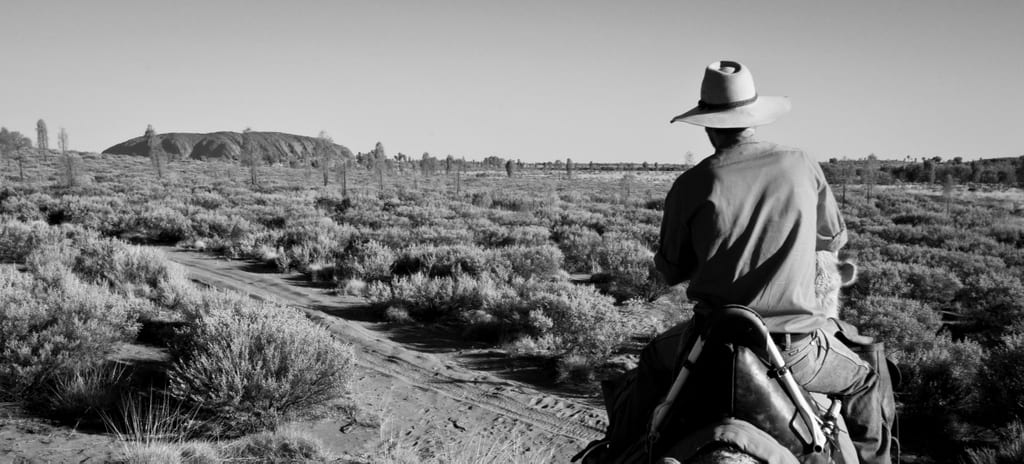 The view from atop a camel at Uluru, just before sunset.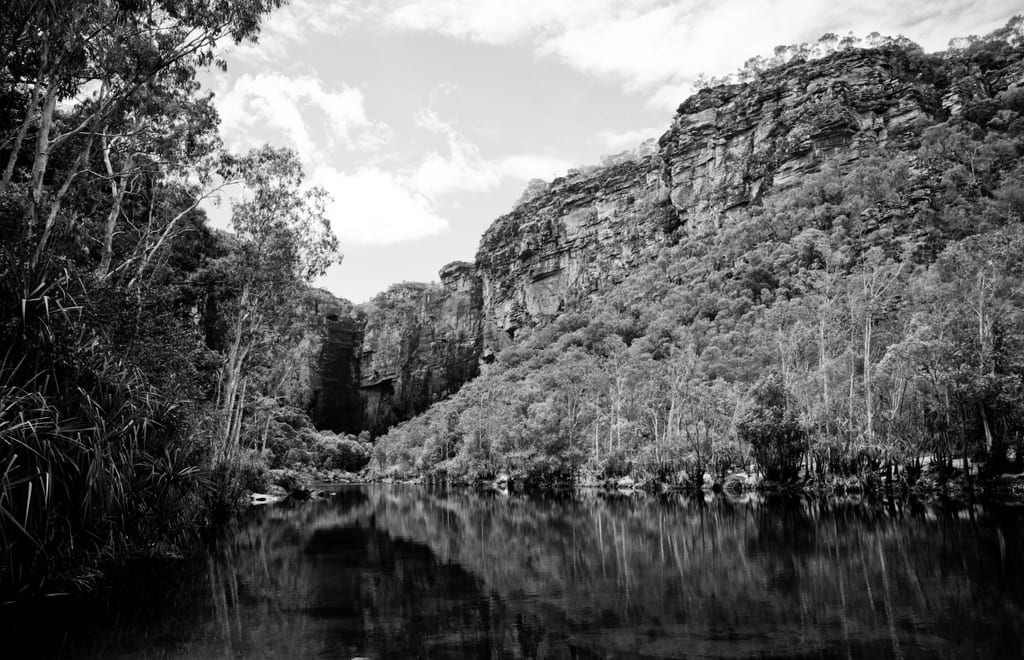 As the first boat out to Twin Falls in Kakadu National Park, I enjoyed perfect reflections in the glass-like water.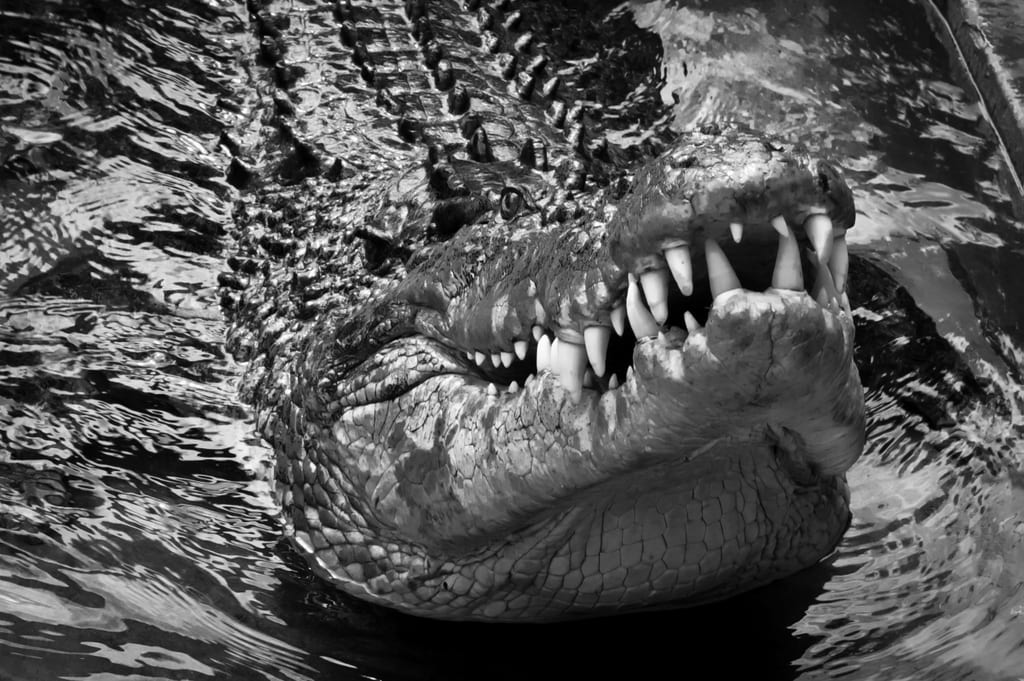 Burt the crocodile gets ready to pounce at Crocosaurus Cove in Darwin.
Darwinites head to Mindil Beach and scope out the best spot to catch the sunset.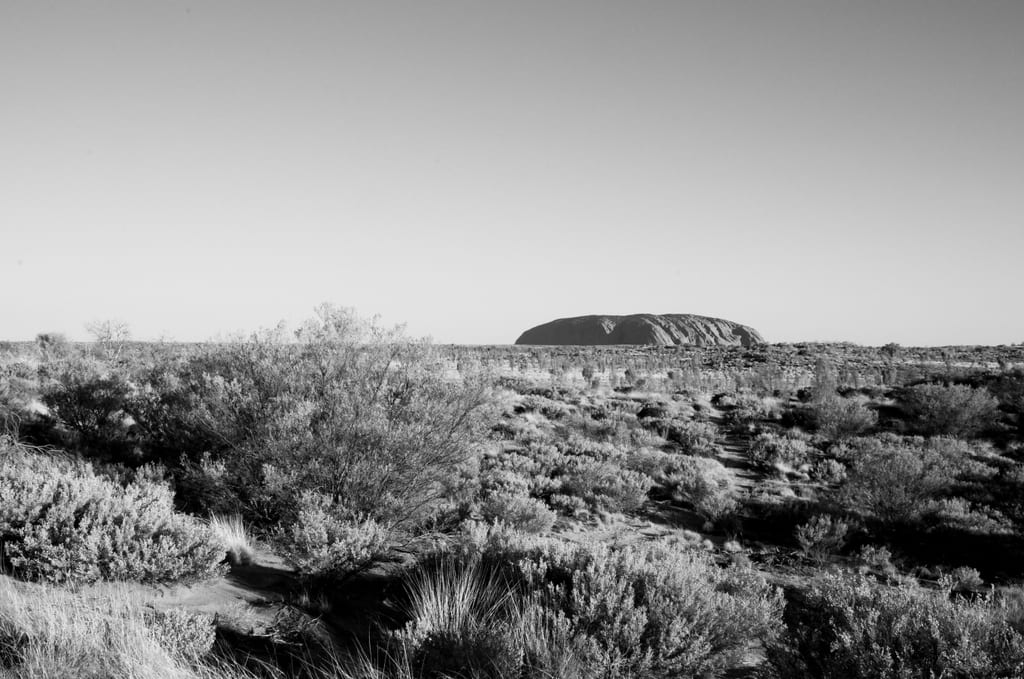 Uluru in the distance — not the typical colorful image you see.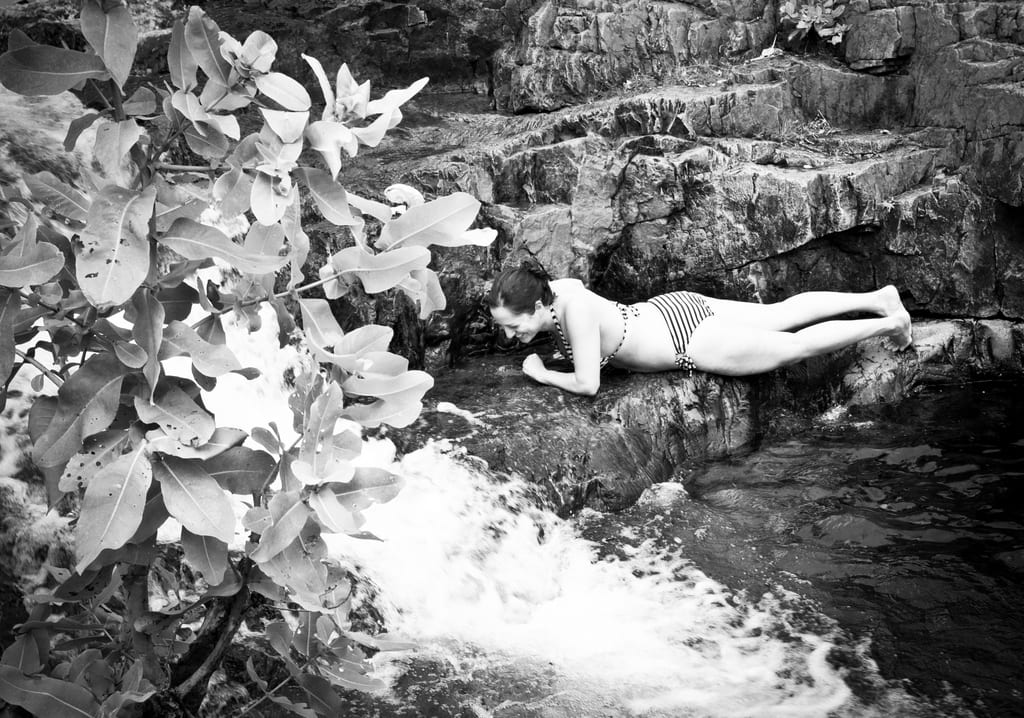 I go for a dip at Buley Rockhole at Litchfield National Park.
Crocs lurk just beneath the surface at the Mary River Wetlands.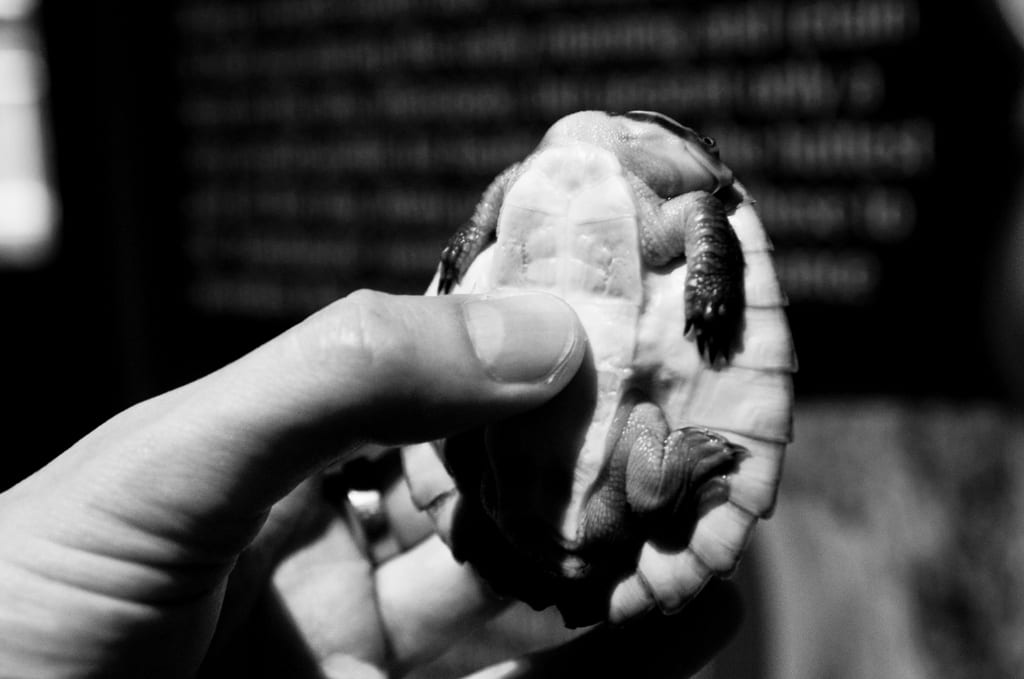 A baby turtle tries to make himself as inconspicuous as possible at Crocosaurus Cove.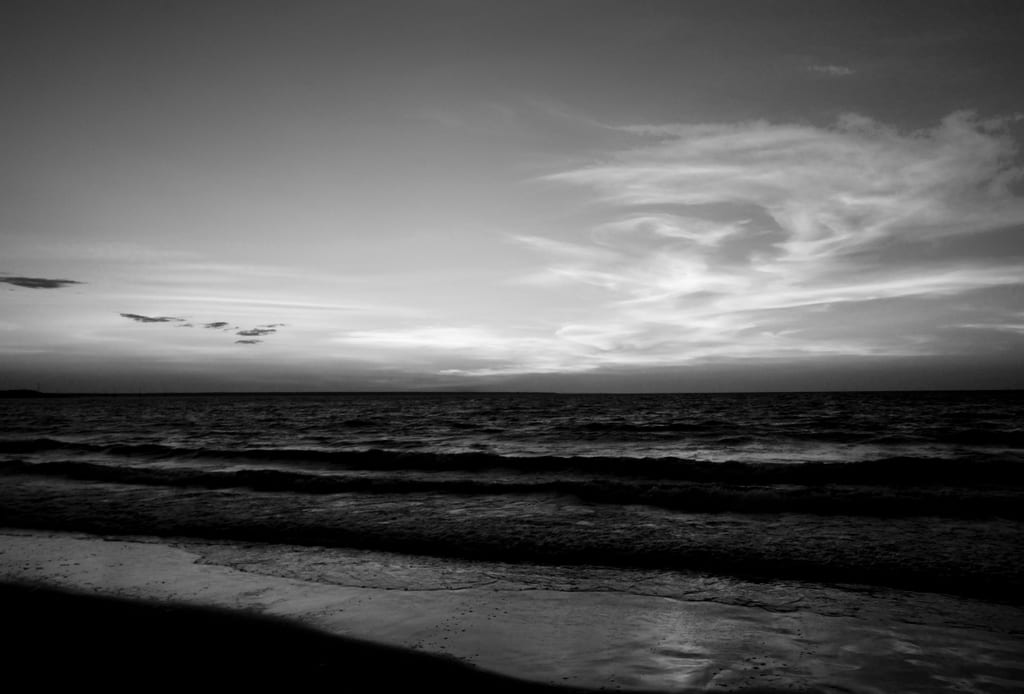 A colorless sunset at Mindil Beach in Darwin — still ominous and dramatic.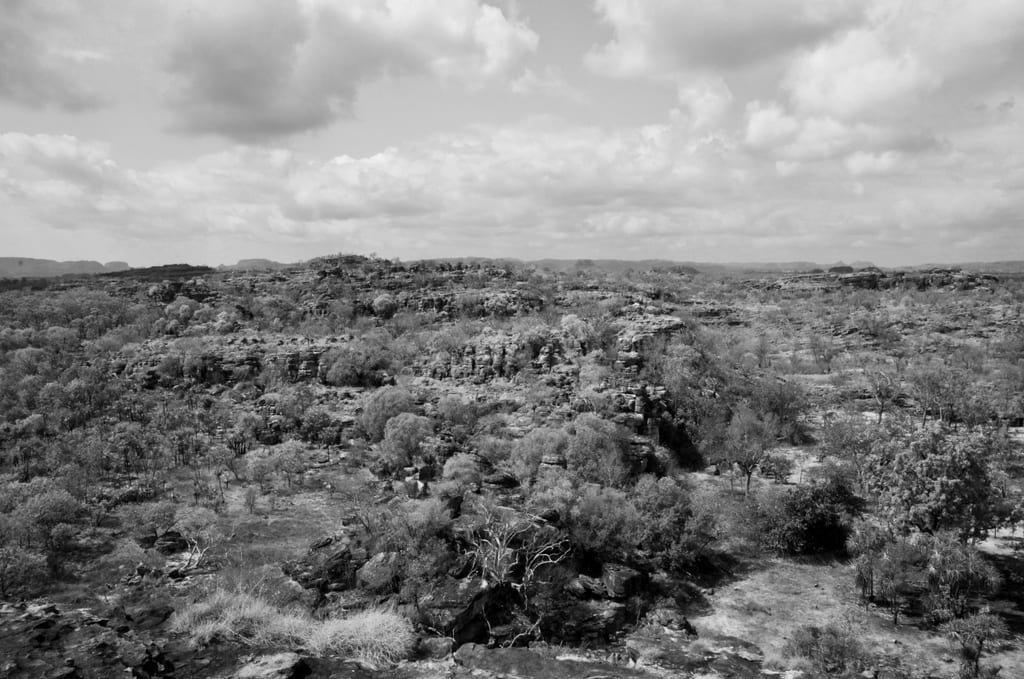 The view over the floodplains at Kakadu National Park, one of the roughest and wildest places I've ever been.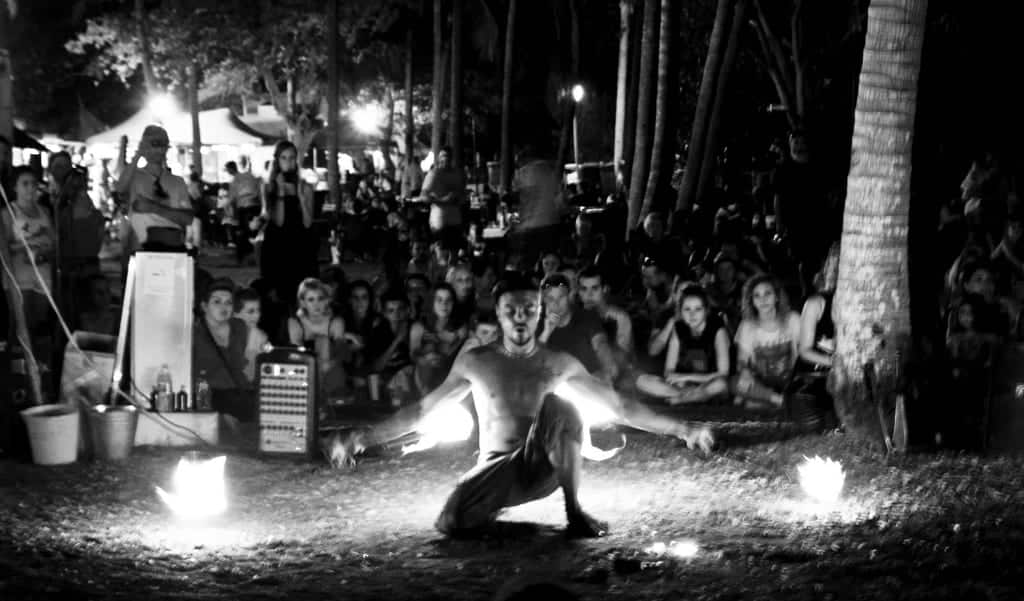 A fire dancer enthralls the crowd at the Mindil Beach Markets in Darwin.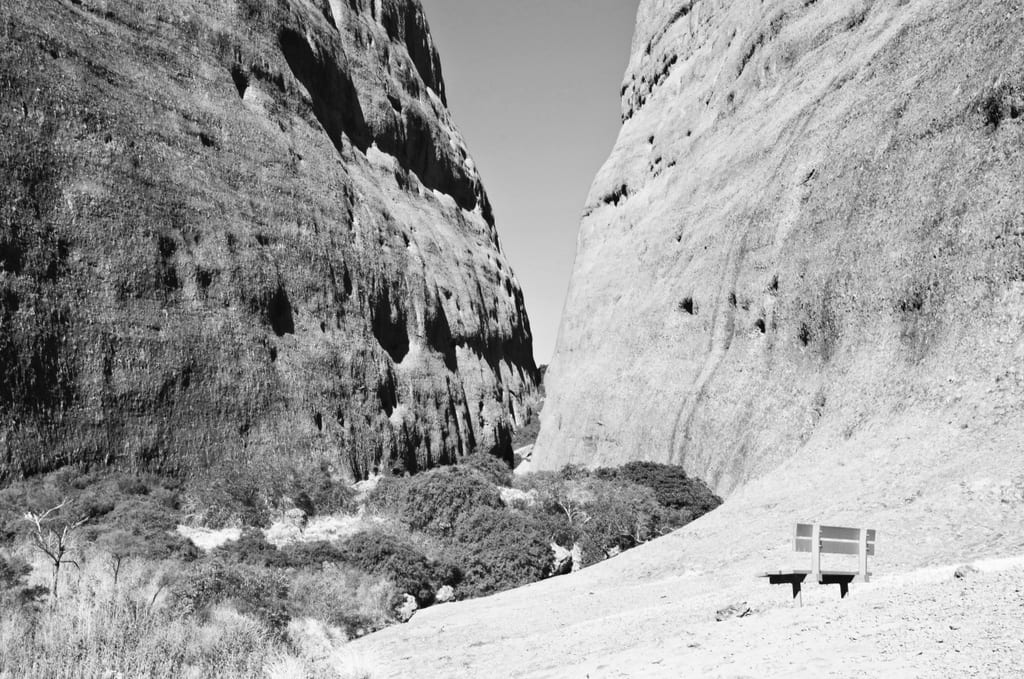 The loneliness of the Australian Outback — an empty bench in Walpa Gorge at Kata Tjuta.
Which photo is your favorite?
Many thanks to Northern Territory Tourism for their generous support of the SOTM Tour. All opinions, as always, are my own.
Get email updates from Kate
Never miss a post. Unsubscribe anytime!