Adventurous Kate contains affiliate links. If you make a purchase through these links, I will earn a commission at no extra cost to you. Thanks!
There's much to dislike about Bangkok.  The air pollution is difficult to take.  The traffic is a nightmare.  Cab drivers who have no idea where they're going, incessant heat, and sixty-something Western men with their much younger Thai girlfriends add to why many people can't stand the city.
But I have no problem saying that, because I fell absolutely in love with Bangkok, embracing the chaos, the humidity, and noise.  I'm a big city girl at heart, and Bangkok is the latest city that I have grown to adore.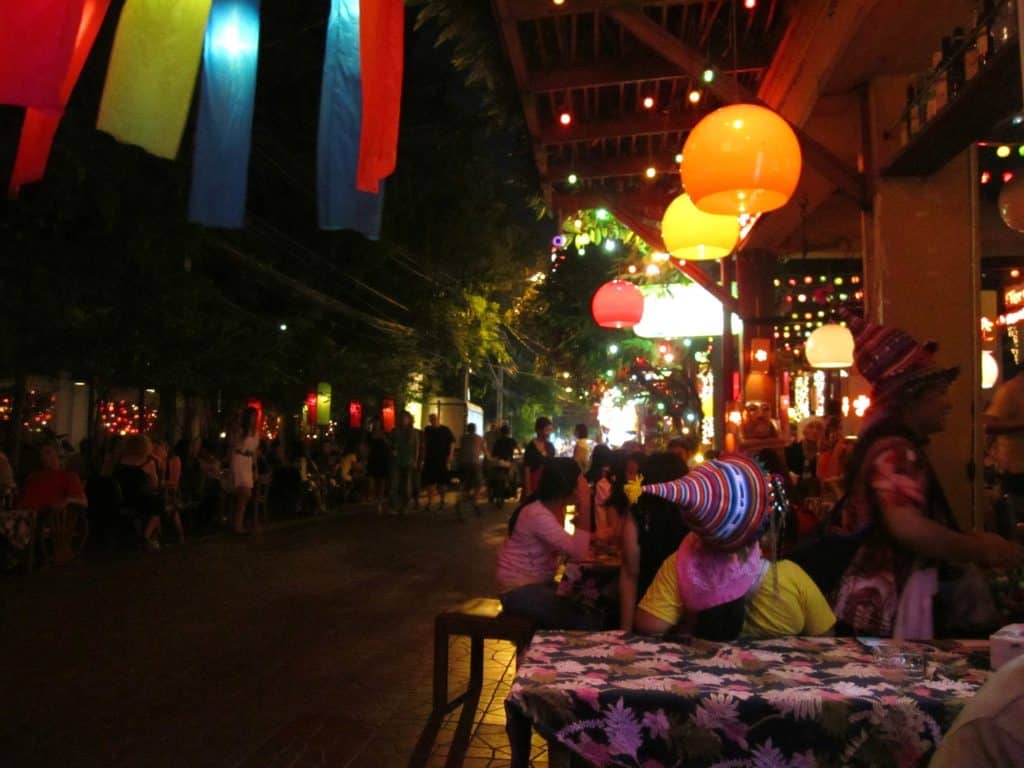 The chill night streets…and, of course, the frog ladies.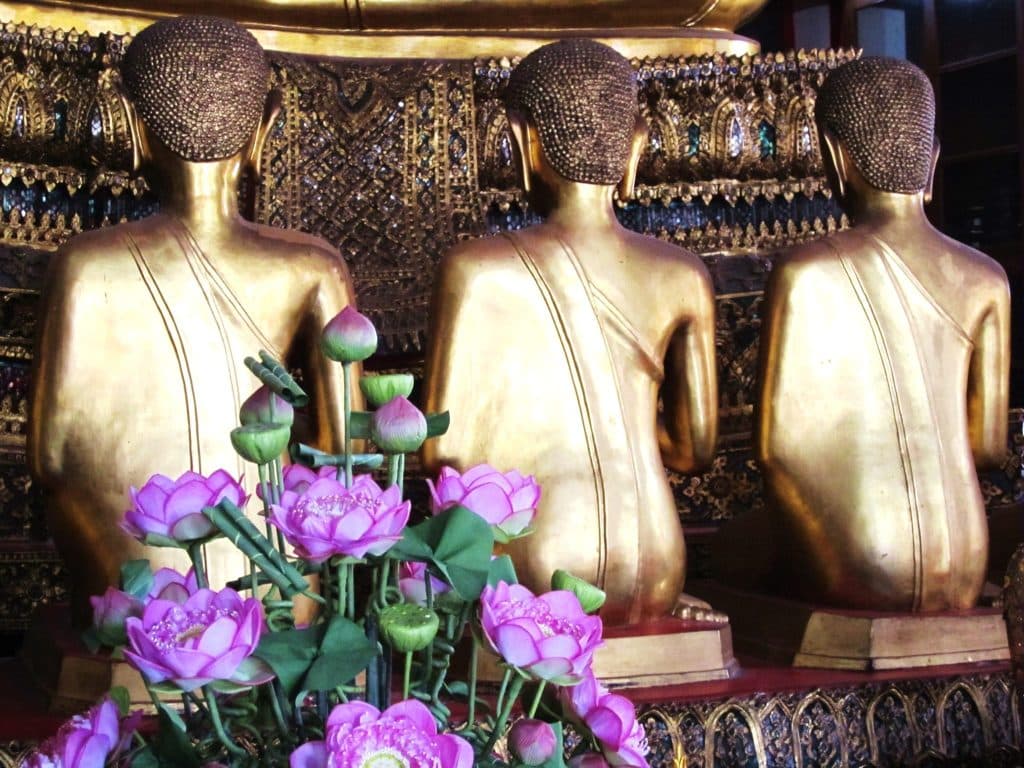 The temples and their devoted.
Street food — there is no better way to eat in Bangkok.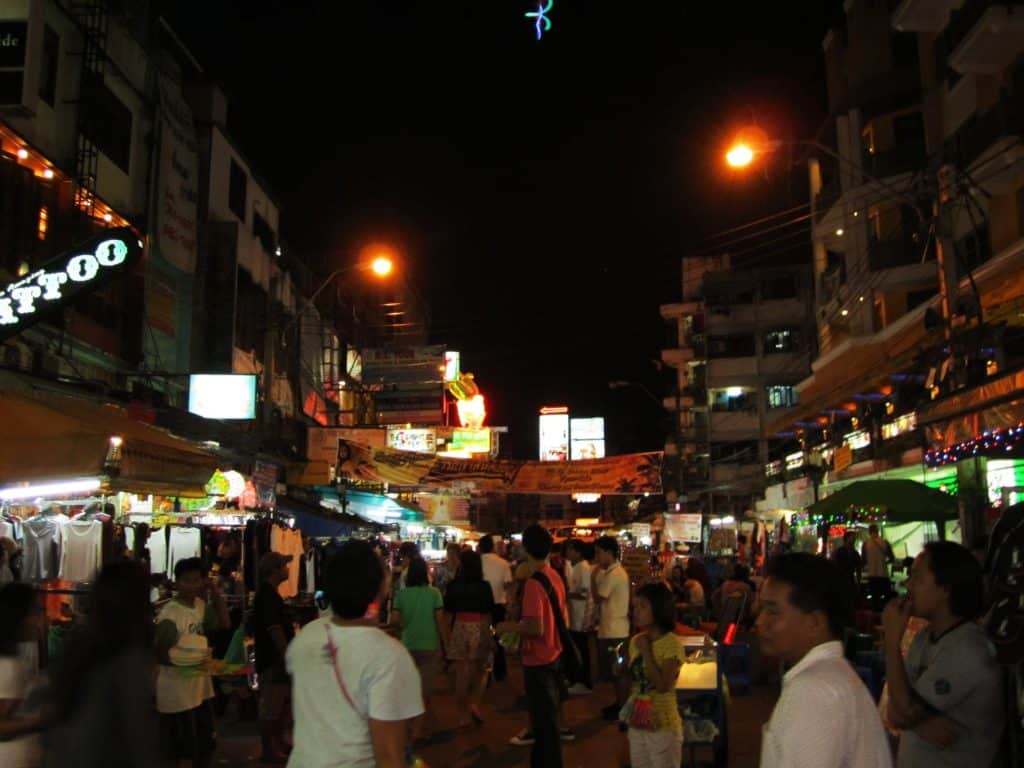 The craziness of Khao San Road — and the hidden farang-free spots nestled inside it if you know where to look.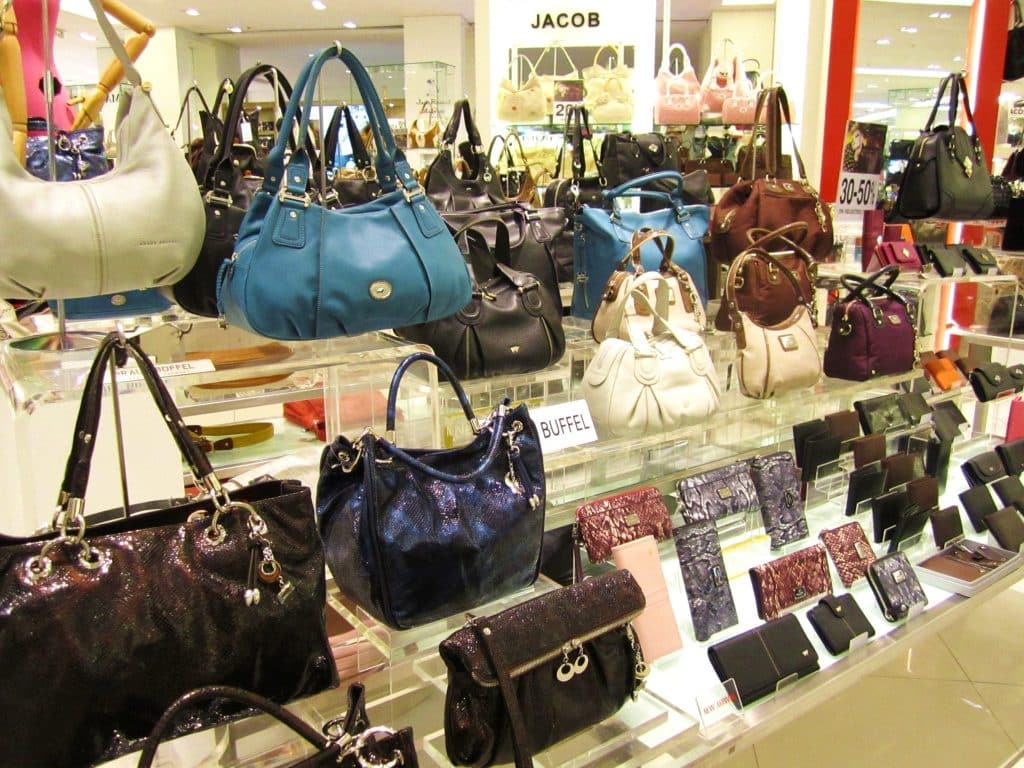 Designer decadence at Siam Paragon, a contrast to the rough streets immediately outside.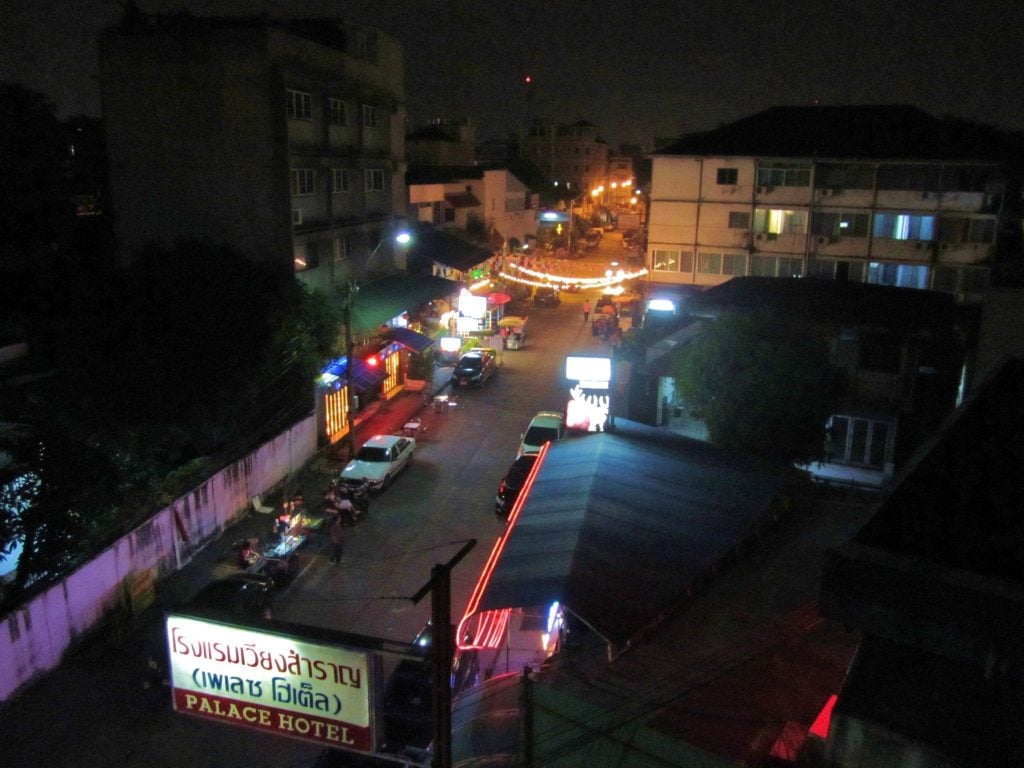 Amazing local rooftop bars like Phra Nakorn.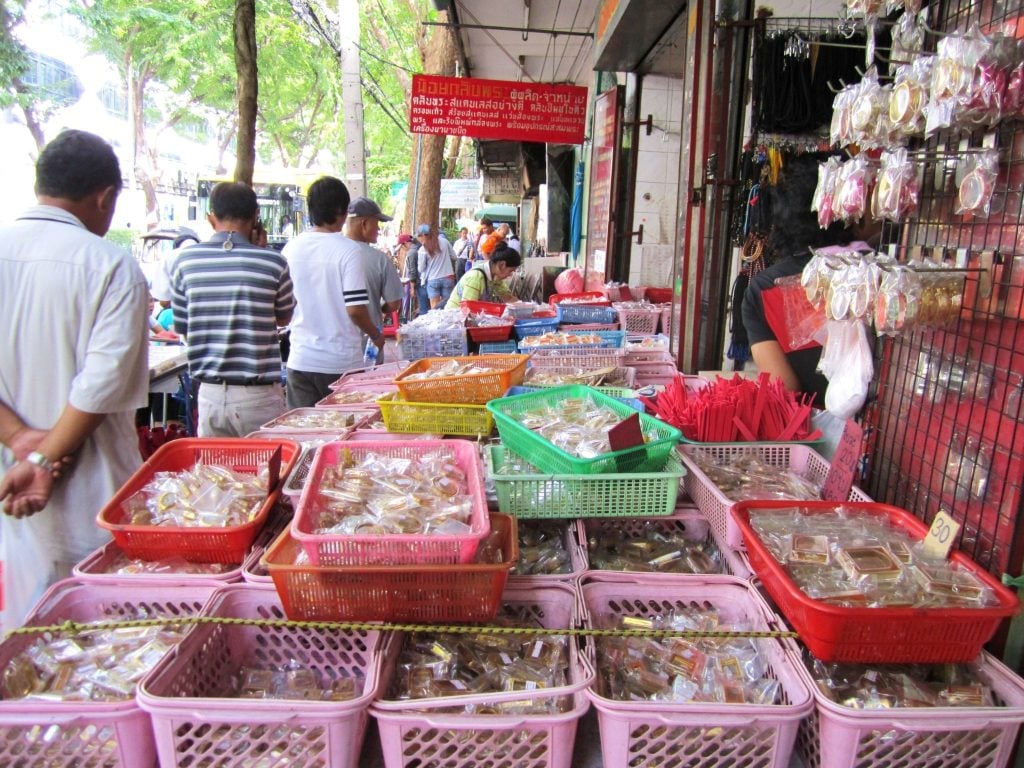 The amulet-filled markets just blocks away from tourist sites, nary a farang in sight.
I stayed in Bangkok for ten days, longer than I had planned.  As I traipsed down to the front desk to extend my guesthouse stay again and again, I knew that Bangkok was becoming dangerous.  The longer I stayed, the more reasons I found to stay.
It would be easy.  I could find a job teaching English as a second language, volunteer with an organization I found, find an apartment and eat every meal from a street vendor.
It was a familiar feeling.  I had previously imagined myself opening a hostel in Capri, working in a bar in Interlaken, getting a luxury apartment in Las Vegas for the same rent I was paying for a shoebox in Boston!
I met a friend who had been living in Bangkok for the past four years.  Why so long?  He taught for a year, then went home and was miserable, he told me.  Like it had for so many people, Bangkok has gotten under his skin.
But how lame would I have been if I stopped in the first city I visited on a seven-month jaunt around Asia?  It was time to move on to Chiang Mai, or this epic seven-month trip would never happen.
My time in Bangkok is far from over.  I've already promised people that I will return.
Until then, I'll always have the memories of these ten days that I will treasure forever: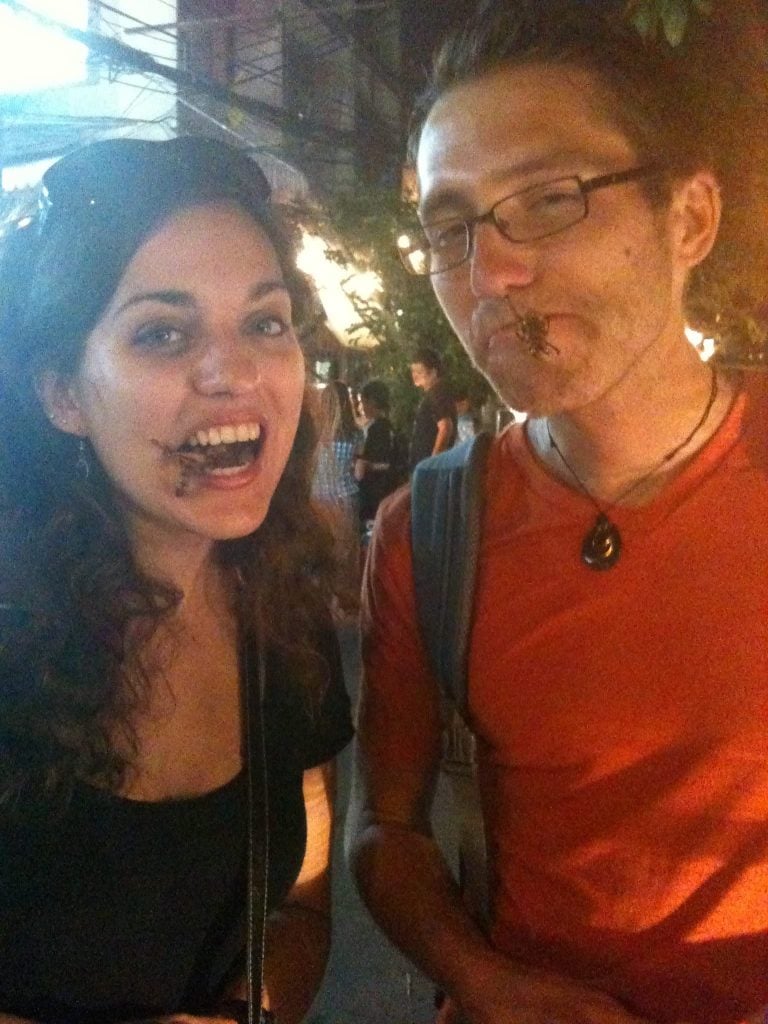 Eating crickets with a fellow adventurer.
Feeling sad because this little girl worked so late, but god, she was cute — and a hilarious salesgirl.
Having a bottle of Sam song and gazing at a temple in the distance.
Navigating the world of unlocked iPhones in Siam Square.  Working in the open-air study area at Thammasat University.  Realizing that kamikaze pitchers mixed with Bangkok heat will knock you off your feet.  Navigating chaotic Chatuchak Market. Cramming five people into the back of a taxi.  Finding peace and solace in a park by the Chao Praya.
And especially spending time with Bangkok's refugees: a very personal and emotional experience that I will detail later in time.
Bangkok, you made me fall in love with you.  I will never forget my time here.
Get email updates from Kate
Never miss a post. Unsubscribe anytime!