Adventurous Kate contains affiliate links. If you make a purchase through these links, I will earn a commission at no extra cost to you. Thanks!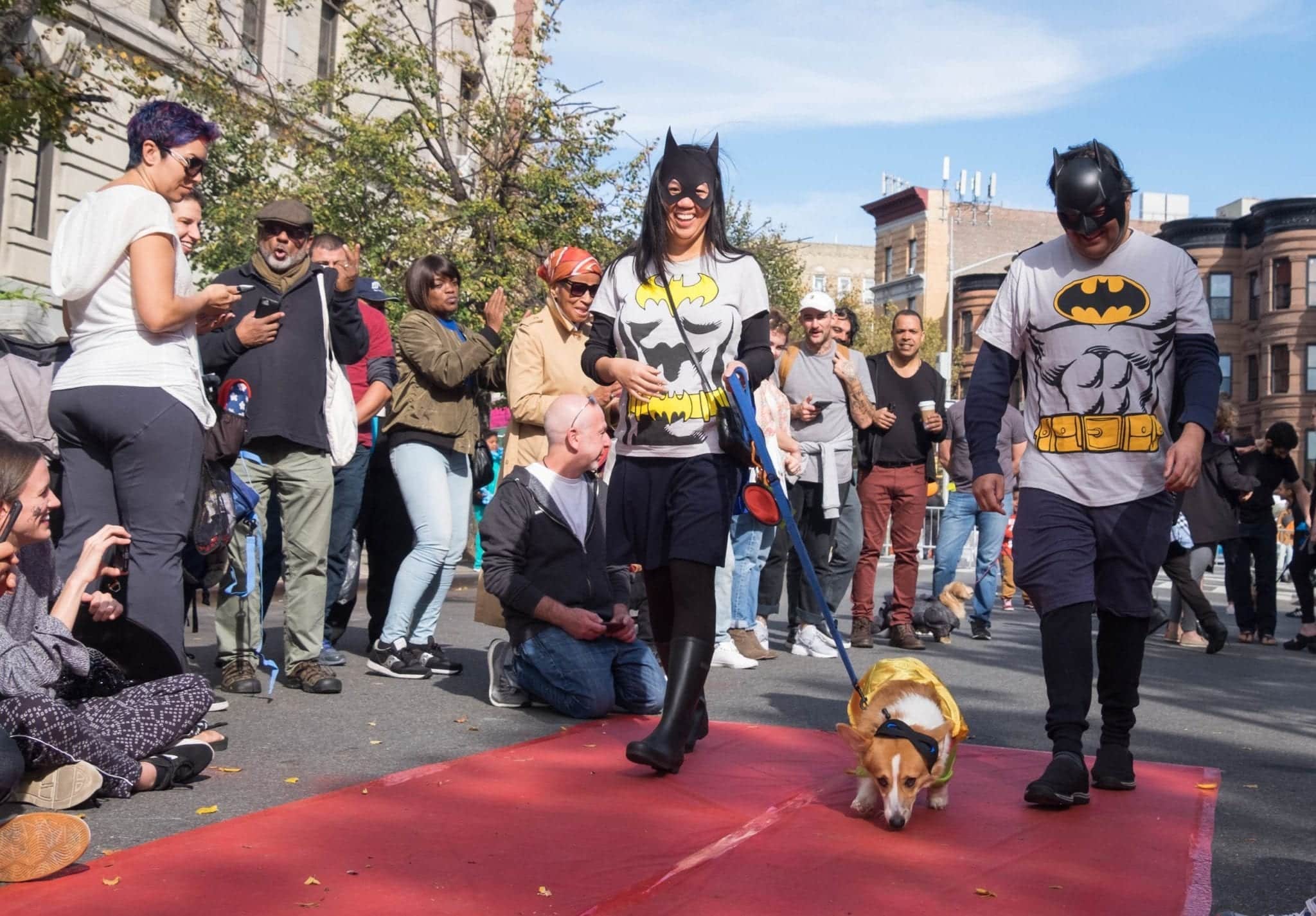 I wasn't a dog person until I moved to New York. I didn't grow up with dogs (or any pets larger than a rodent, for that matter), and I never really knew how to interact with them. Spending time on Bali in 2011 and being cornered by barking street dogs on a nightly basis didn't do anything to warm my heart to them, either.
But something changed. Once I moved to New York, I started fawning over every dog I met. Especially neighborhood dogs. I'm now that person who goes up to a dog and starts talking to it without acknowledging its human. And not just the tiny, fluffy ones. All the dogs. (Also, at one point I dated a guy with a pit bull, and I soon learned that pit bulls can be the sweetest, most loving creatures you can imagine.)
So when my neighborhood running group, the Hamilton Heights Running Group, asked me to photograph their Halloween dog parade and 5K Fun Run, I was happy to help out! Since everyone loves dogs in Halloween costumes, I thought I'd share my favorite photos here. Spoiler alert: they were all good boys and girls.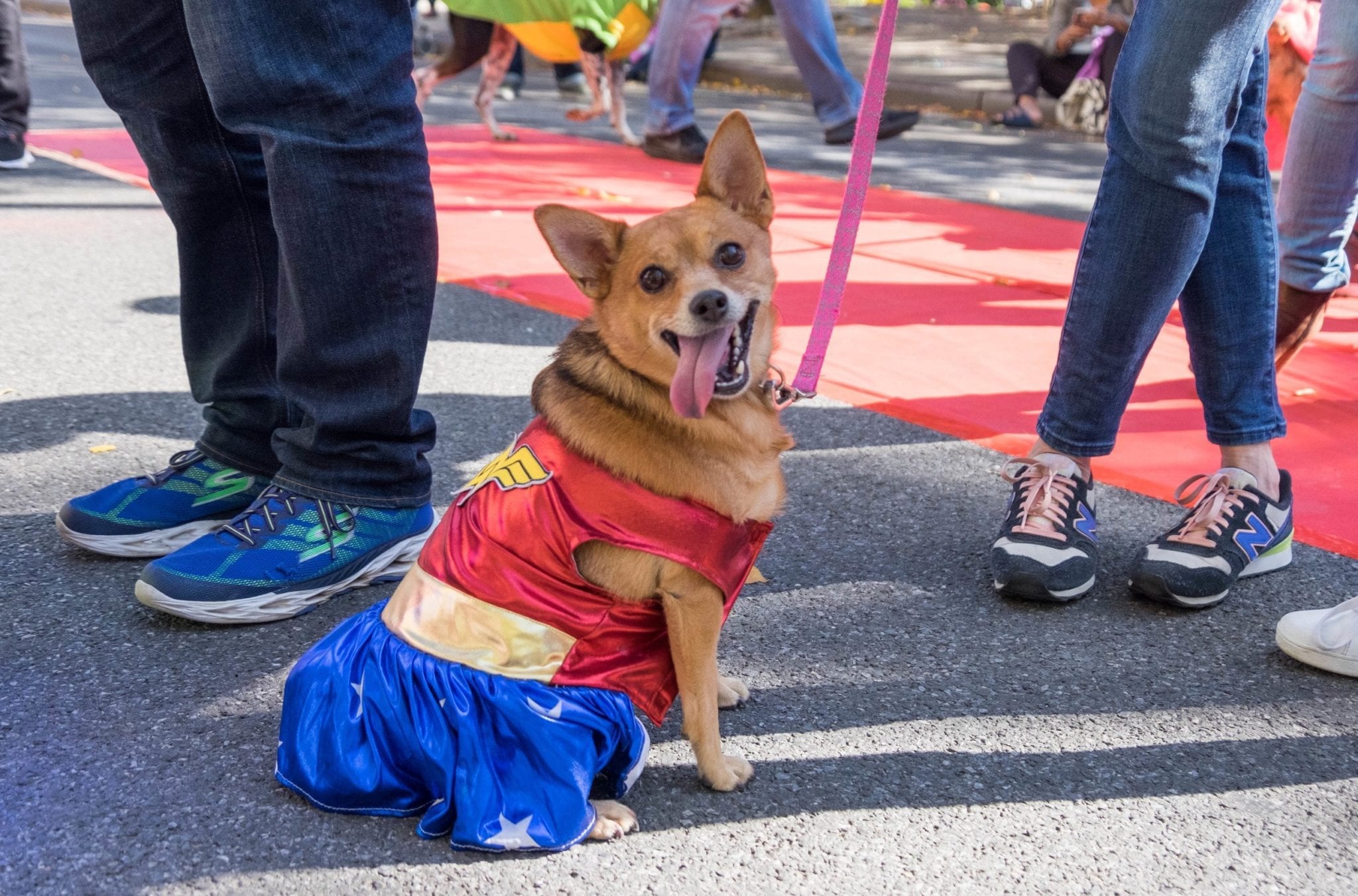 Wonder Woman was a popular dog costume this year! This is Sally and she was rambunctious!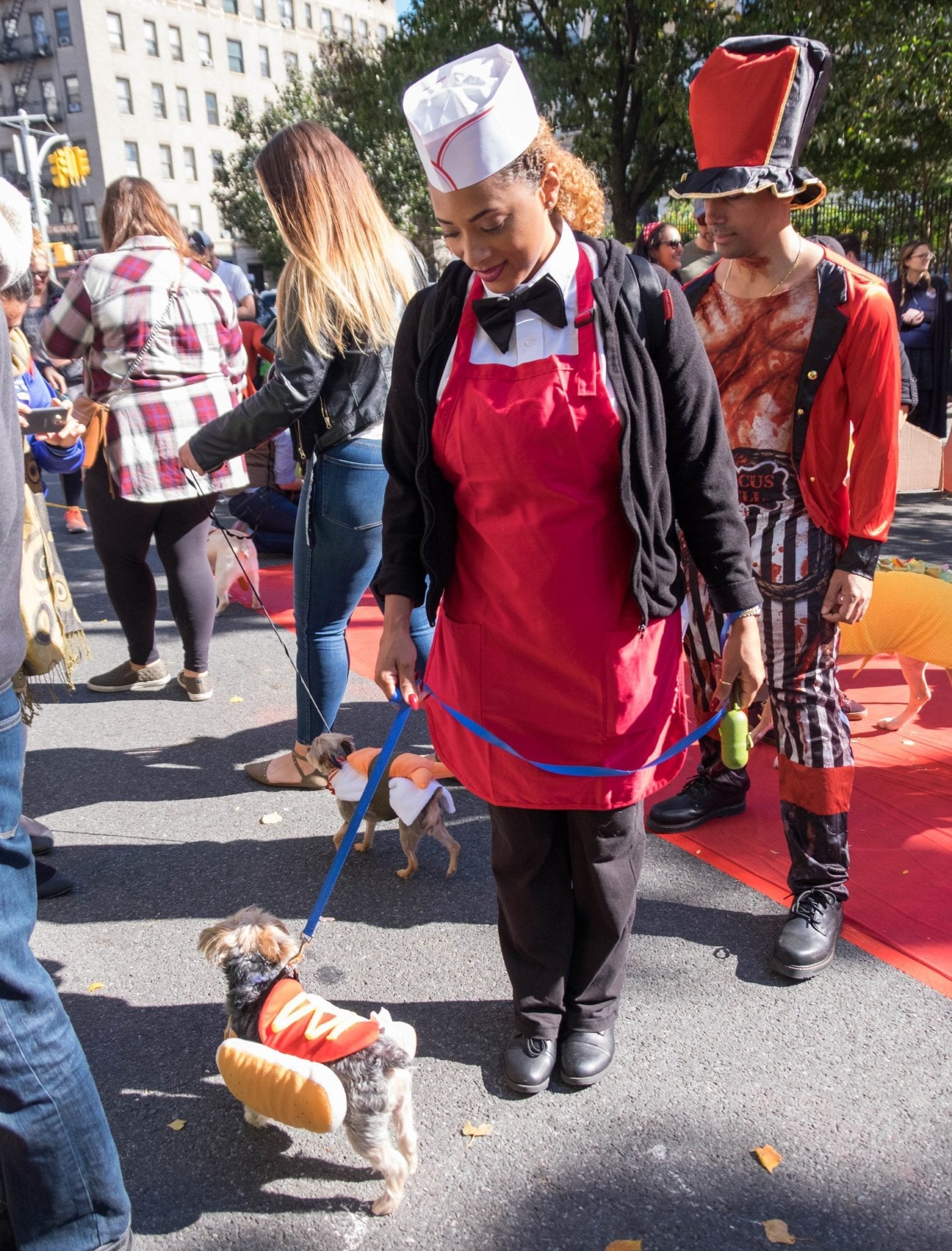 Oliver the hot dog was cute enough to eat and his human Latoyia went as a chef.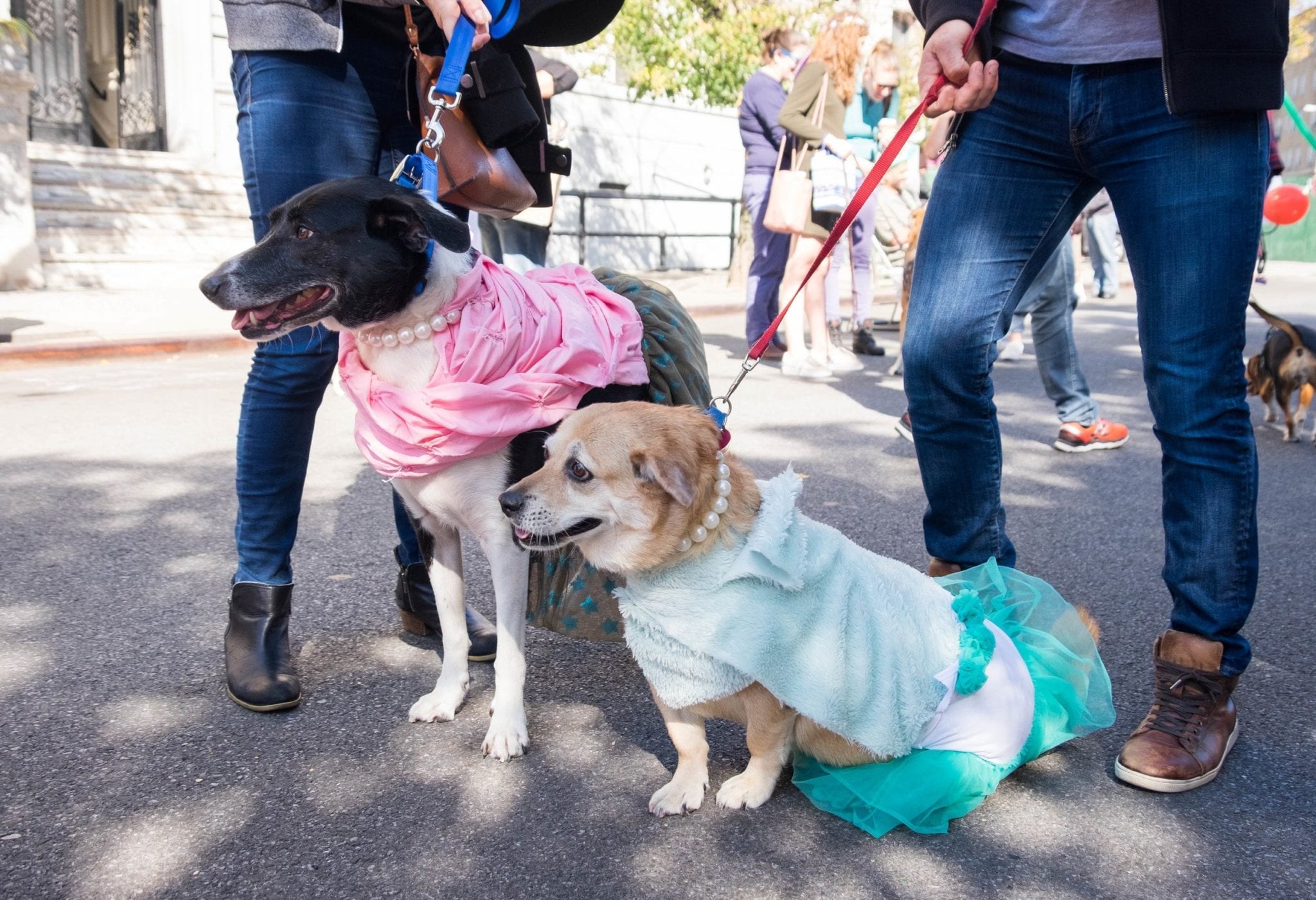 Look at these glamorous ladies — Eddie and Alex.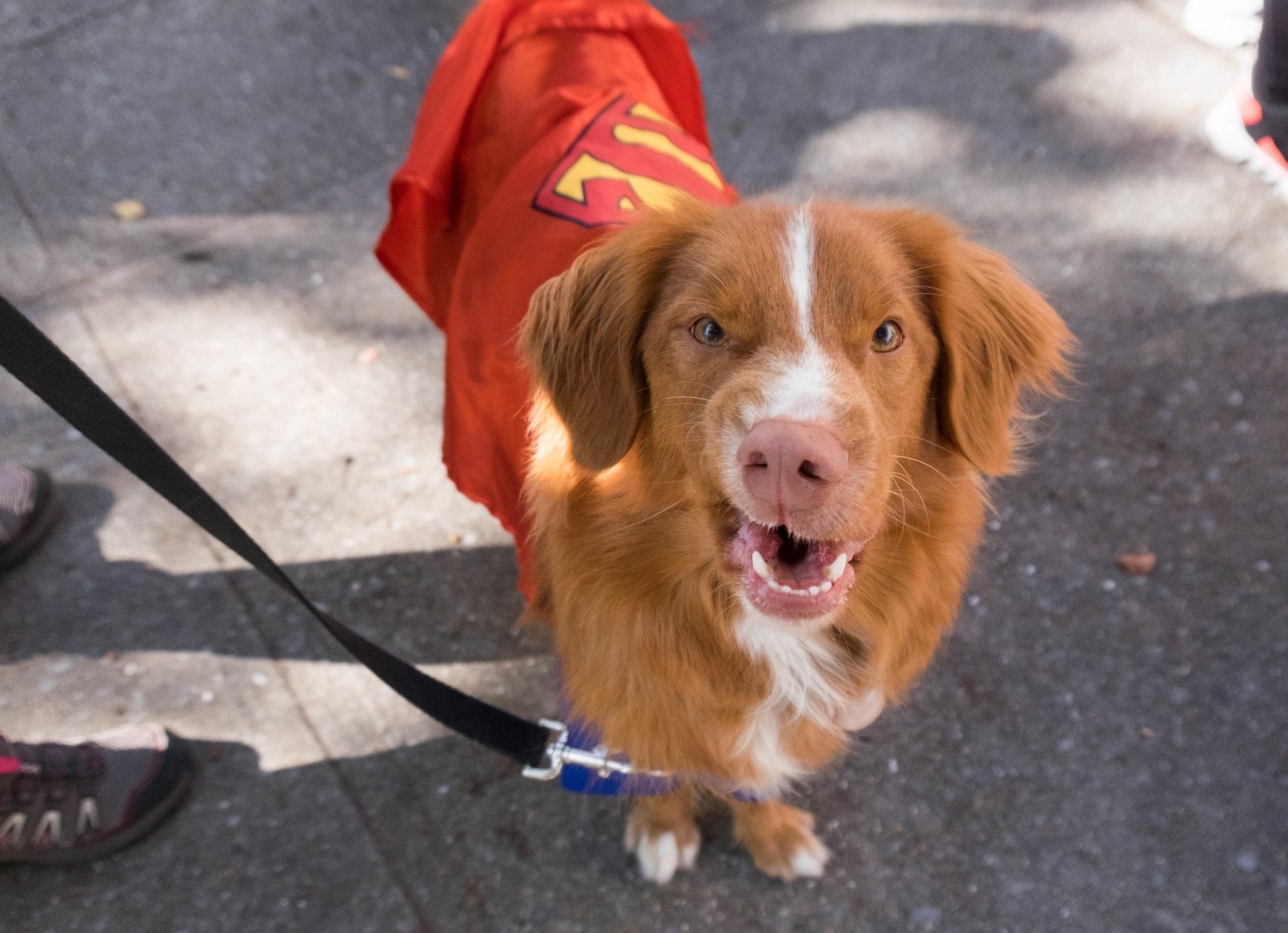 Hudson the Superdog made the most human-like expressions!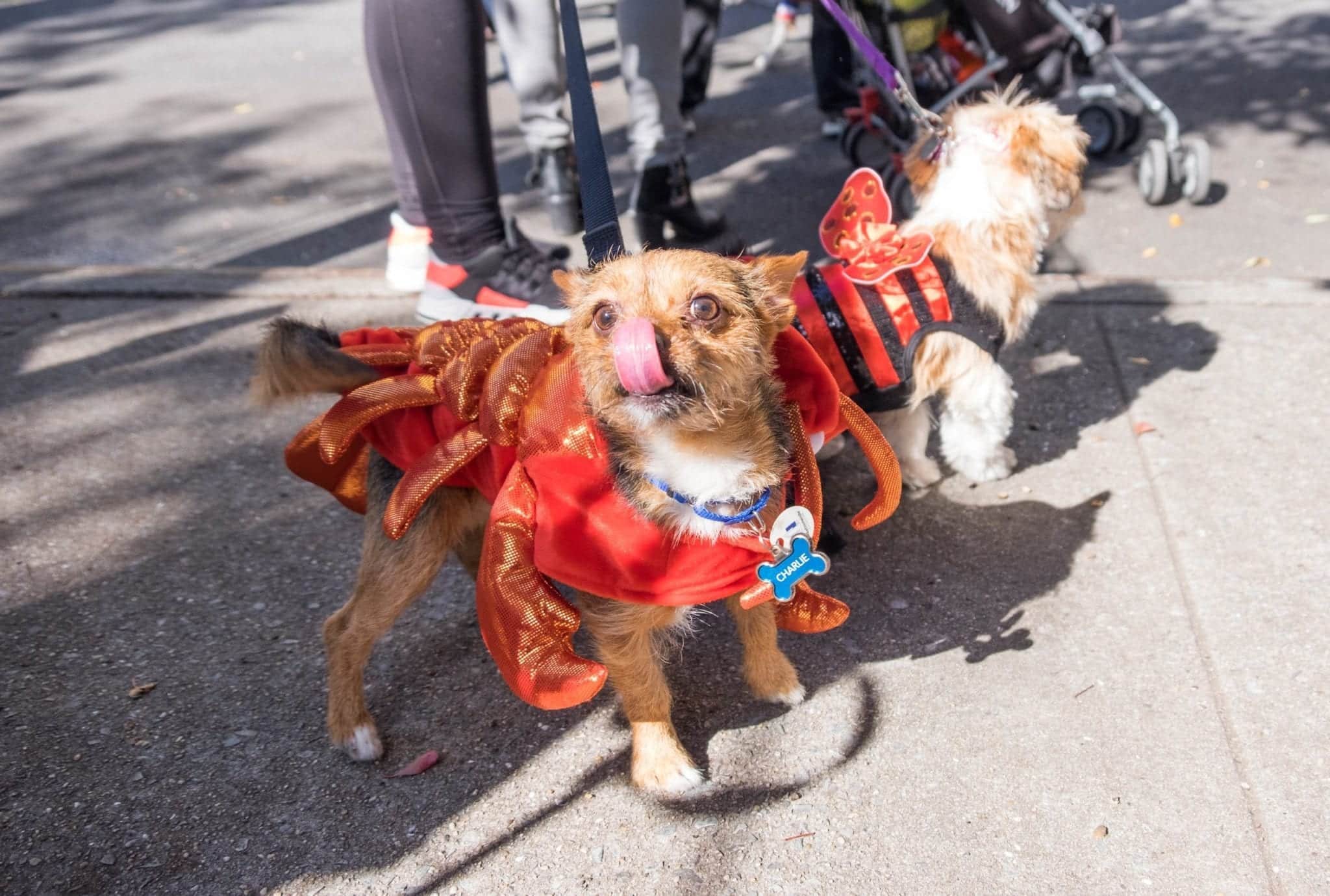 Look at that tongue on Charlie the lobster! That's his sister Amy the ladybug behind him.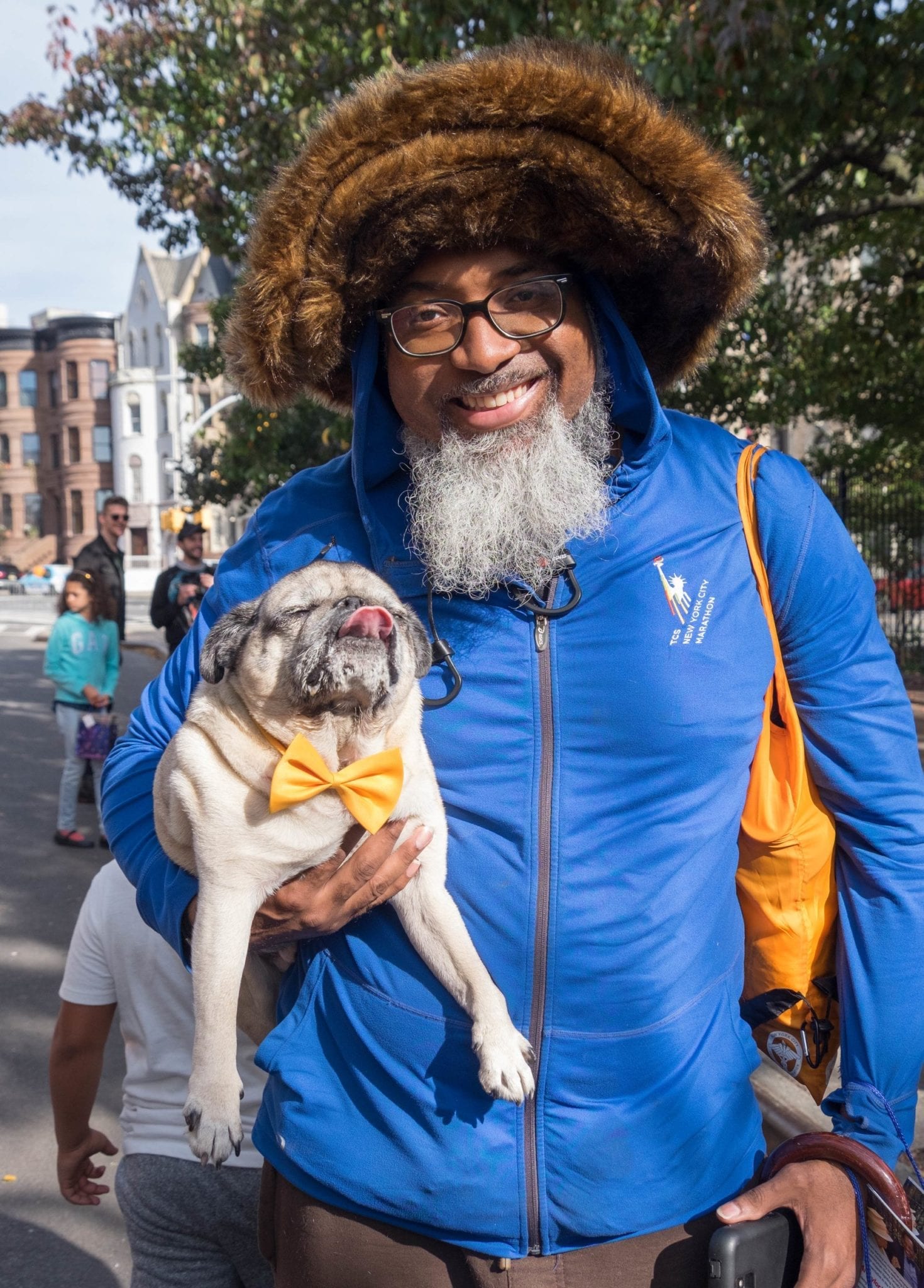 LOOK AT THAT LITTLE FACE! That's Frog the pug and his human Christopher.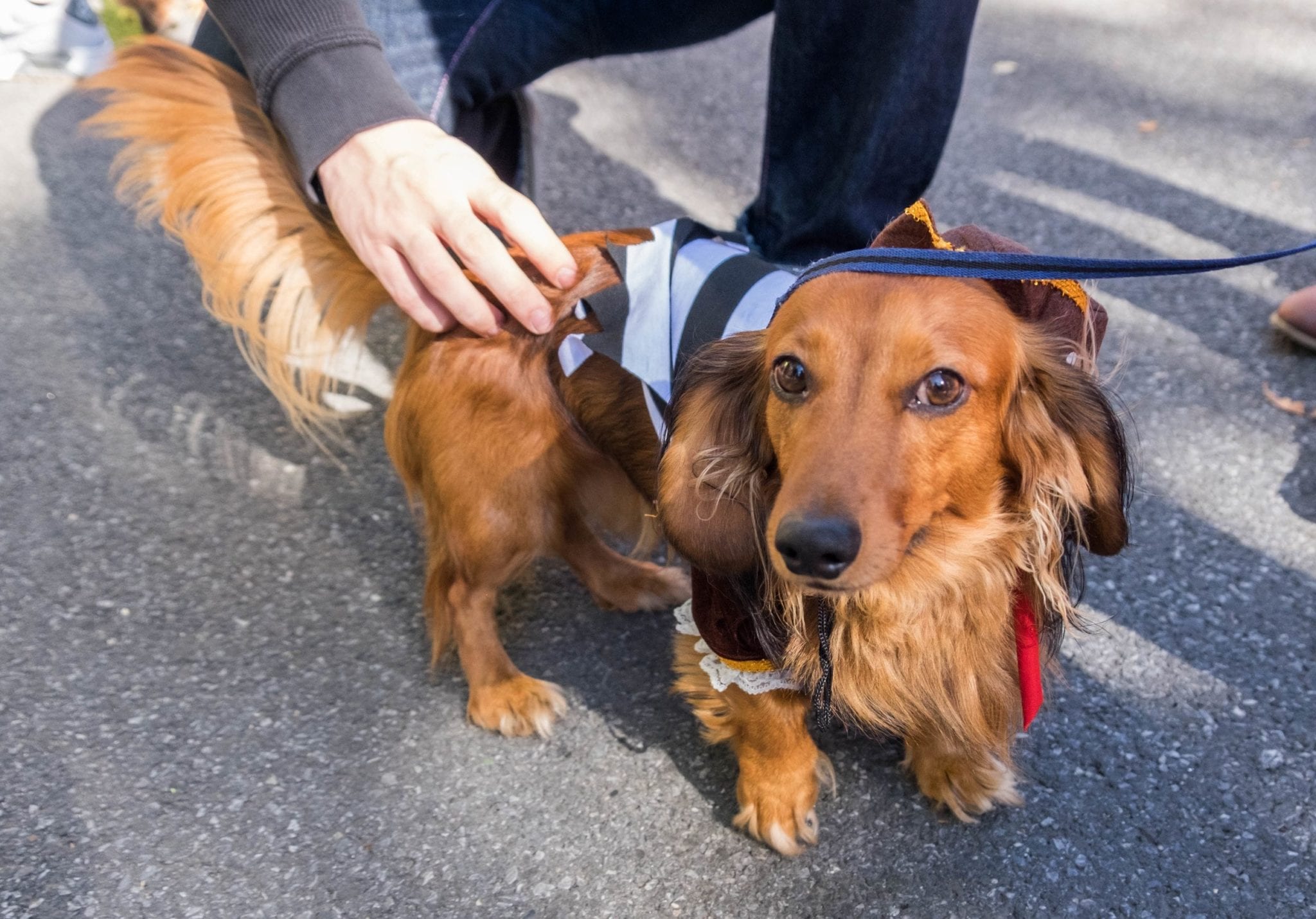 Waddles the dachshund! Look at how cute he is as a tiny pirate!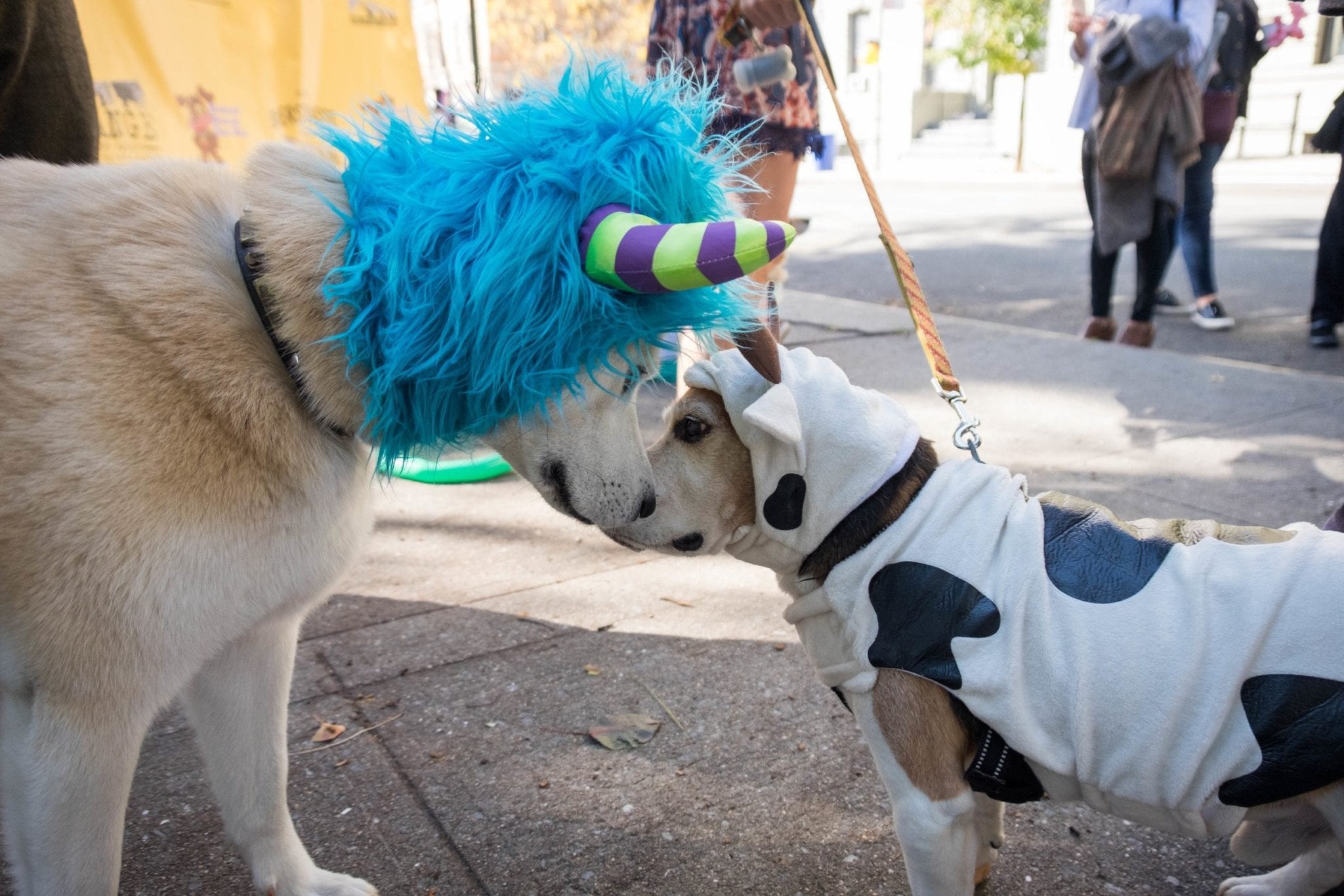 New friends — Scarlett as Mike from Monsters Inc. and Docco as a cow.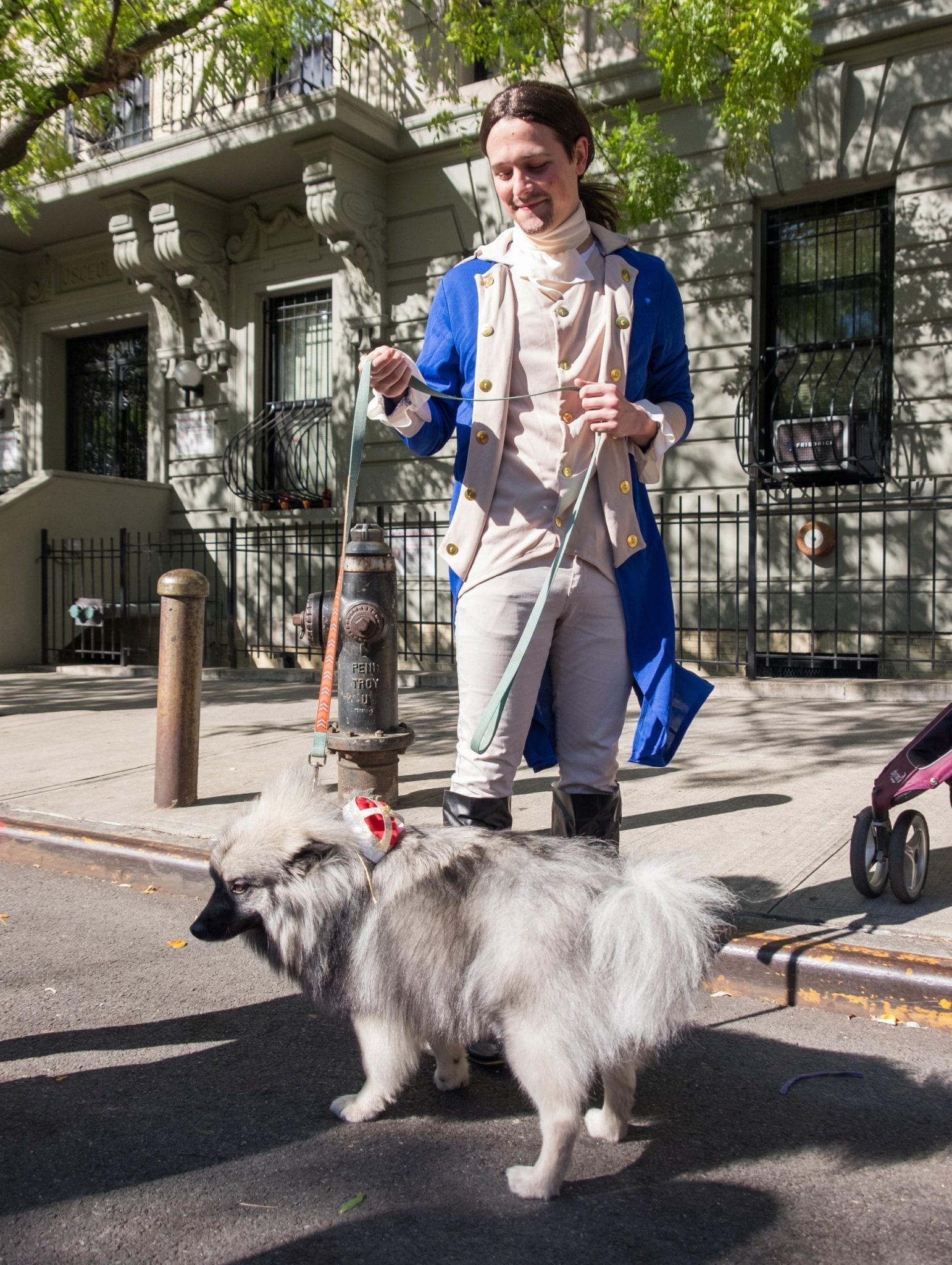 Lily the fluff-ball as King George the Third and her human Michael as our neighborhood's namesake, Alexander Hamilton! (Yes, Hamilton Heights is named after him. The song "It's Quiet Uptown" from Hamilton is literally about this neighborhood, back when it was countryside.)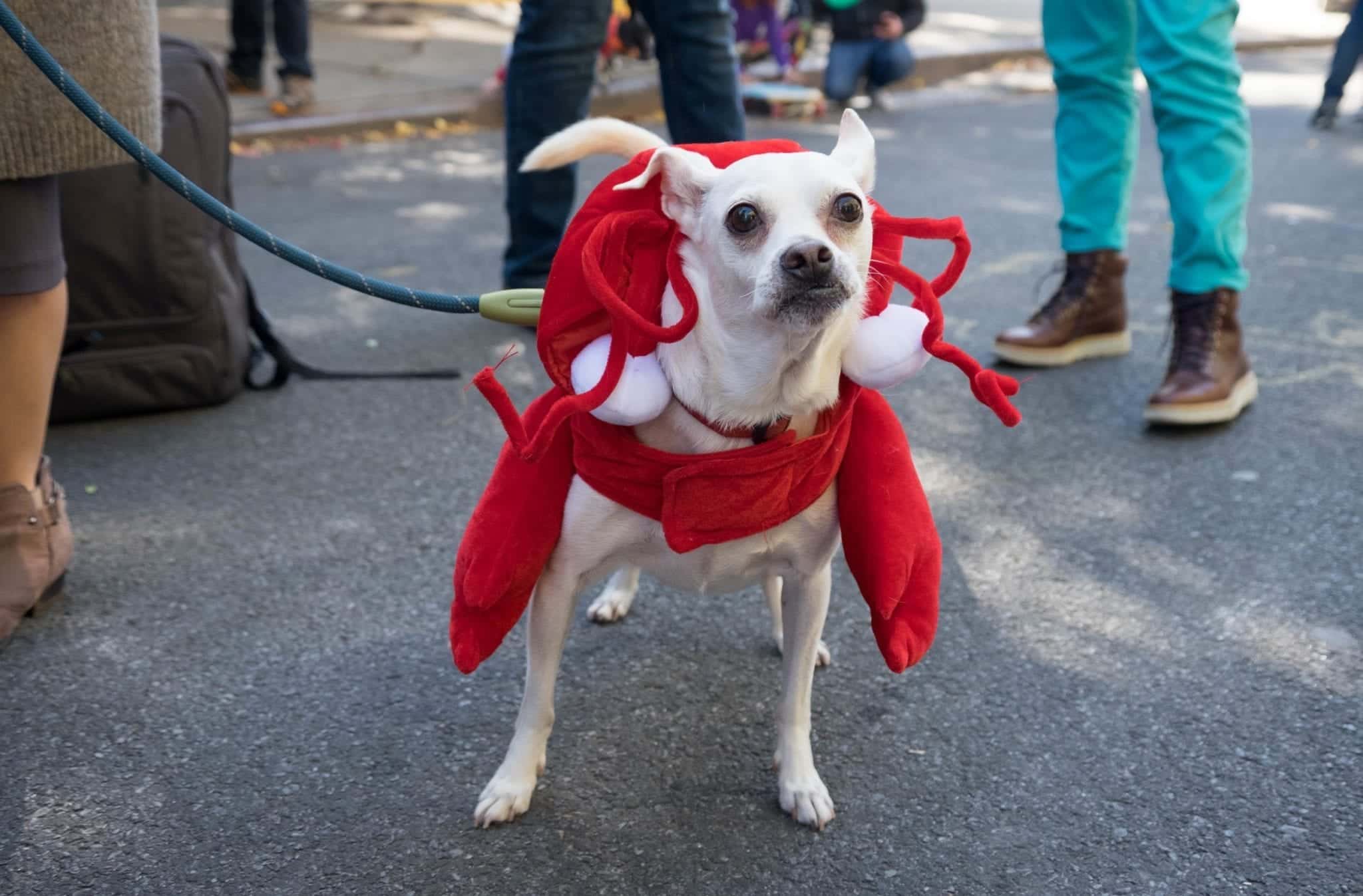 MANGO! (Every time I say Mango, I think of Chris Kattan on SNL.) I have him marked down as "velvety lobster" to differentiate from Charlie the "shiny lobster."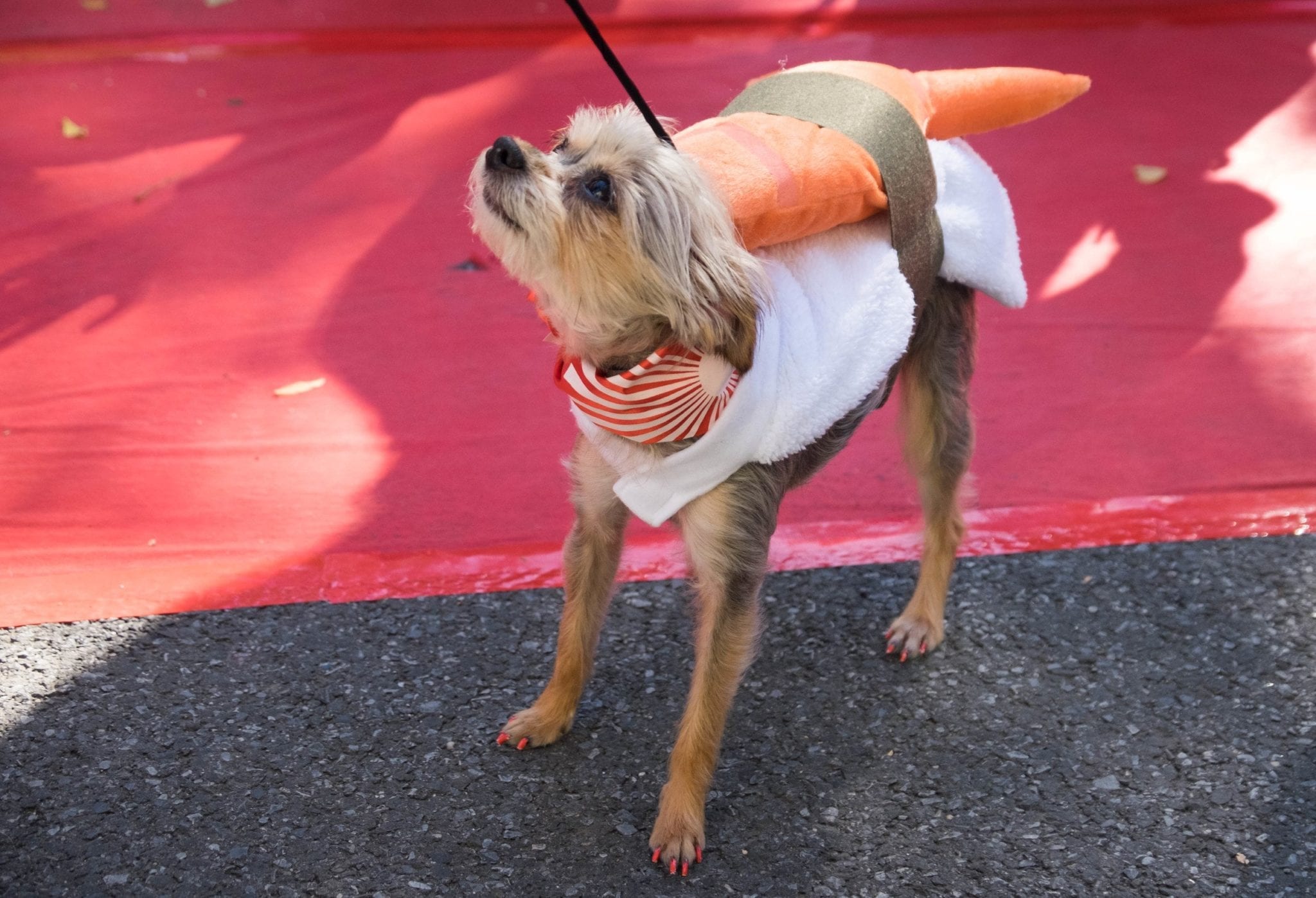 How scrumptious is Zoe the little sushi dog? And look at those bright orange toenails! (Also, I'm pretty sure my friends GQ Trippin dressed up their baby in the same costume. LOL.)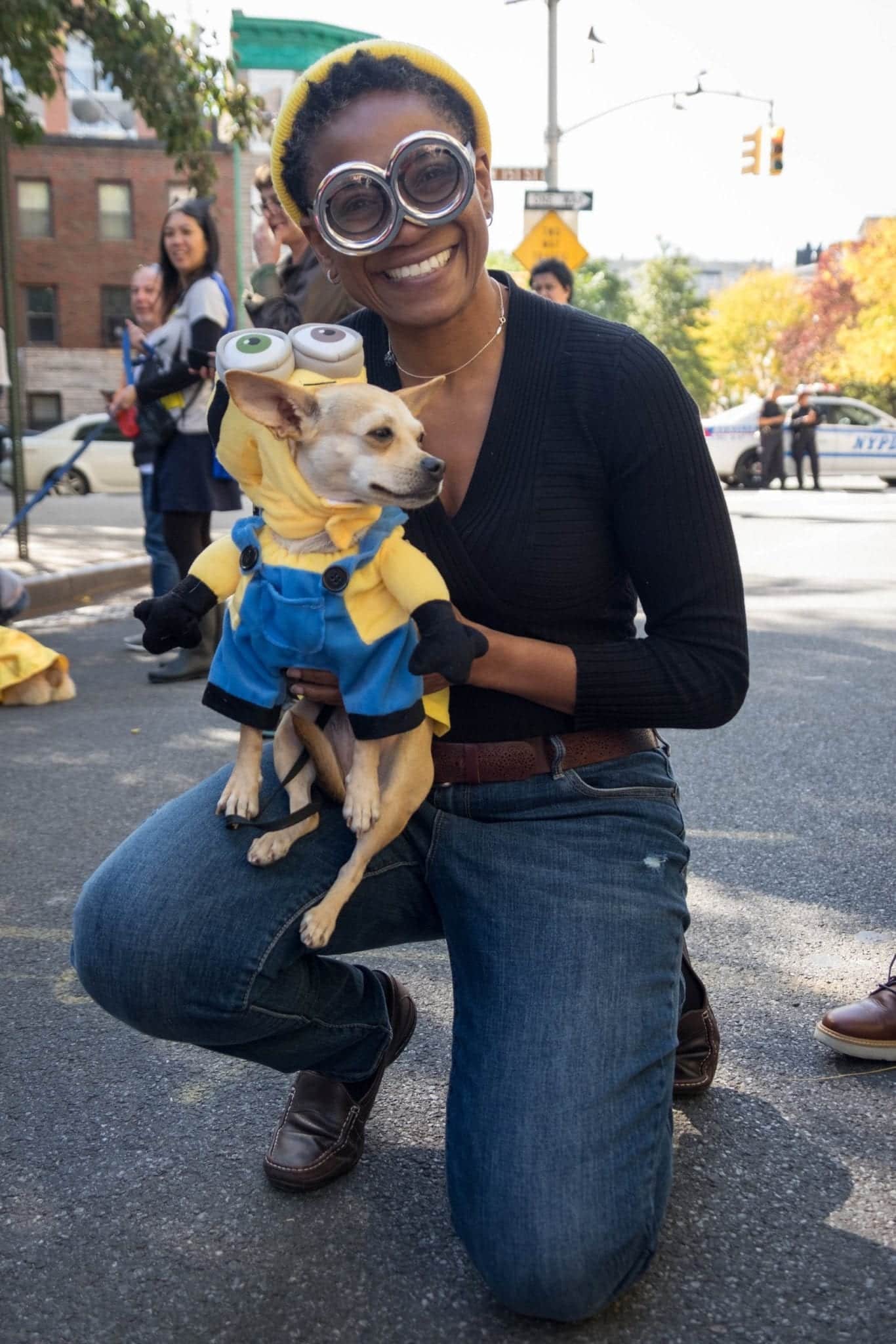 The minions have taken over! Anyone have a banana for Brooklyn the chihuahua and her human Pam?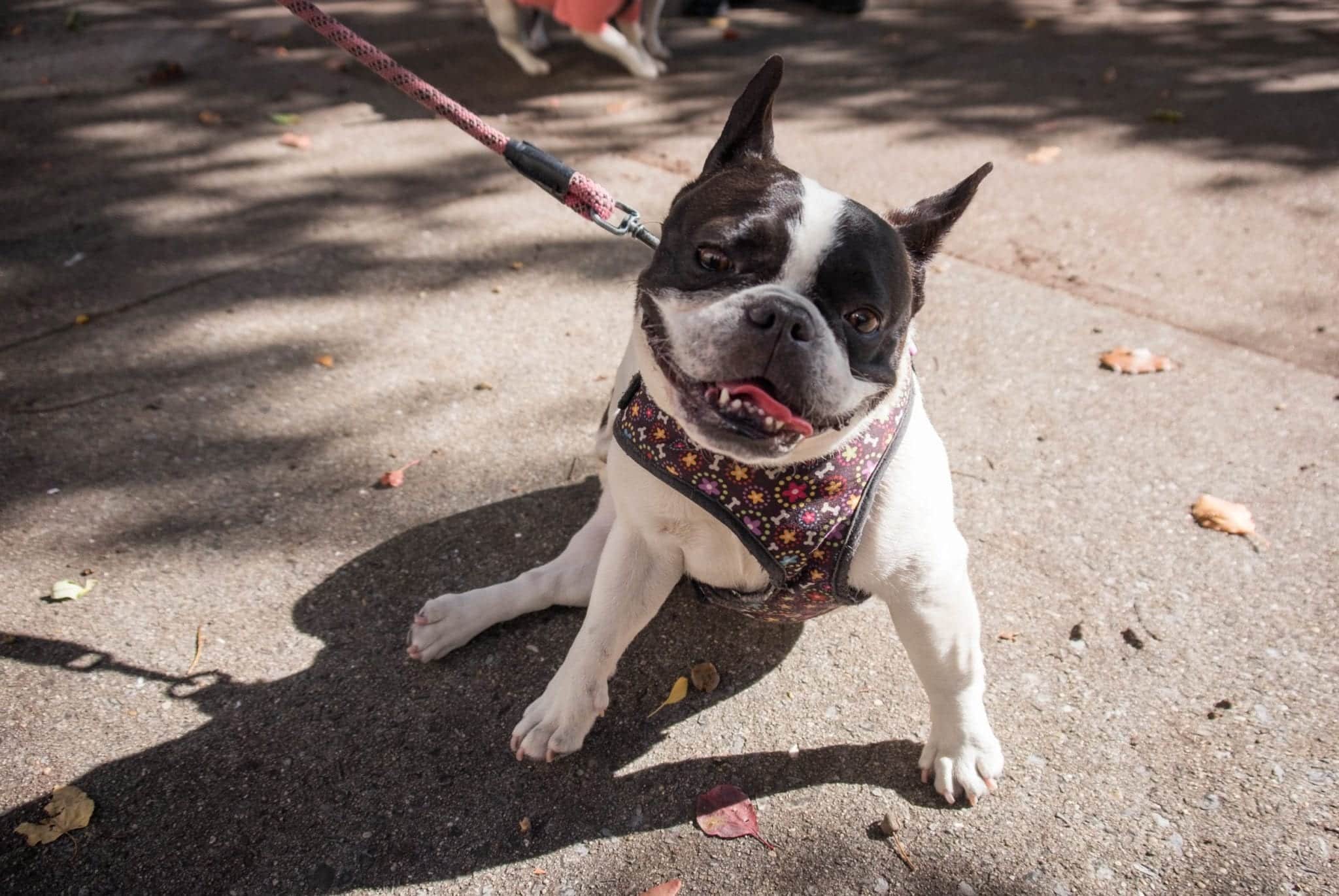 LOOK AT THIS GUY'S INSTAGRAM GAME. He knows how to pose like a superstar!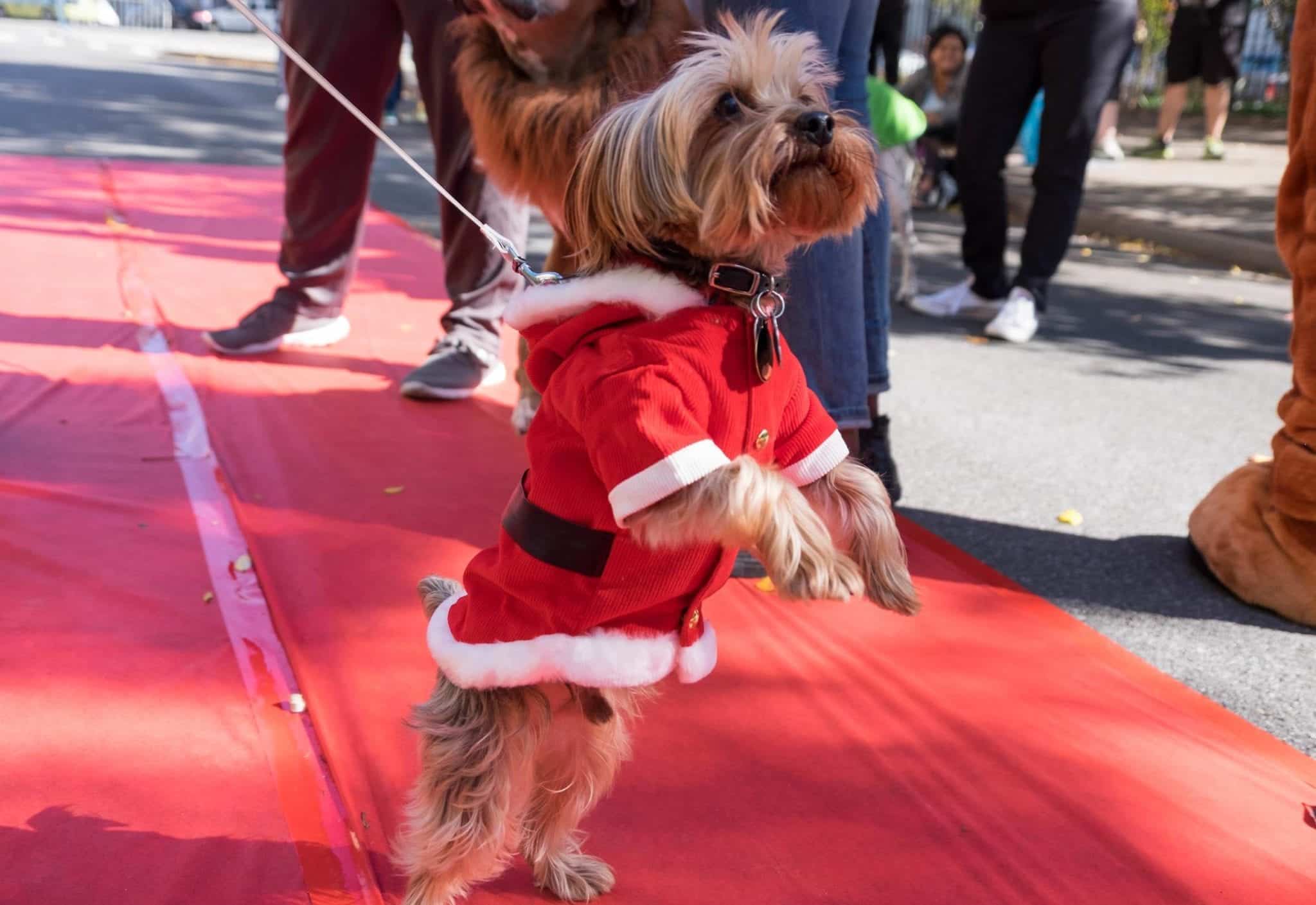 Hi, little Santa baby! This is Max the Yorkie.
There's something about a grown man being tender with a tiny dog that melts my heart. This is Cody the pumpkin and his human Lex.
I love how pugs look vaguely terrified when they get excited!
Oscar made a very scary mummy!
Star Wars duo! Ella went as an Ewok and her human Sara was Rey.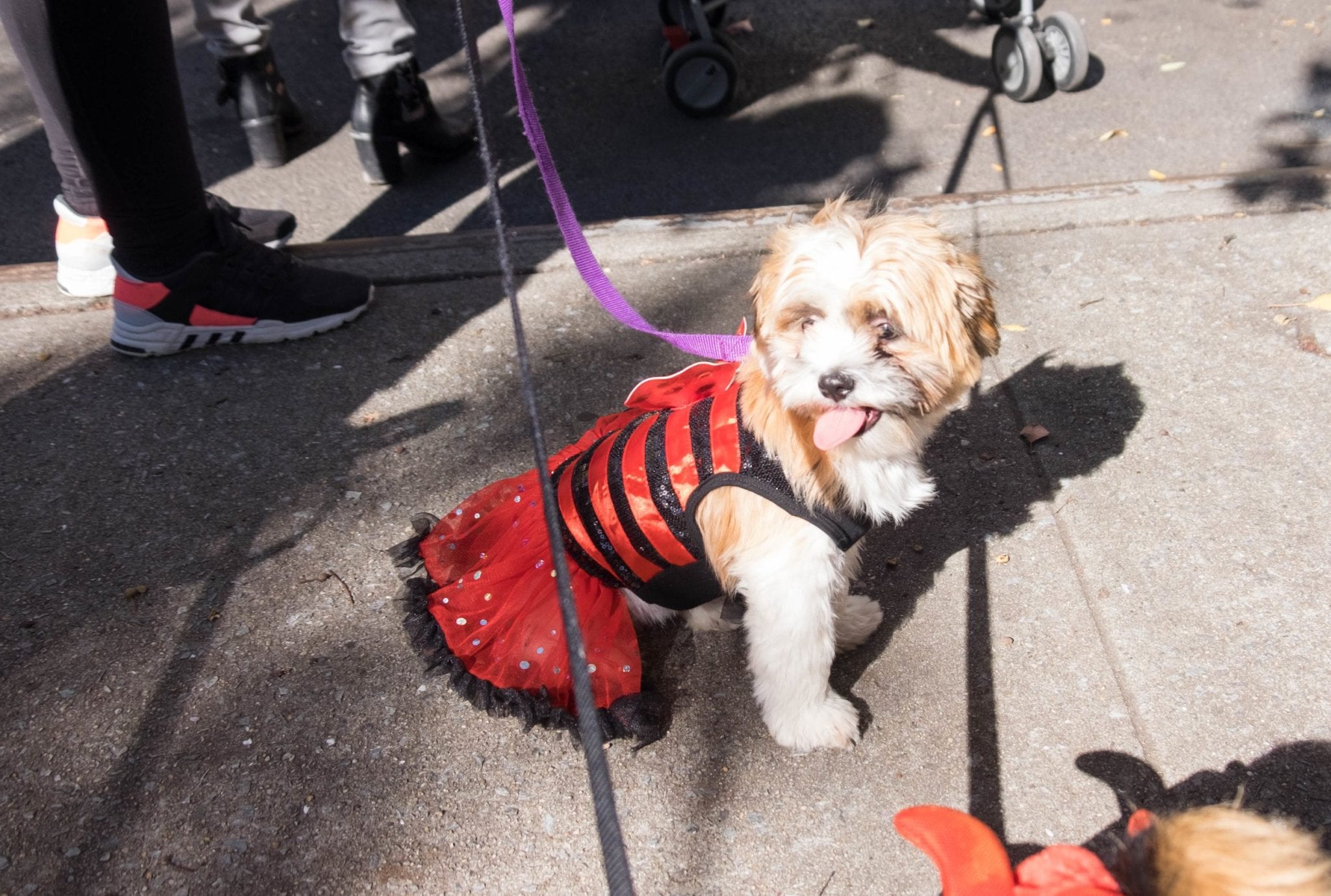 Little Amy the ladybug knew how to rock a tulle skirt!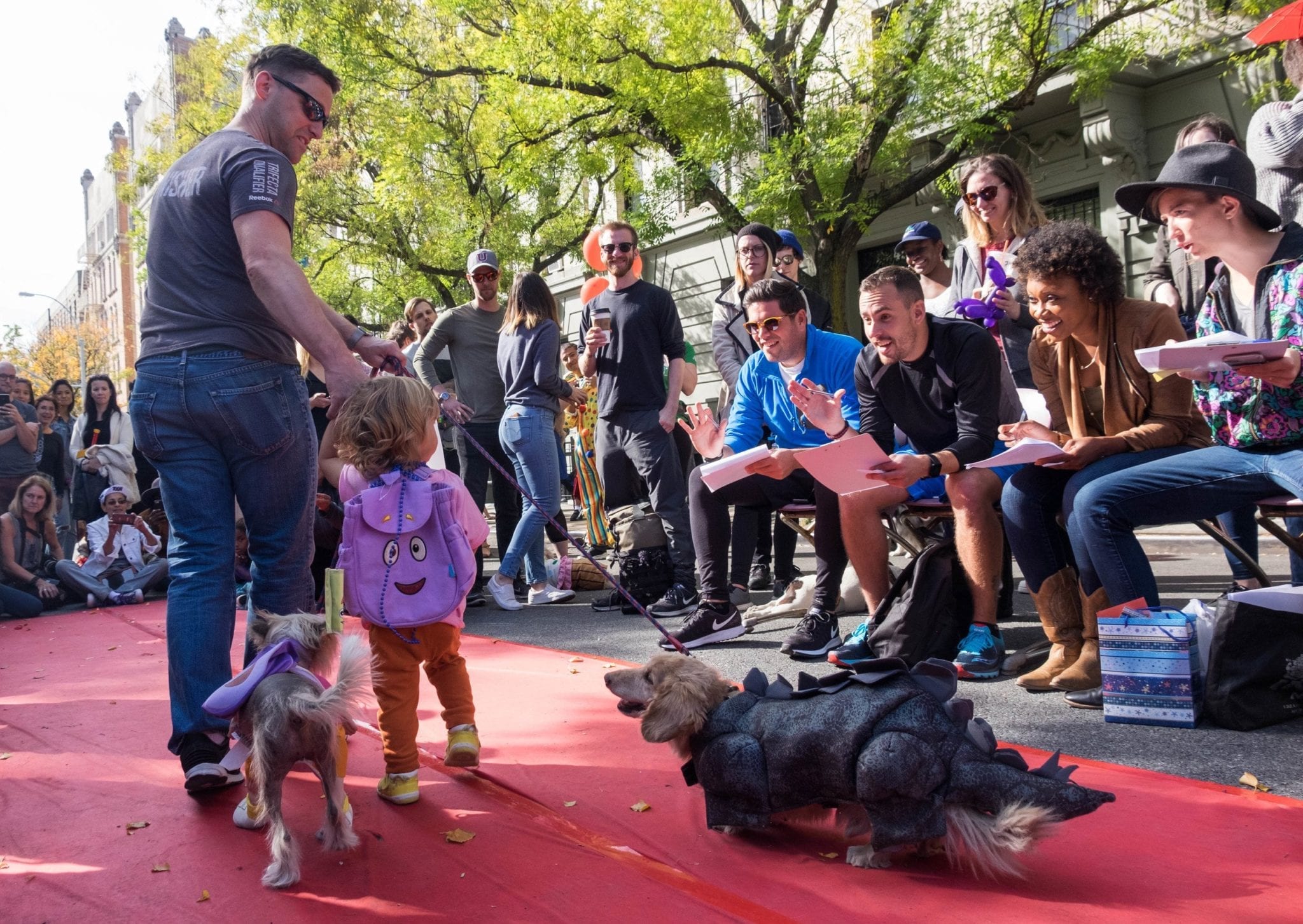 It wasn't hard to win our judges over.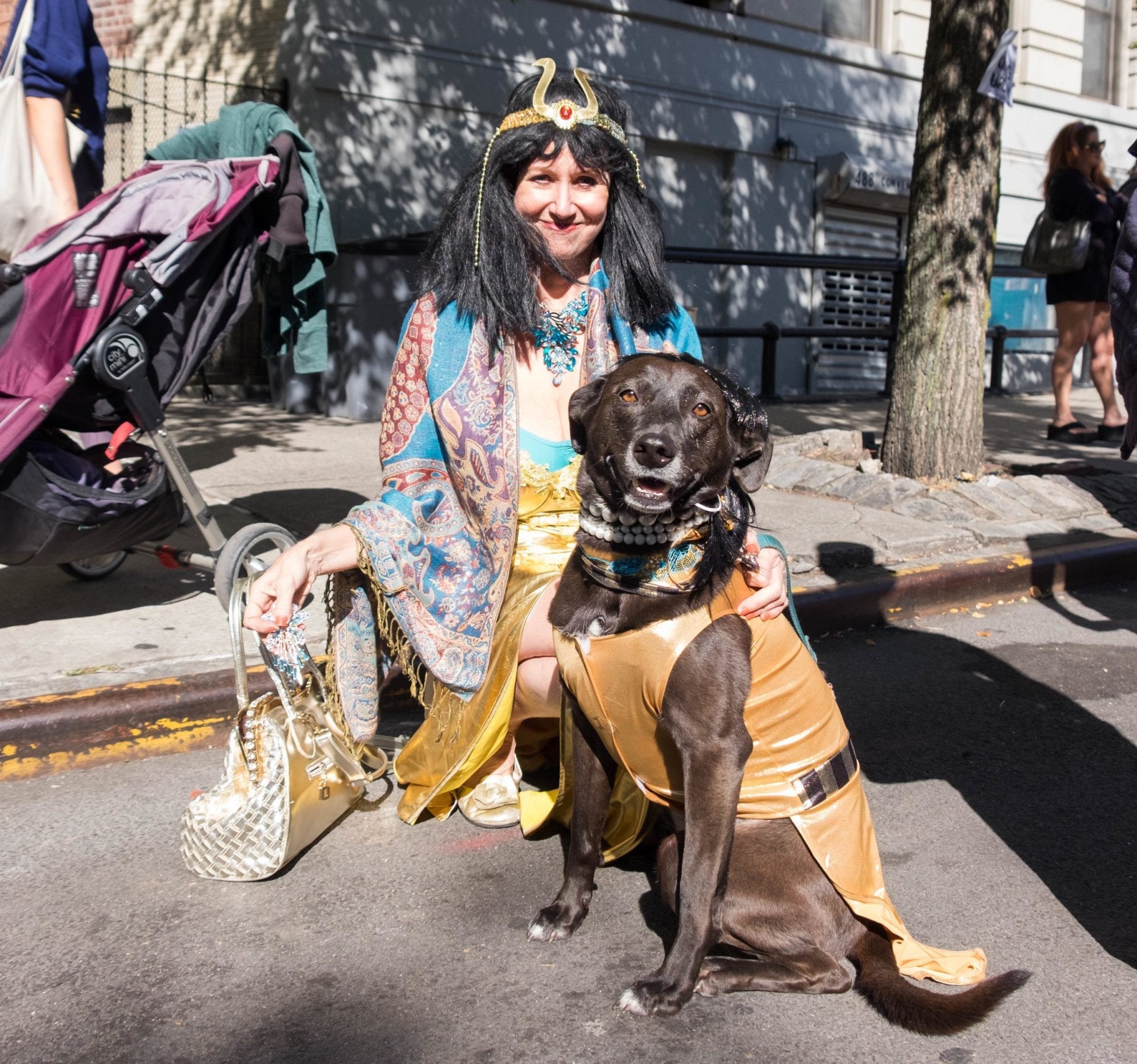 Look at these elegant Egyptian ladies! Boney Maroney and her human Kristin as Cleopatras.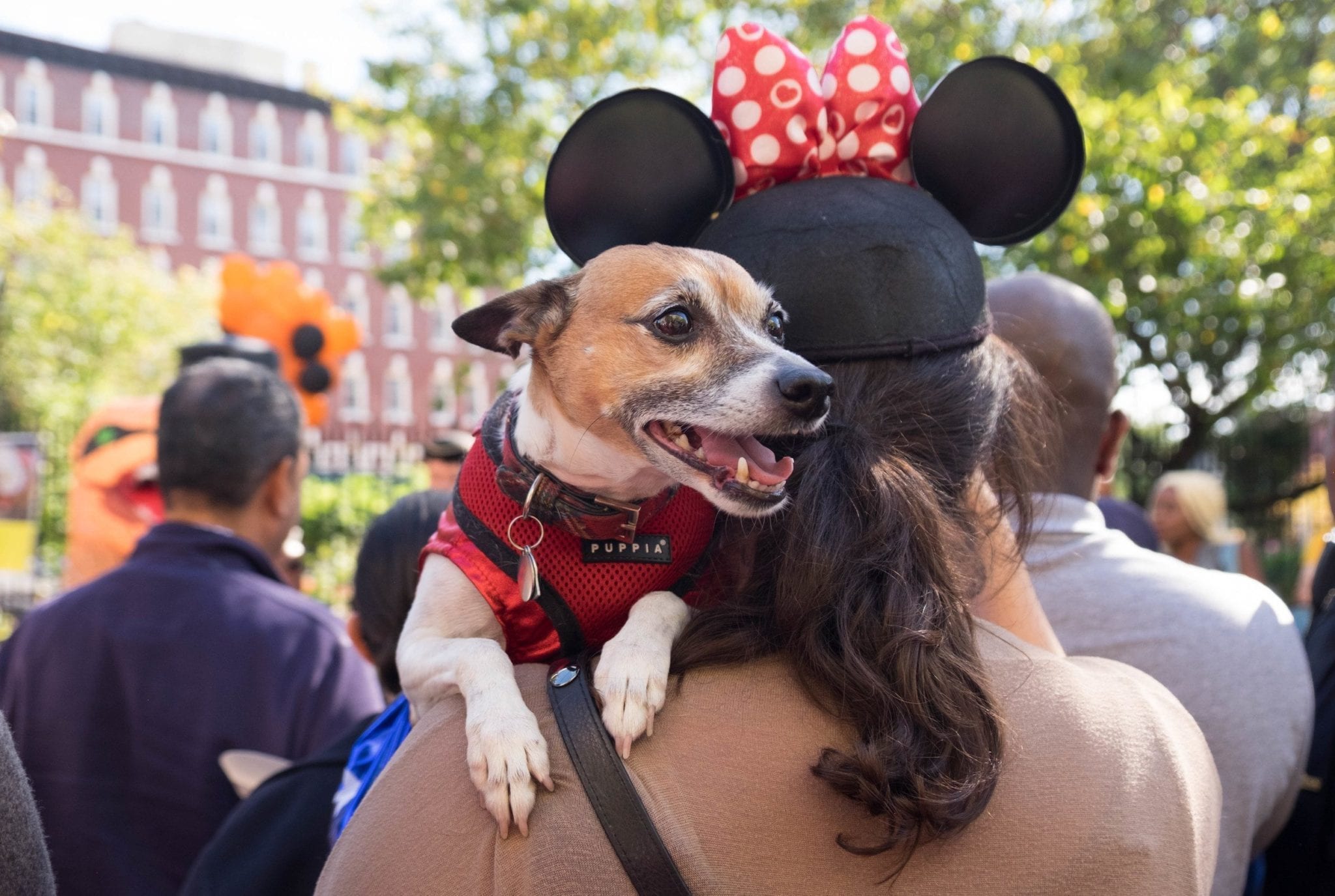 Duck the Wonder Dog enjoyed the view atop her human Amy.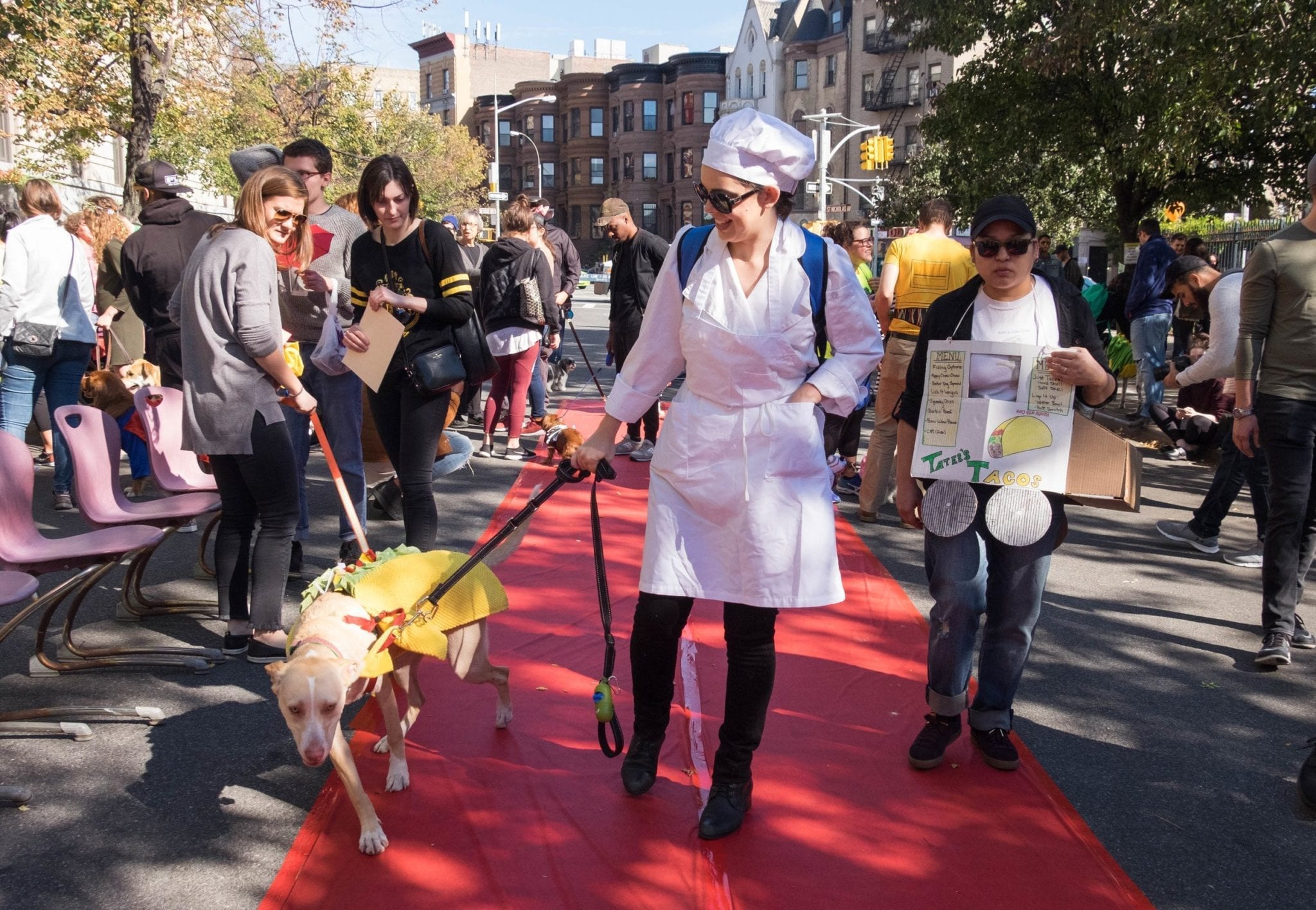 Tater the Taco Dog had his humans Danni and Carinna join him as the best taco stand on St. Nick!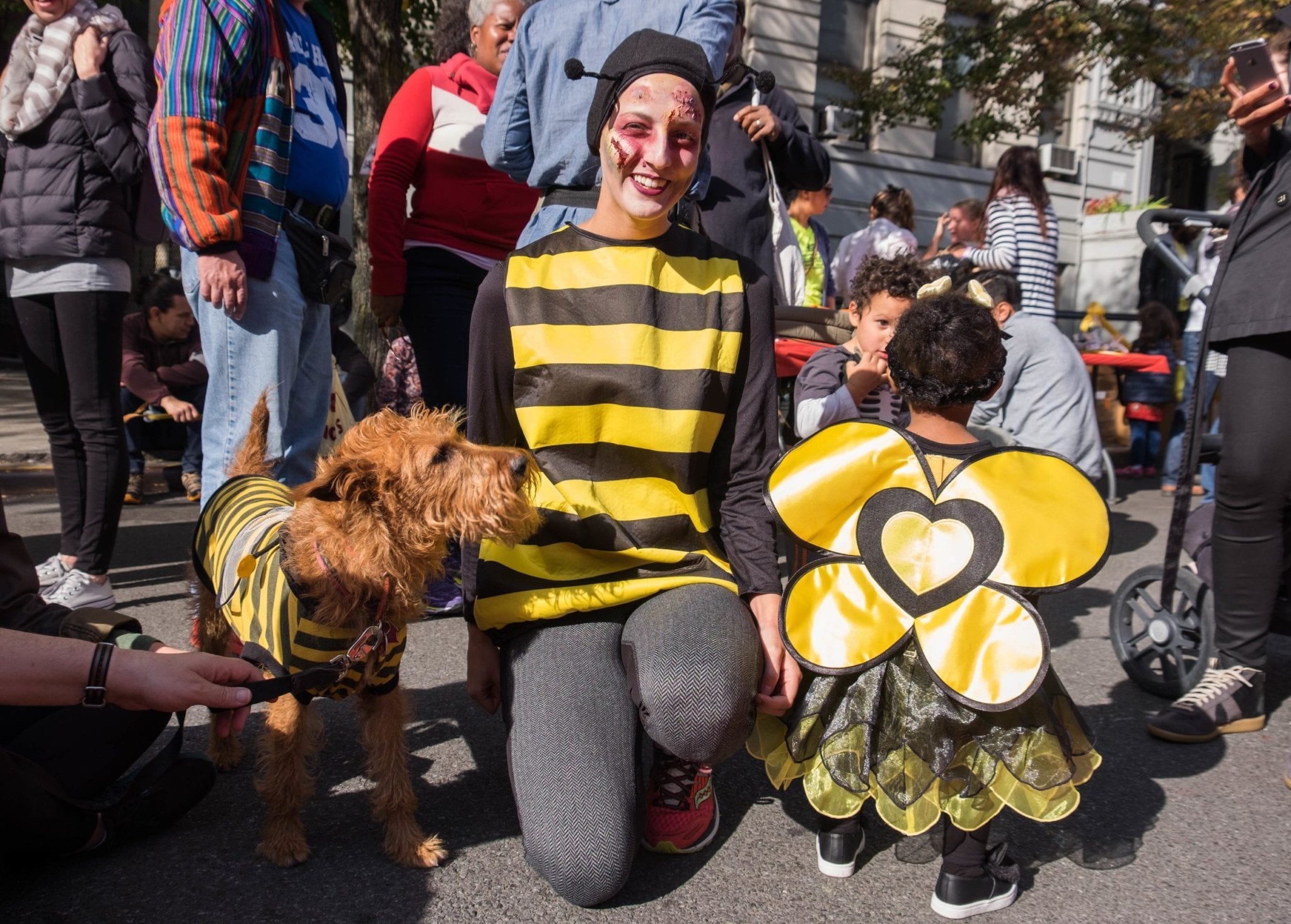 My sister Sarah went as a Zombee (zombie…bee…get it?) so she had to pose with the bee dog and a little bumblebee girl!
And now here are a few of my personal favorite dogs: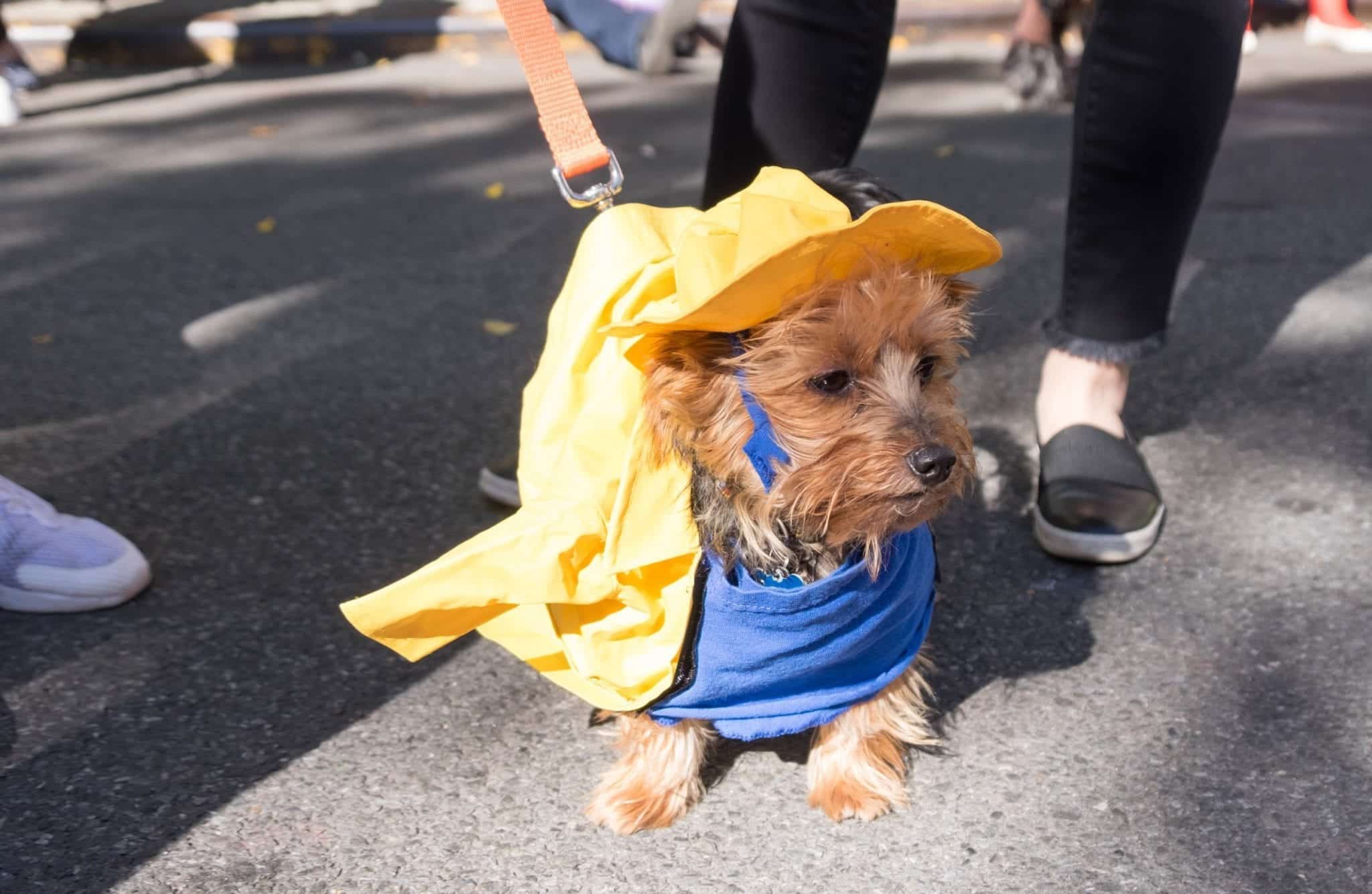 Ross! Such an adorable teeny Yorkie. He went as the Gorton's fisherman. While my neighborhood has a ton of Yorkies, something about Ross just captured my heart.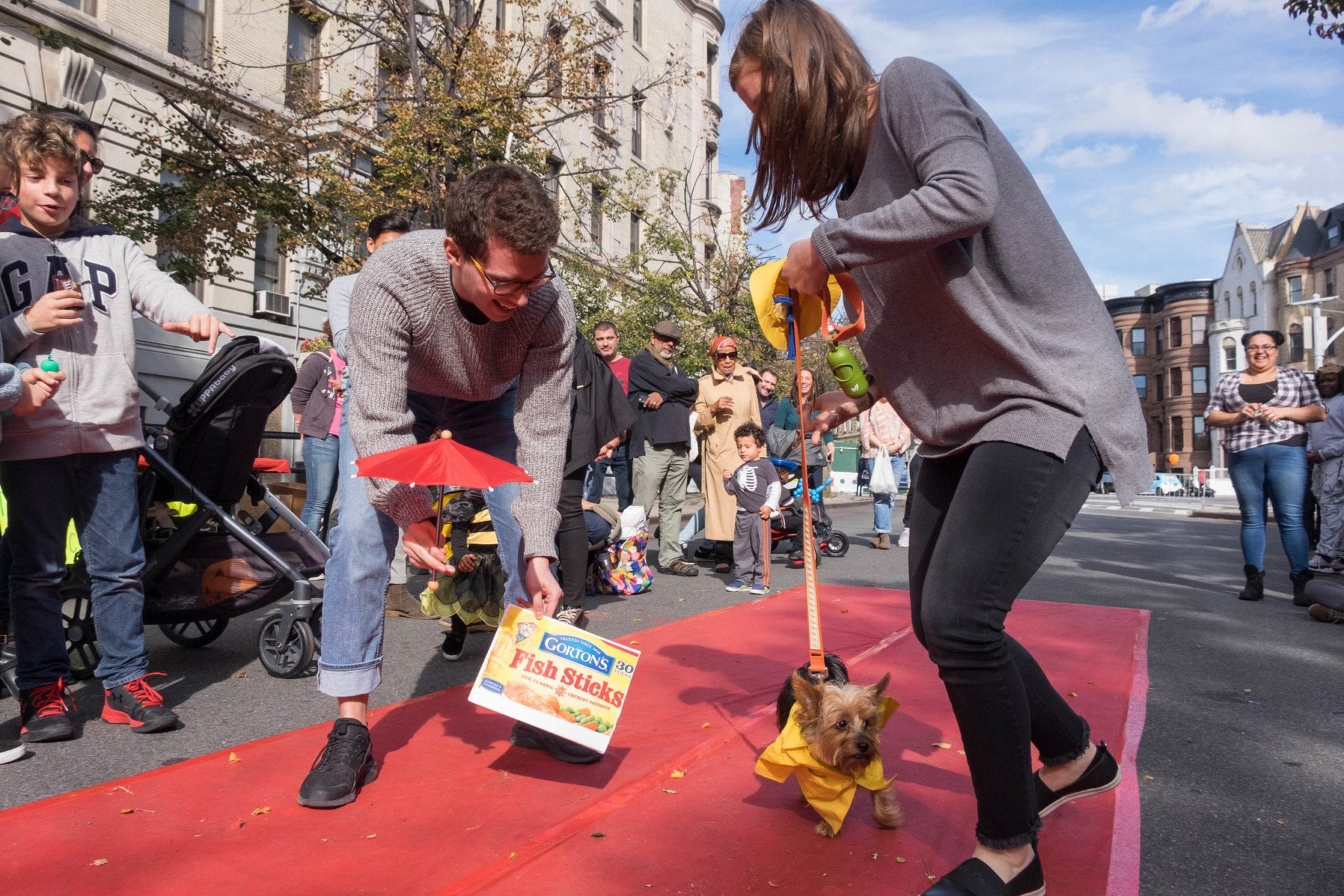 He even came with props!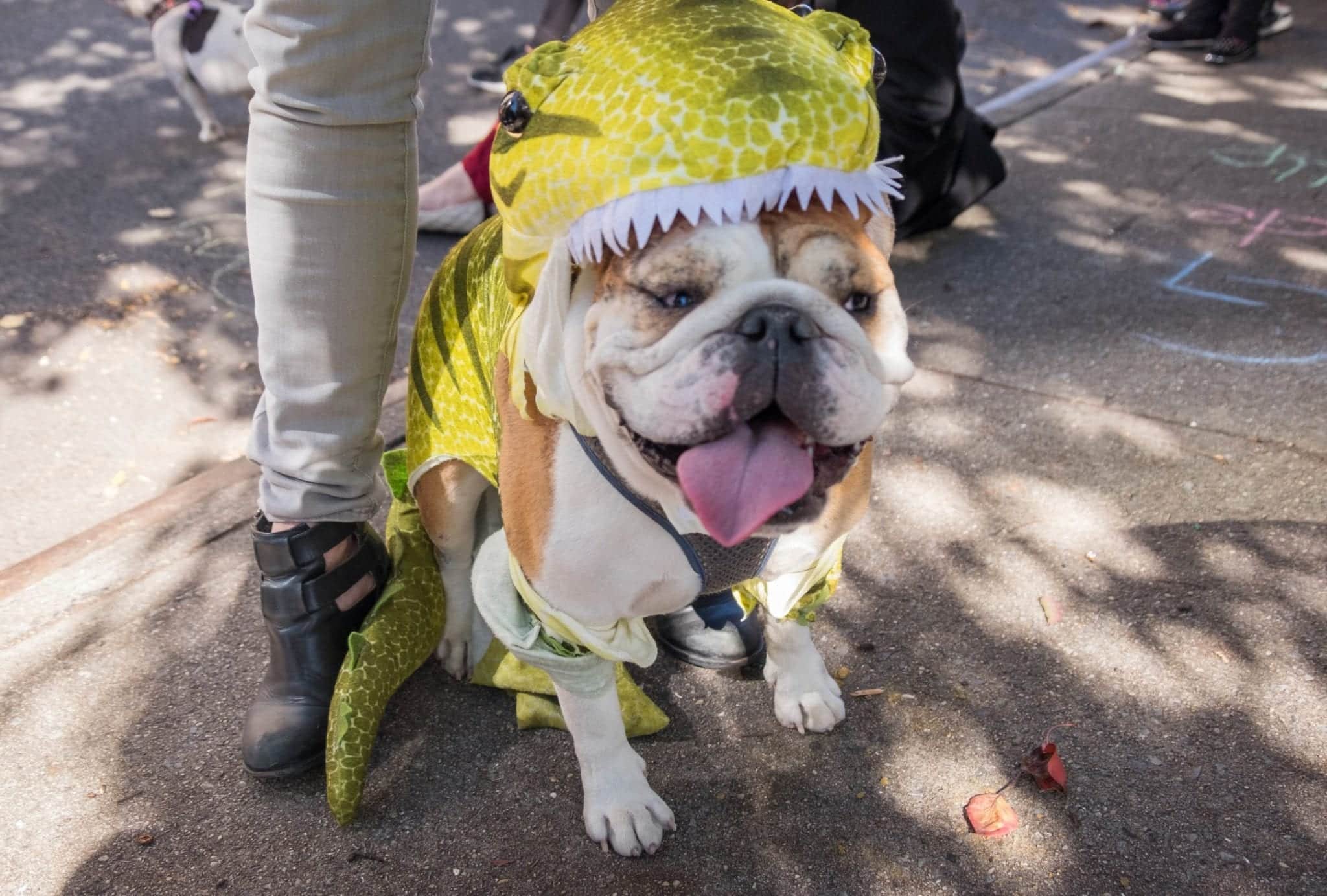 MARGE! Isn't that an awesome bulldog name? AND LOOK HOW HAPPY SHE IS. Even as she's being eaten by a dinosaur.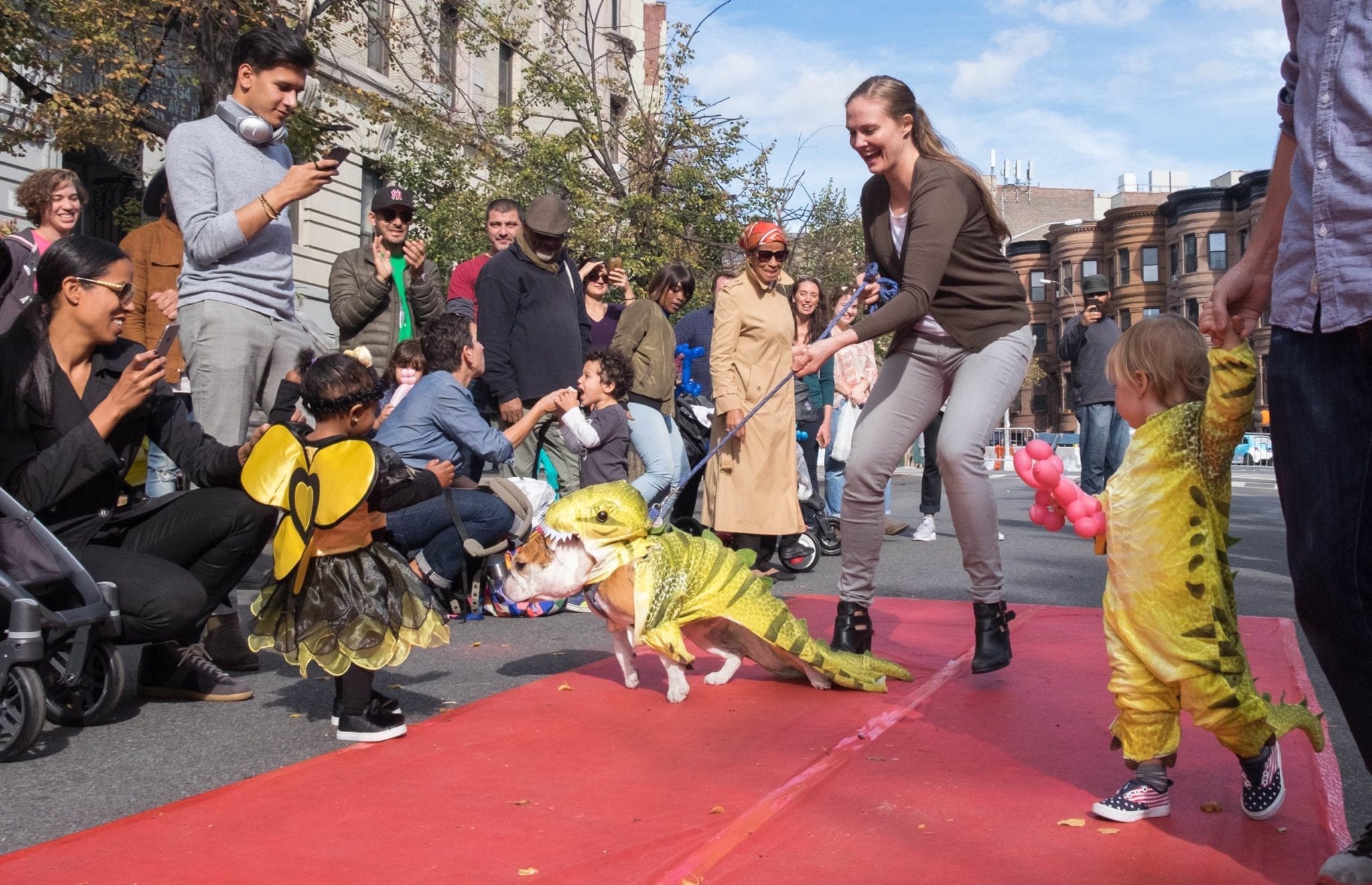 Not only that — Marge dressed in matching costumes with her little brother Anson!
I hope they're always two peas in a pod.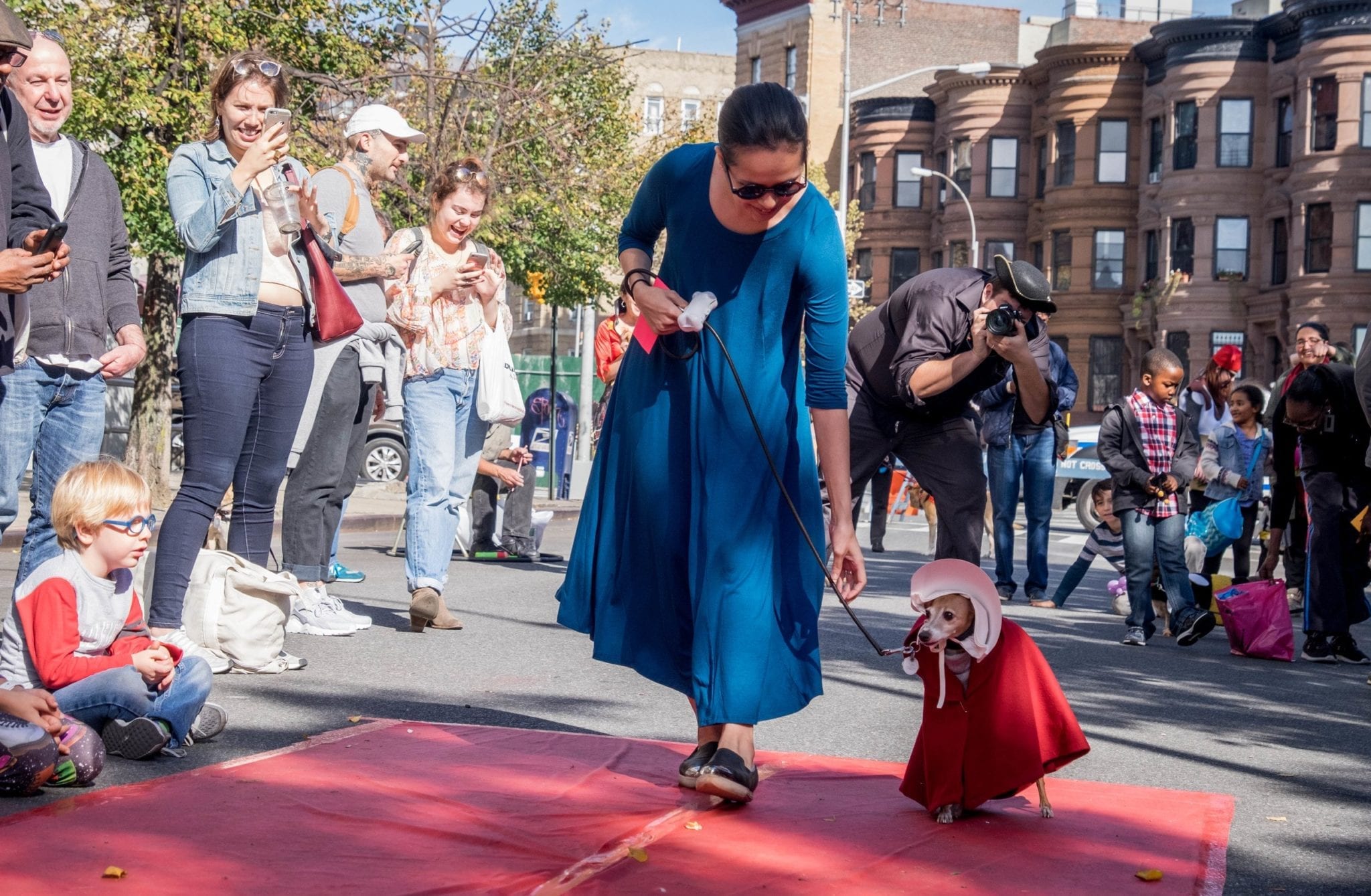 But my favorite costume of all was Rex! "Oh, is she Little Red Riding Hood?" I asked her human. "No, she's a handmaid," she told me, showing me the white bonnet. "THAT IS AMAZING!" I exclaimed.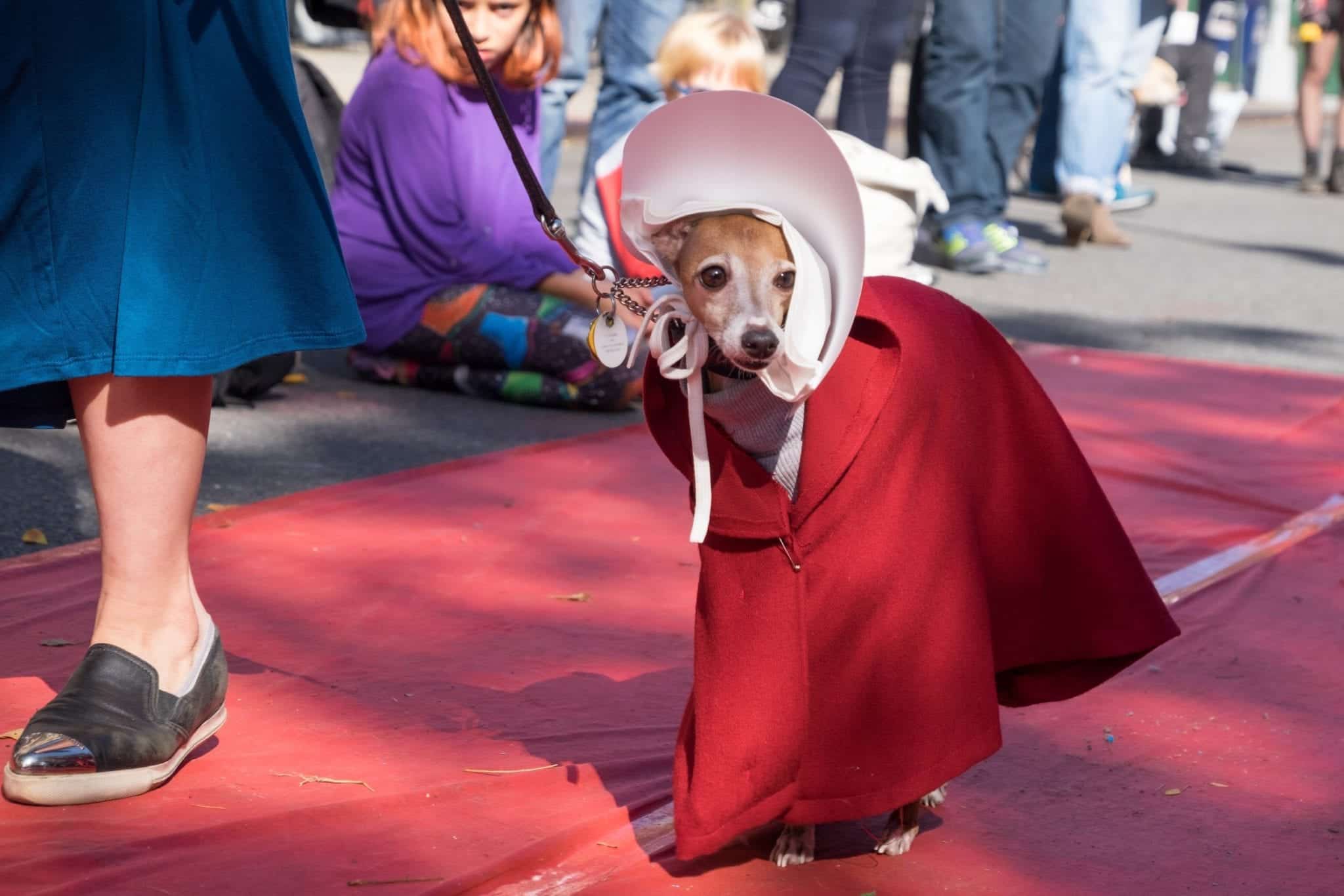 "Blessed be the fruit."
And you won't believe who showed up — our congressman! Rep. Adriano Espaillat's election was one of the joys in an otherwise bleak day last year. Not only is he the first Dominican-American member of Congress, he's also the first member of Congress who was once an undocumented immigrant. Since his term began, he's introduced legislation to ban federal funding for Confederate monuments.
He's from our neighborhood and loves our neighborhood — so of course he came out!
Here are the Halloween dog costume contest winners: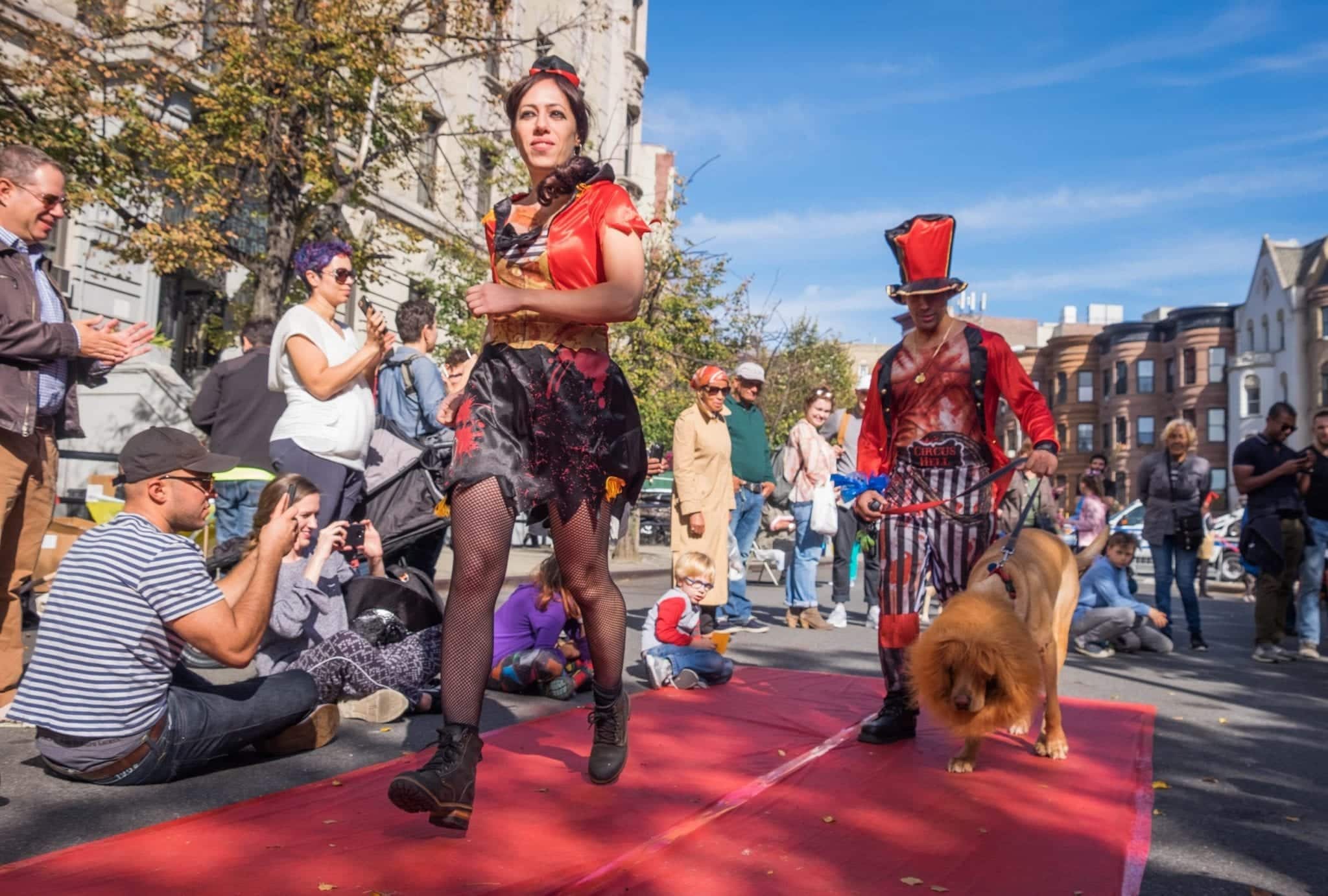 In third place, this lion dog and her fearless tamers!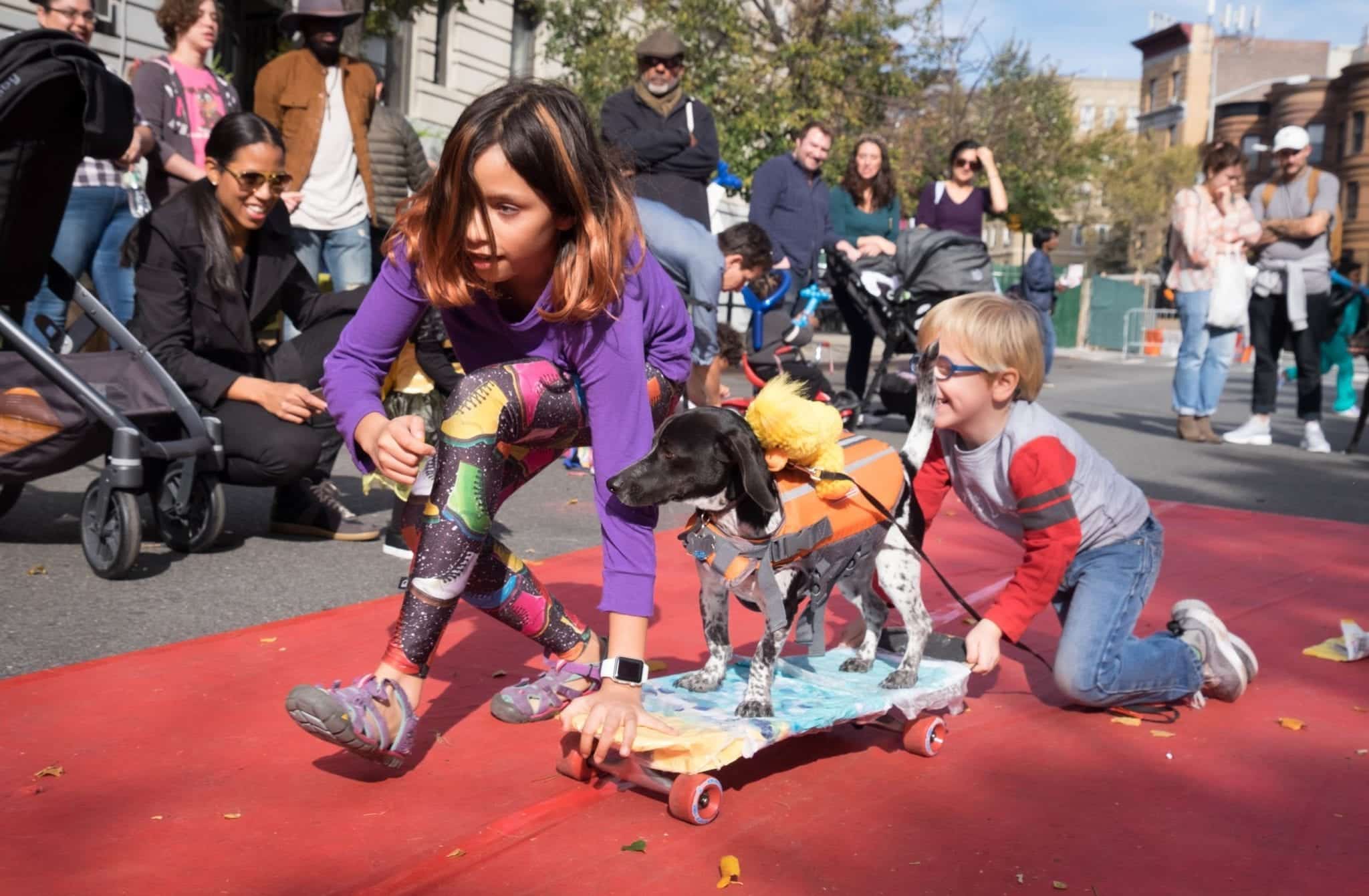 In second place was the most picture-perfect real-life Snoopy I've ever seen!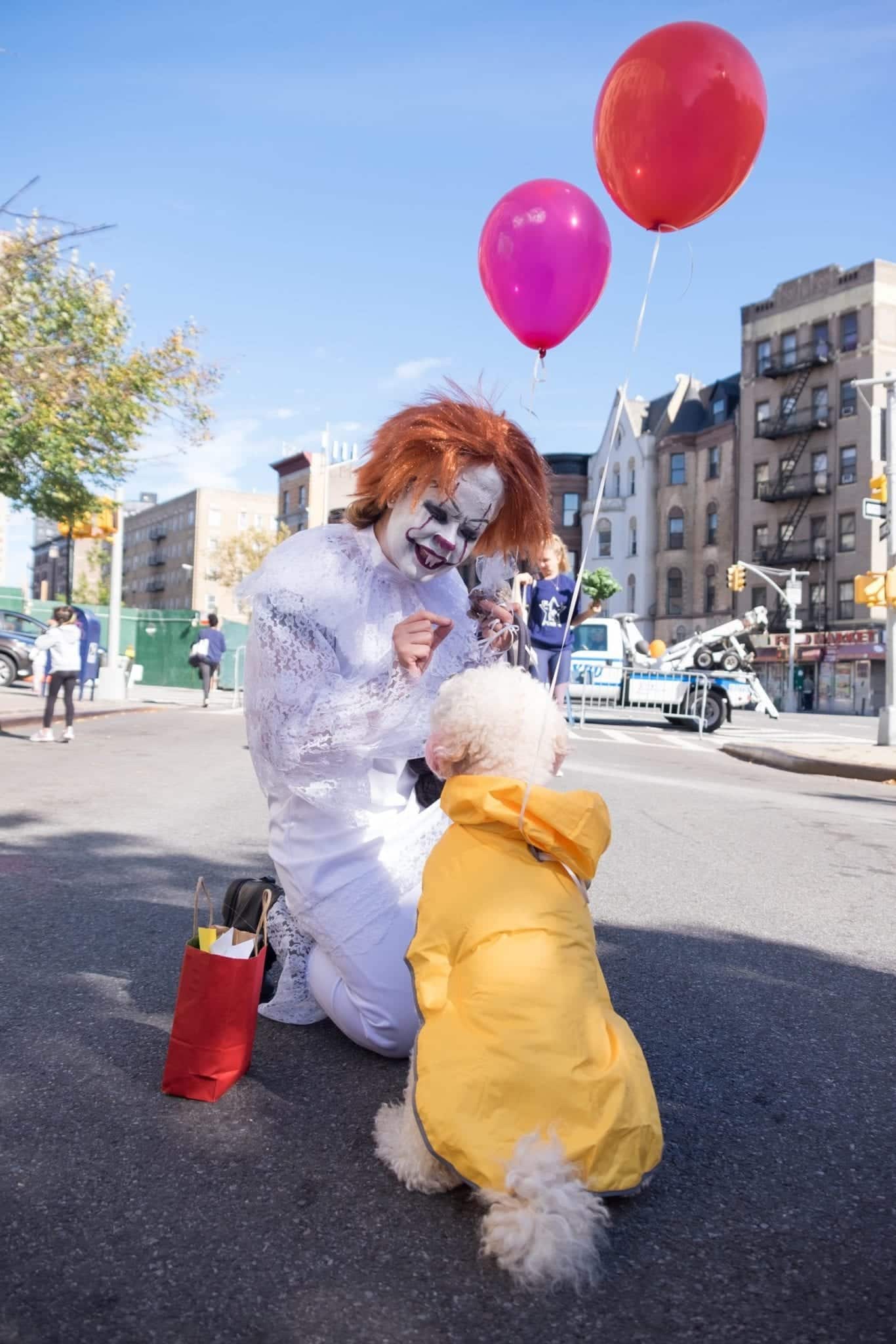 And in first place — Zoe the dog went as Georgie from It and her human Leny went as Pennywise! Super creepy and just perfect.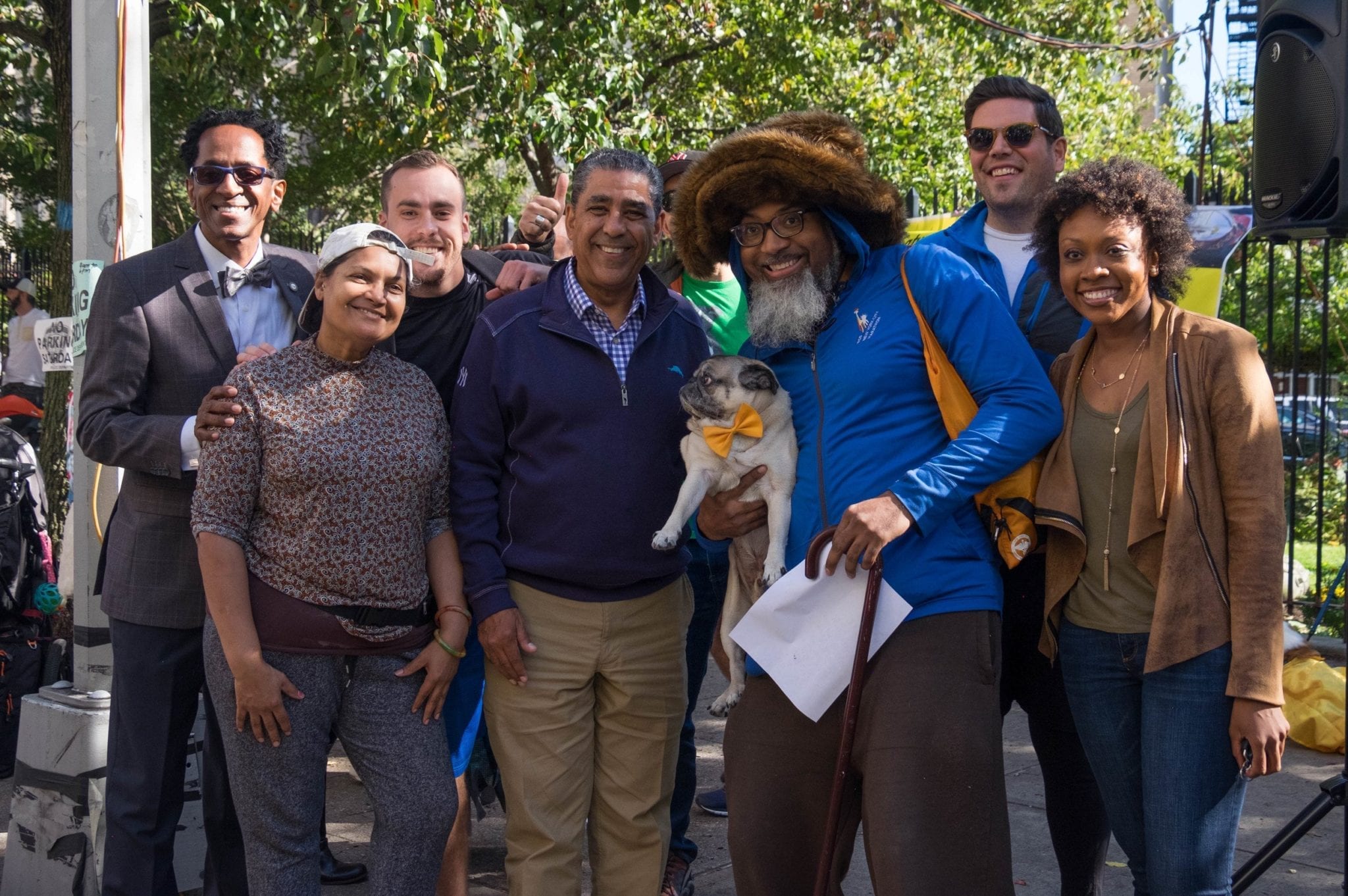 This was such a fun event. I was glad to help out my community (the proceeds from the event benefited community organizations) and I loved getting to know more of my neighbors.
I love my neighborhood so much. And while I wrote about it shortly after moving here, I haven't written much about it since. Why? I like to keep some things in my life private. And just like my love life and my finances, my day-to-day life in my cozy little neighborhood falls into that category as well.
Just know that I am so happy here. I feel like I massively lucked out ending up in a neighborhood that I love so much.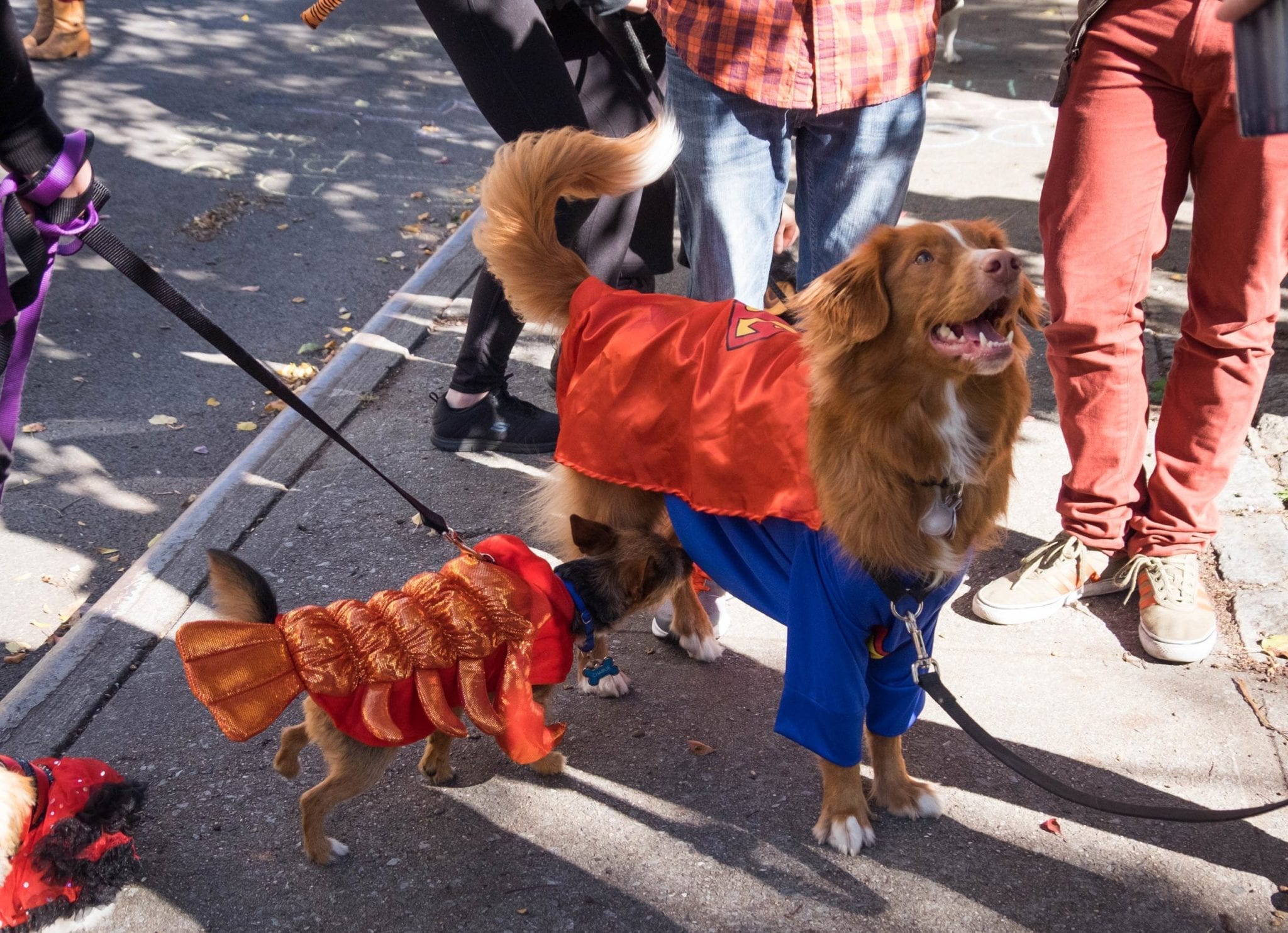 So, after all that gushing, am I going to get a dog of my own? Maybe. In the future. I'm not in that place right now. Even though I've massively reduced my travel schedule, I'm still traveling far too often for it to be fair to a dog. Once I get to a place where I'm home nearly all the time, that would be when to start thinking about a pet. The fluffier, the better.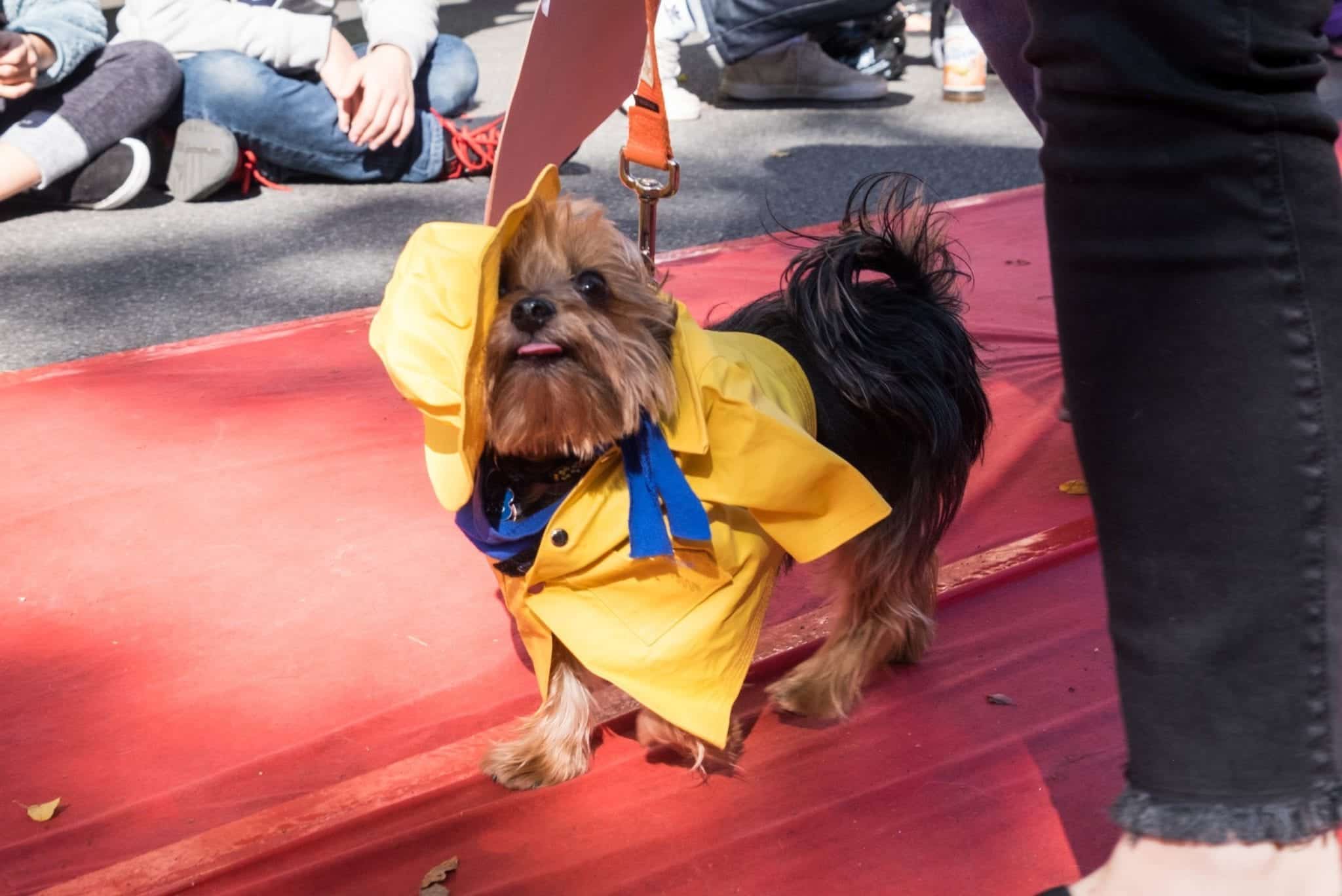 One more shot of Ross before we go. HI ROSS!
---
---
Which Halloween dog is your favorite? Share away!
Get email updates from Kate
Never miss a post. Unsubscribe anytime!