Adventurous Kate contains affiliate links. If you make a purchase through these links, I will earn a commission at no extra cost to you. Thanks!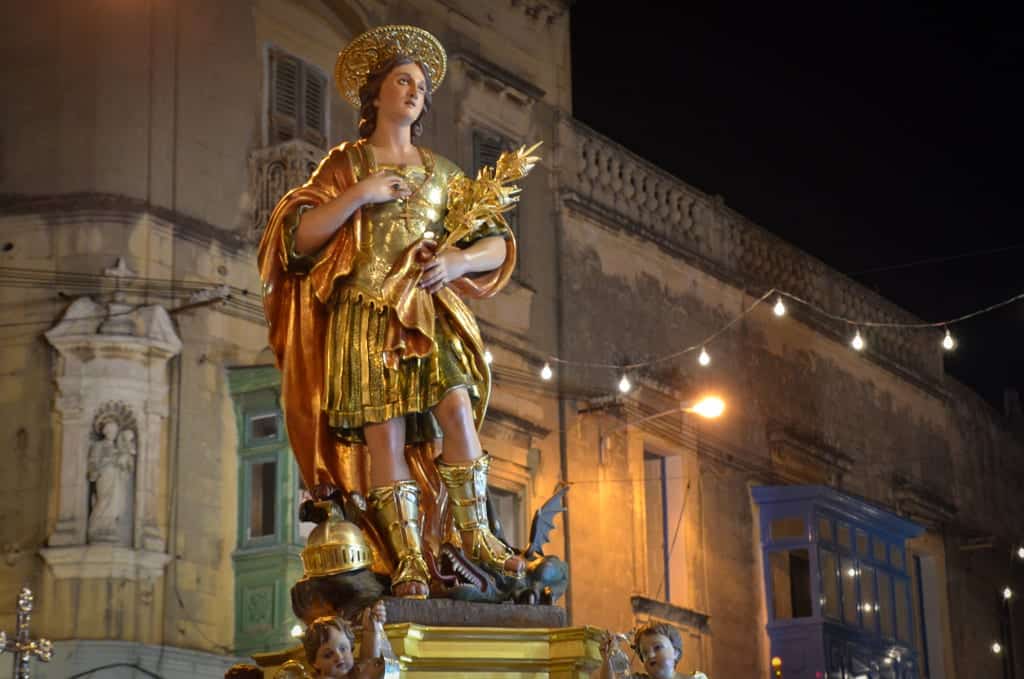 While the world revels in excitement over the birth of Prince George, I thought I'd share photos of another George: St. George, venerated dragon-slayer and one of the patron saints of Qormi, Malta.
Each summer, Malta explodes with festas — celebrations of the patron saints of each town. Each town has its own festa, or sometimes multiple festas if they have multiple patron saints. People celebrate with processions, music, and confetti, and fireworks cover the island for the better part of the summer.
Some days I fell asleep to midnight fireworks and was woken up by another round at 8:00 the next morning!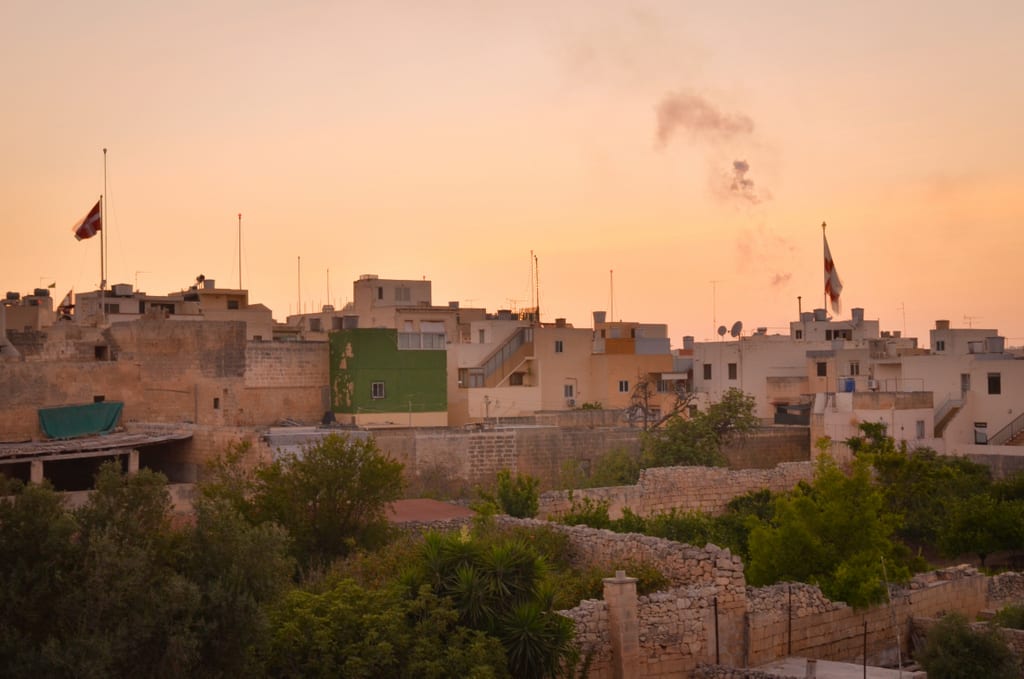 And yet these festas are so different from the saints' feasts that I've been to in Italy and Boston's North End. Nothing even comes close to Malta.
My friends Alex and Marika invited me to the town of Qormi (OR-mi) to experience the festa of St. George. I soon learned that I was massively underdressed — festas are the prime time of year to see and be seen. The Maltese put on their best outfits and get their hair done.
I spent the afternoon taking picture after picture of the dolled-up locals walking down to the square — but got quickly instructed by Alex to wait until it got dark and the real photogenic moments presented themselves.
They weren't lying. It got photogenic pretty fast.
Qormi was lit up along the saint's route, covered with bright lights, angel statues, and red and gold banners. And the church?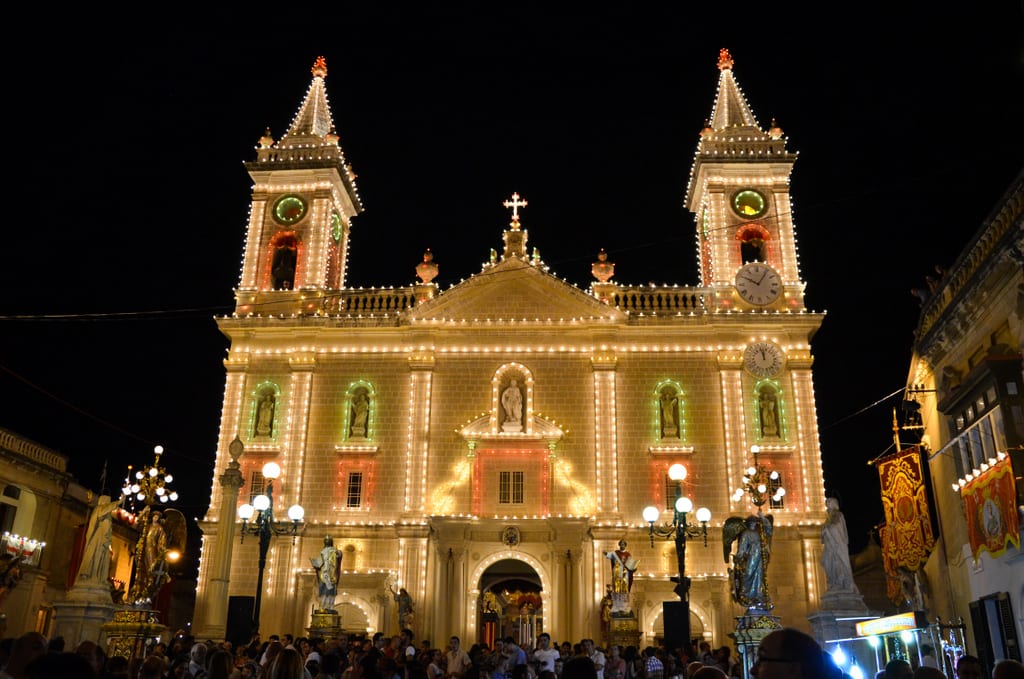 Every edge of the church was covered in lights.
Windows in Qormi were filled with icons of St. George entangling with the dragon.
Soon we found the procession. A group of men dressed in white carried a heavy wooden statue of St. George, carrying it several steps before pausing to rest.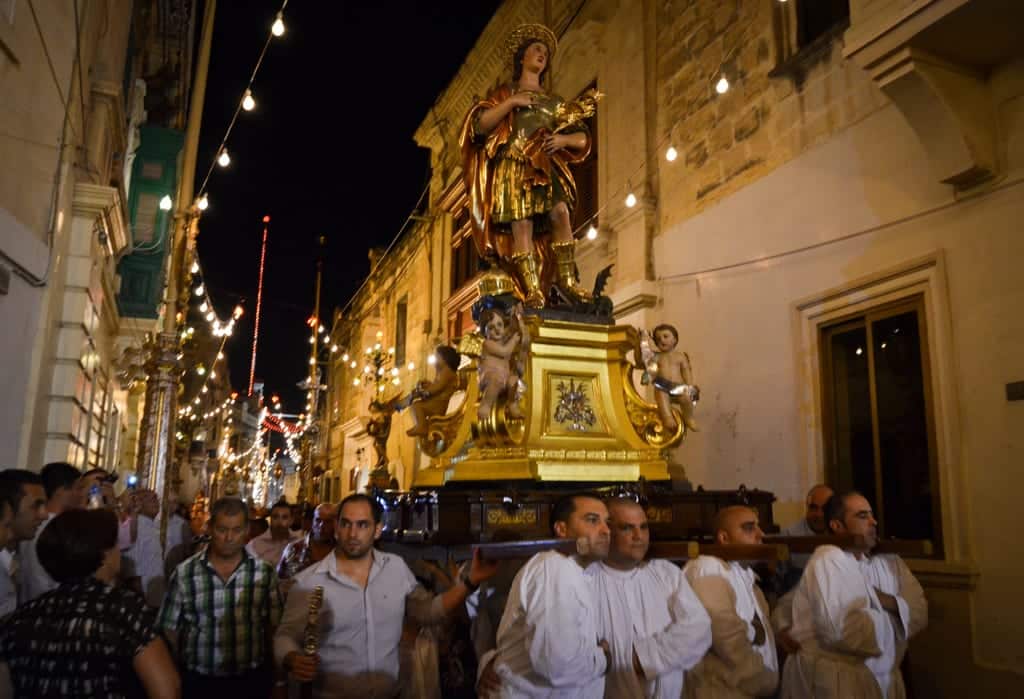 During the whole time, onlookers threw confetti from the tops of the roofs.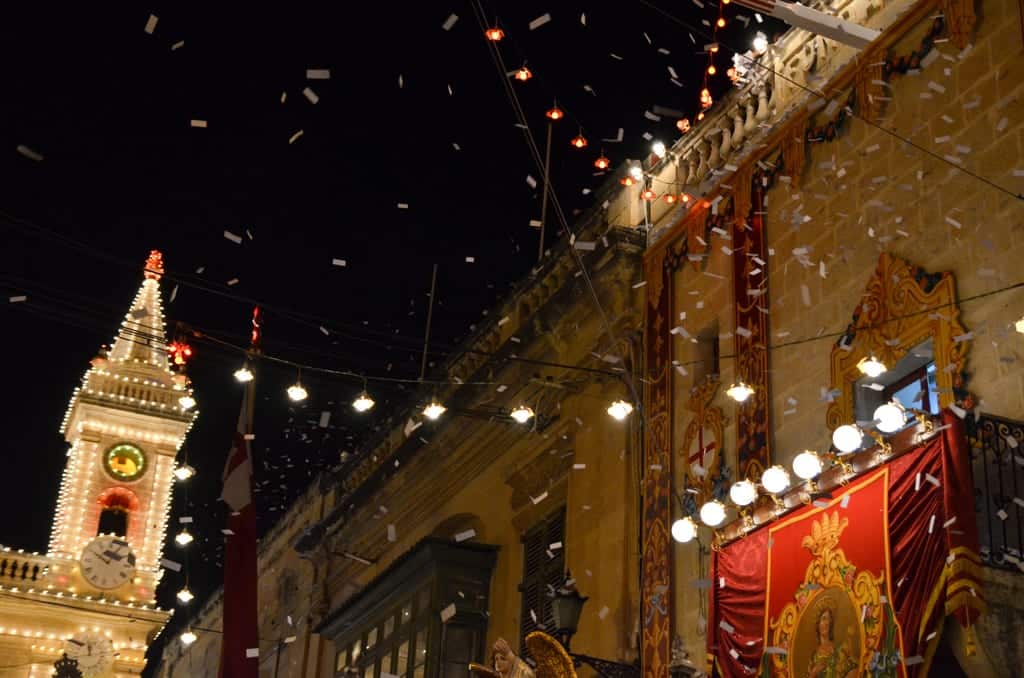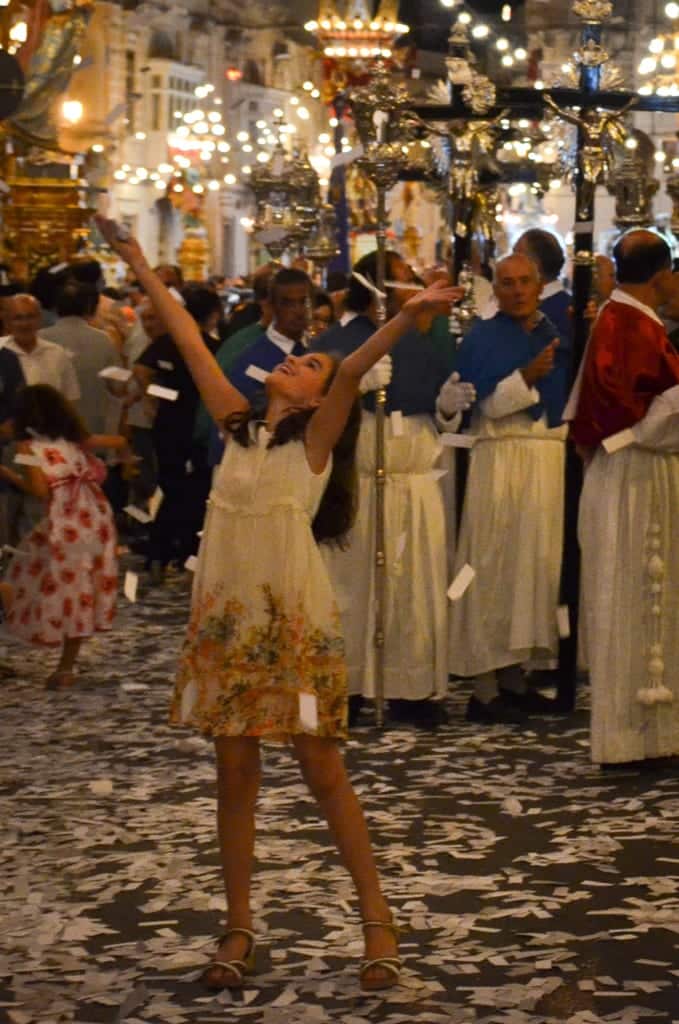 We soon headed into the church to see St. George arrive. Remember what I said about Maltese churches? Check this one out.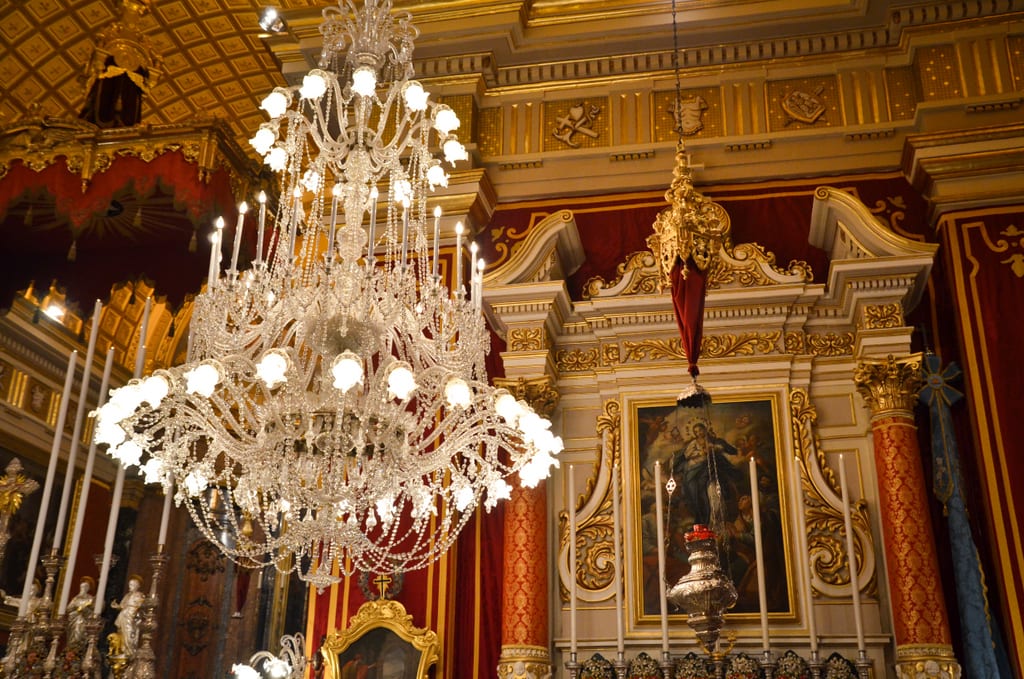 That is one of the two official churches of a town with a population of less than 20,000. No expense was spared. The Maltese consider it both an honor and a duty to donate money to the local church, and as a result, they have incredibly ornate interiors dripping in gold.
In fact, a Maltese lady won the lottery a few decades ago and donated a portion of her winnings toward buying a gold halo for St. George. Does that sound crazy? Not to the Maltese. This would be expected.
Soon, St. George was brought into the church to great fanfare. People clapped, cheered and sang.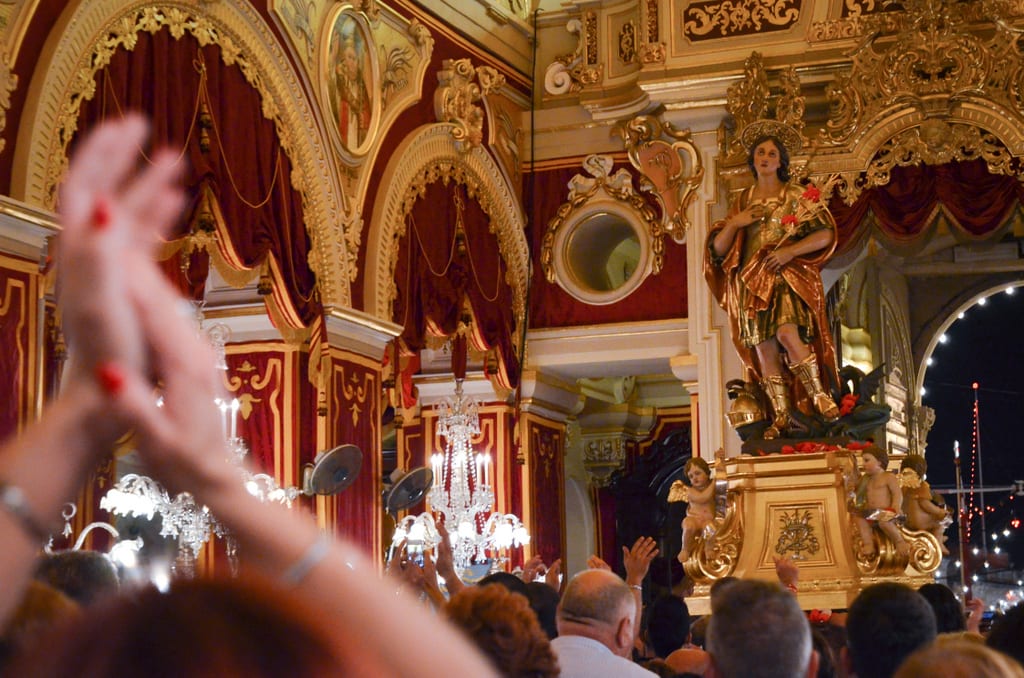 He was nestled into his little alcove, where he will remain for the rest of the season.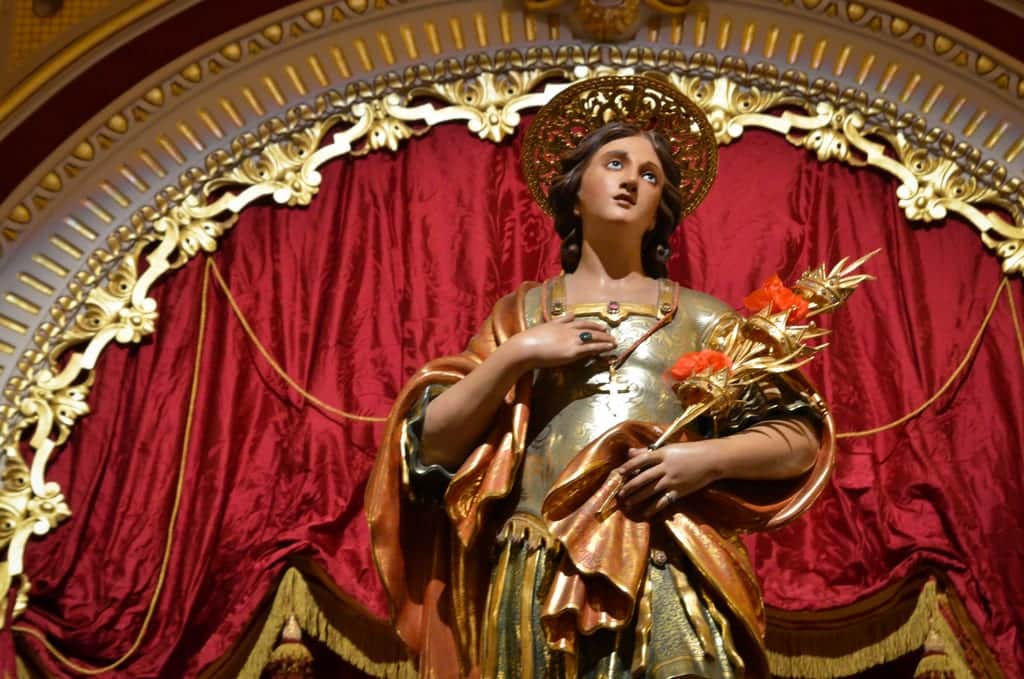 And with that, the evening came to an end. The music shut down, the street vendors closed, and the only confetti remaining was that which covered the streets. It was an evening I'll never forget.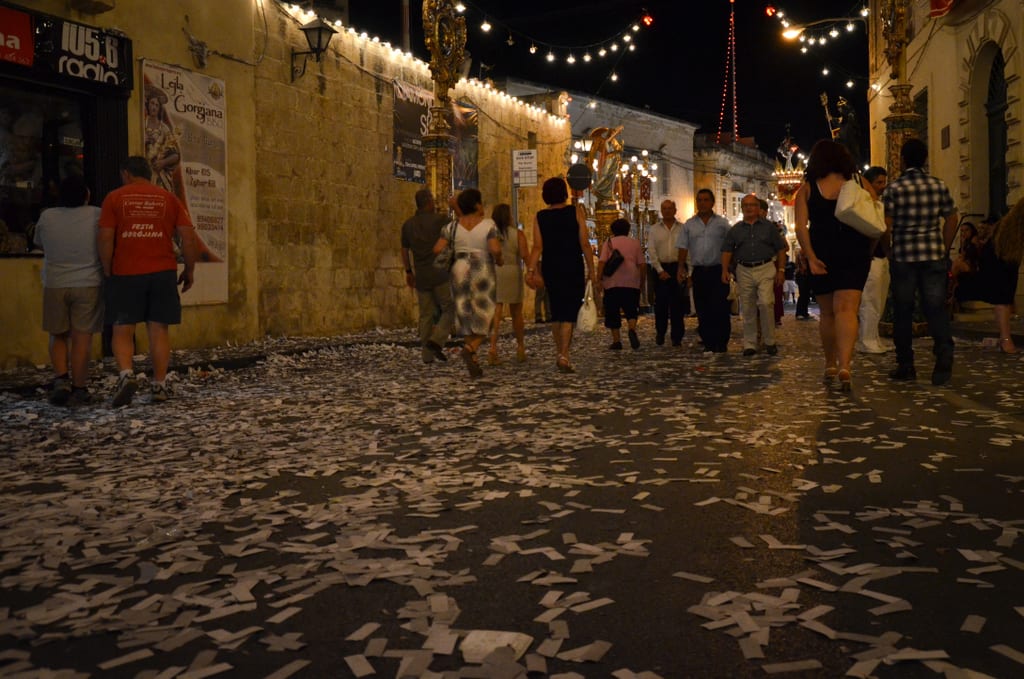 If any festas are taking place during your time in Malta — and especially festas taking place in small towns — I highly, highly recommend you go experience them for yourself.
A few days later, I went to the Festa of the Sacred Heart in Sliema, a big city that is one of the most popular tourist areas, and while it was lovely, it was a completely different experience. It didn't feel old-fashioned or intimate — or special. In Qormi, I felt like I was part of the community and sharing a secret; in Sliema, I was just another gawking tourist.
Do try to experience a Maltese festa. They really are like nothing else in the world.
Essential Info: The Festa of St. George in Qormi takes place on the last Sunday in June. The Festa of St. Sebastian, Qormi's other patron saint, takes place on the third Sunday in July.

For a full calendar of Malta's festas, check out this page.

I stayed with friends in Qormi. You can find the best prices on hotels in the area here.

I used World Nomads travel insurance during my trip to Malta. I always recommend buying it before any trip – it will protect you financially in case anything goes wrong.
Have you ever been to a celebration like this?
Get email updates from Kate
Never miss a post. Unsubscribe anytime!