Adventurous Kate contains affiliate links. If you make a purchase through these links, I will earn a commission at no extra cost to you. Thanks!
When I was learning about Chiang Mai, I kept hearing the same themes:
"It's so nice and relaxing here."
"It's much calmer than Bangkok."
"It's a great place for a family."
So a nice city, but no nightlife destination by any stretch, I assumed.
Was I ever wrong!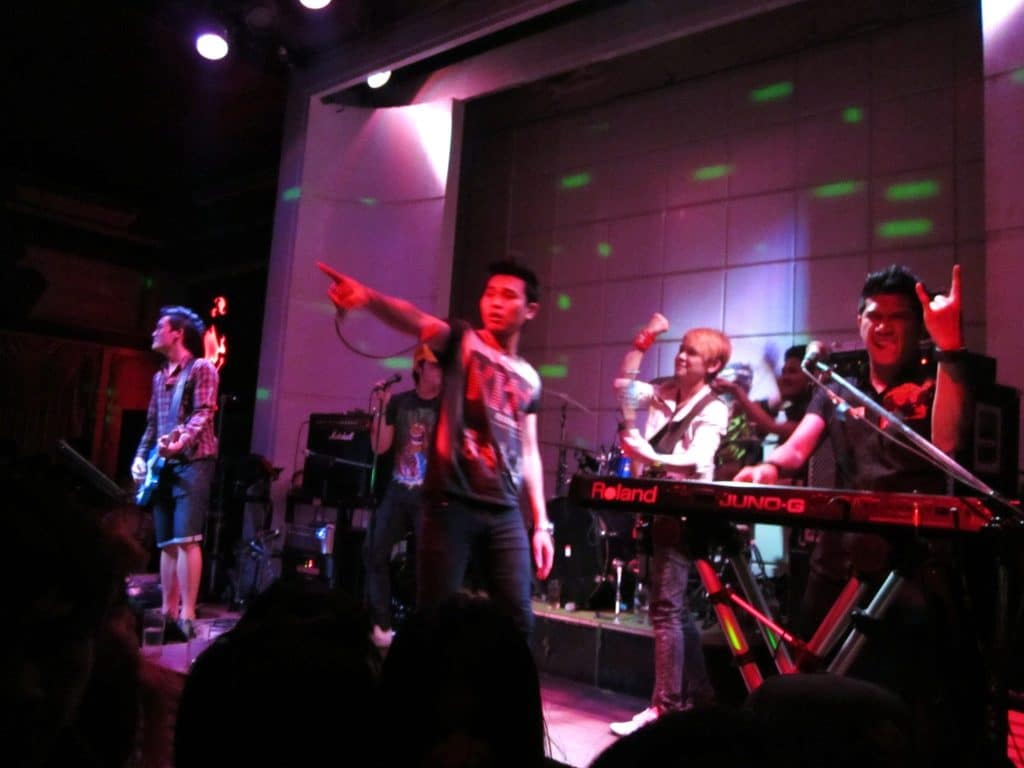 On my first night out in Chiang Mai, I met up with a friend I made on the bus from Bangkok and we found ourselves drinking watery mango mojitos in a farang-filled bar in the old city.  Not very exciting.
So we changed course and headed to an all-Thai club, making friends with a magician and his friends, then dancing in an after-hours club and ending with a 4:30 AM meal in what I assume was a combination restaurant and gas station.
A few days later, Unbrave Girl and I were sitting down to our sworn final drink of the night when we were given red roses and a bottle of whiskey by three Thai guys, then taken to the VIP section of a club for dancing.
Seriously, they know how to party in Chiang Mai!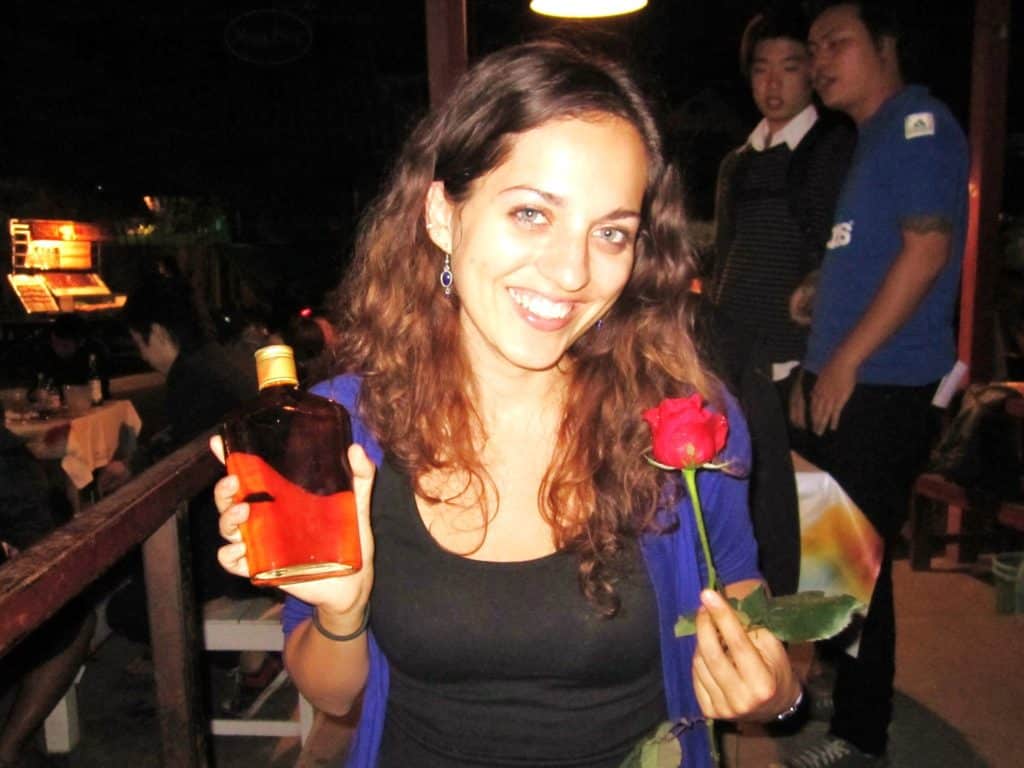 So, what's the secret about Chiang Mai nightlife?  Nimmanhaeman.
Nimmanhaeman is a neighborhood northwest of the old city introduced to me by Unbrave Girl.  This is a bit of a trendy neighborhood filled with tons of great restaurants, bars and cafes.  And the nightlife is excellent.  I can see why so many expats decide to live there!
If you visit Chiang Mai, know that nightlife in the old city isn't very good for the most part.  Most of the time, the bars don't have much of a vibe, catering solely toward tourists.  The area immediately east of the old city is worse, filled with bars for young Thai women and the older white men who love them.
But Nimmanhaeman?  Just awesome.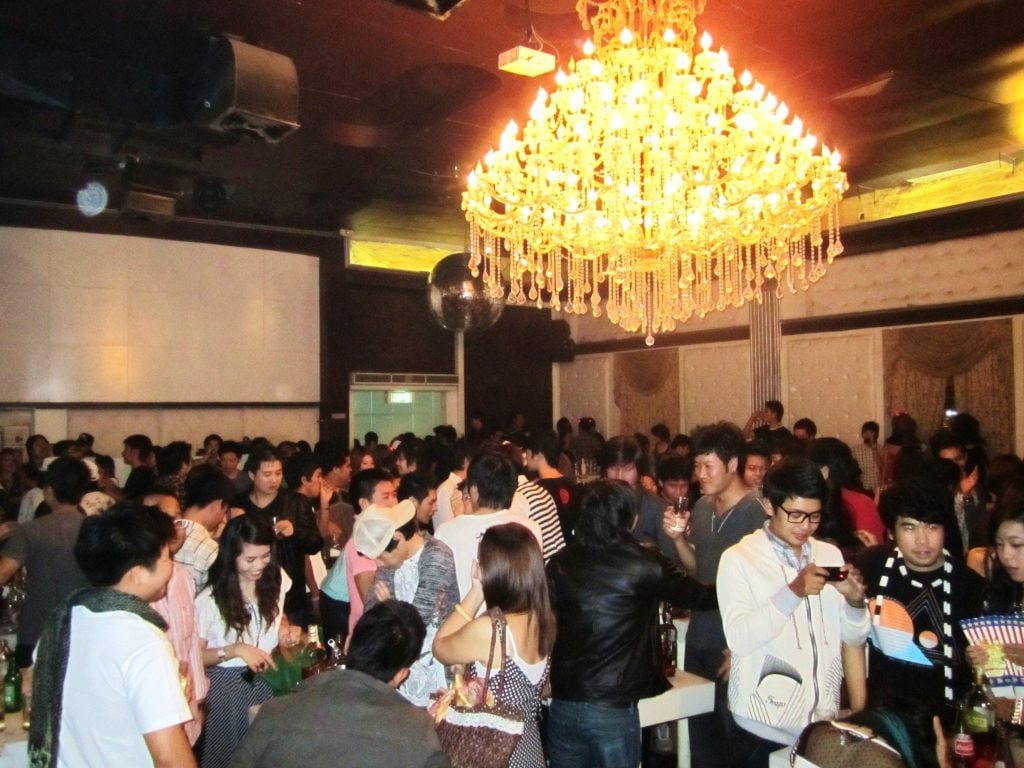 Here's what I noticed about Chiang Mai nightlife:
Live music rules. Live music is the attraction at many venues, and there are often several different bands in one night.  The bands are frequently quite large with six or more musicians, including horns, and they are always immaculately dressed.
The dominant music?  Pure cheesy pop. As it does in many other Asian countries, cheese rules in Thailand.
In some venues, when the bar closes, you have to stand for the king's anthem.  Now THAT'S what I'd do if I ruled a nation!
When "Empire State of Mind" comes on, the lone farang becomes the most popular person in the room.
Thanks to Thailand's street food culture, the post-club late-night meal options are endless!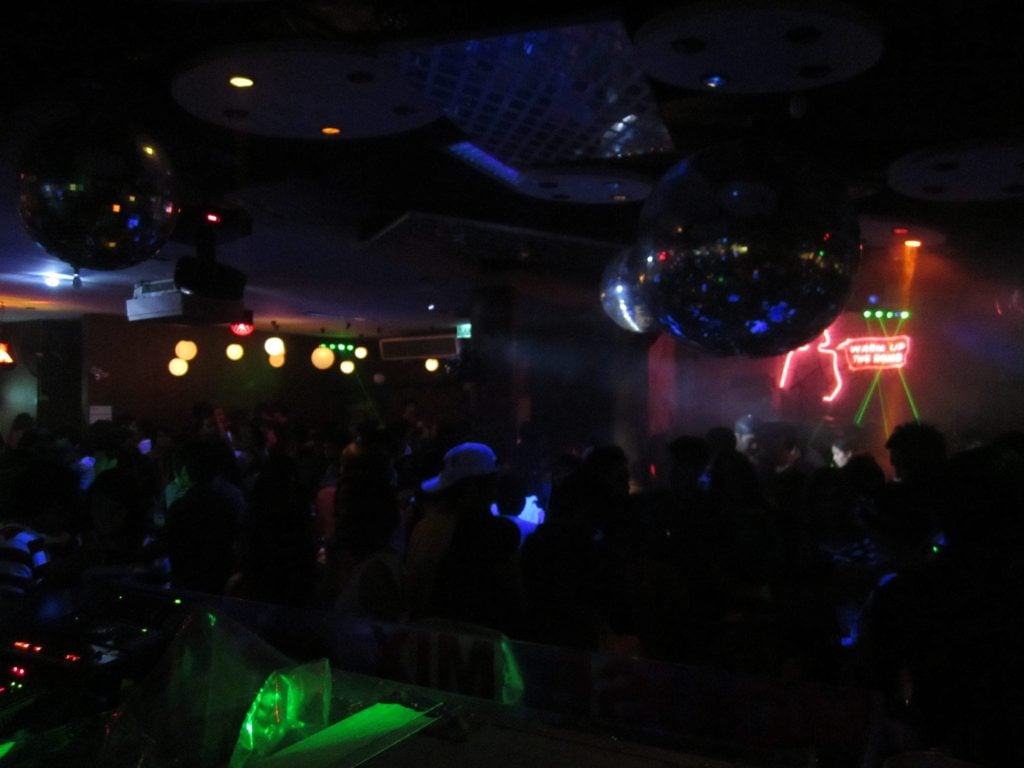 If you want to experience the best of Chiang Mai nightlife, here are four great places to try:
Monkey Club — trendy place in Nimmanhaeman that feels like a posh restaurant in a resort town in California.  You can come for dinner or drinks and enjoy live music in two rooms.
Warm Up — The front is similar to Monkey Club with dinner, drinks and live music, though it's not quite as posh.  The back, however, turns into a giant dance club!
Fabrique — hot after-hours club with both live music and a DJ.  Pricey 300 baht cover, but it includes a few drinks.
"The Hipster Bar" — Not sure what it's called.  After you pass Monkey Club, it's a bit further down on the left.  Look for the open-air building and street vendors.  Cheap whiskey and quite a crowd.
After partying all night you'll want to stay in Chiang Mai. Hotels in can be found here.
Get email updates from Kate
Never miss a post. Unsubscribe anytime!