Adventurous Kate contains affiliate links. If you make a purchase through these links, I will earn a commission at no extra cost to you. Thanks!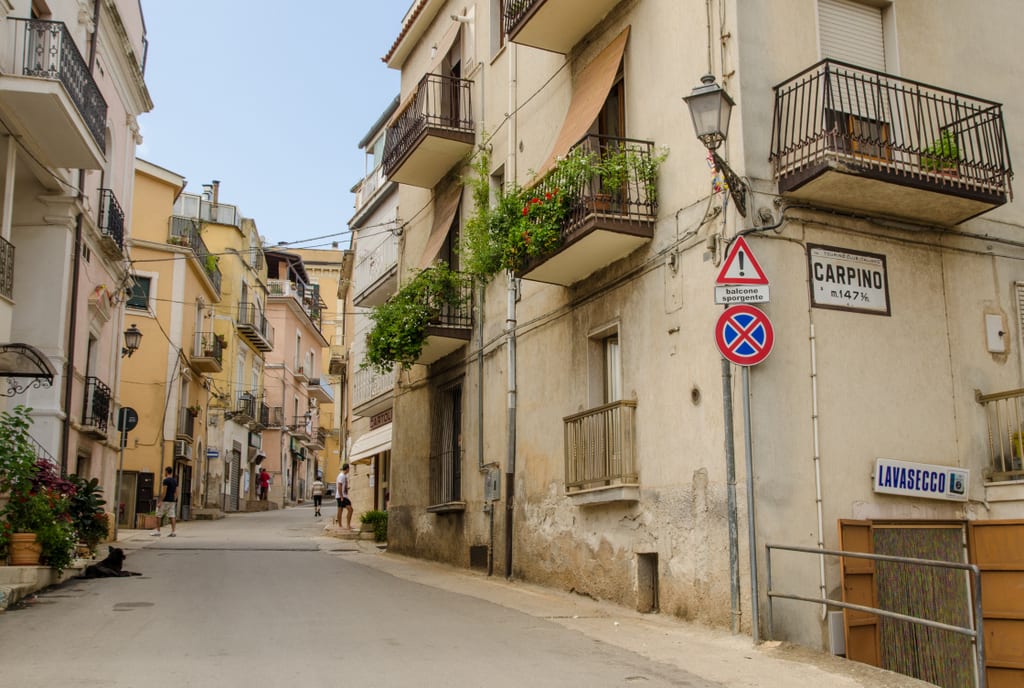 August is a sacred month to Italians. It's tradition to take the whole month off — unless you work in, say, the hospitality industry, as someone needs to serve copious scoops of gelato to the ridiculously good-looking, speedo-clad Italians who use this time off as a reason to flock to the seaside.
But there's more to August than just holidays. For many Italians living far from home, August is a time to return and reconnect with family. And every August, the town of Carpino in the region of Gargano celebrates this time with a full-fledged folk festival that takes over the city.
Let me tell you about Carpino and its Folk Festival.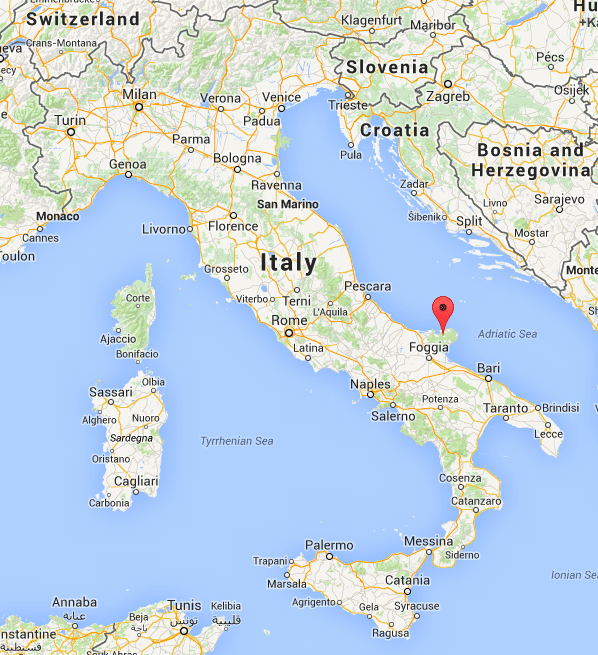 If Puglia is the heel of the boot, Gargano resembles the swollen and misshapen ankle bursting off the side. Puglia is one of Italy's 20 administrative regions; Gargano is a local region within Puglia. Yet as ugly as this metaphor is, both Carpino and Gargano are an absolutely beautiful part of Italy.
Take in this city:
To me, the best of view was when driving into town on the highway. After half an hour off the autostrada, surrounded by green and blue, a white and gleaming city rose up on a hillside, surrounded by nothing but solid green farmland.
My mouth fell open. Was that Carpino?
It was.
And I wished more than anything that I was the passenger and not the driver so I could photograph that incredible view.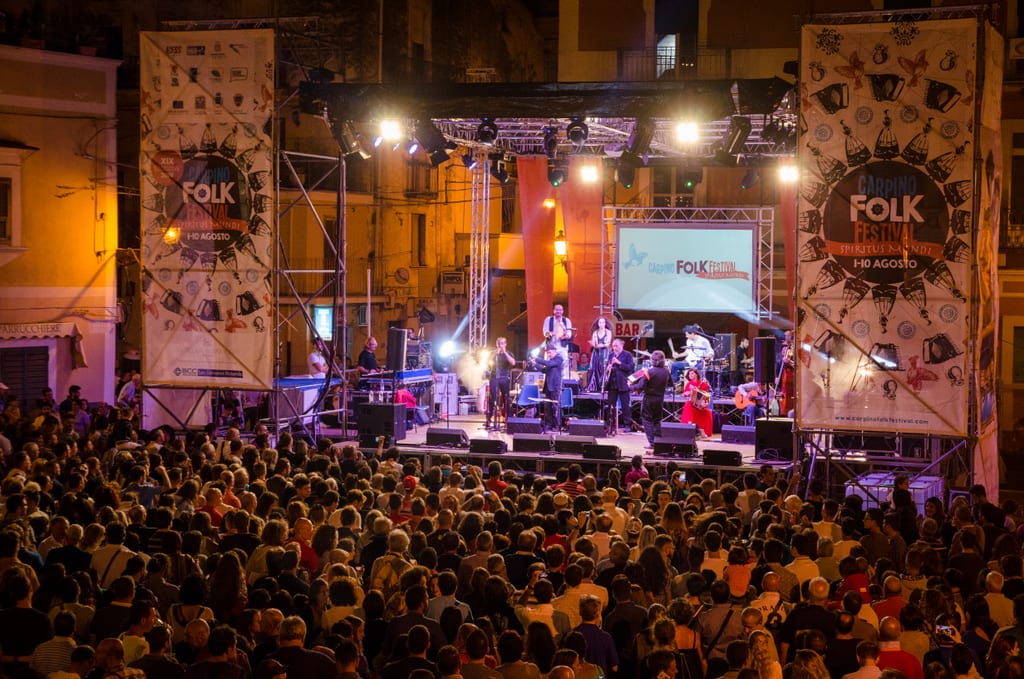 Festival Time
The Carpino Folk Festival takes place over ten days in August and features enormous folk music concerts on the piazza as well as gatherings, food displays (including free sample plates of several different Puglian cheeses!), smaller performances, and an incredible amount of socializing among the locals of Carpino.
The performances were anchored by an accordionist who sang and played and danced so hard for so many hours straight, I'm shocked he's even human.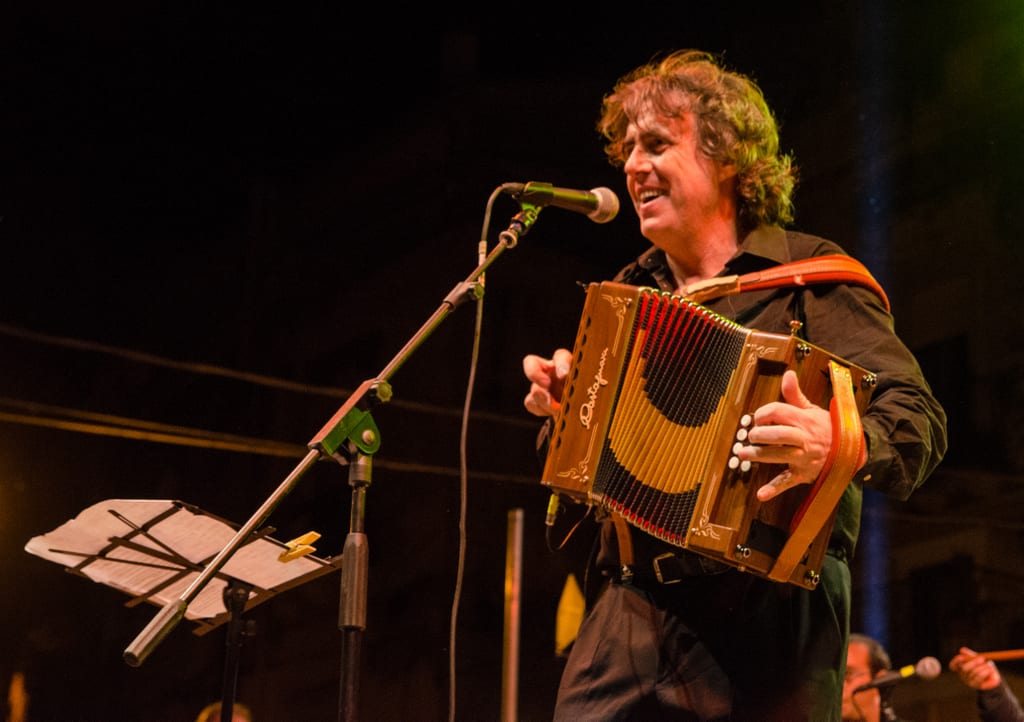 In addition to the accordion, there were typical woodwinds and strings as well as more outlandish bagpipe-like instruments and traditional drums.
I loved the costumes!
Every performer was incredible to watch.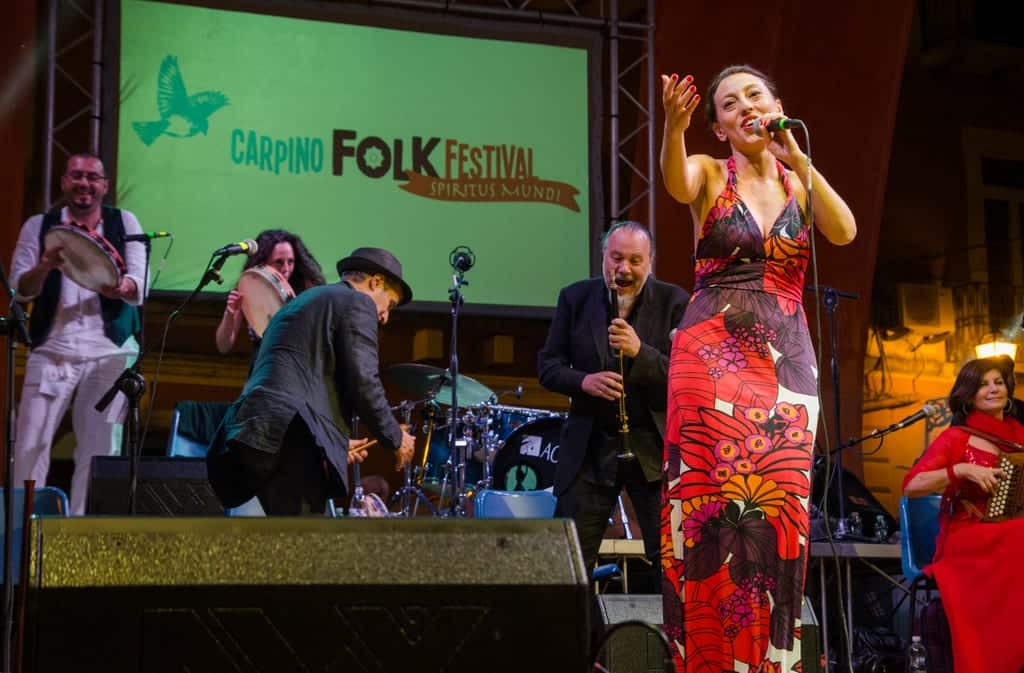 And while the pros ruled the show, some talented amateurs joined in as well — like two little old men with their castanets.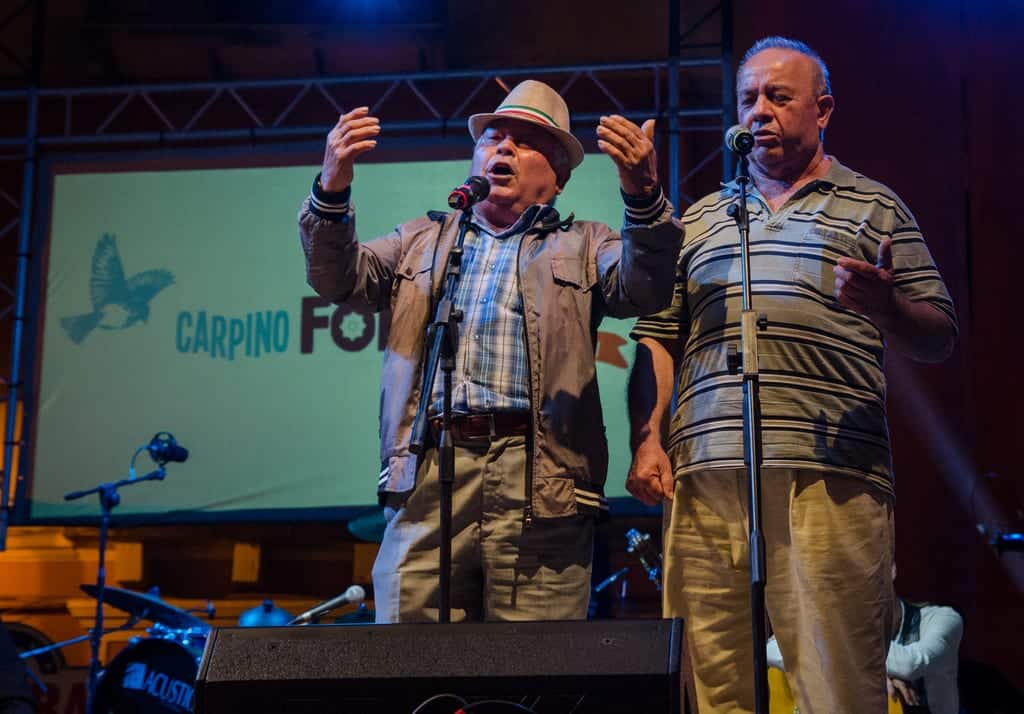 Here are some short Instagram videos of the performances (click through if you can't see them):
Here is proof that accordions can rock! (And this song has been stuck in my head since the festival ended…)
At one point, the nonnas sang. If your grandmothers got together and performed, would they sound as good as this?
And my favorite — the nonnos! These two little grandfathers were adorable and sang beautifully:
In this summer of festival-hopping for the #MustLoveFestivals campaign, I've primarily been at events that attract an international audience. Carpino Folk Festival? The opposite. While there were a few foreigners here and there, this festival was primarily for locals.
The benefits of this? You get to see a snapshot of this small town community and a side of Italy you'll never find in guidebooks.
That, and you can buy a beer at a bar off the main piazza for just two euros ($2.50). Try doing that at Oktoberfest!
What struck me the most was how virtually every age group was represented at the festival. Kids ran around and played without a helicoptering parent in sight; teenagers and young adults modeled Sam Smith- and Macklemore-esque haircuts and swigged beers on the sidelines; couples of all ages nuzzled each other or danced wildly; elderly folks sat together and gossiped at the surrounding bars.
This festival was for everybody, and this out-of-towner was delighted to be part of it.
The festivities took place in the evenings, which meant there was time to explore the region of Gargano during the day.
As small as Gargano looks on the map, it's deceptively large. I only had time for the briefest taste of Gargano, but I know there's a lot more to see.
I loved the Sanctuary of Monte Sant'Angelo, a chapel built inside a cave.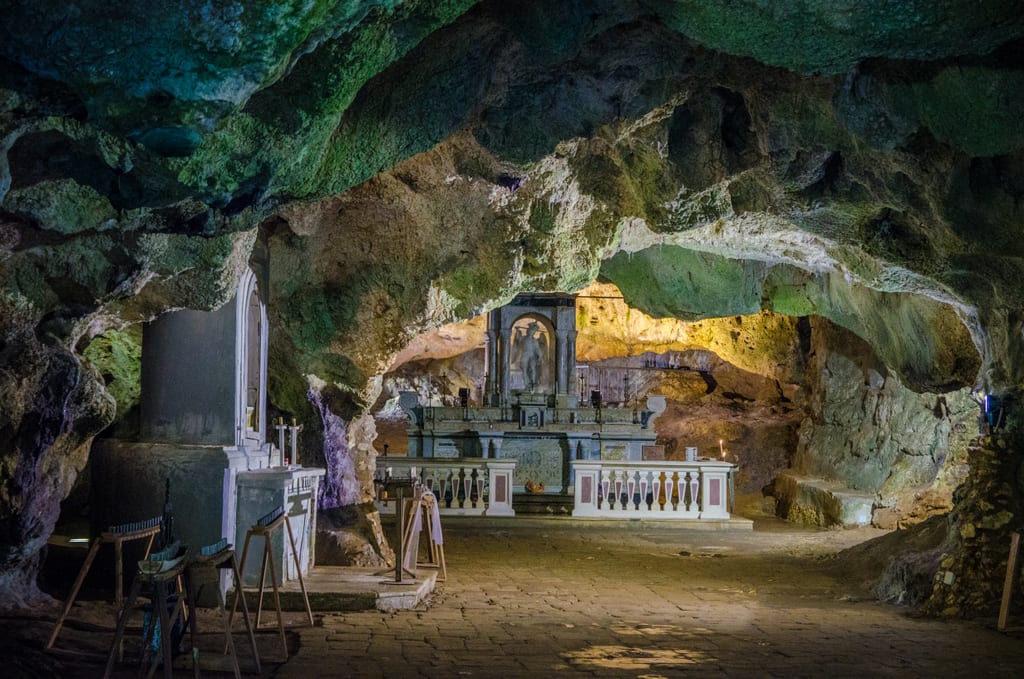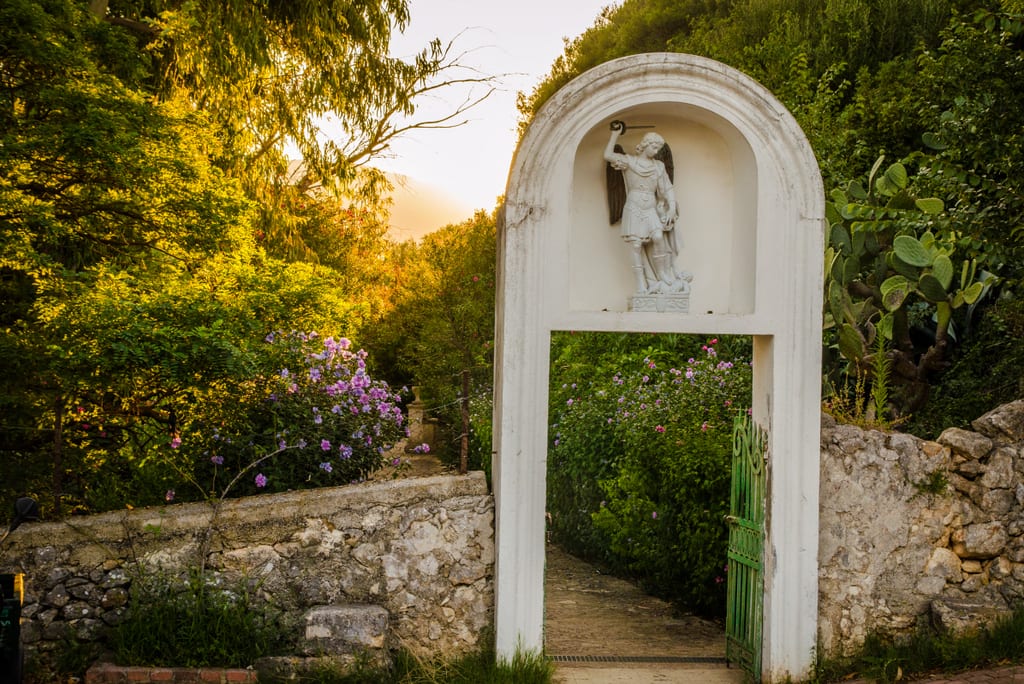 Driving through the countryside at golden hour brought out so many colors.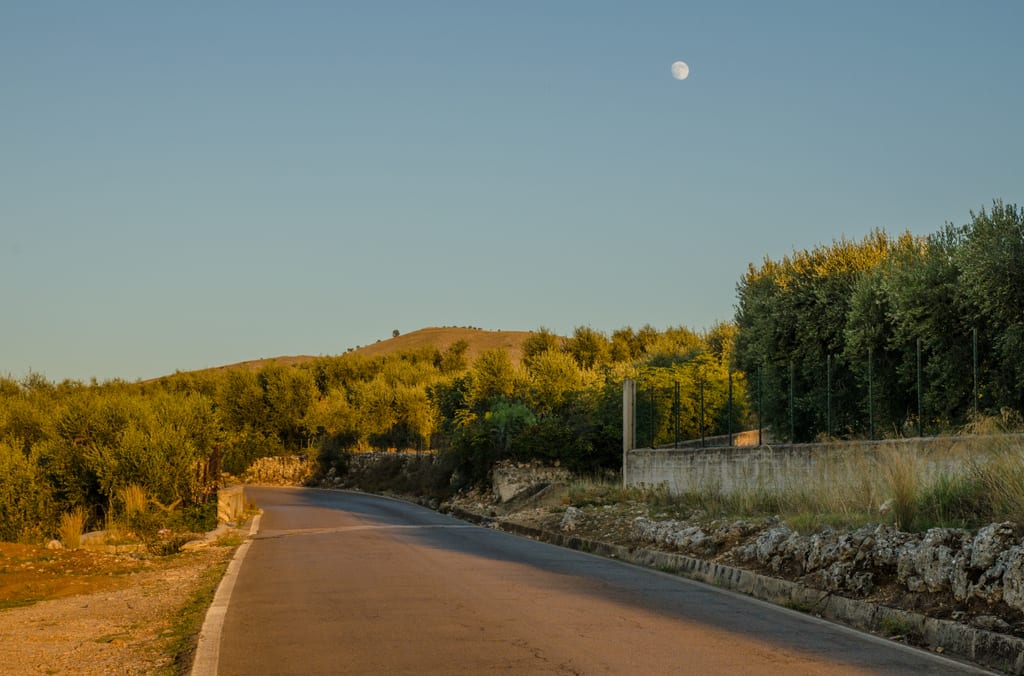 Later in the evening, I saw one of the best sunsets of my life. Not the best — that one was still in Boracay — but I've never seen a sunset so blue and so pink, simultaneously.
With a few Carpino locals in tow, I found myself on the shores of Lago di Verano, one of Carpino's largest lakes, watching the sun sink into the distance.
It was a perfect spot — an olive grove. A place with a perfect view. A place that nobody but locals would know (but I happened to tag it with GPS here on Trover!).
A place where trees glowed magnificently.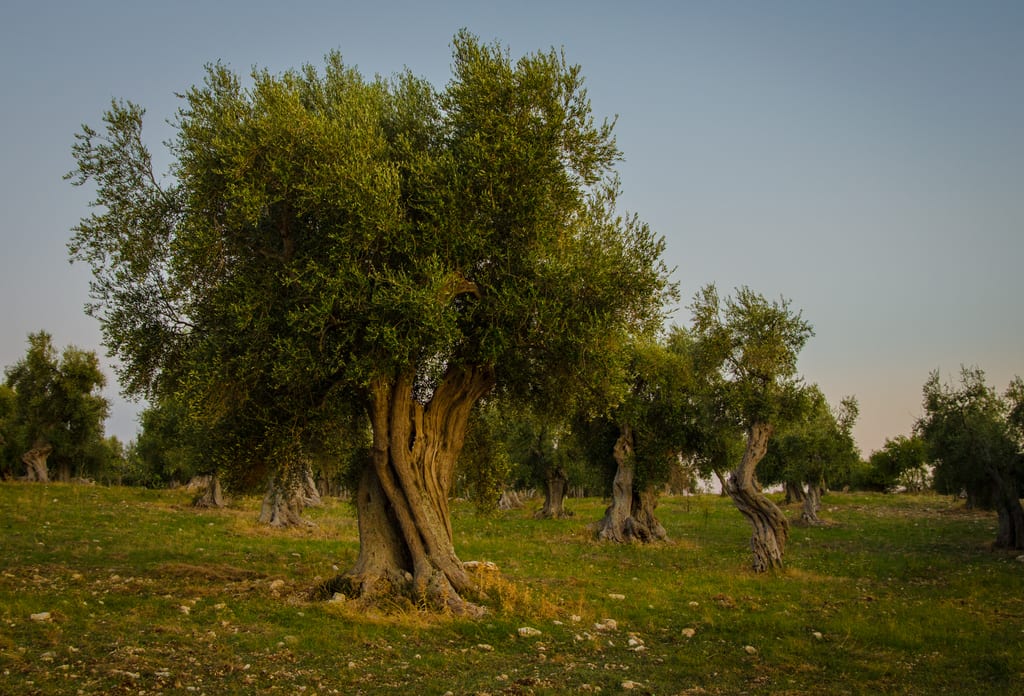 A purple place.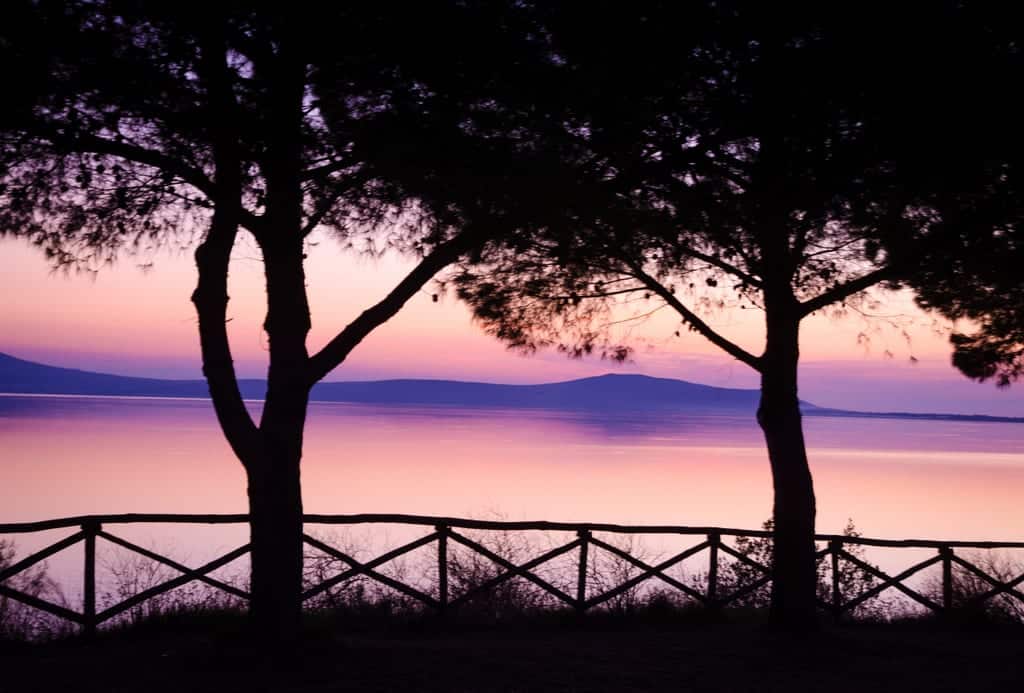 A short drive from the olive grove is a crucifix that appears to be floating in the middle of the lake. (Though at first glance I thought it looked more like a dangling skeleton. Sorry, Jesus.)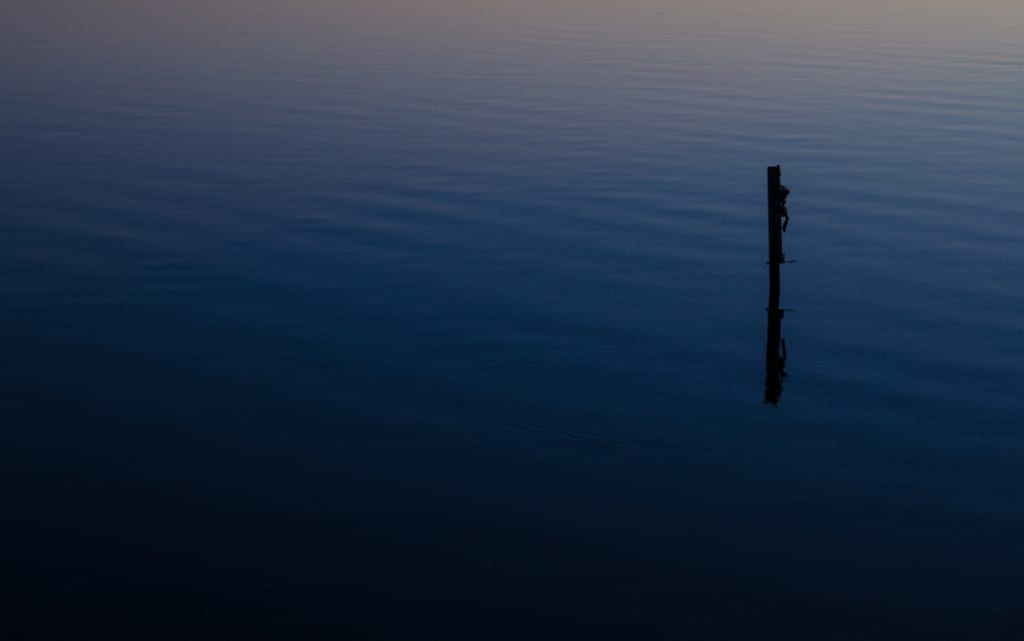 The Takeaway
It's so easy to get sucked into the most visited parts of Italy, fighting through crowds in Venice or Florence. I've spent a lot of time recommending smaller, less-visited towns in Umbria and especially Emilia-Romagna, but Carpino is far less touristed than those. And that was very special. I've never felt so much like a part of the community than I did here.
As I drove off into the midday sun the next day, off to explore the Puglian countryside before catching my flight that evening, I knew that I would never forget my time in this musical, and beautiful, and welcoming part of southern Italy.
Essential Info: Carpino Folk Festival takes place for ten days every August. The best way to get there is via Bari Airport, a two-hour drive away, and I highly recommend renting a car, as it will make your visit so much easier.

I stayed at Hotel de la Ville, about a 10-minute walk from the center of town., where rooms start at 60 euros ($77 USD) per night. Keep in mind that it books up around festival time. You can find the best prices on other hotels here.

Remember to get travel insurance before your trip. I never travel without it and always use World Nomads.
Must Love Festivals is brought to you by the Budget Traveller with lead partner Expedia and in association with Puglia Tourism. All opinions, as always, are my own.
Get email updates from Kate
Never miss a post. Unsubscribe anytime!