Adventurous Kate contains affiliate links. If you make a purchase through these links, I will earn a commission at no extra cost to you. Thanks!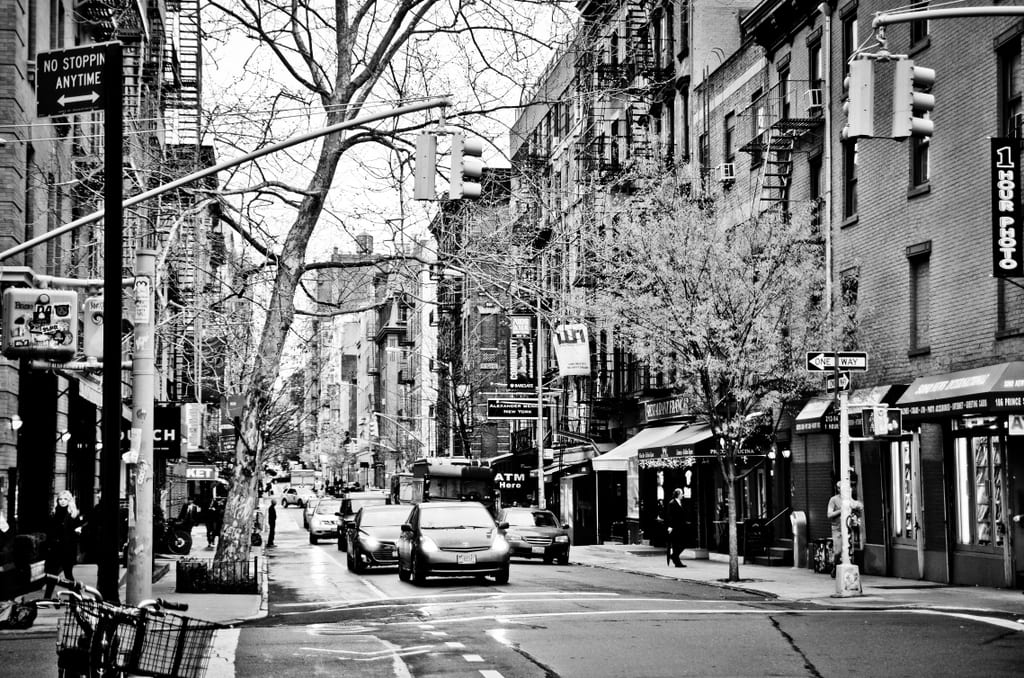 Every time I go to New York, I stay in Harlem. Is that the common answer? Nope. Is that the most convenient neighborhood? Not at all!
I've got a sister with a Harlem apartment, which translates into a free place to stay (or a place to stay in return for a dinner for her and her boyfriend), and there's no way I'm ever giving up a free place to stay in the most expensive city in the United States.
But what about if I were to stay in a hostel? Here are some of my favorite convenient neighborhoods to stay in New York:
Greenwich Village
Greenwich Village is a great neighborhood on its own, and I find myself spending more time here than anywhere else in New York. I can't get enough of the cafes, restaurants, and shops — and there's no more entertaining place to photograph.
But it's also fabulously convenient as well. From the Village, you can walk to destinations throughout downtown Manhattan — from the boutiques of SoHo to the refurbished buildings of Tribeca, even all the way down to Battery Park for a view of the Statue of Liberty. It's equally easy to head up to Chelsea and midtown.
You can find the best prices on hotels in Greenwich Village here.
Times Square
Bright, garish lights. Dozens of Broadway shows. And millions upon millions of tourists.
If you're looking to blend in with a sea of New Yorkers, Times Square is probably one of the last neighborhoods you should consider. But if you're looking to get around the city easily and seamlessly, with a minimum of transfers on the subway, you might as well get a Times Square hotel. Just about every major line drops through 42nd street, and if you need to get somewhere, you can in less than 30 minutes.
You can find the best prices on hotels in Times Square here.
Astoria
Sometimes, some of the most convenient neighborhoods are outside of Manhattan. And without a doubt, this is where you will find much cheaper lodging prices, as well as a fun neighborhood to explore.
Astoria is great because while it's in Queens, it's just a short subway ride away from midtown Manhattan. You can have all the convenience of zipping up and down throughout the city, but you also get to enjoy the comforts of neighborhood living — like walking to all your favorite ethnic bakeries. It's like the world is concentrated in one neighborhood.
You can find the best prices on hotels in Astoria here.
Where's your favorite place to stay in New York?
Get email updates from Kate
Never miss a post. Unsubscribe anytime!