Adventurous Kate contains affiliate links. If you make a purchase through these links, I will earn a commission at no extra cost to you. Thanks!
I recently ordered new business cards from MOO, and I am completely in love.  I can't wait to break out these travel business cards at conferences.
If you're a travel blogger, a photographer, or just someone who enjoys traveling and/or has taken a few cool photos, you need to get these cards. Having your own photography on the back of your business cards turns them into something special.
I decided to get business cards featuring some of my best photos from Southeast Asia.  Here's the front, with some vital info blurred out:
The front isn't very different from my old business cards, but after agonizing over it, I added the Adventurous Kate Facebook page.
Most travel bloggers I polled said they wouldn't include Facebook, but I'm proud of my Facebook community. It's fun, interactive and interesting — and with the traffic that it drives, it deserves its own spot on the card.
All MOO cards are made from top quality card stock, and they allow you to use up to 50 of your own images.  I used 25.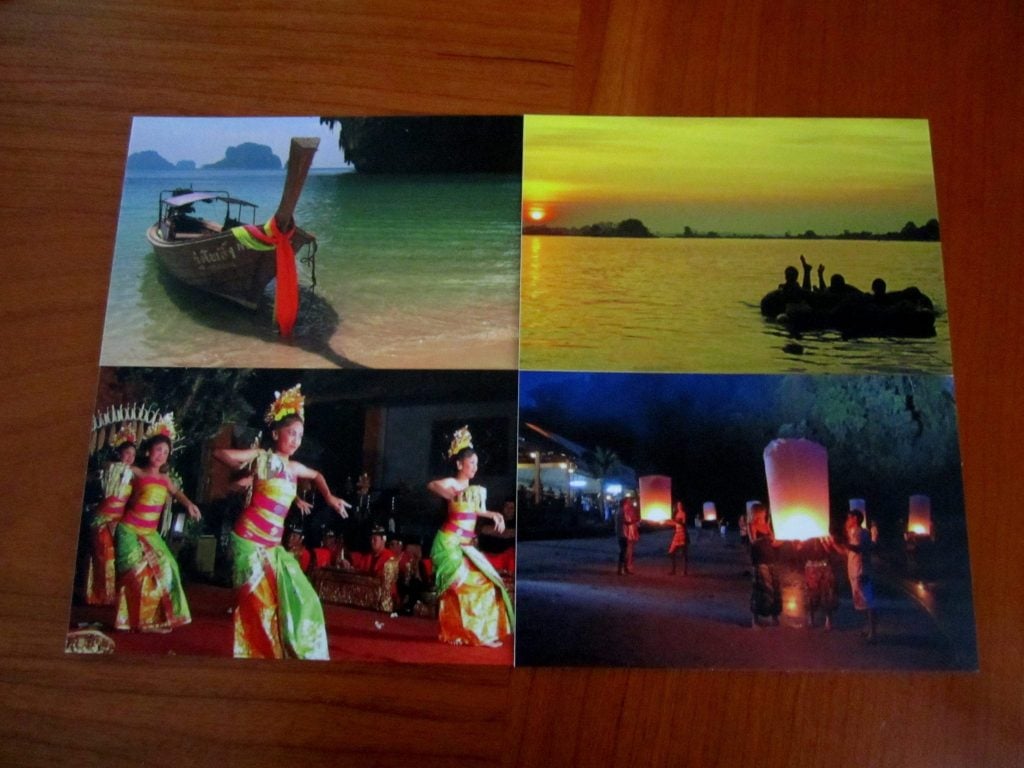 Clockwise from top left: longtail boat in Railay, Thailand; sunset tubing down the Mekong in Don Det, Laos; filming Tourist in Danger in Ao Nang, Thailand; Balinese dancing in Ubud, Bali.
And I had to add a few irreverent ones: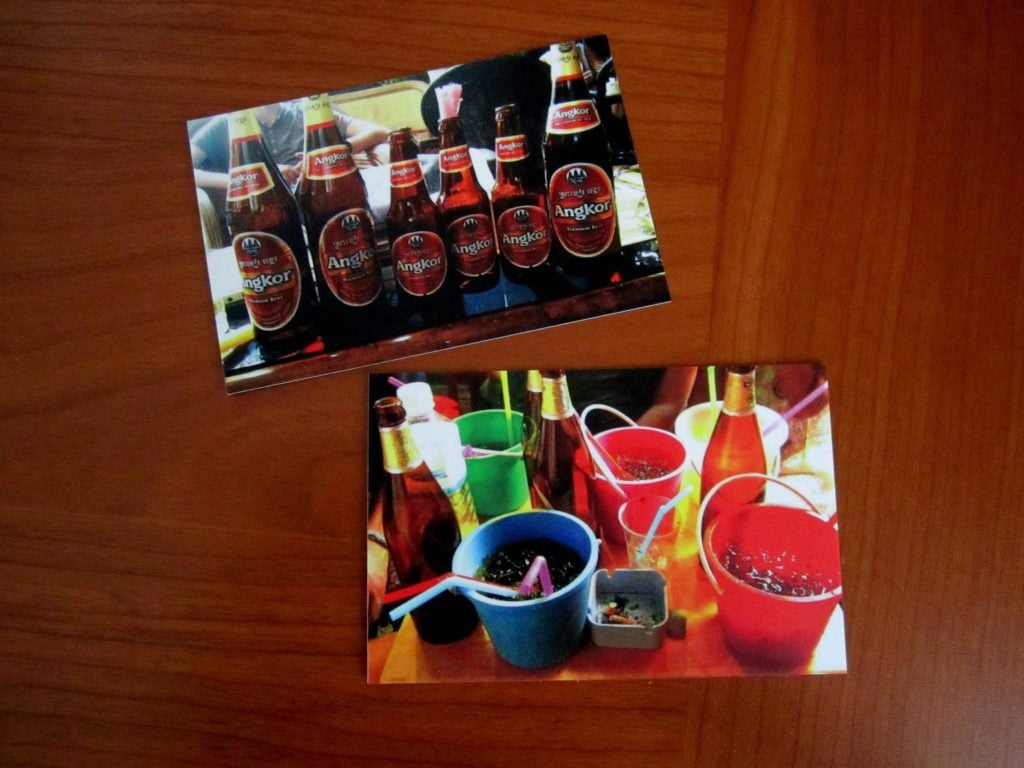 My beloved Angkor Beer in Phnom Penh, Cambodia; and Sangsom buckets in Bangkok.  You've got to admit, those are conversation starters!
But the best part about having cards with your own photography?  People can pick out their favorites!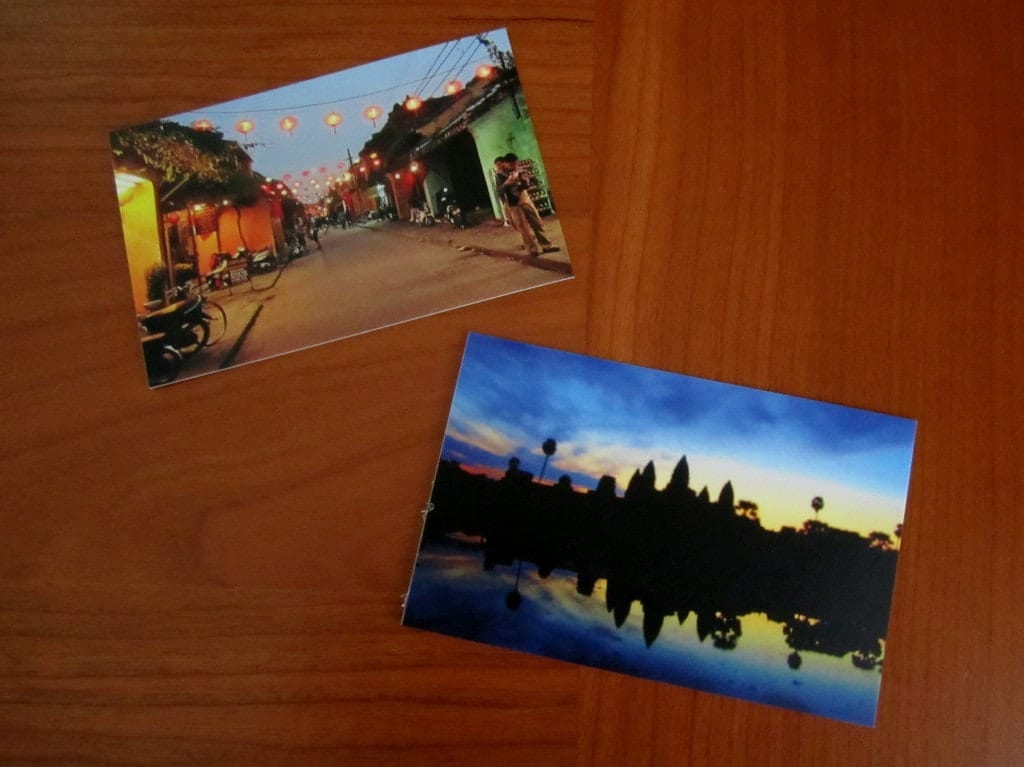 This weekend, two of my best friends each picked out a card. Beth, a culture maven, chose Hoi An at dusk.  Lisa, an architecture buff, chose Angkor Wat at dawn.
I'm not psychology expert, but I do know that letting people choose an item they like, even if it's just one of your friend's business cards, makes the item a little bit more special to them.  And when the person admiring your card is a major player in your industry, it can make all the difference in the world.
Full disclosure: I'm an affiliate for MOO, and if you go through the links on this page, I'll earn a small commission toward my next purchase.  Actually, if you want to order anything from MOO, let me know — I have a promotional code that can save you quite a bit!
So if you're thinking of getting some travel business cards, be sure to check out MOO. Build yourself some special cards.
Get email updates from Kate
Never miss a post. Unsubscribe anytime!