Adventurous Kate contains affiliate links. If you make a purchase through these links, I will earn a commission at no extra cost to you. Thanks!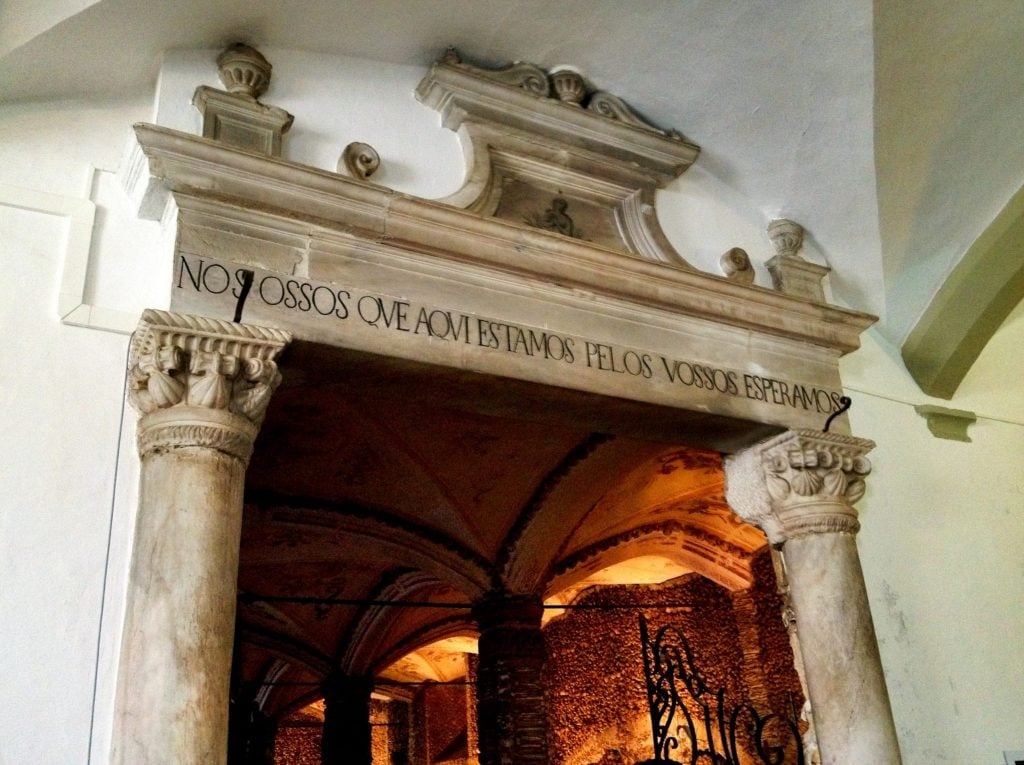 "Here, our bones lie, awaiting yours."  This is the macabre welcome to Évora's most famous attraction — the capela dos ossos, or bone chapel.
The bone chapel was my primary reason for visiting Évora, and it's well worth a visit.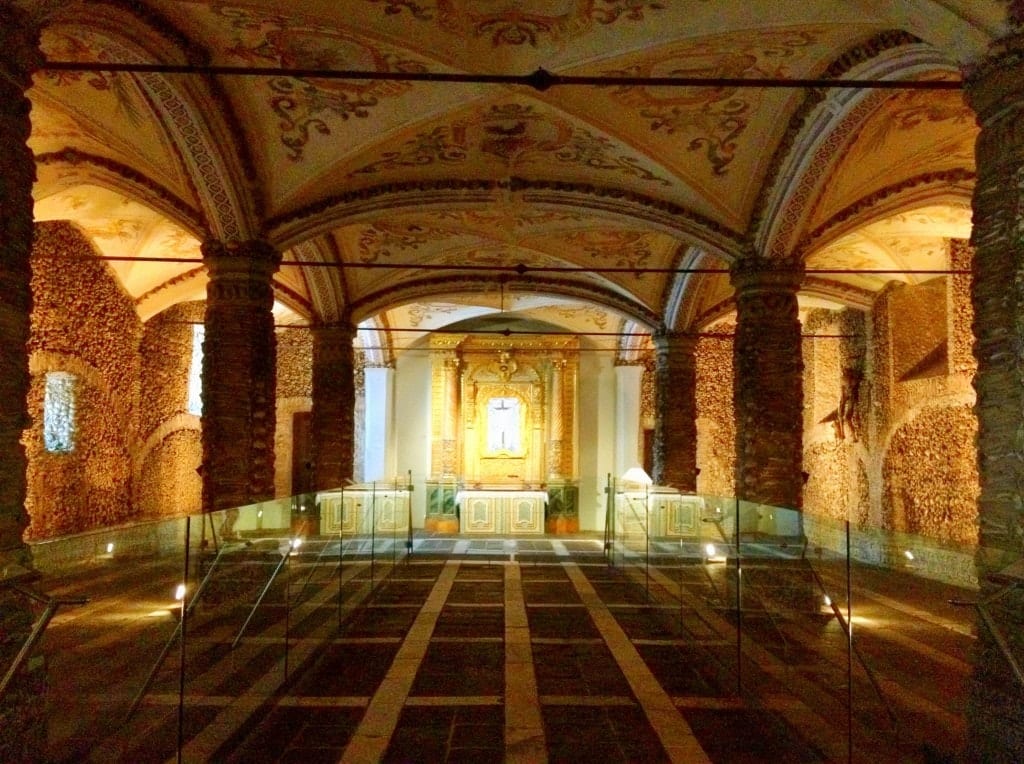 The chapel was built by a Franciscan monk in the 16th century during the Counter-Reformation.  Its purpose was to remind people of the transient nature of life, that we are here only temporarily before going home — as they proclaimed — to God and heaven.
The bones were stacked tightly on top of each other.  The other famous bone church, at Kutna Hora in Czech Republic, is known for its ornate bone chandeliers — here it's more simple.
It doesn't get any more complicated than a skeleton hanging to its death.
The bone chapel was a solemn place to contemplate life and think of how short a time we have in the grand scheme of things.  (At least it was solemn until a group of wild high school students came in on a field trip!)
At that time, I left the chapel and admired the outside decor — it was so beautiful, it could have been the main attraction!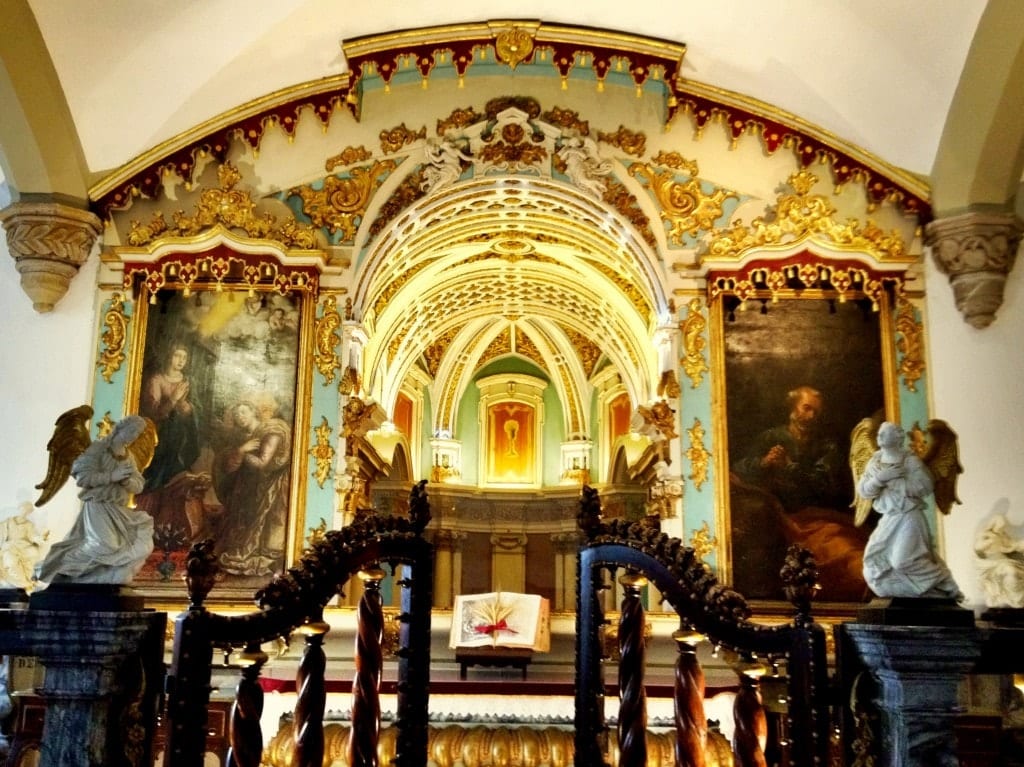 Enjoy this macabre brand of tourism?  I have a few suggestions for you: head to Kutna Hora, Czech Republic, for the much more ornate bone chapel; trek all the way to Cambodia to see the Killing Fields (though personally the experience was too raw and recent for me to marvel); and visit Paris's catacombs and Pere Lachaise Cemetery.  Book Paris holiday rentals to get the most out of your visit — click here to find the best Paris deals.
As creepy as it initially sounds, there's no better place to reflect on your own life than an attraction devoted to death.
Get email updates from Kate
Never miss a post. Unsubscribe anytime!