Adventurous Kate contains affiliate links. If you make a purchase through these links, I will earn a commission at no extra cost to you. Thanks!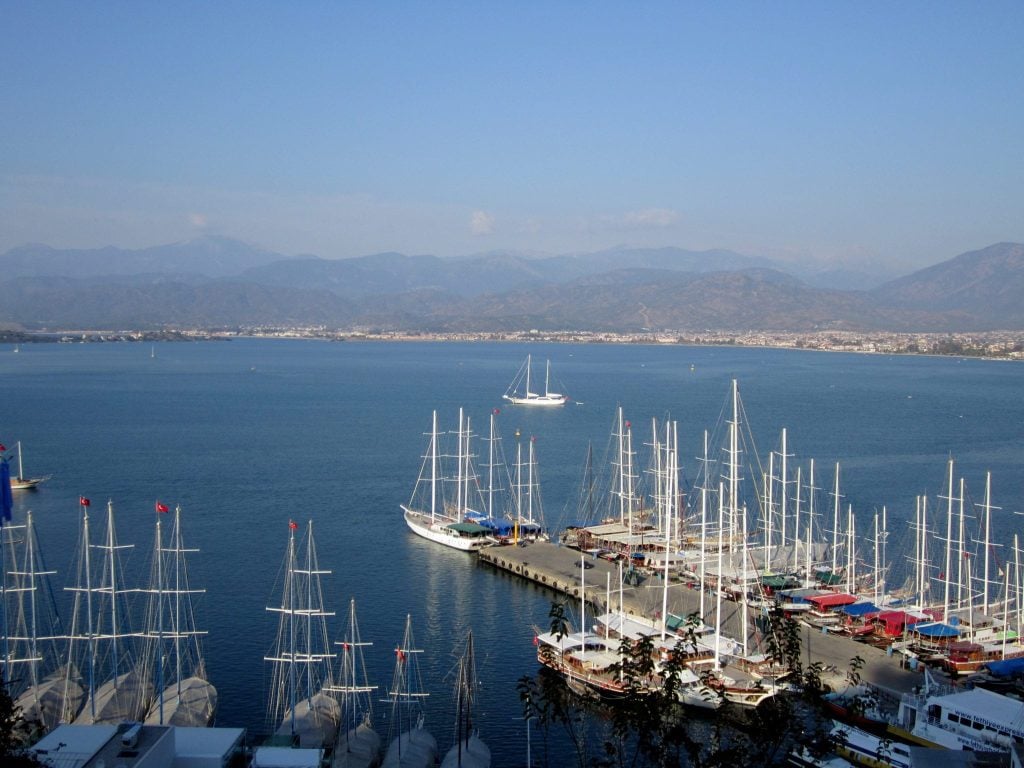 As I prepared to leave the sub-zero temperatures of Cappadocia in November, I had one thing on my mind:
I need to get warm.
And with that, I headed to Turkey's southwest corner on the Mediterranean — to Fethiye.
Oh God, this was such a wonderful place.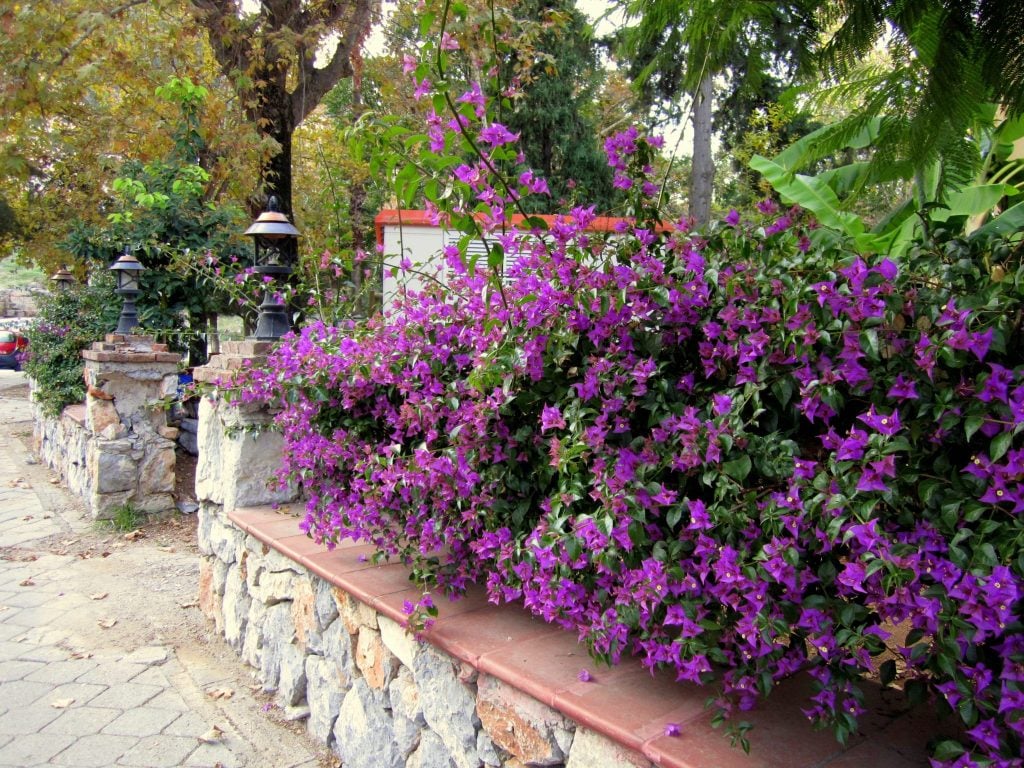 I first heard about Fethiye from Julia and Barry of the blog Turkey's for Life.  They described a beautiful seaside city filled with friendly people that was actually more pleasant in the winter than the summer.  The latter factor sealed it for me — I wanted a town that didn't die out when the temperature dropped.
Not that it dropped too far.  Temperatures were in the sixties — a warm welcome after the teens of Cappadocia!
During the summer, Fethiye is overrun with British holidaymakers.  While the town itself doesn't have a beach, it's close to the Oludeniz (Turkey's "Dead Sea"), which leads to the Butterfly Valley.  Fethiye also is the end of the Lycian Way, and many people come for the hiking.
But during my November visit, I didn't see a single foreigner in town.  Every day, I would take a few long walks around the marina and through the town.  Families strolled together, children played on the playgrounds, groups of teenage boys tried to look tough while commandeering a block.
I could crack open a book and sit on a bench, reading in the sun, all day.  And I did.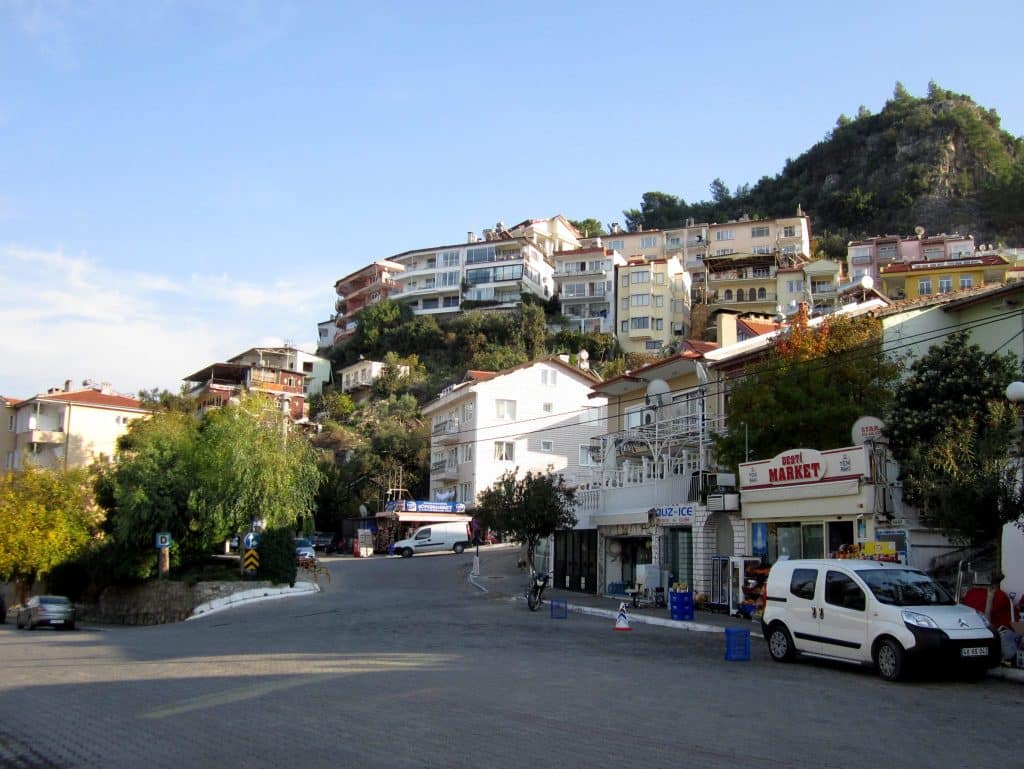 How amazing would it be to have a house on one of those hills, looking over the marina and the mountains?
Further away from the water, Fethiye was filled with boulevards with chic boutiques, cute cafes, street food carts, and just enough tourist town amenities to stay afloat during the winter — like secondhand bookstores, my favorite.
I've mentioned a few times that I wasn't really in a traveling state of mind when I was in Turkey.  I was there more or less by necessity and I had a hard time mustering the desire to sightsee.
So I spent my days taking those long walks, reading, working, talking with the people in town.  Between the temperature and the incredibly chilled out atmosphere, Fethiye in winter was the perfect place to relax and take it slow.
Fethiye, to me, was pure sunshine.  I have a hard time elaborating beyond that — the town just brought a smile to my face.  Any town that does that is a special place.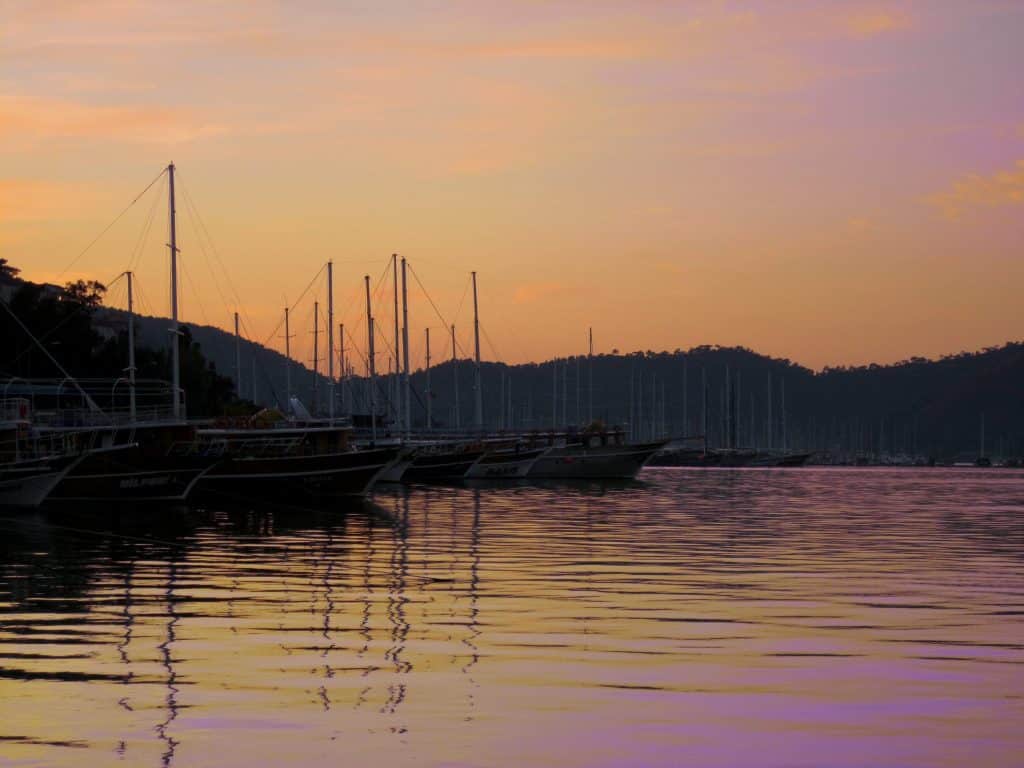 Get email updates from Kate
Never miss a post. Unsubscribe anytime!