Adventurous Kate contains affiliate links. If you make a purchase through these links, I will earn a commission at no extra cost to you. Thanks!
As this post goes live, I will be in Australia for the very first time, camping in Kakadu National Park! With an incredibly busy schedule in the Northern Territory over the next week, the next few posts have been scheduled ahead of time.
My itinerary will be as follows: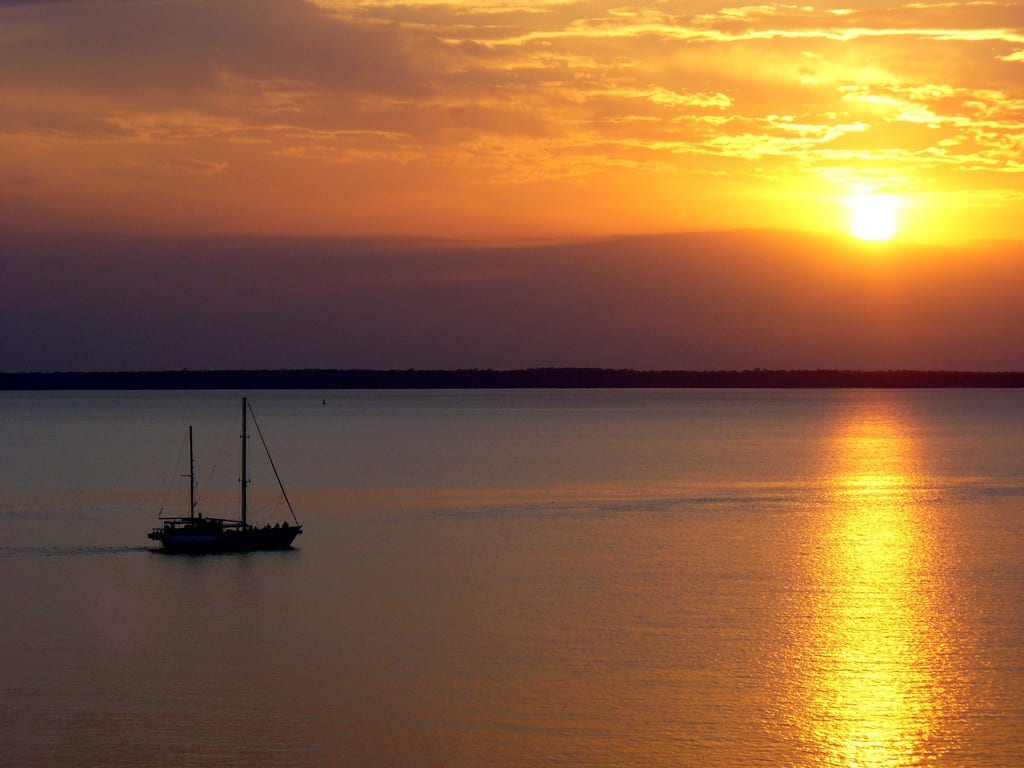 Darwin: September 15 and 18-19
I know next to nothing about this tropical city perched on the top of Australia, and I have no idea what to expect. I'll be jumping into a cage with a crocodile at Crocosaurus Cove, and meeting some of the Best Job in the World contest winners. My lodging? A cool-looking hostel called Chilli's.
I'm also looking forward to the Mindil Beach Sunset Markets, filled with tons of food and shopping stalls from around the world.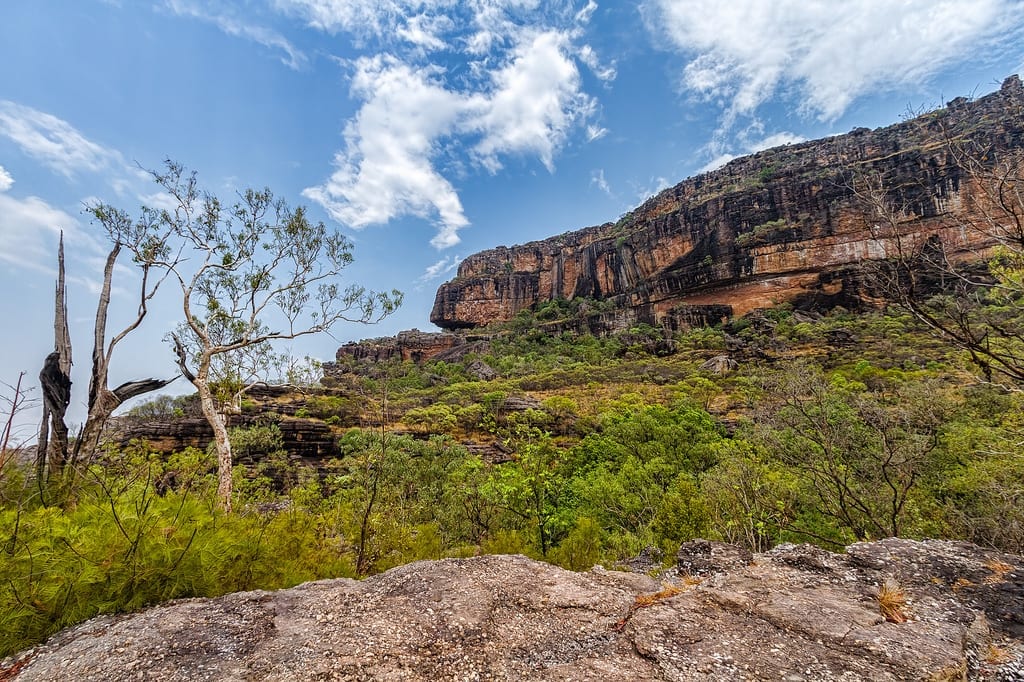 Kakadu National Park/Litchfield National Park: September 16-18
I'm excited to get into the Northern Territory's famous wilderness! I'll be doing the 3-Day 4WD Kakadu and Litchfield Tour from Adventure Tours, courtesy of Flight Centre. This 4WD tour will take me to sights like Kakadu National Park, Litchfield National Park, and Jim Jam Falls.

Alice Springs: September 20
My flight from Darwin to Uluru has a layover in Alice Springs — and why wait out in the airport when you could go into the desert? I'll be taking a short trip to learn about the animals and plants of the Outback at Alice Springs Desert Park. I want to see a spiky lizard.
Uluru: September 20-23
Uluru is one of the most famous sights in Australia. The quintessential Uluru experience is seeing the rock changing color several times before turning blood-red at both sunrise and sunset — which is why I am doing both. Twice!
For one sunset I'll be traveling the desert by camel with Uluru Camel Tours before the Sounds of Silence dinner sunset experience; for one sunrise, I'll be traveling by Harley-Davidson with Uluru Cycles. Eek!
The other sunset and sunrise, I'll be taking AAT Kings' Uluru Two-Day Explorer, which takes in the history and culture of the site. I'll also be stargazing with Outback Sky Journeys. I haven't stargazed since I was a kid and I'm really looking forward to doing it again.
***A quick note: I won't be able to share photos live from Uluru National Park because I need to get them approved before sharing them digitally. As soon as I'm cleared, they will be shared — I promise you that.
Sydney: September 23-28
I've rented a room in a beautiful apartment near Bronte Beach and will be using it as our base for five days in Sydney.
The big activity I have planned? The Sydney Harbour Bridge Climb, a terrifying-looking climb over Sydney Harbour. I first saw it on The Amazing Race's second season back in 2002 (!) and have dreamed of ever since. It looks equally gorgeous and terrifying, but it's quite safe. The BridgeClimb staff have kindly invited me to take part in a complimentary climb on the 24th.

Melbourne: September 28-October 5
I've got no plans in Melbourne beyond my meetup and taking in the city that everyone seems to fall in love with. I am a cafe nut and I am particularly looking forward to exploring Melbourne's famous cafe culture. I'm also hoping to get to see some koalas up close — we'll see if I have time for that.
Have you been to Australia? Have any suggestions for us? Let us know!
Many thanks to Northern Territory Tourism for their generous support of the Northern Territory leg of the SOTM Tour. Our time in Sydney and Melbourne will be enjoyed at our own expense, excluding the Bridge Climb. All opinions, as always, are my own.
Get email updates from Kate
Never miss a post. Unsubscribe anytime!