Adventurous Kate contains affiliate links. If you make a purchase through these links, I will earn a commission at no extra cost to you. Thanks!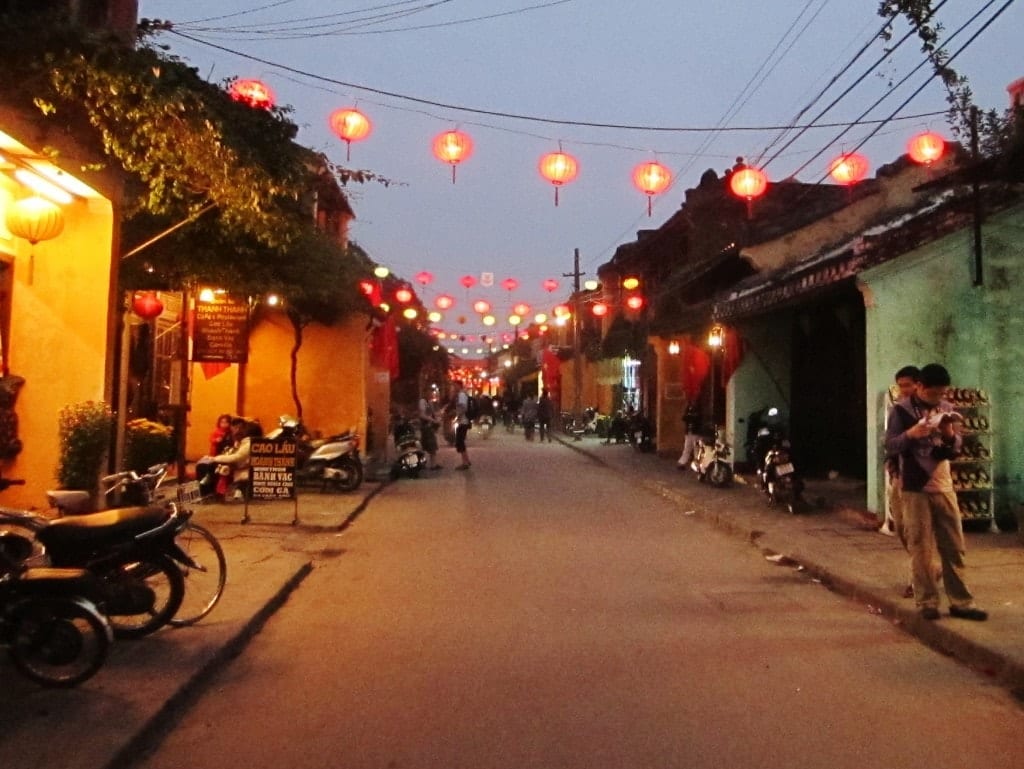 After four months on the road, I've learned which kinds of destinations I like the most: gritty cities, hippie beaches, small towns that have yet to be discovered by the masses.
I've also learned what I don't like: any place that caters to wealthy, upmarket tourists.  By the time the upmarket tourists arrive, a place has usually been toured to death by everyone else.
Hoi An, an adorable little town in central Vietnam, is like one of the towns that I would be inclined to hate.  But against all odds, I loved Hoi An anyway.
Look at how pretty it is!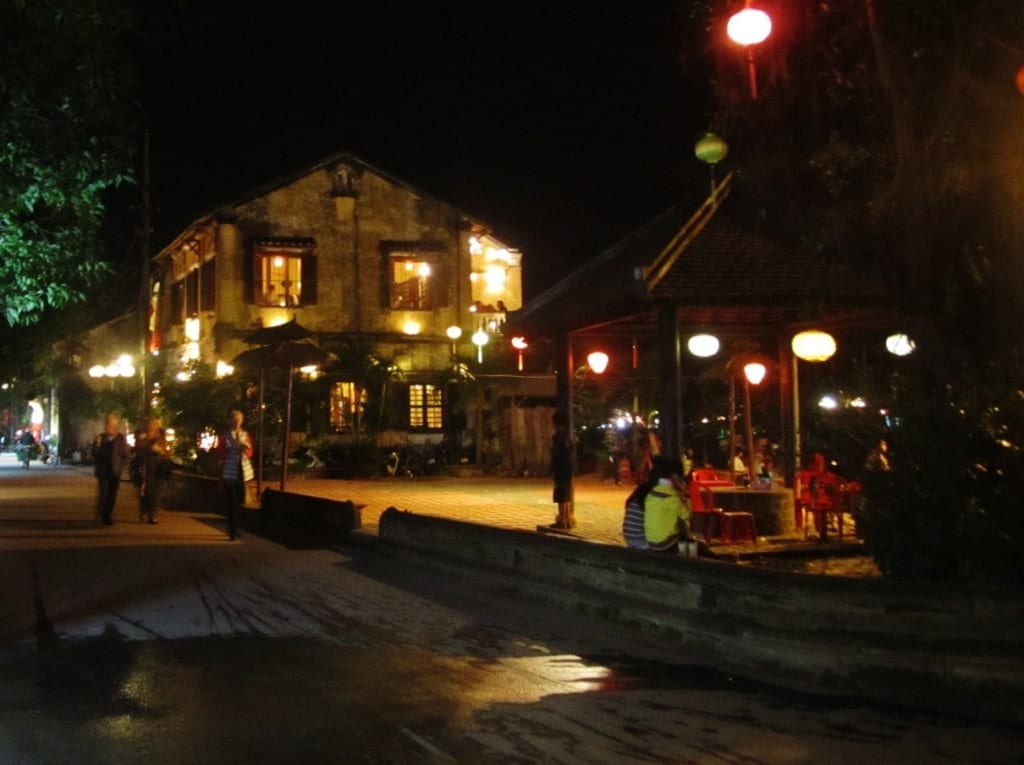 Hoi An is most famous for its custom clothing shops.  You can have formal wear, casual wear, traditional Vietnamese clothing or even shoes designed for you and priced far cheaper than you would pay at home.
Hoi An is also the best place in Vietnam for buying quality souvenirs, from artwork, furniture and antiques to cloth products and jewelry.
There's a beautiful riverfront, and there's no better way to explore it than to take a boat ride!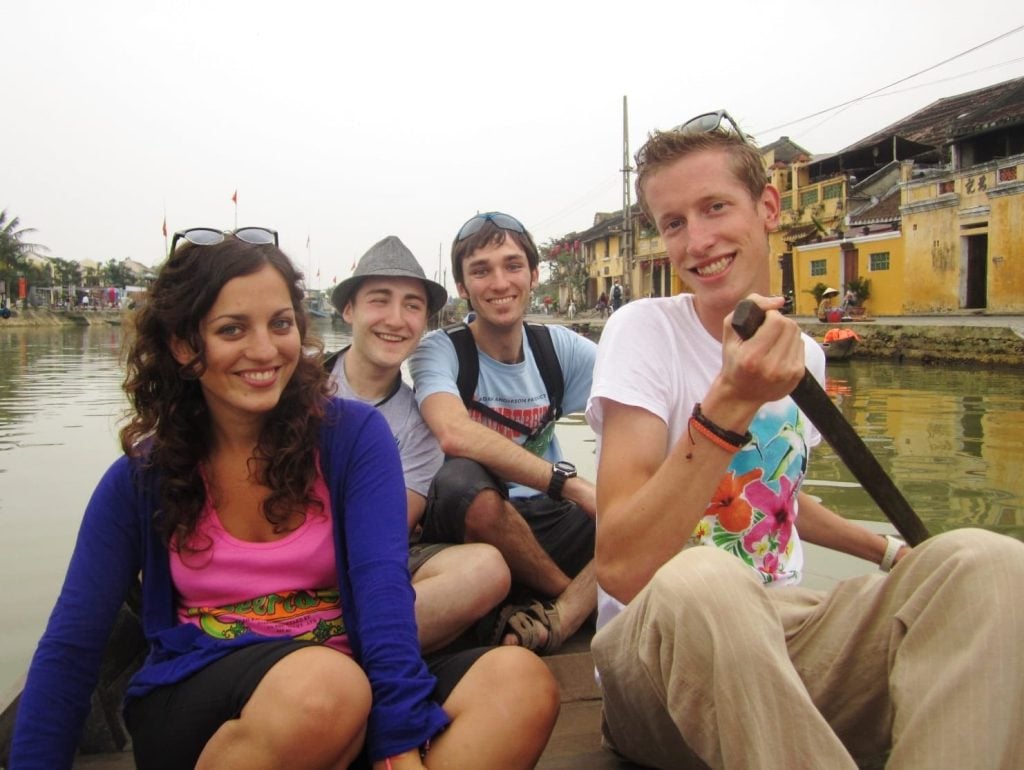 But I think that I like Hoi An because, unlike Luang Prabang or Siem Reap, it has a genuinely local feeling to it.  Hoi An is a destination for the Vietnamese as well as international tourists.  It helped that we stayed several blocks north of the main touristy area, where we met more locals.
Hoi An also has lots of delicious culinary specialties unique to the city.  My favorite dish?  Cau Lau Heo, wheat noodles in broth with slices of pork!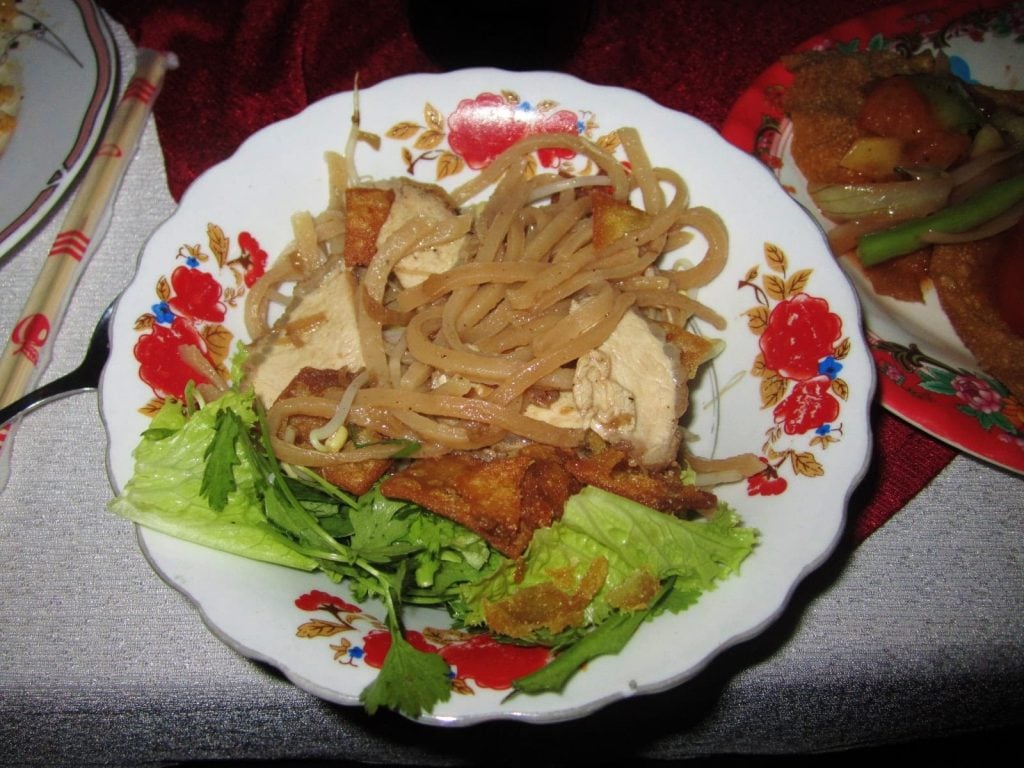 And it's hard to find a town more photogenic than Hoi An.  There was a beautiful moment around every corner.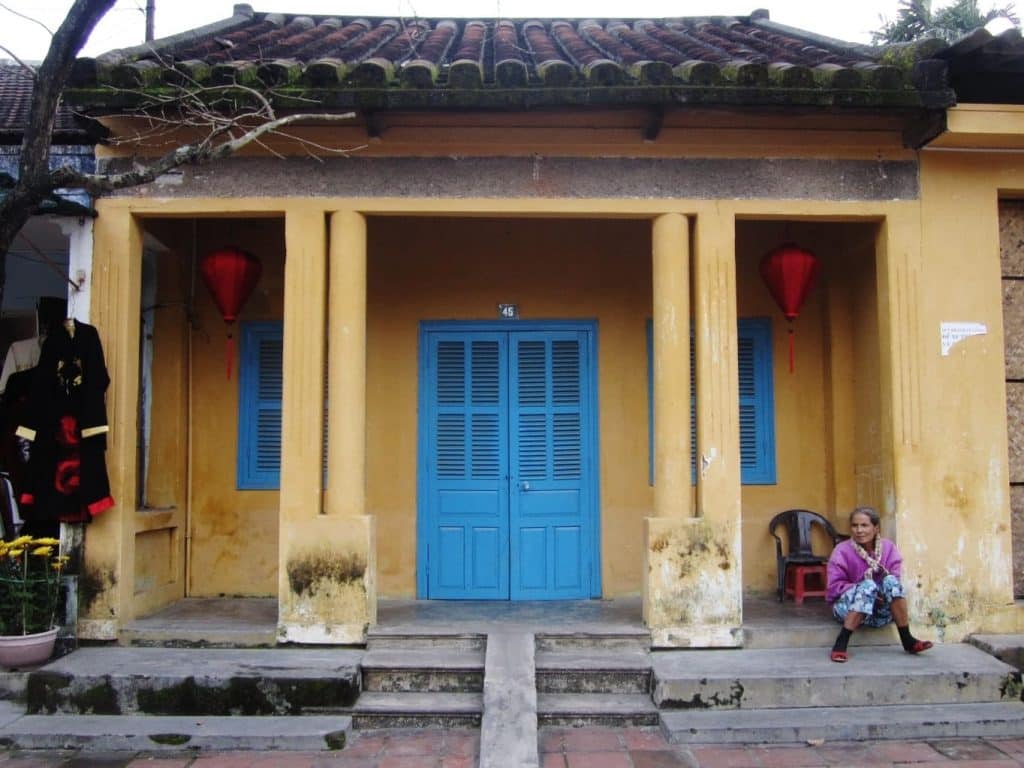 Go to Hoi An and enjoy it.  You might stay longer than you think.
Get email updates from Kate
Never miss a post. Unsubscribe anytime!