Adventurous Kate contains affiliate links. If you make a purchase through these links, I will earn a commission at no extra cost to you. Thanks!
For my latest stay in Paris, I wanted to stay somewhere special — ideally, in a stylish boutique hotel.  When I found the Hotel 7, I not only got my wish — I got to see one of the most stylish hotels I've ever seen!
The Hotel 7's rooms alone are works of art — but if you book one of the suites, you're in for something really special.
I stayed in the On/Off Suite.

At first glance, it was a beautiful and luxurious suite.  (That bed!  That squishy rug!  Those PILLOWS!)
And then you realize just why it's called the On/Off Suite — it has two styles!
It's on!  It's off!  With a flick of a switch, the frosted doors go clear, revealing the forest-like decoration inside.
It's also hilarious if your travel companion decides to hide in one of the closets while the doors are frosted, then is foiled when you press a button.
The on/off trick wasn't the only treat in the suite.  Check out the bathroom:
Turn off the lights, turn on the rainbow light, and the bathroom turns into a disco!
One thing that I do wish the suite had had was a stand for the shower head — not just a hand-held nozzle.  I know that the French prefer hand-held showers, but this seems like a small additions that could have made a big difference for customers who just want to stand underneath a hot shower after a long day of sightseeing.
The suite had some amenities that I did love:
An espresso machine with unlimited servings
An iHome dock for iPods and iPhones
Free WiFi (while this should be required for all hotels, you'd be surprised how many still don't!)
Click here to see more of the On/Off Suite on Hotel 7's site.
Think my suite was crazy?  Check out the Marie Antoinette Suite, the 007 Suite and the Alice in Wonderland Suite!
The style extended to every inch in the hotel, including the downstairs bar.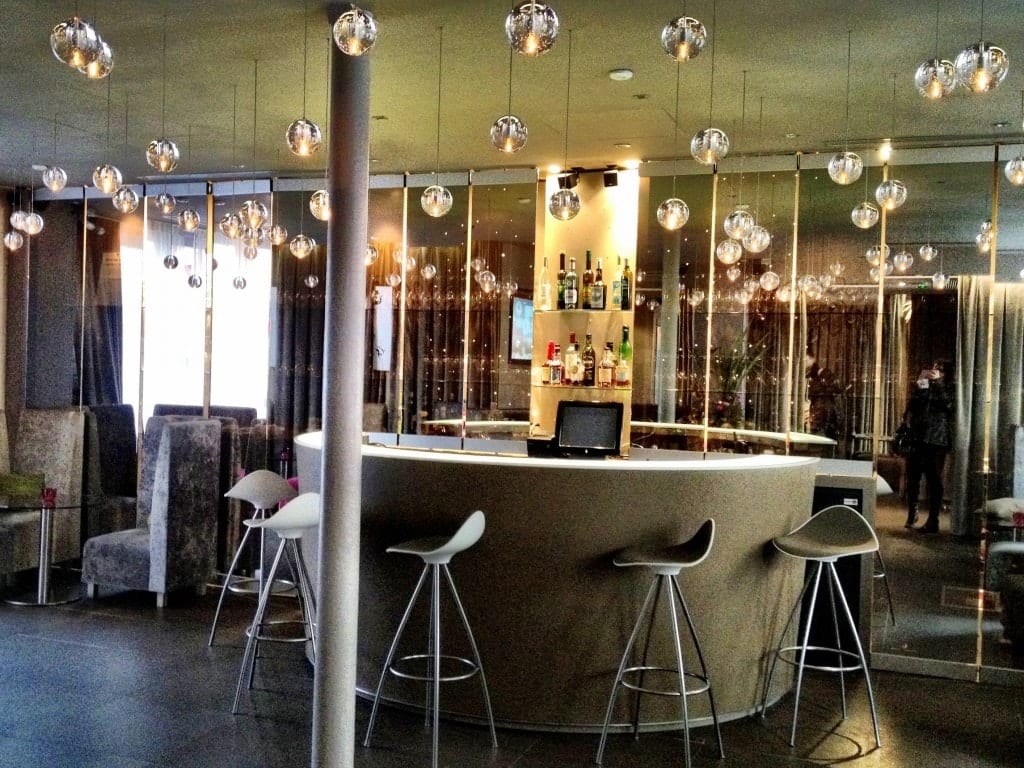 As you can see, the hotel takes its decor very seriously.  I loved the unexpected touches of style — like the elevator, which was lined in denim!
Breakfast costs extra and can be served in the room, at the bar, or buffet-style in the dining room.  There wasn't much in terms of hot items — think of it as an enhanced continental breakfast — but they had a great variety of baked goods, including macarons!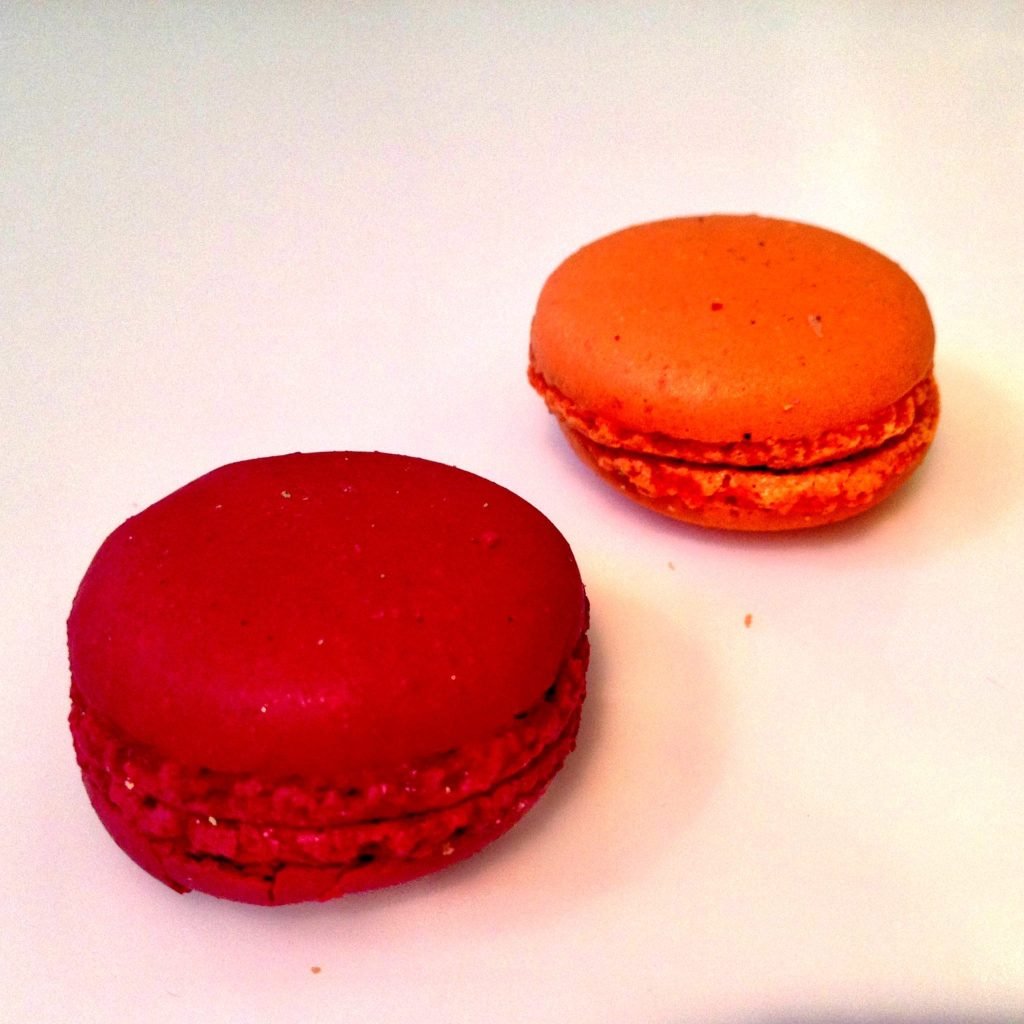 The Hotel 7 is located in the Latin Quarter — the 5eme arrondissement.  It's a great, central location, and it won't cost as much to get a cab from here to elsewhere.
But if you're traveling solo, keep in mind that Boulevard Port-Royal gets deserted at night.  It's around an 8-10 minute walk down Boulevard Port-Royal from either the Port-Royal or Les Gobelins stops.  The route from Luxembourg station is a bit longer but a bit more traversed.
I loved this hotel, and if you're traveling to Paris for a special occasion, this is an excellent choice.  The design alone will blow you away, and the excellent, smiling service is a welcome arrival for Paris. I already want to return, and if the Hotel 7 is any indication, I'm sure that the rest of the Elegancia Hotels are just as stunning!
Many thanks to the Hotel 7 and Elegancia Hotels for hosting me in Paris.  All opinions, as always, are my own.
Get email updates from Kate
Never miss a post. Unsubscribe anytime!