Adventurous Kate contains affiliate links. If you make a purchase through these links, I will earn a commission at no extra cost to you. Thanks!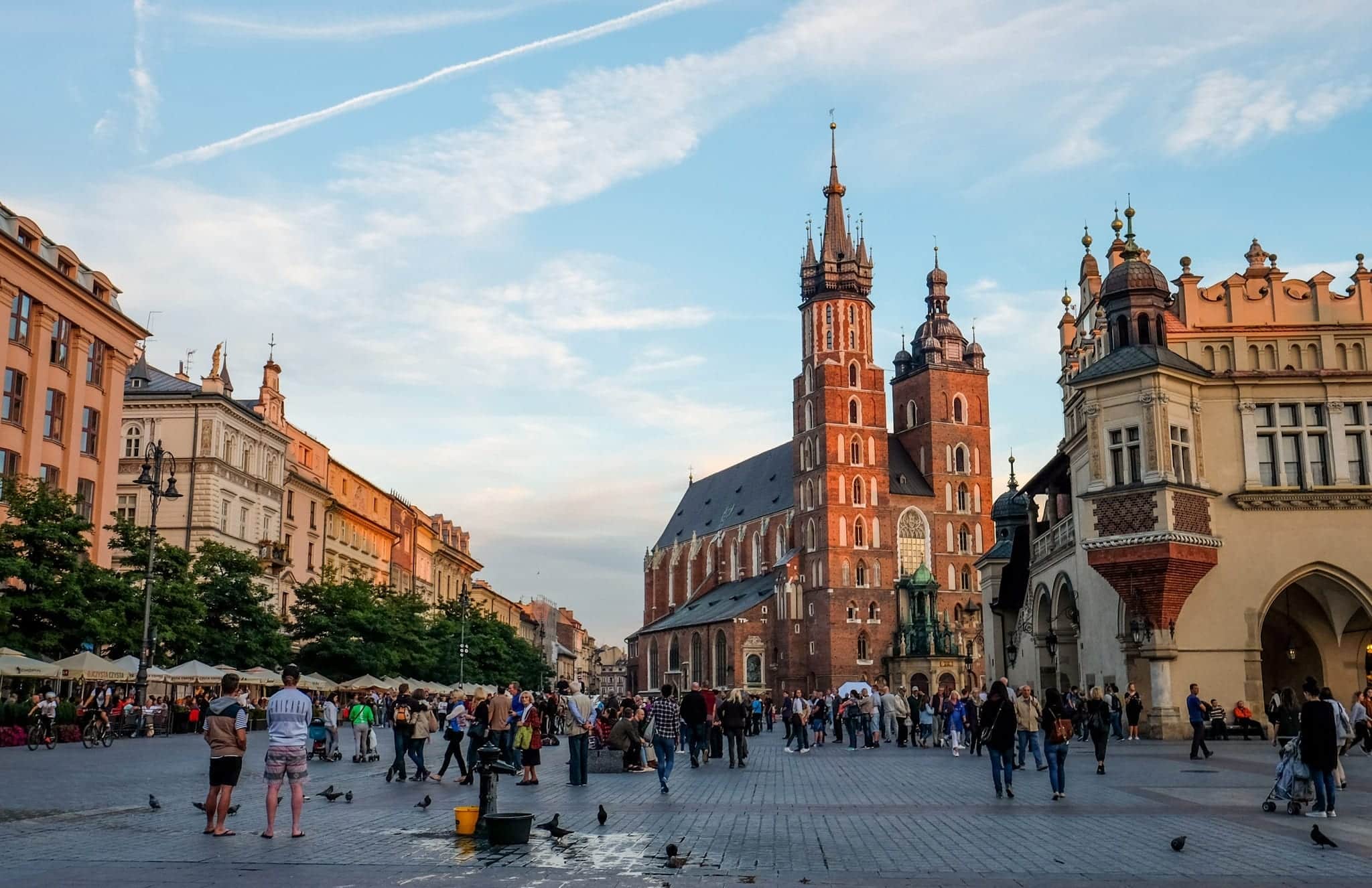 I wondered if I was doing myself a disservice, waiting so long to visit Kraków and Poland as a whole. As much as I hate to admit it, you do lose a bit of sense of wonder when you travel constantly. Would I greet Kraków with the enthusiasm of my early twenties? Or be underwhelmed and head to cafes to work the whole time?
The good news, however, is that traveling this much teaches you what you like and don't like. You can often tell in an instant. And that's how Kraków was for me. It hit me all at once. It was beautiful, it was comfortable, it was interesting. This is a great place, I said to myself.
Here's how I fell in love with Kraków. In 30 steps.
1. Start by walking a few minutes from your accommodation to the main square.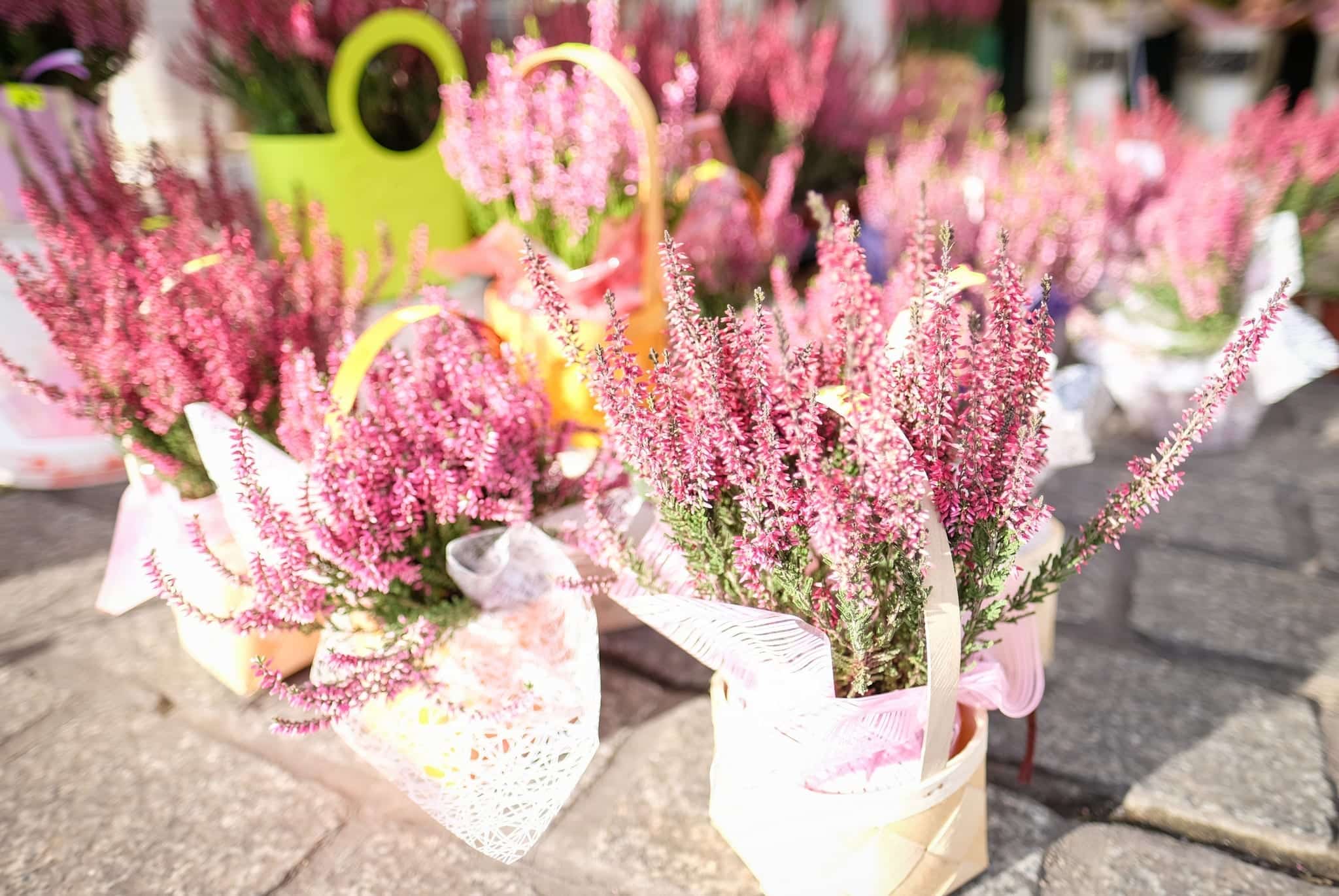 2. Admire the purple flowers that seem to be everywhere.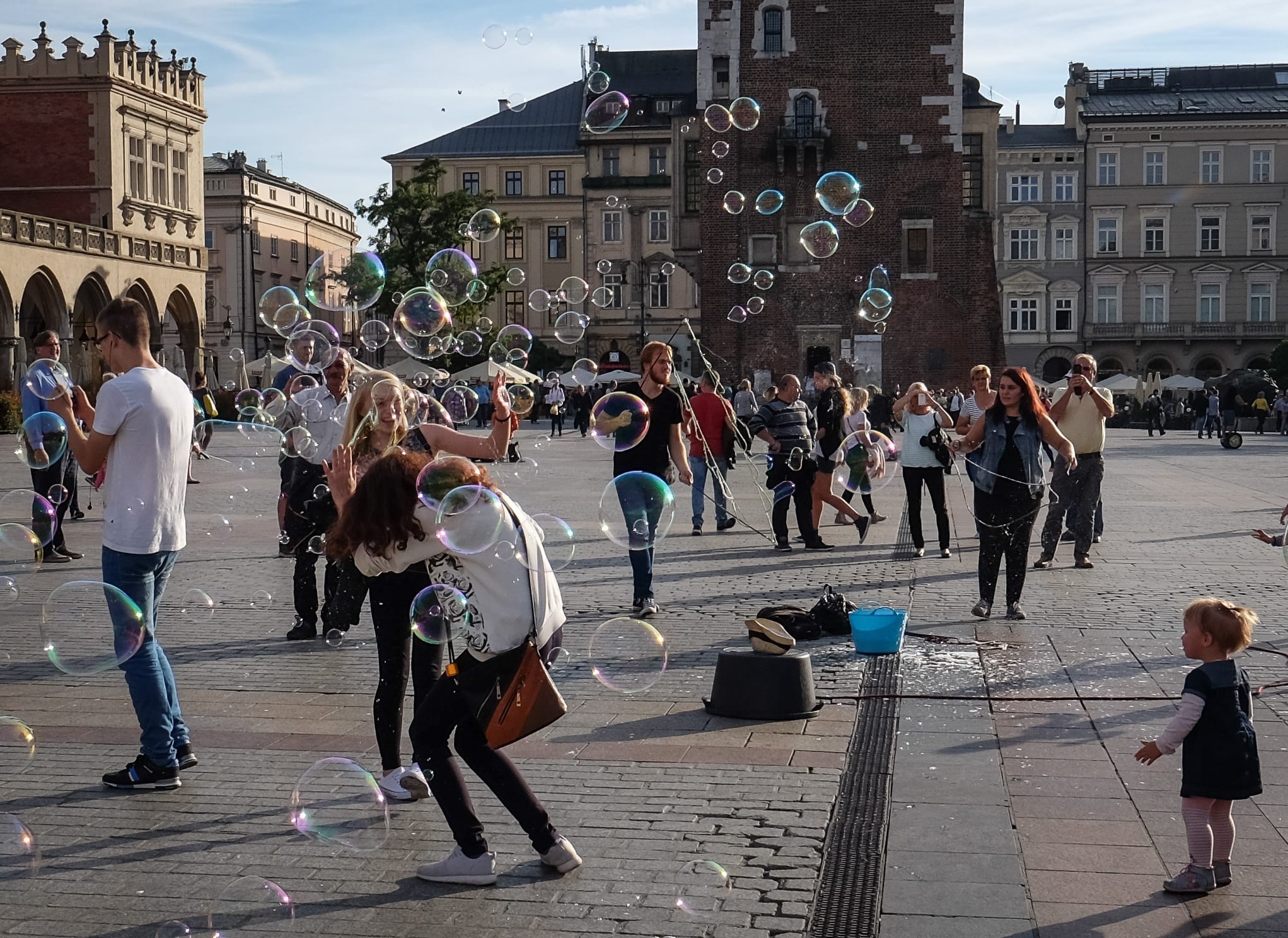 3. Discover a gentleman making bubbles for the kids! Play with them, take hundreds of photos, and curse the little girl in the pink shirt for jumping in front of all your photos.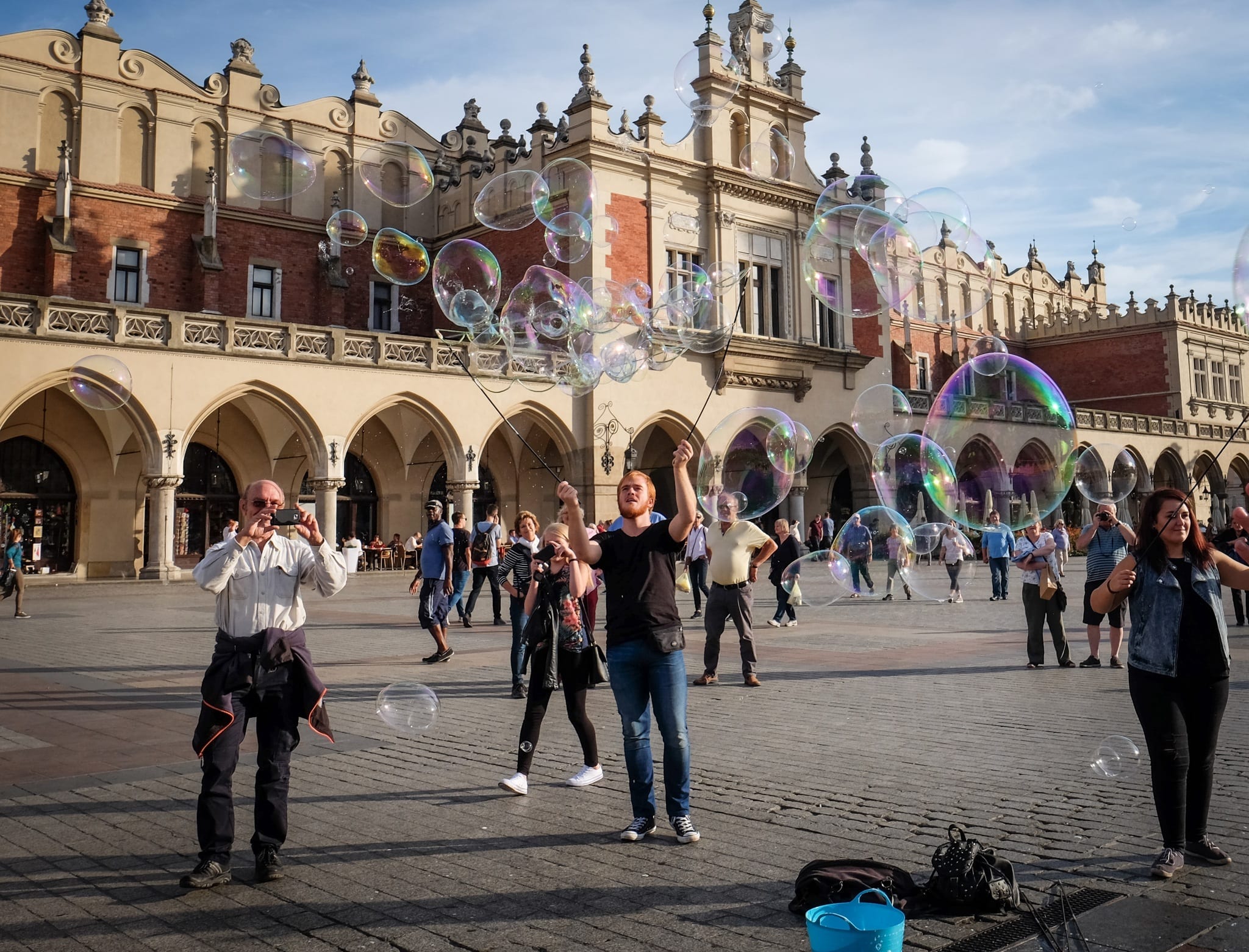 4. Try to catch a moment where the bubble guy looks like God. This will do.
5. Realize that the whole Old Town is encircled by a park. Think to yourself that if you lived here, walking this park would be how you caught up on all your podcasts.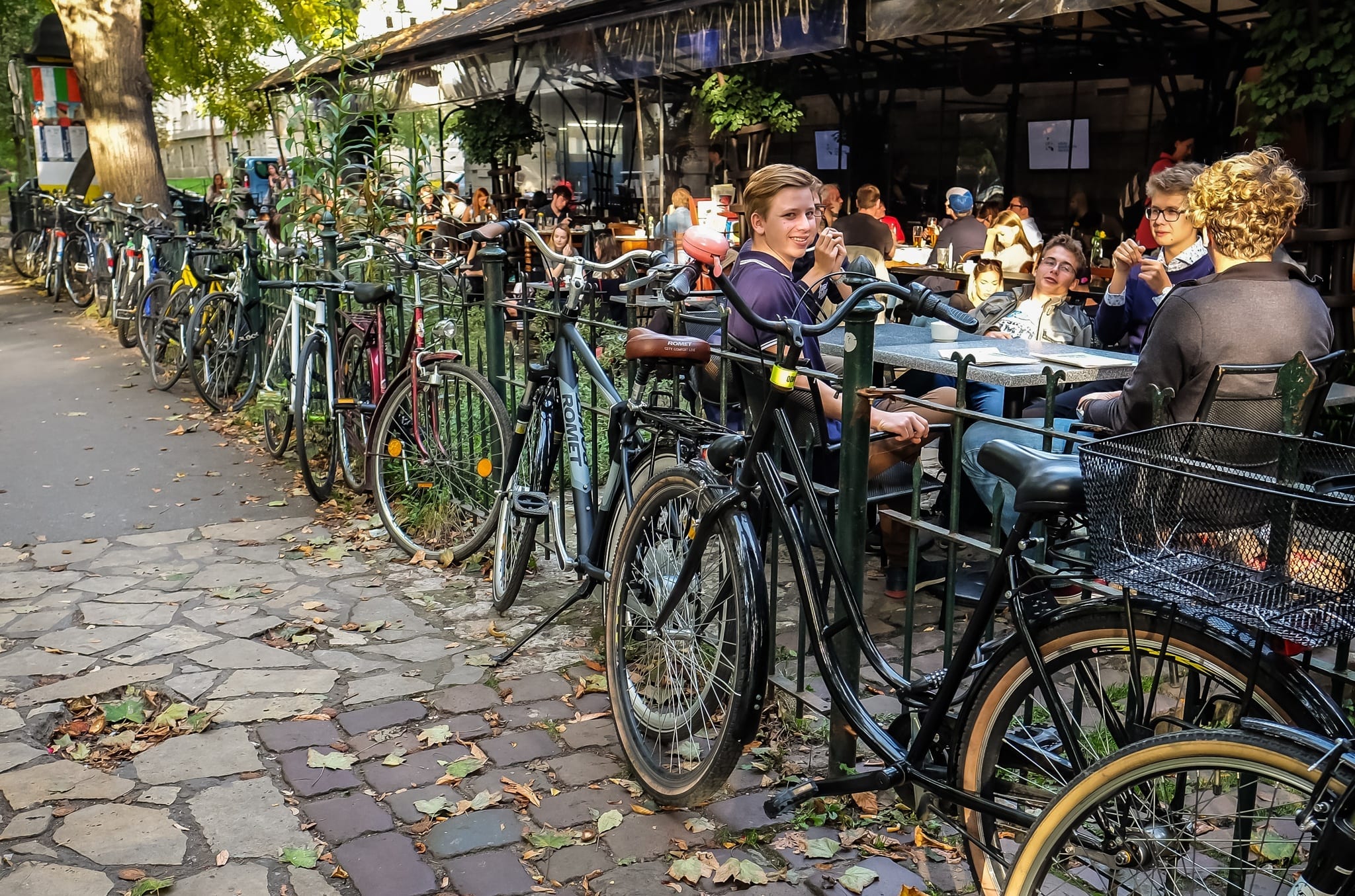 6. Pass a sidewalk cafe and debate whether to go in and get a cup of coffee — until this girl catches you taking a photo and you feel too intimidated to set foot beyond the fence.
7. Head back into the Old Town, find another coffee shop, and order a coconut latte topped with blue syrup. Giggle when you realize that you've only had coconut lattes in Guatemala and Poland.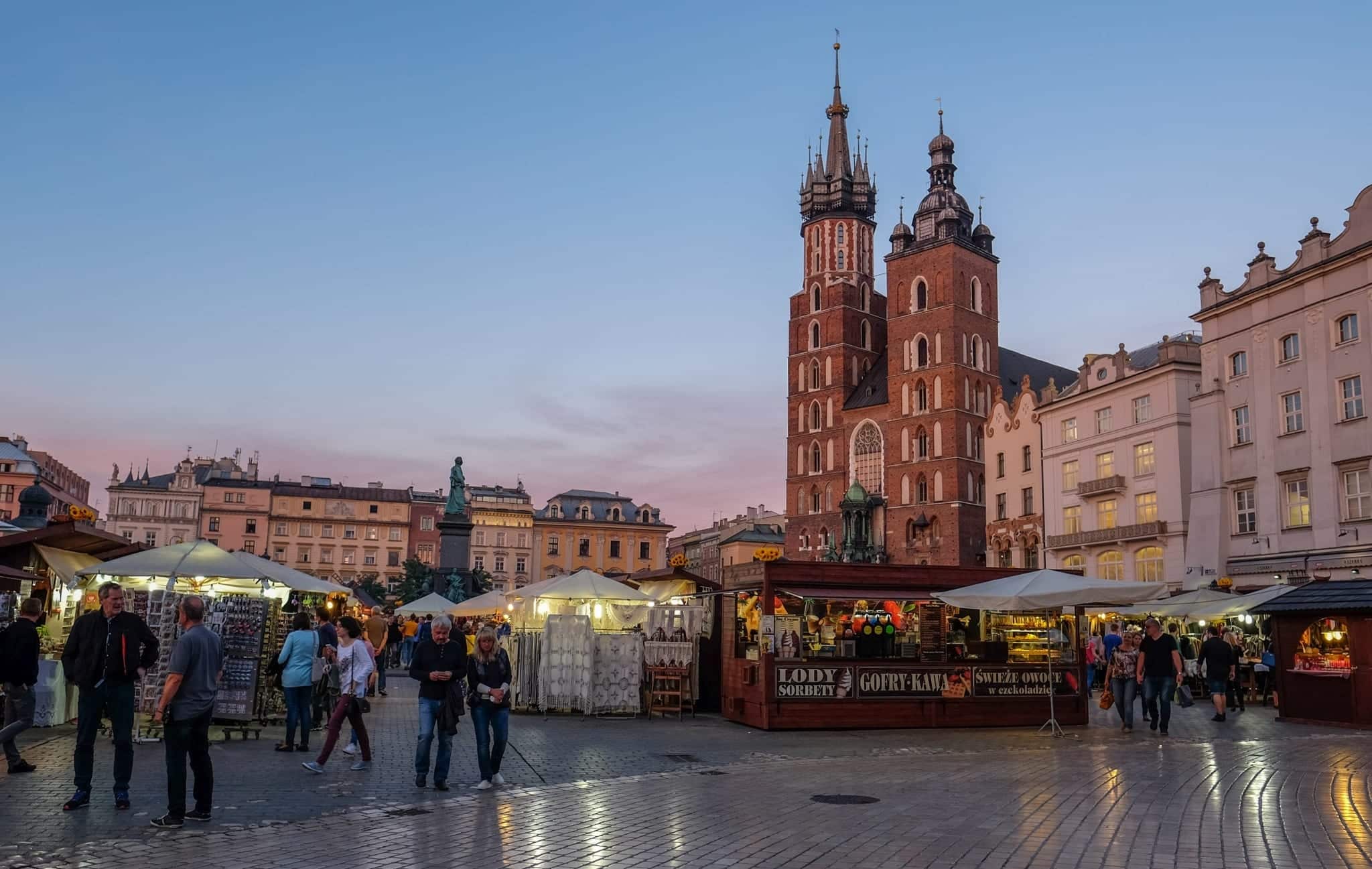 8. Realize that the light is changing fast and head back to the main square to photograph the sunset. Be immediately spellbound by the exquisite, perfect light.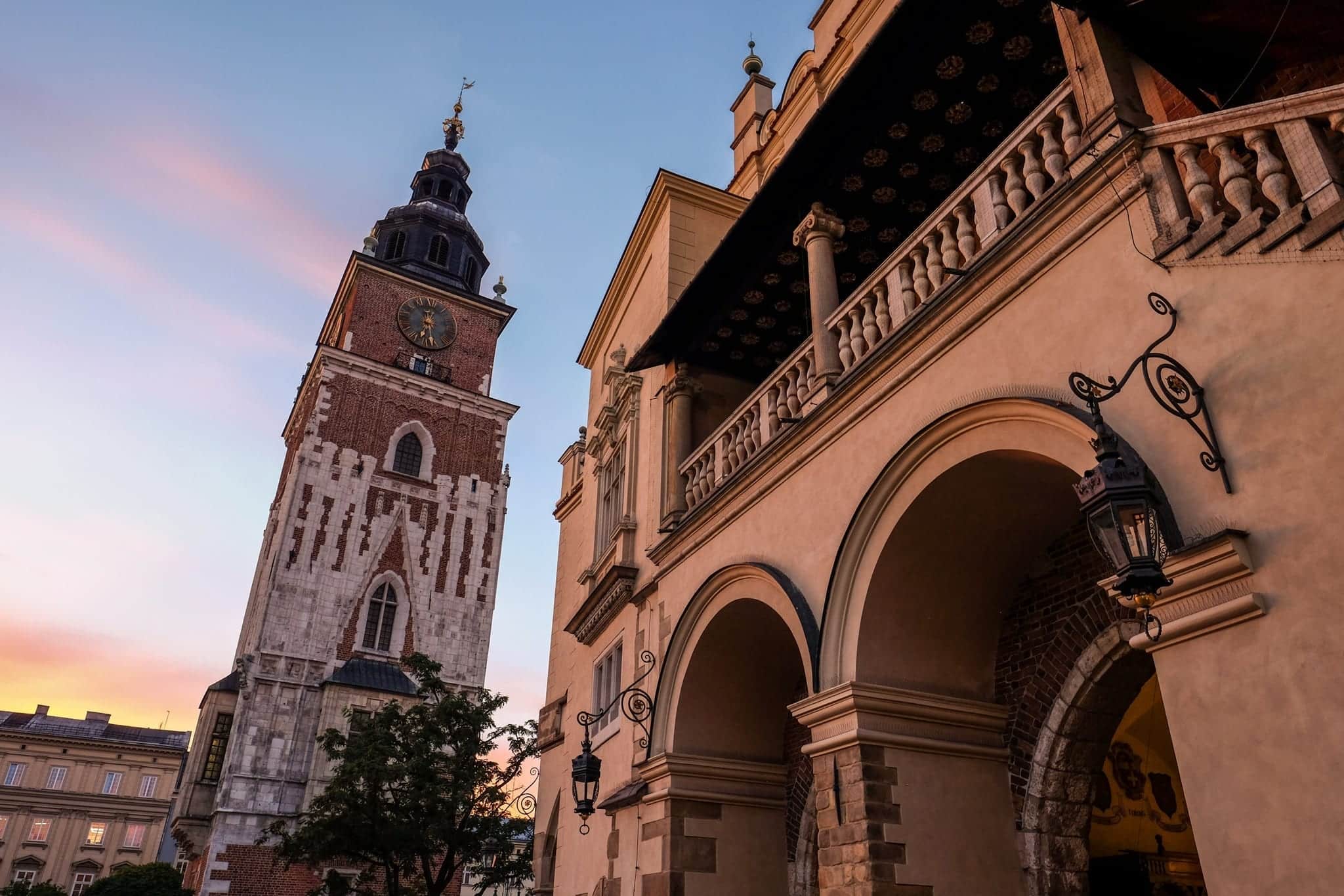 9. Catch the clock tower and a wisp of cotton candy clouds.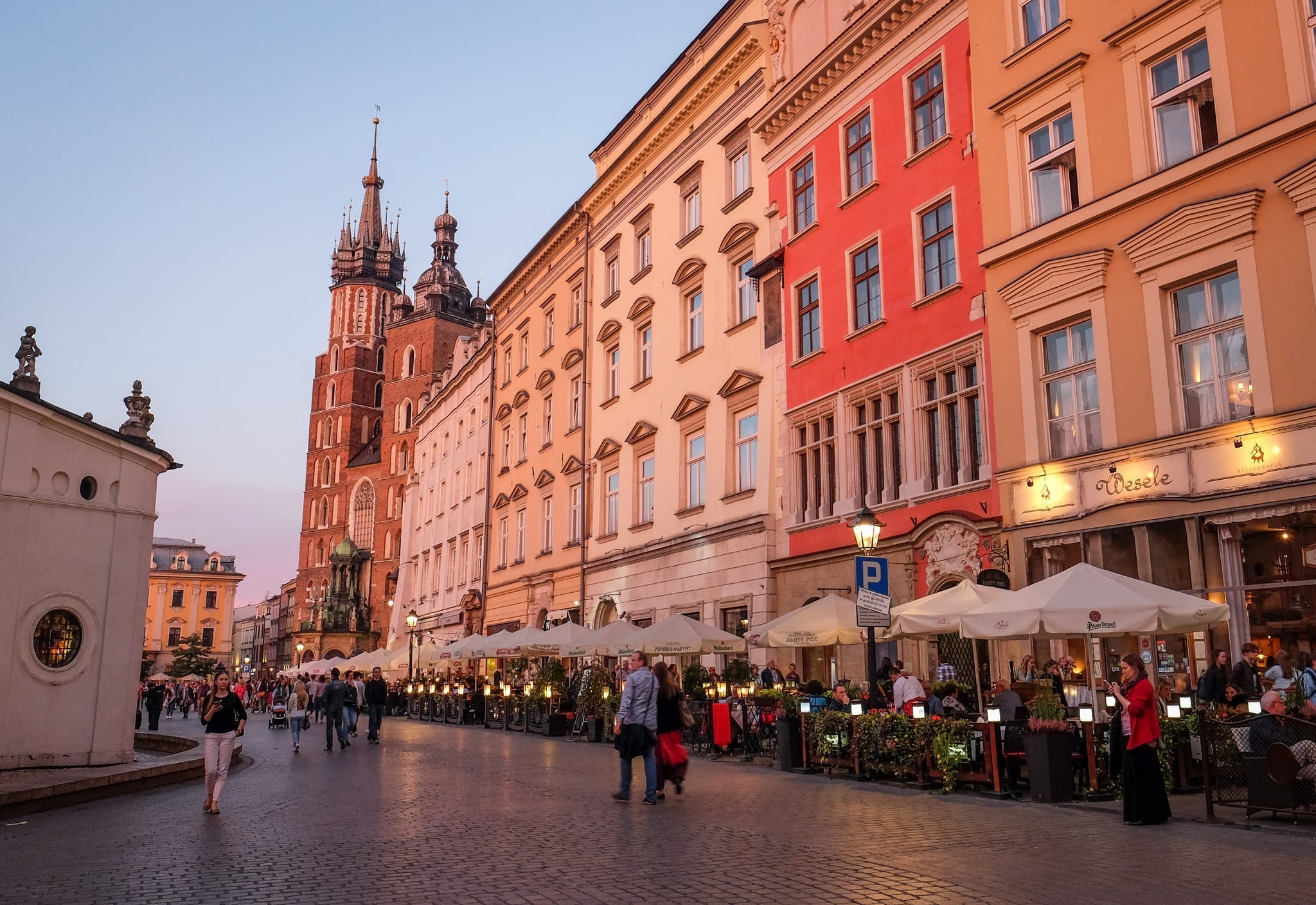 10. Nearly burst into tears at how perfect the colors are. This photo won't need a single tweak. Marvel that it's just the kind of photo that will do great on Instagram. (Spoiler: it does.)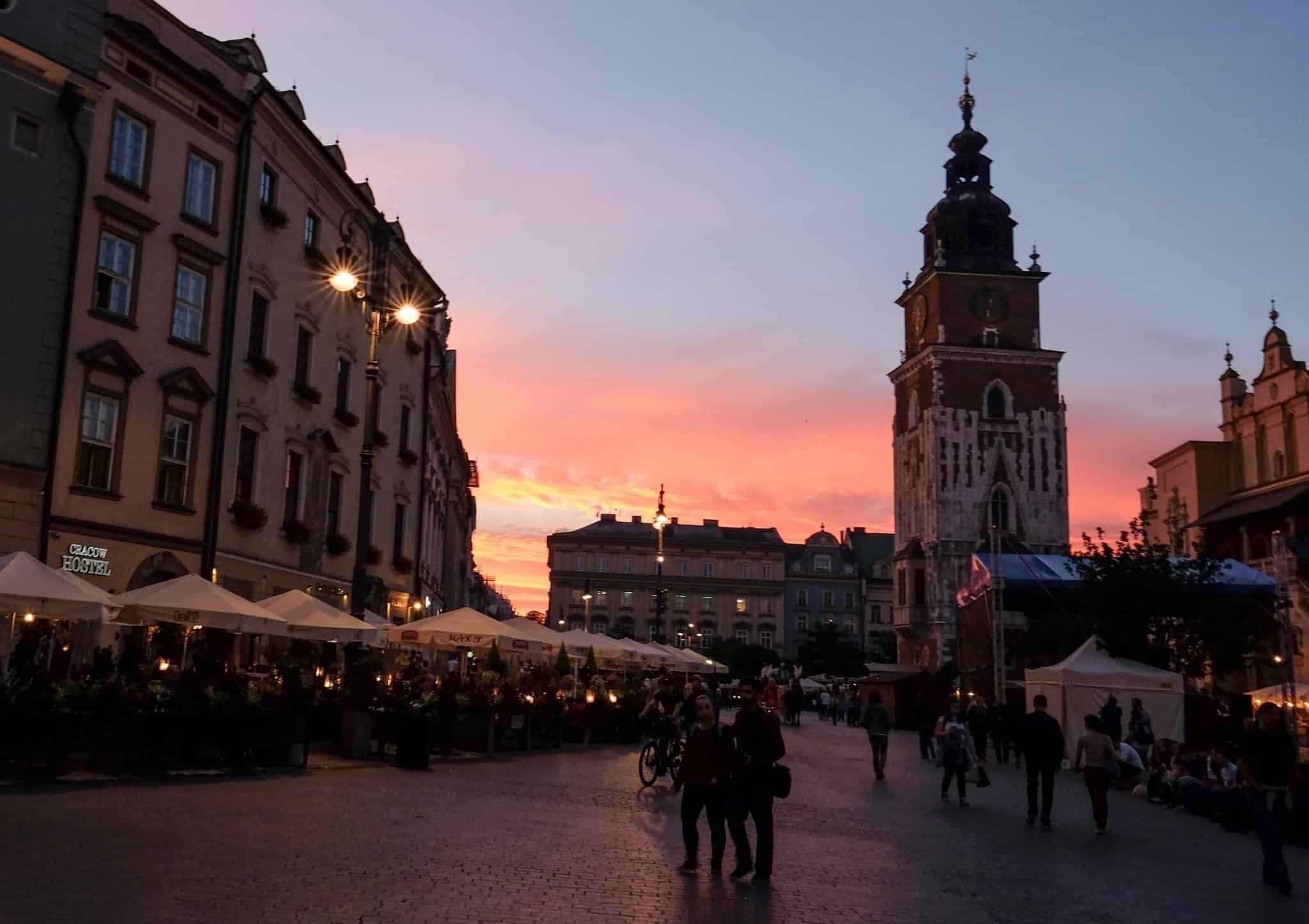 11. Say goodnight to the sunset and the purest light you've seen since Japan.
12. Practice a little panning on your camera with the many tourist vehicles that drive by.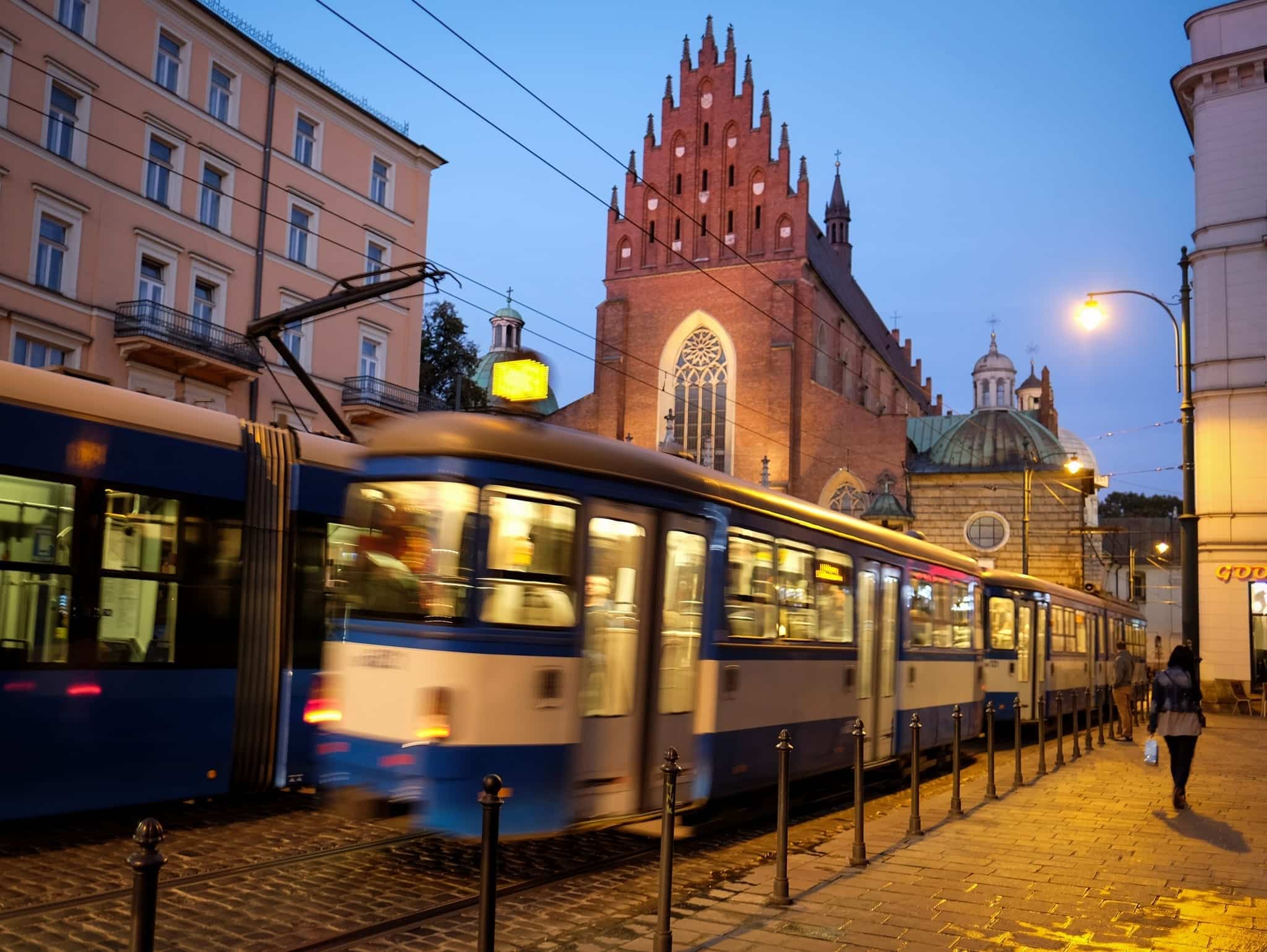 13. Try a few motion shots of the trams as well. Why not? The sky looks great!
14. Pick up your laundry from Frania Cafe, the cafe laundromat where you dropped it off three hours earlier. Wonder to yourself whether a laundromat cafe would work in your neighborhood in New York. It could be great. Also, rejoice at getting to wear a bra again.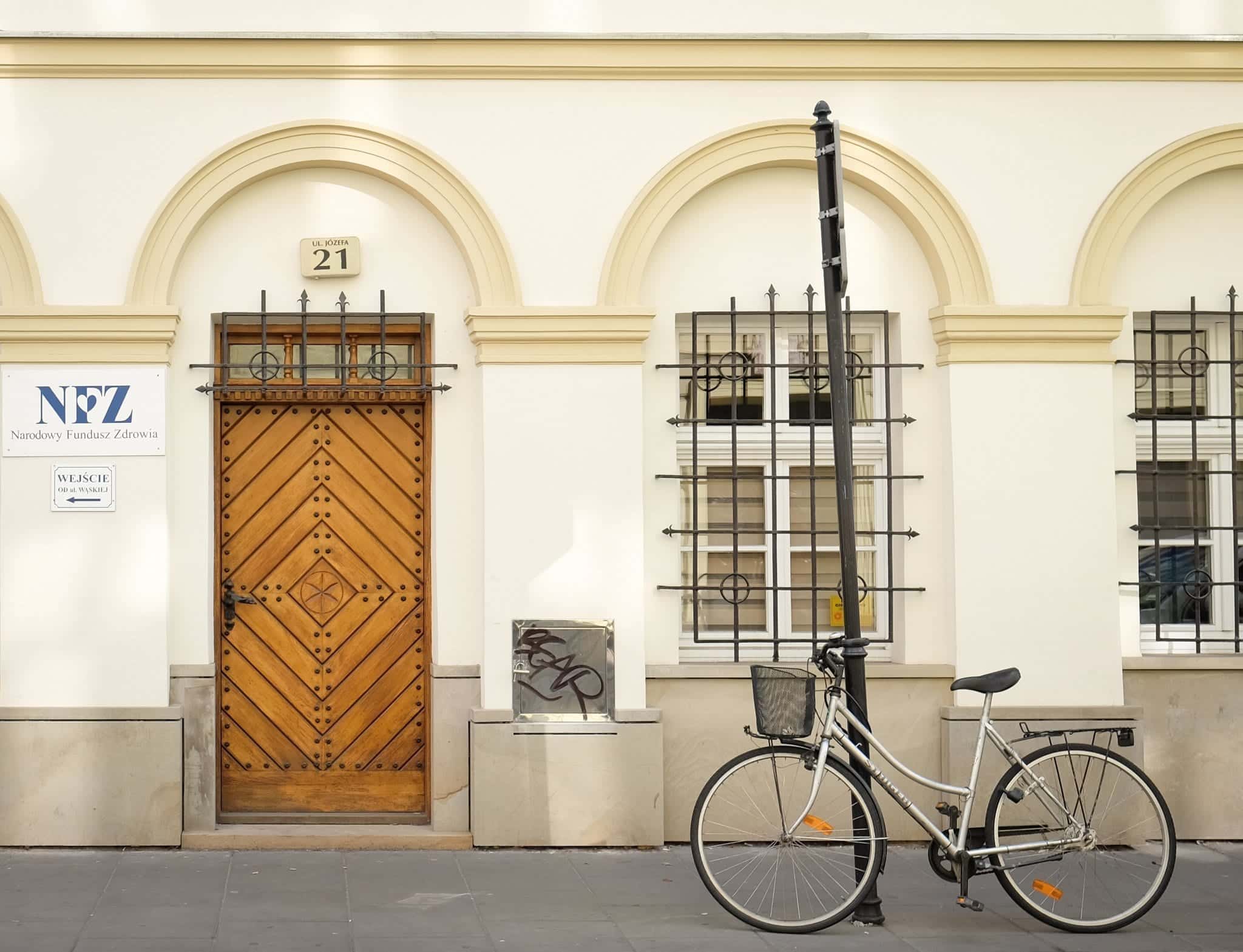 15. Spend a morning hopping around Kazimierz, the Jewish quarter. Hop in and out of the vintage boutiques and odd shops, then meet up with a lovely reader of yours.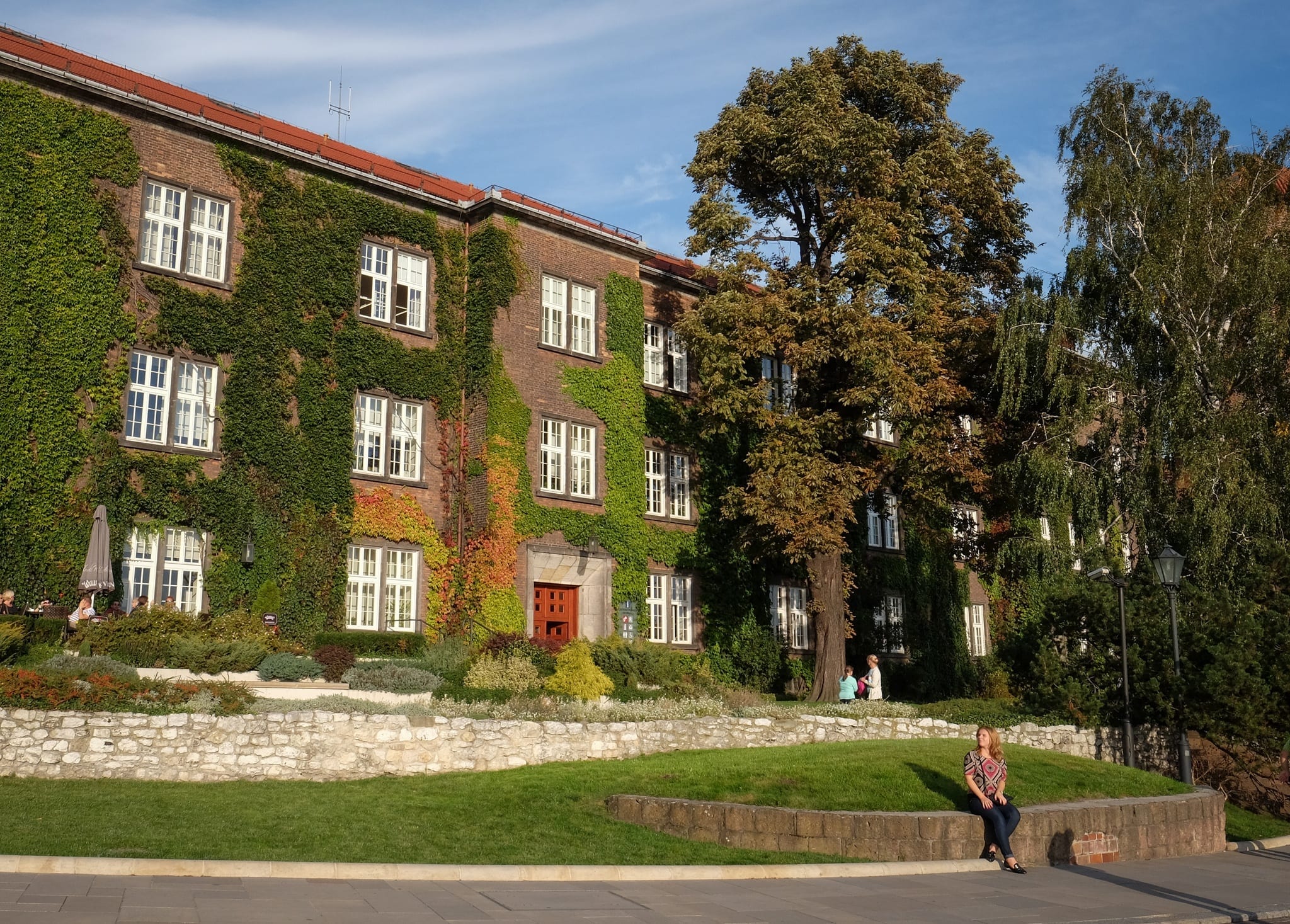 16. Realize that you're falling into the trap of imagining what your life would be like if you lived here. Even though you know it won't be happening. Do you have a ghost life here?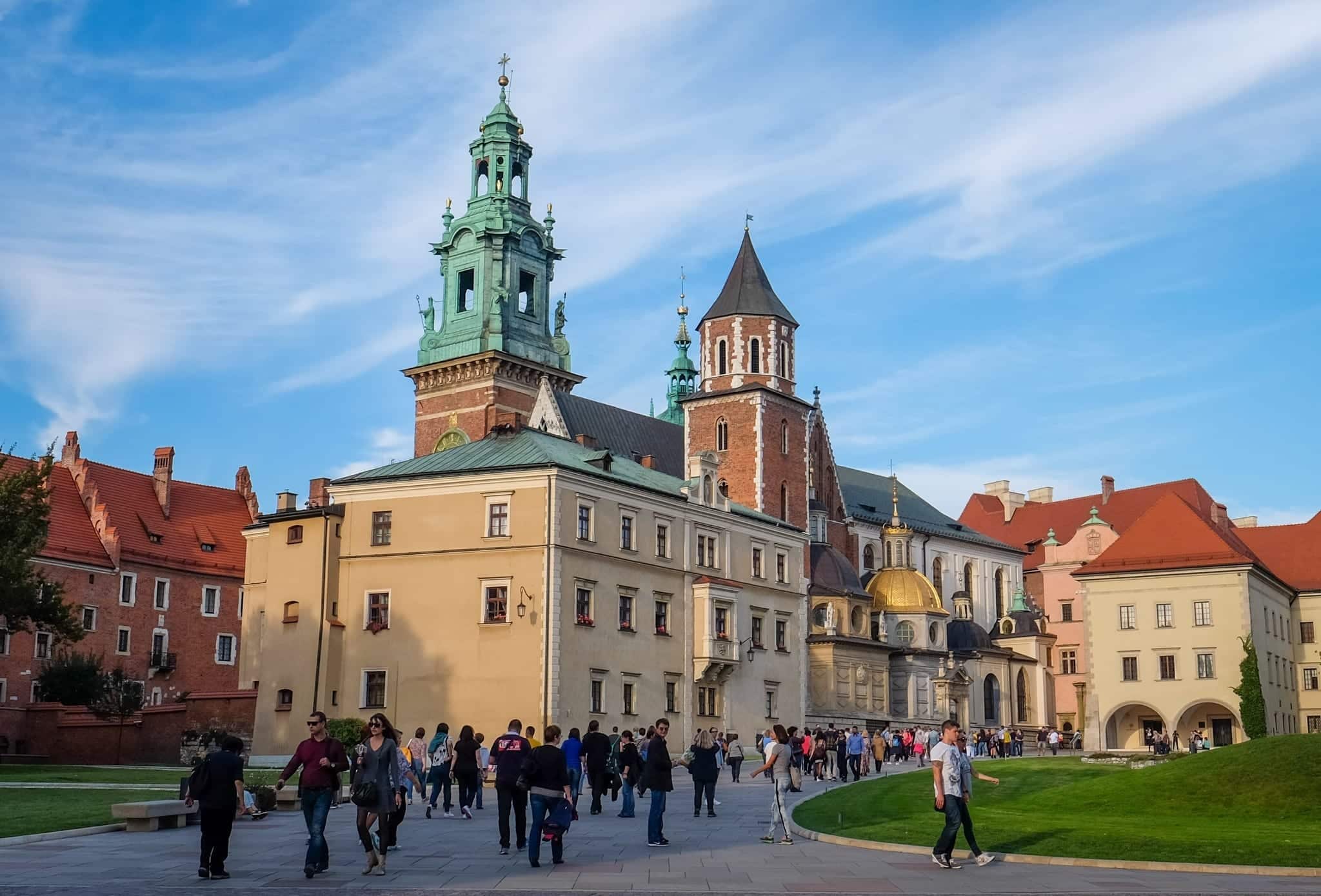 17. Stroll up to the cathedral at Wawel Castle.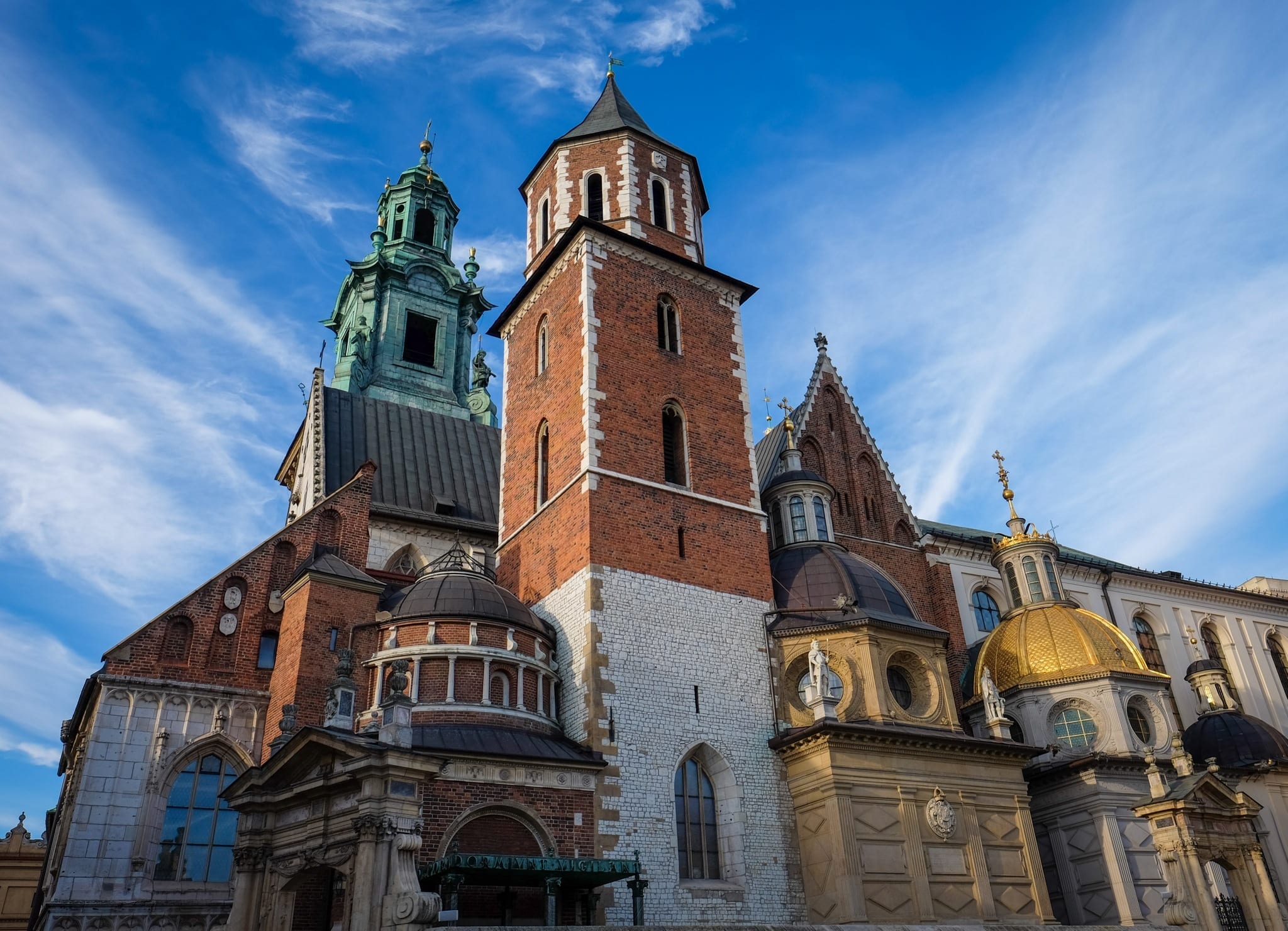 18. Take another pic that you know will do great on Instagram. It does.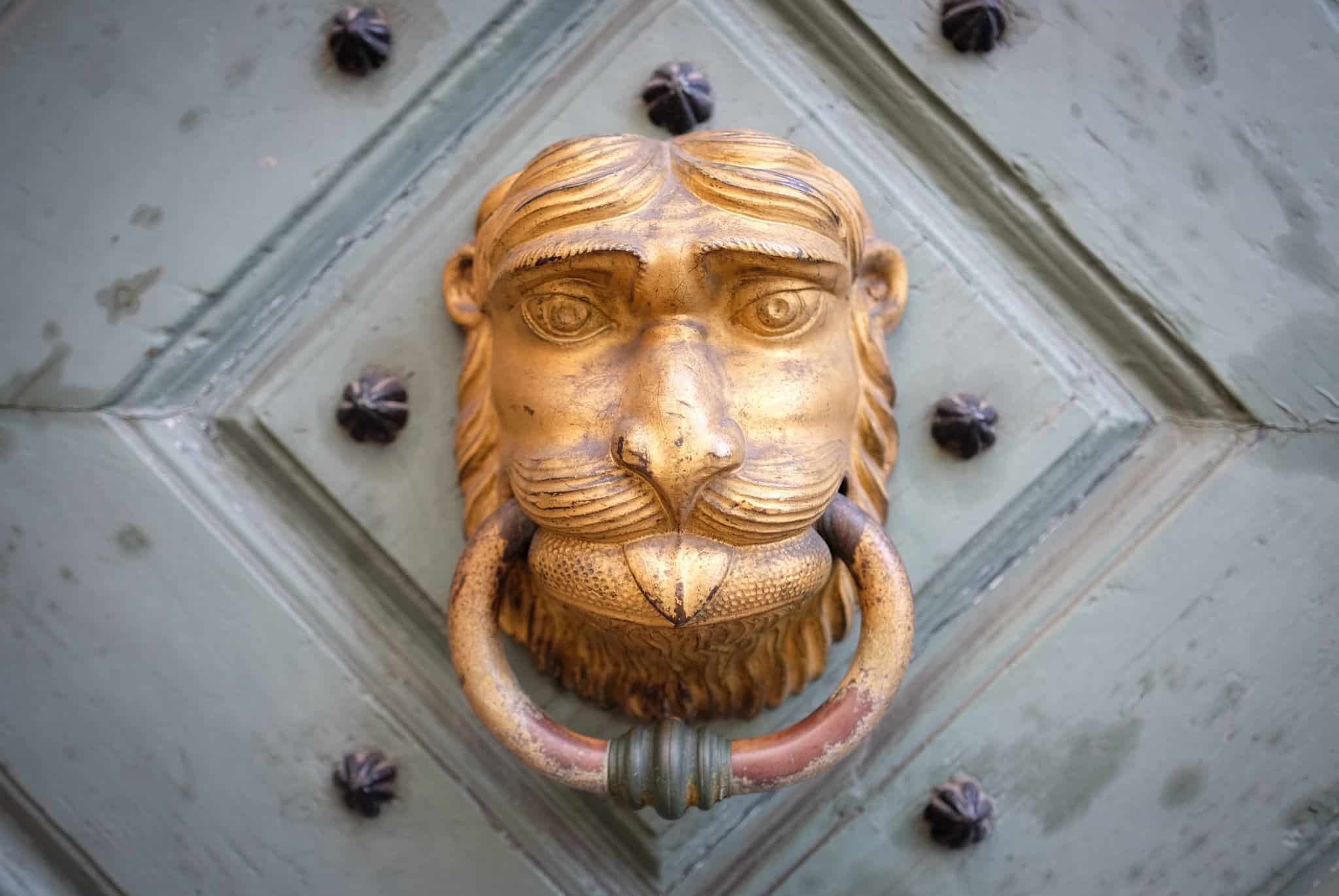 19. Contemplate adding a knocker like this to your apartment in New York.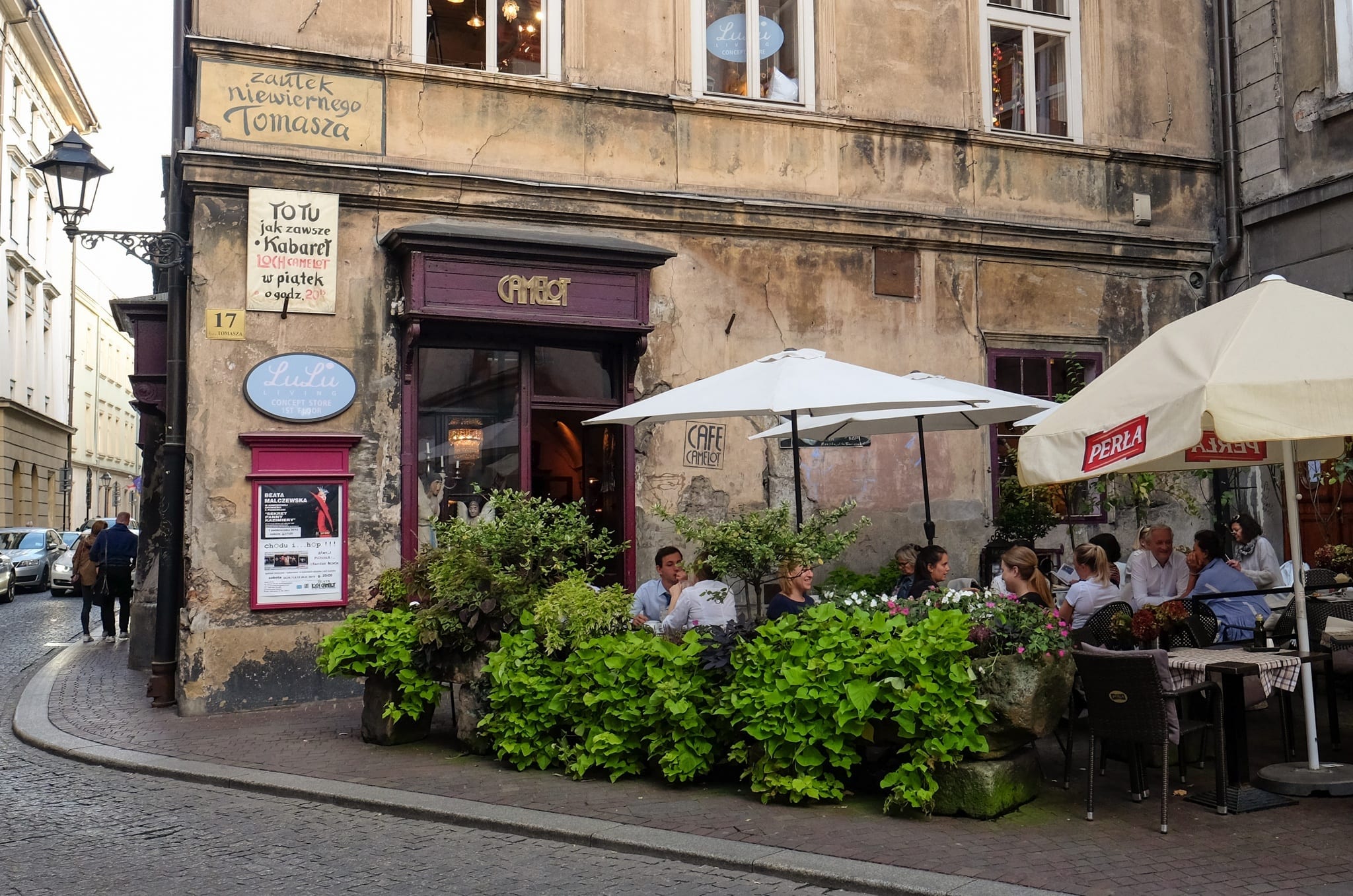 20. Head to one of your reader's favorite spots, Camelot, a funky cafe in the Old Town.
21. Get up to use the bathroom…and take photos of everything inside.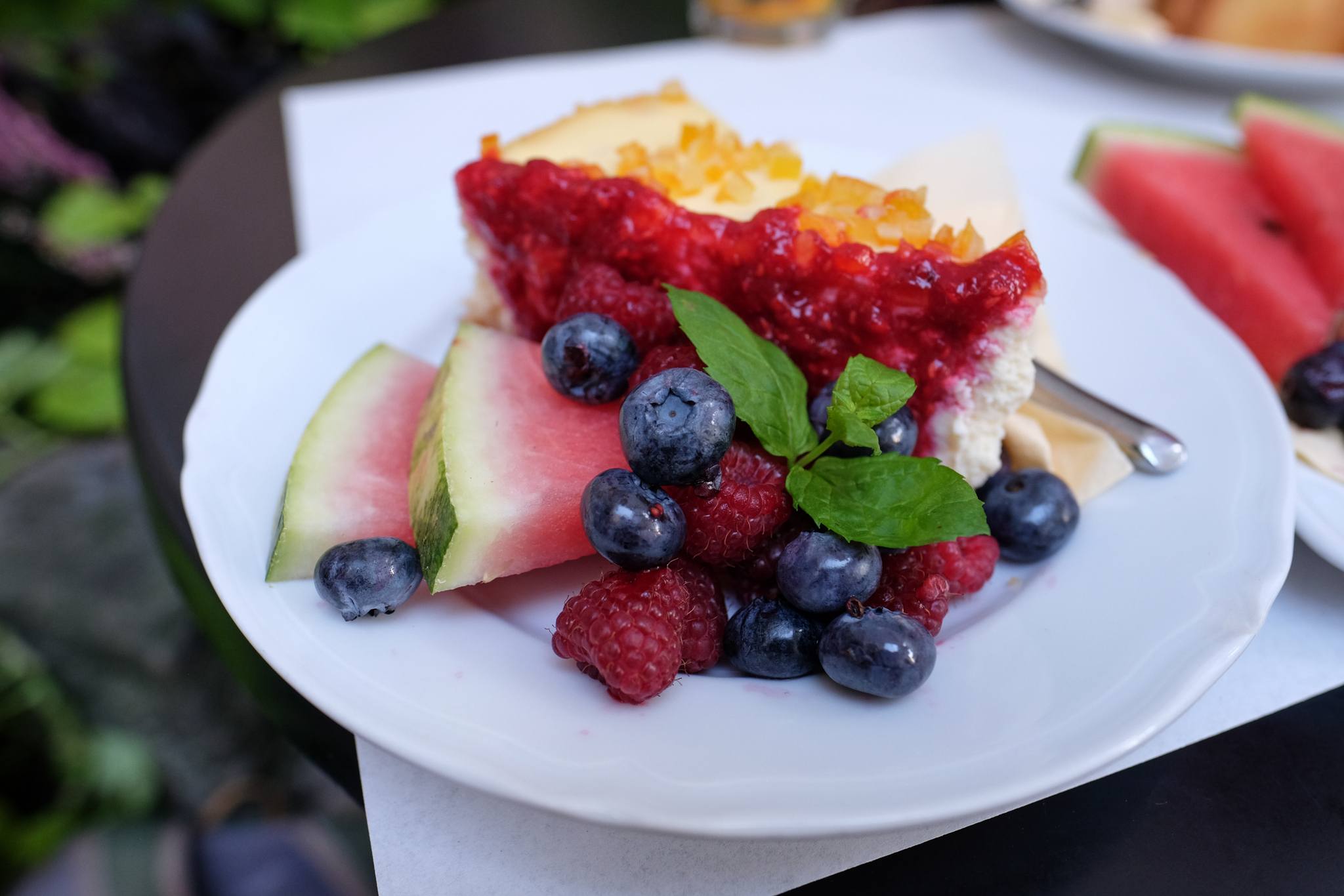 22. Taste your first Polish cheesecake — it's milder than its American counterpart, and not as smooth, but very delicious, especially with berries.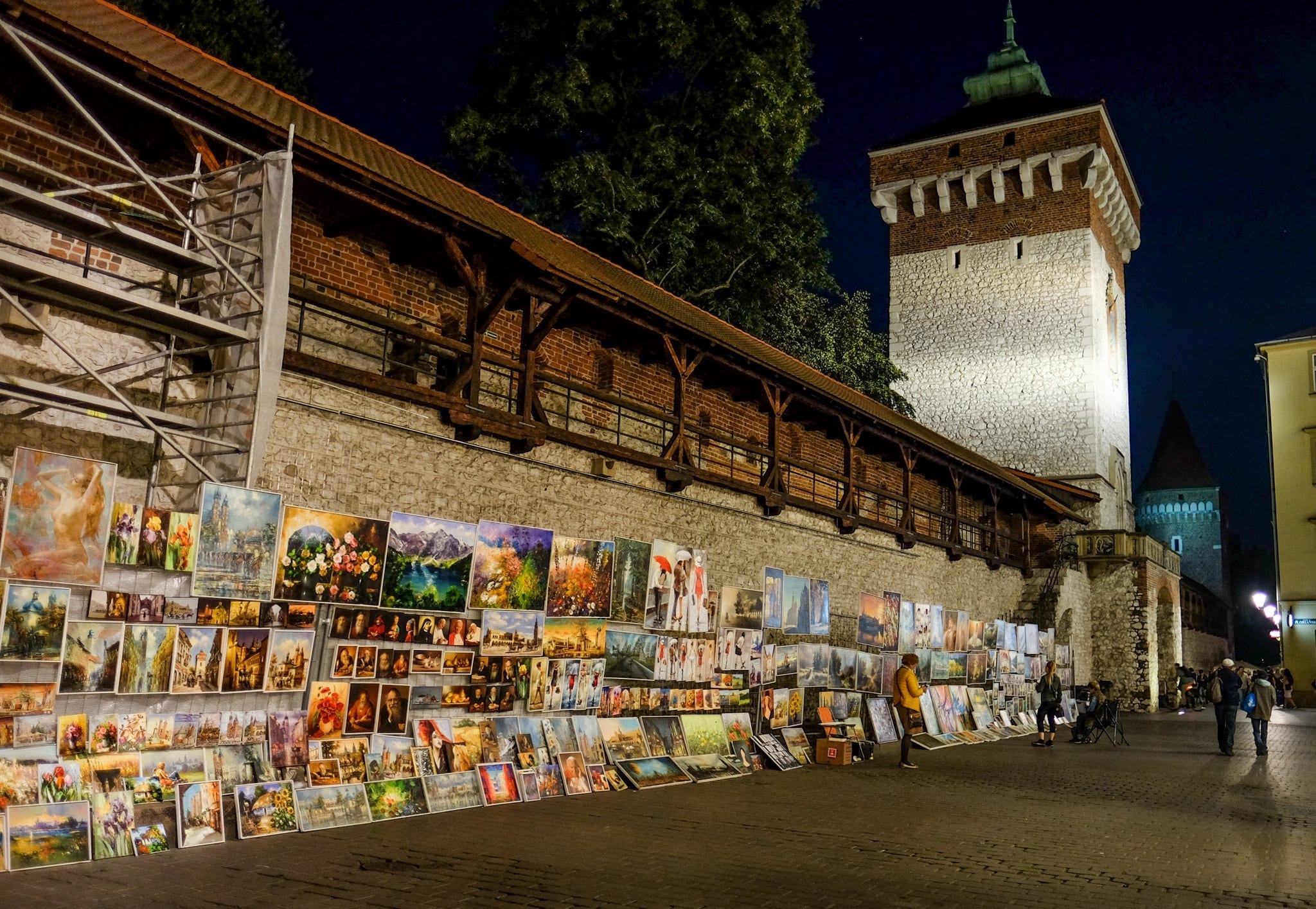 23. Take an evening stroll to confirm that yes, Kraków looks just as good by night.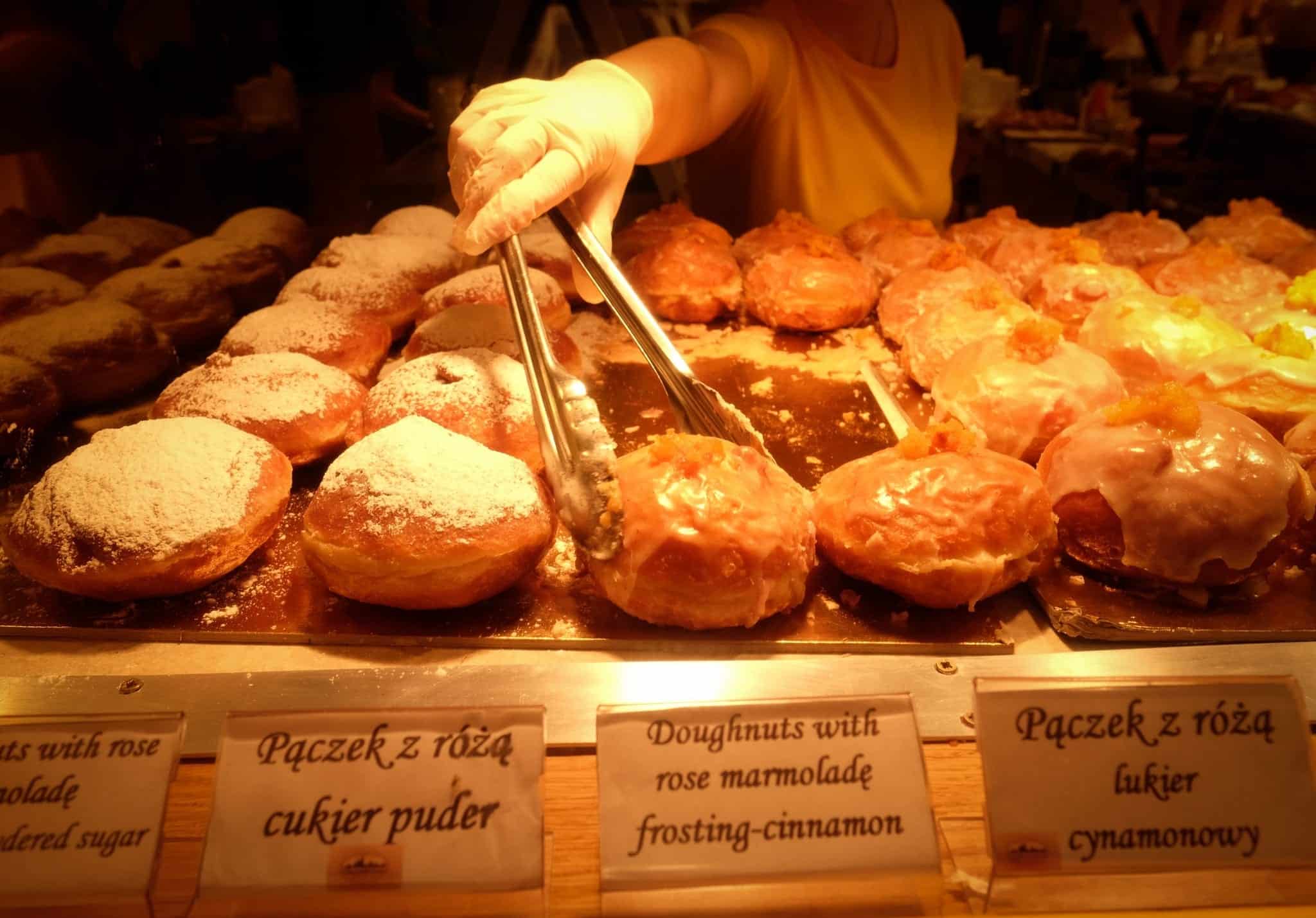 24. Discover that paczki, Polish donuts, are apparently being sold right around the corner from your guesthouse! Give in to temptation, purchase one, wait until you're in the privacy of your room, then take a bite and sigh.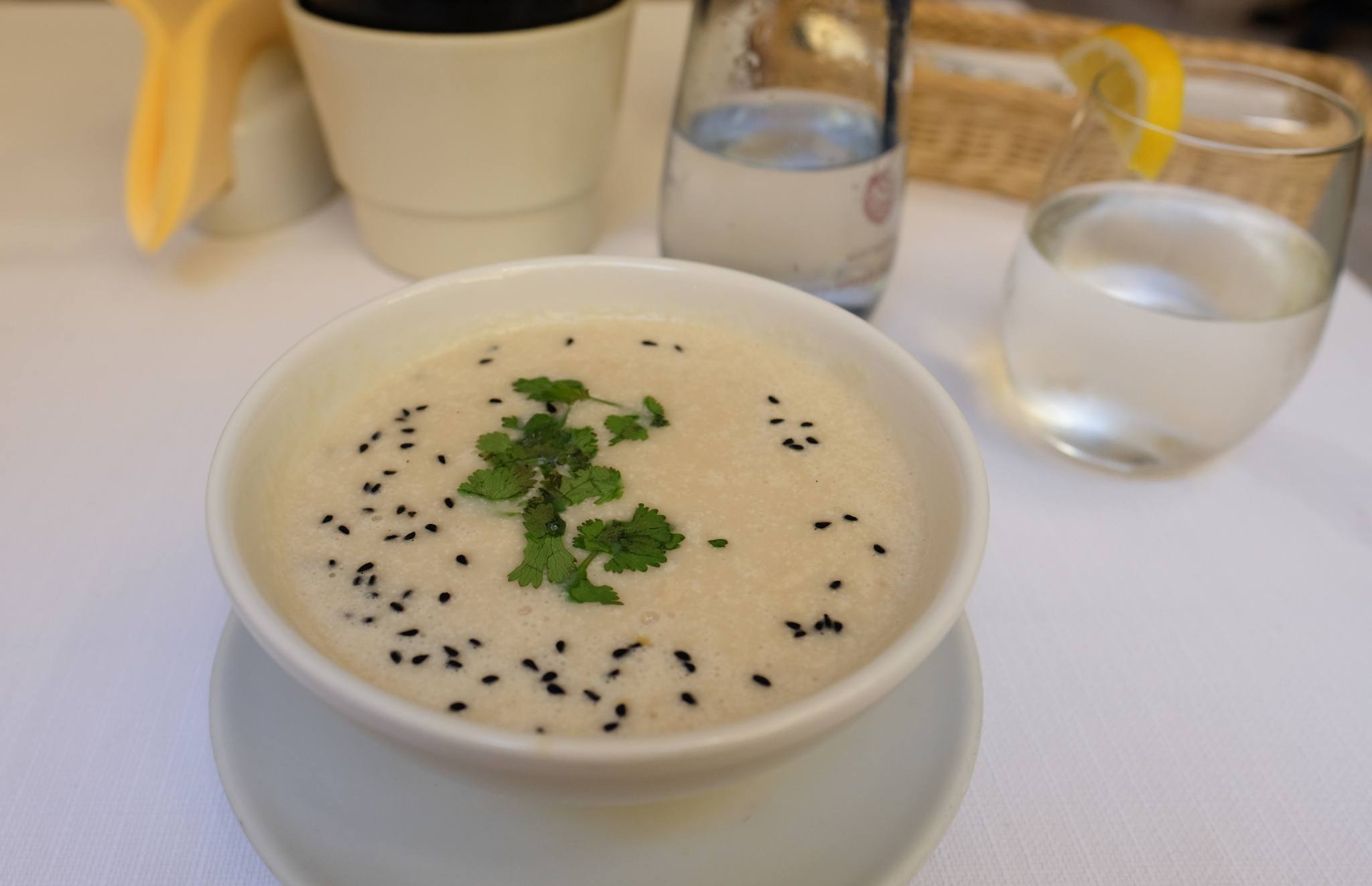 25. Eat soup. Again and again. Decide that Poland is your new favorite soup country in the world.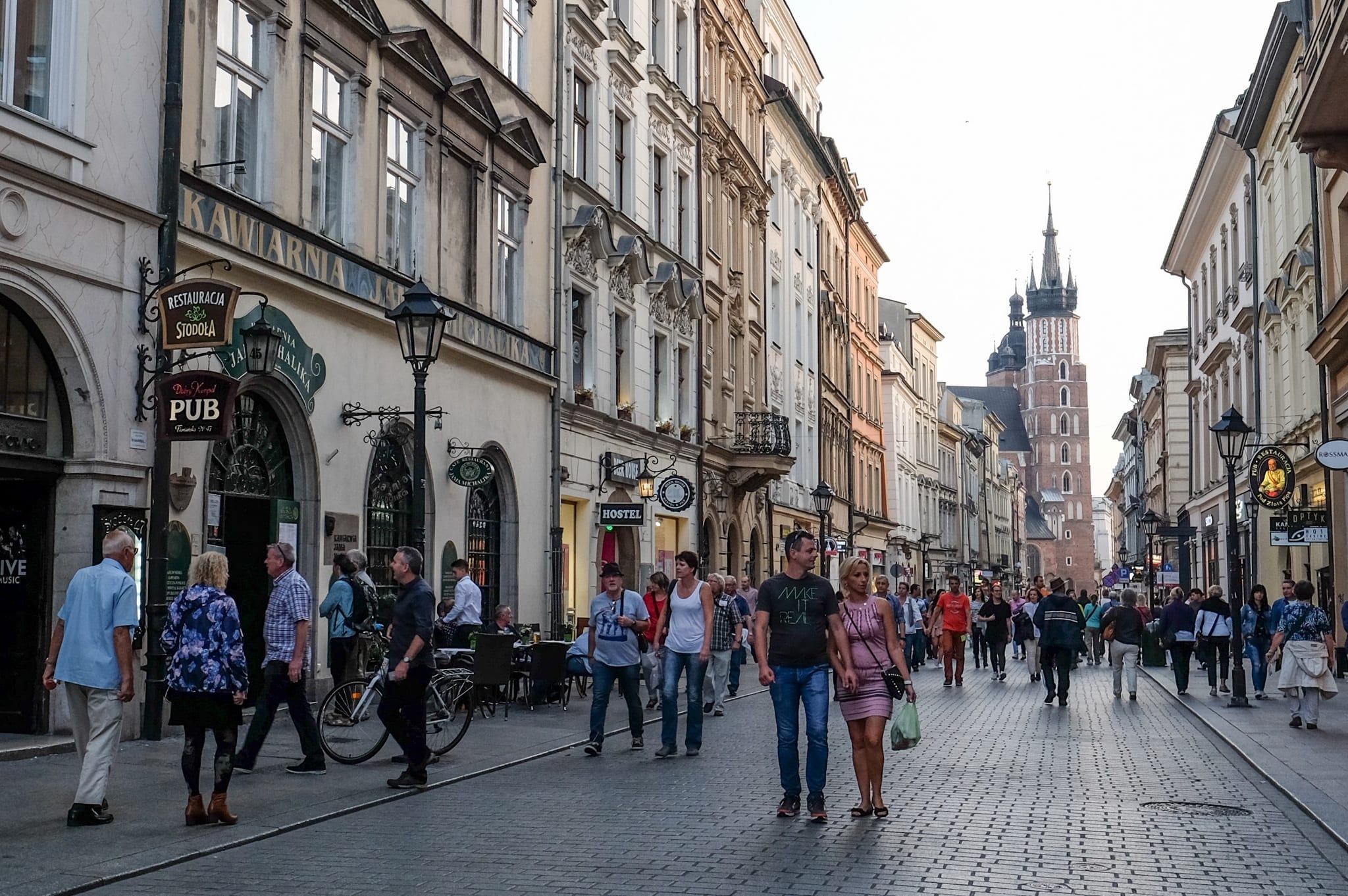 26. See that there is a Sephora near the main square and this is all that matters right now. Realize they only stock foundations for the very pale, but get recommended an eyebrow pencil that you use till this day.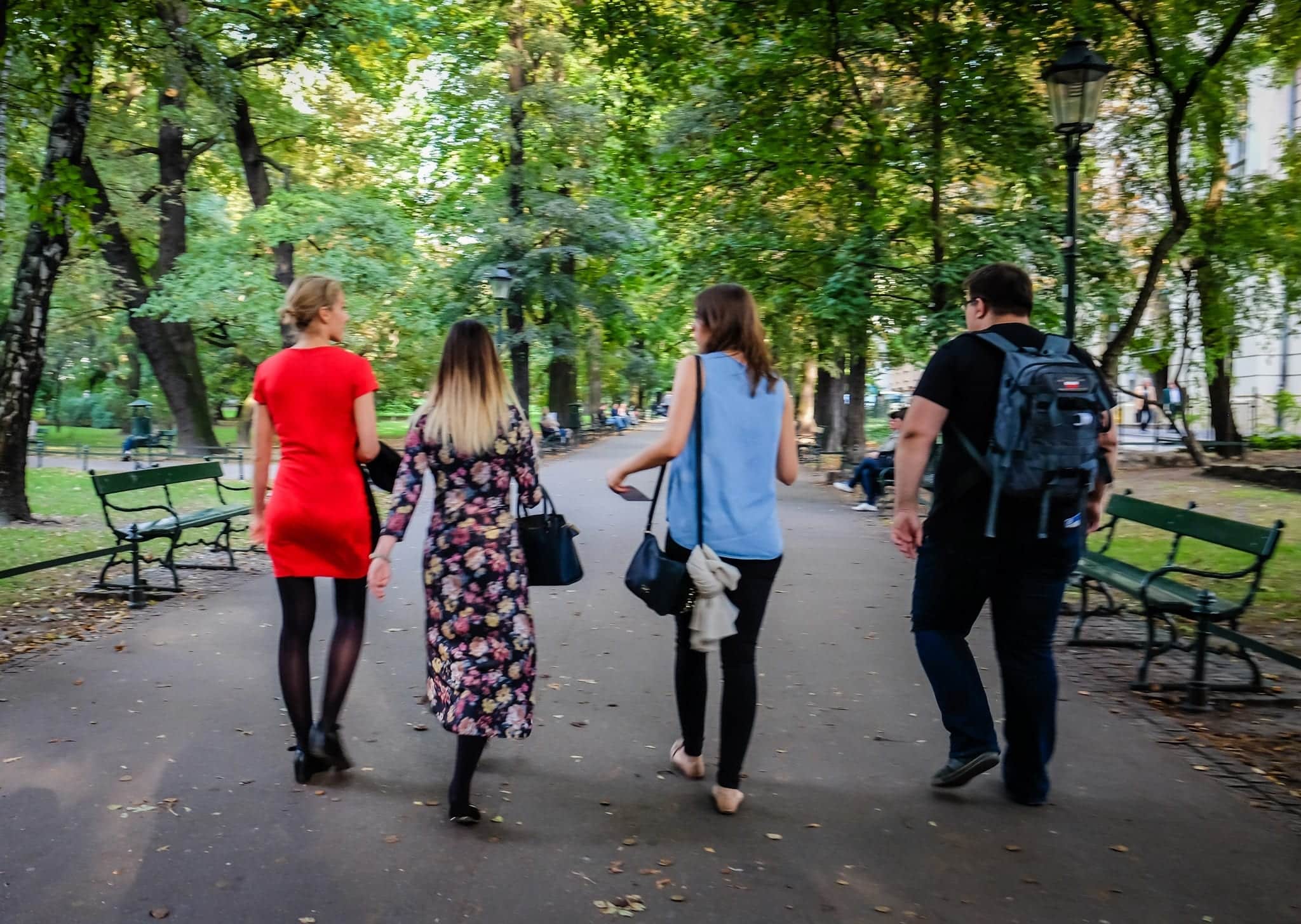 27. Follow a group of four friends around the park — then realize that they remind you of The Wizard of Oz!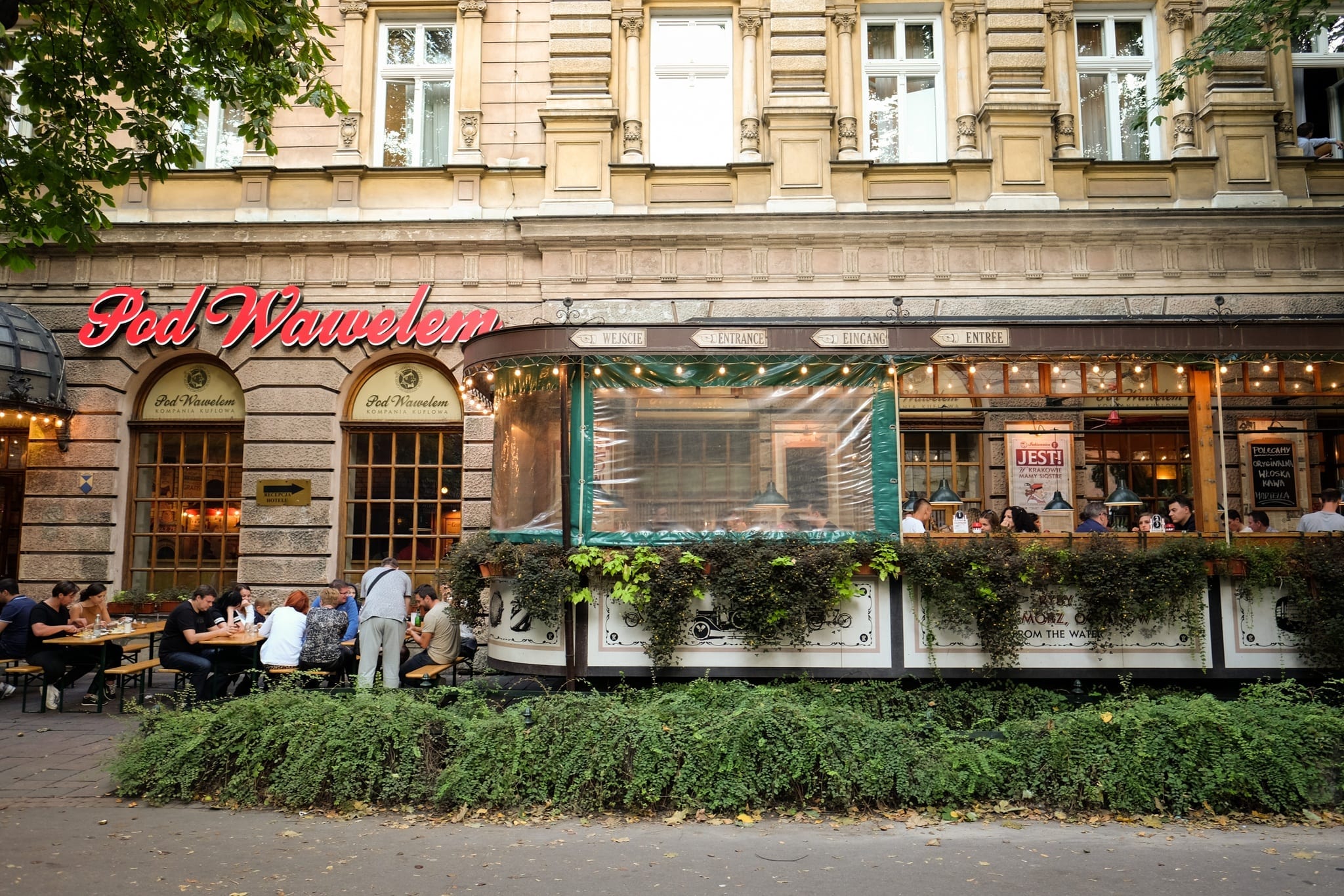 28. Evaluate whether you've been missing out by only having two beers during your entire duration in Poland.
29. Admire the first trees turning red for fall.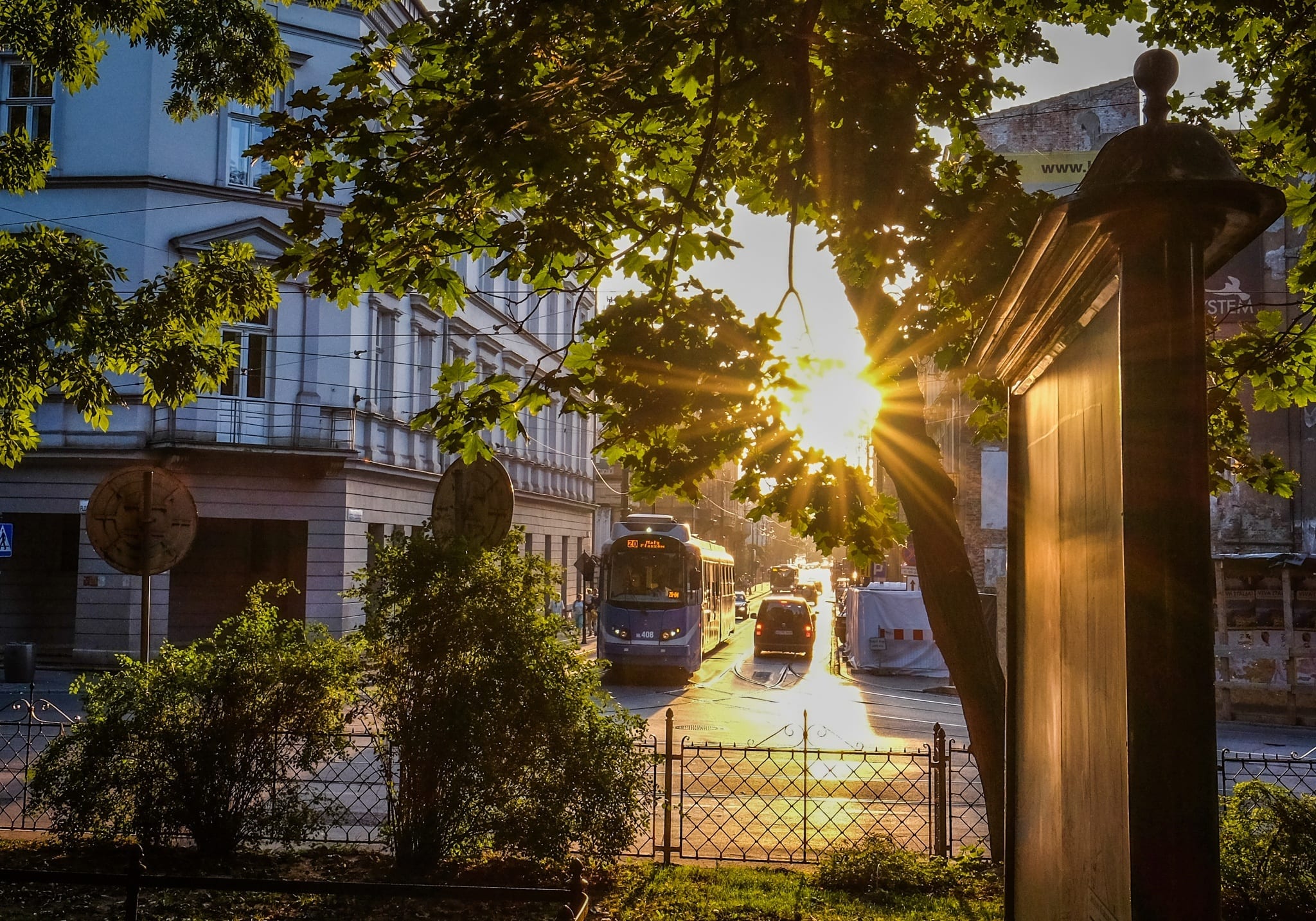 30. And finally, on your final night in the city, capture the perfect sunburst after five or six tries. Vow to remember this moment forever.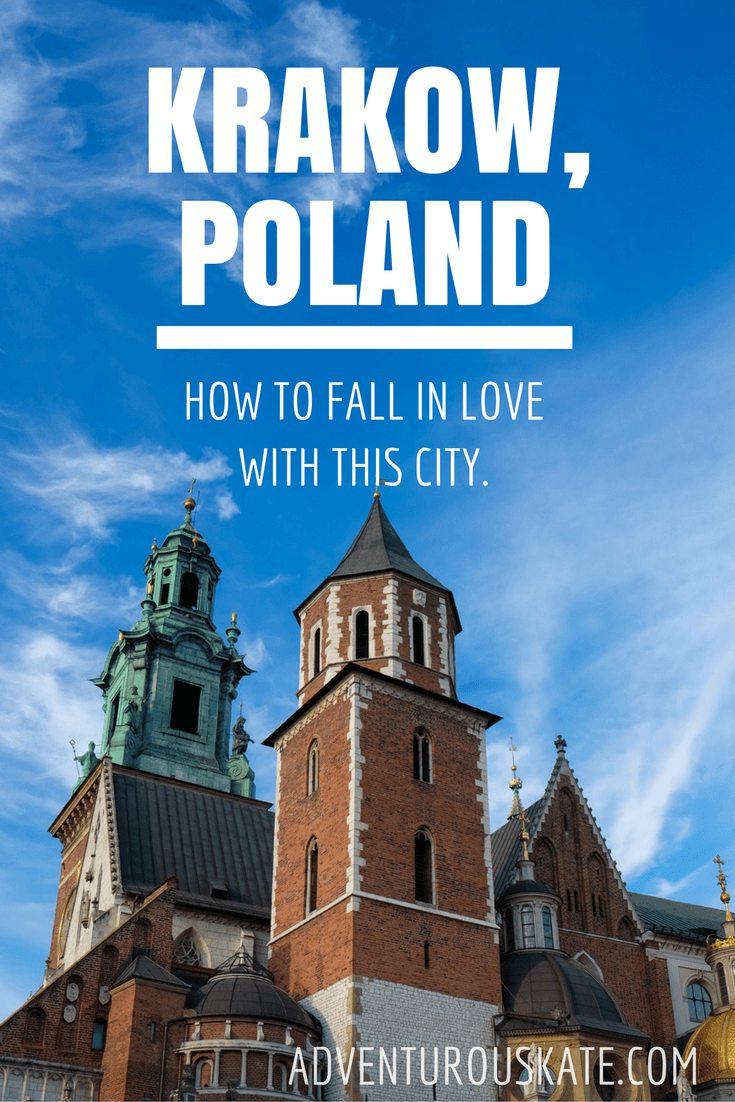 Essential Info: In Kraków I stayed at Poselska Góscinne Guesthouse, one of the best budget guesthouses I've experienced in a long time. It was close to perfect: good-sized private room with a private bath, super comfortable, great internet, modern facilities, very nice owners, in an ideal location in the heart of the Old Town. AND they charge solo travelers less! Double rooms 150-180 zloty ($36-44) for one person, 230-260 zloty ($56-63) for two people.

You can find the best rates on other hotels in Kraków here.

Two restaurants I loved happened to be on the same street as the guesthouse: Restauracja Miód Malina has delicious local food in a building from the 1300s, while Corse is an outstanding Corsican restaurant (what a surprise to find it in Poland!). And the cafe pictured above with the cheesecake is Camelot.

If you plan to visit Auschwitz from Kraków, I urge you to book as early as possible. I didn't go in part because the English tours were sold out. More information is here.

Don't visit Kraków without travel insurance — it could save your life. I use World Nomads for insurance on every trip I take and I highly recommend them.
Have you been to Krakow? Or does it look like your kind of city?
Get email updates from Kate
Never miss a post. Unsubscribe anytime!