Adventurous Kate contains affiliate links. If you make a purchase through these links, I will earn a commission at no extra cost to you. Thanks!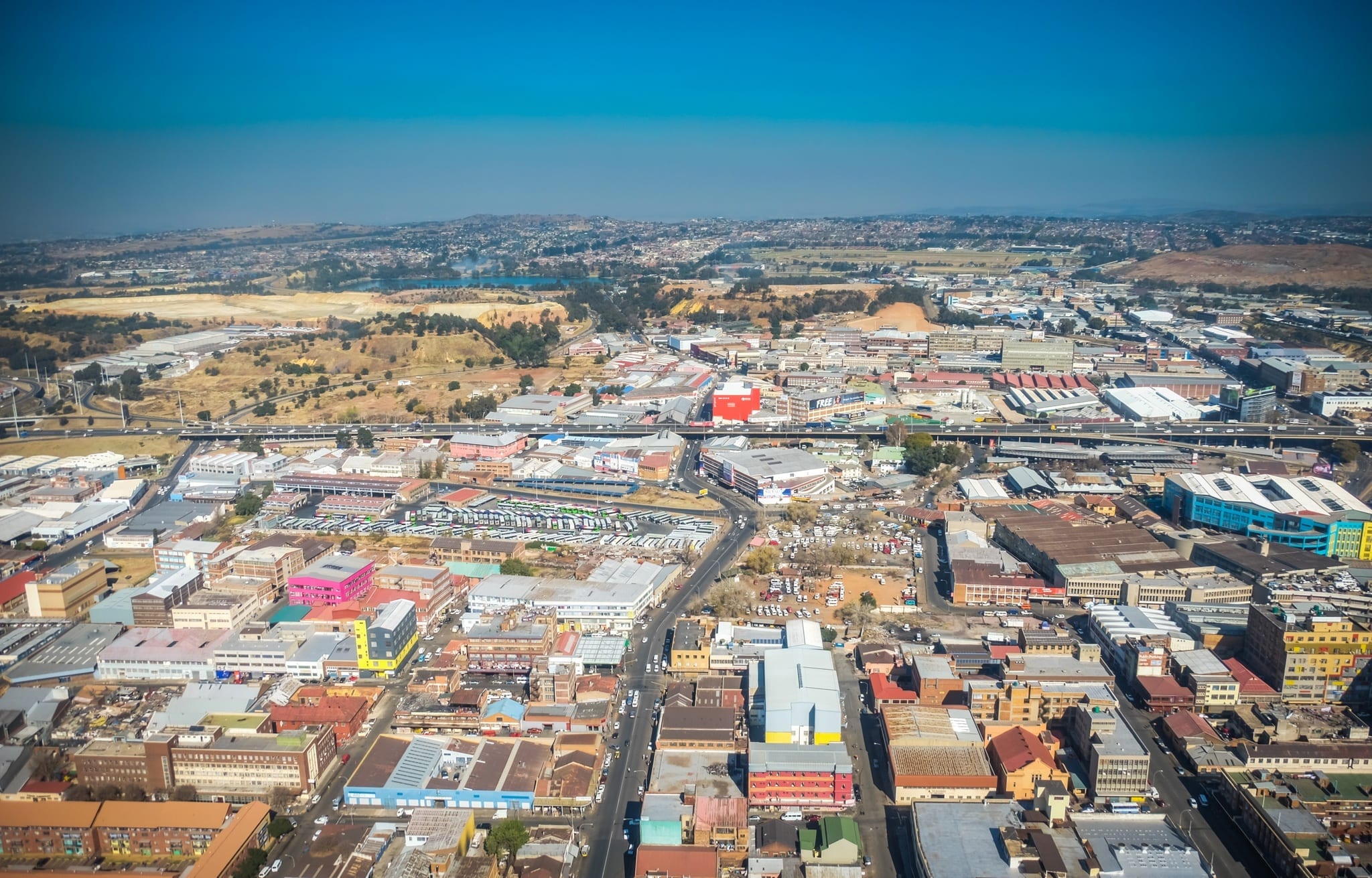 "Is it really worth it to visit Johannesburg?"
Absolutely. I think it's great for any trip to South Africa, but especially your first. On my first trip to Joburg in 2012, I was absolutely shocked at how much I enjoyed it. So I definitely wanted us to return for our girls' getaway to South Africa.
This was Beth's first trip to the country and she gave me a lot of freedom in planning our trip. I quickly decided that we would begin with just a few days in Johannesburg.
Here's why you should do the same:
Because it's a good landing pad.
Johannesburg is a much bigger airline hub than Cape Town. Chances are you'll land here when you first arrive in South Africa. And unless you're coming from elsewhere on the continent, you'll arrive after a very long flight (8 hours from Dubai, 11 hours from Amsterdam, a whopping 16 hours from New York!). You'll probably be supremely jet-lagged or sleep-deprived (unless you're Beth, who has the talent of being able to fall asleep anytime, anywhere) and you won't be able to sightsee at 100% of your usual capacity.
Johannesburg is full of attractions, but not so many that you'll be heartbroken that you missed them. For this reason, I recommend doing Johannesburg while you're still a bit tired and saving gorgeous Cape Town for when you've got more energy.
Take your time when you arrive in Johannesburg. Plan one big sight to see each day and go at a comfortable pace. Don't be afraid to spend time hanging out at a cafe or relaxing at your hotel. It takes time to get your energy back.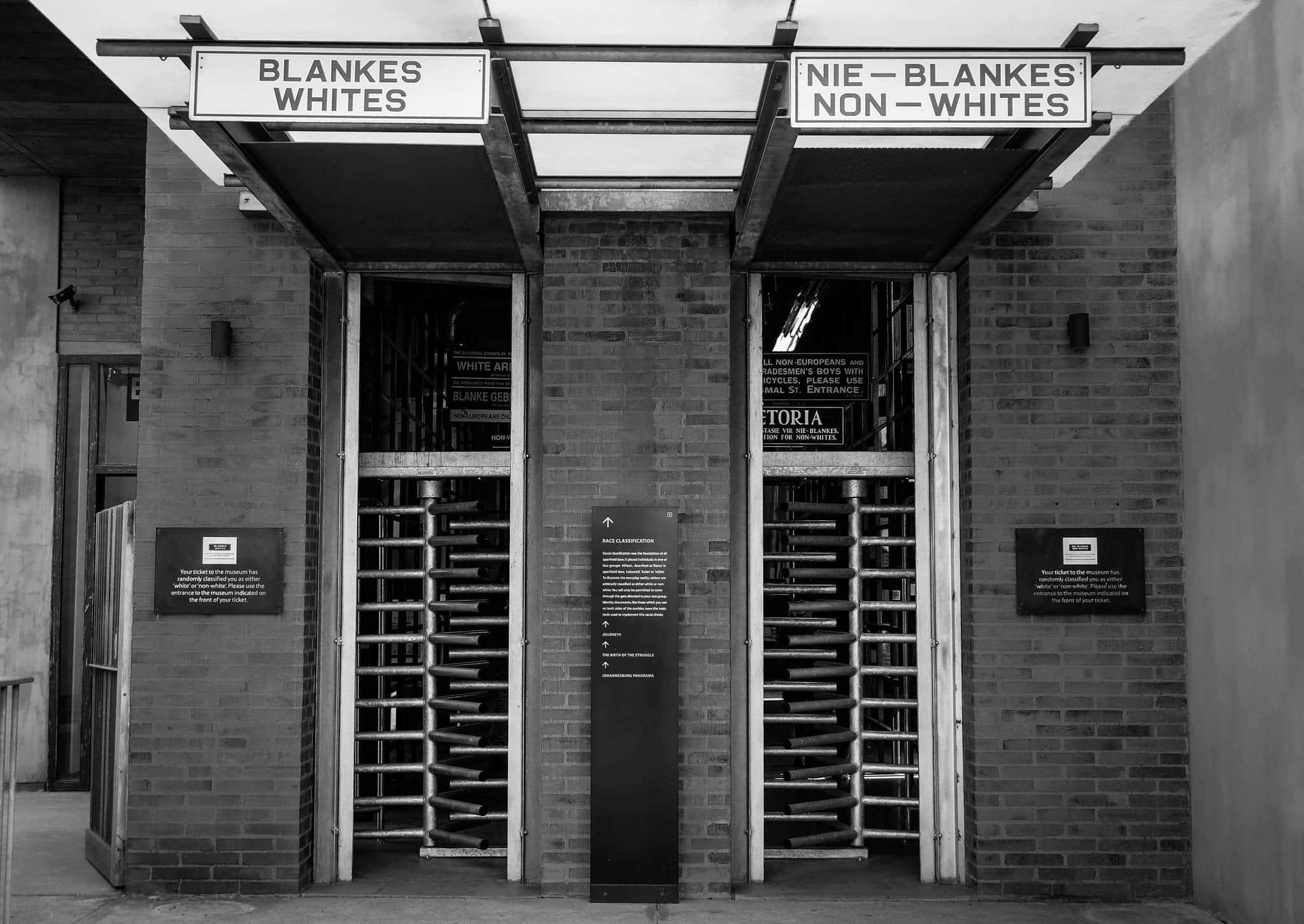 Because it teaches you about contemporary South Africa.
I think it's important to learn about a country's recent turmoil. That's why I cringe when I see people flying in and out of Siem Reap, Cambodia, without taking the time to visit Phnom Penh and the Killing Fields. It's difficult to witness, but I don't think you can understand contemporary Cambodia until you see its atrocities laid bare in front of you.
For Johannesburg, if there's one place I recommend above anywhere else, it's the Apartheid Museum. It's full of information on the history of Apartheid from start to finish and explains how South Africa became what it is today. You'll have a greater understanding of the country after spending time here.
I warn you that that the information presented is extremely dense. Each exhibit is filled with paragraphs upon paragraphs. You won't have time to read everything; you certainly won't retain everything you read. Again, go at your own pace and don't worry if you don't read through every part of the museum.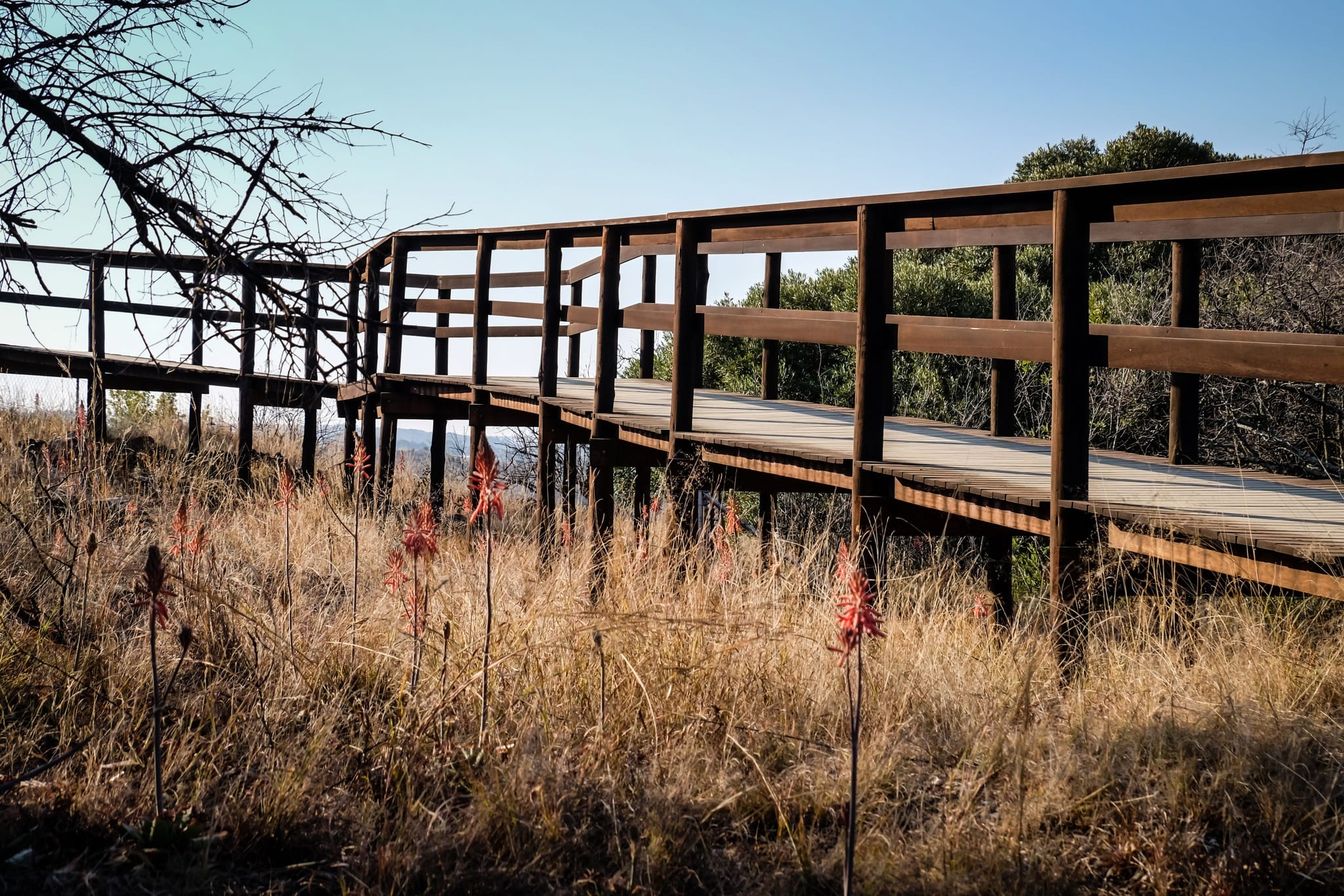 Because it's a surprisingly fun city!
On my first trip, I visited Liliesleaf, Alexandra Township, Soweto, and the World of Beer. You can read about them in this post.
This time was all about the new. We visited the Sterkfontein Caves, also known as the Cradle of Humankind.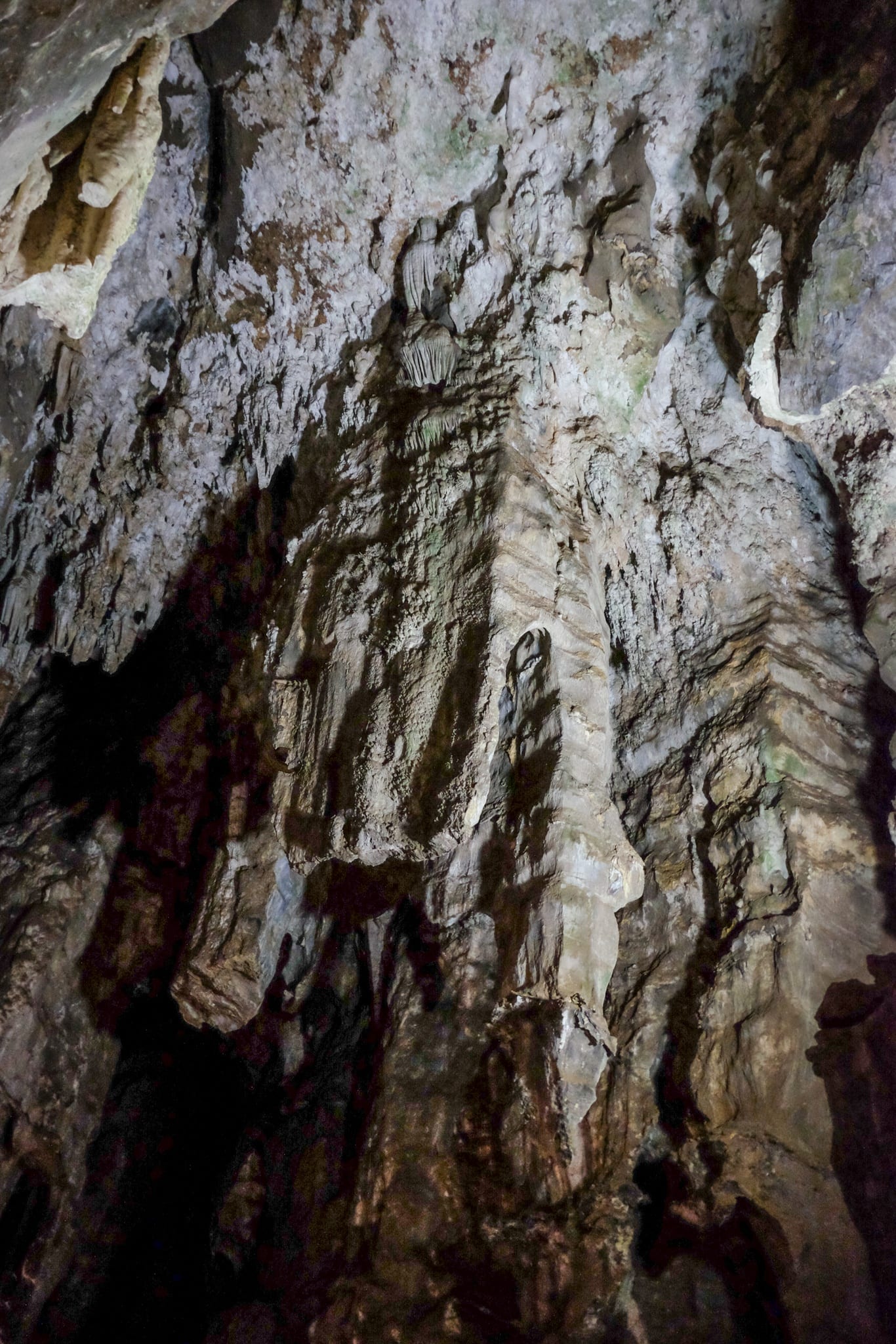 Located a 50-minute drive out of town, these caves are home to some of the most significant ancient human remains discoveries of all time, including "Mrs. Ples" and "Little Foot." Tours take you directly into the caves, and while you can't see the bones themselves, they're a very cool place to visit.
As a former anthropology major, this was Beth's first choice. I was delighted to learn that they're actually part of the Fossil Hominid Sites of South Africa, a UNESCO World Heritage Site!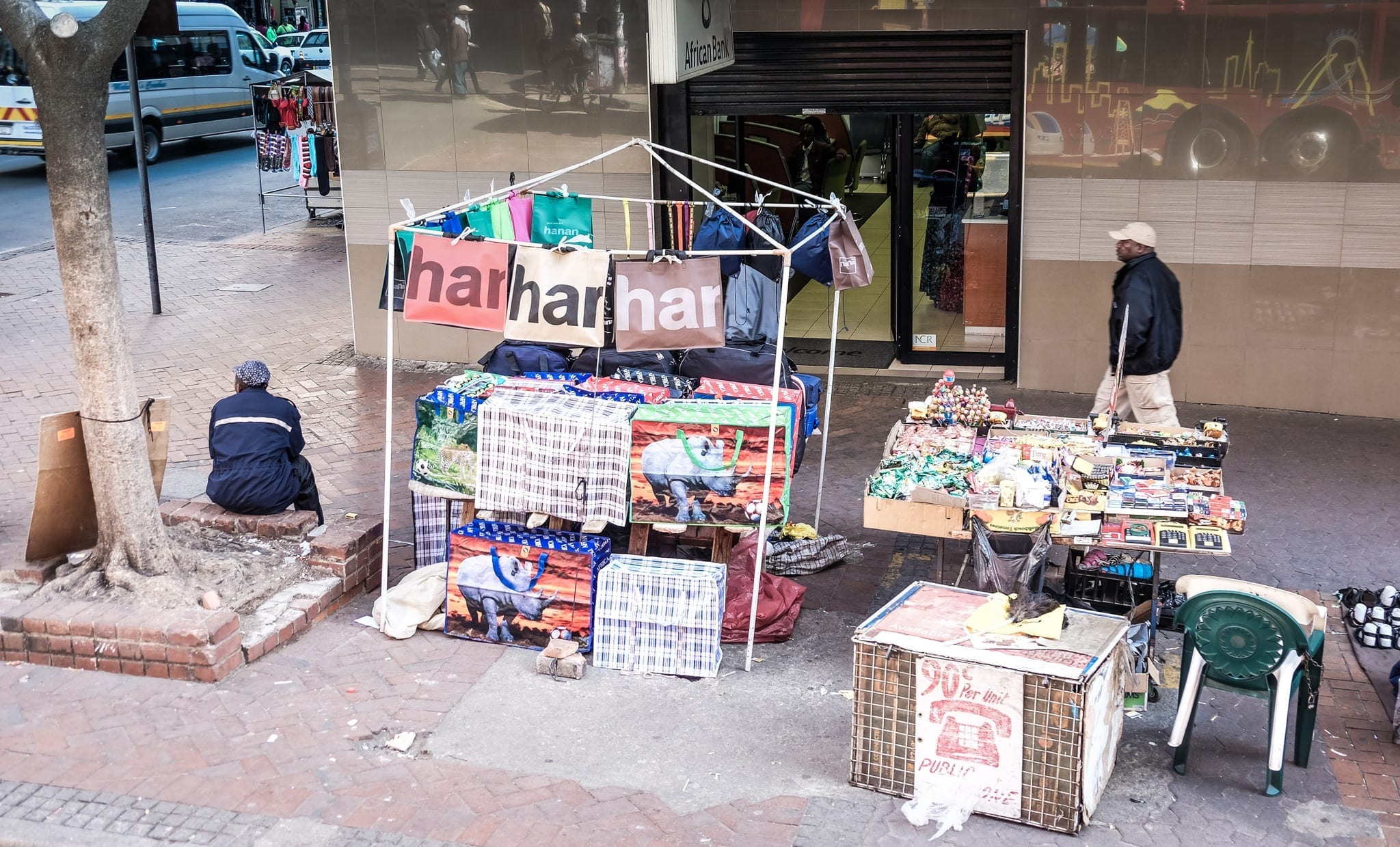 The next day, on recommendation from my local friend Kate, we joined the hop-on hop-off CitySightseeing bus tour. I know some people turn their noses up at these, but I think they're perfect for certain cities — Johannesburg and Cape Town in particular. Johannesburg because it's not a walkable city and the bus takes you to some of the city's biggest sights for less than what a taxi would cost.
One of our stops on the trip was the top of Carlton Centre, the tallest building in Africa! It's only 50 stories tall, which puts a lot into perspective.
This was probably the strangest thing we did in Johannesburg. The top floor looked like it hadn't been renovated since the 1970s or so. There was graffiti and trash everywhere and we swore we saw a bullet hole in one window. And for some reason there was a giant nutcracker.
Beth and I filed the Carlton Centre under "cool, but weird" and went on our merry way.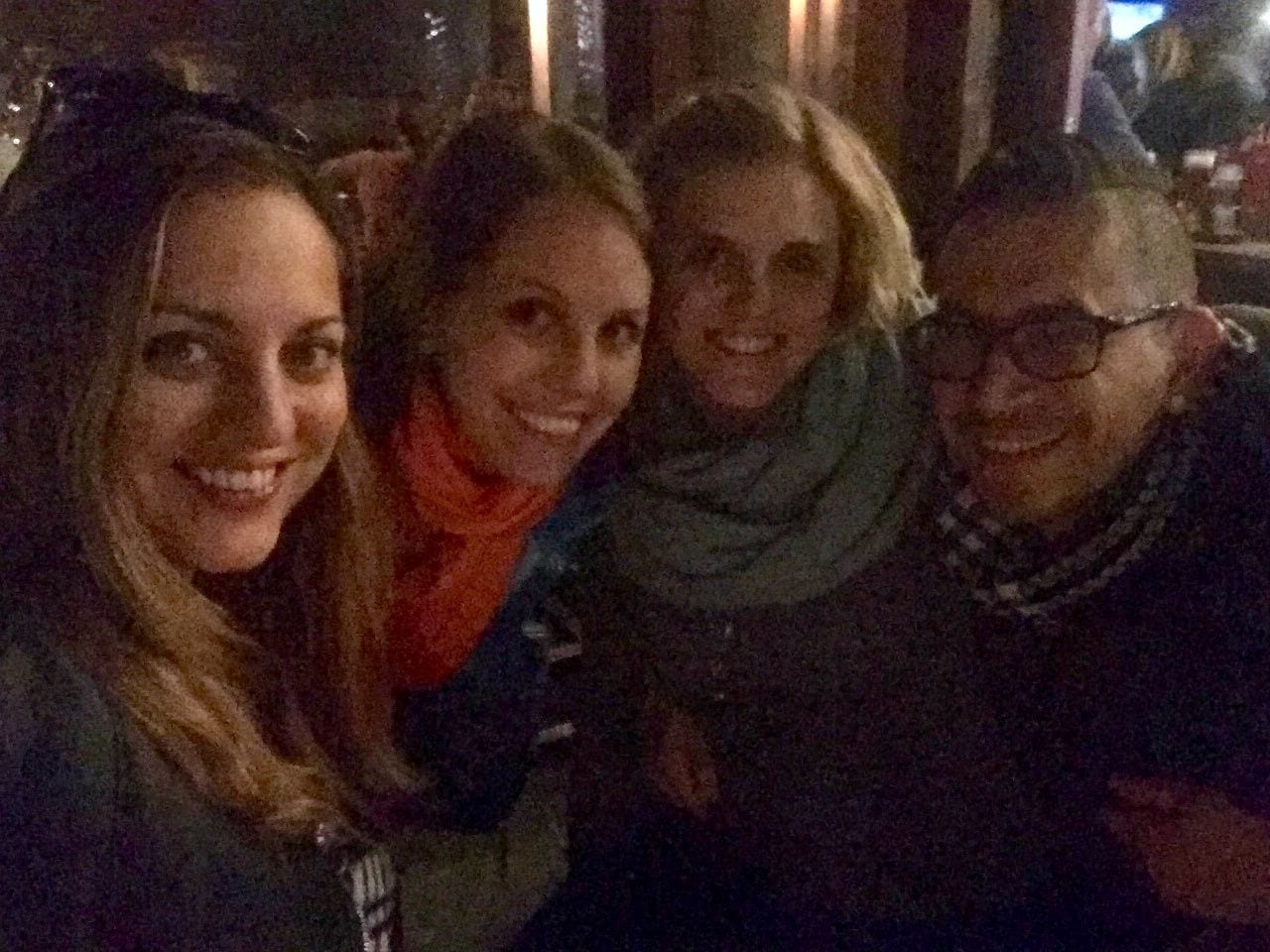 We met up with Kate and her boyfriend Alessio in Parkhurst, my favorite neighborhood in Johannesburg. It's full of boutiques, restaurants, and sidewalk cafes. Oh, and this is where I learned that people eat outside year-round in Joburg, even in the winter! (Head to Hudson's for awesome burgers — the bacon jam burger is outstanding!)
We also took the Gautrain, Johannesburg's foray into a subway. It's cool, sleek, modern, and super fancy. Security guards wait for each train and food and drink are not allowed on the platform or the trains (Beth and I got lectured by a guard but he let us finish our green juices).
The Rosebank stop is around the corner from our hotel, 54 on Bath, and we took it to Park Station to pick up the CitySightseeing bus. Later we took it to the airport. O.R. Tambo Airport is so far out of the city that I highly recommend taking the Gautrain — it's nicer, faster, and far more luxurious, yet much cheaper than a Joburg taxi.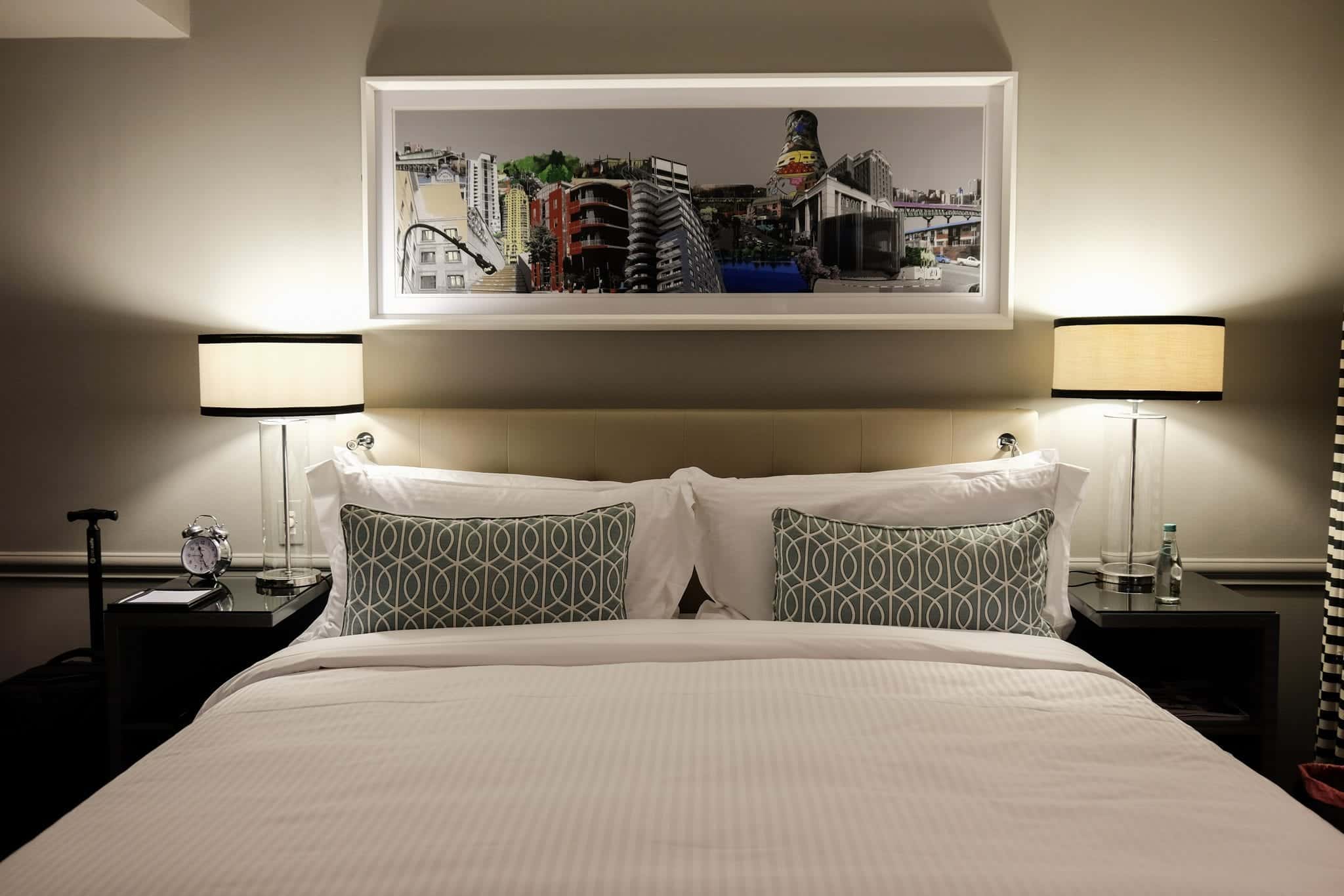 Because it's home to a hotel I love.
Honestly, the biggest reason why I wanted to go back to Johannesburg is because I wanted to stay at 54 on Bath again. I stayed here in 2012 and it's since been one of my favorite boutique hotels in the world.
What makes it so great? It just has an incredibly classy feeling to it.
Everything is black and white. The staff is amazing. And they don't mind if you play the piano in the lobby!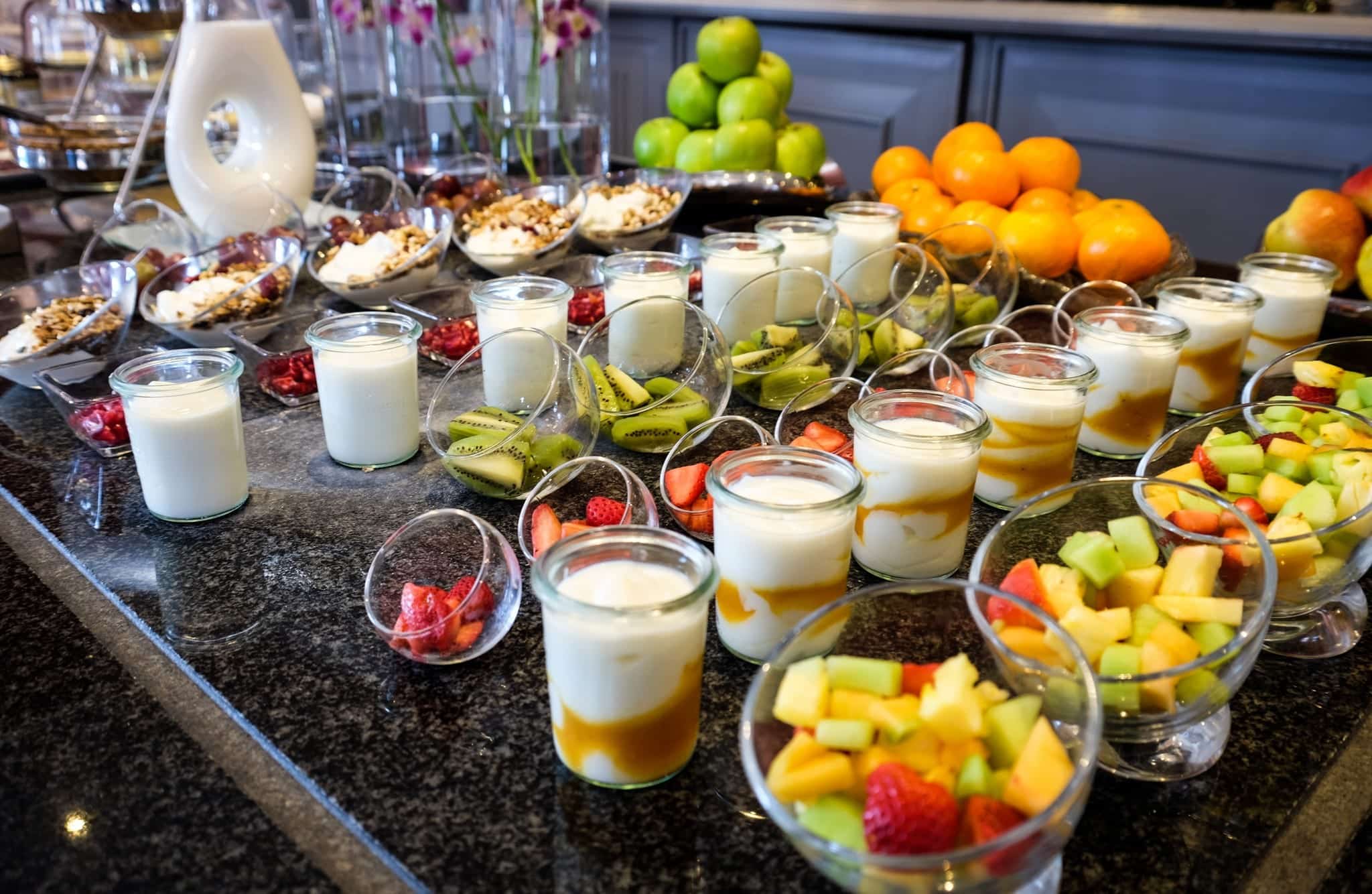 In 2012, I thought the breakfast buffet was the prettiest I had ever seen — and in 2016, I still think so!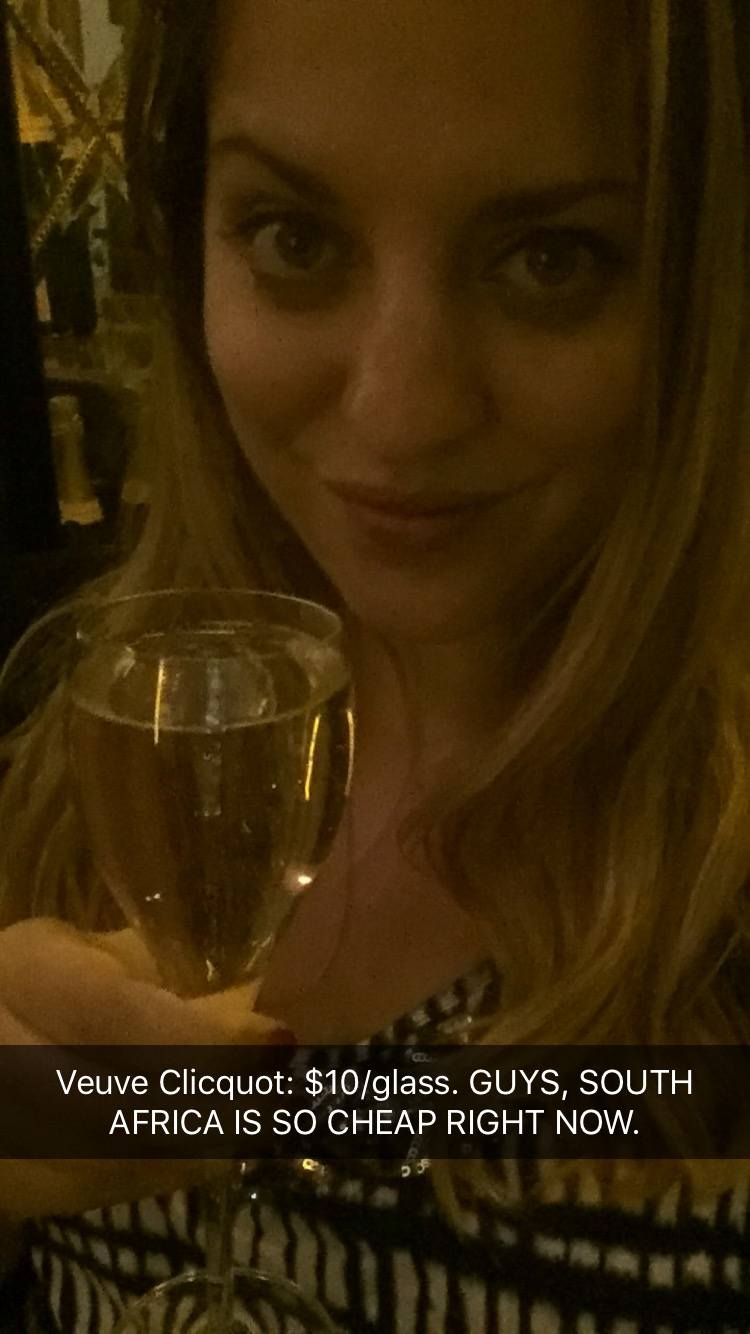 And there's a small champagne bar in the hotel, too! Thanks to the favorable exchange rate, we enjoyed glasses of Veuve Clicquot for the equivalent of $10! That's how much a glass of mediocre wine costs in midtown Manhattan.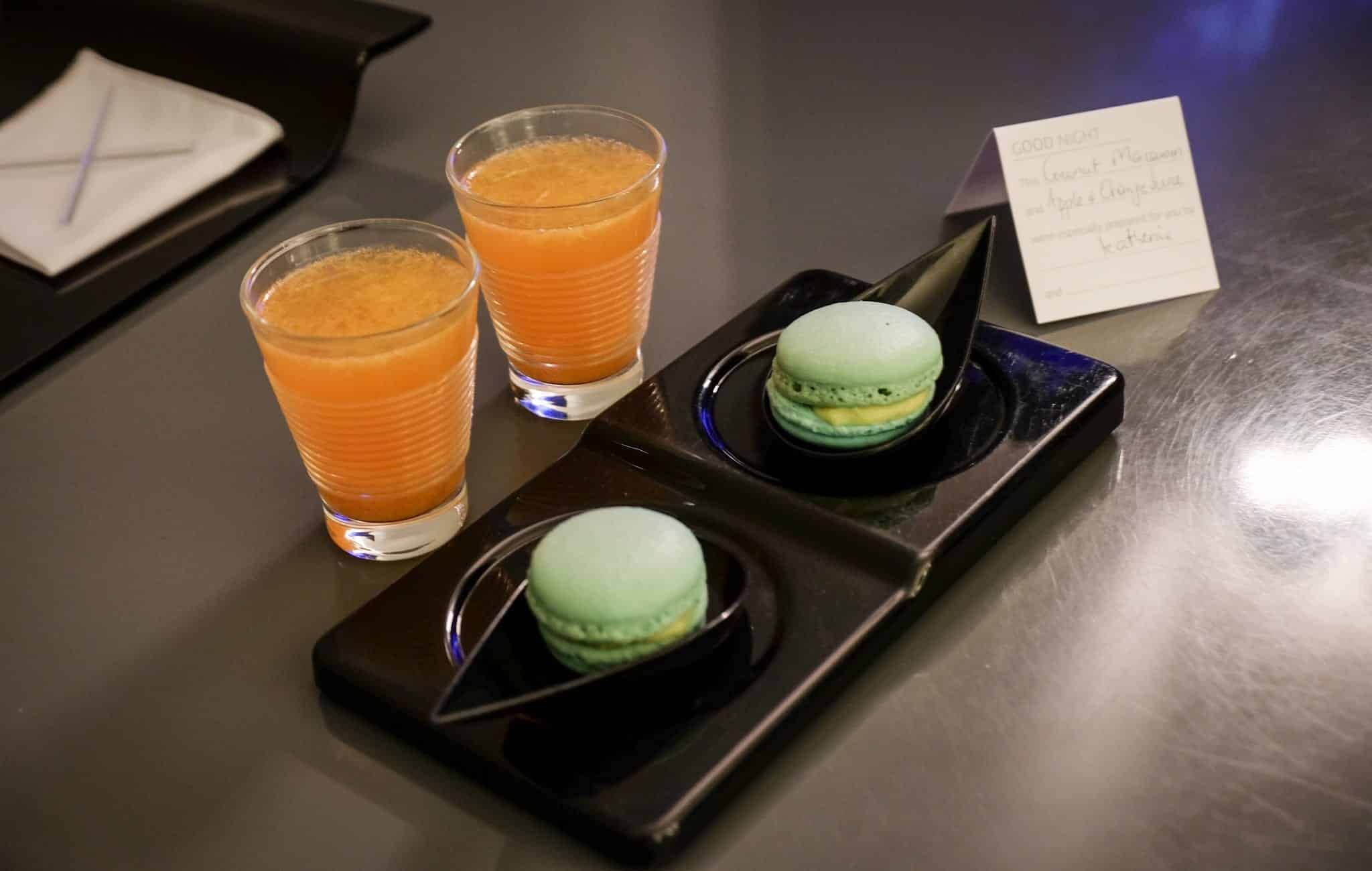 But my favorite part of 54 on Bath? The turndown snacks. We'd come home from a day of sightseeing to be greeted by macarons and passionfruit juice.
54 on Bath is attached to the Rosebank Mall, which is fabulously convenient. The mall is home to a Vodacom store, where we picked up SIM cards for our trip, as well as a drugstore, where we picked up toiletries and various sleep medications to knock the jet lag out of me. Rosebank is one of the nicest neighborhoods in Johannesburg and just outside the mall are several restaurants and the Rosebank Gautrain stop.
Staying at 54 on Bath is a pure joy, and there is nowhere else I'd want to stay in Johannesburg!
Essential Info: Admission to the Sterkfontein Caves is 120 rand ($9) for adults, 65 rand ($5) for children. It's an hour outside the city and while we took Ubers there and back, neither of our drivers had ever been there! It took awhile to get an Uber driver to pick us up. Lots of companies run organized tours that will pick you up from your hotel.

The CitySightseeing Johannesburg bus costs 170/90 rand ($12/7) for adults/children for one day and 270/180 rand ($20/13) for adults/children for two days. You can add on a Soweto tour for 420/220 rand ($31/16) for adults/children for one day and 520/310 rand ($38/23) for adults/children for two days.

Admission to the Apartheid Museum is 80 rand ($6) for adults, 65 rand ($5) for children. Admission to the top of the Carlton Centre is 15 rand ($1).

Rates at 54 on Bath start at 1805 rand ($134).

While we took the Gautrain a few times, including to the airport, we mostly got around Johannesburg via UberX — it's very cheap and locals trust it more than taxis. We found out near the end of our trip that Uber Black costs twice as much as UberX, but the drivers are certified professionals. After having one harrowing UberX experience in Cape Town, I would recommend choosing Uber Black whenever possible.

New to Uber? Use the code 9x41m and your first ride up to $15 is free.

The prettiest time to visit Johannesburg is roughly from October to November, when the purple jacaranda trees bloom.

You do need to be a bit more on your toes about safety in Johannesburg. I wouldn't walk outside at night except on the main street of Parkhurst and the promenade immediately around the Rosebank Mall. Be sure to closely guard your belongings day or night.
Many thanks to 54 on Bath for offering us a complimentary three-night stay. Everything else in Johannesburg was at our own expense. All opinions, as always, are my own.
Have you been to Johannesburg? Would you recommend it?
Get email updates from Kate
Never miss a post. Unsubscribe anytime!