Adventurous Kate contains affiliate links. If you make a purchase through these links, I will earn a commission at no extra cost to you. Thanks!
Today is my eleventh day into a seven-month journey through Asia.  It's also my first long-term backpacking adventure.  Despite the fact that I've traveled quite a bit, including solo trips and a semester in Florence, long-term travel is a whole new beast.
It's overwhelming, and it's wild, and nothing can prepare you for it until you actually get out there.
Here is some advice for surviving your first week of long-term travel:
Find a Community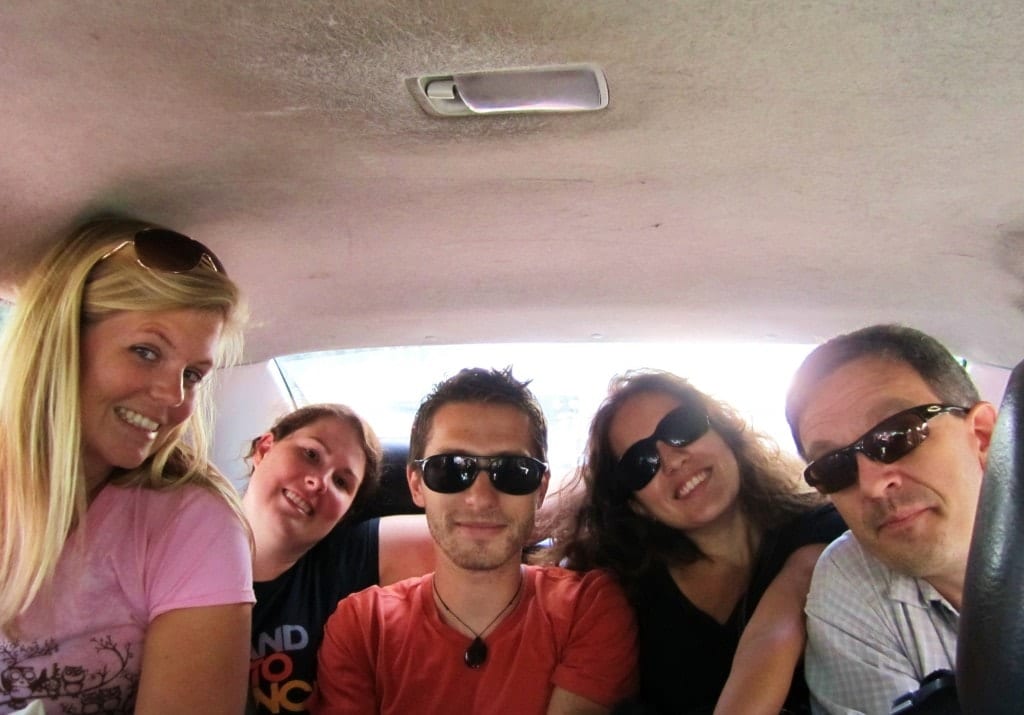 On my first night, I met Backpacking Matt and Pam from Spunky Girl Monologues.  From then on, I had an awesome time with them.  Having friends from the beginning made it so easy and SO much fun.  Now that I'm in Chiang Mai, I've met a great group of travelers and expats who have made the city their home.
Loneliness will always happen when you're on the road alone, but finding friends makes it easier.  And you don't have to be a travel blogger to meet people.  When I travel solo, I like to check into a social hostel with a great bar.  You'll meet so many people!
If not, check out the local Couchsurfing community.  I did that on my solo trip to Buenos Aires, and it was the highlight of my time there.  Couchsurfers are always welcoming to travelers, and you don't have to stay over with them to hang out with them!
Also: get a phone.  You need one.
Survive Insomnia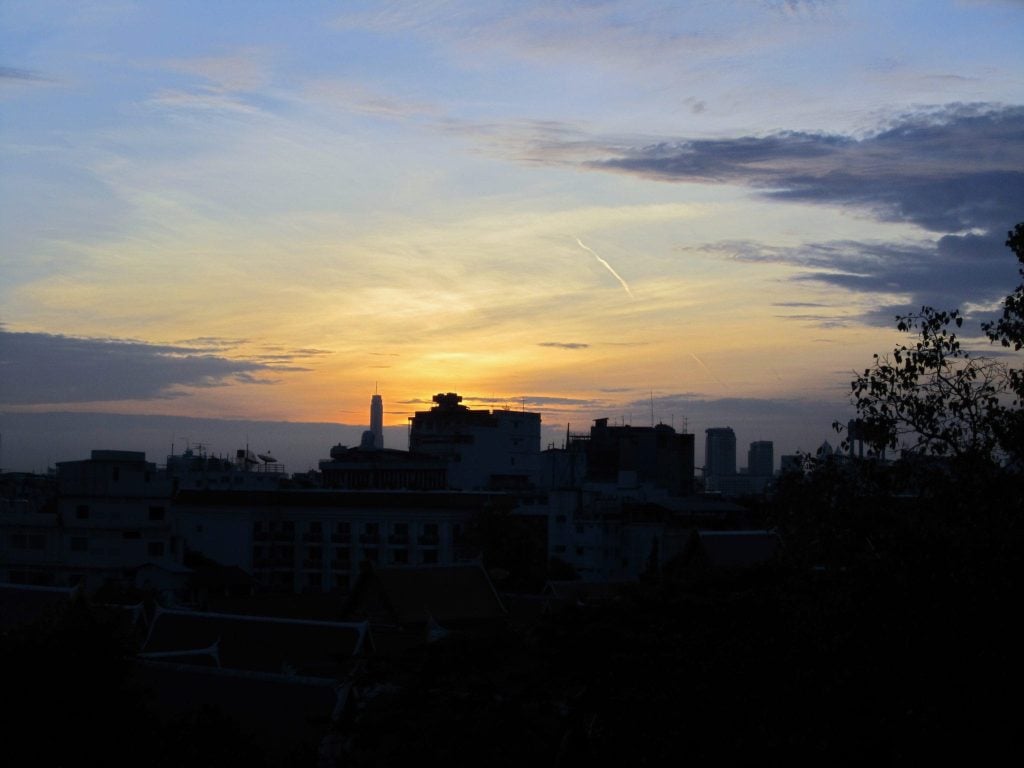 Before this trip, I had never crossed more than six time zones at a time.  This time, I crossed thirteen.  As a result, I had to deal with insomnia that was nothing short of crippling.
I'd be falling asleep while out with my friends, then I'd go home and be unable to sleep a wink all night.  In the afternoon, I might get a three-hour nap in, then I'd be up all night long again.  Sleeping pills did nothing.  And because I get sick when I'm sleep-deprived, I developed a nasty cold.
I never knew that jet lag could be this bad.  My advice?  Get your body on the local time before you arrive in your destination, or get as close as you can.  Bring melatonin – I couldn't find it in Bangkok.  Or prescription-strength sleeping pills. (But not Ambien.  Blacking out and solo travel don't mix!)
For this reason, I wouldn't recommend planning a trip to the other side of the world lasting less than ten days.
Watch Your Funds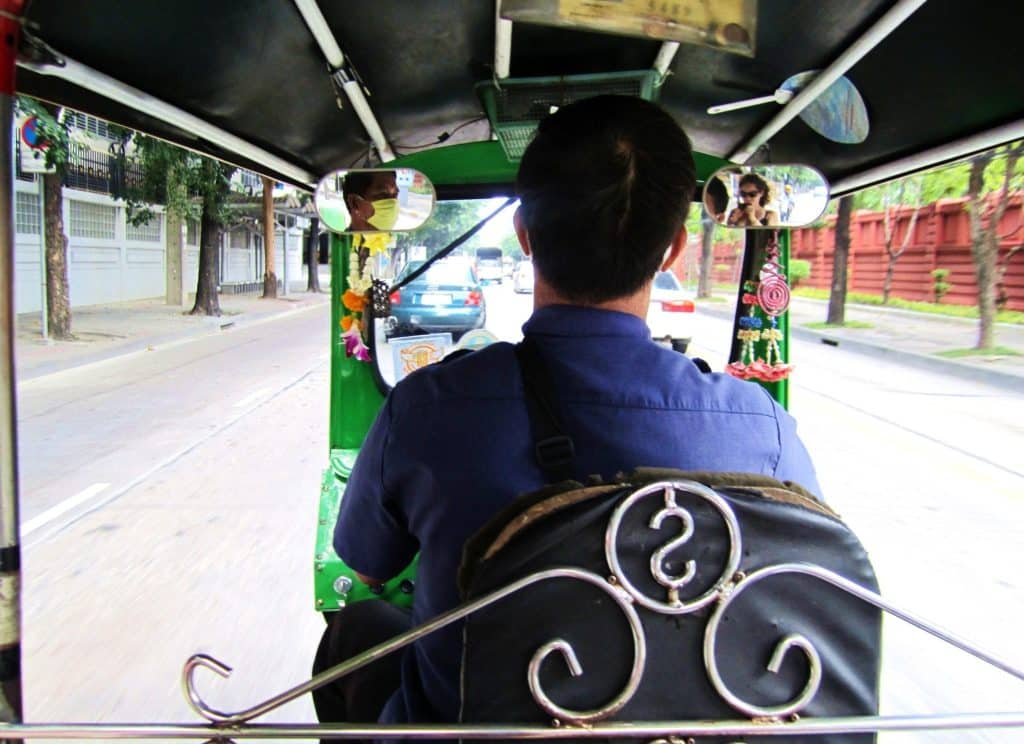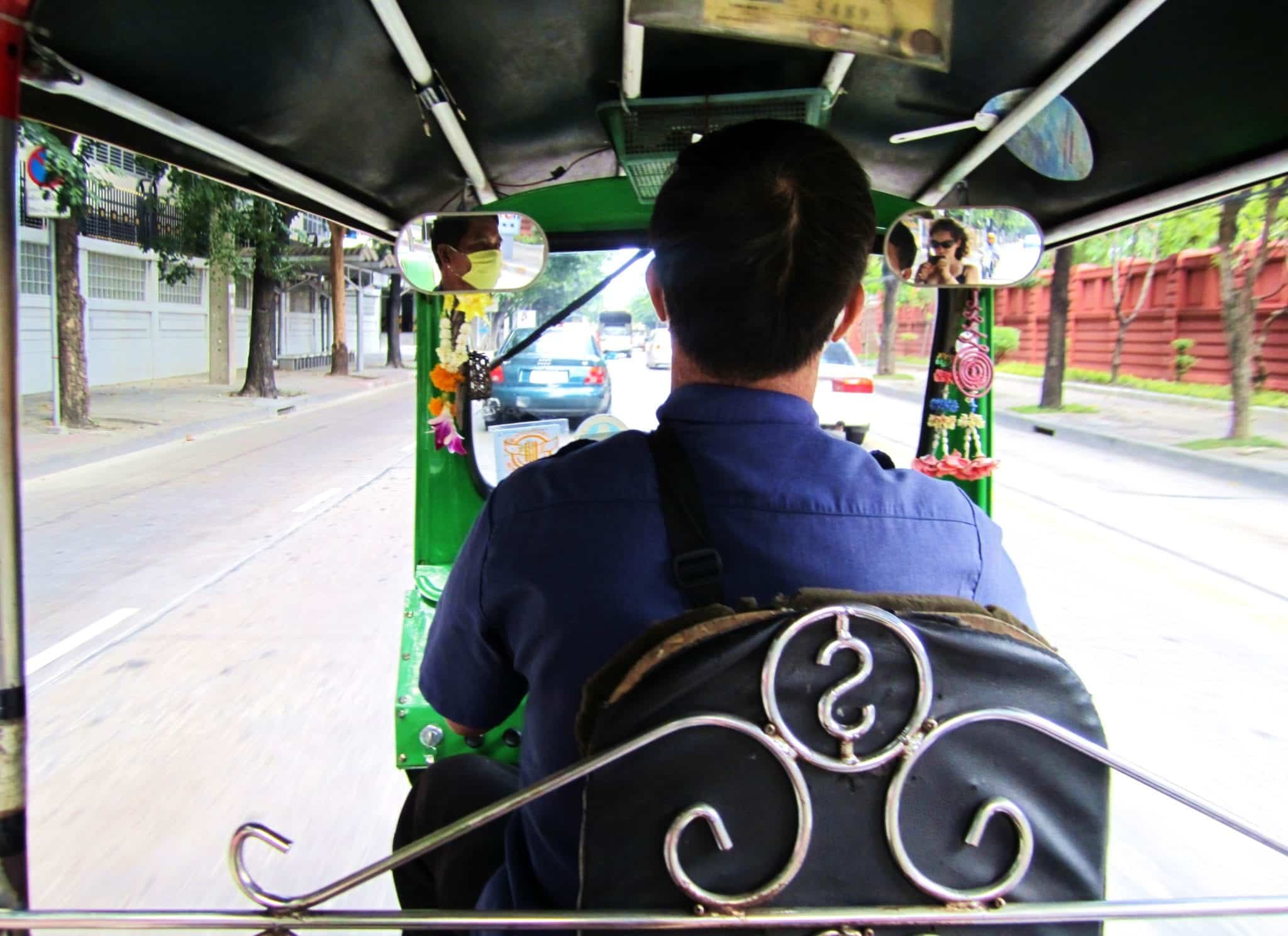 Arriving in a new destination, you don't know how to get around and how much things should cost.  Inevitably, you'll be overpaying for a lot of things.
In Bangkok, transportation was a shockingly large expense of mine, mostly because I was staying in Banglamphu, far from the BTS, and traveling all over the city.  And I couldn't get enough of tuk tuks.  (Yeah, I'm over them now.)
Before you arrive, read up on local scams.  Ask your guesthouse staff how much things should cost.  If transportation costs are bargained, pick up a cab far from tourist destinations.
But don't freak out about going overboard on spending at first.  As time goes on, you'll be better at budgeting and have more realistic expectations about yourself – like that you'd skip a meal in the name of having a cocktail.  (Not that that sounds like anyone I know.)
If you're a week in and still massively overspending, it's time to reevaluate your budget.
Keep Your Emotions In Check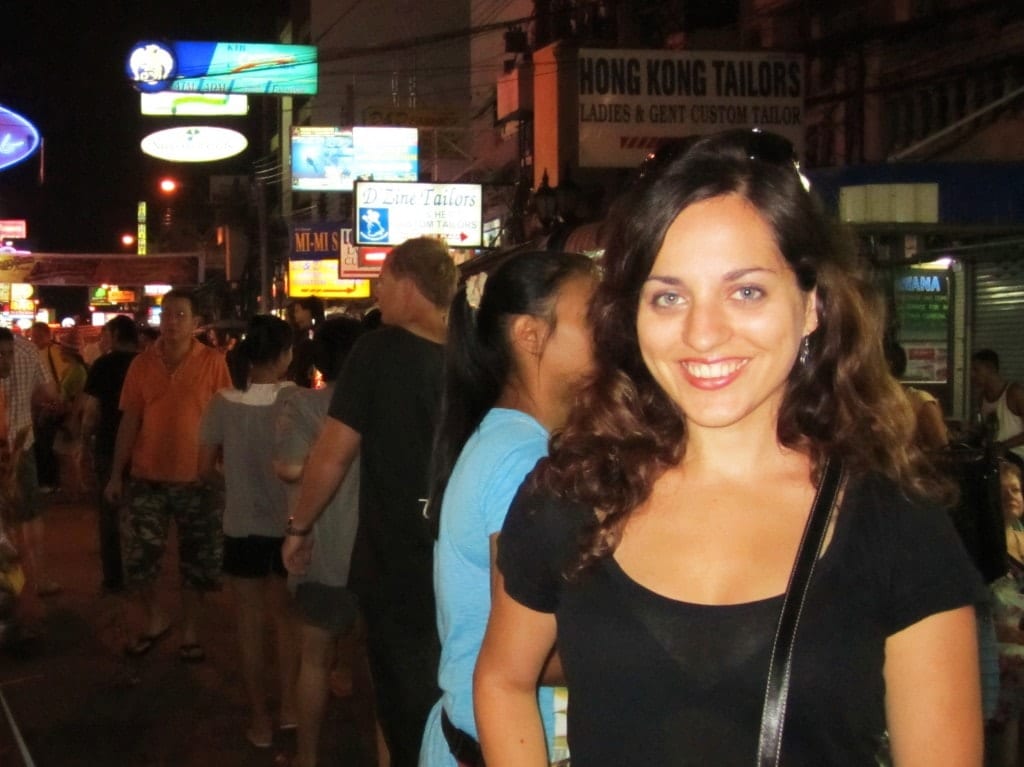 After the first few days of studying abroad in Florence, I emailed my family, lamenting at how I felt like an outsider in my apartment and how I wish I had made closer friends.  My dad was succinct in his reply: "Kate, you've been there two days."
But it's true.  I would go to summer camp for a week each August, and that week always felt like a month.  Whenever you change your routine, time seems to stretch into eons at first.
That goes for emotions, too.  The highs are so high, and the lows are bitter and awful.  I'm a wallower by nature – when I'm sad, I like to fully ride it out before trying to cheer myself up.  That means lots of journaling and listening to Badly Drawn Boy and crying behind my sunglasses in public.
While it may be difficult to recover from a particular bout of sadness, for whatever reason, remind yourself that you're living your dream.  You're traveling!  This is what you've wanted for so long!  And though it seems like you're at the bottom of a pit, IT WILL GET BETTER!  Amazing, even!
Then go out and do something that makes you smile.
Seasoned long-term travelers, how do you survive on the road?
Get email updates from Kate
Never miss a post. Unsubscribe anytime!