Adventurous Kate contains affiliate links. If you make a purchase through these links, I will earn a commission at no extra cost to you. Thanks!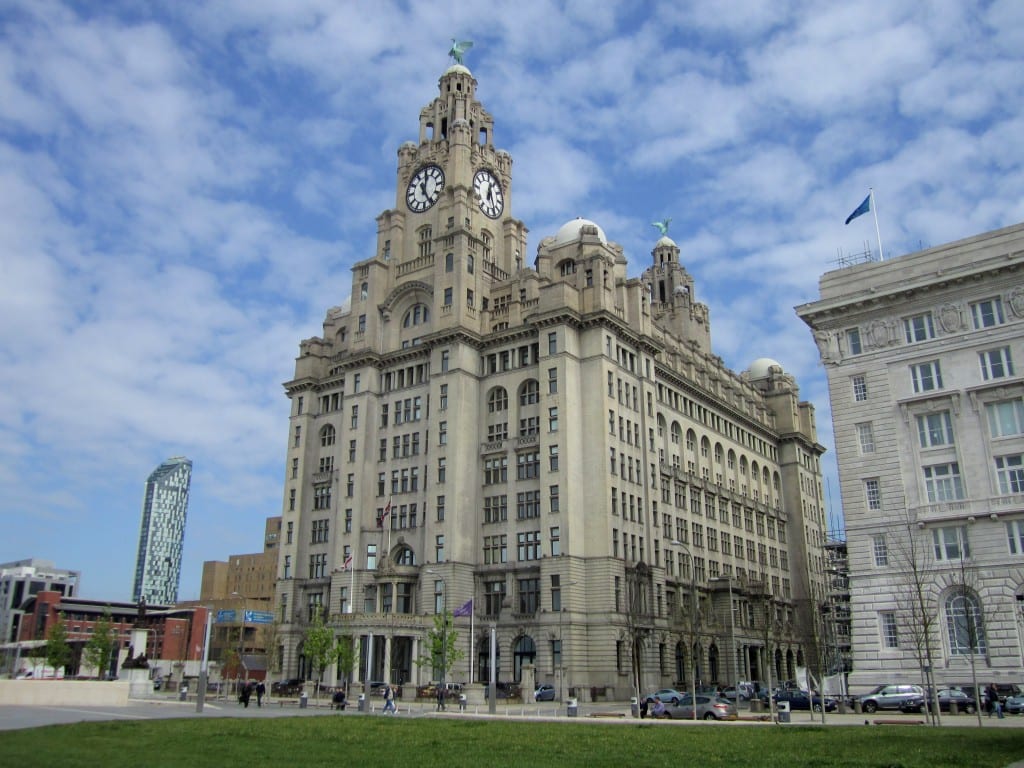 Well, that's certainly a way to end Sober September.
I'm heading back to Europe for a few weeks this October, and I'm kicking things off with a boozy trip around Britain. Alongside Matt of LandLopers and Rachelle of The Travel Bite, I'm spending a week sampling the finest British gins throughout England.
I adore gin. It's my favorite spirit and I went from a college kid whining about how it tasted like trees to an adult searching out gin's nuanced flavors. My favorite cocktail is the gin-based French 75. And when I go to high-end bars, I often suggest that the bartender make me something with gin and orange.
So you can see that while I rarely take on campaigns or organized press trips these days, this was one that I was quite eager to join, especially since it was sponsored by the UK Trade & Investment instead of a destination marketing organization.
The three of us are doing different routes that go from England to Scotland to Northern Ireland, and my route includes stops in central and northwest England along with London. (In other news, with stops in Warrington and Northampton, you could call this tour "Let's Explore Kate's English Exes' Hometowns." Ha.)
Altogether, my route is London-Warrington-Lake District-Liverpool-Birmingham-Cotswolds-Northampton-London. An ambitious five-day itinerary that will have me taking in some of the best distilleries in the country.
I'm excited to make my first visits to the Lake District and the Cotswolds, two of the most beautiful areas in England, along with making my second visits to Liverpool and Birmingham. I actually didn't do anything Beatles-oriented on my first trip to Liverpool, but this time I'm diving deep into Beatlemania!
But more importantly, I'm looking forward to sampling the gins and finding out what makes British gin so special. And after a month of sobriety, I hope my body can handle multiple distillery visits each day!
Finally, if you've been reading my site for awhile, you know that I spent a few years dating British guys and living in the UK half the time. The UK and I thus have a peculiar relationship, one that was fraught with equal amounts of joy and frustration. You could also argue that I became as British as a person like me is capable of being, and I feel like I understand the nuances of the UK more deeply than any other country.
Anyway, I'm looking forward to discovering more of the UK as a tourist, not a girlfriend/quasi-resident. Now I go in with all of the knowledge and none of the pressure. It's just for fun.
Also: on Monday, October 5, we're having a Twitter chat about gin and UK travel. The chat will take place at 3:00 PM ET with the hashtag #GREATBritishSpirit. Anglophiles and curious onlookers are welcome. Oh, and there shall be prizes!
So if there's anything that you want me to cover on this trip, do let me know!
This campaign was created and sponsored by UK Trade & Investment in partnership with iambassador. Adventurous Kate retains all editorial control of what is published.
Get email updates from Kate
Never miss a post. Unsubscribe anytime!