Adventurous Kate contains affiliate links. If you make a purchase through these links, I will earn a commission at no extra cost to you. Thanks!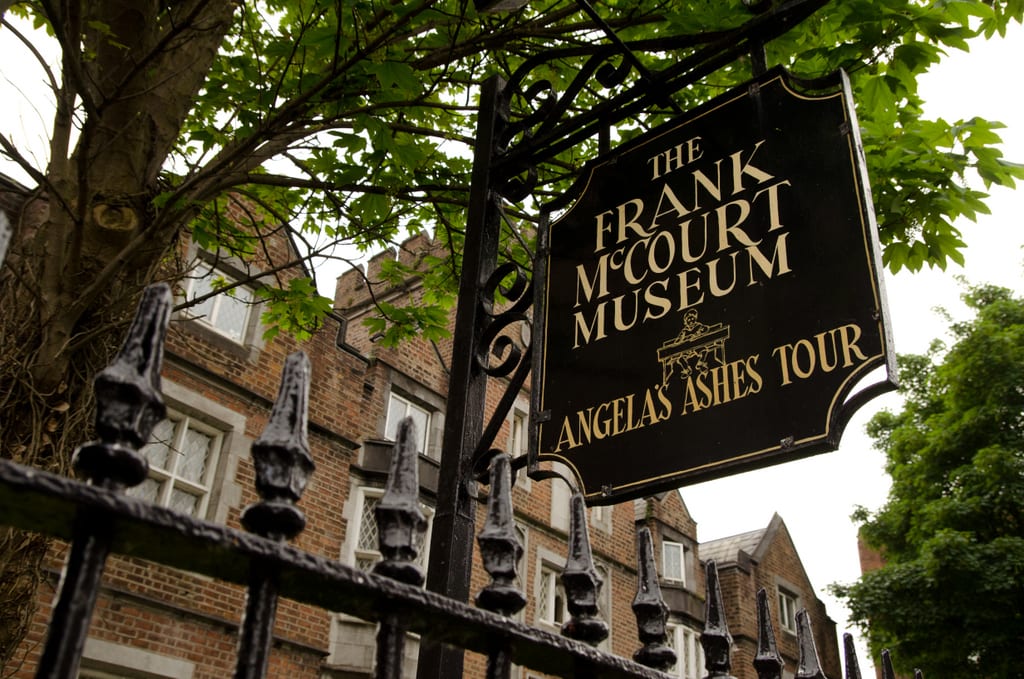 "The book made me want to kill myself."
This blunt statement is made by the girl sitting next to me, a travel writer from Bangalore. She's talking about Angela's Ashes, the enormously popular memoir by Frank McCourt that takes place here in the city of Limerick, Ireland.
"The movie made me want to kill myself!" exclaims our guide, Noel, a kindly grandfather of 10 with a lilting musical brogue. It's the last thing I expect to hear from him and I burst into laughter, as does the rest of the crowd. "At least the book had some wicked humor to it!"
What do you do when your city's claim to fame is a massively bestselling memoir about how dark, rainy, poverty-stricken and miserable your city is?
That's what happened to Limerick. People read the book and decided that they wouldn't dream of setting foot there.
Imagine that you live in a city like this, love your city, are involved in your city, and want to bring more visitors there. What do you do? Is there anything you can do?
For Limerick, the answer was to invest in the arts.
It's something that I saw when I first visited Liverpool three years ago, and again when I visited Baltimore briefly this past spring. These two cities have dark pasts — but investment in the arts has absolutely transformed Liverpool from a land of smoke and shipbuilding and incomprehensible accents to a very cool city of art, architecture and music and my favorite British guilty pleasure, Desperate Scousewives.
Baltimore is not quite as far along as Liverpool, but their investment in the arts is turning this city, most famous of late for its crime rate and The Wire, into a destination where the arts flourish and artists are offered incentives like subsidized apartments.
For my first festival to cover with the Must Love Festivals project, I visited Limerick, which has been christened Ireland's first-ever City of Culture. Throughout 2014, there are performances, exhibits, and all kinds of activities are taking place in Limerick.
Culture here is by a very wide definition. While you see plenty of art, music, theater and dance, there's also an emphasis on the culinary arts, architecture, even sports!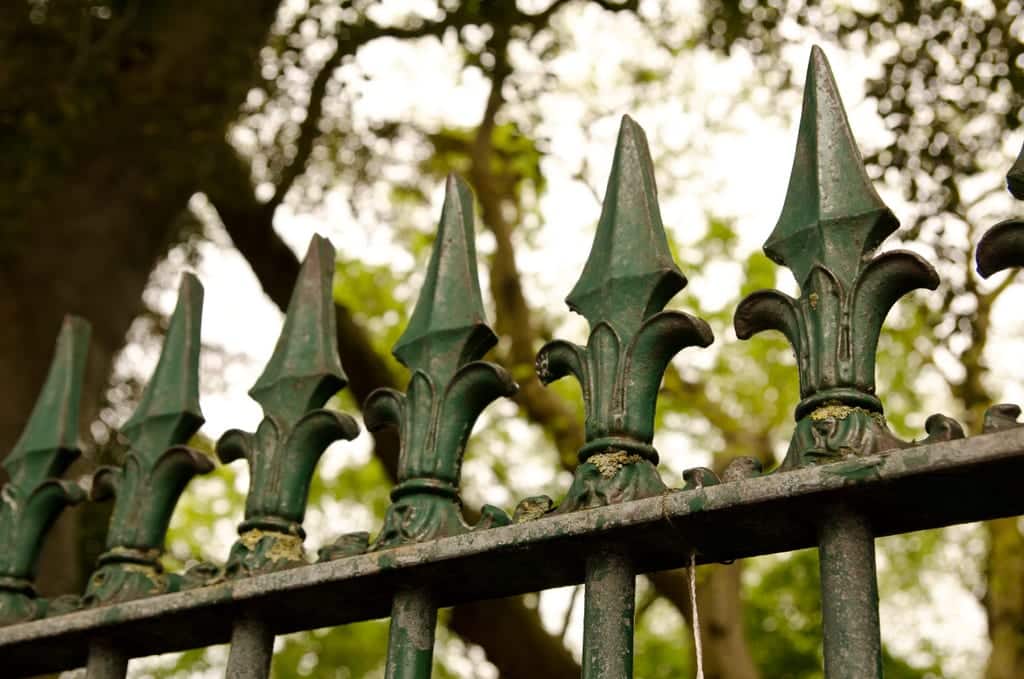 Meet Limerick
As bleak as Limerick may have been painted in Angela's Ashes, there is a lot of life and color and creativity to this city. When you walk around town, you notice all the brightly painted doors, hidden gardens, and colorful flowers, which add cheer to the usually overcast Irish weather.
For me, my favorite thing to do in any city is to walk around and take pictures with no particular agenda. But there are two sites in Limerick that are particularly worth seeing: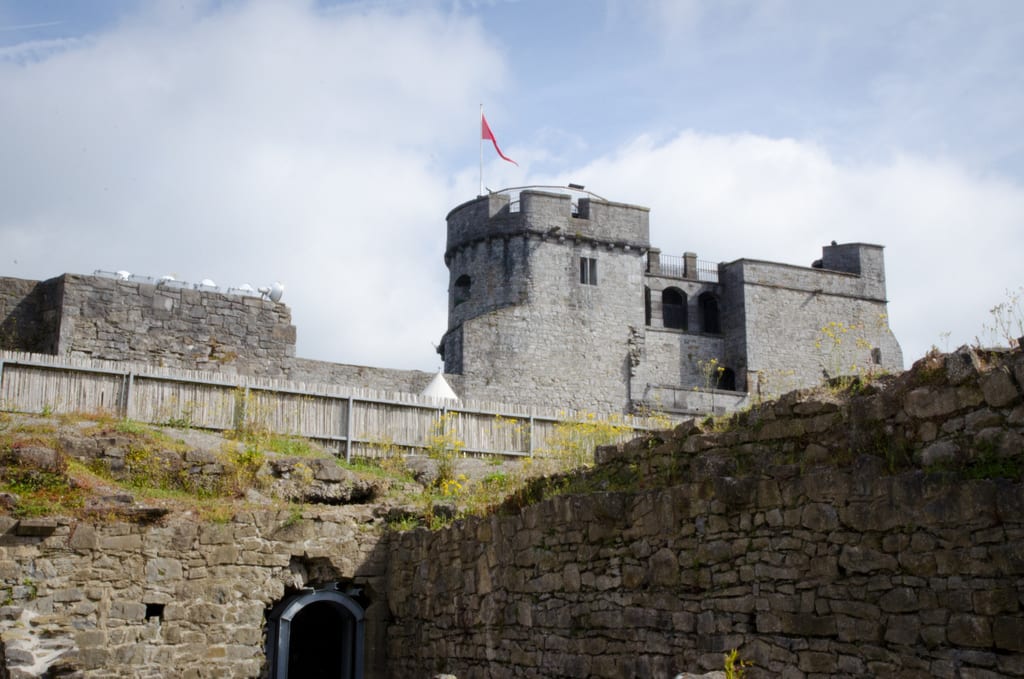 King John's Castle — definitely a fun an interesting place to explore, with the best views in Limerick: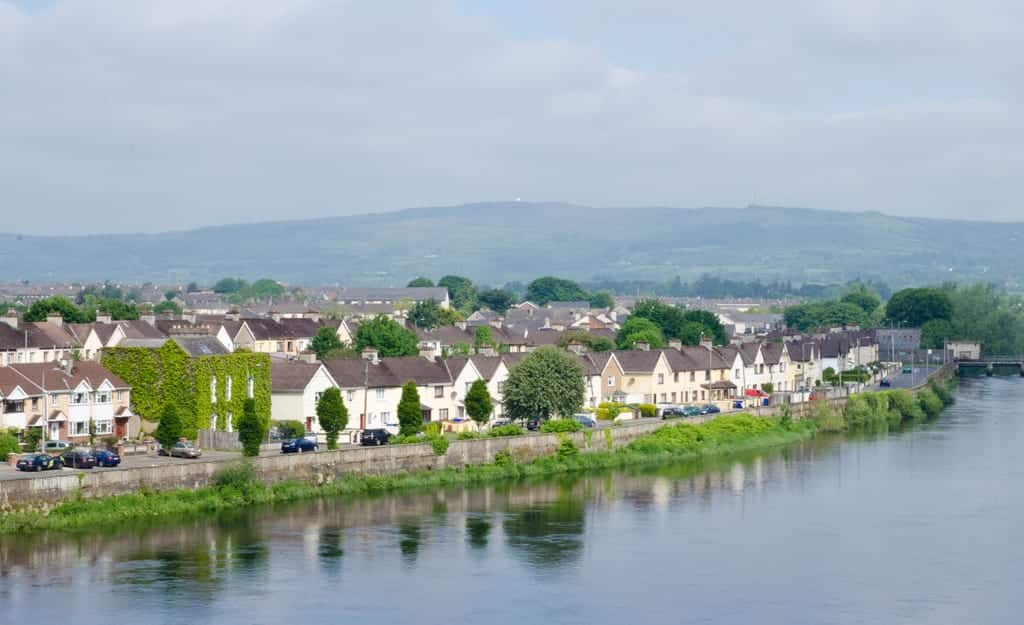 And St. Mary's Cathedral, an absolutely stunning stone cathedral dating back centuries.
If you're familiar with the Camino de Santiago, you'll recognize the seashell motif!
Visual Arts
If you're an arts lover or a museum-phile, you'll be set for days here! This is where Limerick has been pouring much of their funds for the City of Culture, and as a result, the city is chock full of incredible art exhibits.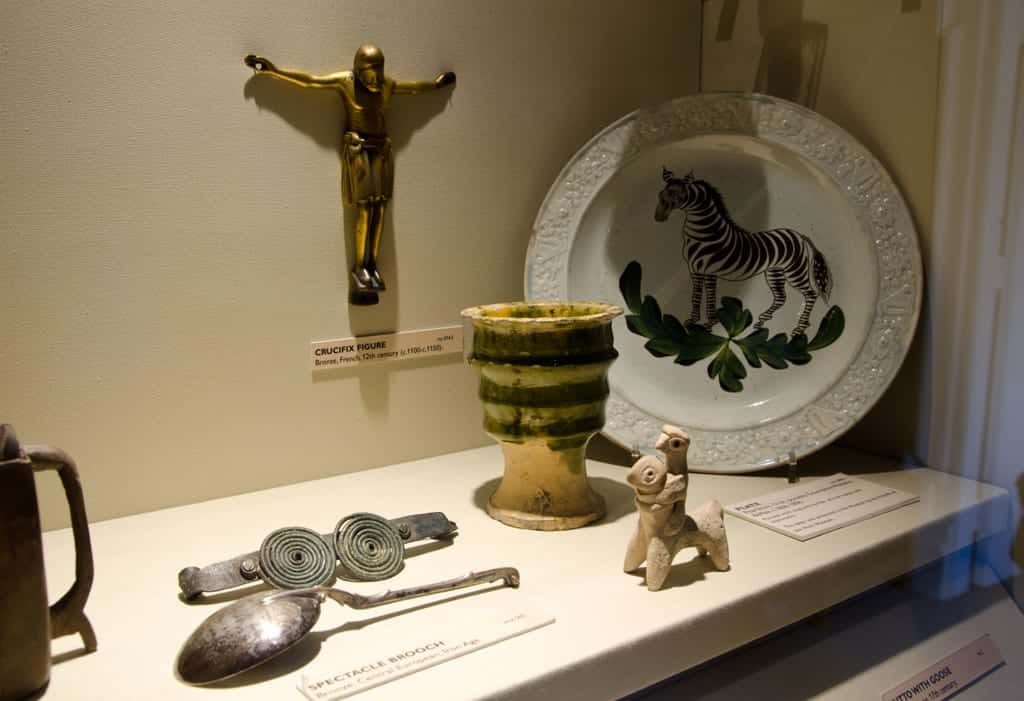 The Hunt Museum is where you'll find the more traditional side of Limerick's art scene. The docent we had was one of the best museum guides I've ever had, and they have a nice collection of crucifixes, as one might expect in Ireland.
(In fact, the docent and I got into a lively argument over just which country was the first Christian country in the world. I pointed out that it was Armenia, then he said Ireland was the first voluntarily Christian country, and we pondered the question — just what exactly does voluntary mean?)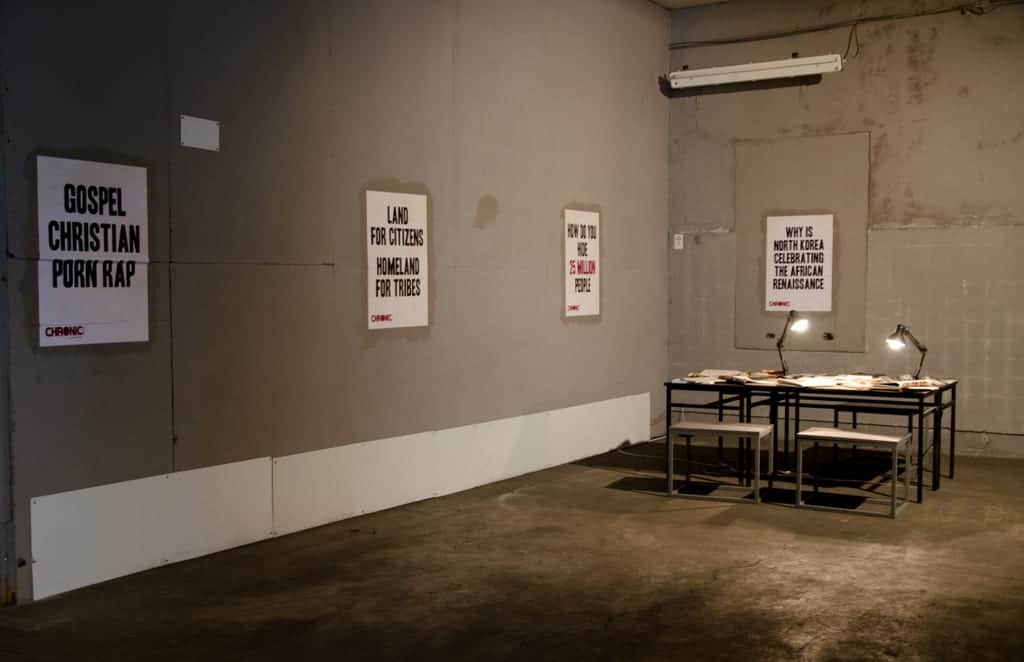 Eva International Project is a presentation of art going on all year, taking place in traditional galleries like the Limerick City Gallery of Art and in nontraditional warehouse space.
A few of my favorite pieces: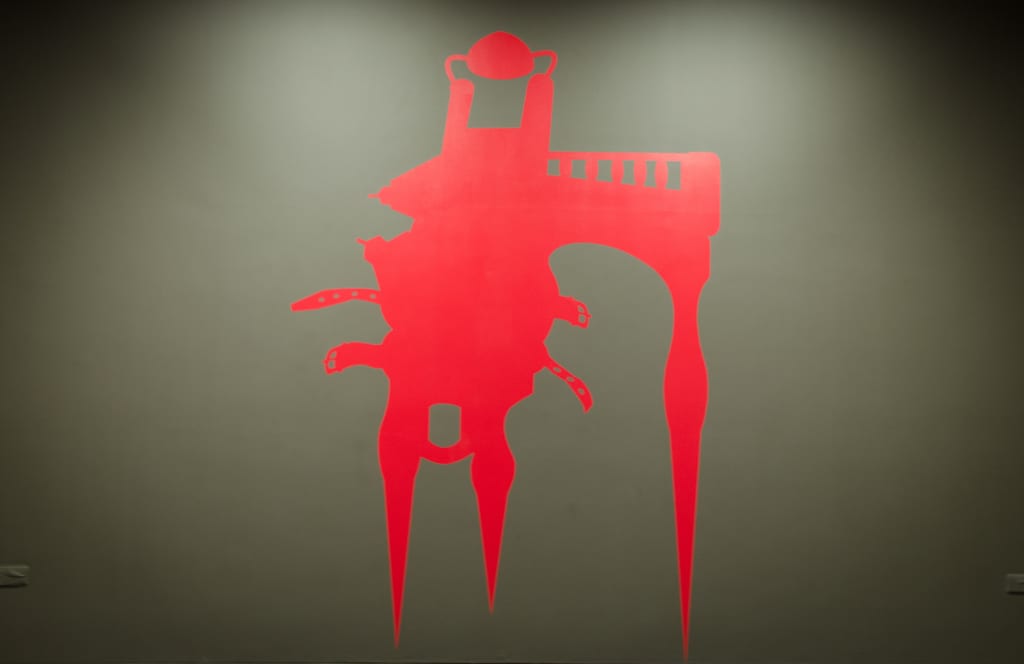 Moby (for Trayvon), by Mona Marzouk, is a display of graphics that are a take on the justice system and the media. This one is based on the electric chair.
A series of works by Michael Patterson-Carver were American political paintings — definitely a surprise to see them in Ireland, of all places!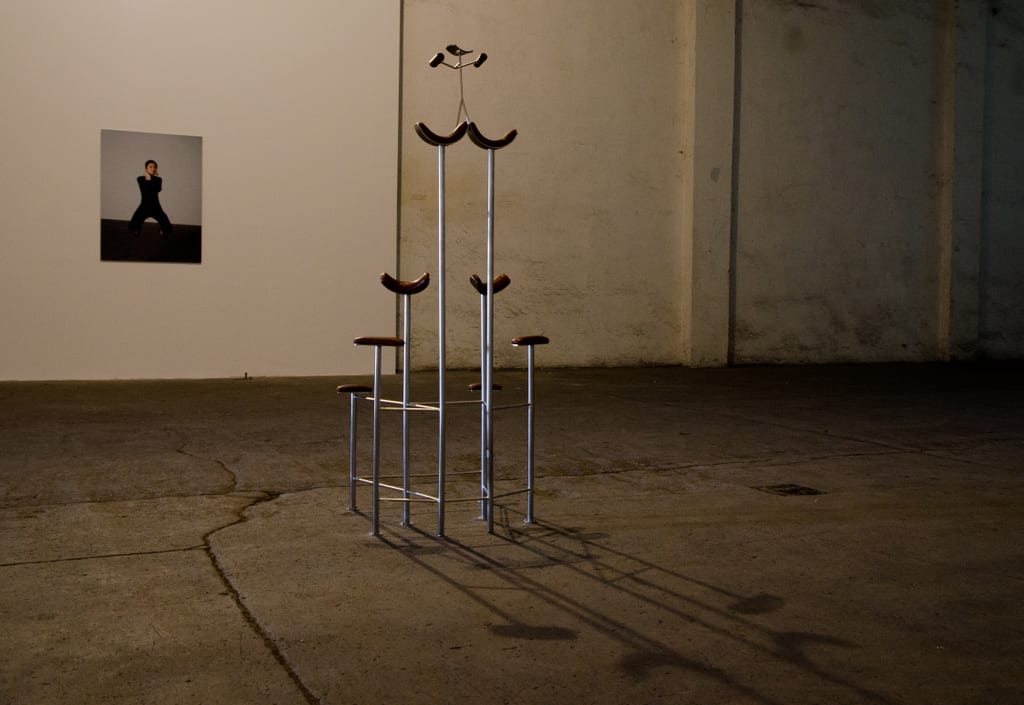 This piece by Jacqueline Doyen was one of my favorites. She builds devices to evoke discomfort like this one, then includes a photo of someone in the position that they would be in if using the device.
Architecture
One of the surprising highlights of Limerick for me was taking a walk through Limerick University. While Limerick City itself is famous for its Georgian architecture, Limerick University is all modern.
That bridge actually wobbles slightly when you cross it, making it slightly unnerving! ("Dogs don't like this bridge," Noel told us.)
While it's a bit far from the center of town, it's a really nice place to get away and digest all the art you've just taken in.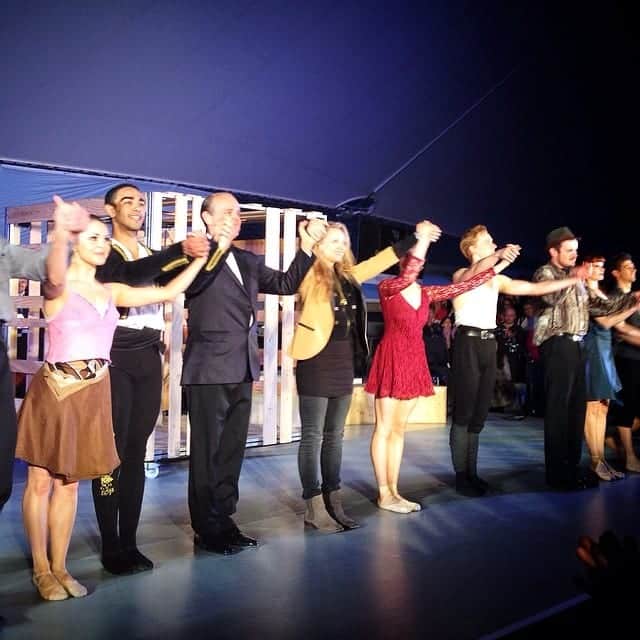 Performances
I started off with a performance of Carmen, the opera arranged into a modern ballet. It was gorgeous, I think about half the audience was drooling over the sexy flamenco guitarist on stage, and I couldn't believe this performance was only taking place TWICE. EVER. And then it would leave, never to be performed again.
There's so much going on in Limerick that a lot of the performances are blink and you'll miss it.
I was lucky to be in town long enough to take in Culture and Chips: a dinner and performance in a vintage tent.
Yes. This is literally a TENT. The wooden booths, windows and stained glass (!) are built into it!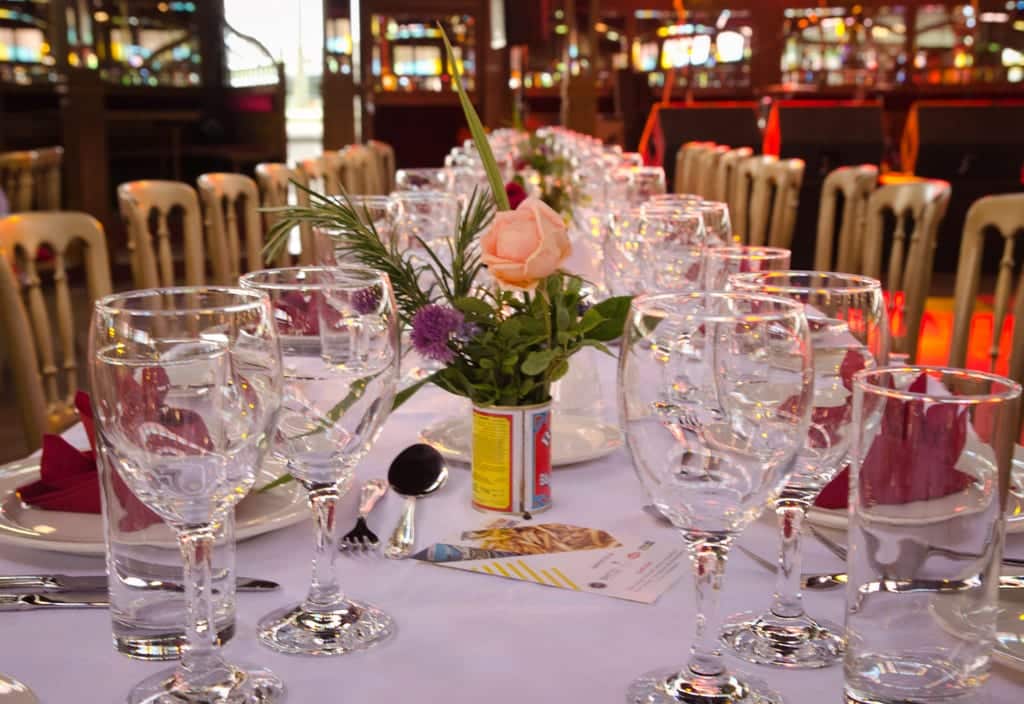 There were offbeat bruschetta appetizers, followed by beef with a variety of vegetable chips, perfectly paired with wines and the kind of beers that look like they come from champagne bottles, followed by some giant meringues for dessert.
The food was only the first part — the tent rocked until late with lots of performances.
When to Go to Limerick This Year
You can go anytime — but if there's any upcoming weekend I recommend it's in September 5-7, when Royal de Luxe is coming with their amazing "Giants" puppets. I can't believe I had never heard of Royale de Luxe before, because they're a worldwide phenomenon.
Here's a video of the giants in action in Liverpool:
When the giants come, they will spend three days walking around Limerick, which should be incredible to see. Not continuously — during the night they take naps in the streets or parks, wherever they have to be!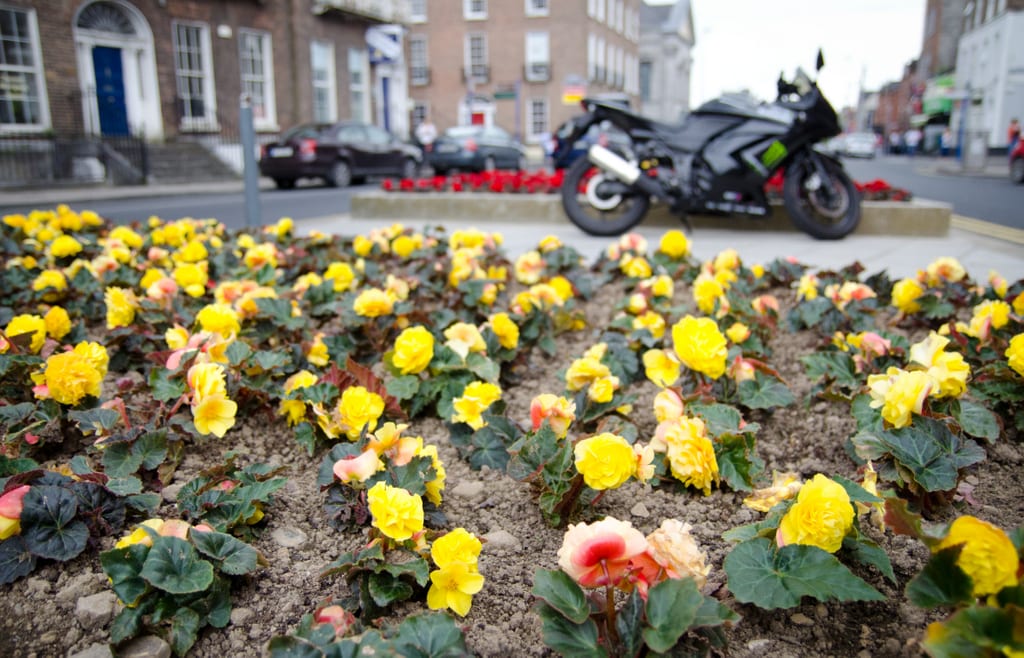 Expanding Upon a Trip to Limerick
Limerick is in southwest Ireland and it's a short 20-minute drive from Shannon Airport. Southwest Ireland is an amazing place and in addition to Limerick, I spent time in Killarney and Portmagee, which I used as a base to visit Skellig Michael (in my opinion, Ireland's most staggeringly impressive sight and something you should plan your trip around).
You can also visit nearby destinations like the Dingle Peninsula, the Aran Islands, Galway, and Cork, and check out the southwest portion of the newly formed Wild Atlantic Way, a continuous road that winds along the Atlantic coast from the very south to the very north of Ireland.
Must Love Festivals is brought to you by the Budget Traveller with lead partner Expedia and in association with Ireland.com. All opinions, as always, are my own.
Have you been to Ireland? Would you hit up Limerick for a dose of culture?
Get email updates from Kate
Never miss a post. Unsubscribe anytime!