Adventurous Kate contains affiliate links. If you make a purchase through these links, I will earn a commission at no extra cost to you. Thanks!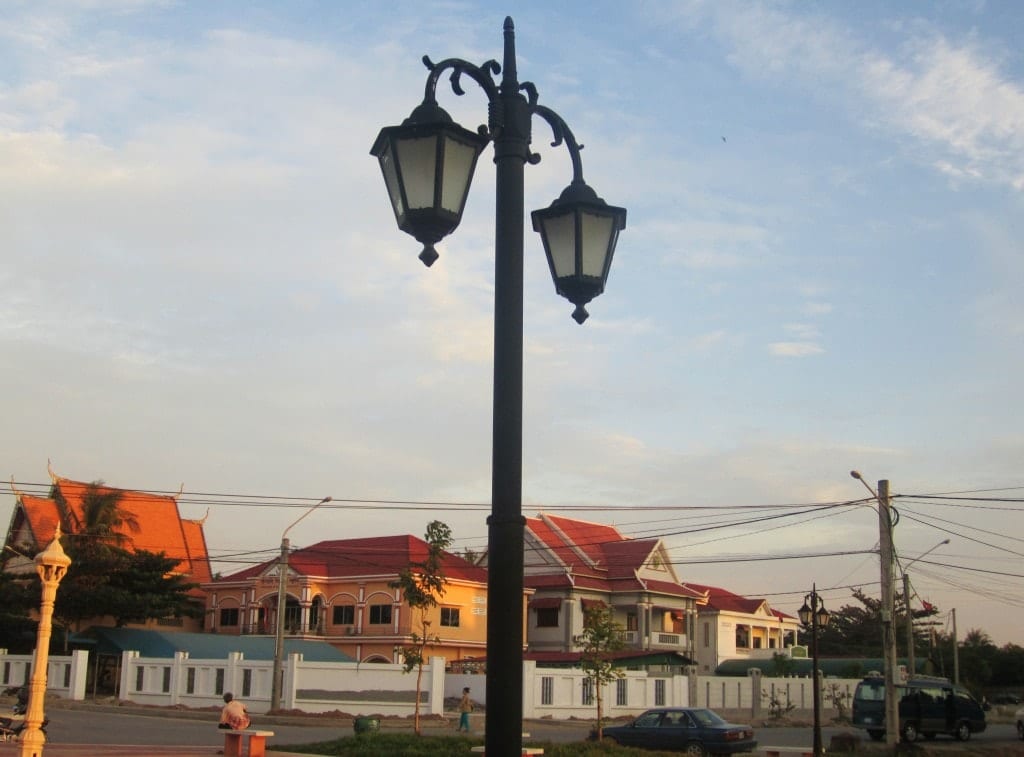 I have fallen in love with the riverside town of Kampot, Cambodia.
What is it about this place?  Is it the crumbling architecture?  Is it the French influence, from the lampposts to the baguette carts?  Is it the peaceful riverfront and the walkability? Is it the fact that everywhere has free WiFi?
Seriously, though, more than anything, I think it was the architecture. I'm a big architecture fan, and I was crazy about the crumbling French colonial villas that line Kampot's streets.  I don't think I would have liked them as much if they were pristine.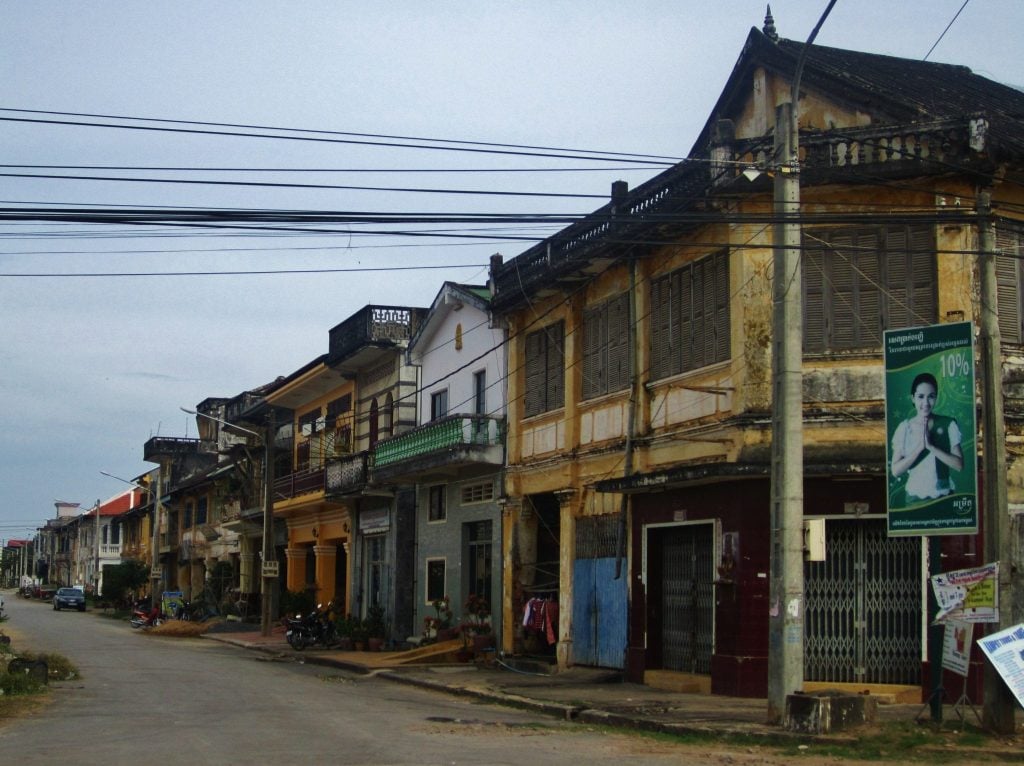 Kampot was a great place to catch my breath. There's not a lot to do in town, so there's no pressure to fill an itinerary.  I spent a lot of time getting writing done in the cafes and taking long walks, taking photos of the incredible architecture.
There's a great used bookstore in Kampot.  There are salons and massage places and cute boutiques.
If you're feeling more active, you can take a day trip to nearby Bokor National Park, or do what I did – rent a motorbike and ride to the beach town of Kep for some unbelievably fresh seafood!
And my favorite activity in Kampot: at sunset, everyone in town gathers on the green to play badminton, do aerobics to dance remixes of "Hotel California" (seriously!), or just hang out and people-watch.  In Kampot, if there's a place to see and be seen, it's there!
Tourists are just starting to arrive in Kampot – there aren't a lot of them yet, but there are enough to have a small scene, and the guesthouses are excellent.  Now is the perfect time to visit.
Before the tourist crowds arrive, you'll get to be a bit of a celebrity in town.  Teenagers will come up to practice their English with you and little kids will start posing, wanting you to take their picture!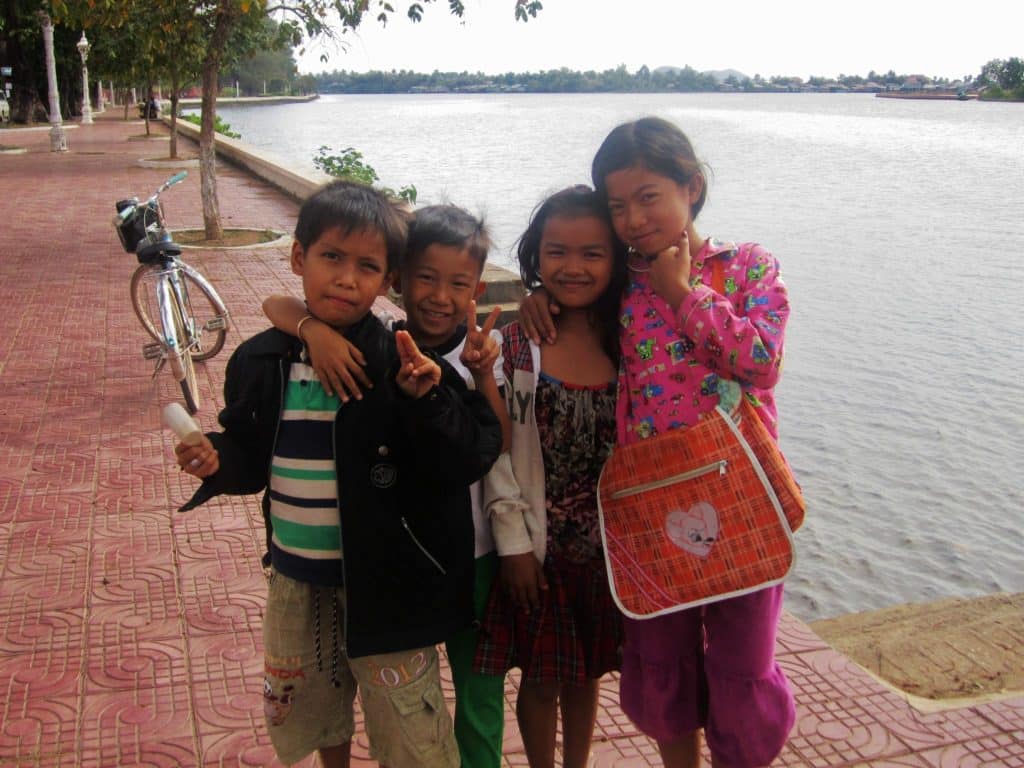 Kampot is one of my favorite destinations of the trip so far. If you're swinging through Cambodia, take a detour down from Phnom Penh and explore Cambodia's south coast.  You'll be glad you did.
Get email updates from Kate
Never miss a post. Unsubscribe anytime!