Adventurous Kate contains affiliate links. If you make a purchase through these links, I will earn a commission at no extra cost to you. Thanks!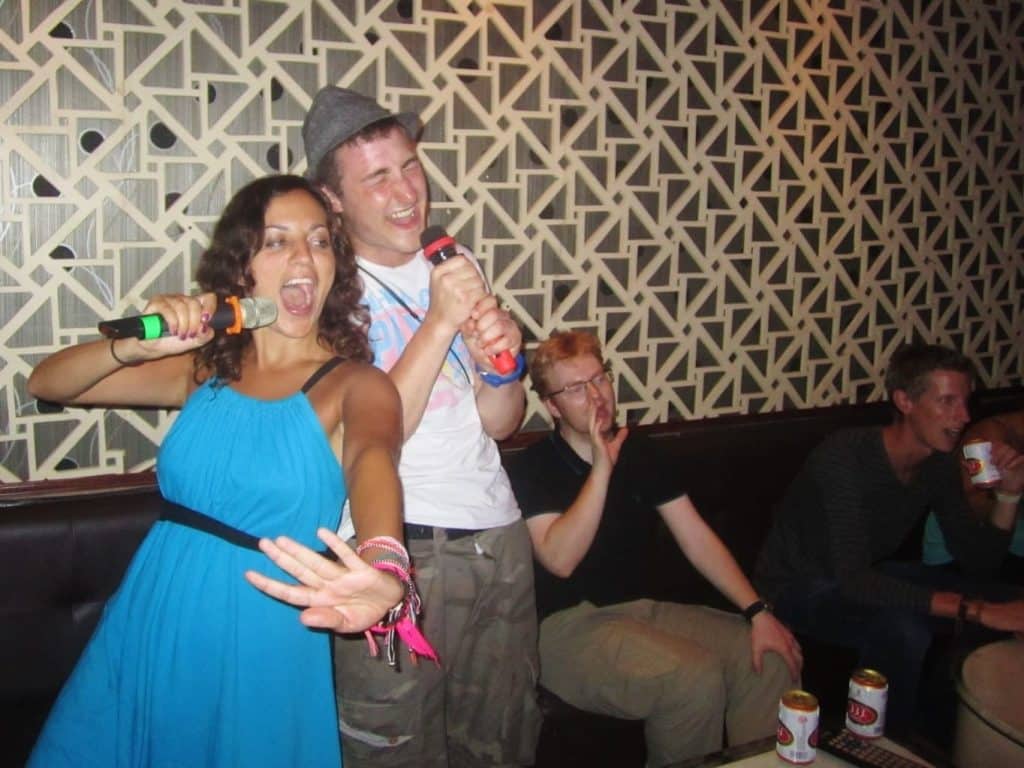 For our final night together after traveling through Vietnam for nearly a month, we decided to do something special: finally go to karaoke in Saigon!
Karaoke is a big deal in Vietnam — as it is all over Southeast Asia. You can find karaoke rooms and studios all over the city, including our neighborhood of Phu Ngu Lao.
What I didn't expect is that it would be so cheap!  With eight of us, the total cost was in the neighborhood of $4 per person!
And when we sat down, we were immediately brought the following: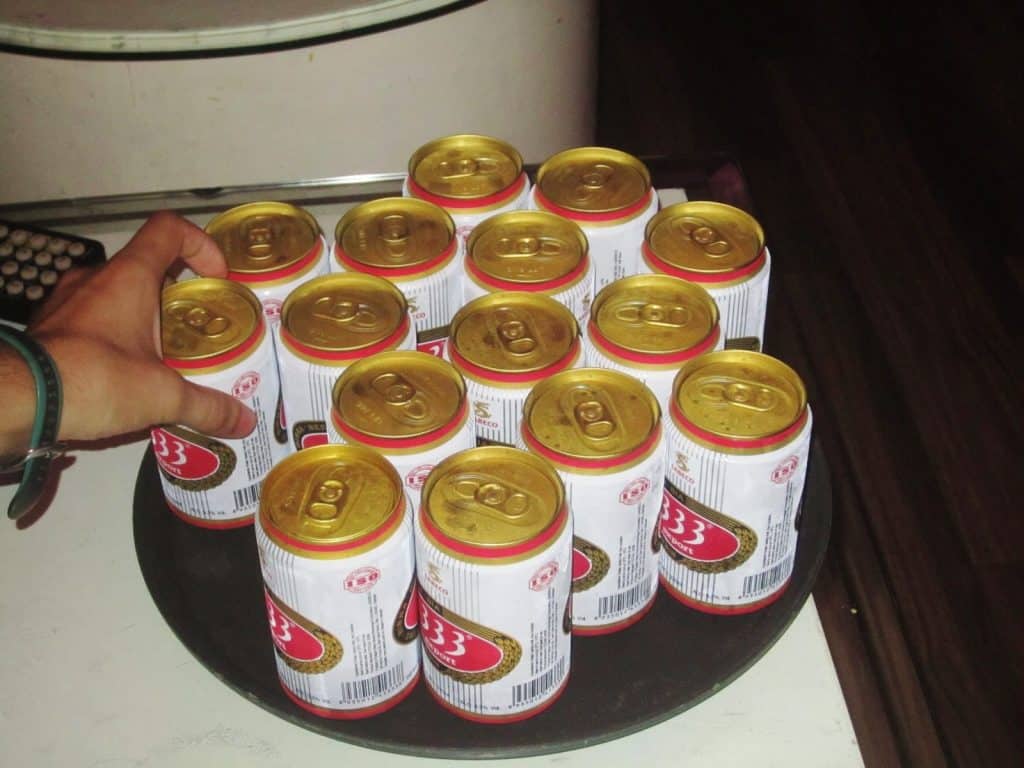 Apparently it came with the room!  That's great for lowering the inhibitions.
After starting with one of the official anthems of backpacking, Wonderwall, we took a few videos:
Mike and Dave doing a hilariously demented version of "Great Balls of Fire" (Dave is a fan of doing the "harmonies"):
I did "It's Not Unusual" (and yes, back in the day my voicemail greeting was me singing, "It's not unusual to ever — CALL someone…"):
And then Sander and Dave performed "Total Eclipse of the Heart."  I can't decide if this is the most horrifying rendition of this song ever or the single greatest karaoke performance of all time.
You decide:
A private karaoke room in Saigon — just like massages, beauty treatments and eating out, it's an activity for which you'd cough up a lot of cash at home, but costs so little in Southeast Asia!
Get email updates from Kate
Never miss a post. Unsubscribe anytime!