Adventurous Kate contains affiliate links. If you make a purchase through these links, I will earn a commission at no extra cost to you. Thanks!
Are you a fan of the Pride and Prejudice BBC miniseries from the 90s?  The one when Colin Firth first stepped into our lives and made us swoon as Mr. Darcy, long before anyone knew who Bridget Jones was?
Well, this weekend, I went to see one of its filming locations: Lyme Park in Cheshire, England.
Here is the scene when Colin Firth strips down (though not nearly enough for my liking) and jumps into the lake:
Lyme Park is an estate in Cheshire, northwest England, just on the edge of the Peak District.  It's an easy day trip from Manchester, Liverpool, or anywhere in the northwest, including Chester.
I know that northern England isn't on many people's itineraries — but if you come, you'll be rewarded with some beautiful scenery.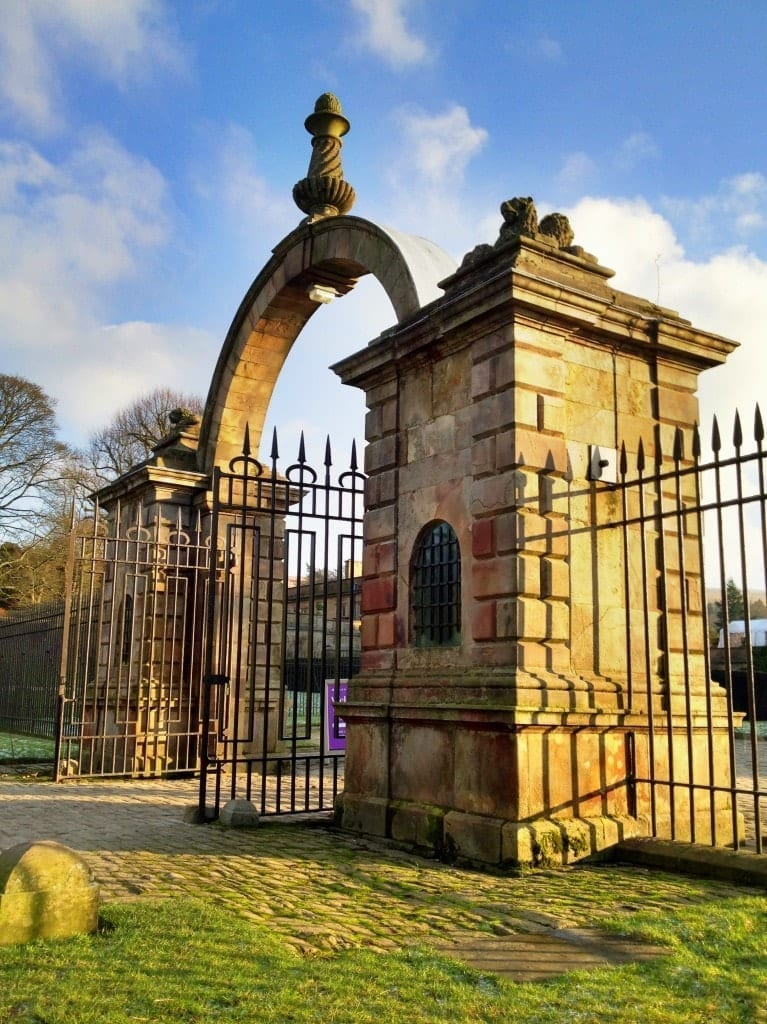 If you're the type who would come to England just to see the country estates of your favorite Jane Austin novel-turned-film, Lyme Park is definitely one you shouldn't miss.  Strolling along the paths, you'll feel like you're back in the nineteenth century.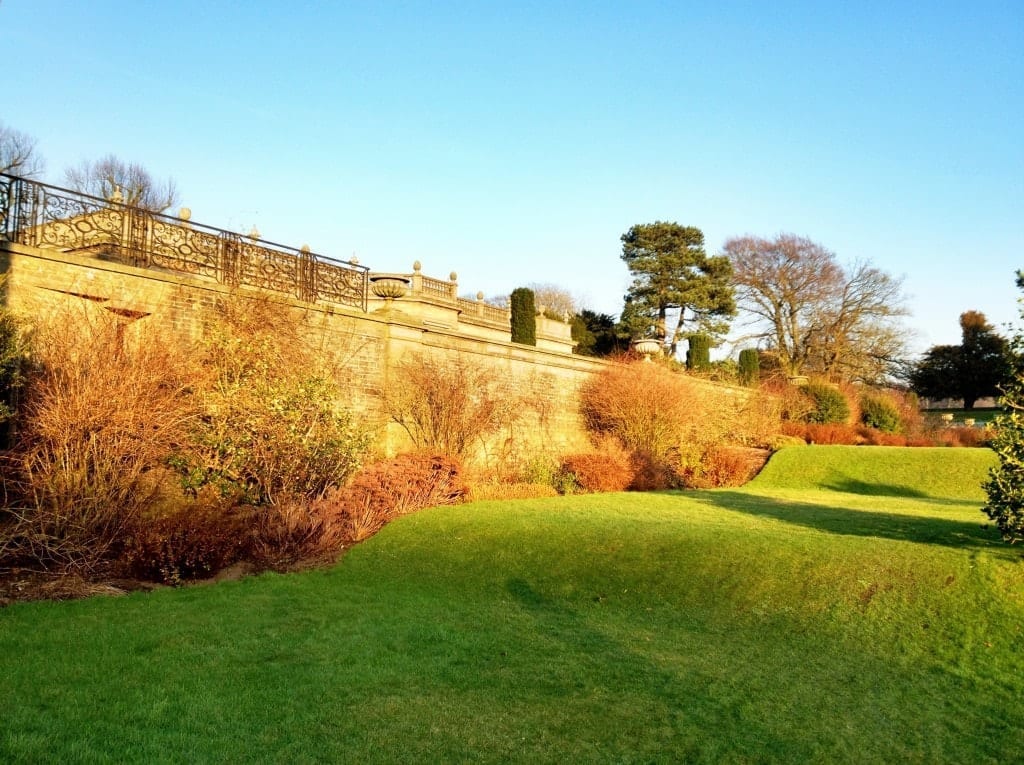 And Lyme Park was the perfect place to try out iPhone HDR photography with my new iPhone 4S.  Yes, you heard me correctly: you can do HDR photography with the iPhone!
HDR photography takes several images at different exposures, then fuses them together into one image where all the exposures are optimal.  With most cameras, you often end up with a washed out sky or dark trees or buildings that blend into a mass of black.
For regular HDR photography, you need a DSLR, a tripod, and HDR software.  On the iPhone, all you need is the Pro HDR app.  It costs $1.99, and while I don't like spending money on apps, this one is worth it several times over.
And with it, I was able to get pictures like this: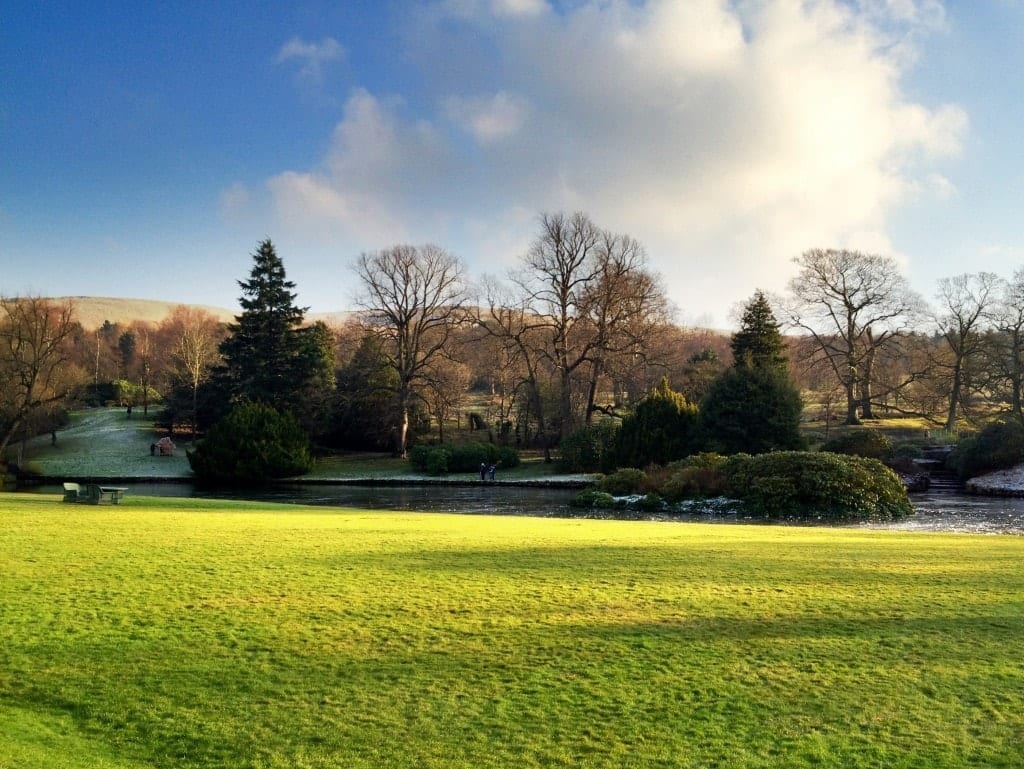 Isn't that amazing?  It gets every detail of the trees.  It gets a bright blue sky.  Nothing is bleached or darkened.
iPhones are the cameras of the future.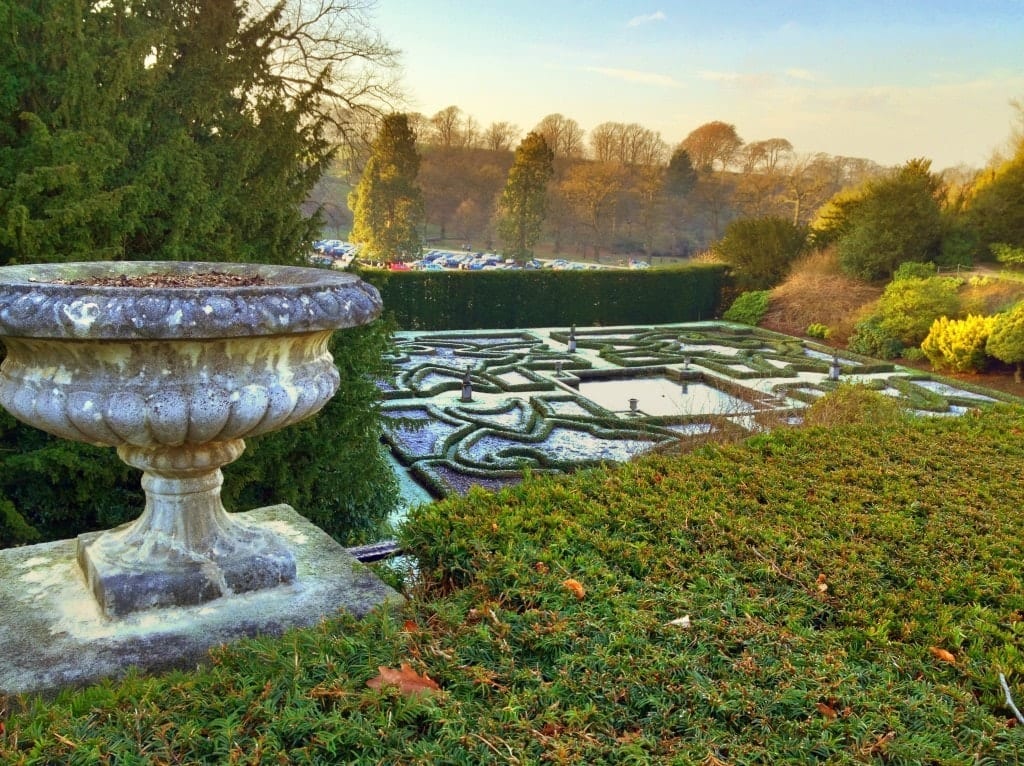 Visiting an English country estate in the winter might not sound like a good idea, but it was actually a really nice time to visit.  The gardens are closed for the month of January, but everything else is open.  As long as you don't mind a little bit of mud on your shoes, you'll be fine.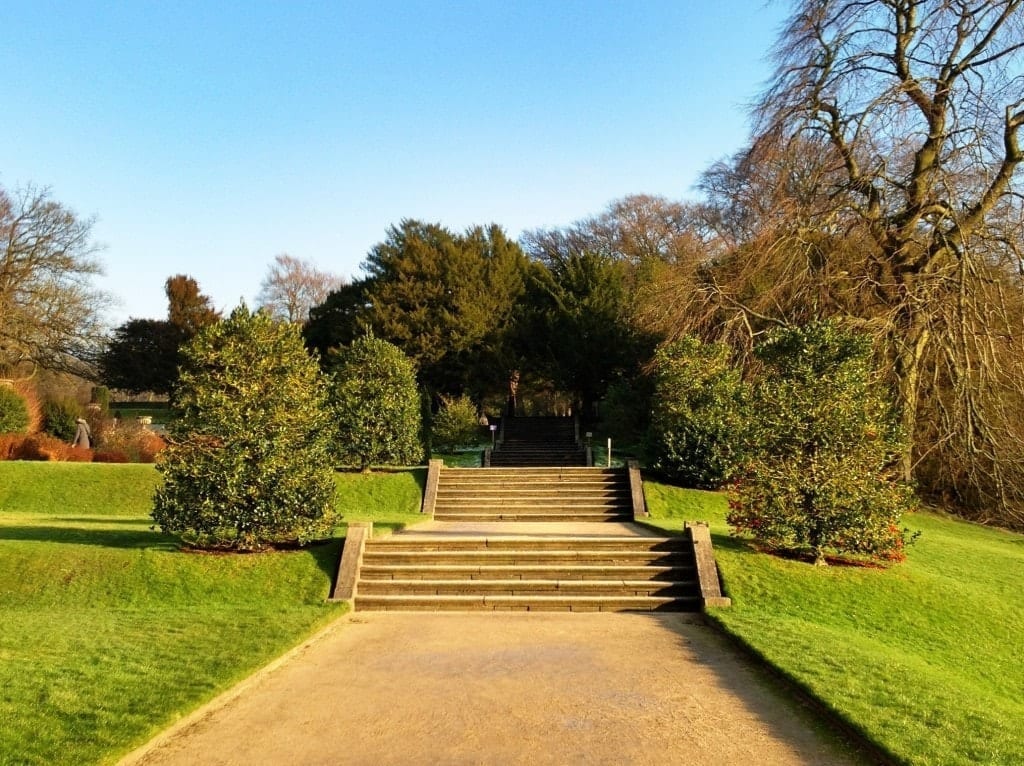 This winter, there is a really lovely Beatrix Potter exhibition at Lyme Park.  The exhibition features several of her original drawings and letters, as well as play areas for the kids.  There's also a trail through the gardens with special touches from her books — like Peter Rabbit's little blue jacket and boots hanging off a scarecrow in the garden!
I loved seeing how excited the kids got to hug Peter Rabbit.  I remember reading Beatrix's Potters books when I was little, and it's so nice to know that her characters are still delighting kids in Britain and America today.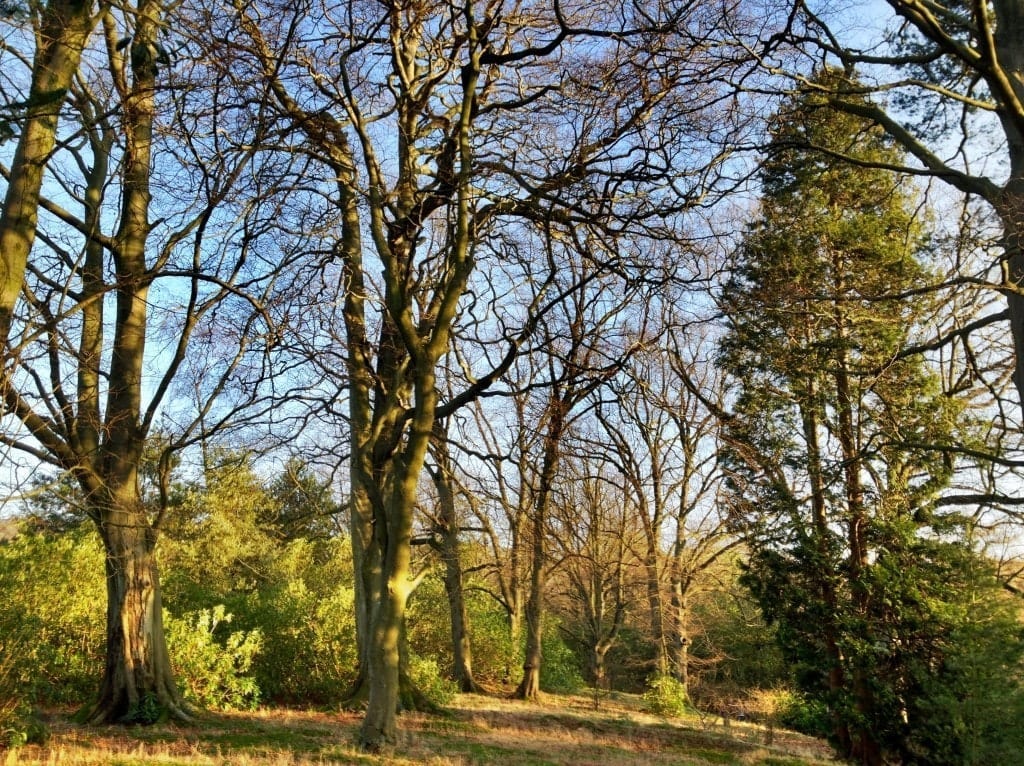 Beatrix Potter was a huge proponent of conservation in northern England, and later in life, after moving to the Lake District, she donated her time and money to make sure the idyllic countryside remained preserved.
If you want to visit Lyme Park, expect to pay £6 per adult and £5 per car.  The estate is huge and you could easily spend a full day here — though if you're going to be spending more than a few hours, I recommend waiting until the weather is warmer!
Even without a rogue Colin Firth sighting, I still had a great day in the Cheshire countryside.
Get email updates from Kate
Never miss a post. Unsubscribe anytime!