Adventurous Kate contains affiliate links. If you make a purchase through these links, I will earn a commission at no extra cost to you. Thanks!
When I moved to Prague in 2020, it wasn't the first time I moved to a new country. Prior to that, I spent time living in the UK, spent two extended periods living in Mexico, and spent a semester living in Italy. Between those stints, there was a lot of digital nomad time in Thailand, South Africa, Spain, Colombia, Guatemala, and a lot more.
Have you ever dreamed about living abroad?
Think about it. We as humans ALWAYS talk ourselves out of good things, so dial down that urge inside you. Imagine that it would be easy.
Imagine you would easily get a job you could do abroad. And the moving and visa process would be painless. Imagine COVID wouldn't be a hindrance. And you could bring your pet with no issues. Imagine if it were that easy.
How would you feel then?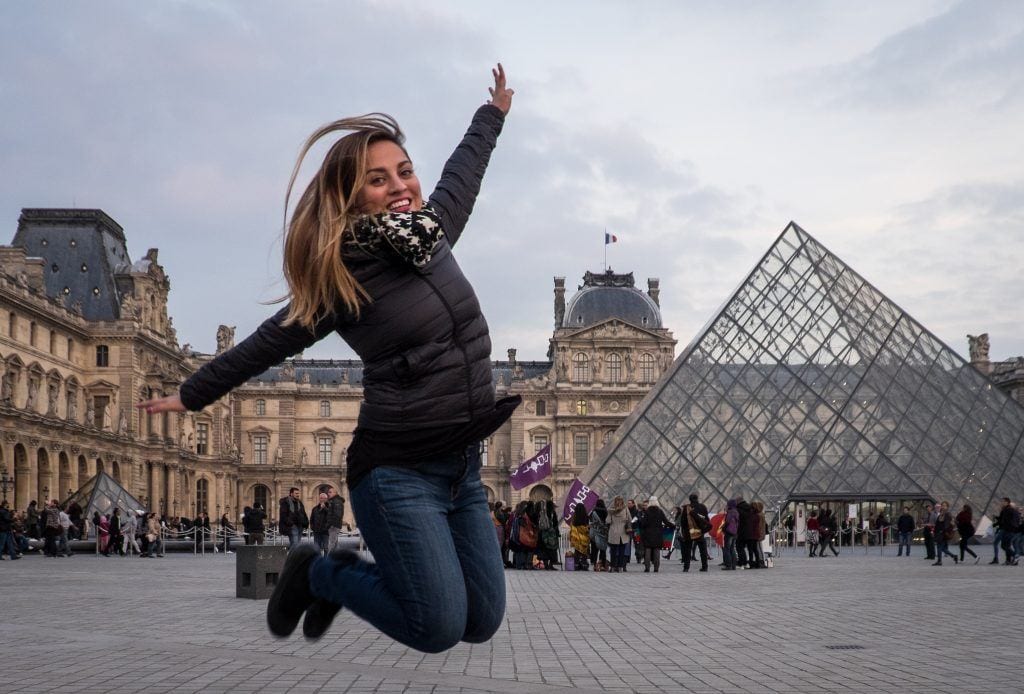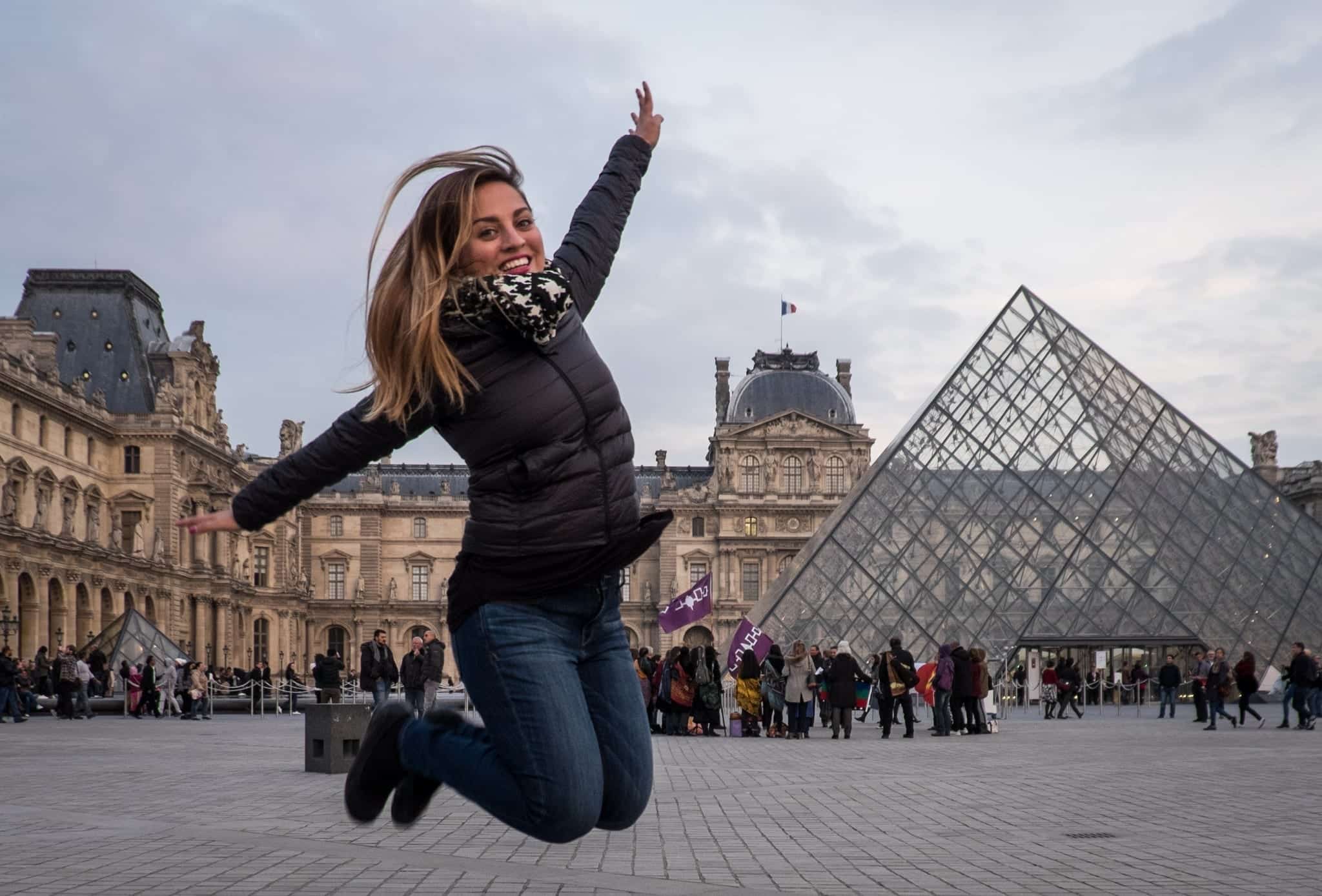 Before COVID, before the world went crazy, was it your dream to live abroad?
So many people have this dream. To live in Paris. Or Thailand. Or Mexico.
But life gets in the way. Families, jobs, pets, COVID.
But what if those weren't the barriers you thought they were?
The truth is that it's never been easier to move abroad. In the past few years, remote work opportunities have exploded, both domestically and internationally. After the shutdowns of 2020, most countries' borders are open again for both visitors and new residents.
And it's time to take advantage.
My friend Richelle Gamlam is an expert on teaching people how to move abroad. She does this through teaching the Move Abroad Escape Plan Boot Camp. And for her latest round, I'm joining up with her, because I know she can help many of you, my dear readers.
Richelle is someone I trust completely — and there are not a lot of people in this community that I trust completely. I always say that if you love my writing, you'll love hers too (we seriously have similar writing styles, overflowing with fun and humor, mixing in the good with the bad). She is incredible knowledgeable and humble at the same time.
And she has extensive experience living abroad — in China, Vietnam, Tanzania, Australia, and now Georgia — and has taught so many people to do the same.
And finally, it is ABSURDLY cheap for what you get. How cheap is it? Just $37.
---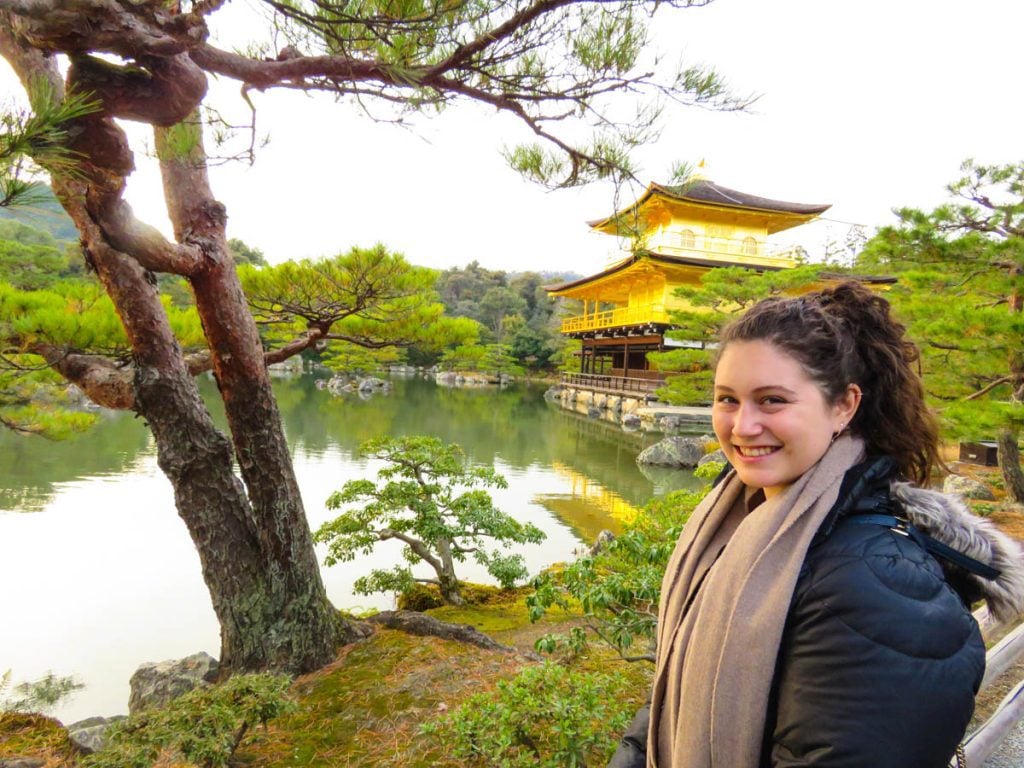 Move Abroad Escape Plan Boot Camp
The Move Abroad Escape Plan Boot Camp is a 4-day LIVE virtual bootcamp designed to help you create your personalized step-by-step plan to move abroad this year.
Whether you're aiming to be an expat or a digital nomad, we're going to create a plan so you can have the international adventure you've always dreamed of.
By the end of our time together, you'll have your escape plan locked in and ready to go, so you can finally stop daydreaming of life abroad and actually start putting your plan into action so you can move abroad this year!
We're going to cover: What kind of lifestyle is right for you, how to get an awesome job abroad or online, where you can actually move THIS YEAR, and how to put this whole plan into action.
Your Biggest Questions
Overwhelm: How do I find a job? Where do I move?! You're drowning in a sea of conflicting information online with no idea how to even get started. Sure, you have a dream of moving abroad, but how do you find a good expat or remote job? Where should you move? What kind of visa do you need? The overwhelm is intense.
Fear: What if I move abroad and I hate it? You quit your job, leave your apartment, and move all the way across the world… But what if it doesn't work out and you have to come home a "failure"? What if you fly home and can't find a job or a place to live and then you're totally screwed?! Are you even cut out to live abroad anyway?
Busy: You want to make moving abroad a priority, but you're so busy! You start looking into your to-do-list, but before you know it, life gets in the way and it's been an entire year and you're in the same exact place. How do you make time for everything that needs to get done?!
The World is a Mess: Can you actually even move abroad right now with all the travel restrictions? What about what's happening in Ukraine? Maybe it's better to just keep putting off my dreams until the world returns to normal. But… I've already been waiting for YEARS.
---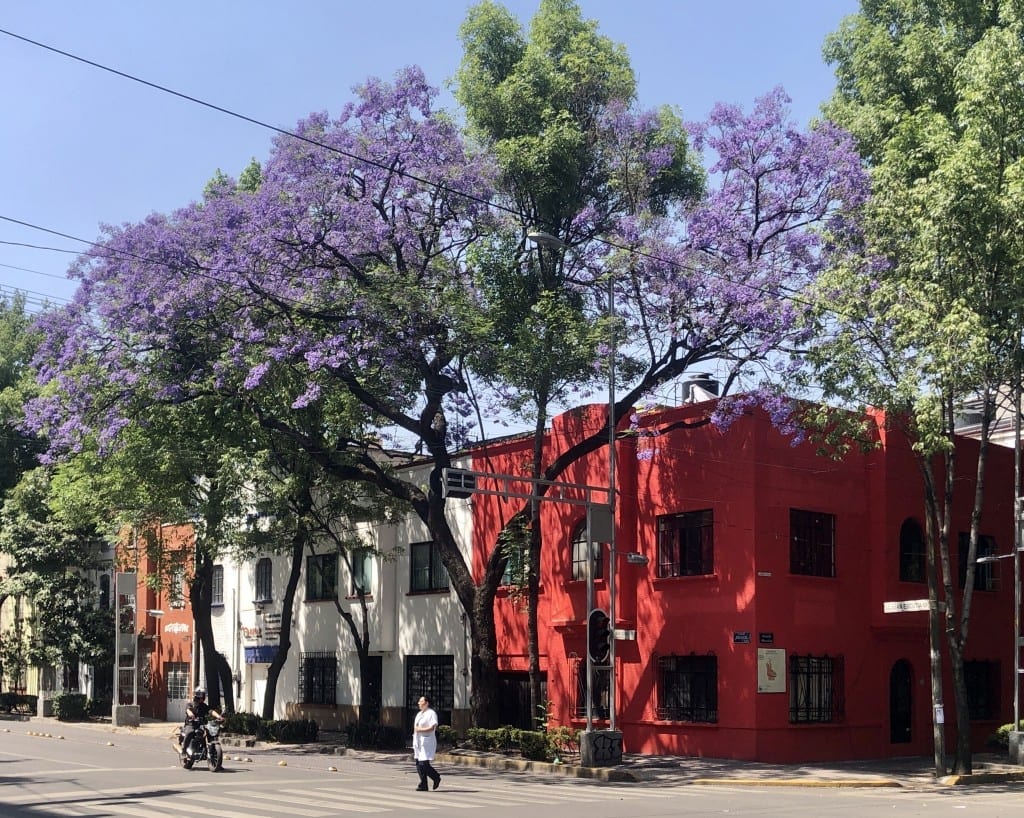 Day 1 (Friday April 15th @12 Eastern): Pick Your Path
Expat vs. Digital Nomad? What the heck is location independence? With all of these options how do you know which one is right for you?
Before you start making plans and applying for jobs, you need to get really clear on what type of lifestyle you're looking for. In this session we're going to get super clear on your goals and dreams and make sure you're on the right path so you can be sure you'll LOVE your new life overseas.
Day 2 (Saturday April 16th @12 Eastern): Making Money Abroad
How do I find a good job abroad or make money online? Where do I find these jobs and how do I land them?
In this training I'm going to break down your possible job options so you can pick what's right for you, whether that's teaching English, working in tech, becoming a freelance writer, or starting your own business. I'll also show you how to find and land these high-paying jobs, so you can fund your new life abroad!
Day 3 (Sunday April 17th @12 Eastern): Choose a Country
Yes you CAN move abroad in 2022, and here are the exact countries you can move to along with the types of visas you can apply for.
Here we're going to match that job of yours to a country and a visa, so you can pick a country that's open RIGHT NOW and move abroad this year. No more waiting and dreaming, you'll get a list of countries that are open to you whether you're an expat or a digital nomad.
Day 4 (Monday April 18th @12 Eastern): Putting Your Plan Into Action
Now you know what you want, so let's make it happen! Here's how to put your escape plan into action so you can move abroad this year!
You know what you want, so let's make it happen! Once you have your Escape Plan, how do you put it into action so you can move abroad this year? In this special bonus training, I'm going to walk you through your next steps so that you can be on a plane in just a few short months.
---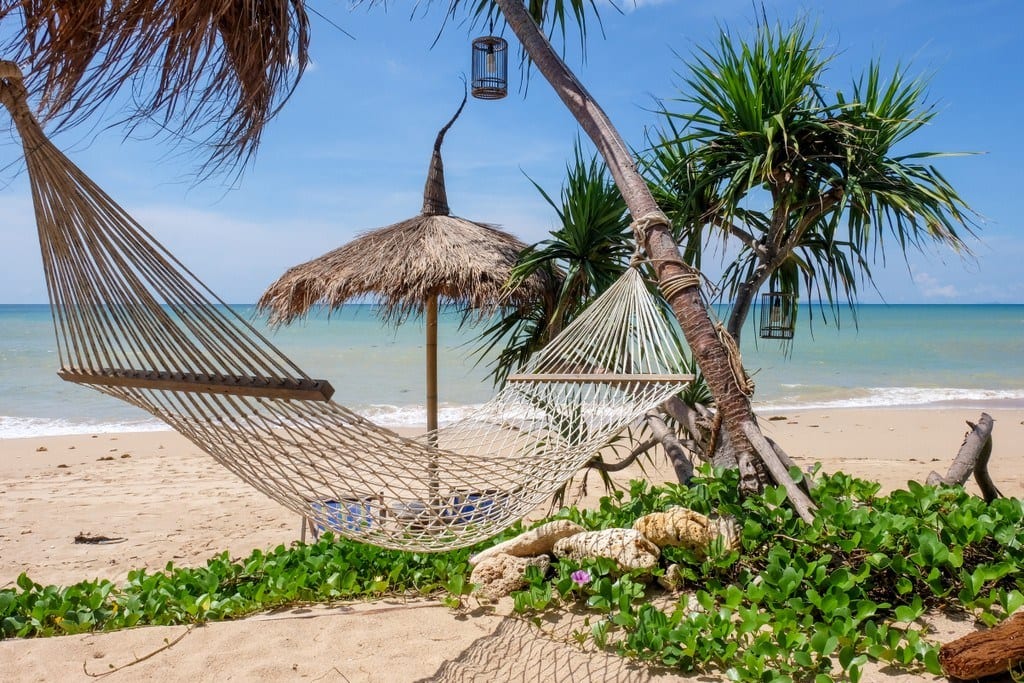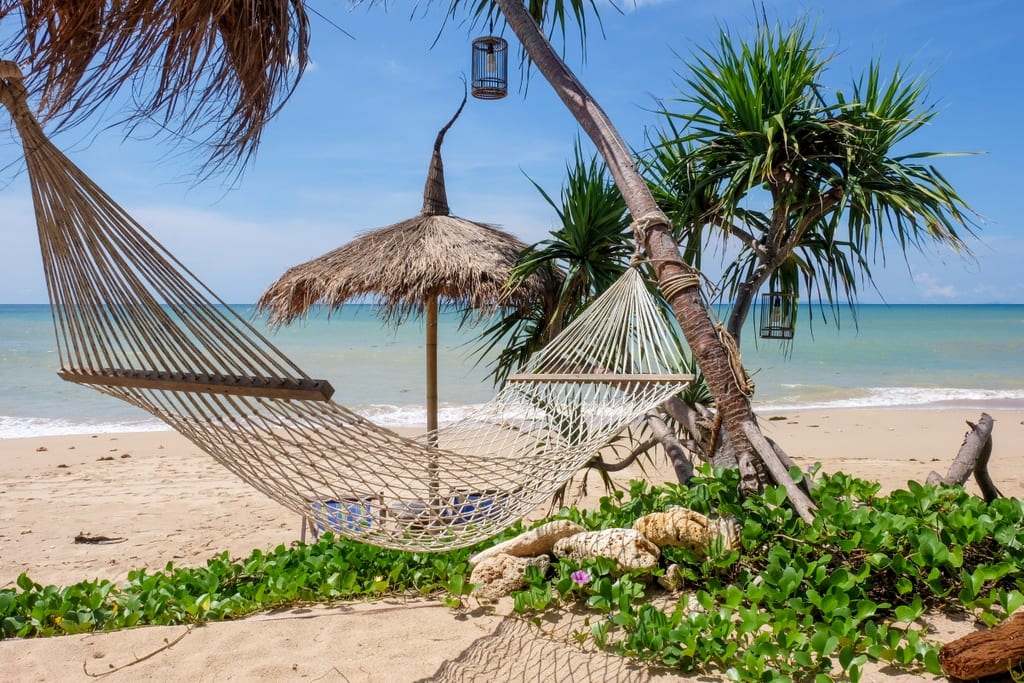 Oh, and that's not all! There are bonuses!
BONUS 1: DAILY MINDSET TRAINING TO TACKLE FEARS AND ROADBLOCKS
Hands up if you've ever thought to yourself, "Who am I to do this?"
Imposter syndrome is real — and so are the other limiting beliefs that keep adventurous people like you procrastishaming themselves into staying home. But that ends now.
During these daily Facebook live coaching calls Richelle will cover one major mindset obstacle that's keeping you stuck. Tune in live while you enjoy your morning coffee, or watch the replay whenever you're free!
BONUS 2: PRIVATE MEMBERS PORTAL WITH REPLAYS AND DOWNLOADS
Busy and have to miss a session? While it's best to show up live, that's not always possible with work and other commitments, which is why you'll have lifetime access to all of the call replays and bonus downloads.
Richelle will give you special access to a private members portal so you can watch the replays and download the resources just in case you missed something! No FOMO here.
BONUS 3: FILL-IN-THE-BLANK ESCAPE PLAN BLUEPRINT
One of the most difficult parts of moving abroad is time management. There are SO many things you need to do before you go, and without a plan, it's easy to keep pushing back your departure date. With this Escape Plan Blueprint you're going to have a concrete plan to ensure you move abroad this year!
BONUS 4: DESTINATION RESEARCH CHECKLIST
How do you move to a country you've never been to before?!! Research, my friend. This checklist will give you a handy list of everything you need to research before you get on that plane so you can move abroad feeling confident and prepared.
Let's combat the overwhelm and make it that much easier for you to hop on a plane this year.
BONUS 5: RICHELLE'S FAVORITE TRAVEL GEAR
Richelle has compiled a list of all of her favorite travel gear recommendations for expats and digital nomads so you never overspend on useless travel gear, or have that "Oh no! I wish I packed…" sadness.
---
Want a private group coach session with Adventurous Kate?
There's another bonus that you can get from me personally — if you sign up for Richelle's boot camp through the links on this page, and sign up for the VIP Mastermind add-on, seven days of 90-minute group coaching sessions, with personal attention from Richelle.
But you'll ALSO get a bonus group coaching session from me, together with Richelle, on Tuesday, April 19.
In other words, I will listen to your dilemmas, listen to your personal situation, and give you advice on both moving abroad and living the life of your dreams.
---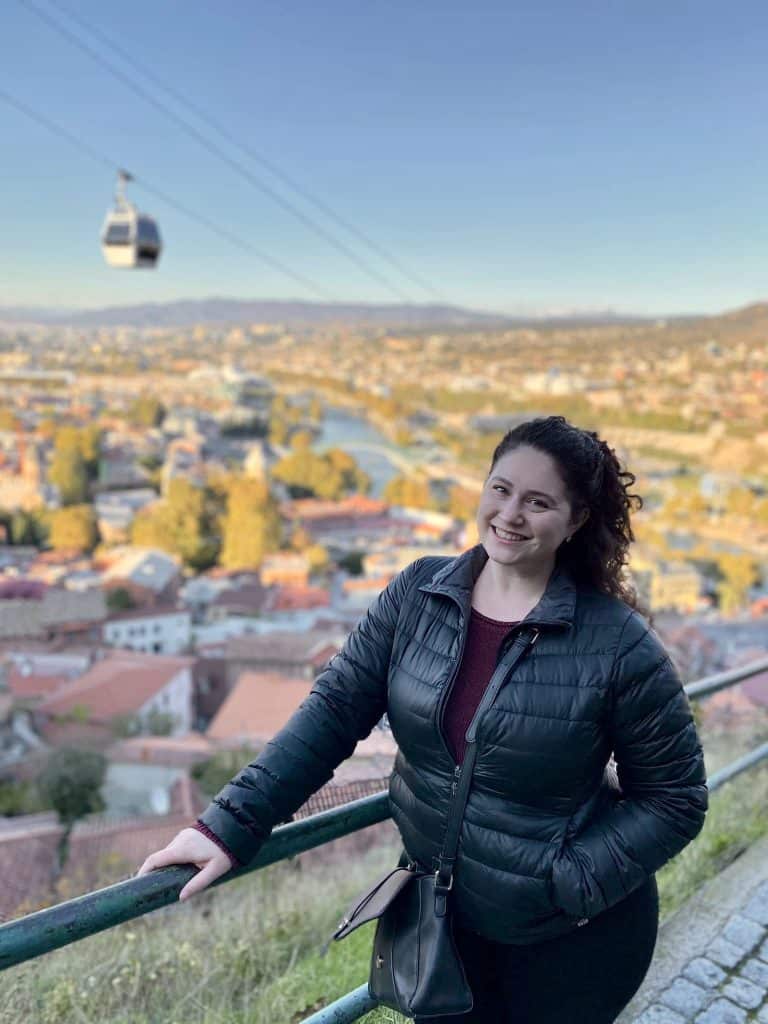 Get truthful, realistic advice from women you can trust.
You all know I would never send you to Bali with a floppy hat and a list of Instagram spots and say, "Woohoo, go make some money!" Richelle wouldn't dream of that, either. That's not what this is. She's not going to set you up with cliché schemes like dropshipping or course creation, either. Or travel blogging, for that matter.
But you know what's realistic in 2022?
Going remote with your existing job, and moving to a Costa Rica beach town so you can be on the same time zone.
Taking your freelance work portfolio, turning it into a visa in Germany, and moving to a cool neighborhood in Berlin.
Find an online job and move your whole family to Mexico, where you eat like kings for less than $20 each day.
Taking the big leap and getting an English teaching job in Japan, everything perfectly set up for you when you arrive.
---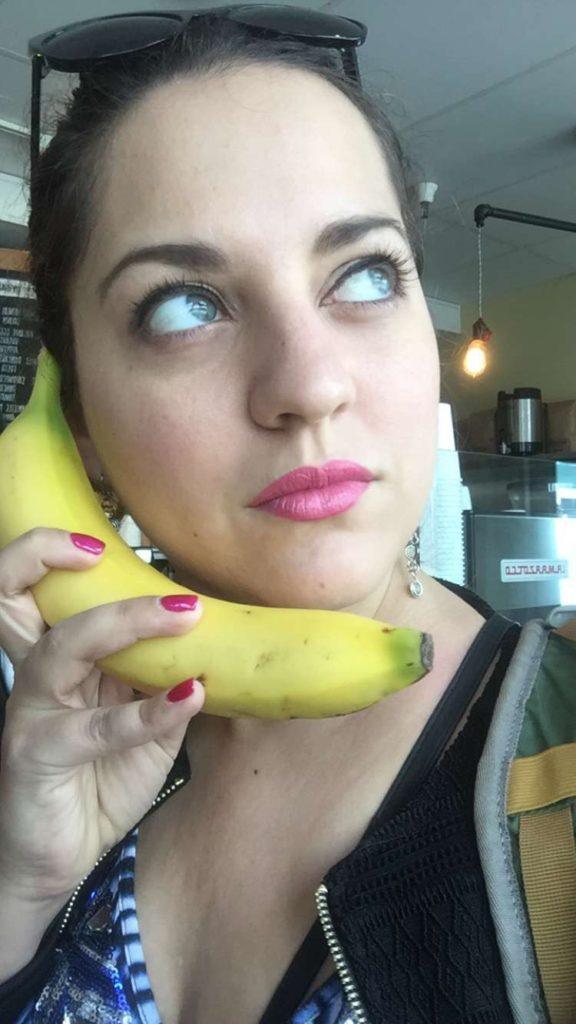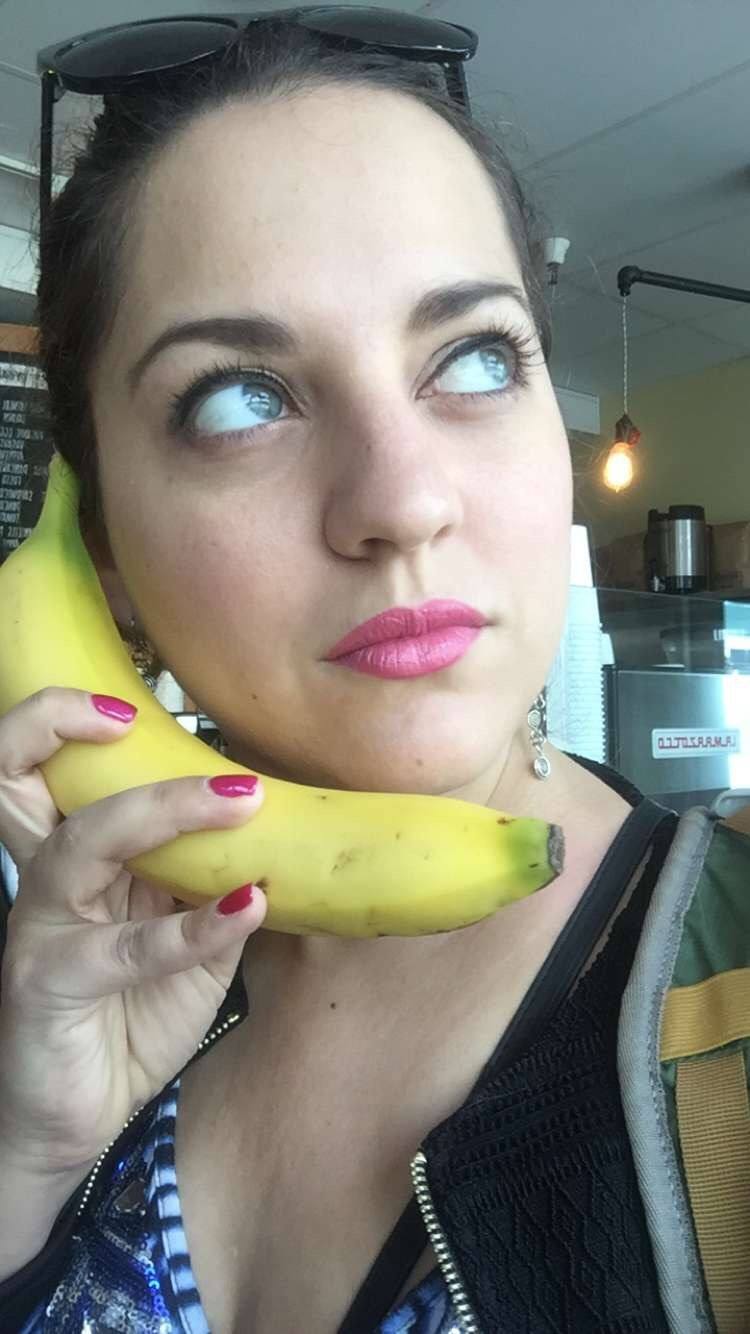 Join us on a Facebook Live!
Richelle and I will be going live on the Adventurous Kate Facebook page on Thursday, April 7, at 12:00 PM Eastern Time. We will be talking about our own moves abroad and so many of the different ways that people can move abroad these days.
Hope to see you there!
Get email updates from Kate
Never miss a post. Unsubscribe anytime!