Adventurous Kate contains affiliate links. If you make a purchase through these links, I will earn a commission at no extra cost to you. Thanks!
Yesterday I went to watch the Boston Marathon. A few hours later, we were recovering from a devastating attack on our city.
My friends, family, and I are fortunate to be uninjured. We were watching two miles away from the blasts in Copley Square.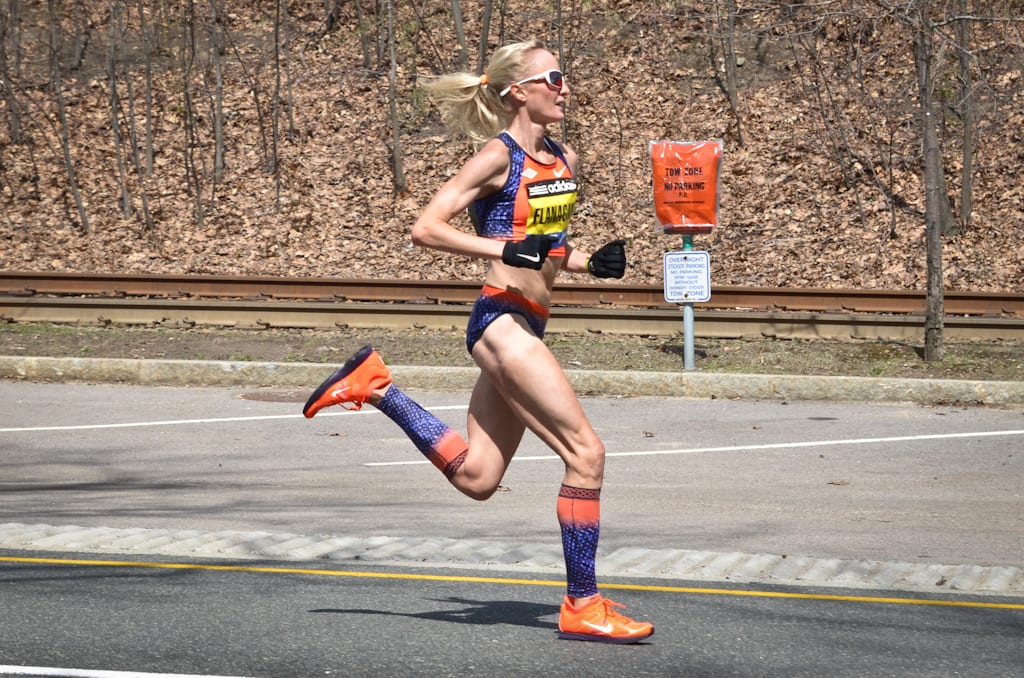 Boston: Home to the World's Best Marathon
Boston is a lot of things — an intellectual hub, a technological hotspot, a historical treasure trove. We're fiery, we're smart, we're independent, and we celebrate Patriots' Day — a Massachusetts-only holiday that celebrates the occasion when the British were driven out of Boston during the American Revolution.
Boston is also a sports town. Oh, are we ever a sports town! Even for someone like me who isn't a sports fan, sports are the lifeblood that bond Bostonians, and we have some great teams (all of which won championships in the past decade). The Red Sox will beat Baltimore and a "Yankees Suck" chant will materialize on Yawkey way, itself a bonding ritual more than an insult. Hell, the Celtics can beat the Lakers and we'll be doing the same thing.
But the Boston Marathon is different from other Boston sports. It's inherently joyful. It's not competitive — well, aside from briefly wondering if this will be the year that an American will finally beat the Kenyans and Ethiopians. No matter who leads the path on the 26.2-mile jaunt from Hopkinton to Copley Square, we cheer for them like crazy, and we keep cheering for the runners that cross our path over the next several hours.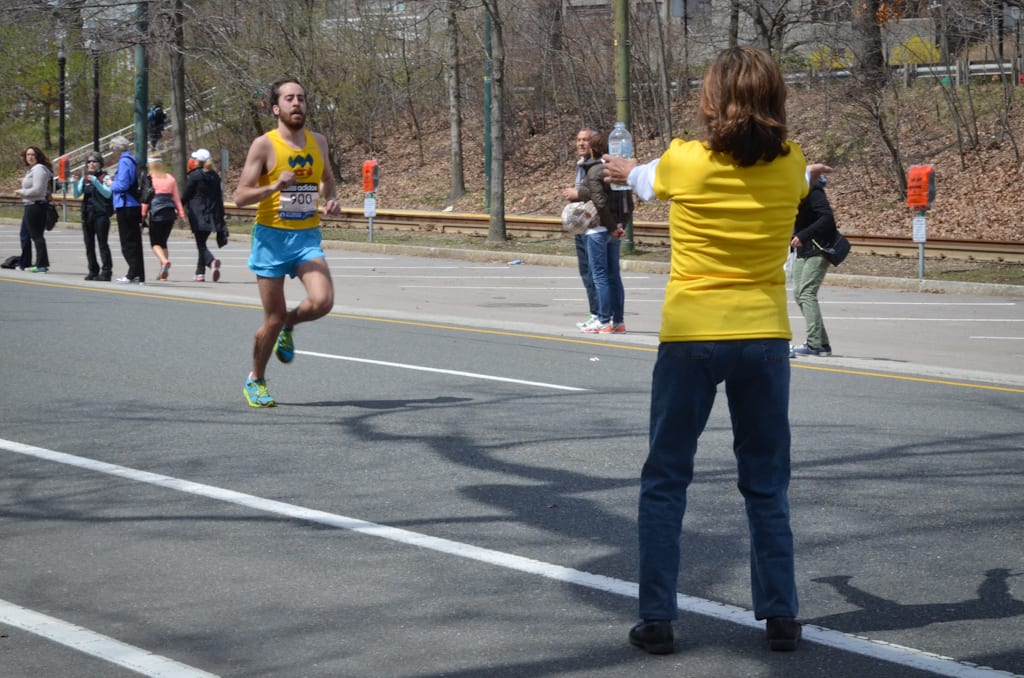 I never got Patriots' Day off when I worked in Boston, but I'd always take it off anyway, going down to the finish line to watch the runners and take in the atmosphere.  When it came time for me to plan my visit home, I decided to time it around Marathon Monday — easily the best time to visit Boston.  My friend Beth and her boyfriend Brian invited me to skip Copley Square and watch by their place in Brookline instead.
We cheered on the runners on Beacon St., reassuring them that with infamous Heartbreak Hill now in the past, they were in the home stretch of the marathon. "You're almost done! Keep going!" we cheered. "You can do it!"
"God save the Queen!" My friend called out to several runners decked out with union jack shorts, which often elicited a pumped fist in reply. "I love you, Tinkerbell!" I yelled to a man dressed in a green fairy costume with a wand.
Behind us was a group of college students barbecuing on their roof, red solo cups in hand. The more time that passed, the drunker they got — but they never stopped cheering for the runners. They yelled out the names people had written across their shirts, along with a raucous "U-S-A! U-S-A!" whenever a fatigues-clad soldier walked by.
At one point, a runner dressed in green fell to his knees, clearly in pain.
"Come on, green!" yelled the college students. "YOU CAN DO IT! Pick yourself up, green, you're almost finished! You've got this! YES, YOU CAN! YES, YOU CAN! YES, YOU CAN!" And before long, the man in green picked himself up and started jogging again, throwing a grateful glance in their direction.
That's the Boston Marathon. It's so positive and uplifting.
So for someone not only to brutally attack innocent people, but to do so in the context of such a joyous occasion, was an unbelievably coldblooded maneuver.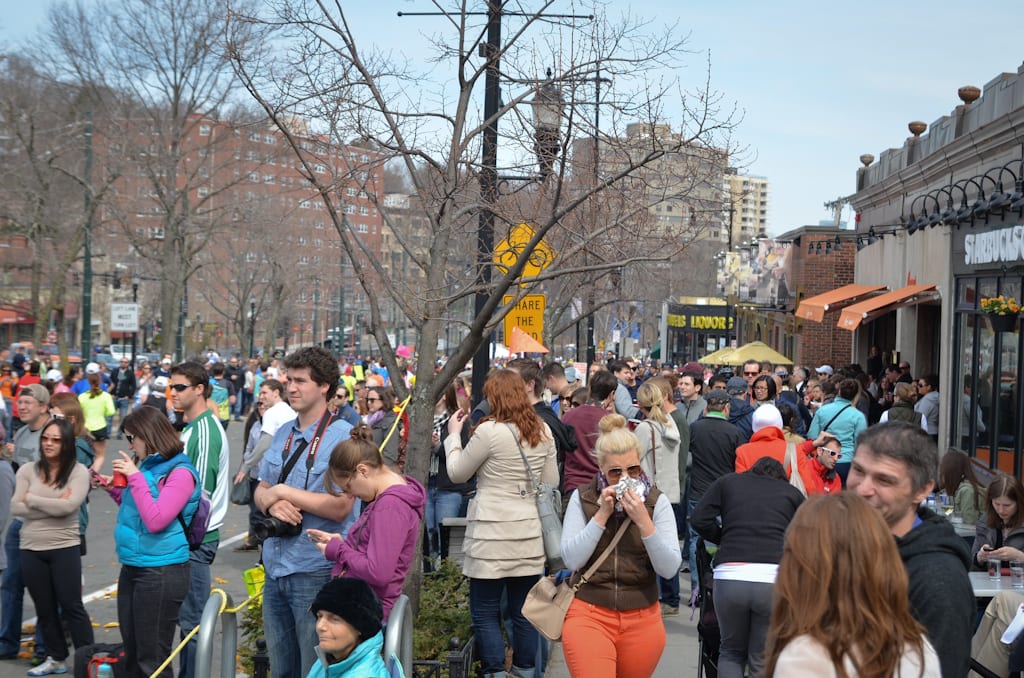 Shock and Horror
Beth and I were having lunch at a Thai place on the Mile 23 mark when my dad called me, telling me that there had been an explosion in Copley Square. My stomach dropped. The three of us immediately got on our phones and began updating social media and calling our loved ones.
Minutes earlier, a band outside had been playing "Hello, It's Me" to the crowd as smoke billowed from a barbecue. The elite runners had long crossed the finish line, but people were still cheering on the runners that passed, offering them water and orange slices. But as word of the disaster spread, everyone on the sidelines had their phones out. The music and the barbecue stopped. The atmosphere turned dark. Before long, the police started intervening on the route, telling the runners to go home.
We headed back to Beth's as more details slowly trickled in. Two people had died (a third died later). More bombs had been found (this was later found to be false). A lot of people had lost their legs, and photos surfaced of people with their limbs missing.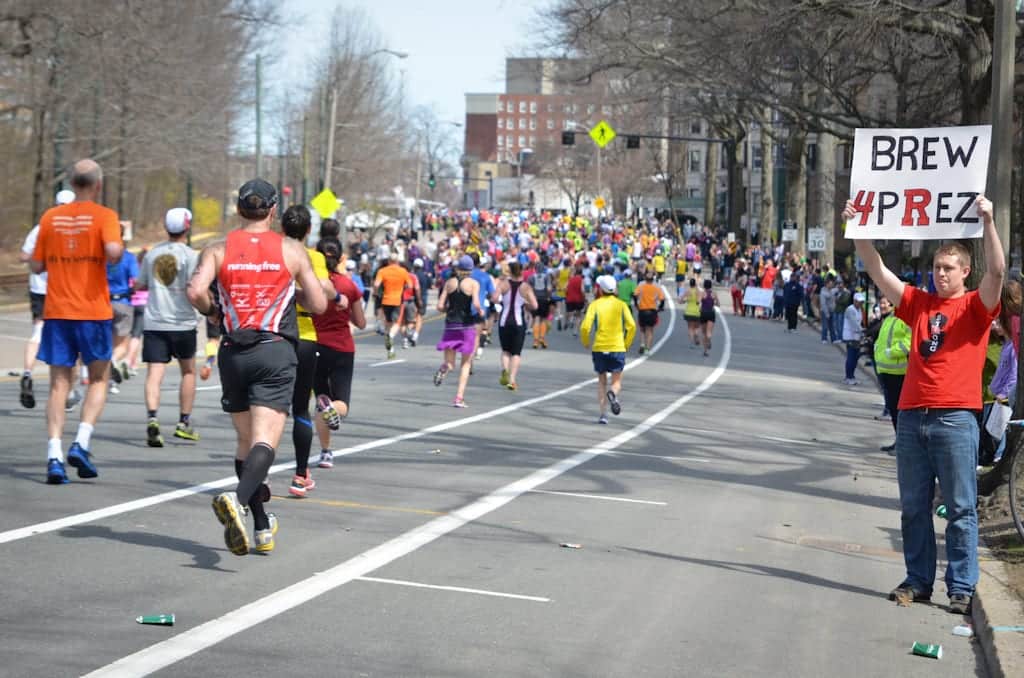 The Impact
I can't imagine to think about what the victims and their families are going through right now, especially the family of the eight-year-old boy from Dorchester who lost his life, and the people who are now going forward without their limbs. My heart goes out to them.
I'm sad for my city, my community, and my former neighborhood, Back Bay, where the blasts went off and where I lived for two years.
I'm humbled by the first responders. Could you imagine seeing an explosion go off — and having the instinct and strength to run straight into it? I've always respected these people deeply, but after seeing the video of them running directly into the blast, having no idea what lay ahead, my respect and admiration have gone up exponentially. Thank you SO much for all that you do.
I'm inspired by the Bostonians who immediately stepped up to offer whatever help they could, including offering to house runners without a place to stay. I'm floored by the marathoners who continued running straight to Mass General, another mile and a half, to donate blood.
In the coming days, more details will unfold about this attack. But for now, know that my city will get through this. We Bostonians have a long history of making it through difficult circumstances. We will survive this and thrive once again.
Get email updates from Kate
Never miss a post. Unsubscribe anytime!