Adventurous Kate contains affiliate links. If you make a purchase through these links, I will earn a commission at no extra cost to you. Thanks!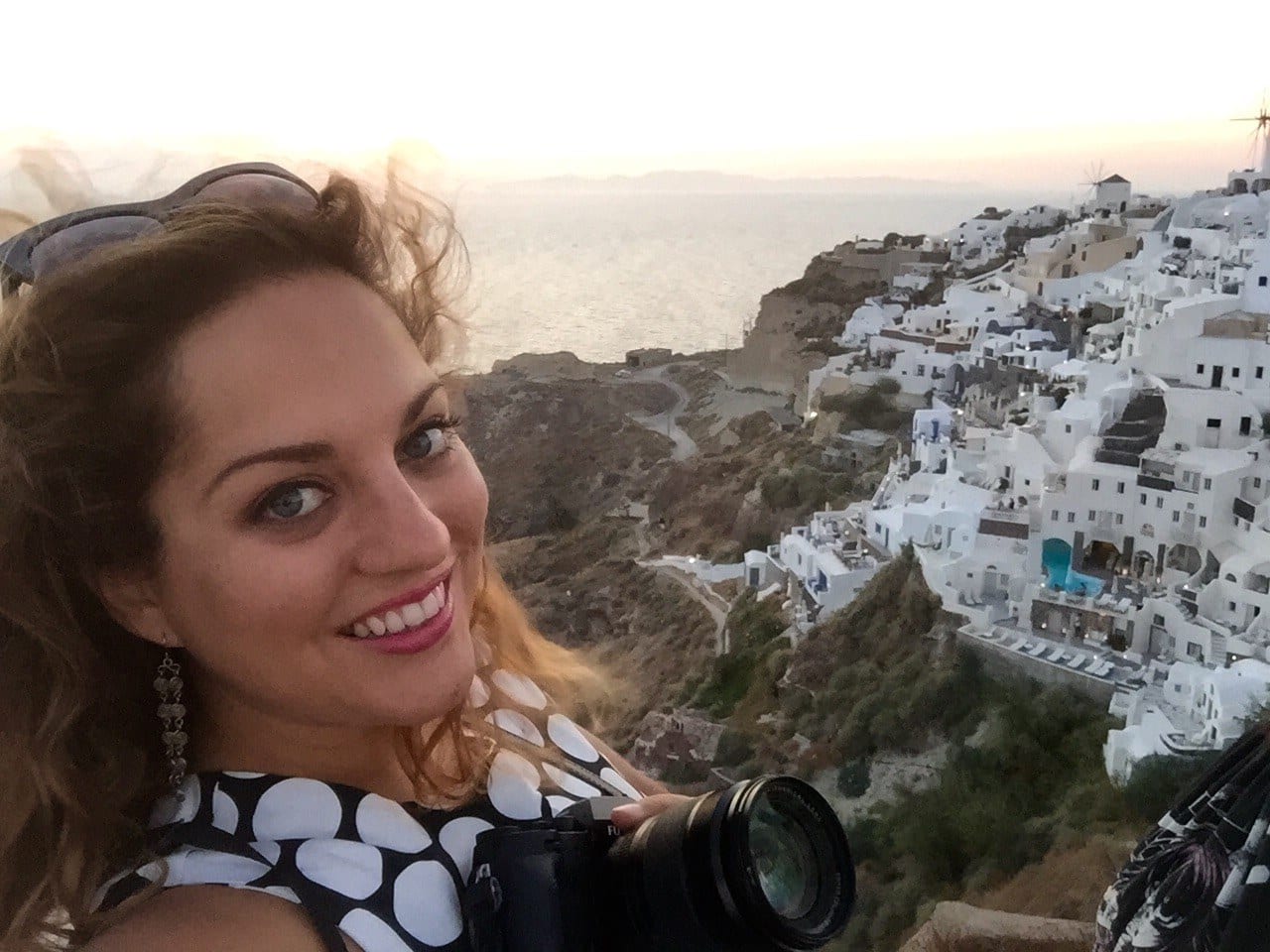 Every year, I like to take stock of the best travel moments of the year. This year had PLENTY! I visited 21 countries in total, a number I doubt to repeat anytime in the near future, and I had some of the happiest moments in my travel days.
What makes a great travel moment? They're not necessarily the most adventurous things I've done, nor the most extreme activities or the most remote places. I just try to focus on the moments where I felt the absolute happiest.
Here are the best moments of 2015!
The Second Night of Sea Dance in Montenegro
"BEST NIGHT OF MY LIFE," I wrote on Facebook before falling into bed at about 8:00 AM. Which, of course, means waking up to a million "Which one did you hook up with?" messages from friends. NEITHER, YOU PERVS. Seriously. Who says there needs to be romantic involvement in order to have the best night of your life?
I'm serious. The second night of Sea Dance Festival WAS the best night of my life. It's rare that fantastic music, fantastic vibes, fantastic people, and a gorgeous setting like the Montenegrin coast come together so perfectly.
Flight Facilities and TCTS were performing, Jeremy and I were dancing in the water, we ended up befriending a ton of Serbians, whom you can see in the photo above, and we all grooved on the beach until the sky went from black to green to blue to pink and blue again.
To this day, I listen to songs from that night, dance in my seat, and smile with tears in my eyes. I can almost evoke the feeling of being back there. Almost.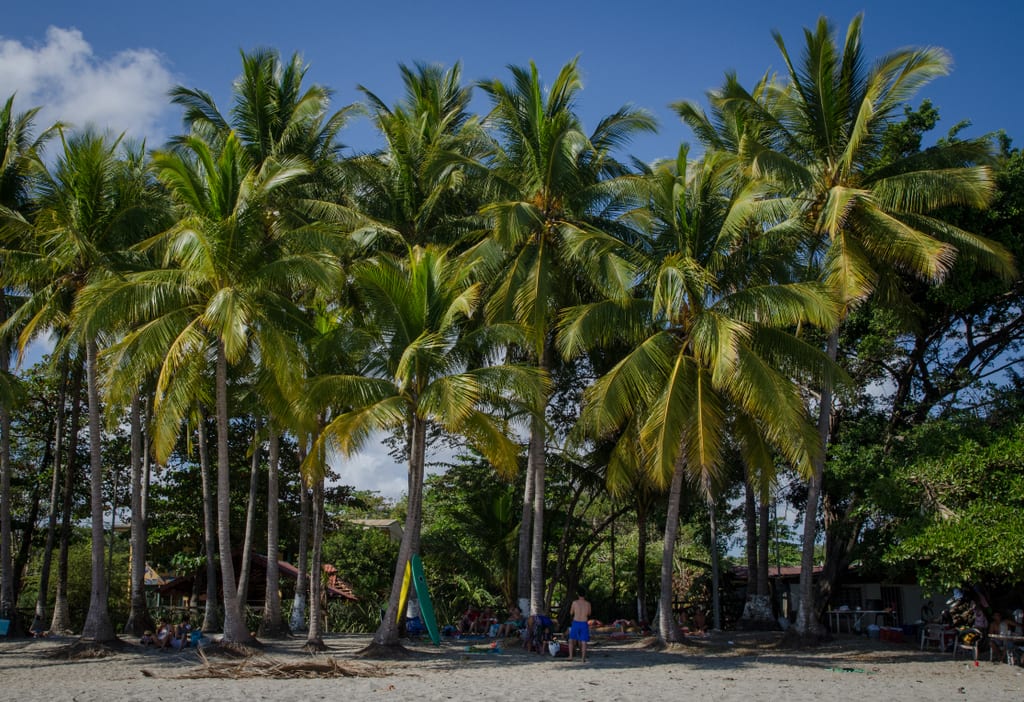 Escaping Winter on the Last Flight to Central America
I was in New York, crashing with friends for a few days before I was due to fly to Costa Rica. Until we suddenly got word that a major snowstorm was heading out way on the day of my flight. I hemmed and hawed, then decided to fly out a day early.
Thanks to JetBlue, I was able to move my flight a day earlier without having to pay a change fee. And MAN, was that a relief! I had actually cut things a little bit too close and the snow was actually coming within a few hours — which mean that I had made it on the last flight to Costa Rica from JFK.
The snow hit hard. The northeast was crippled for days. And this past winter was actually recorded as the snowiest winter in Boston's history! What a rush it was to escape that just in time.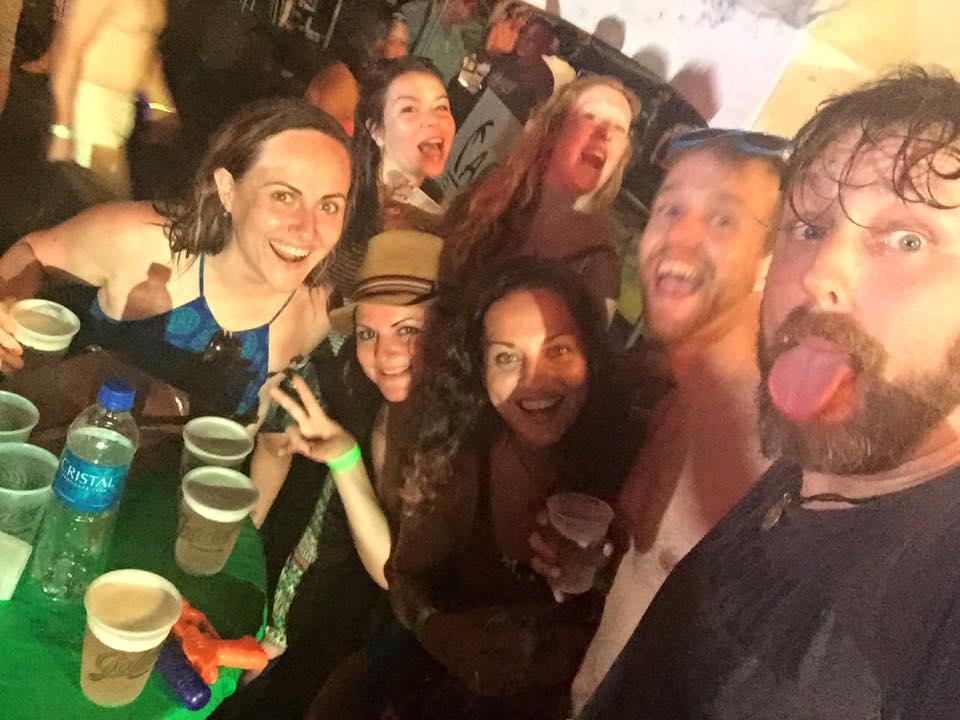 The Most Epic Beat Drop of All Time in Antigua
I will remember this moment for the rest of my life. On my second tour, the eight of us were at a club in Antigua, Guatemala, putting our newfound salsa skills to the test with locals, until the music turned more dancey.
It was a song none of us had ever heard before. Yet we all felt the tension rise, and huddled together, until the beat dropped —
And the eight of us leaped up simultaneously and DROPPED THE BEAT HARDER THAN ANY BEAT HAS BEEN DROPPED IN THE HISTORY OF THIS PLANET.
Seriously. That may have been the most perfect moment of my life.
(This picture was actually taken in El Tunco at an amazing local beach party, which could easily have its own spot on this list.)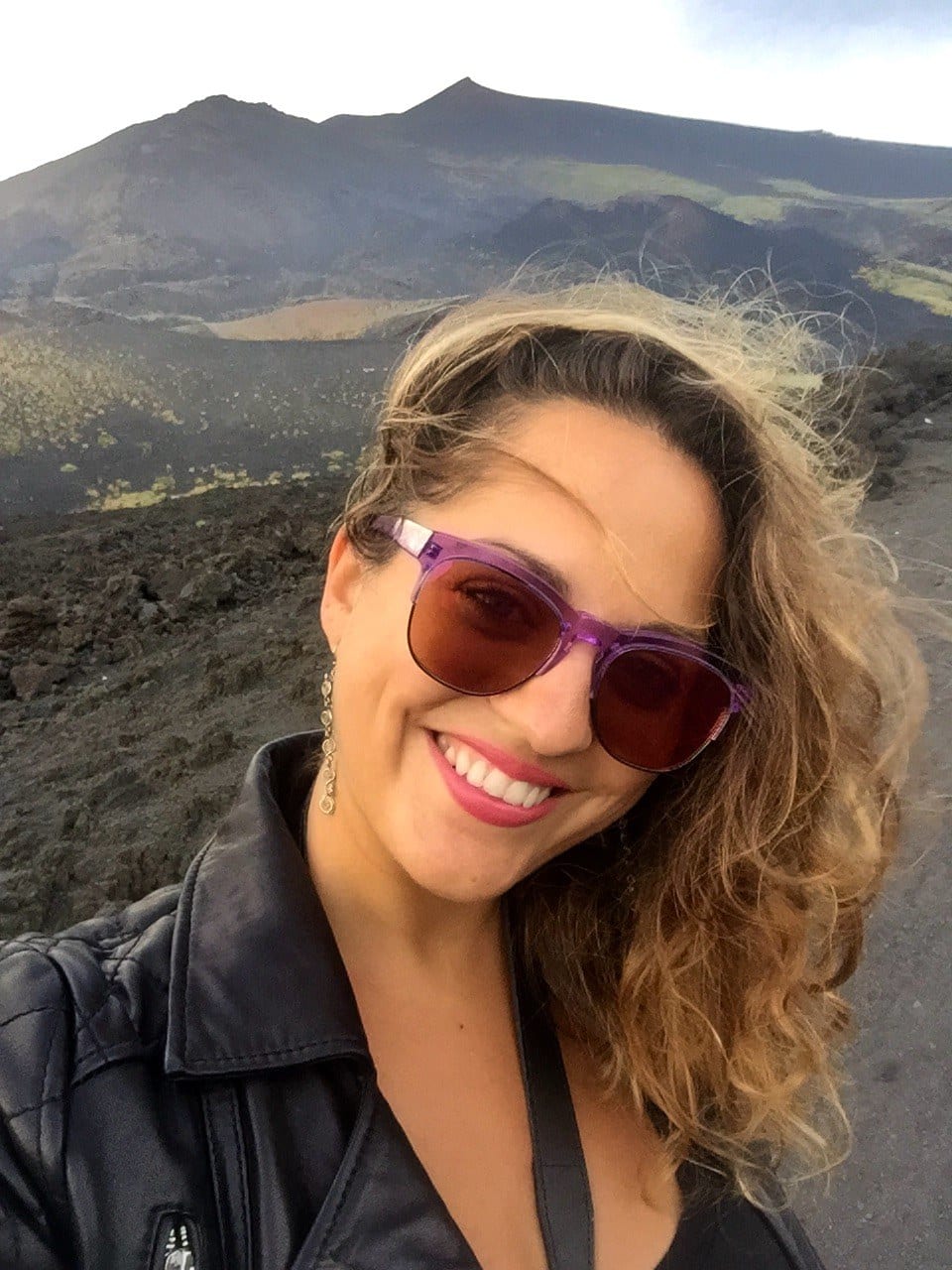 A Moment of Clarity on Mount Etna
My mom, my sister, and I signed up for an afternoon tour of Mount Etna in Sicily, which would take in the volcano from many sides. Our first activity on the itinerary? Descending into a lava tube.
For some reason, I was hit with a strong feeling — I didn't want to do this. Not that it was dangerous. It just wasn't right for me at that time. I told my mom and sister to go ahead, that I'd just spend time sitting on the volcano.
I had never been into meditating before, but something compelled me to close my eyes and clear my mind. Maybe it was the power of the volcano, but it transported me to a place where I was able to clearly see some of my internal dilemmas as an outsider.
Sitting on that volcano with my eyes closed, I came to immediate, immutable conclusions about issues I had been conflicted over for months.
I've since started a regular meditation practice and it has done amazing things for my mind, but I've still never had clarity like I did on Mount Etna.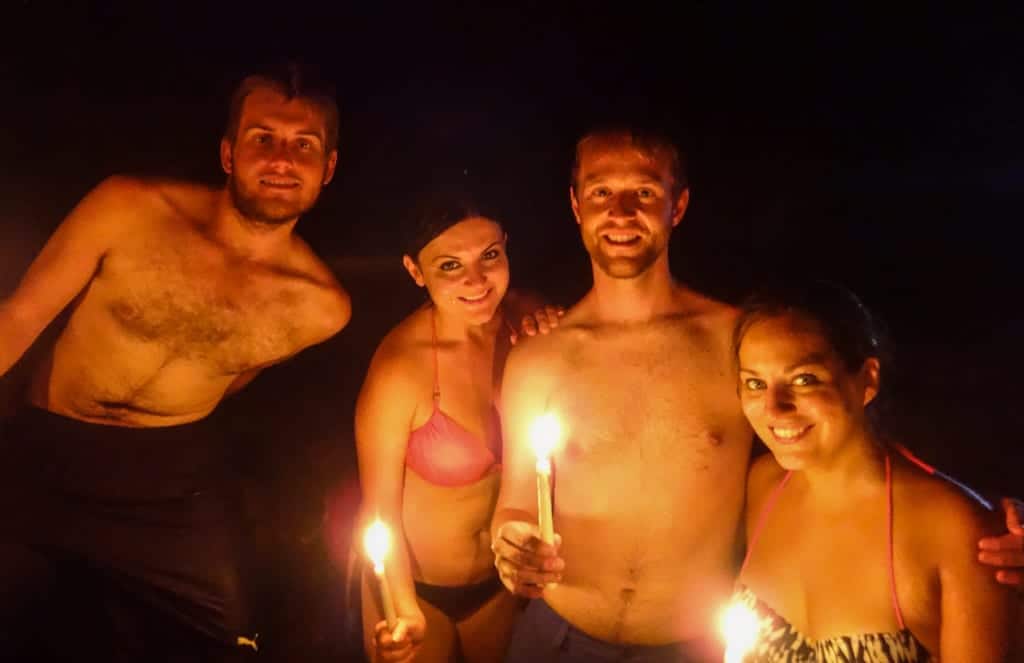 Swimming Through the Caves in Semuc Champey
I've said before that my day in Semuc Champey was my favorite day in Guatemala, if not Central America as a whole! I adored my time swimming in the pools and admiring the mountainous landscape.
But the best part of all was exploring the nearby caves. Guatemala has just about zero safety regulations, so we were swimming through caverns, squeezing through tight passages, and even jumping into the pools without helmets or any concern for personal safety.
We swam one-handed, holding candles above our head like the Statue of Liberty. We got war paint smeared on our faces. We slid down extra-slippery rocks and even squeezed through waterfalls.
Exploring these caves was so much fun, I didn't stop laughing the entire time! We emerged from the caves full of joy and jubilance. Definitely make this a priority if you go to Guatemala.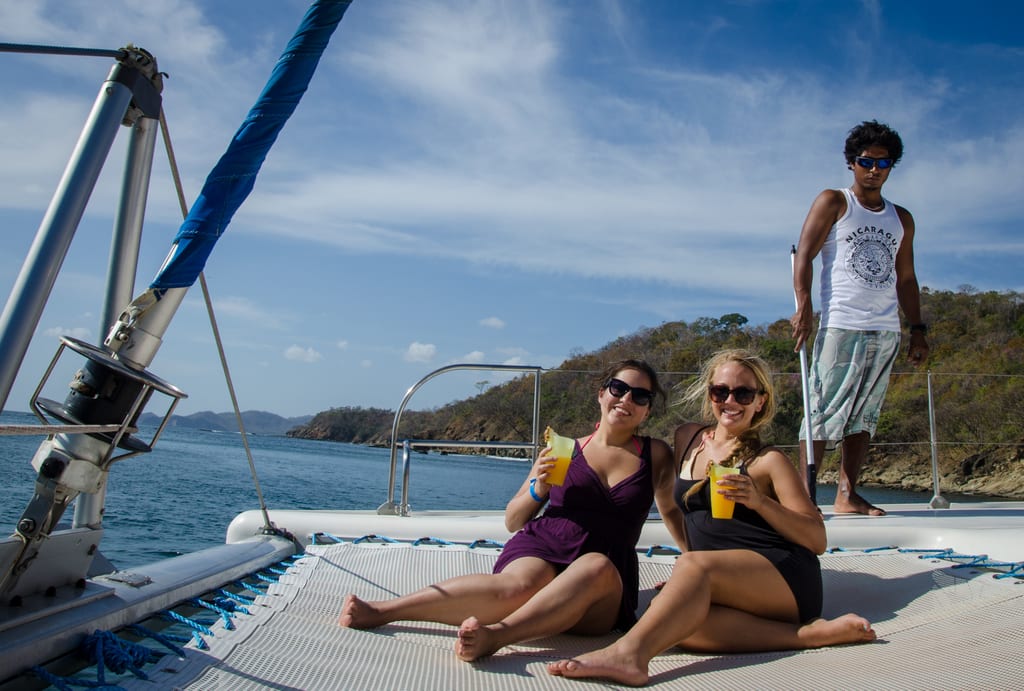 The Catamaran Ride in San Juan del Sur
Of all my days in Nicaragua, this was among my favorites. $75 is a lot to drop on a single activity in a country this cheap, where you can live well in some parts on $20 per day, but I had so much fun on this day cruise that I would have paid double.
San Juan del Sur doesn't have the best beach, but this catamaran ride takes you to some gorgeous, semi-private beaches with soft white sand, and it's all-you-can-drink with ceviche caught off the boat that afternoon! Alex and I had a hilarious crew of fellow passengers and we spend the day jumping into the water, swimming, and getting into shenanigans on shore.
It was the perfect day of fun in the sun in one of the most beautiful parts of Central America.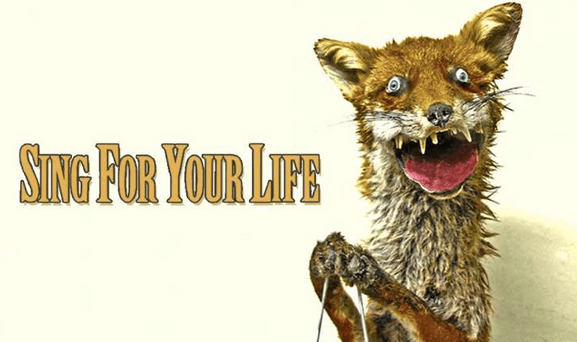 The Weirdest Show Ever in Edinburgh
I adored the Edinburgh Fringe Festival — there was such a great atmosphere in the air, there were hundreds of cheap shows taking place, and I got to see several wonderful shows (and one truly awful show).
Sing For Your Life was the weirdest one of all — a musical featuring taxidermied animals instead of traditional puppets.
Yes, it was odd. Yes, it was crude. Yes, my animal-rights-loving readers were horrified (despite the fact that these animals had purportedly died of natural causes). But I can't remember the last time I laughed so hard at a public performance.
The Dance Party in Panajachel
On our second tour, we changed our plans on a whim, spending a night at an amazing guesthouse with one of the best lake views in Panajachel. That night, we ordered tacos and turned up the music.
It was the dance party to end all dance parties, each of us with our own signature dance move. I did my usual showstopper, the Quasimodo (ask me to show you if you meet me in real life). Erisa and Bianka led everyone in Albanian folk dances. Wren tweaked like there was no tomorrow.
And Kevin? Kevin did every move known to man, set to "This Is How We Do It."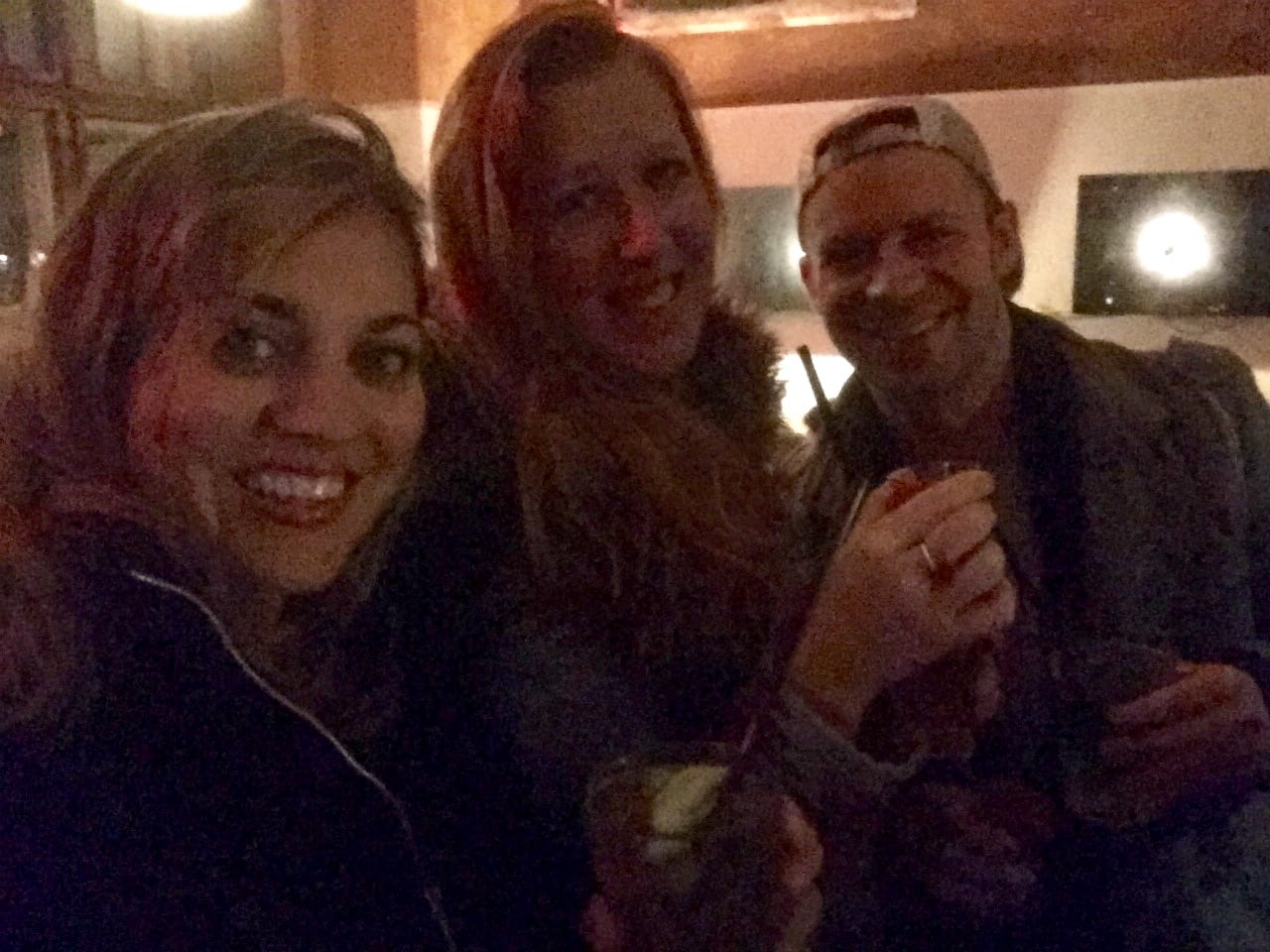 When My Friends Become Friends
I love bringing big groups of my friends together. The best gatherings are when I introduce friends from my hometown, college friends, Boston friends, travel blogger friends, and travel friends. And the best part is when they continue to hang out on their own afterward!
Take Maya: originally from Detroit, whom I met in Nicaragua. And Oneika, whom I knew online forever, then met in real life in London. They connected over my interview with Maya on traveling solo as a woman of color and met up in New York, where they both live now!
And Candice, originally from Newfoundland, whom I knew online forever, then met in real life in El Salvador. And Josh, originally from Maine, whom I met at a crazy party in Boston in 2008 (we woke up after falling asleep in our friend's living room with chips in our lap and porn on the computer, which kind of set a precedent for our friendship) and worked with in Boston. We all went out together in Berlin, where they both now live, and now they're hanging out on their own!
I love being a friendship matchmaker!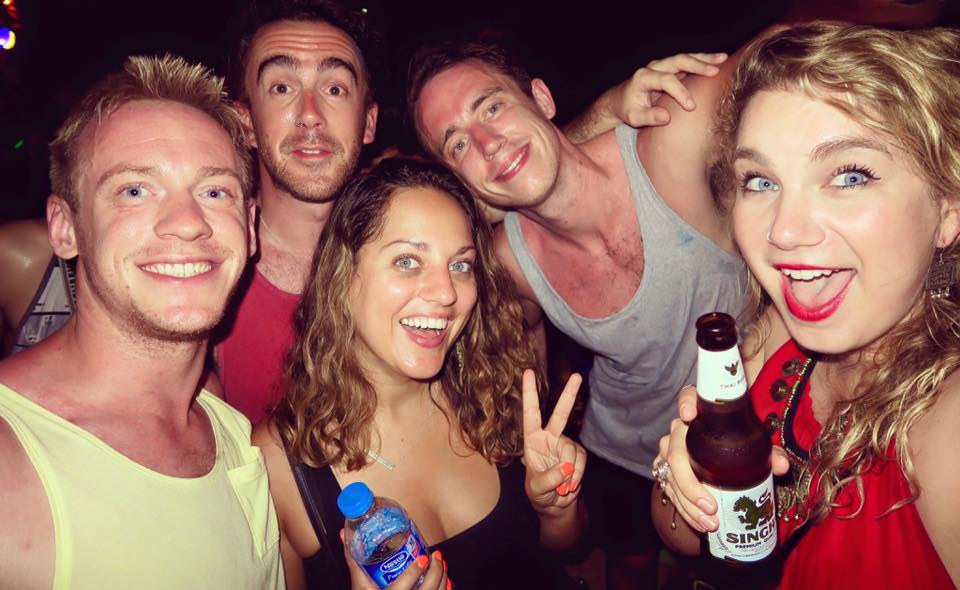 The Beach Party in Koh Lanta
"I'll give you three hours," I told Brenna wryly at 10:00 PM. I was exhausted and not in the mood to party, but Brenna wanted to go out and I was willing to compromise. I was fighting sleep at first, my eyelids fluttering shut every few minutes as we chatted with people on the beach.
But then the music came on.
And then the music got GOOD.
And then came my second wind.
Seriously, I can't describe what this DJ was playing, but it was magical. We met three cool British guys our age and we ended up hanging out with them for the rest of the trip. And I just LOVE those nights when the bar isn't crazy busy and the bartenders are dancing just as hard as you are!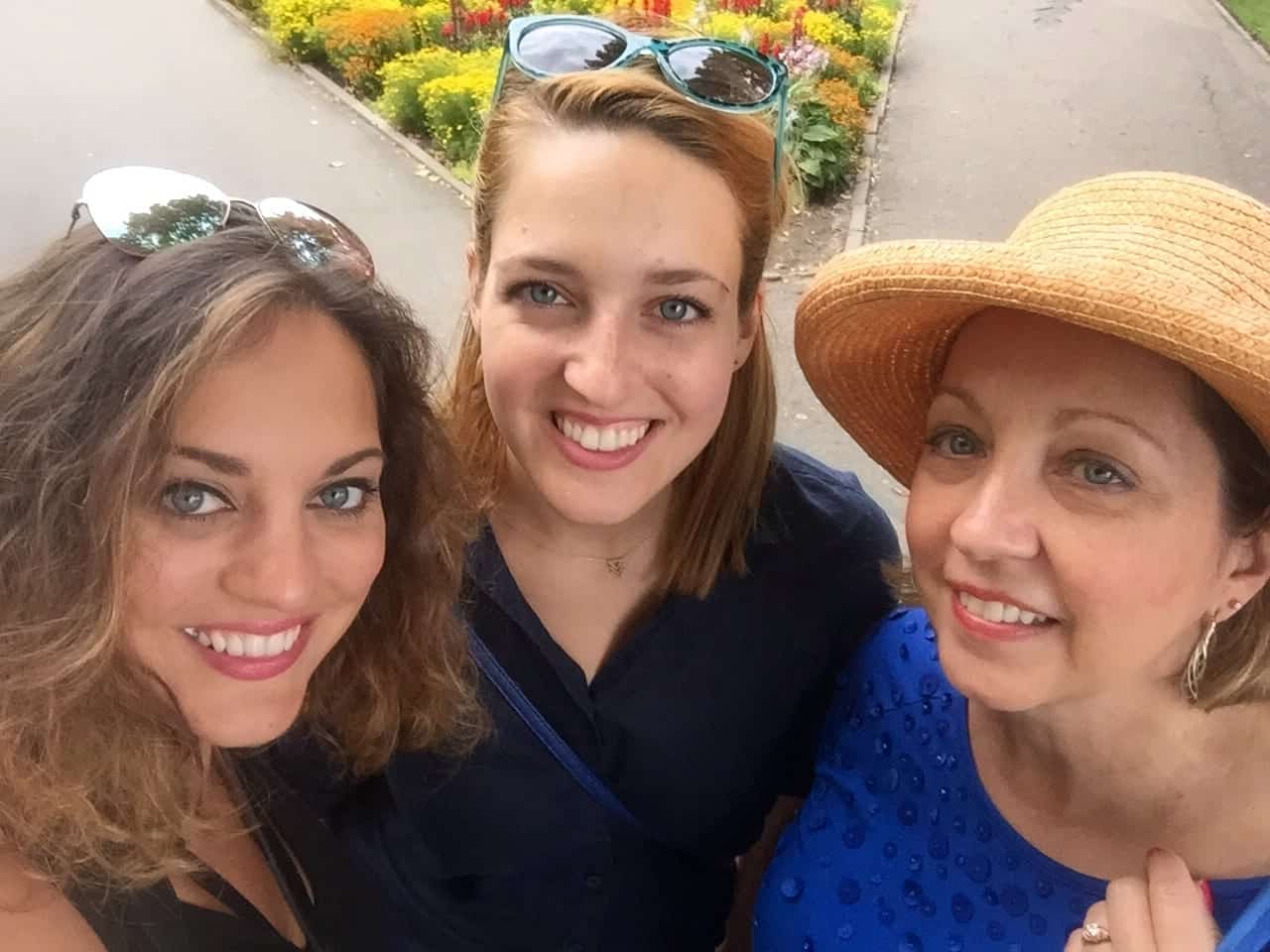 Celebrating My 31st Birthday in Riga
After having an awful 30th birthday, I'm glad I got to bounce back with a really wonderful day with my mom and sister in Latvia.
It was low-key — and that's exactly what I wanted. My only priority was to see Magic Mike XXL (not unlike my 28th birthday, which I spent watching Magic Mike), and we soon discovered that Latvian movie theaters have lambrusco on tap and entire refrigerators full of "Bacon Snacks."
We spent the rest of the day wandering the city, taking lots of photos, and having Black Balsam cocktails.
Also, this was my first birthday on Snapchat and I was so touched by all the sweet messages, drawings, and even serenades that I received from my followers!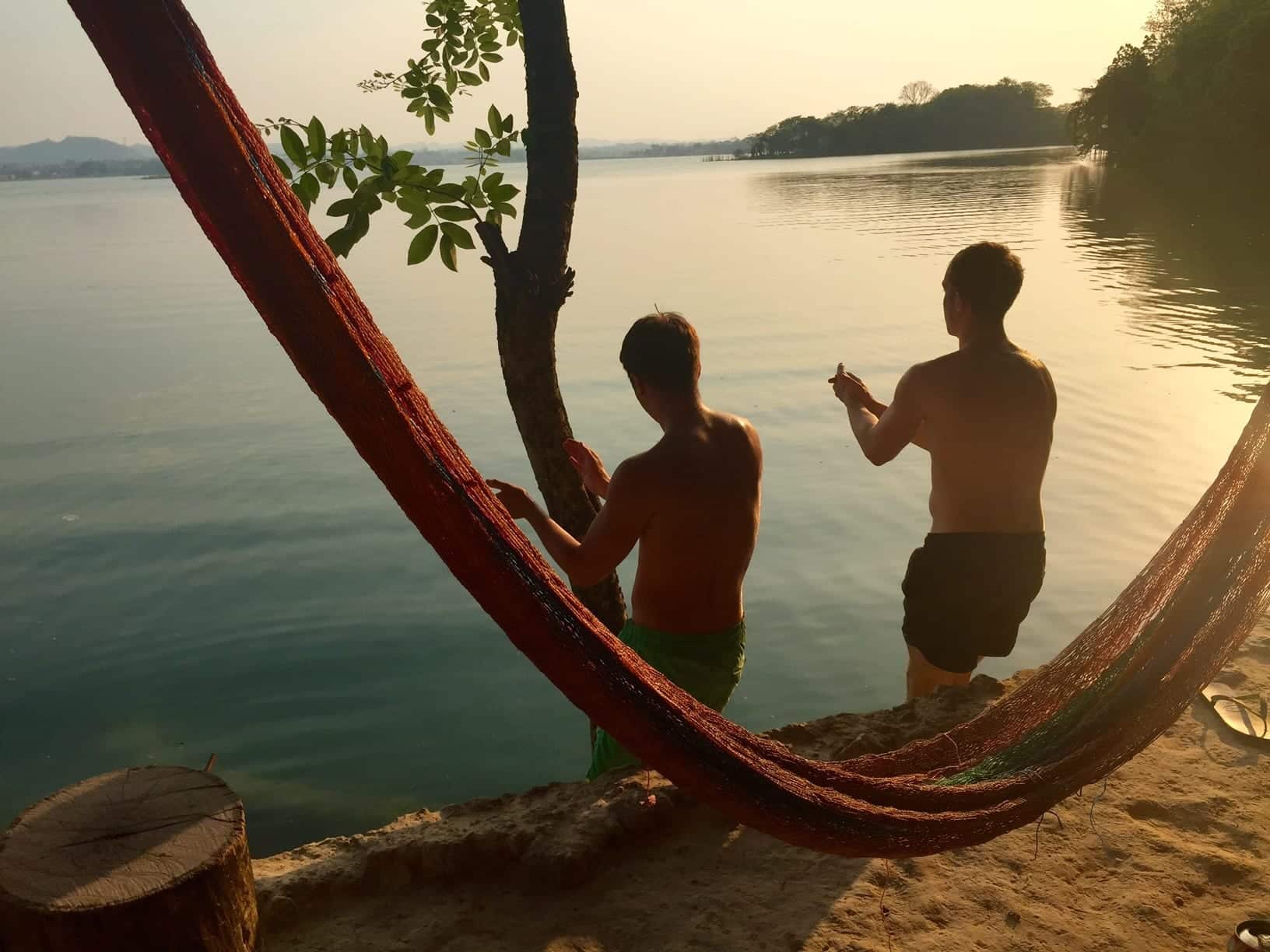 Sunset Vibes in Flores
It was our lazy day in Flores. Erisa and I had been to Tikal already, so we decided to take a boat to the famous rope swing on the side of the lake.
Upon our arrival, we found a crowd of newly minted British doctors who were celebrating their graduation and talking about their upcoming rotations. And that day, there was a magnificent vibe in the air. We swam in the glassy lake. We watched the sky turn pink as the guys flung themselves off the rope swing into the water.
And at one point, the guys put on the song "Good Times" and burst into a perfectly choreographed dance. "You guys are 23!" I exclaimed. "WHY do you have a perfectly coordinated dance to 'Good Times' of all songs?!"
Hey — it worked, and their moves were dynamite.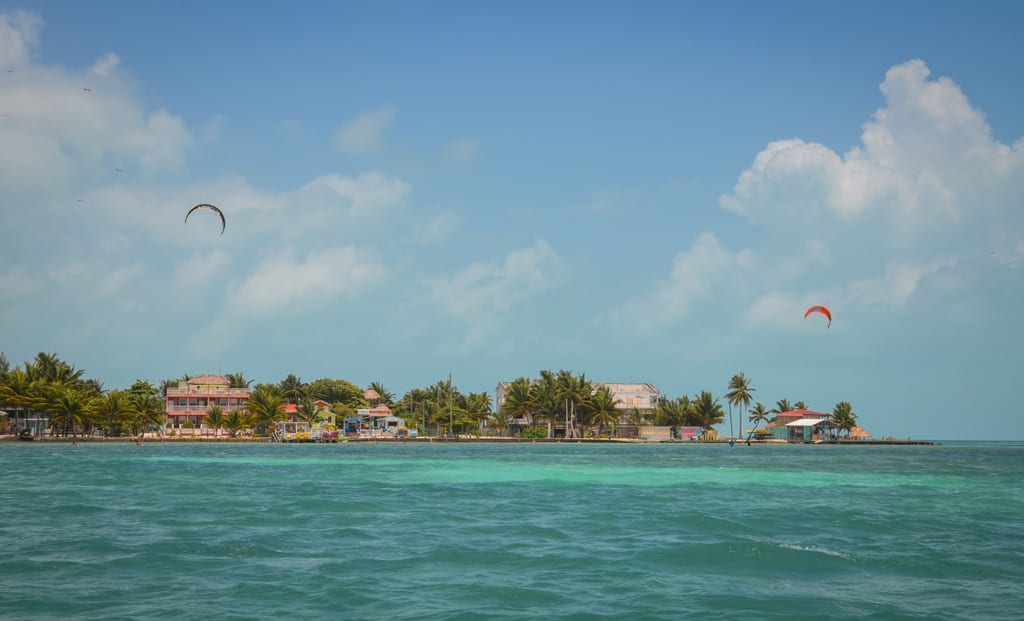 The Sweet Romances of Central America
I'm a firm believer that life gives you what you need at the right time. And what I got over the span of several weeks in El Salvador, Guatemala, and Belize, was a number of short, sweet, low-pressure romances.
No drama. Nothing serious. Just a few days together, walks on the beach, smooches in the shadows. And they would usually conclude a few days later with a hug and a "Let me know if you come to my town someday." Or in the case of one sweet guy, "Come visit even if you have a boyfriend by then and want to bring him. You're always welcome and I'd be happy to just spend time with you as a friend." How nice is that?
A lot of people think that in order for a travel romance to be successful, it has to turn into something long-term. But that's not true at all. If all you have is a few days together and you enjoy your time, what's wrong with that?
So thank you, to the various "three-day boyfriends" of Central America, for some lovely times.
One Crazy Night in Magaluf
After a week in Pollença in Mallorca, Spain, Candice and I needed to spend our final night somewhere closer to the airport. As a joke, I suggested Magaluf — a popular trashy resort for Brits. Take the trashiest town on the Jersey Shore and replace the Guidos with Geordies (the UK equivalent of Jersey Shore is actually called Geordie Shore!) and you've got Magaluf. 30 euro hotel rooms didn't hurt, either.
Candice and I went in expecting an awesomely bad night that we would laugh about afterward.
Instead, we found a night that was simply AWESOME.
While all the Geordie girls were in leopard-print rompers and black eyeliner thicker than Amy Winehouse's, we were the star attractions with our New World accents! Everyone wanted to talk to us!
We were each served two drinks and six shots for five euros. I started dancing with a dude because he looked like Drake; he invited me back to his place 30 seconds later (I swiftly declined) and offered me weed (declined emphatically). The Geordie dudes karaoked to the Spice Girls' "2 Become 1" and danced to "Proud Mary." Candice and I danced with The One Old Dude In The Club, each of us on one of his arms.
The music? Fucking fantastic. "Good Life," "Return of the Mack," "I Know You Want Me" — It was everything I used to dance to at Sanctuary in Faneuil Hall in my early twenties! Super-fun party hip-hop, which until now I thought was a mainstay of the United States. (RIP, Sanctuary. What an awesome bar.)
Candice and I stayed out until 3:16 AM. We then woke up at 6:00 to catch our flights home. No regrets.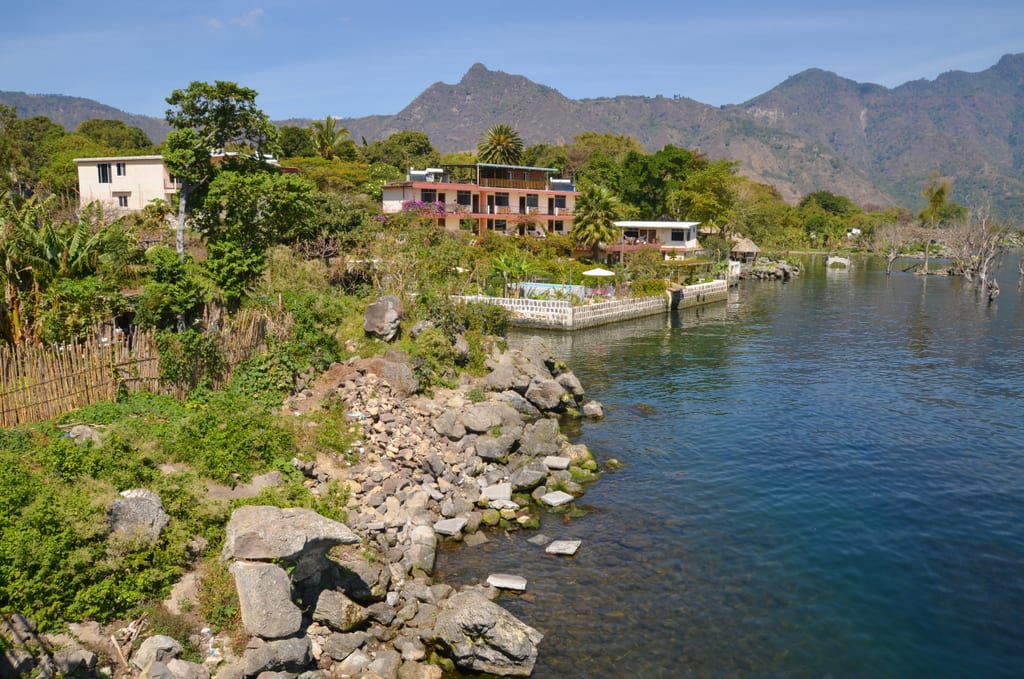 An Entire Day at the Blue Parrot
Close to the end of my first tour, we had a full day in San Pedro, Guatemala — and after two very full weeks, we spent the entire day at the Blue Parrot restaurant. A waste of a day? Not at all! That was exactly what we needed.
The Blue Parrot has some of the best food in San Pedro (a town full of surprisingly great food, both local and Western) and we just sat around all day, talked, joked, ate breakfast, drank their signature vodka sunrises, ordered lunch, had some more drinks, played with the cat, ordered even more food, and laughed our heads off.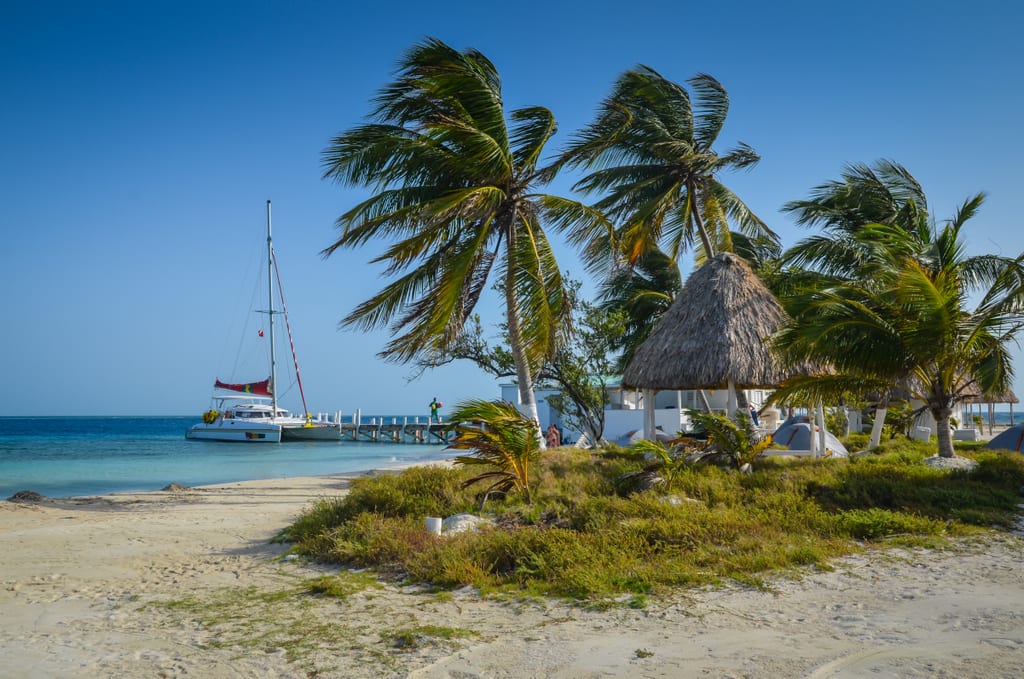 Sailing Belize
Are you looking for the most fun thing you can do? Join the three-day Raggamuffin sailing cruise from Caye Caulker to Placencia in Belize. I had the time of my life on this cruise.
Some of the best moments? Snorkeling excursions twice a day. Dancing with our crew while moored overnight in Tobacco Caye. Camping overnight on an uninhabited island. Lying out on the catamaran's net as we glided through turquoise water. Hanging out with the rollicking crew as they cooked dinner and blasted music.
I am waiting for them to put together a longer cruise, because I would jump on it in a heartbeat. Three days was not enough!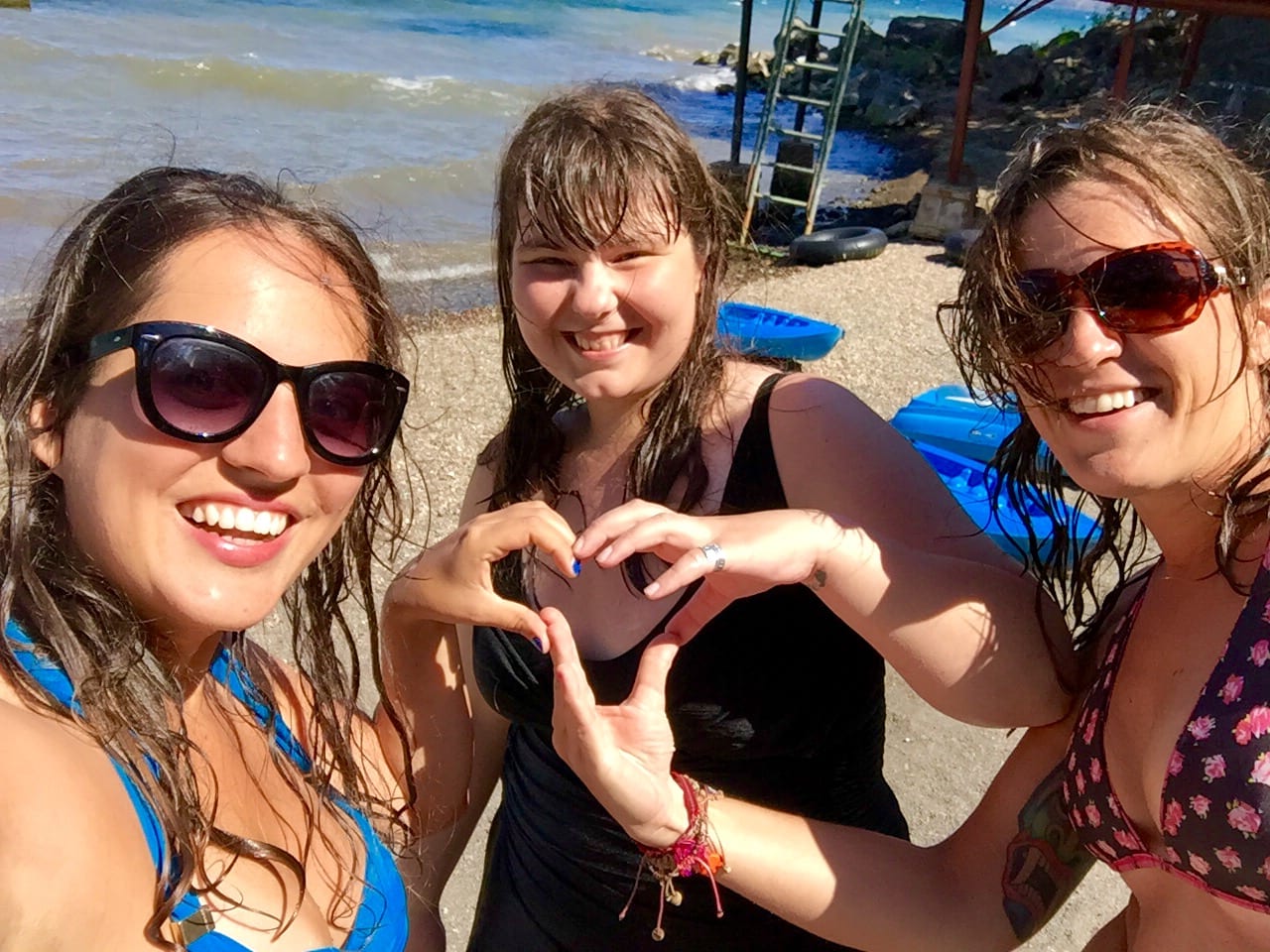 Valentine's Day at Laguna de Apoyo
I didn't anticipate doing anything special for Valentine's Day, but you know what? I had a great time with two lovely ladies! The three of us decided to head from Granada, Nicaragua, to Laguna de Apoyo, a volcanic lake home to purportedly healing waters.
This was one of those rare, yet perfect times where it wasn't an extraordinary day, yet it was among the happiest days of my life. Swimming in the laguna, having pizza on shore, lounging on the docks, laughing at our cab driver's tendency to blast the same 12 80s power ballads over and over. It was happiness.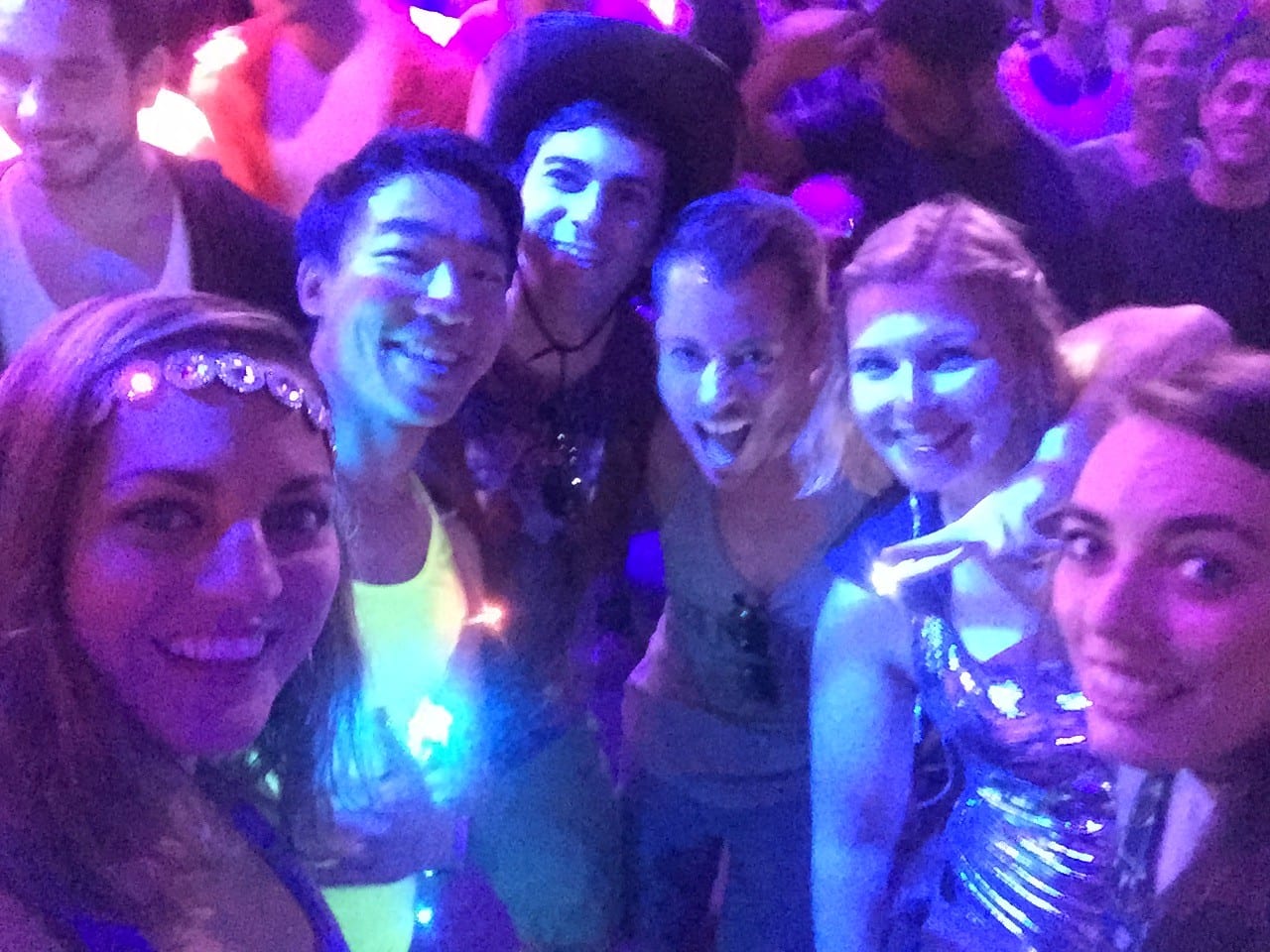 My First DAYBREAKER in New York City
A huge early-morning party where everyone is sober and dancing their asses off? Yes, please! Daybreakers take place all over the world, and I went to my first one in New York, starting at 7:00 AM. There were fire dancers and a didgeridoo and a brass band and people started limboing and as soon as it was over, people packed up and went to work.
Well, except for those of us who don't have an office to go to. Jeremy and I went to Little Skip's in Bushwick.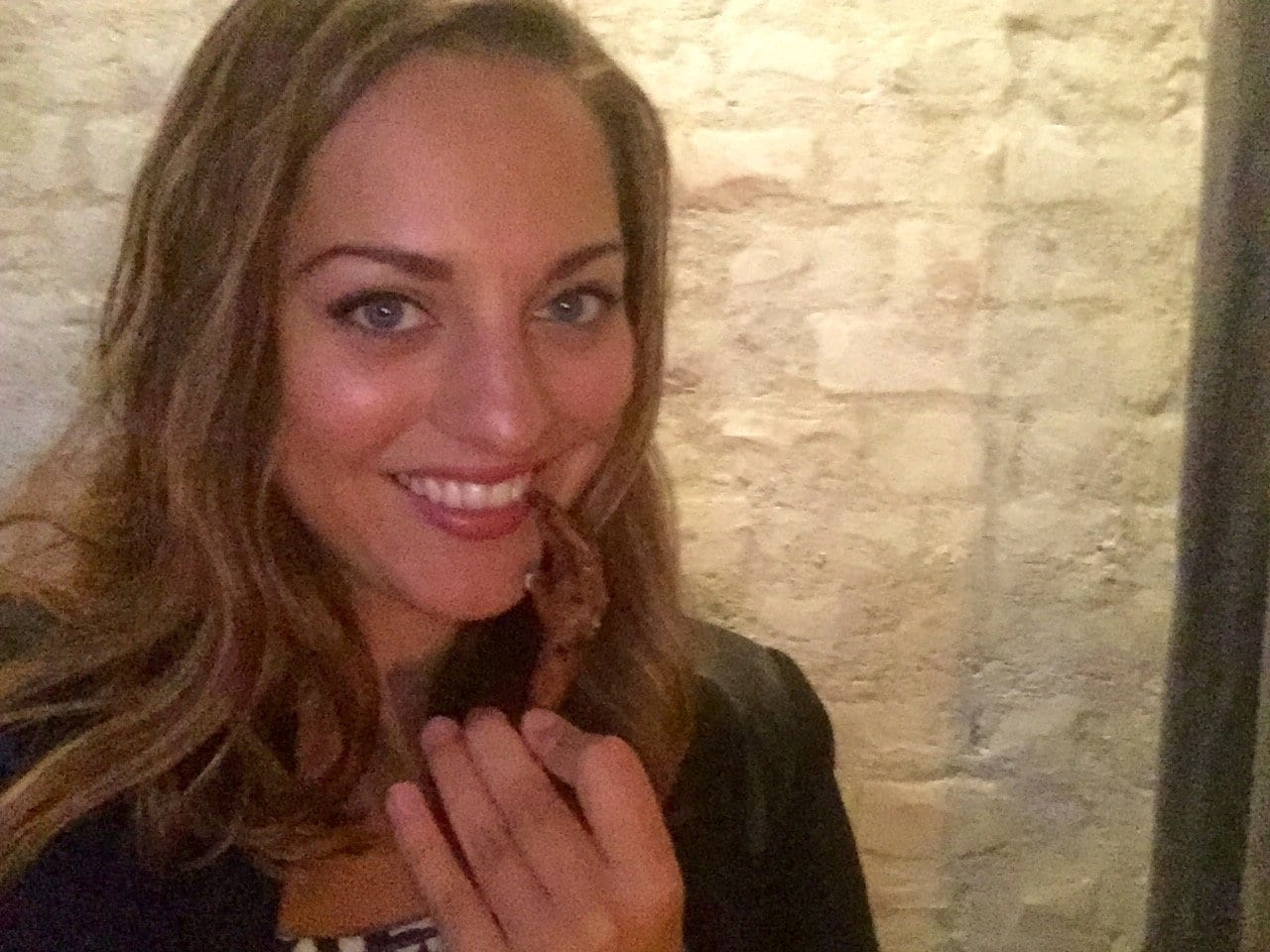 The Meal of My Life in Copenhagen
I was eager to try out Copenhagen's world-renowned dining scene and decided to try out a restaurant called Höst. It wasn't one of the absolute best in the city, but it had great reviews and was shockingly cheap for Copenhagen standards ($130 for the tasting menu with wine pairings, when many menus cost triple that).
I knew it would be a good meal — but it exceeded my expectations beyond anything I could have imagined.
I was nearly moaning with yumminess in my seat and probably scaring everyone else in the restaurant. That thing I'm nibbling in the photo? A chicken foot. One of the tastiest things I've ever eaten (and I've had a lot of BAD chicken feet). Let's not get started on its accompaniment, a tiny lobster tail and pumpkin ribbons in juniper cream and lobster broth…
Getting Insulted at The Wiener's Circle in Chicago
For years, I've dreamed of going to Chicago's most legendary hot dog joint, where they insult you as you order. I didn't have huge crowds to contend with, and perhaps that made it better — I got personally insulted! You need to watch the video to hear everything and how I held my own.
And I love my new favorite nickname — "Fake Nicole Ass Richie," which was yelled at me on my way out. LOVE IT.
What were your favorite travel moments of the year?
Get email updates from Kate
Never miss a post. Unsubscribe anytime!