Adventurous Kate contains affiliate links. If you make a purchase through these links, I will earn a commission at no extra cost to you. Thanks!
2022 was a year of beautiful travel moments. This year took me to nine countries — Mexico, the US, Czech Republic, Italy, Germany, Iceland, the UK, Portugal, and Austria — and nine new places that I named the best of 2022.
Going through my monthly recaps to create this post was an absolute pleasure. And it reminded me that a lot of my favorite travel moments are around good scenery, good food, and good people. (Then again, three of these are HIKING. When did I become a hiker?!)
Also, you might notice that several of these moments — the tacos al pastor cooking class, Sardinia sailing trip, Xochimilco boat trip, and Lucha Libre wrestling event, were Airbnb Experiences! Airbnb Experiences is probably my favorite place to book tours and activities right now, because it's mostly small, independent tour providers rather than big corporations.
That might change. After all, Airbnb accommodation used to be universally funky and alternative before big developers got hold of it. But the experiences are great for now.
And without further ado — here are my best travel moments of 2022.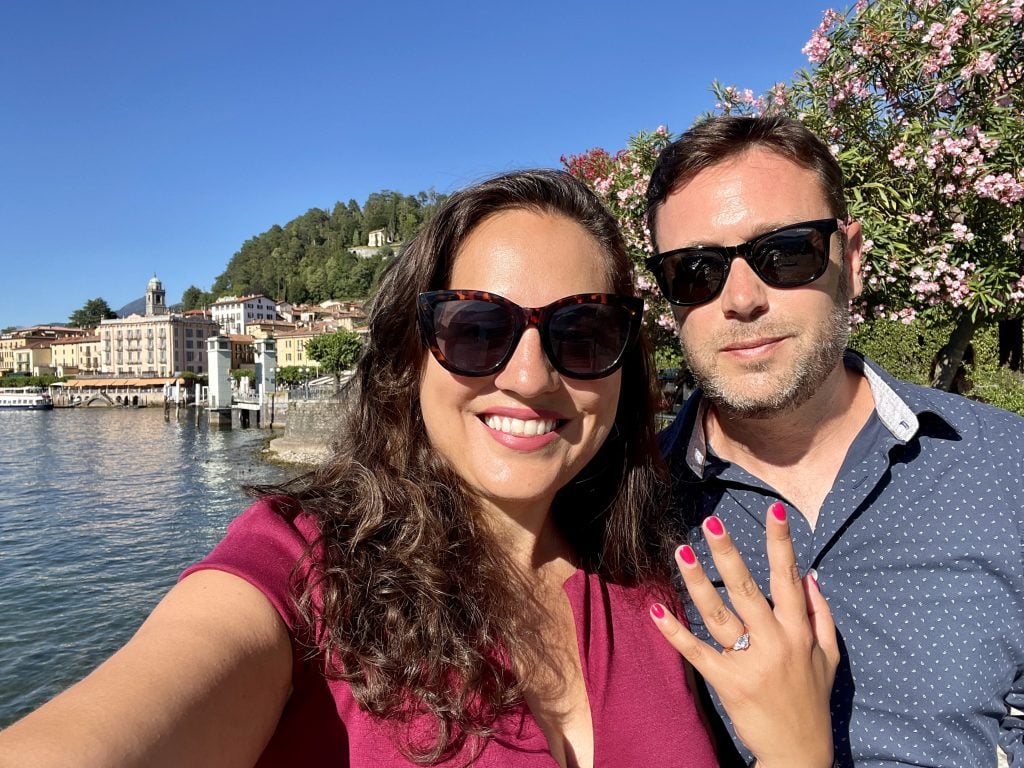 Getting Engaged in Lake Como
Getting engaged after three years together was definitely the highlight of the year! Charlie asked me to marry him in a garden in Bellagio, Italy, close to the shores of Lake Como.
Yes, I did know the proposal was coming. (Who proposes out of the blue? That's insane!!) I knew it would happen sometime on our three-week Italy trip this summer. But I didn't know he would save it for the last night of the Italy trip!
He told me he waited because he wanted it to be somewhere special to us. Lake Como was already special for us because it was the first place we went away together, and it's the kind of place we would return to over and over.
After the proposal, we celebrated in our favorite style — wine and salume. Starting with two glasses of sparkling Franciacorta, followed by Barolo for me and Amarone for him, and lots of meats and cheeses.
I feel so lucky that I found Charlie and we get to spend our lives together and will take many, many more trips to Italy!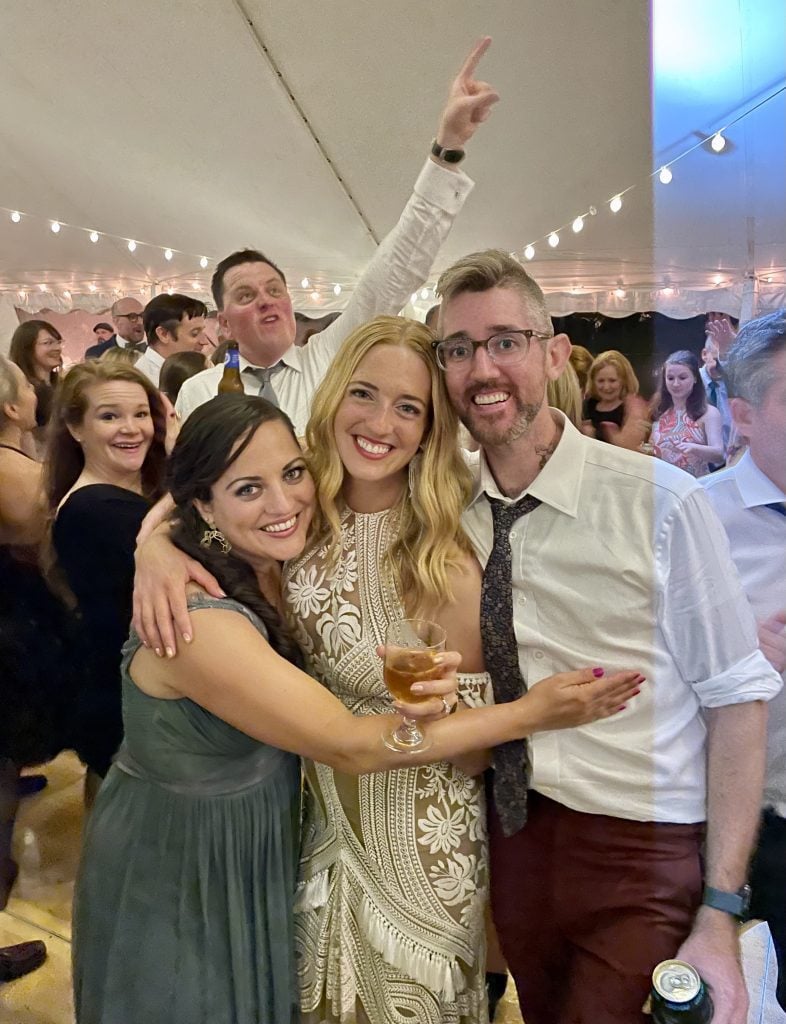 My Sister's Wedding in Cape Cod
My sister and brother-in-law were among the couples who pushed back their weddings due to COVID. They decided to have a micro-wedding in 2020 and push back the big wedding until 2021. The following year, their wedding venue was sold and the new owner canceled all the weddings. I'm sorry, THE FUCK?!
Finally, finally, they had their originally planned Cape Cod wedding in September. I was the maid of honor. And was this wedding EVER worth the wait.
Not only did the venue (Nauset Beach Inn in Orleans) show off one of the Cape's best beaches, this wedding brought so many people together and kept the good vibes going all night. A lot of people said it was the best wedding they've been to, and it's probably the best one I've been to, too!
And I appreciate that Sarah and Matt didn't feel like they needed to include all the traditions. Speeches? HELL NO TOO BORING. First dance? ONLY 10 SECONDS THEN EVERYONE JOINS IN. Dramatic first entrance? NOPE WE'RE HANGING OUT BEFORE. Kids? NOPE LOL. Cake? HOW ABOUT CAPE COD DIRT BOMBS INSTEAD?
So grateful that they were able to have their dream wedding.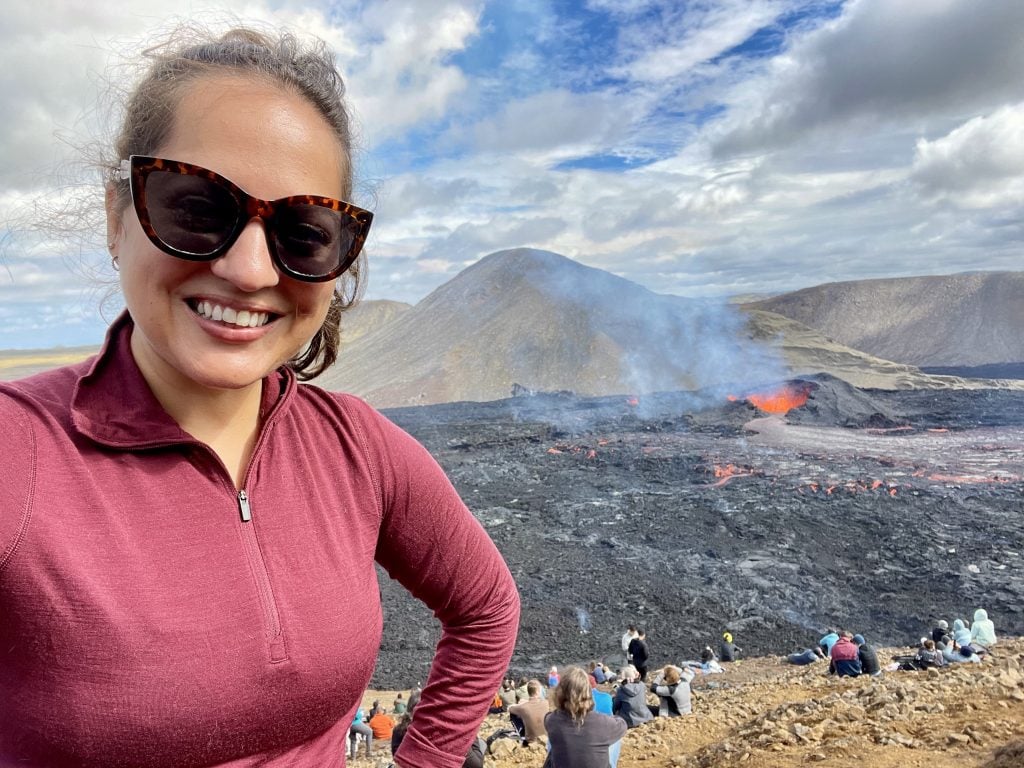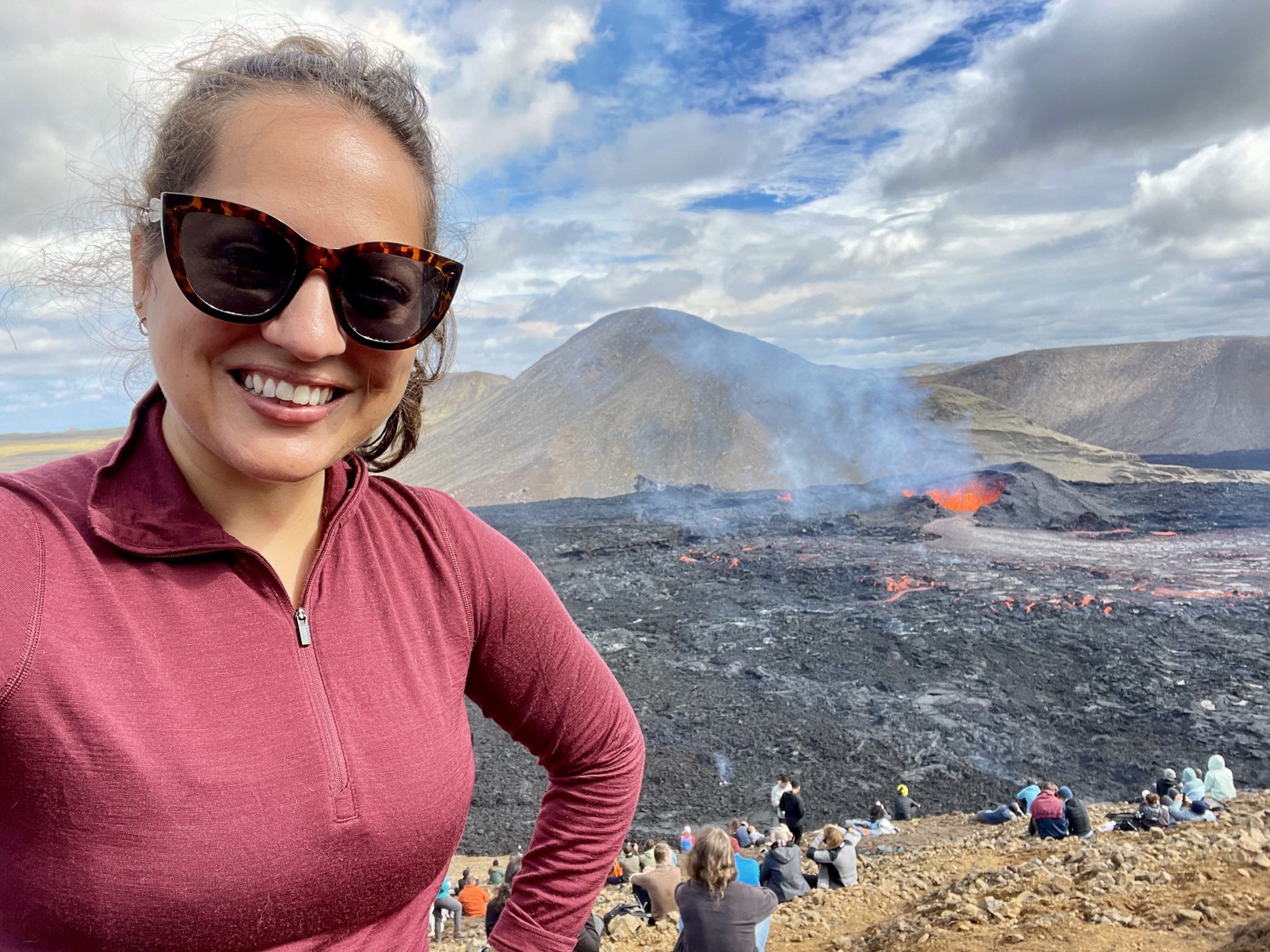 Hiking to a Live Volcano in Iceland
Every now and then, you time a trip perfectly. That was the case for the Iceland road trip Amanda and I planned for August. On August 3, Fagradalsfjall volcano on the Reykjanes peninsula began erupting. We were scheduled to arrive on August 12.
Right away, we switched around our itinerary so we could hike to the volcano on our first day. We woke up early, parked in the very busy parking lot, and set out on our journey.
It took about two hours to hike to the volcano — first, we passed the hardened lava of the 2021 eruption, then climbed a steep hill with switchbacks, then hiked a newly cleared path across a lava field — then passed the construction vehicle doing the clearing! From there it was careful stepping as we avoided the lava clumps.
After heading downhill, we finally saw it: a volcano violently spewing bright red lava in the air.
That moment took my breath away. How lucky was I to be in the same place as this volcano?!
We sat down on the hill, had a protein bar and water picnic, and watched the lava dance, surrounded by hundreds of our new best friends.
By August 21, the eruption was over.
Scientists believe that there will be several more eruptions on the Reykjanes peninsula over the next decade. If you're able to time your trip to see the volcano, DO IT. You will be so glad you did it!!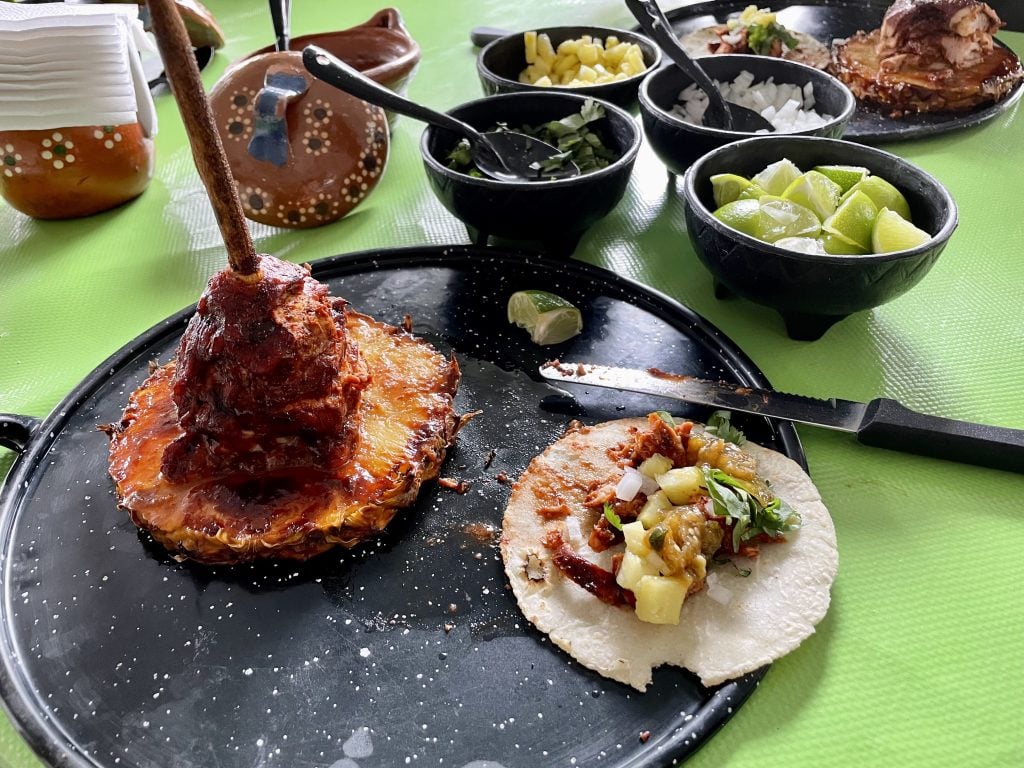 Learning to Cook Tacos al Pastor in Mexico City
A lot of people like to do cooking lessons on their travels. Me, not so much. I'd much rather do a food tour and kick back and enjoy myself rather than having to do the work. I'm a recipe-follower, not an inventive cook by any measure.
But Charlie and I read gushing reviews of this tacos al pastor class in Mexico City and decided to do it. Tacos al pastor are not the kind of dish you make for one person — the meet is typically shaved off a giant trompo at a street stand.
From the moment we were welcomed into Chef Raja's beautiful courtyard, I knew we had met a kindred spirit. A kind and interesting man as well as a culinary school instructor, he took us to a market, gave us a lesson on selecting the right produce, and taught us everything from how to roast chiles to the proper knife skills for each of the vegetables.
We each made our own little trompo for one that day, using a pineapple slice and a wooden dowel, and roasted the pork to perfection. We made everything we ate, down to the tortillas and salsas.
This was just a charming day, start to finish, and Chef Raja and his wife were so lovely. Their home is not far from Coyoacan, so it's a nice activity to pair with a visit to that neighborhood and Frida Kahlo's Casa Azul.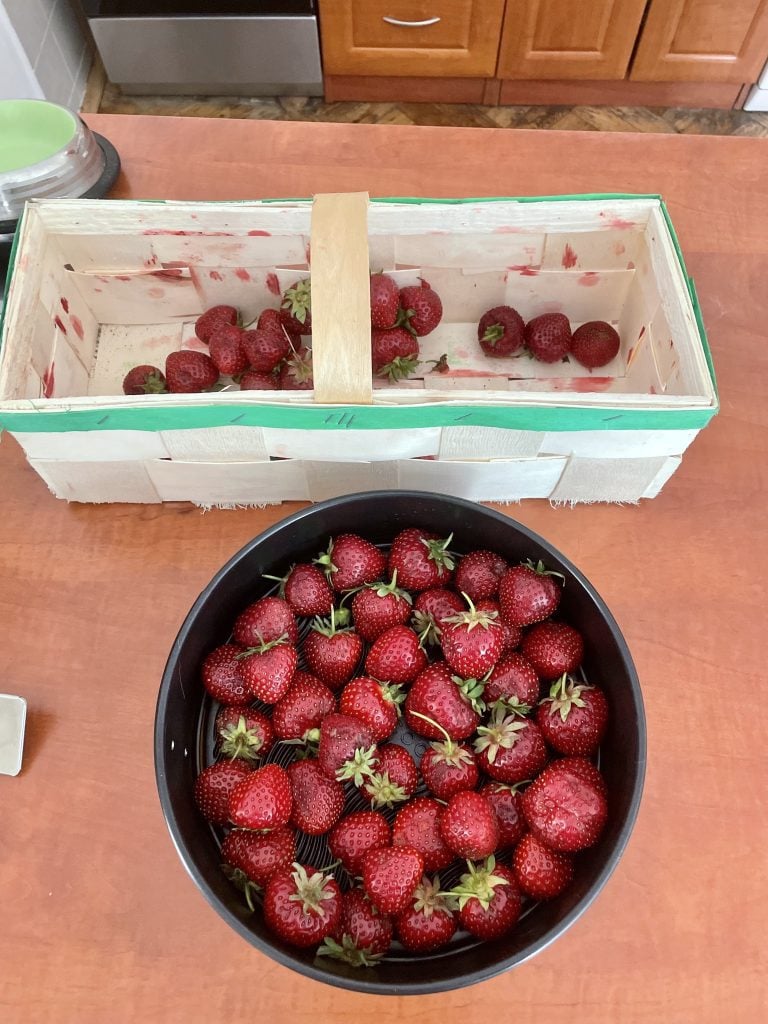 Strawberry Season in Prague
This might be a weird thing to put on this list, but I swear it was one of my favorite moments of the year. People eat in-season produce in the Czech Republic for the most part; good luck finding asparagus in October or golden beets in April.
But June was when strawberry season hit. Suddenly the farmers' markets had strawberries coming out of their ears.
I bought a big basket and took it home. Then promptly demolished the entire basket. THESE WERE THE BEST STRAWBERRIES I HAD EVER, EVER, EVER TASTED. And they're from the Czech Republic!!
It only lasted two weeks or so, but MAN, that was the most delicious time of year! During that time I made a few baked goods and went through a few more baskets, standing over the sink as I ate so the juices could run free.
I need to keep June free next year so I don't miss those magical weeks of strawberries!
Hiking the Path of the Gods in Italy
The Amalfi Coast is one of the most beautiful places on the planet — but you might be a bit disappointed when you visit in real life. The towns are gorgeous to view from the water, but they're crowded, difficult to get around, and extremely expensive.
But for me, the highlight of the Amalfi Coast is hiking the Path of the Gods. From here, you get to hike far above the towns of the Amalfi Coast, enjoying the incredible beauty without any of the crowds (just hikers and goats!).
You start this hike in the town of Bomerano and continue until you reach Positano. You'll have several hikers on the trail with you (which I think makes it a good choice for solo female travelers), and you'll want to photograph everything in sight. Each time you think you've seen the best view, another will unfurl behind you.
I'd consider it a moderate hike with a few spots of scrambling. Not as bad as I feared. Honestly, the worst part was all the stairs heading down to Positano!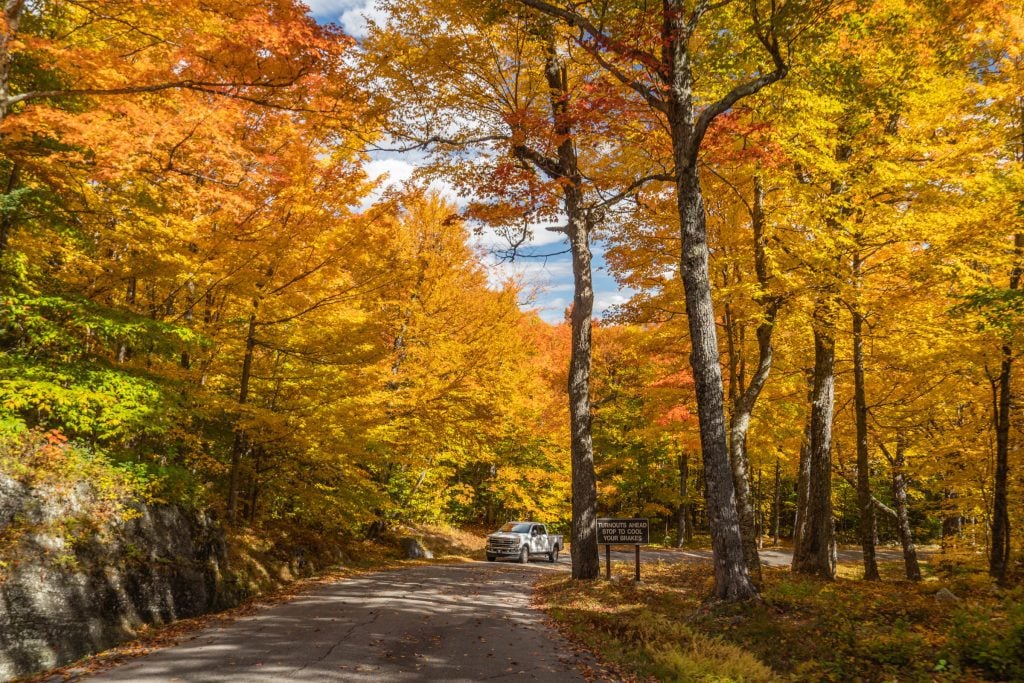 Perfect Fall Foliage in New Hampshire
Now that I have a New Hampshire site, I write a lot about fall foliage. It's the busiest time of year in New Hampshire, and pretty much the only time of year that brings international tourism.
This year, I knew I wanted to bring Charlie on a fall foliage trip after Sarah and Matt's wedding. We headed up to the White Mountains in early October and the timing could not have been more perfect!
Reds, yellows, and oranges were exploding as far as the eye could see. I found the absolute perfect day and destination to be October 7 in Pinkham Notch, where we drove the Mount Washington Auto Road all the way up to Mount Washington, the highest peak in the Northeast US.
We then drove to Glen Ellis Falls and Jackson Falls, enjoying more foliage views with waterfalls before leaving for Maine.
Growing up in Massachusetts, I honestly had no idea how good we had it in New England until I left. If you're interested in fall colors in the least, you MUST head to New England in the fall!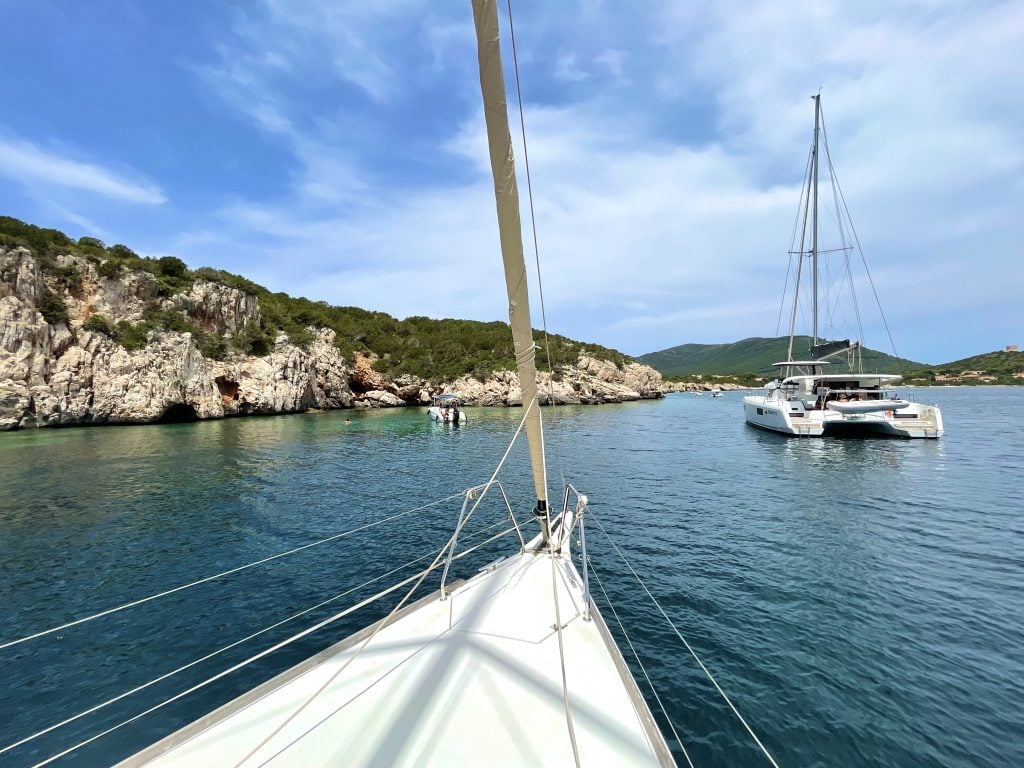 An Incredible Sailing Day in Sardinia
We took three boat trips in Sardinia. A mediocre big group tour in La Maddalena, a fun speedboat trip in San Teodoro. But the best trip of all was our sailing trip in Alghero.
What made this trip great? The most beautiful sailboat I've ever been on, helmed by Captain Andrea. A perfect-sized group: us, a young German couple on their honeymoon, an Italian family of four, and Andrea's girlfriend. An open-ended itinerary: Andrea taking us to wherever looked good rather than trying to knock off a list of spots. Paddleboards and snorkeling gear for us to use.
Still, months later, I'm thinking about the lunch Andrea served — it was simple Sardinian fregula pasta with tomatoes, meat, and cheese. But it was SO DAMN TASTY, and it was served on that gorgeous boat, with a prosecco toast followed by wine.
My favorite moment? We pulled up next to another boat, and we saw that there was a naked old man on board. We started giggling, the Germans started giggling, the Italian kids started giggling. "Welcome in Italy!" the Italian dad said to us with a laugh.
This was the best activity we did in Sardinia, and I can't speak more highly of Captain Andrea, who made everything look effortless. One of the best days in Italy this summer. (Even though Charlie got stung by a jellyfish.)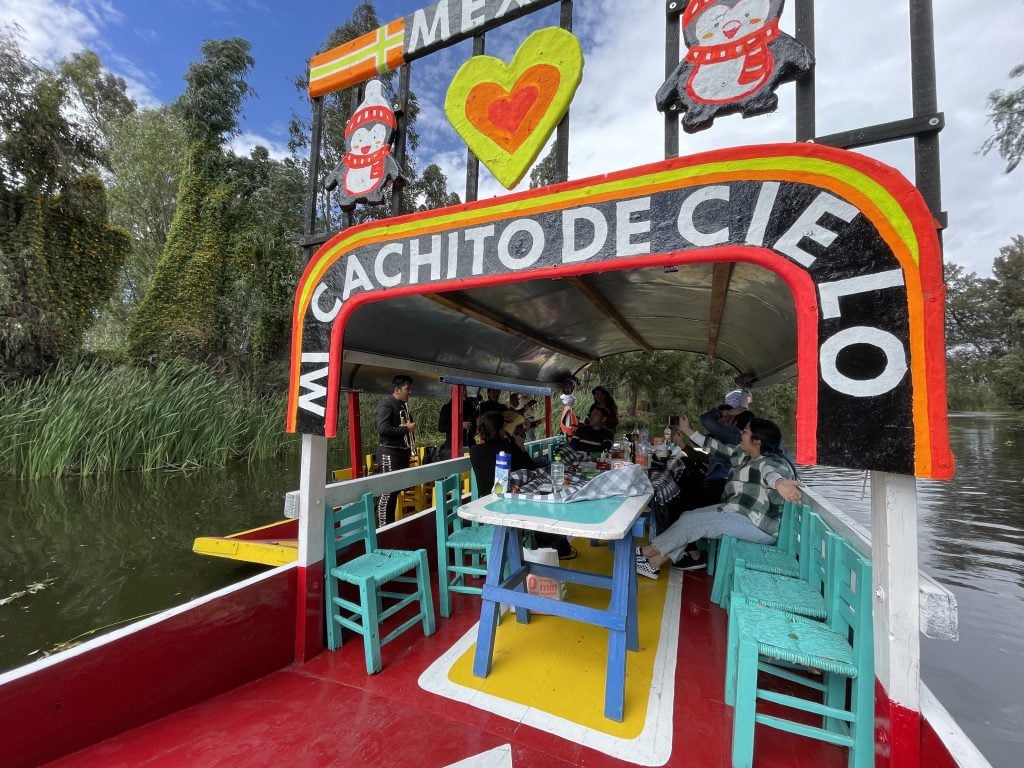 Xochimilco and Lucha Libre in Mexico City
Xochimilco had been at the top of my Mexico City list ever since our planned tour was canceled in March 2020! This year, we returned to Mexico City and I finally got to take part
Xochimilco (SO-chee-MILL-ko) is one of the best cultural partying experiences in Mexico City. You get a spot on a brightly painted wooden boat and you meander around the canals, drinking lots of alcohol and blasting lots of music.
If you come here on a Saturday, it's WILD. But if you go during the week, when it's quieter, book a tour with Airbnb Experiences. We got on our boat with a fun mix of travelers and traveled around the canals, eating good food, drinking lots of beer and tequila, even hiring a mariachi band on a boat to serenade us a few songs!
Multiple people on the tour told us that if you've done Xochimilco right, you don't remember getting home that night. Eek! But man, what a fun party-tastic day!
And we kept that going. That evening, we were off to Lucha Libre — Mexican professional wrestling! (Another pandemic-cancelled event in March 2020.) It was wild and funny. But what made it most special was this Airbnb Experience, where our group actually met a wrestler for drinks before going to the show.
That was the best idea ever — because suddenly we had someone to cheer for! When he got into the ring, we screamed like lifelong fans!
Both of these events were SO MUCH FUN. But honestly, I would make Xochimilco the ONE event you do that day. We were exhausted by evening.
(Also awesome? We met a cool couple from Atlanta in Xochimilco and convinced them to join us at Lucha Libre that night. A few months later, I was eating a hot dog in Reykjavík, Iceland, and I heard, "Hey Kate!" It was that same couple!)
Peter Pan Afternoon Tea in London
Charlie and I go to London a few times a year — to see his family, for our friend's bonfire party, for occasional work events. And honestly, we've kind of gotten into the habit of doing the same things every time we go. That's such a waste for a city as vibrant as London!
So we decided to make an effort to do new things on our last trip. We saw The Tempest at the Globe Theatre, had a dinner in total darkness at Dans le Noir, went to the men's fashion exhibition at the V&A Museum.
But my favorite was the Peter Pan afternoon tea on top of the Shard. I LOVE afternoon tea, but when it's themed this well, it brings it to the next level!
I brought my friend Dylan and together we enjoyed fairy dust cocktails, mushroom chimneys, Hook's lime green cake, Tinkerbell cookies with gummy crocodiles, and SO much more. And we got to enjoy it all from the top of the Shard, with some of the best London views in town.
Next time I'm in London, I'm booking way ahead for another themed afternoon tea!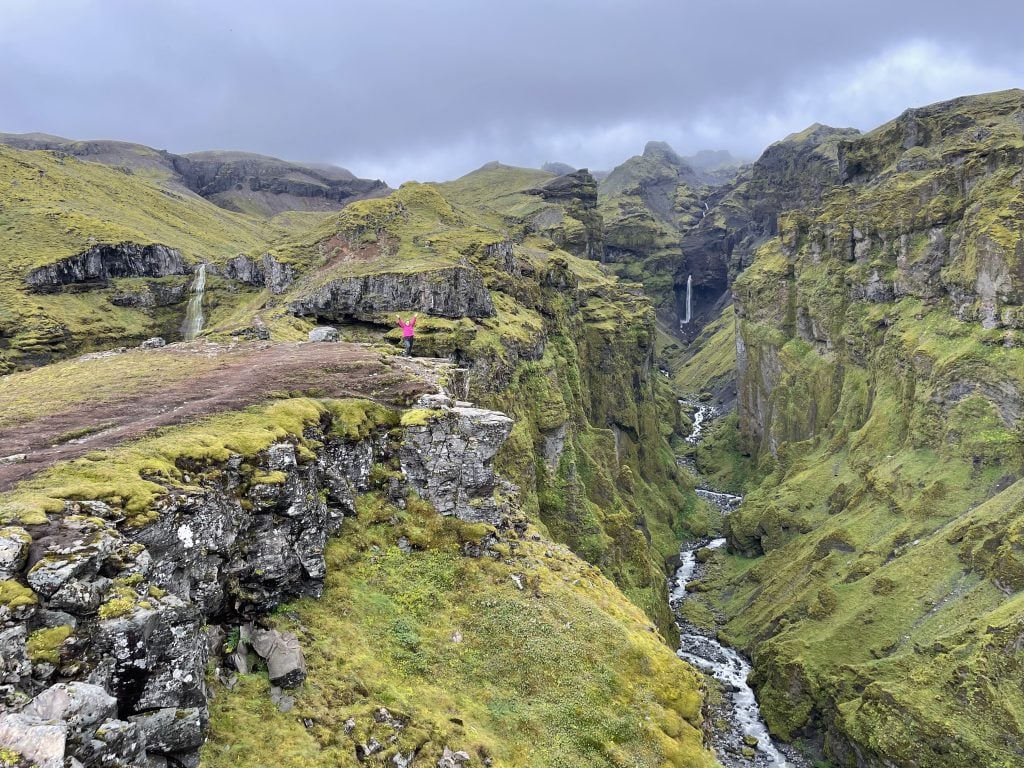 Hiking to Múlagljúfur Canyon in Iceland
I used to think that Iceland was too overtouristed. I was wrong. There are parts of Iceland that have quite a lot of tourism — the Golden Circle, Lake Myvatn, and the South Coast are among them — but it's well-managed and far from destructive.
But is it still possible to get off the beaten path? Definitely. Particularly in the Highlands and the Westfjords.
Amanda and I were sticking close to the tourist trail for this trip. But we found an absolutely magical place — Múlagljúfur Canyon. Close to Jökulsárlón glacier lagoon, Múlagljúfur Canyon is at the end of a very rough road, making it tough for non-4wd cars.
We spent about an hour hiking up into the canyon — and were rewarded with the view above.
It is the best place I've ever seen in Iceland. Imagine the mist in the air, rushing waterfalls on each side of you, a bird gliding low and straight through the canyon. Imagine the fresh smell, the spongy moss beneath your feet.
Best of all, we were two of very few people there and for awhile had that view completely to ourselves.
This inevitably brings questions — "Why would you mention this place if you don't want people going there?" — but I'm confident that the right kinds of travelers will find their way there. The rest will think Jökulsárlón is the coolest thing they've seen.
What were your favorite travel moments of 2022?