Adventurous Kate contains affiliate links. If you make a purchase through these links, I will earn a commission at no extra cost to you. Thanks!
2022 was an excellent year of travel. After taking the first steps back into post-pandemic travel in 2021, 2022 was about achieving long-held dreams.
The biggest dream was to visit my two remaining regions in Italy — Calabria and Sardinia, which I did in May and June, respectively.
Does that mean I'm done with Italy? Please, it's me! You know I have a ton of Italy trips ahead of me. And part of me now wants to see if I can visit every province in Italy (most regions have around 3-5 provinces…)
I feel like this year was overall a bit quiet compared to the past. Pre-pandemic past, at least. Then again, I feel like there was a long stretch of big trips with way-too-short breaks in between, from June through October. Once that was over, I felt like I was ready to sleep for a month!
Lesson learned — don't plan an entire summer of trips with only 5-10 day breaks in between! Late thirties Kate can't handle that anymore!
But I'm feeling good about it. And incredibly grateful for the privilege of traveling the world.
Let's dive into my favorite new destinations of 2022.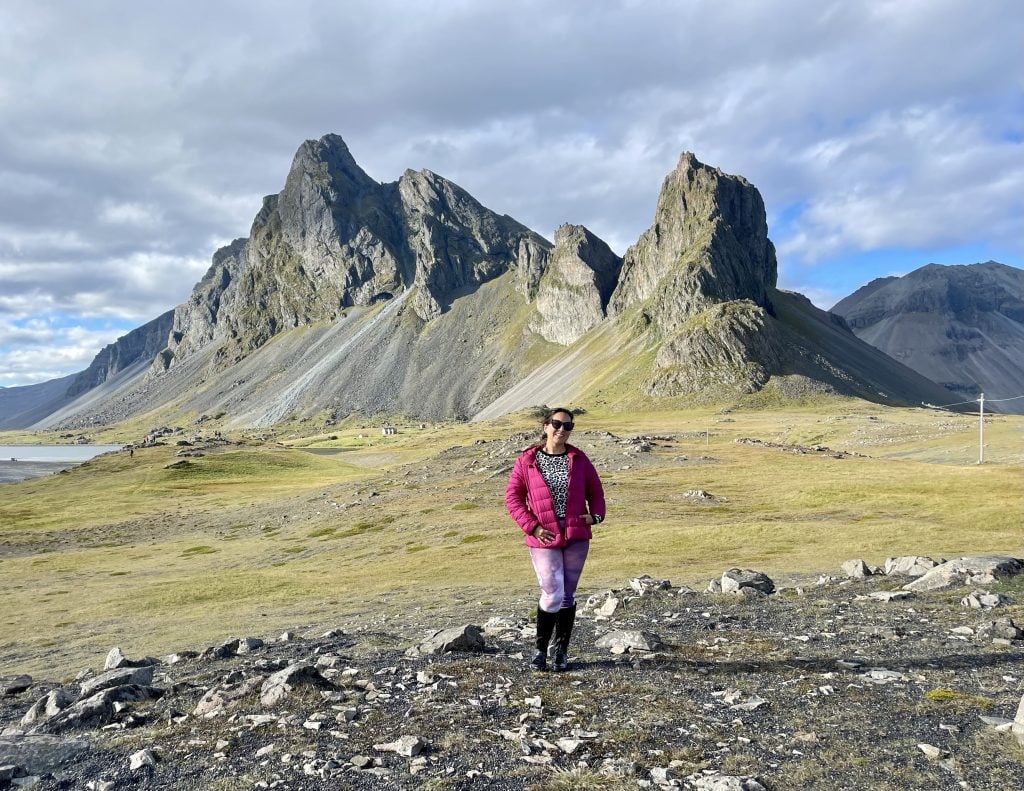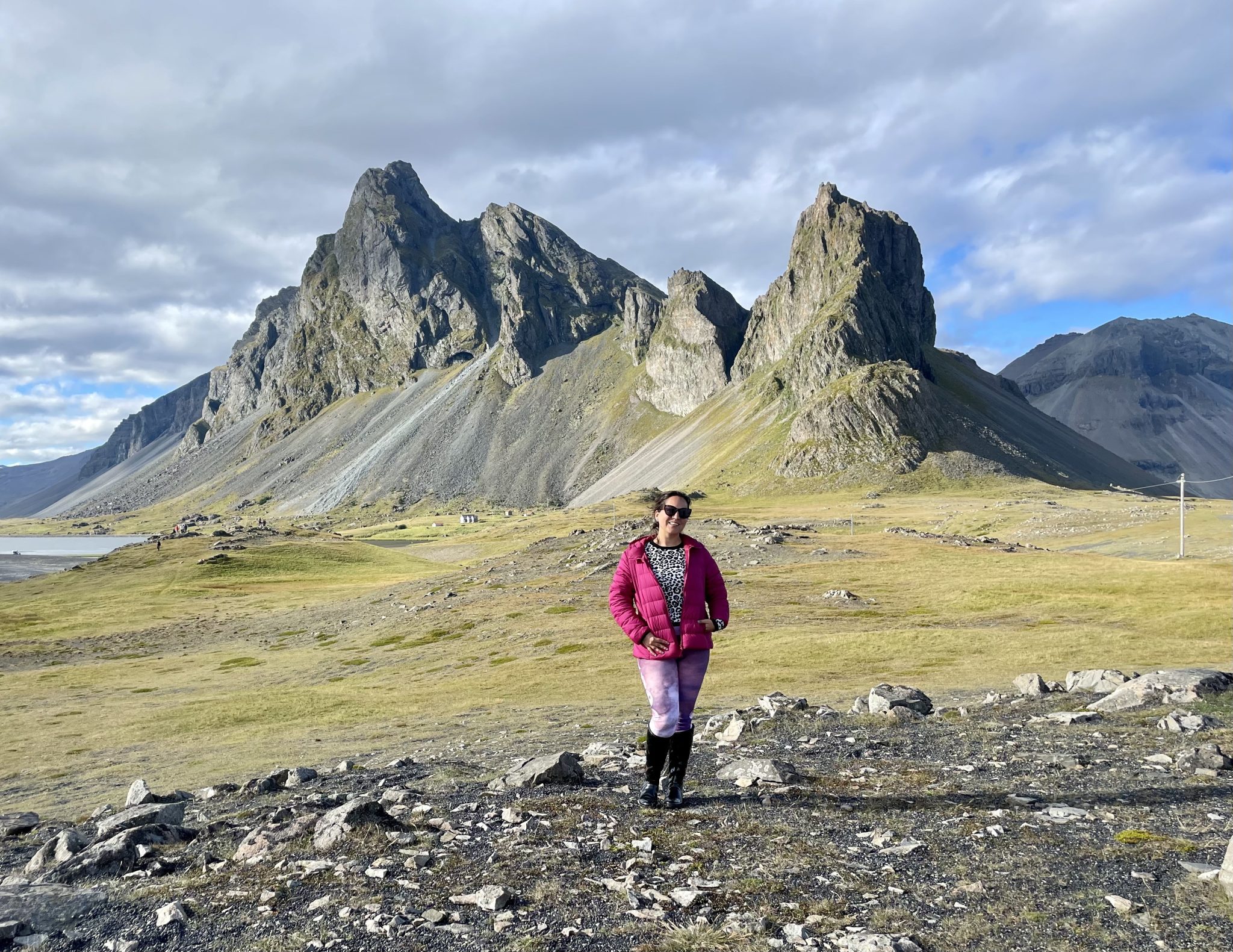 So what made the list of my favorite new destinations of 2021?
In 2012, I chose places like Iceland, Montenegro, and South Africa.
In 2013, I chose places like Japan, Berlin, and the Scottish Highlands.
In 2014, I chose places like Sri Lanka, New Orleans, and Skellig Michael, Ireland.
In 2015, I chose places like Nicaragua, Albania, and Chicago.
In 2016, I chose places like Puerto Rico, Alsace, and Western Australia.
In 2017, I chose places like Ukraine, the Florida Keys, and St. Petersburg, Russia.
In 2018, I chose places like Antarctica, Hokkaido, and St. Croix.
In 2019, I chose places like Newfoundland, Georgia, and Lake Orta, Italy.
In 2020, I chose places like Mexico City; Viñales, Cuba; and Vis, Croatia.
In 2021, I chose places like the Aeolian Islands, the Berkshires, and Valle d'Aosta, Italy.
As usual, I am only including destinations that I visited for the first time in 2022 — so that excludes destinations that I've visited prior to this year, including Sayulita, Lisbon, and the South Coast of Iceland. One exception: the Second Time Around award.
Here they are: my favorite new destinations of 2022!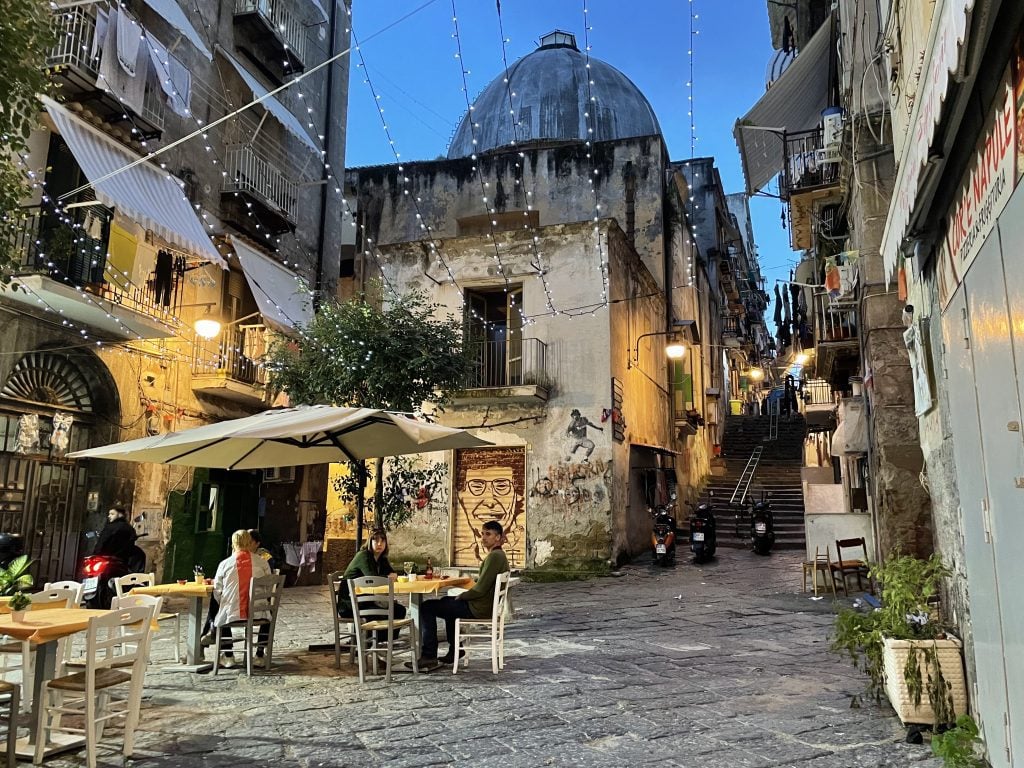 Naples, Italy
After all this time, I finally made it to Naples. How did it take so long, so many trips to Italy, before I ended up here?!
Well, it was so worth it. Naples is my #1 favorite destination of 2022. And that's not all — Naples is now one of my favorite places in Italy, and I think Naples and Bologna are my two favorite cities in the country overall.
My favorite thing about Naples is how unpretentious it is. Locals love who they are and don't see the need to cater to tourists. If you come here, you are expected to conform to their way of life — they won't be bending over backwards to make you more "comfortable." And yes, this city can often be a bit ramshackle, even in the fancy neighborhoods — but that adds to the charm.
And then there's the food. If you enjoy pizza in the least, you MUST make a pilgrimage to Naples once in your lifetime. I love pizza under ordinary circumstances, and I was absolutely obsessed with the pizza we had there!! It truly stands head and shoulders above anything you've had. And that's before you add the seafood and outstanding desserts.
If I were to convey any one message about Naples, it would be not to be afraid of it. Many of the Naples stereotypes are based on the city in the 90s or earlier; it's not the same place today. Come for at least two full days and enjoy yourself. Hope you're ready to eat everything in sight.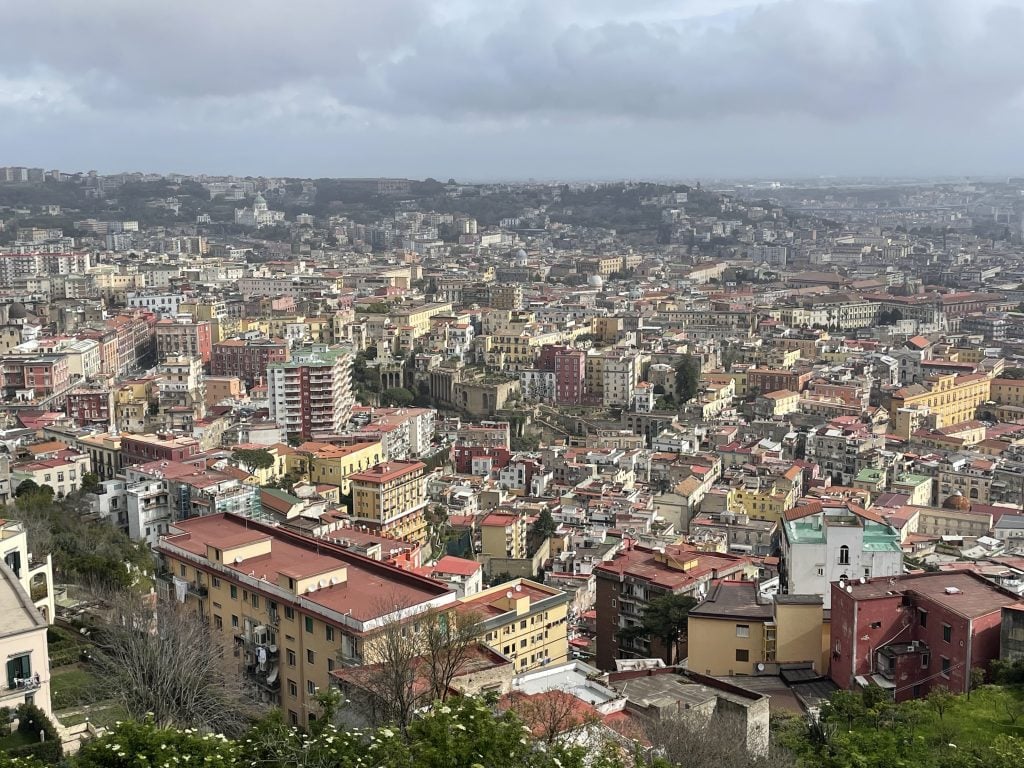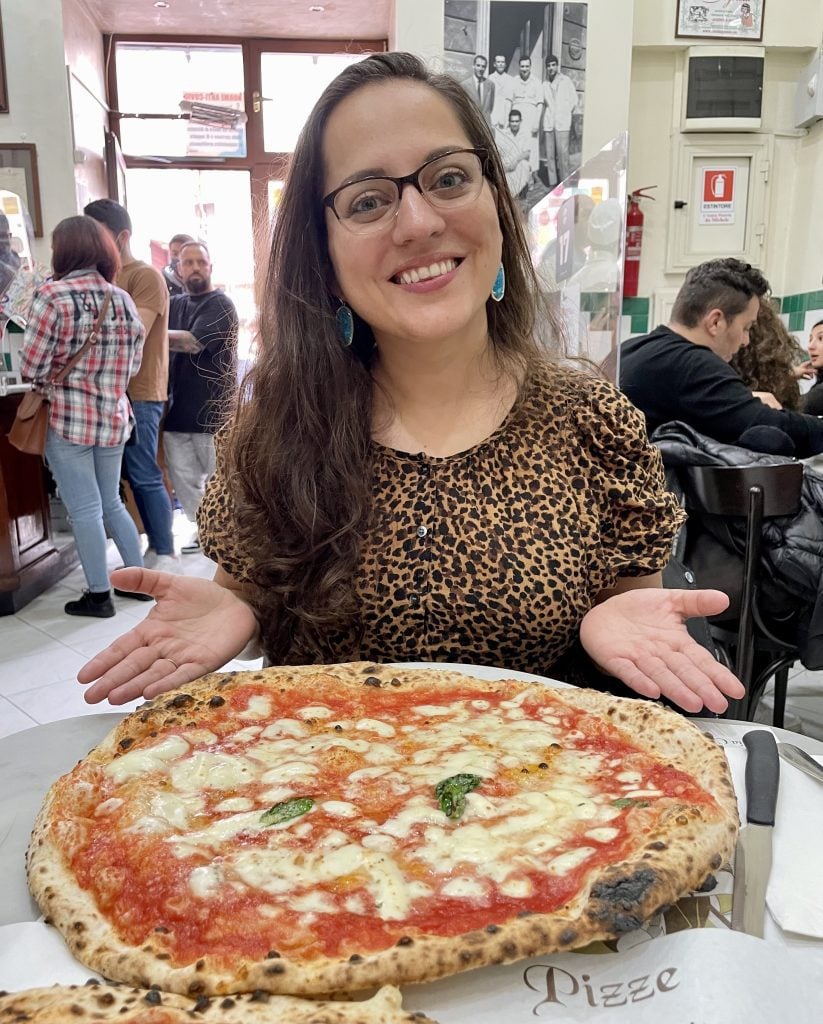 How to get to Naples: Naples has an extremely well-connected airport with abundant flights all over Europe. It's also a major train hub in Italy with tons of fast trains from Rome and beyond (but good luck finding a fast train further south).
Best things to do in Naples: Eat all the pizza you can (especially from Da Michele and Sorbillo if you get the chance), explore the underground tunnels of the city, take the metro to Vomero for views of the city, have a fancy dessert at Cafe Gambrinus (ideally a delizia al limone cake), wander the Via dei Precepi with all the nativity sets, take a day trip to Procida or Pompeii or the Amalfi Coast.
Read more: I wrote a bit about Naples in my April 2022 recap.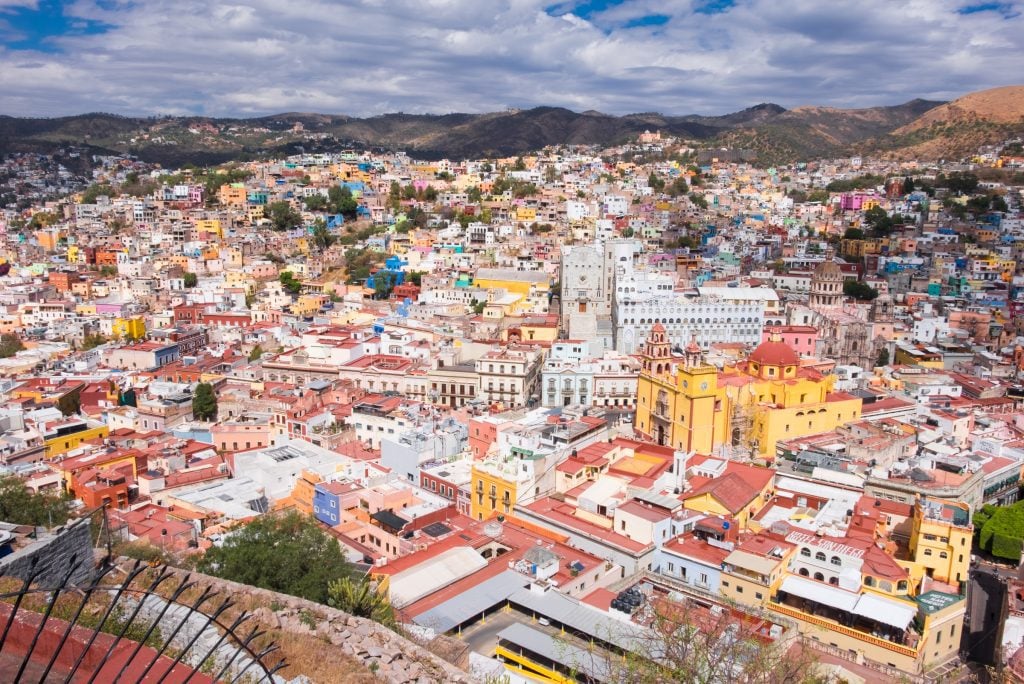 Guanajuato, Mexico
If you're a Mexico fan but haven't been to Guanajuato yet — you need to drop everything and go. I'm serious. Guanajuato has become one of my favorite destinations in Mexico (along with Bacalar, Mexico City, Mérida, and Oaxaca).
You might know that Guanajuato is famously colorful, with nearly neon shades dominating the landscape. You may know that Diego Rivera is from here, or that the city has curving alleyways and a long list of museums. But it's way more than that. Guanajuato is about music and stories filling the air.
Like Naples, Guanajuato is not a city that caters to you — to foreigners, at least. It's an enormously popular city for Mexicans, but that's mainly it. Very little English is spoken — so little that it took me aback! But that's what I loved about Guanajuato. I had to work harder to understand and be understood here.
The #1 activity to do in Guanajuato is the callejeonada, an experience where a roving band of musicians takes you on a tour of the city, stopping to sing, dance, and play music along the way. It's entirely in Spanish, but don't let that stop you if you don't speak it! It's goofy and fun and SO celebratory!
(I'm still dumbfounded that so many bloggers' posts about Guanajuato don't even mention the callejeonada. Literally everyone on the street constantly tries to sell you tickets!! Were they too afraid to go?!) As a result, this place is still a bit of a hidden gem for foreigners.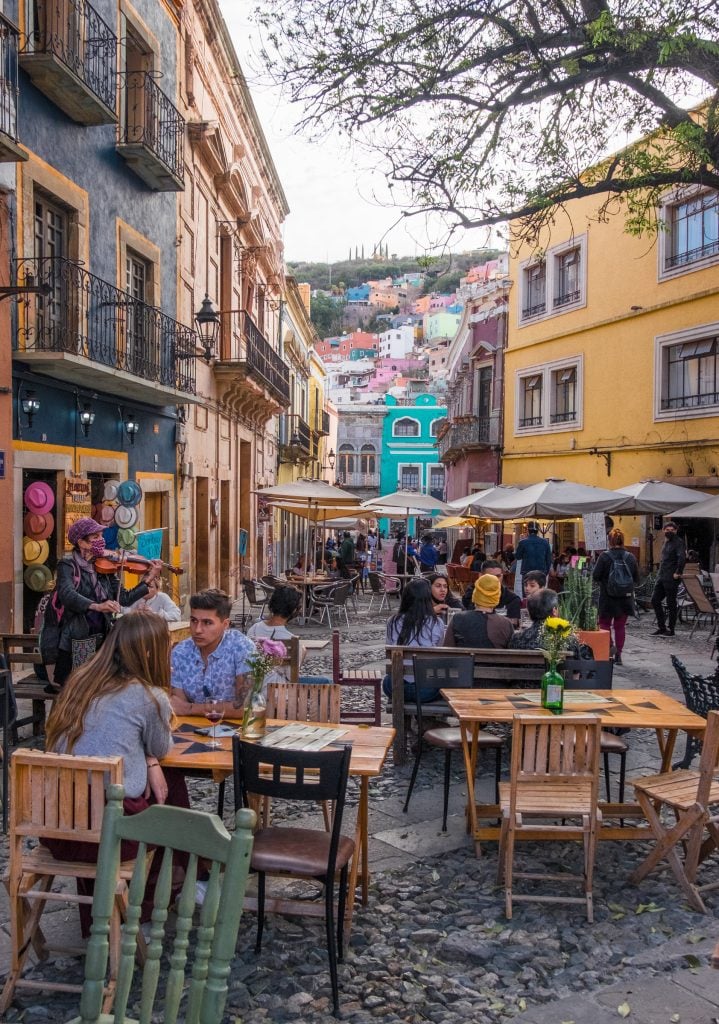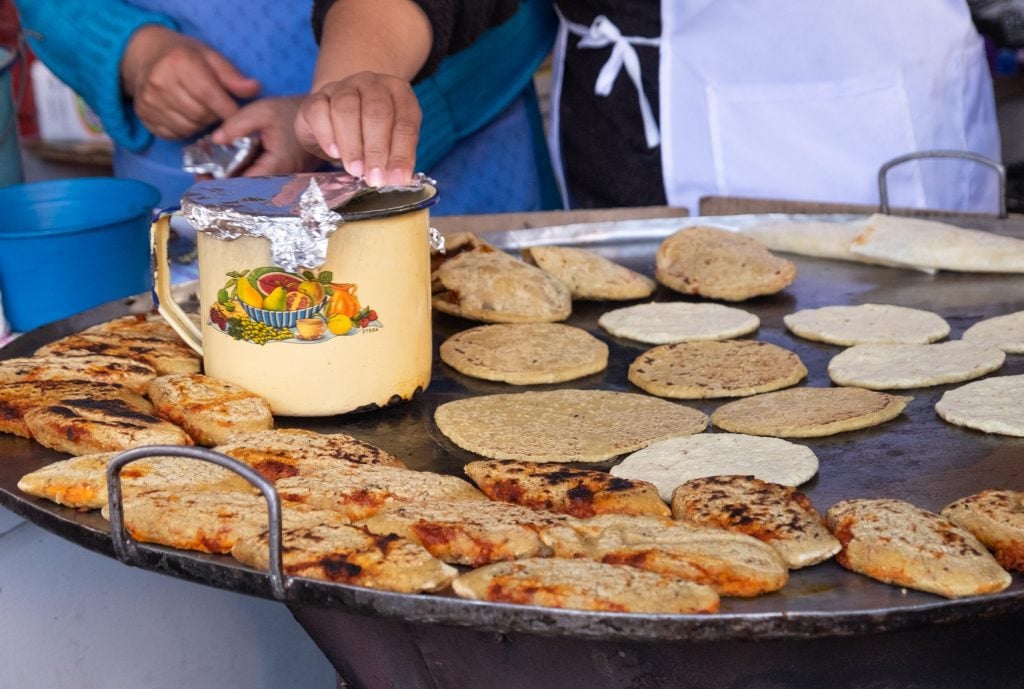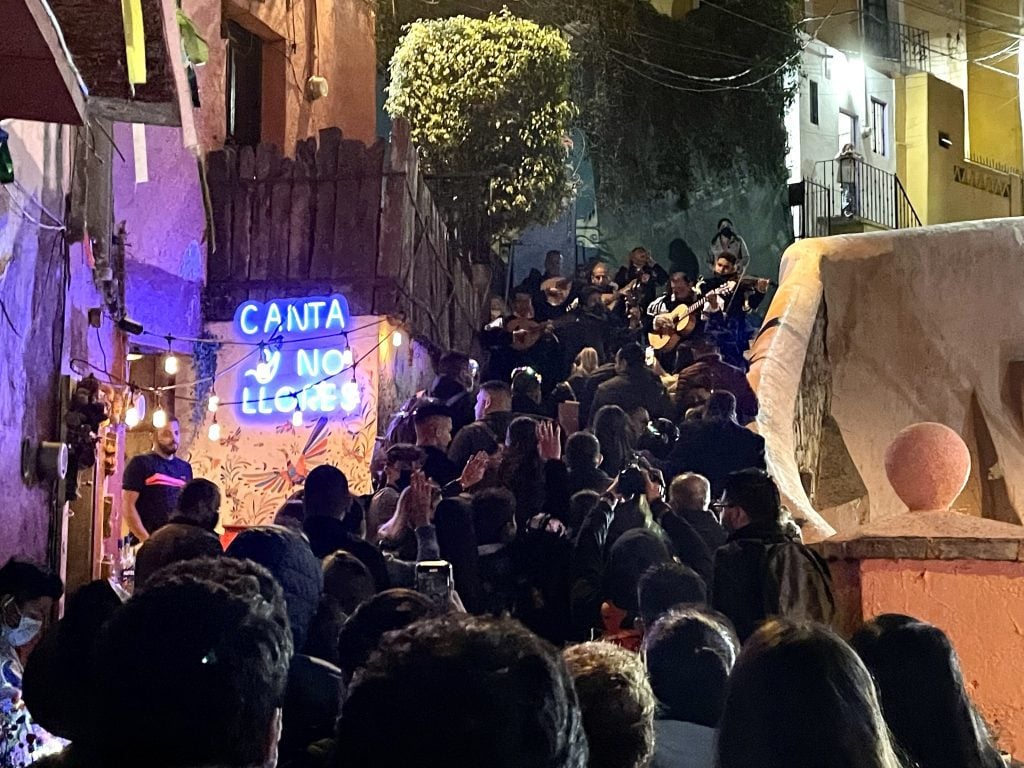 How to get to Guanajuato: Guanajuato is a popular city for Mexicans to visit and there are flight connections all over the country. You can also take the bus from San Miguel de Allende (90 minutes) or Mexico City (just under five hours).
Best things to do in Guanajuato: Go on the callejeonada walking tour through the city with the musicians, explore the colorful streets, take the funicular up to the best view in town, visit the Alley of the Kiss and attempt a smooch across the balconies, visit Diego Rivera's house, go on a food and culture tour, go wine tasting or hiking in the surrounding hills.
Read more: 35 Fun Things to Do in Guanajuato, Mexico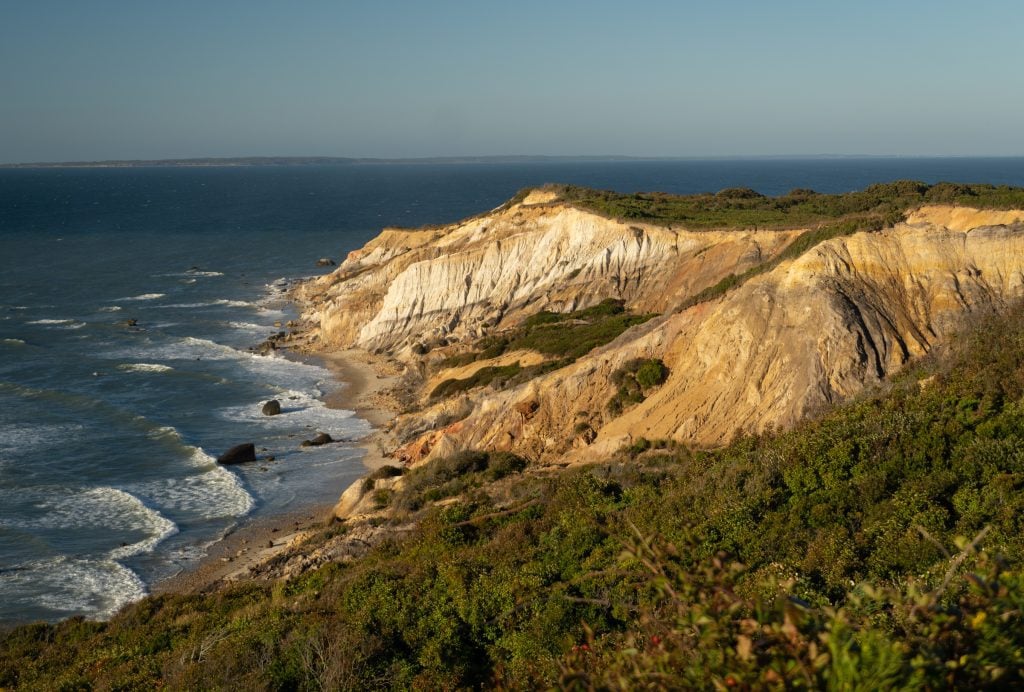 Martha's Vineyard
FINALLY, FINALLY, FINALLY, it happened!! As a Massachusetts native, I've been joking on this post for years that MAYBE the upcoming year will be the year I finally make it to Martha's Vineyard and Nantucket. Well, my sister's Cape Cod wedding gave me the perfect opportunity!
Late September, it turns out, was the perfect time to go. It was fantastic — and remarkably empty. During the days, we had denim jacket weather and were often the only people on beaches!
The Vineyard is SO pretty, and I loved the feeling of calm that settled over me for my entire visit. I loved the long drives through farmland, the walks through pretty towns like Edgartown and Oak Bluffs, getting to know Vineyard Haven more deeply, and taking the teeny-tiny Chappy Ferry, which looks like it's going to fall into the sea!
We stayed at the Nobnocket Inn in Vineyard Haven, a wonderful upscale bed and breakfast that was my favorite place where I stayed in 2022.
Overall, I really loved my time here — and now I'm curious to see how Nantucket compares!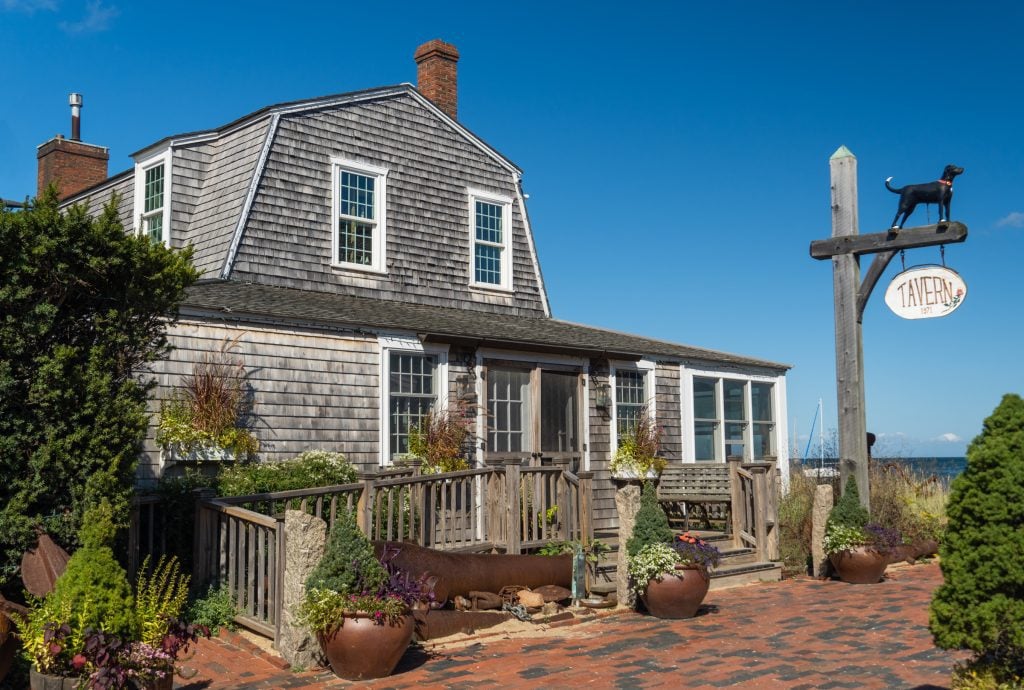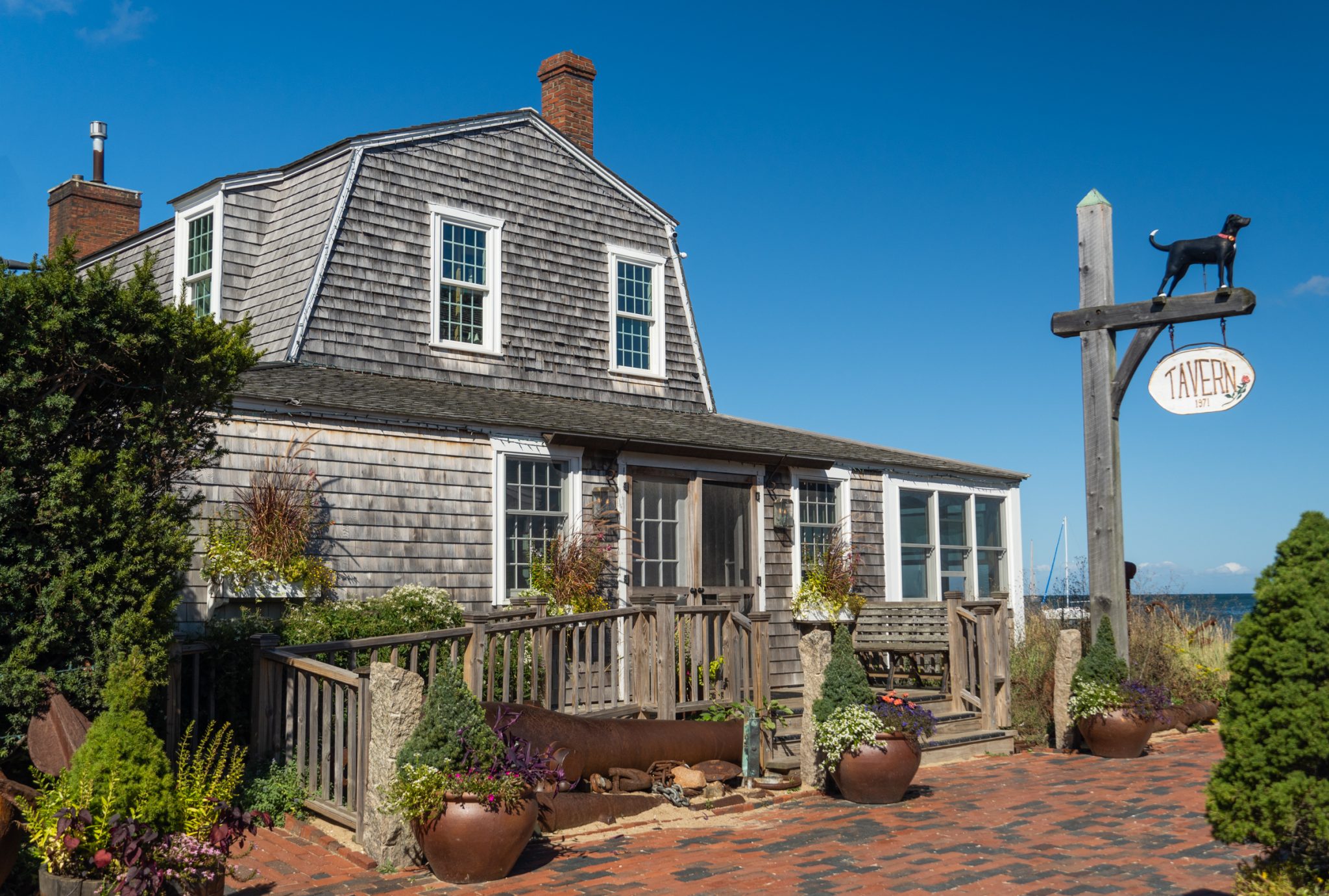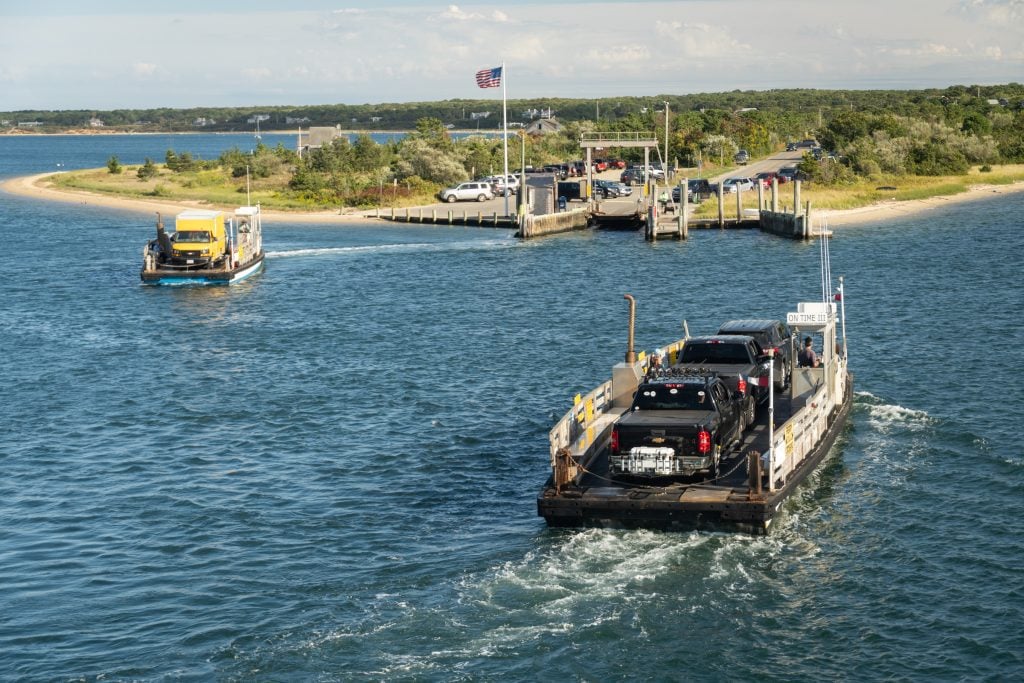 How to get to Martha's Vineyard: There's an airport on the island, with flights to destinations around the Northeast in high season, but you can also take the car ferry from Woods Hole, Massachusetts. It takes about 45 minutes.
Best things to do in Martha's Vineyard: Wander the Victorian homes of Oak Bluffs, spend sunset at the Aquinnah Cliffs, visit the small farms selling produce across the island, go shopping in pretty Edgartown, rent a bike and explore, visit the Martha's Vineyard Museum in Vineyard Haven, take the tiny Chappy Ferry to Chappaquiddick Island, find your personal favorite beach on the island.
Read more: A Guide to Vineyard Haven, Massachusetts
Italian Riviera
What is the Italian Riviera, exactly? It's the coastline in the region of Liguria, which extends from the French border to Tuscany.
I had technically been here before — after an alcohol-drenched weekend in Nice during my semester abroad. My friends and I basically crashed on the beach in Santa Margherita Ligure and didn't move until it was time for our bus to leave. Yeah, that's why I don't count it as a visit.
Charlie and I were never huge Liguria fans — but now it might be our favorite stretch of the seaside in Italy. Really gorgeous beaches with bright blue water, and tons of towns with their own personalities. And lots of pesto and focaccia.
So what were my favorite spots on the Italian Riviera? I really loved Camogli, a town with a beautiful beach that's more popular with Italians than international travelers. We stayed in Rapallo, which was a little bit on the grungy side but I really loved the vibe. And while Cinque Terre is famous, the "sixth town" of Portovenere was a lovely surprise.
I can't wait to get back to Genoa especially. We didn't have long to explore, but I was already enchanted by the dark, narrow alleys and fun wine bars in the old town. And they even have their own colorful stretches of beaches!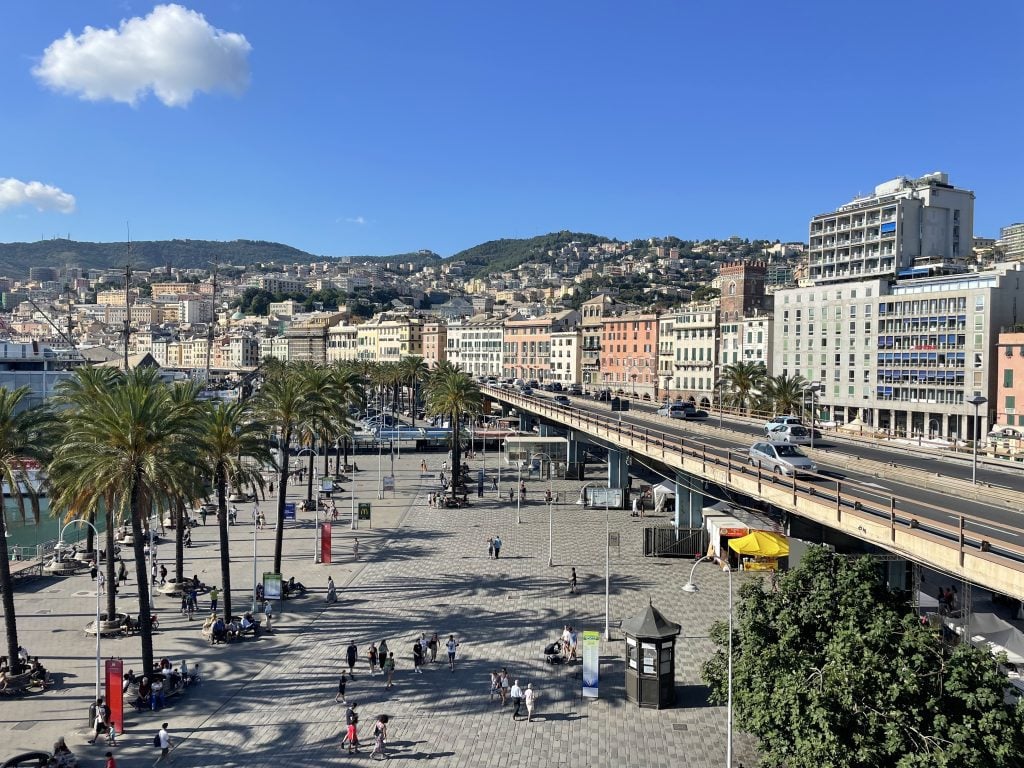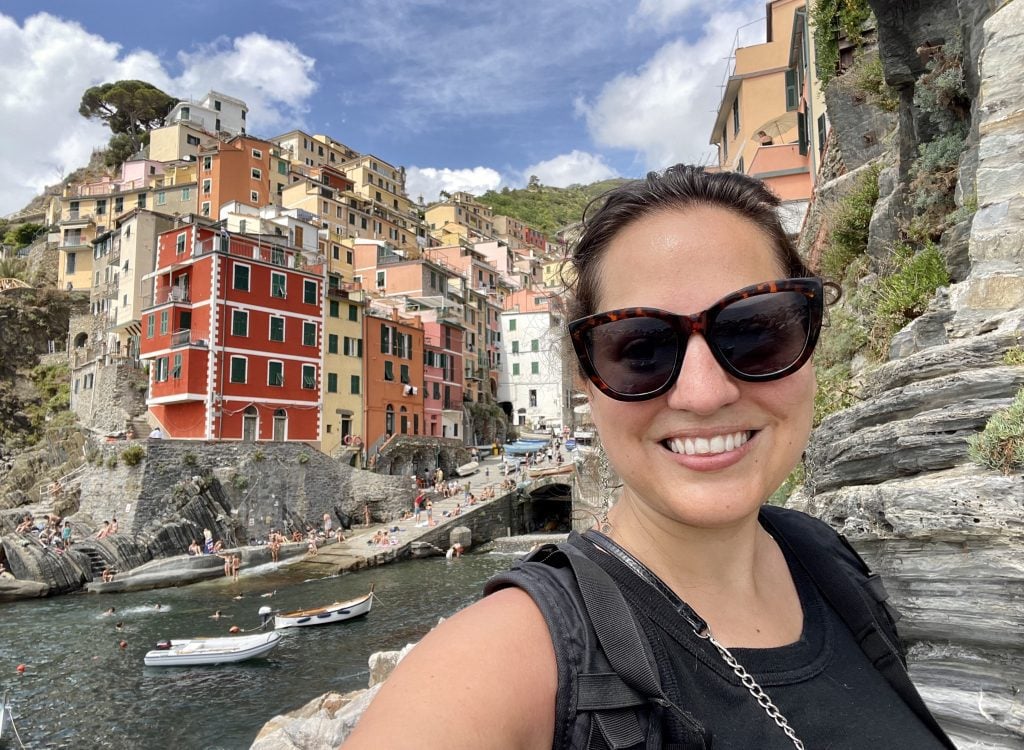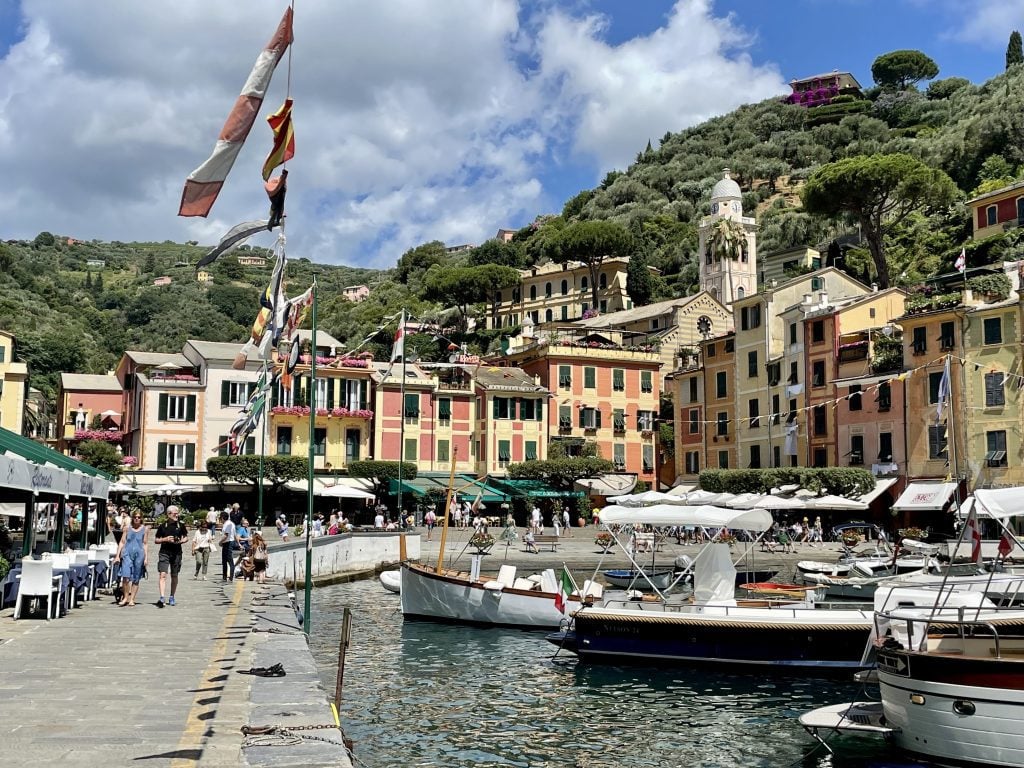 How to get to the Italian Riviera: There are very limited flights to Genoa, but you may have an easier time finding a flight to Milan or Pisa and traveling around the region by car or train. Train lines connect many of the towns along the coast.
Best things to do in the Italian Riviera: Spend a day idling by the beach in Camogli, check out the fancy boutiques and cafes in Portofino, have a fun aperitif with lots of cocktails and appetizers in Rapallo, spend a day exploring Cinque Terre and Portovenere, take a boat to San Fruttuoso, wander old town Genoa's narrow streets, visit Genoa's colorful local beach of Boccadasse.
Read more: I wrote a bit about the Italian Riviera in my June 2022 recap.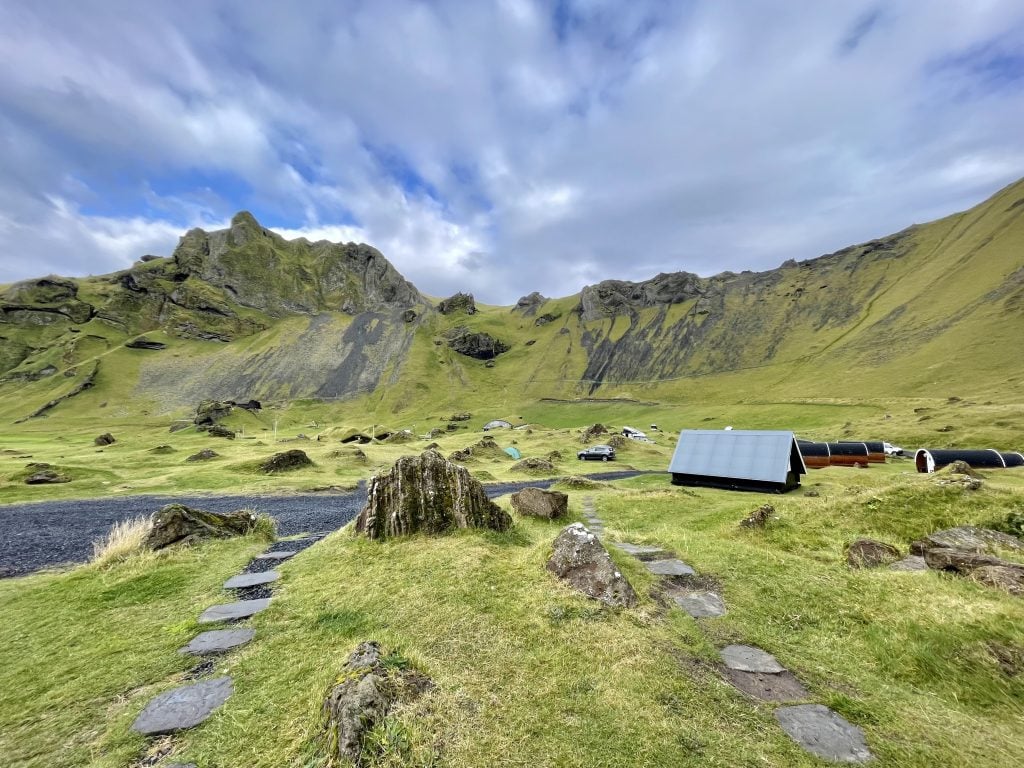 Westman Islands, Iceland
The Westman Islands are one of the best possible detours you can take from Iceland's Ring Road. This tiny archipelago is just a 30-minute boat ride off the south coast, and it's absolutely magical.
In 1973, Eldfell volcano on Heimaey Island erupted, and it has since been the defining event that still reverberates today. The island evacuated to the mainland (one islander died from fumes; while tragic, it's a downright miracle that everyone else survived).
You can learn about this at the Eldheimar Museum, or just chat with islanders. Everyone has a story — like our RIB boat guide who told us her grandfather didn't want to evacuate without his front door for some reason, so he took it off the hinges and brought it on the boat!
Amanda and I spent about 24 hours here and we got to do just about everything we wanted to except climb the volcano: a RIB boat tour, the museum, puffin-spotting, cocktails, the legendary swimming pool. I'd recommend spending one to two nights if you have the time. This is probably the most beautiful place I've woken up in Iceland.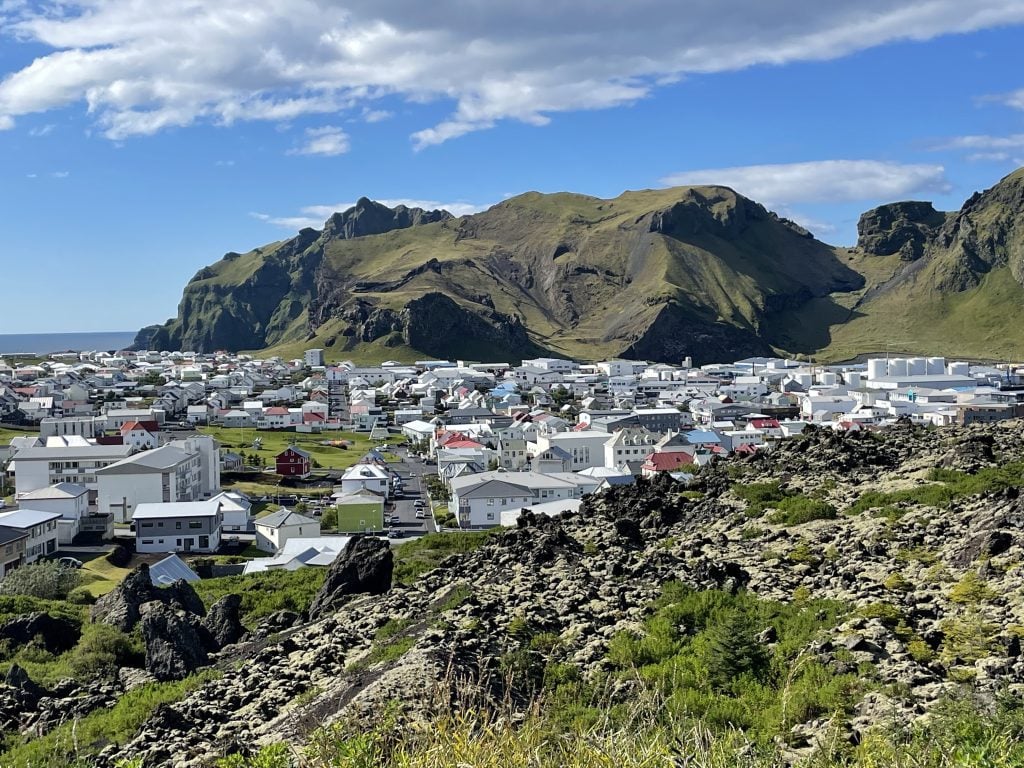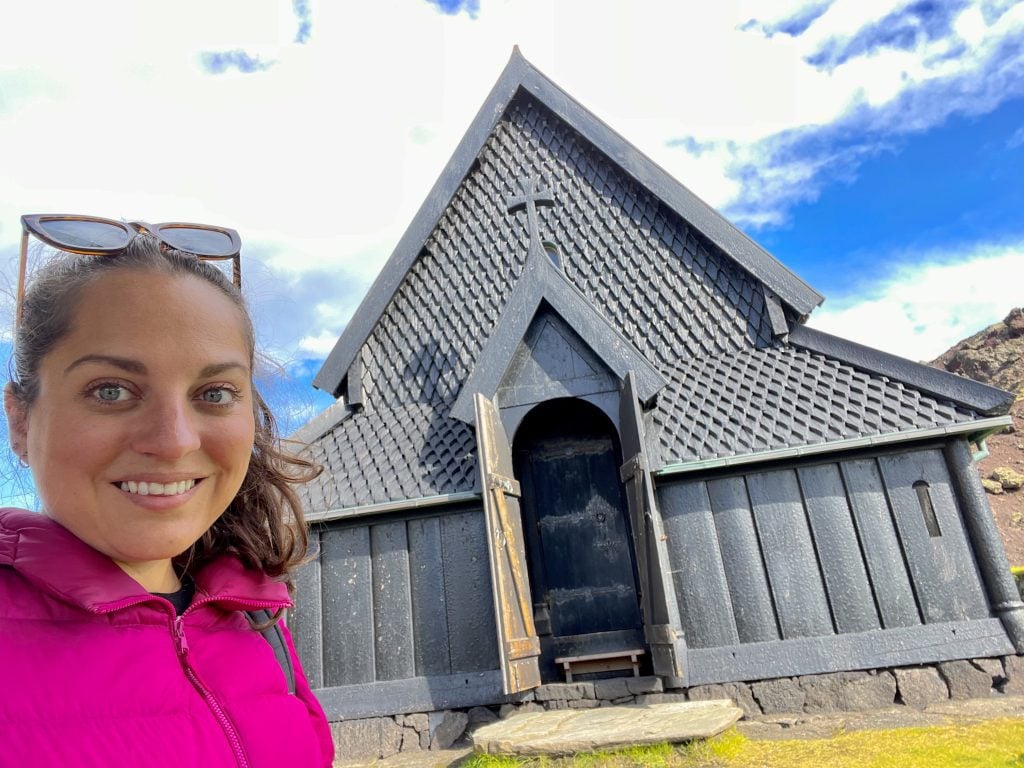 How to get to the Westman Islands: There is a ferry from the South Coast town of Landeyjahöfn, close to Seljalandsfoss waterfall, to Heimaey Island in the Westman Islands. The ferry takes just 35 minutes and I recommend bringing your car. There are also pricey flights from Reykjavík.
Best things to do in the Westman Islands: Take a RIB boat tour around the islands (and I recommend springing for the two-hour version — we wished we had done that), climb Eldfell mountain, visit the excellent Eldheimar museum, go puffin-watching at the puffin lookouts, have funky cocktails at Gott restaurant, visit Skansinn and the black church, visit the local swimming pool and enjoy its trampoline water slide, stay in a hobbit house or small A-frame at Camping & Glamping.
Read more: I wrote a bit about the Westman Islands in my August 2022 recap.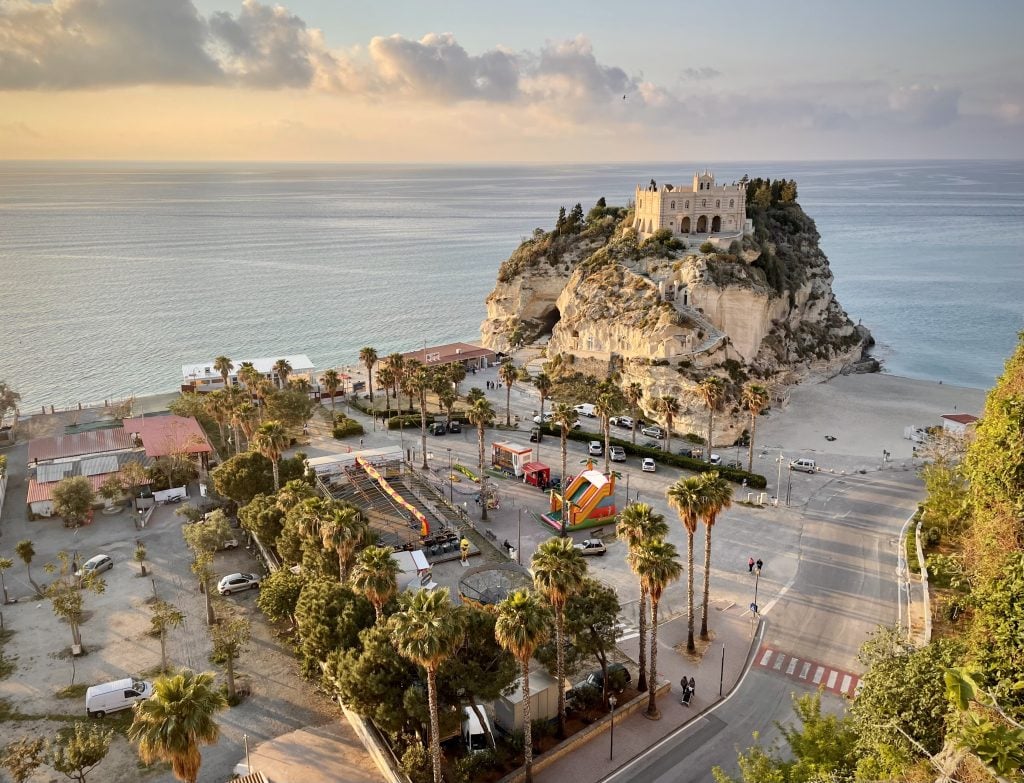 Tropea, Italy
Tropea is what people think the Amalfi Coast is. Are you looking for a glorious city built on cliffs, leading down to long, golden beaches with swimming weather from May through October? You get all that in Tropea — and the beaches are a million times better, and it costs exponentially less than Positano.
Calabria is one of Italy's poorer regions, and a bit of a rough place to travel (you'll hear more about that in my upcoming "worst of the year" post). But Tropea is located along the region's more developed Tyrrhenian coast, and it's become the tourism jewel of the country: all cliffs and blue water and monasteries springing out of islands on the sea.
Tropea is all about the onions — large, purple, shockingly sweet bulbs that go with just about everything. One of our favorite things to do was going on an onion tour at a small farm and sampling the onions in all kinds of dishes. (You can also get onion ice cream in Tropea. Yeah, do not recommend that one!)
It's also worth noting that many, many Italian-Americans have roots in Calabria. Tropea is the best reason to come explore your heritage!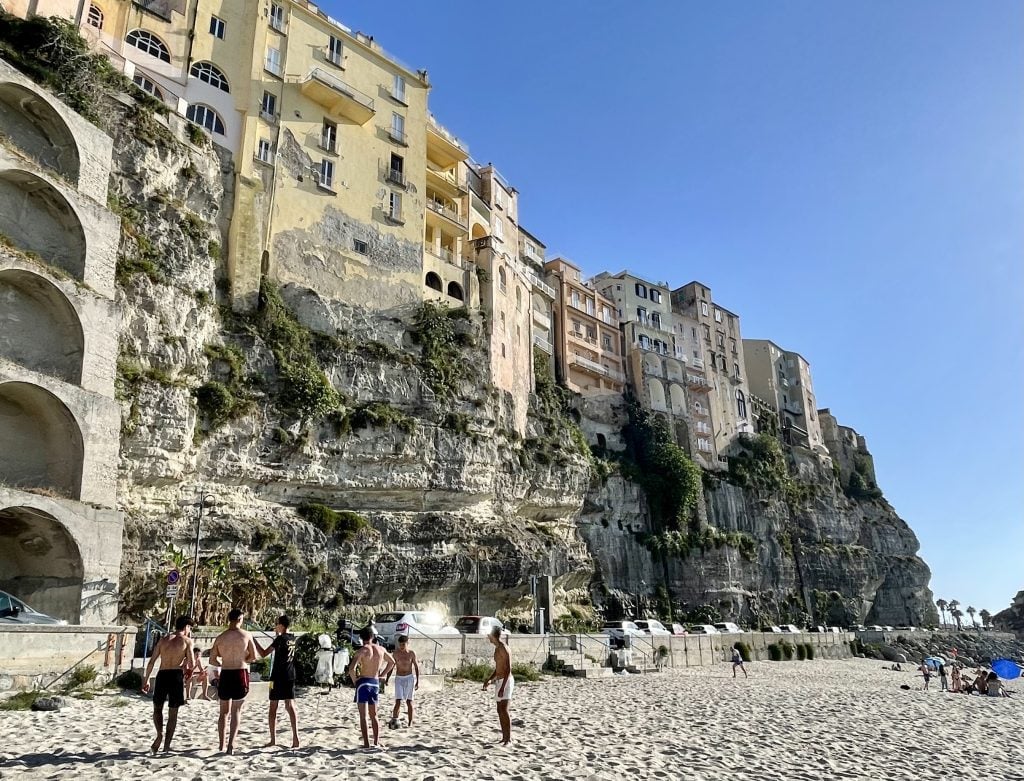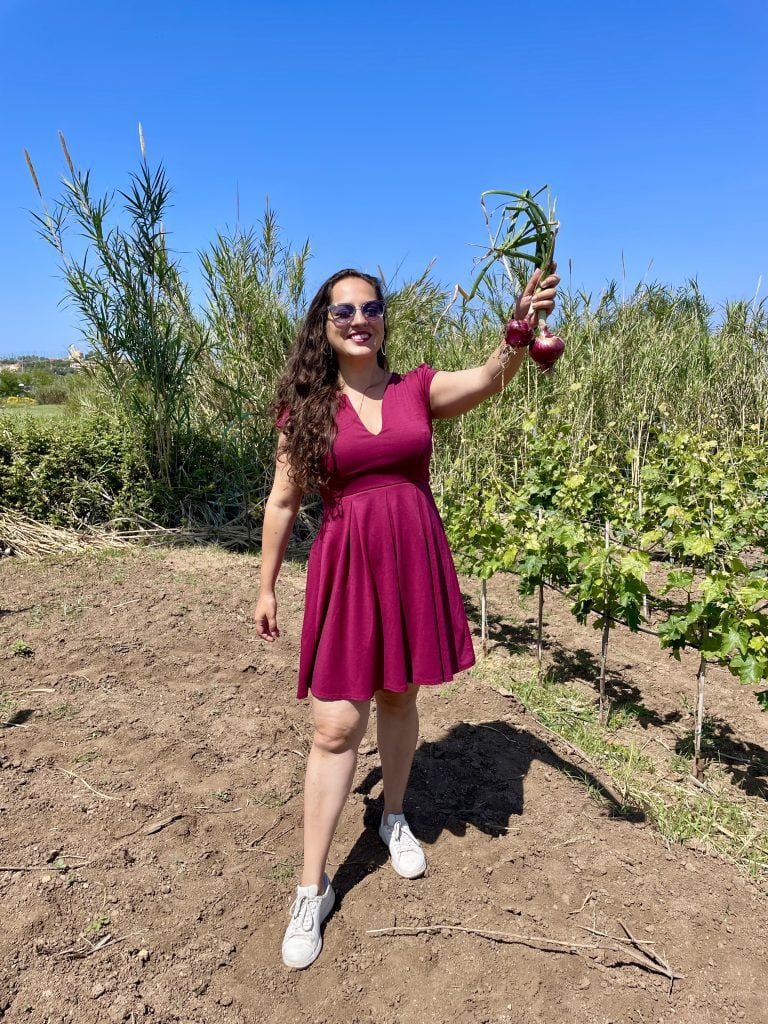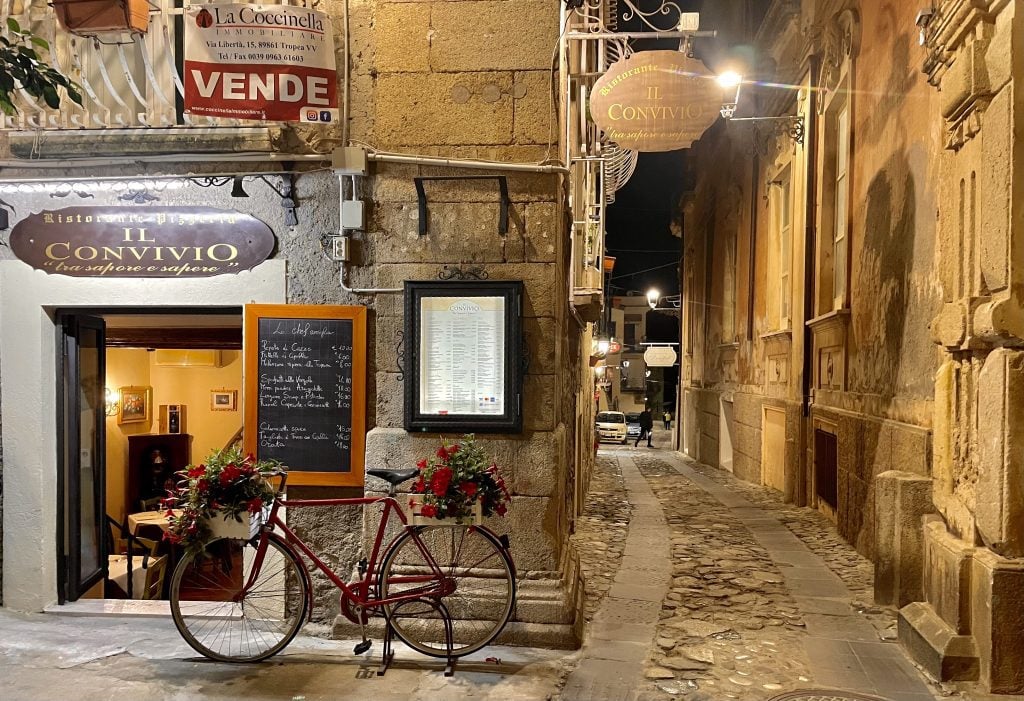 How to get to Tropea: Getting to Tropea is a bit trickier than usual because you need to fly to the airport of Lamezia Terme, which has limited connections, then either drive, take a taxi, or take the train to Tropea (one hour driving, two hours by train). It will probably make most sense for you to connect in Milan.
Best things to do in Tropea: Go on an onion tasting experience to sample the local produce, visit the island topped with the church of Santa Maria dell'Isola, relax on the lovely beaches, wander the streets of the old town, try a tartufo ice cream, take a boat trip out to Capo Vaticano, visit Pizzo or Scilla for the afternoon.
Read more: Tropea, Italy: A spectacularly situated beach town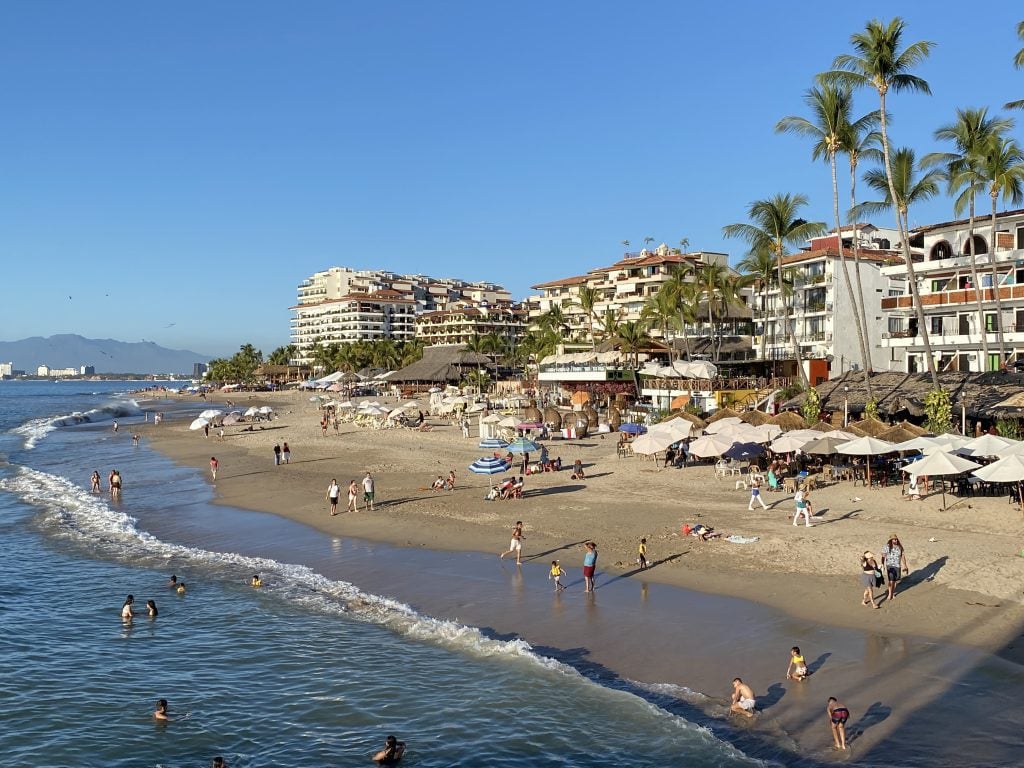 Puerto Vallarta, Mexico
Of course Puerto Vallarta is on here! Charlie and I spent part of the winter living here! (Wow, it feels forever ago.) In some ways, Puerto Vallarta is the perfect place to spend the winter — glorious weather, nice city life, both busy and quiet beaches, super easy to get to.
It's absolutely gorgeous here — beaches surrounded by blue mountains in every direction. And the Bay of Banderas is home to so many whales, you see them without even making much of an effort!
There's tons to do around here, too. Walking the malecón, the path along the water, is the best way to punctuate your day. Boat trips to the surrounding beaches or hikes along the coastline are great ways to spend the weekends.
I will say that Charlie and I wish we had planned our trip a bit differently — notably, stayed in the Versalles neighborhood instead of the Zona Romantica. While the Zona Romantica is the center of everything going on, from tours to nightlife, we felt like we were living in everyone's vacation spot. Versalles was much cheaper and quieter with better restaurants.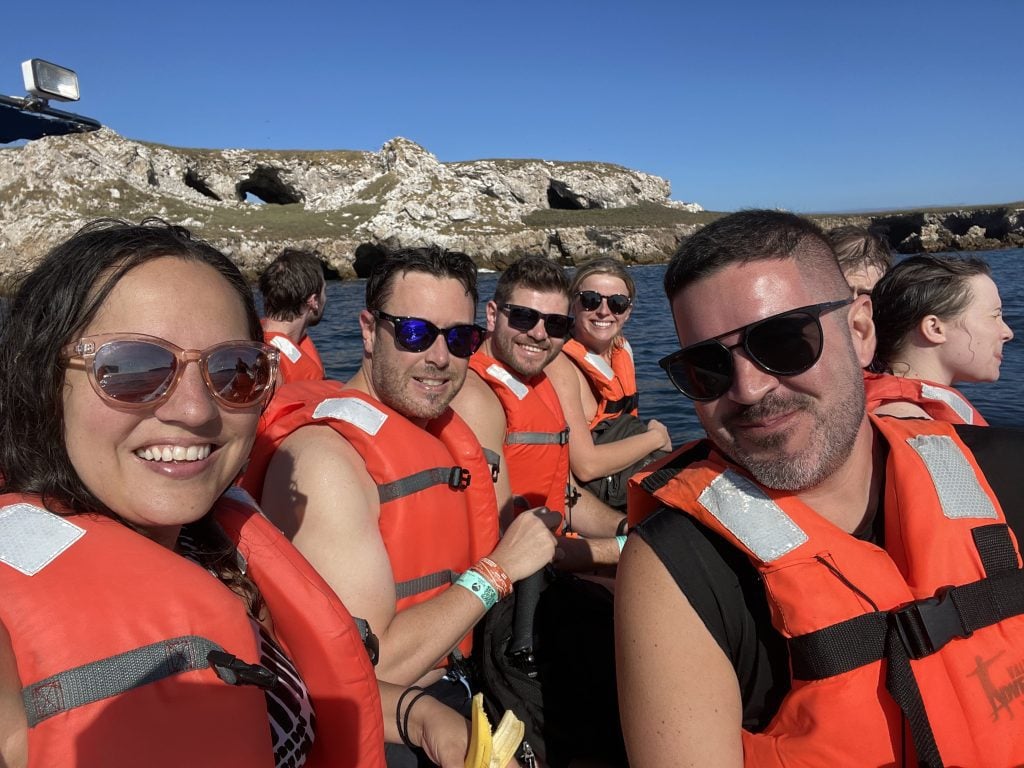 How to get to Puerto Vallarta: Puerto Vallarta is well-connected by air with direct flights all over North America.
Best things to do in Puerto Vallarta: Hike the trail from Boca de Tomatlan across several beaches to to Playa Las Animas, go restaurant-hopping in the Versalles neighborhood, have margaritas and guacamole on the beach every day, visit the Vallarta Botanical Gardens, have a proper party night out in the Zona Romantica, visit the Hidden Beach in the Marieta Islands, take a day trip to Yelapa and spot whales on the way.
Read more: I wrote a bit about Puerto Vallarta in my January 2022 recap.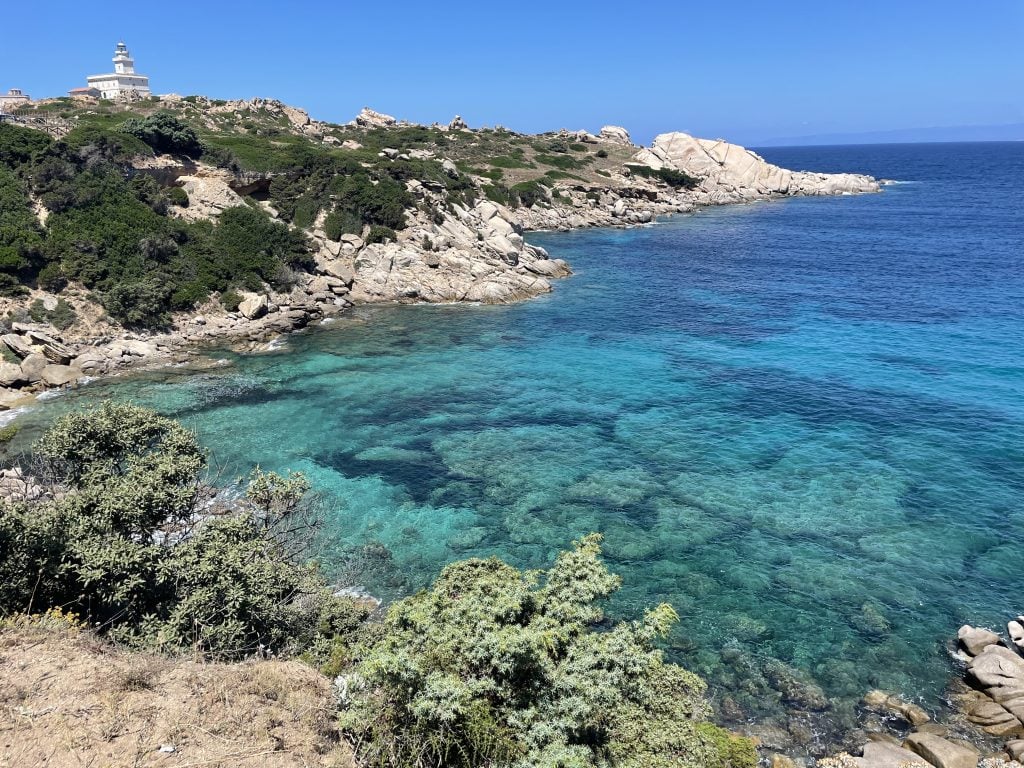 Northern Sardinia
Sardinia was our 20th and final region to visit in Italy — so we knew this had to be a special trip. Sardinia is also an enormous island; you can't do all of Sardinia in two weeks unless you're racing around nonstop.
So we decided to concentrate on just the north — and what a great decision that was. From the Costa Smeralda to La Maddalena, from Alghero to Stintino, from San Teodoro to Santa Teresa, this part of Sardinia is home to some of the most beautiful coastline in Europe.
Here you can eat some interesting dishes you won't find elsewhere in Italy (like culurgiones, pasta shells stuffed with minty potato filling and topped with tomato sauce and olives). It's a fantastic place to road trip. And the beaches here? SPECTACULAR.
I will say that Sardinia might have been a LITTLE too beach-oriented for us. There wasn't much else to do; even during the hottest part of the day, museums would close too! But if you want to go all in on beaches, this is the place for you. Sardinia is the reason why Italians don't go to the Caribbean much.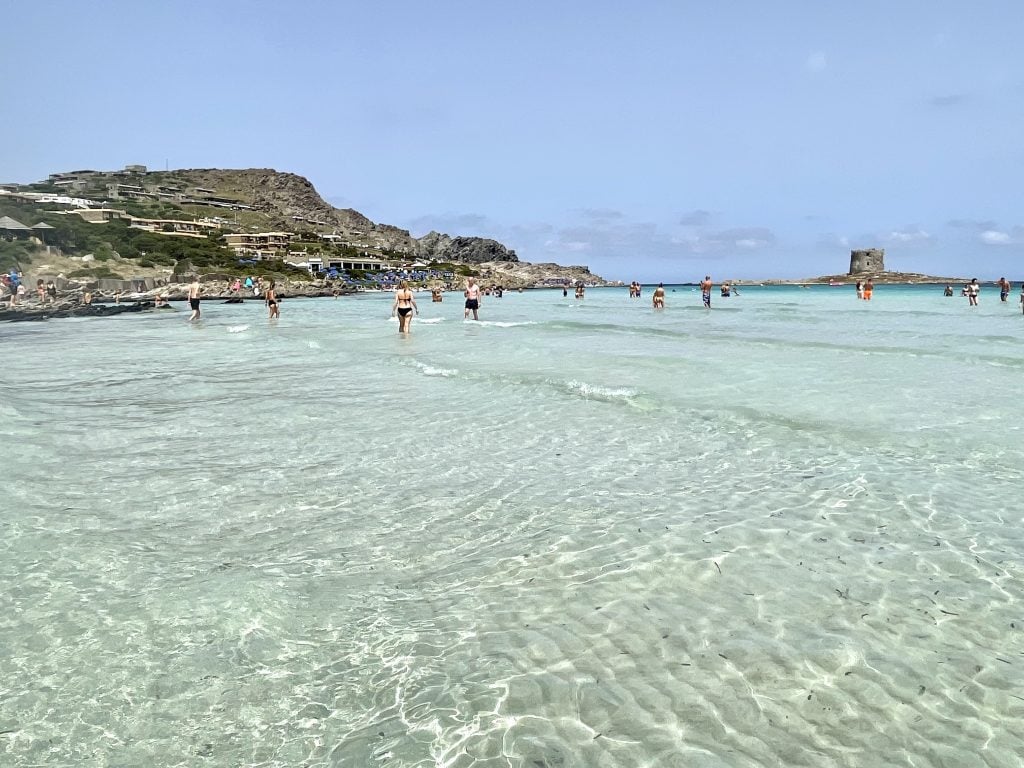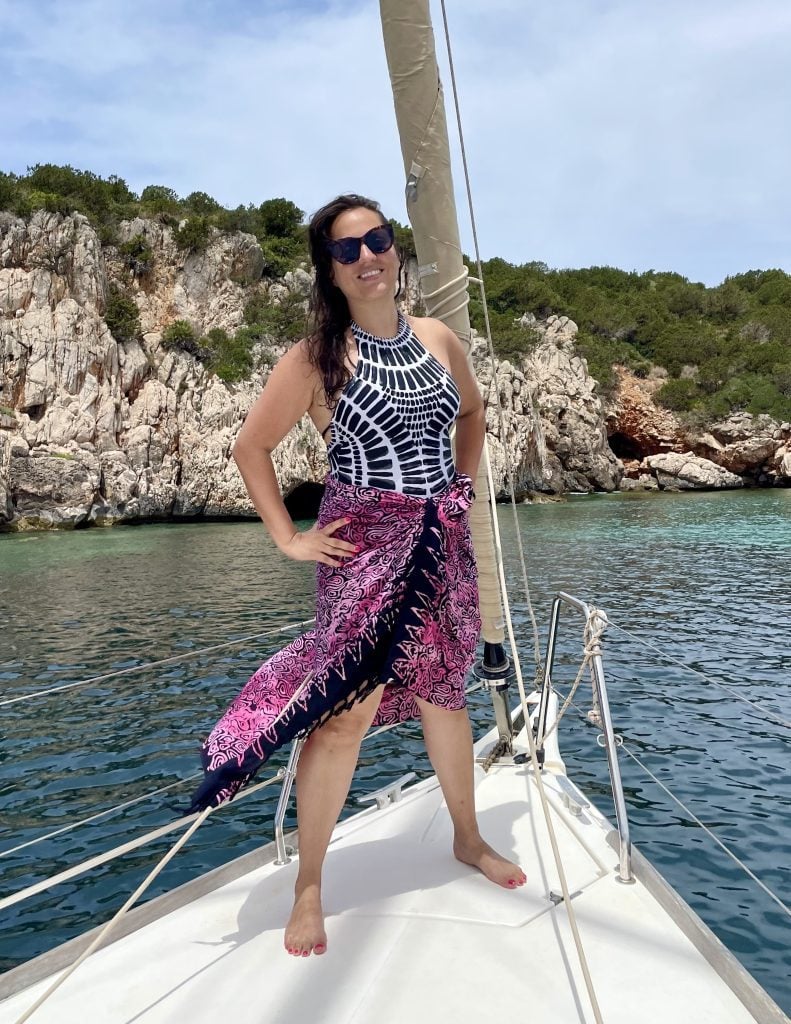 How to get to Northern Sardinia: Olbia is the main air hub, though there are some flights to Alghero. You can also take the ferry, like we did! We took an overnight ferry from Genoa to Olbia, which was a fun experience, and it allowed us to bring our car and save a ton of money on car rental.
Best things to do in Northern Sardinia: Take a sailing trip off the coast of Alghero for the day, wander Alghero's Spanish-flavored streets after the sun goes down, visit the famous beach of La Pelosa and Asinara Island, stay at an agriturismo and eat until you're stuffed beyond measure, explore the islands of Molara and Tavolara, visit the colorful town of Bosa, marvel at the fantastic clear blue water in Santa Teresa or San Teodoro.
Read more: I wrote a bit about Sardinia in my June 2022 and July 2022 recaps.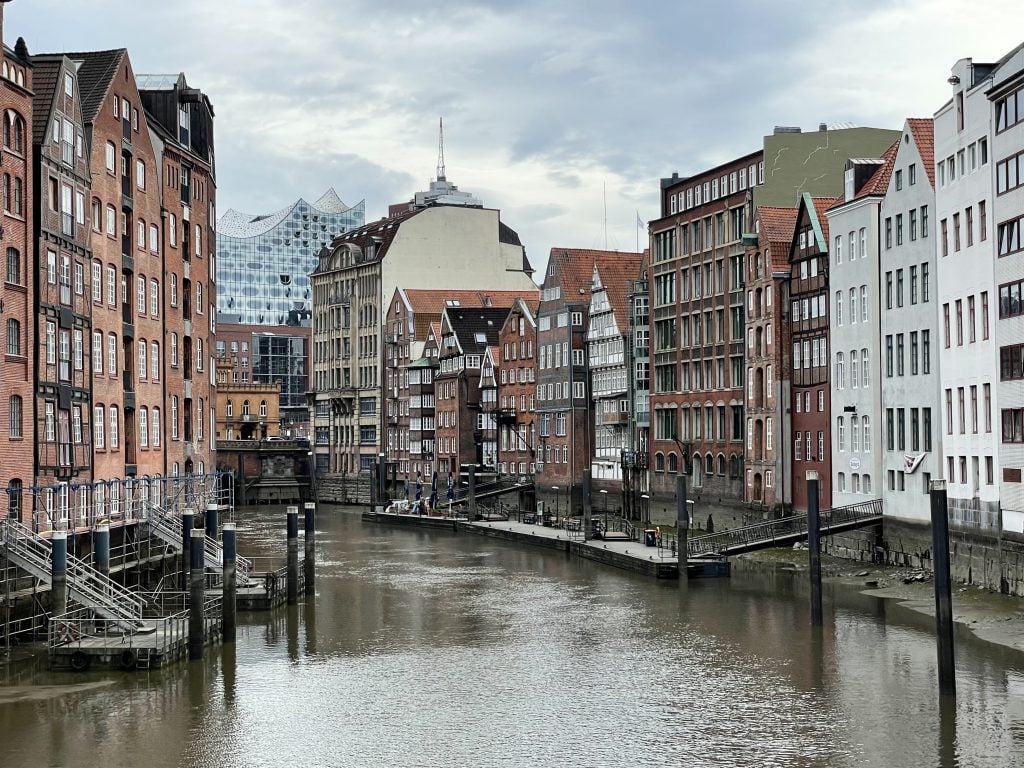 Second Time Around Award: Hamburg, Germany
I first visited Hamburg in 2014 — a harried, rushed, and low-budget experience that left a lot to be desired. Don't get me wrong, I enjoyed Hamburg then. But it was nothing compared to my 2022 visit.
I returned to Hamburg for Traverse's Reboot conference: an event focused on wellness, creativity, and productivity for travel content creators, and my first conference since COVID began. They put on so many fun events around the city, from a roller disco to a Beatles tour!
And I really love Hamburg. It simultaneously has a very modern feel and a warm, bohemian ethos. It's so well connected by public transportation and easy to get around. And it's definitely a city of neighborhoods, each with their own personality, which I really love.
And Miniatur Wunderland was SUCH a delight!! This is one of Germany's most famous attractions, with miniature models of locations all over the world, intricately built. You can spend hours and hours there, looking at the tiny details of Alpine lakes, Venice, and Rio de Janeiro, to name a few.
I've since found out that Hamburg has a festival in August where everyone dresses up as birds. I need to go.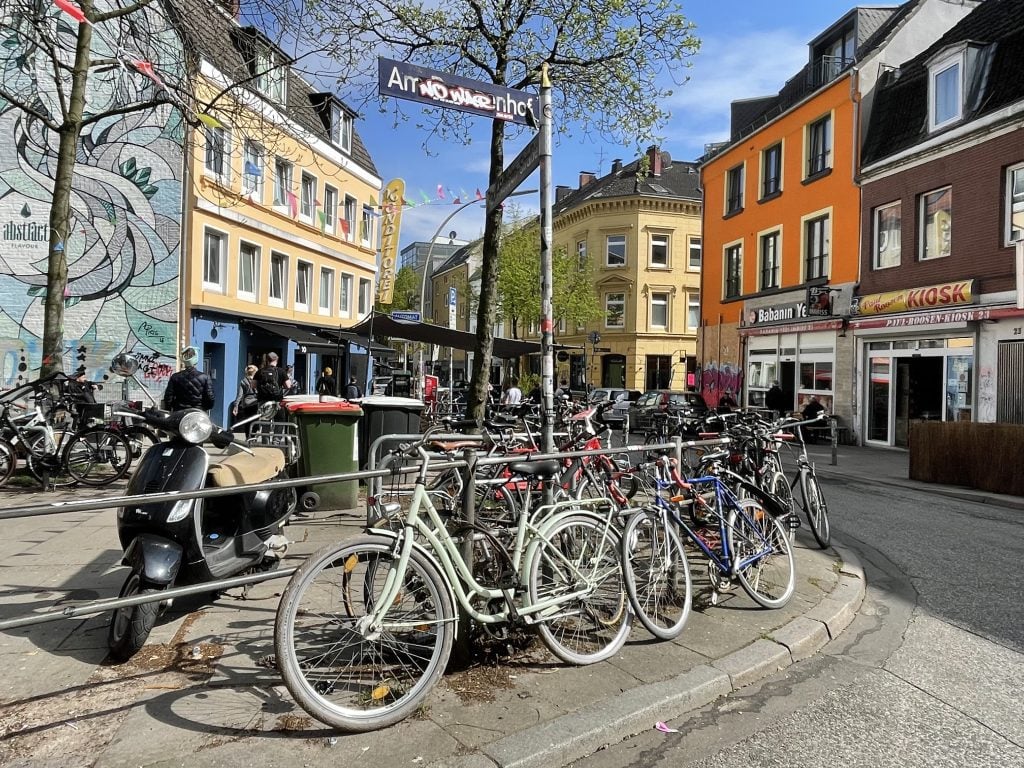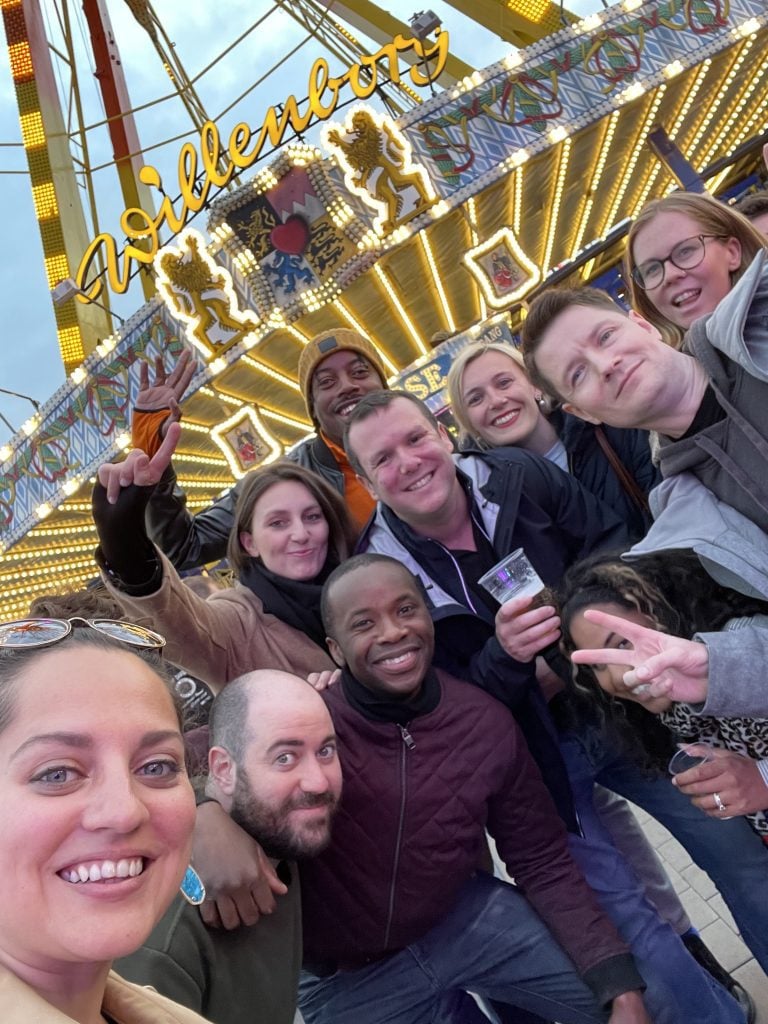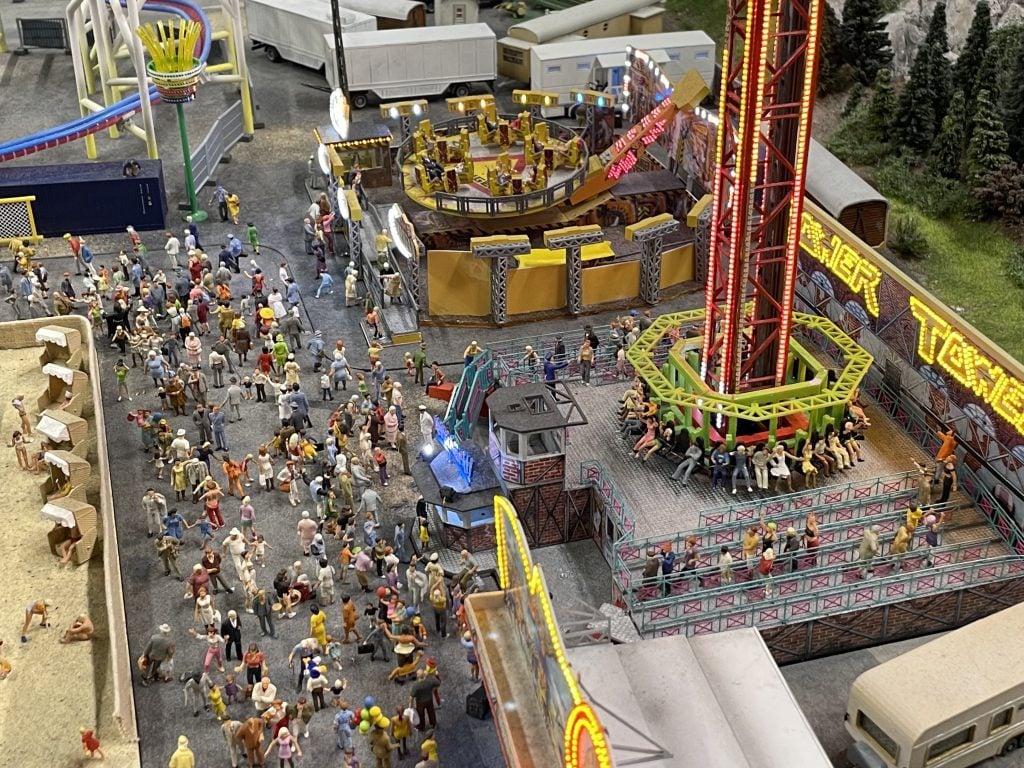 How to get to Hamburg: There are budget flights to Hamburg from all over Europe. It's also well-connected by train: two hours from Berlin, four and a half hours from Copenhagen, five hours from Amsterdam, and six and a half hours from Prague, which I enjoyed enormously!
Best things to do in Hamburg: Spend a few hours marveling over the incredible world scenes at Miniatur Wunderland, soak up the atmosphere or go on a Beatles tour in St. Pauli, have a fun night out on the Reeperbahn, go to a roller disco with the Roller Skate Van, take a canal cruise around the city, admire the Notting Hill-esque neighborhood of Winterhude.
Read more: I wrote a bit about Hamburg in my April 2022 recap.
Where I Hope to Go in 2023
I haven't visited a new country since Cuba, in the last days of 2019. That feels really weird. One reason is because I've already been to every country in Europe, and I haven't been gung-ho for going further than that or North America lately. But I hope I travel further afield in 2023.
First off — 2023 is the year Charlie and I are getting married! We're having a Prague wedding in May and a Boston wedding in July. So a lot of our energy (and let's be honest, money) is going to be spent on that rather than lots of travel. In the first half of the year I think we'll only be going on short getaways within Europe. But who knows? Anything's possible!
We've already booked our "winter escape" for February — western Sicily! We'll be working from an apartment in Palermo for a week, then spend a few days staying at an agriturismo and driving around the west. I've only been to eastern Sicily, so this will be new territory.
We are saving our honeymoon for December 2023, as that's a time when we can more easily go off-grid work-wise. After going through our criteria — a new country for us both, good weather in December, nice luxury hotels, much more than just beaches, stunning scenery (for me), a wine scene (for him) — we are leaning toward Chile.
I've been hoarding all my points toward the honeymoon (with the Chase Sapphire Preferred and the Capital One Venture X) so we can get business class reward flights.
What about a mini-moon in the summer? Yep, we'll do that. But honestly, after all the wedding craziness, we want our mini-moon to be easy and familiar. So that may be a quick trip to Salina in the Aeolian Islands, or Monopoli in Puglia. Both are special places that we love.
I've also been thinking a lot about Morocco lately. Yes, even pre-World Cup. So perhaps that will be something in 2023. Maybe a return trip to Paris. Maybe a trip to the Egadi Islands of western Sicily, or even Pantelleria, during the summer. We shall see.
What were your favorite new destinations this year?