Adventurous Kate contains affiliate links. If you make a purchase through these links, I will earn a commission at no extra cost to you. Thanks!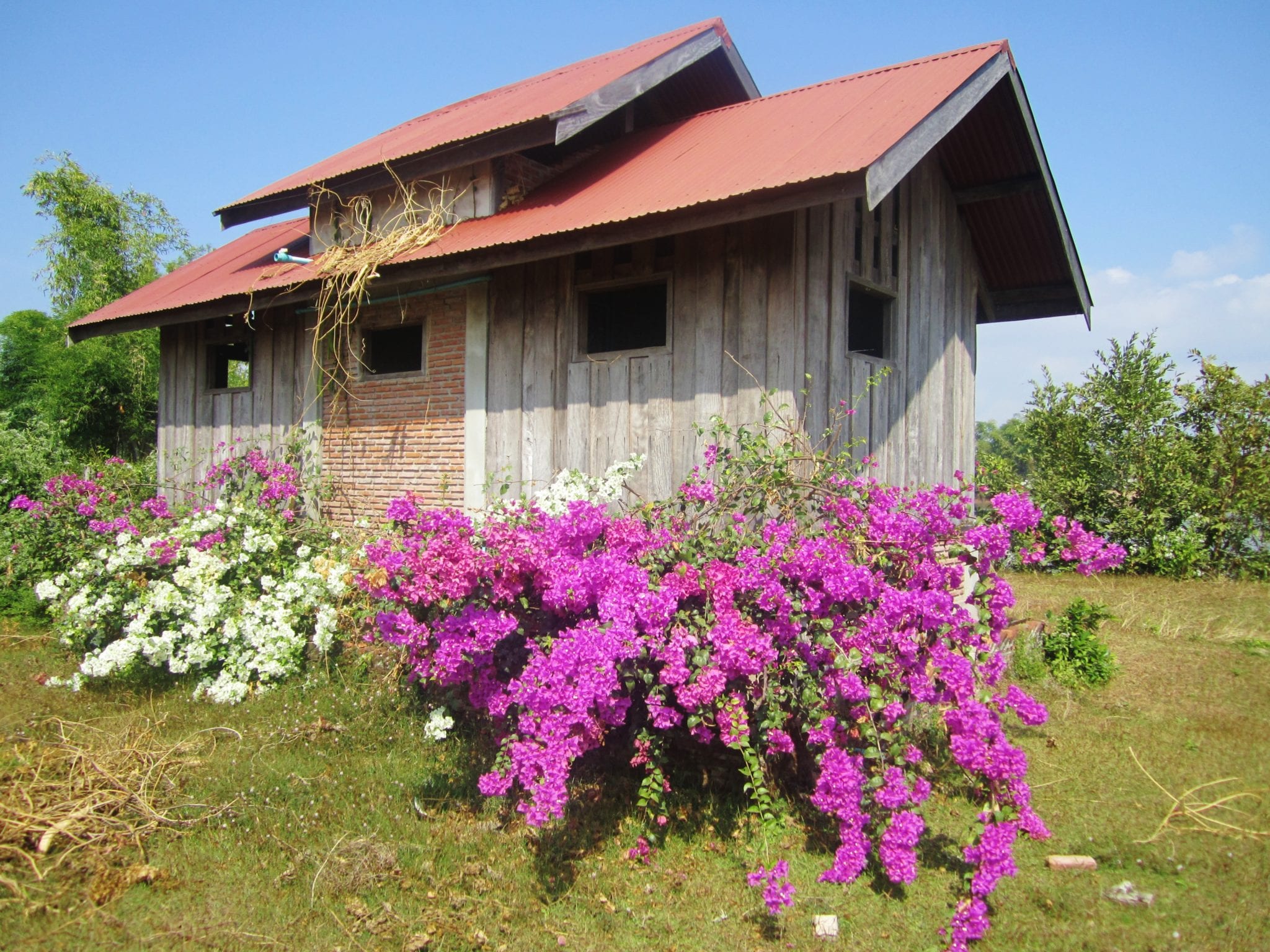 I often get asked about the biggest culture shock I ever experienced while traveling solo. People's eyes gleam with curiosity, expecting me to tell tales of overcrowded streets in India, plates piled with steaming offal in China, marriage proposals and heartbreaking poverty and squat toilets. No. Nothing like that.
But the biggest culture shock of all time?
It wasn't at the airport in Amman, Jordan, where the men greeted each other by clasping hands and kissing on the cheek three times in a row.
It wasn't in the north of England, when I realized that pigs in a blanket here were full-size sausages wrapped in bacon, they were a side dish to the roast, and still they thought we Americans were the gluttons.
It wasn't in El Tunco, El Salvador, where a lady working at the guesthouse fainted from high blood pressure and instead of calling a doctor, the other women called the nuns to pray over her.
It was something quieter.
I was in Southern Laos, about six weeks into my long-term travels. After finishing a solo motorbike adventure from Pakse to Tat Lo and back, I grabbed a bus down to Si Phan Don, the 4,000 Islands region, and the backpacker hotspot of Don Det.
Laos was gentle — a big contrast to Thailand's mischief and laughter. Women and men worked side by side and took turns caring for children. Girls huddled in groups, each of them wearing collared shirts and long skirts. Aside from the ever-present "Why you no have boyfriend?" questions, I was welcomed with soft smiles.
After surveying the island's offerings, I rented a bungalow for the equivalent of a few dollars a night. A house of my own, a full-size bed, a hammock on the porch: island perfection. Soon after, I dropped off my laundry bag with the teenage daughter.
Later that afternoon, the girl was filling a baby pool with water next to a pile of clothing. I recognized my belongings.
My heart lurched. Oh my God — there are period panties in there.
This girl would be washing my bloody underwear by hand.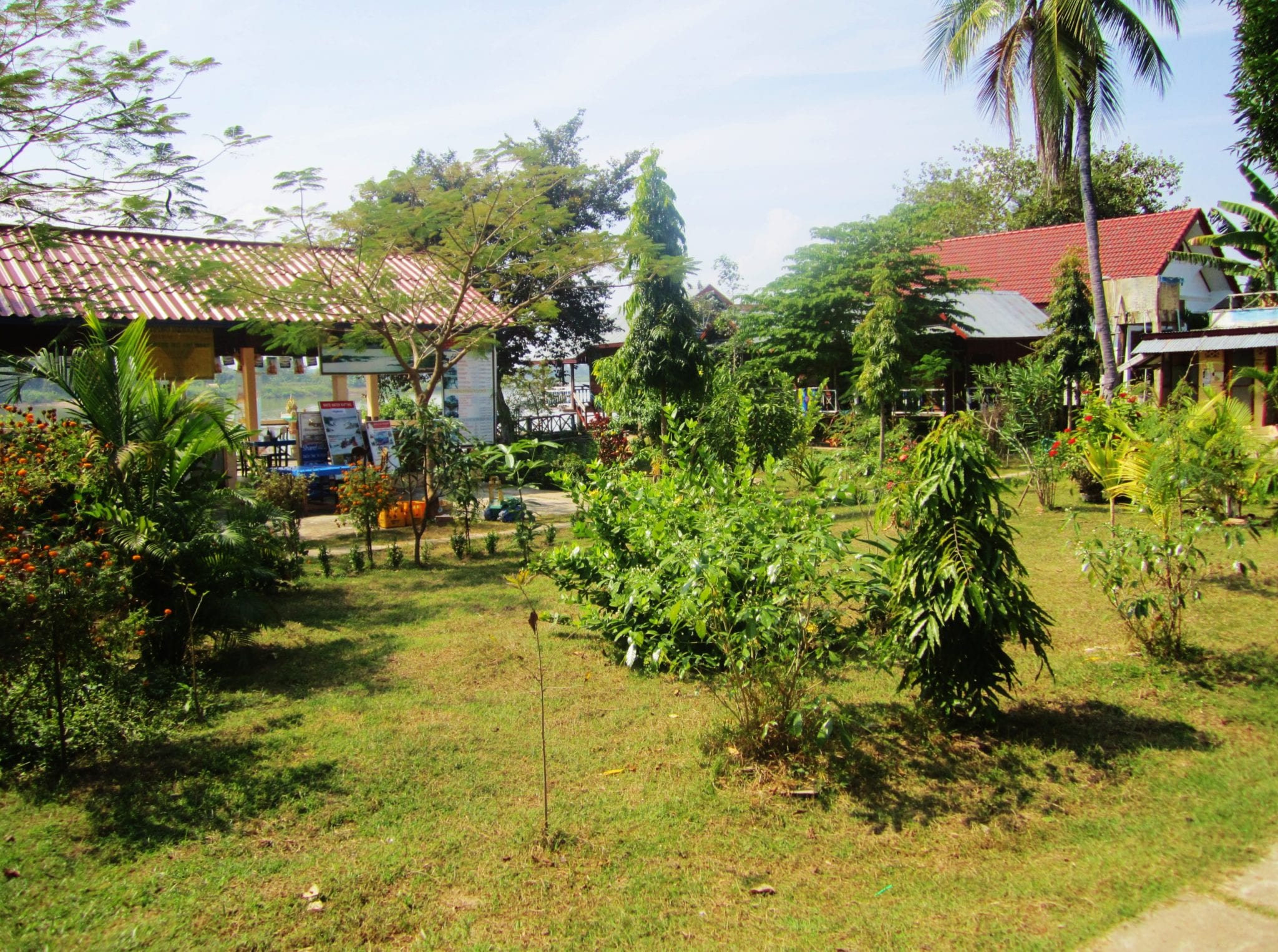 The specific circumstances of my laundry had never crossed my mind before. I simply dropped it off, paid the equivalent of a dollar, and picked it up, fresh-smelling and folded, the next morning. Obviously, I couldn't expect industrial machines to be in the back of every soi in Bangkok, but I never thought of how it got done.
Her job was to help her family make a living.
What the fuck was I doing?
Here I was, a wealthy foreigner from the country that bombed hers to oblivion, swaggering in ridiculous pants and spending more money than her family had seen in their lives. Here I was, nearly naked and drinking firewater with strange men as a boat dragged us through the Mekong at sunset. Here I was, perusing a menu of "happy shakes" and complaining about the lack of wifi on the island.
And she scrubbed the menstrual blood out of my underwear. Underwear that I cavalierly ruined because I was too lazy to put my Diva Cup in, and what's the difference, I could always buy more.
I have never felt more like a piece of shit in my life. And what could I do, really? Spend as much money as possible at her family's guesthouse, then get out of their lives forever? How do you fix this?
The laundry was waiting in my bungalow the next day. My clothes were stiff and starchy, like they hadn't been rinsed.
A bus would take me to Cambodia, a country with a painful history for which I was bracing myself. A group of backpackers would hold our group hostage at the border in protest of a $2 bribe.
More destinations would be visited across Southeast Asia. More laundry would be dropped off. But the next time I wound up with a pair of bloody underwear, I did it myself, scrubbing the stains until my hands were pruned.
Get email updates from Kate
Never miss a post. Unsubscribe anytime!