Adventurous Kate contains affiliate links. If you make a purchase through these links, I will earn a commission at no extra cost to you. Thanks!
Hostels have played such a huge role in my travels and my life — especially party hostels.  If I added up the happiest memories of my travels, hostels would be responsible for quite a few of them.  Most of my closest travel friendships began in hostels as well.
At the same time, though, I'm getting older and my patience for shared dorms and a party atmosphere is waning.  I figured that now, while I'm still enjoying the hostel scene, would be a great opportunity to share my favorite hostels with you.
When I look for a hostel, the single most important attribute is free wifi, and I especially love free in-room wifi.  Beyond that, I look for a good location; good security; and free breakfast if possible.  If the hostel offers cheap communal dinners, I love that as well.  I used to look for hostels with a social atmosphere, but now that I work so much these days, I tend to seek out quieter hostels.
These are a selection of my absolute favorite hostels around the world.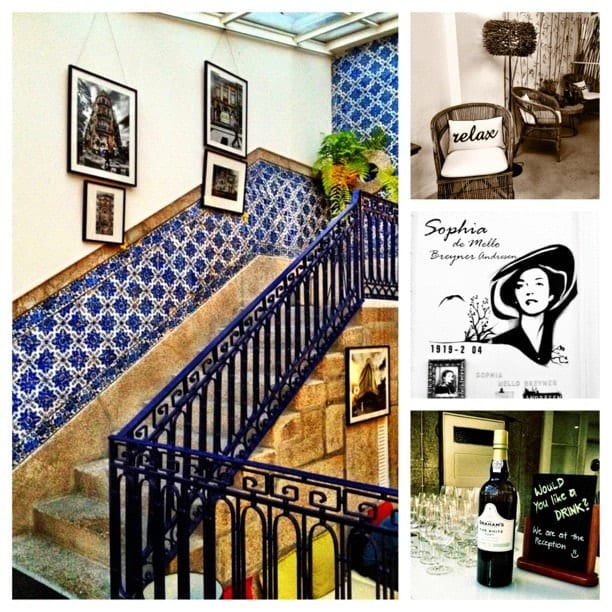 Best Overall Hostel: Gallery Hostel, Porto, Portugal
Gallery Hostel blew me away when I stayed here in September: it's by far the best hostel I've ever experienced.  Absolutely gorgeous and beautifully decorated, very clean, ridiculously comfortable with beds ready-made with sheets and blankets, a warm and wonderful staff, delicious nightly group dinners, even port tasting.  It feels like you're staying at a rich friend's house rather than a hostel!
And beyond that, it's incredibly cheap for the value you get.  Put this one on your list for Porto.
Rates start at 15 EUR ($20) for 6-bed mixed dorm.  Group dinners are extra.
Best Party Hostel: Hanoi Backpackers Hostel, Hanoi, Vietnam
If you're on the Southeast Asia party backpacker trail, you absolutely must stay at Hanoi Backpackers.  No other hostel has its legendary status (or sells as many t-shirts)!  It seems like every backpacker in Hanoi gathers on the hostel roof at happy hour each night before going out into the early morning.  There are heavy-duty party trips within the city, like the epic snake restaurant.  There's free beer on Sundays.  And then there are the trips — the greatest party cruise of all time in Halong Bay, and trips to Sapa and Hue as well.
Beyond that, the rooms have ensuite bathrooms and are very comfortable.  There are two of these hostels in Hanoi (I stayed at the original) and one in Hue as well, where I also stayed and which is very nice as well.
Rates start at 120,000 dong ($6) for 6-bed mixed dorm.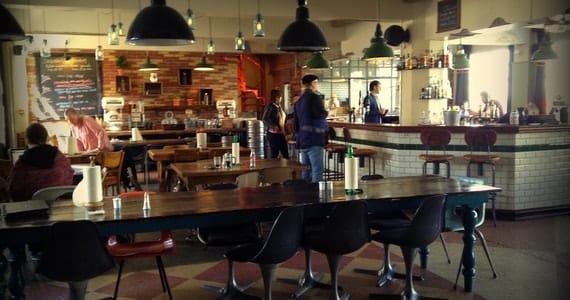 Fanciest Hostel: Kex Hostel, Reykjavik, Iceland
Kex Hostel is the fanciest and hippest hostel where I've ever stayed.  At what other hostel can you actually order roasted bone marrow off the dinner menu?  Kex is decorated like a hipster's ultimate fantasy, down to the ancient maps on the walls, elegant library, old-fashioned gym, and 1940s-style barbershop in one of the closets.
If you like style, but you're not picky about where you actually sleep, a hostel like Kex is the perfect solution.
Rates start at 2300 ISK ($18) for 16-bed mixed dorm.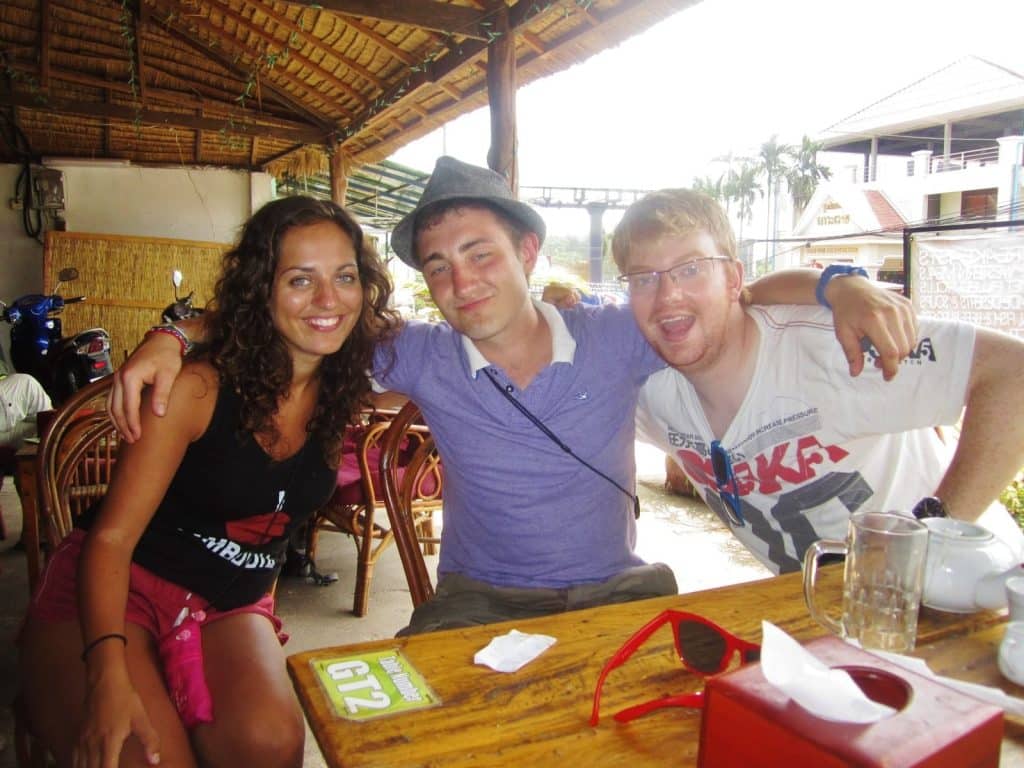 Best Stay-Here-For-Weeks Hostel: Monkey Republic, Sihanoukville, Cambodia
Oh, Monkey Republic.  I practically moved into the dorm here on my two multi-week trips to Sihanoukville (and for $3 per night, why not?).  The upstairs loft was the perfect place to work before going to the beach.  Monkey Republic is one of the big party bars near Serendipity Beach, but the bar shuts down by midnight, when people leave and head out to other bars.  That means it's pretty quiet…until 7 AM, when the dive shop next door starts blasting music, waking up the entire dorm.
I loved how every morning you would wake up and see different couples paired up in each others' beds.  Every morning was different.
Rates start at $3 for 10-bed mixed dorm.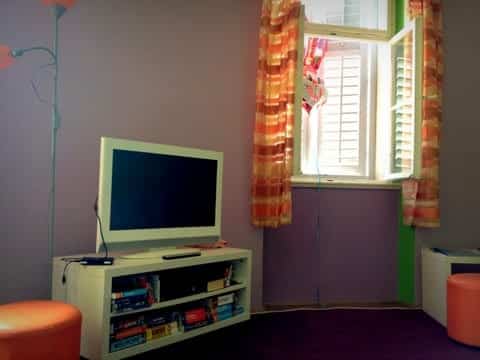 Best Located Hostel: Old Town Hostel, Split, Croatia
Diocletian's Palace is the main attraction of Split — and Old Town Hostel is actually located inside the palace.  It's on the second floor of an apartment building, and feels like you're staying in a home rather than a hostel.  The walls are purple, the quilts are orange, and the staff goes out of their way to show you all the nice places in town.
This is also a friendly hostel that doesn't go overboard with the partying.  People don't gather here to get drunk off their faces — they get together to watch a Californication marathon from one of the many box sets available!
Rates start at 15 EUR ($20) for 8-bed mixed dorm.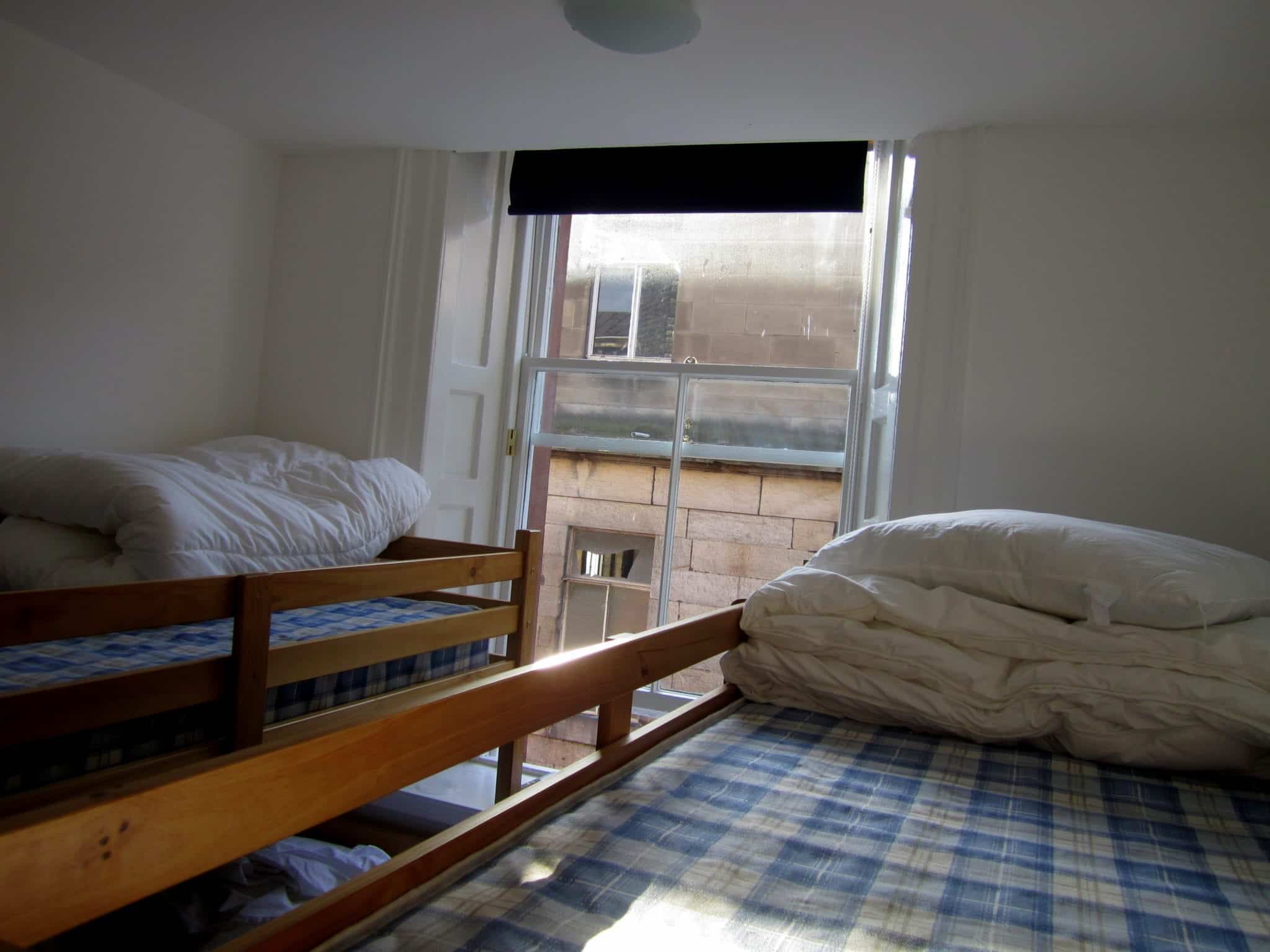 Most Comfortable Hostel: Haggis Hostels, Edinburgh, Scotland
The owners of Haggis Hostels, Al and Chris, originally offered me a comped stay when I arrived in Edinburgh for the first time — and since then, they've become good friends of mine.  They made the decision to invest in quality at their hostel from the very beginning.  As a result, the showers are the best showers I have seen in any hostel — and the bedding is so nice, it feels like you're SLEEPING IN A CLOUD.  Staying as warm as possible is of paramount importance in Scotland.
Whenever I go to Edinburgh — and you know how often that is! — if my lodging isn't already sorted, this is where I stay.
Rates start at 18 GBP ($27) for 10-bed mixed dorm.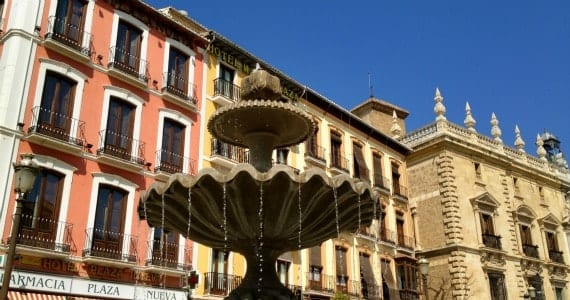 Best Hostel Activities: Oasis Backpackers Hostel, Granada, Spain
What I loved most about Oasis Granada was that so much was always going on — you could never be bored.  Four or five free tours originated at the hostel each day, and there were also group trips to nearby hot springs, bike tours, segway tours, trips to the mountains, and more.  There were group dinners every night, homemade tapas crawls later, and the tiny bar was always packed with guests.
There are plenty more Oasis hostels — I stayed at the ones in Lisbon and Sevilla as well.  All three are quality places with lots of activities going on, but Granada was my overall favorite.
Rates start at 16 EUR ($21) for 10-bed mixed dorm.
Most High-Tech Hostel: Lub*d Silom, Bangkok, Thailand
Lub*d is huge and boasts a cute cafe and a movie screening room.  I went through three levels of key-card security to get to my all-female dorm.  Each dorm bed in the air-conditioned room had its own cubby with electrical and USB outlets and high-speed internet in every room.  The only strange thing about Lub*d was that it seemed to be filled with people who hated Bangkok and were only there because they were in transit.
As much as I liked this place, it's expensive for Bangkok.  In the high season, the rate is $20 per night. You could spend less than half of that for your own room in a nice guesthouse.  Still, though, it's nice to drop by for a few days for the super-fast internet and hot showers.
Rates start at 400 baht ($13) for 10-bed female dorm and 420 baht ($14) for 8-bed mixed dorm.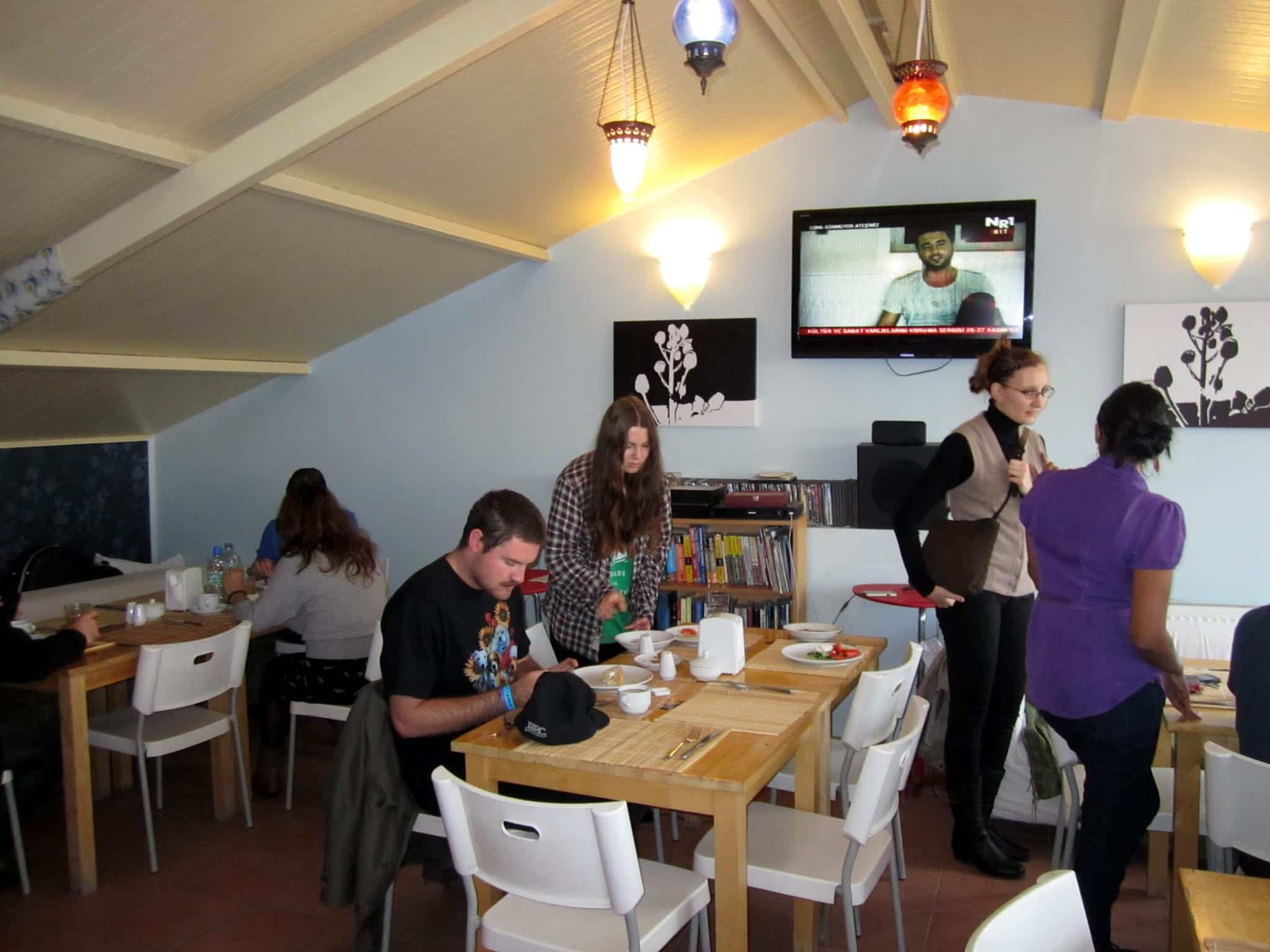 Best Common Room: Agora Guesthouse, Istanbul, Turkey
Agora Guesthouse was an incredibly cozy place to stay for a few days.  The dorms were good, the bathrooms were ridiculously clean, and the location was excellent, just steps from the Blue Mosque and Aya Sofya in Sultanahmet.
But what I loved most was the common room, which was perfectly set up to either work for the afternoon or hang out with new friends.  Turkish music videos would play all day.  The roof had views to Istanbul's most important monuments and the Asian side across the Bosphorus.  The free breakfast was outstanding — I would start every day with a big bowl of the traditional Turkish tomato-cucumber-feta salad!
Rates start at 13 EUR ($17) for 10-bed mixed dorm.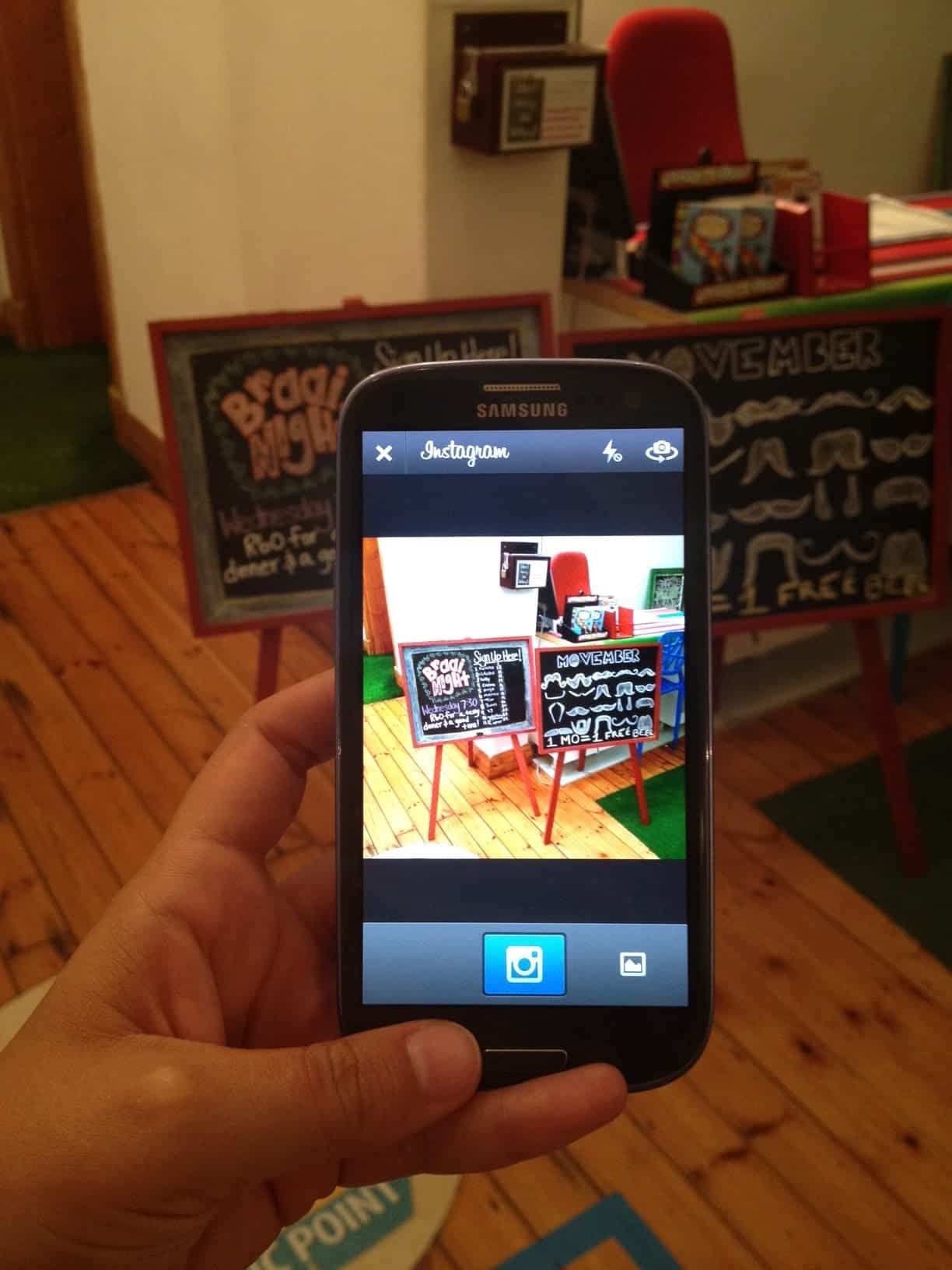 Most Homey Hostel: Atlantic Point Backpackers, Cape Town, South Africa
I was only at Atlantic Point for a night, but it made such an impression on me — this is another place where I could have moved in, easily.  The common room featured a pool table, a ping-pong table, and tons of couches — you could socialize if you wanted, or just hang out and do your thing.  The dorm was beautiful and the bathroom was spotless, as well.
It wasn't anything unusual or fancy — just really comfortable, really friendly, and really nice.  At the end of the day, that's what hostels should be about.
Rates start at 145 rand ($16) for 8-bed mixed dorm.
Note: I received complimentary stays at Kex Hostel (from the hostel itself) and Old Town Hostel (from the hostel and HostelWorld). I received complimentary lodging on some but not all of my stays at Haggis Hostel (from the hostel itself) and a reduced stay at Agora Hostel (from the hostel itself). All other stays were paid in full by myself.
What's your favorite hostel in the world?
Get email updates from Kate
Never miss a post. Unsubscribe anytime!