Adventurous Kate contains affiliate links. If you make a purchase through these links, I will earn a commission at no extra cost to you. Thanks!
I can't stop raving about how wonderful the people of Bali are. They are so kind, so friendly, and genuinely interested to learn about you!  At times, I literally sit back and marvel at how amazing they are.
Before arriving in Bali, I contacted a few local organizations looking for complimentary activities in exchange for publicity on this site.  When one of my contacts, Theresia, asked  if I wanted to grab lunch with her, I readily agreed.
I arrived at lunch ready to talk shop — SEO, social media, pageviews, subscribers, the future of travel blogging and its impact on the industry.  Then I realized that business lunches in Bali are nothing like business lunches in America — in Bali, it's all about enjoying each other's company!
Theresia and I talked about everything under the sun and quickly found out we had a lot in common. We loved to go dancing.  We listened to a lot of R&B.  Our favorite party song?  "Blame It" by Jamie Foxx.  And we were crazy about British boys.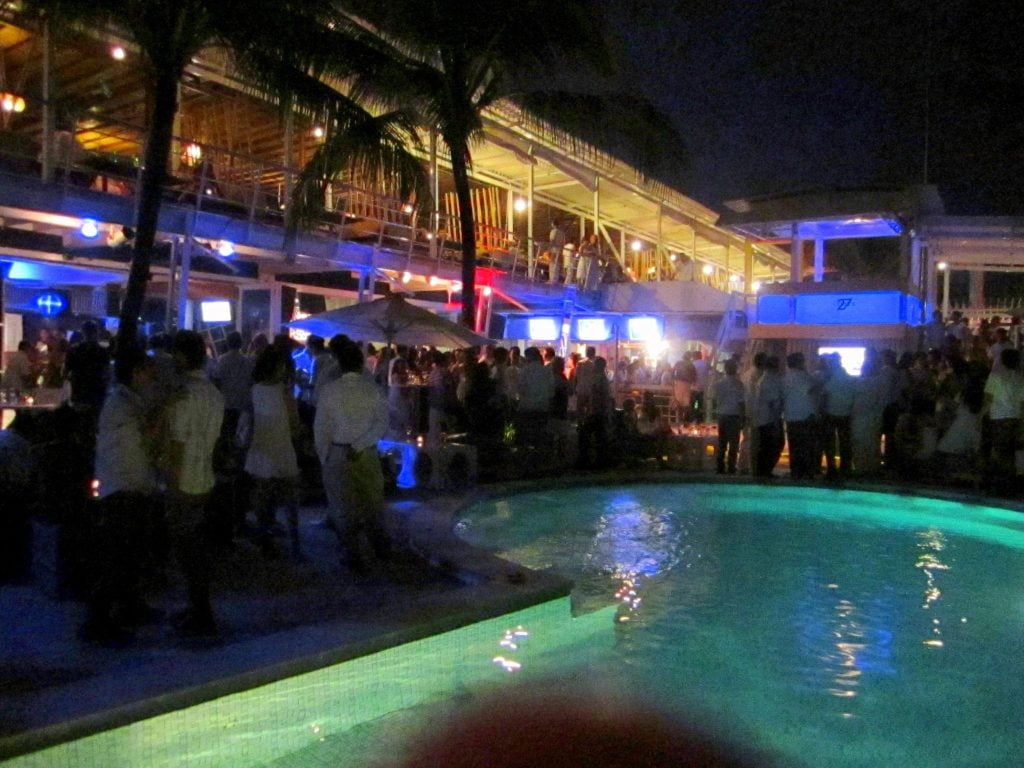 Then Theresia told me that she was going to an industry party that night, and she had an extra invitation. Would I like to go with her?
Of course I would!
Then she dropped the bomb:
This was a white party.
My only knowledge of white parties comes from Diddy and his epic Hamptons bashes, where girls were kicked out for not having solid white shoes or handbags.  Not ivory, not cream, but WHITE.
As a backpacker, I had packed no white clothing whatsoever. I know myself, and I know any white clothing would be dirty within days.
But if nothing else, Bali is a good place to buy cheap, wear-a-few-times-and-it's-done dresses.  I found a cute strapless white dress at a shop in Legian.
(A lesson for you, ladies — ALWAYS pack the right undergarments.  Ideally, you should always pack a seamless nude convertible bra and at least one pair of seamless nude underwear, just in case you end up wearing white!  If not, you'll be weighing the benefits of really obvious underwear versus NO underwear. Trust me.)
Primped and ready, I arrived by ojek (motorbike) at Ocean's 27 in Kuta, one of the more upscale, trendy clubs in town.
Oh, yes.  It was fancy.
The white party was a marketing event for travel and tourism professionals in Bali. The last thing I expected was to be eating passed apps and schmoozing with future work contacts, but there I was!
Right away, Theresia introduced me to her friends, who come from all over Indonesia.  And just like all Indonesians, they were warm, friendly, funny and so welcoming!
Right away, I was one of them.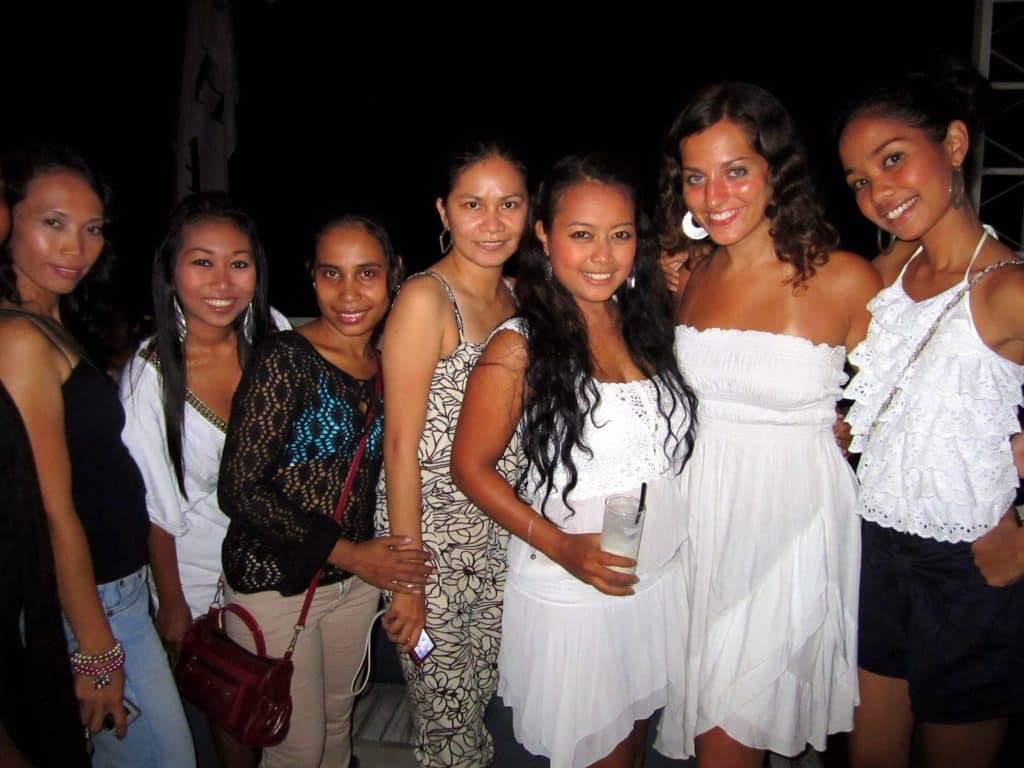 I often like looking back and thinking about how my past self would view my current life. It always makes me smile.
Growing up, I was always the shortest person in my class.  (Seriously.  In every class picture from kindergarten to fifth grade, I'm sitting in the front right corner — the short person's seat!)  When I was six, this bothered me greatly — I would cry and wish I were tall.
Well, six-year-old Katelyn, take a look at this photo: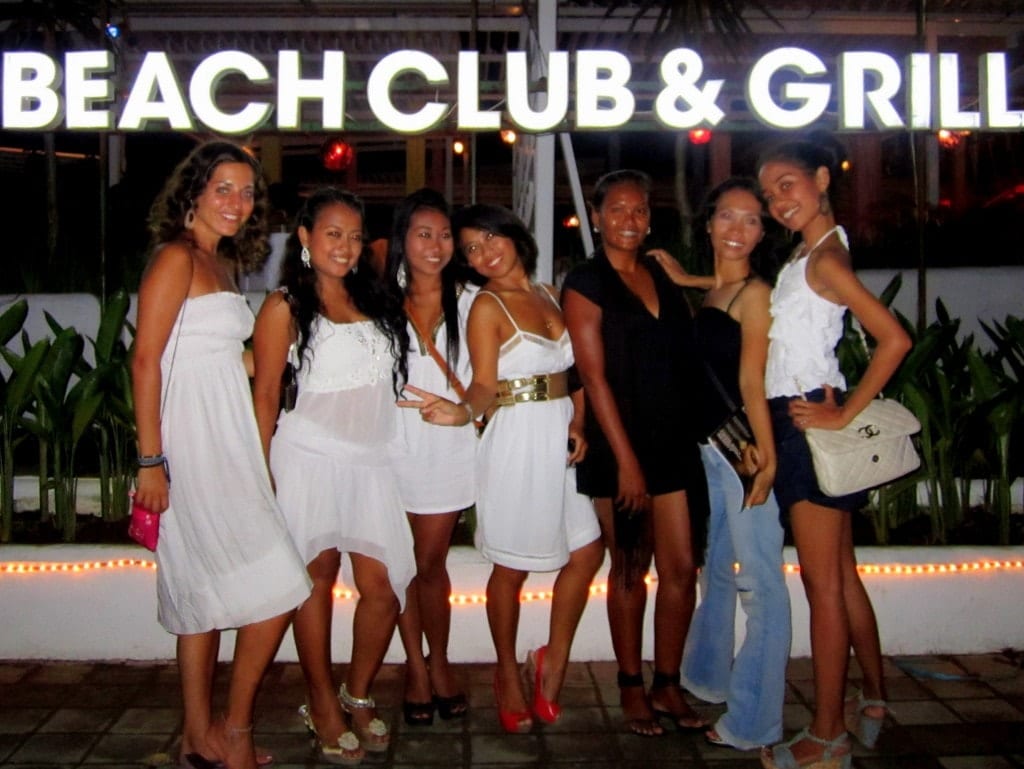 I was in flip-flops, they were in heels, and at 5'4″, I was still taller than the rest of them!
See, six-year-old Katelyn?  It gets better.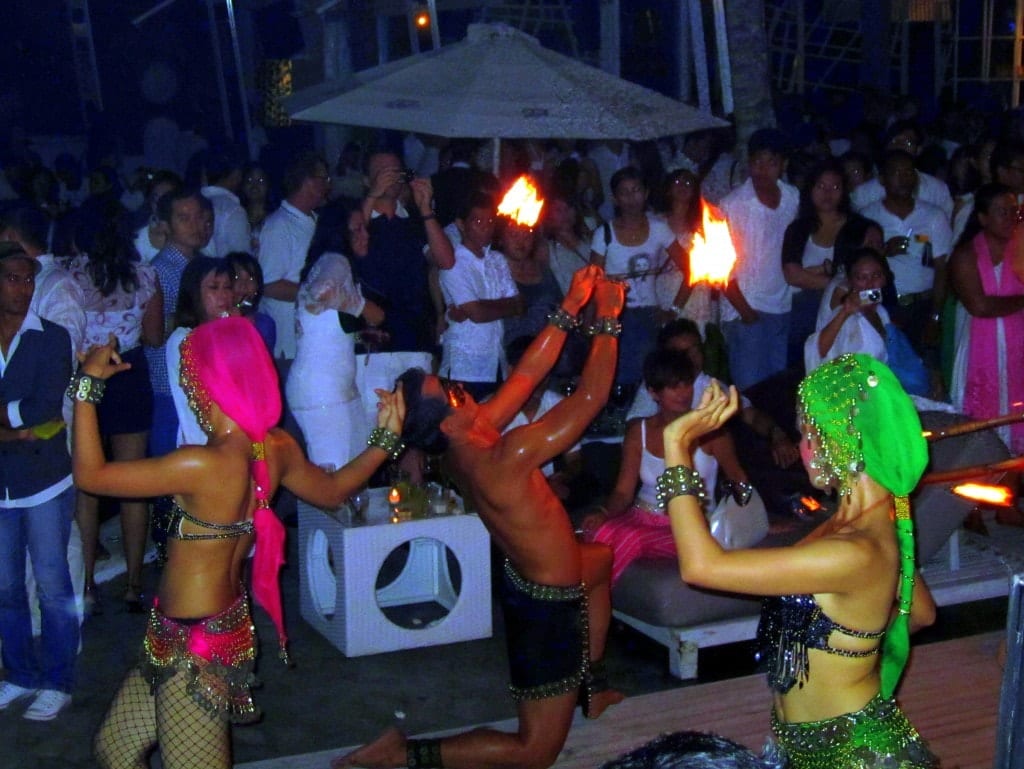 The party rolled on — dancers performed, prizes were given out, many glasses of red wine were consumed (at a WHITE party!  I was so afraid for people's clothing!).
So when it began to die down, the girls and I headed for the clubs of Kuta.
Kuta may be vile, but it's not just a place for foreigners — locals go there to party, too.  (I later find out that until the Bali bombings in 2002, Indonesians often weren't allowed in clubs — but they now believe that creating Western-only areas made them bigger targets for terrorism.)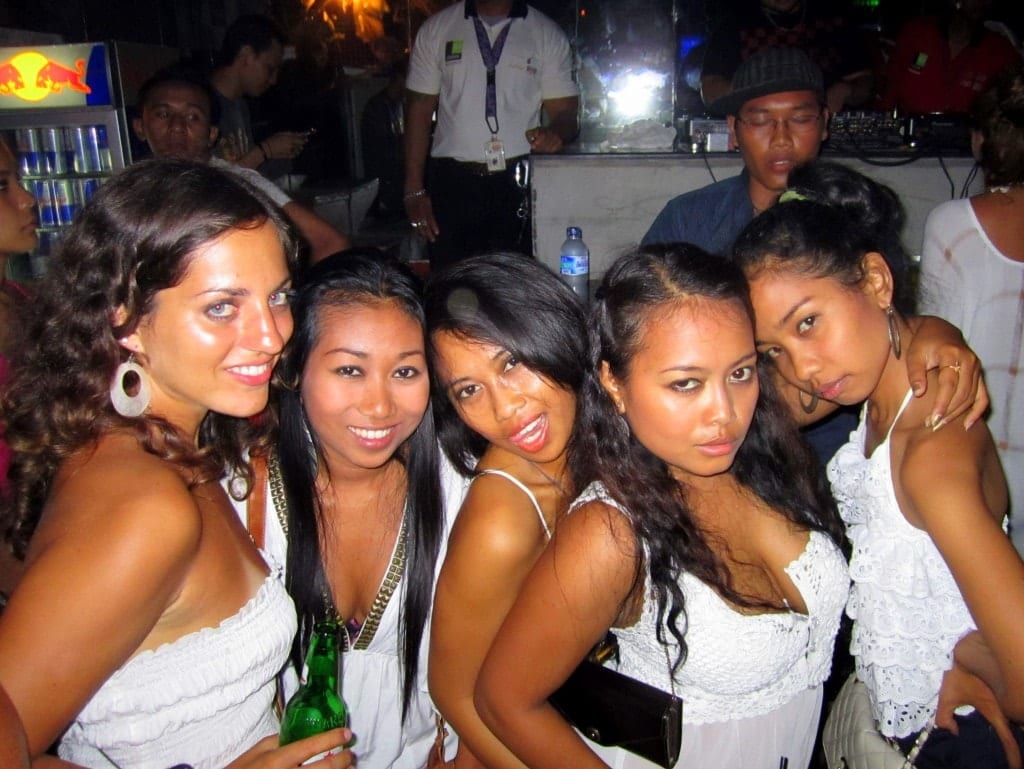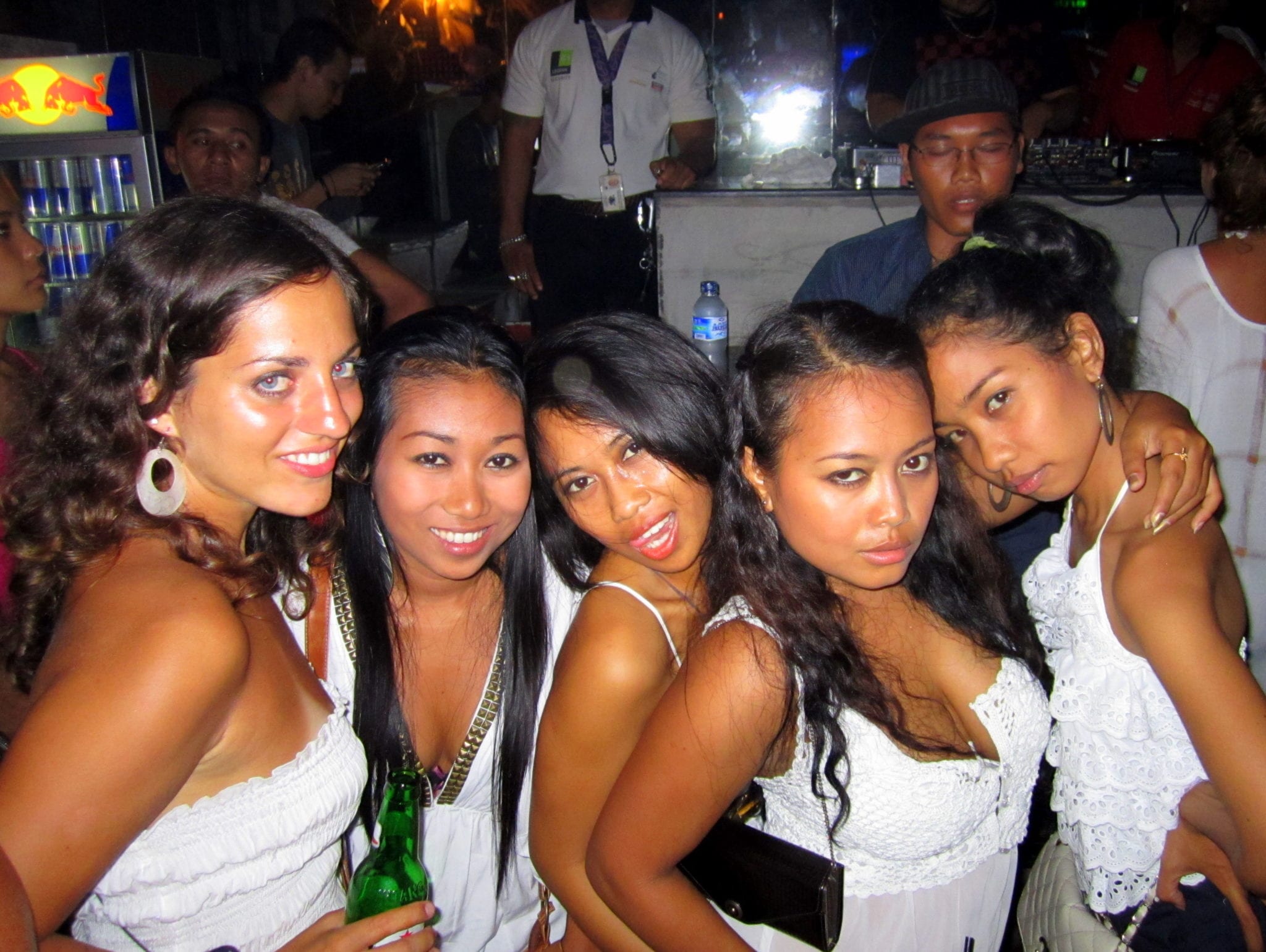 As I've said before on this site, always be open to friendship. You never know where it might lead you!  You could make a lifelong friend — or have a night out like never before!
Get email updates from Kate
Never miss a post. Unsubscribe anytime!