Adventurous Kate contains affiliate links. If you make a purchase through these links, I will earn a commission at no extra cost to you. Thanks!
The French Quarter might get all the fame in New Orleans, but at some point, you need a break from the constant music and crowds and good times rolling.
The perfect spot? The Garden District.
I've always loved driving around and looking at beautiful houses, seeing where people live and thinking about the choices the architects made. Even when I was a teenager (and gas was a mere $1.45 a gallon), I would spend whole afternoons driving around the ritzy neighborhoods in the surrounding towns, checking out the enormous, ornate homes. Sometimes I'd be with my friends, but most of the time I was on my own, cranking up the music and enjoying my own company.
Perhaps this was the origin of my life as a solo traveler — these long drives through nearby neighborhoods, nothing to do, just exploring.
Turns out that New Orleans is a fantastic place for solo travel.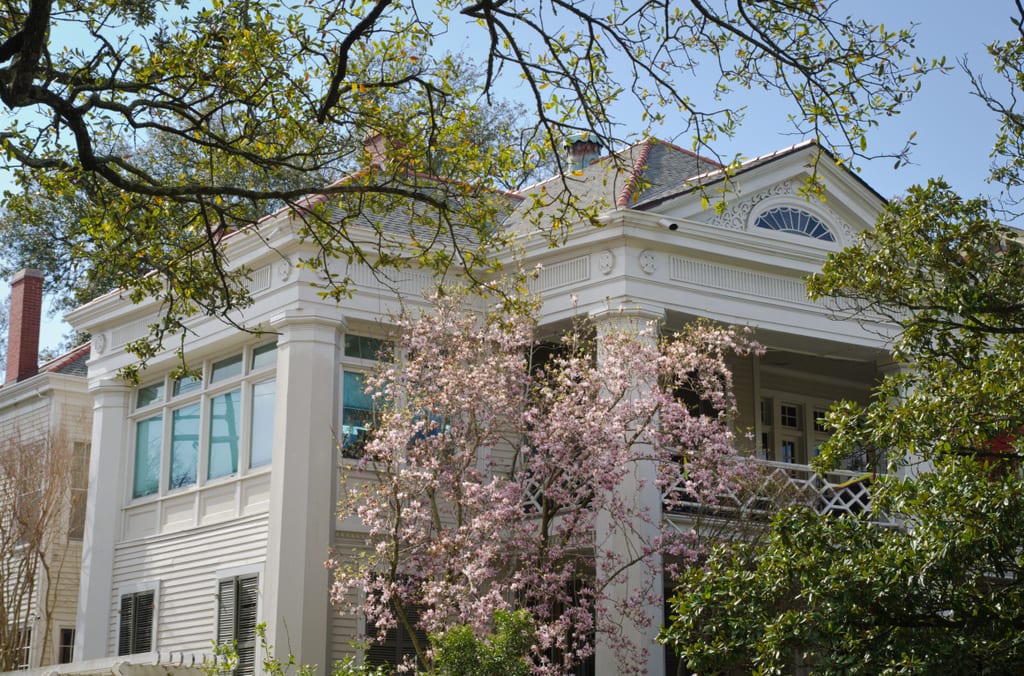 I've wanted to come to New Orleans for years, and I've always planned on exploring the Garden District and seeing some of these houses for myself — as jaw-dropping as their New England counterparts, but infused with sweet, sweet Southern charm and flowers that bloom as early as February.
Here it is: the Garden District in all its glory.

Lafayette Cemetery
Lafayette Cemetery is the perfect place to start — it's in the heart of the Garden District and it's a perfectly fascinating place to walk around. The cemetery was founded in 1833 as a final resting place for "The Americans" (meaning people of Irish, German, and British descent as opposed to the local French, Spanish and Creole communities) and today is home to some of the most ornate mausoleums in the city.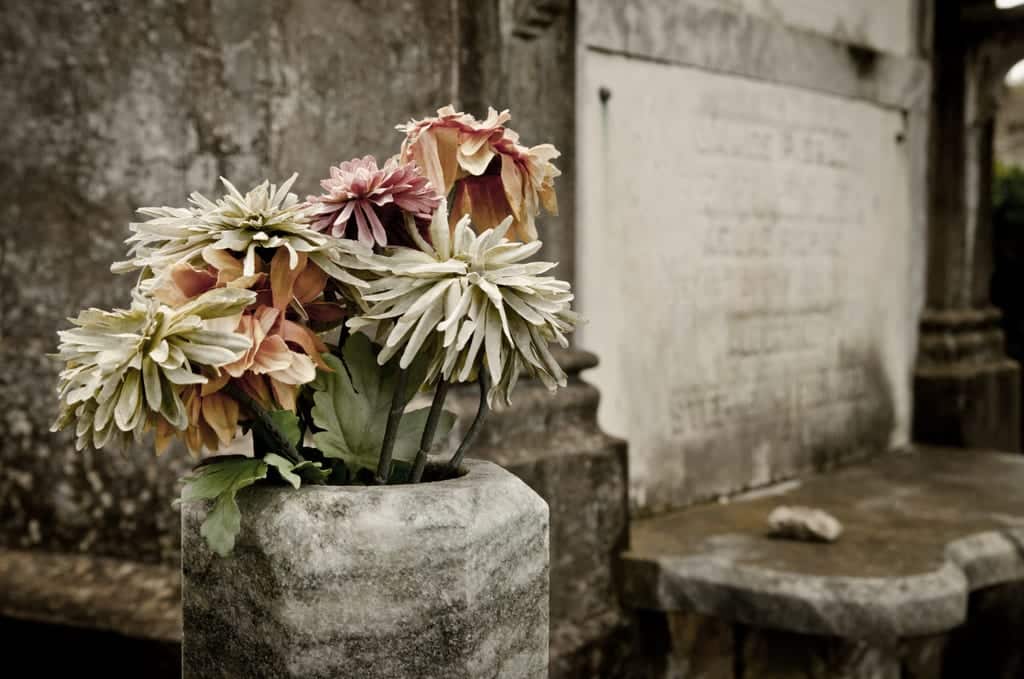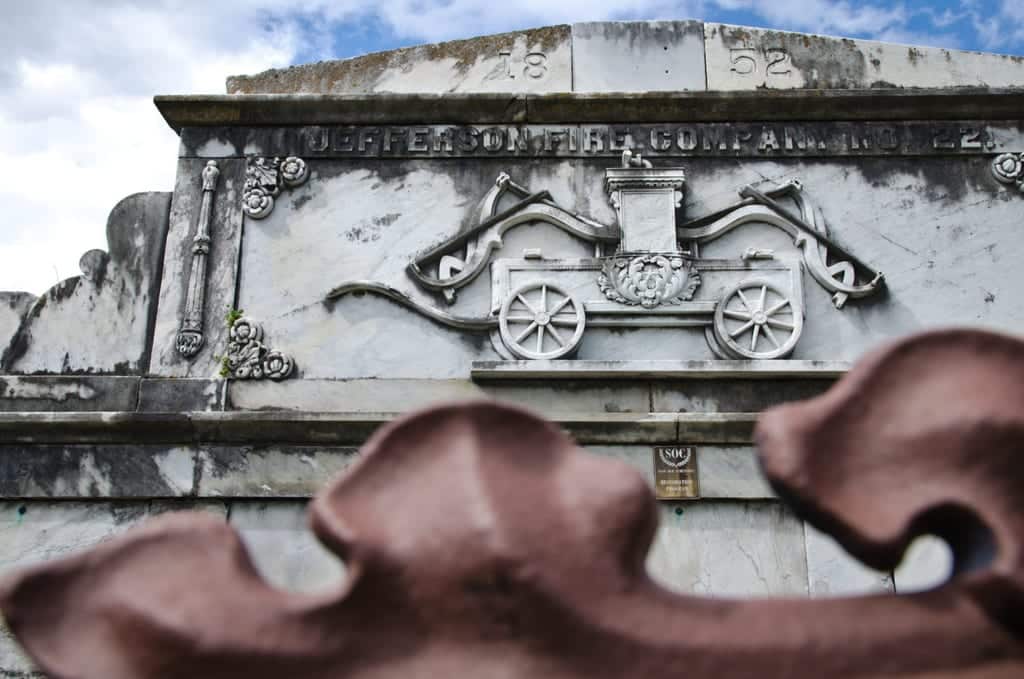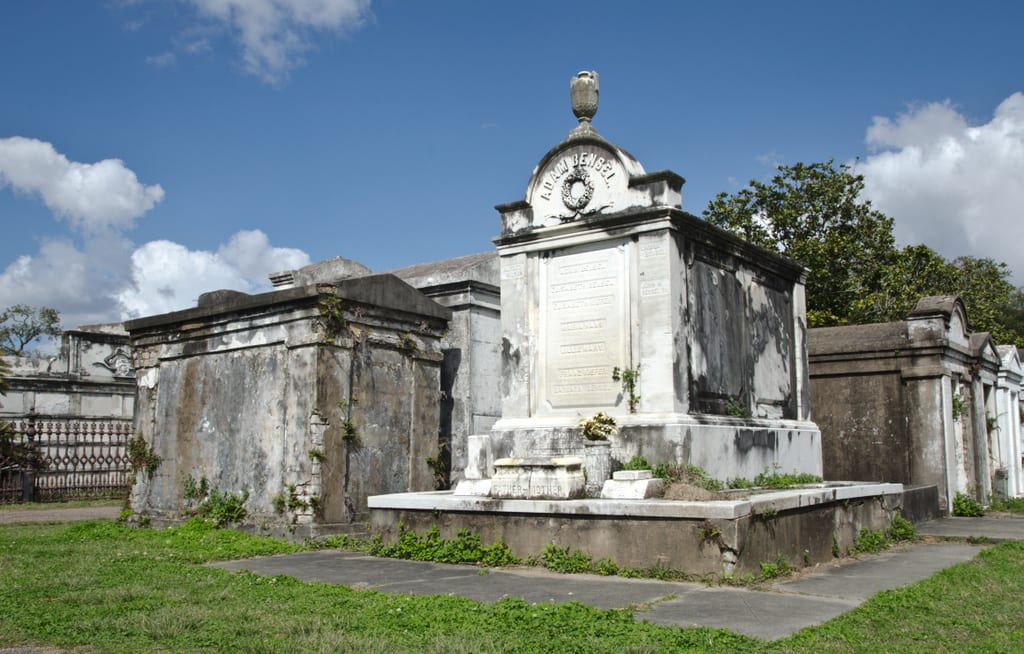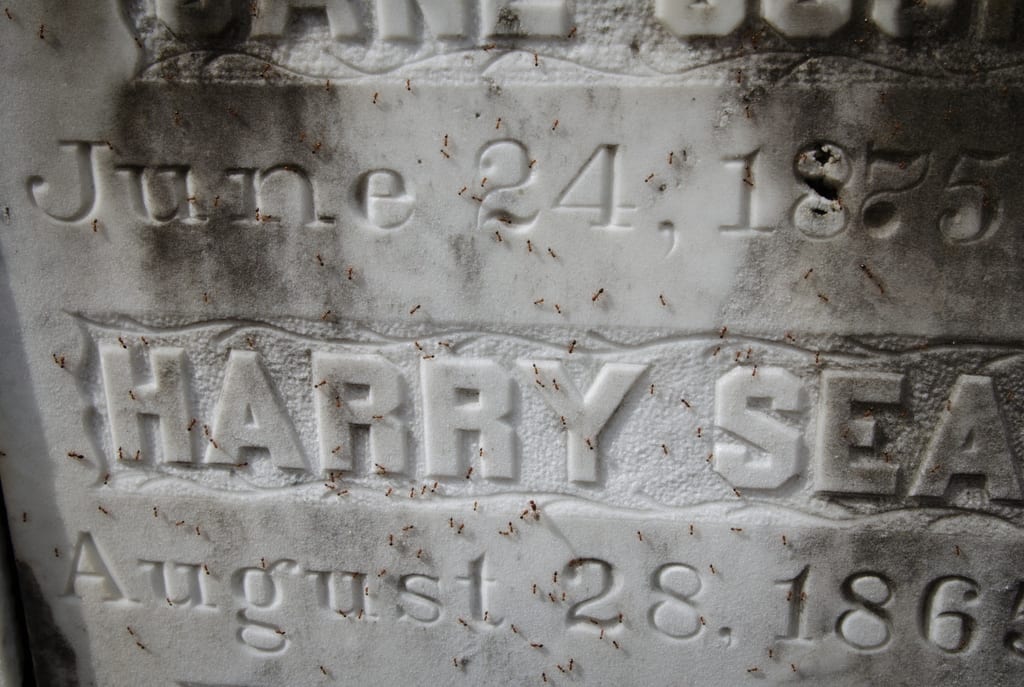 After checking out the graves, move on to the streets. The best thing to do in the Garden District is to simply wander and photograph anything that catches your fancy.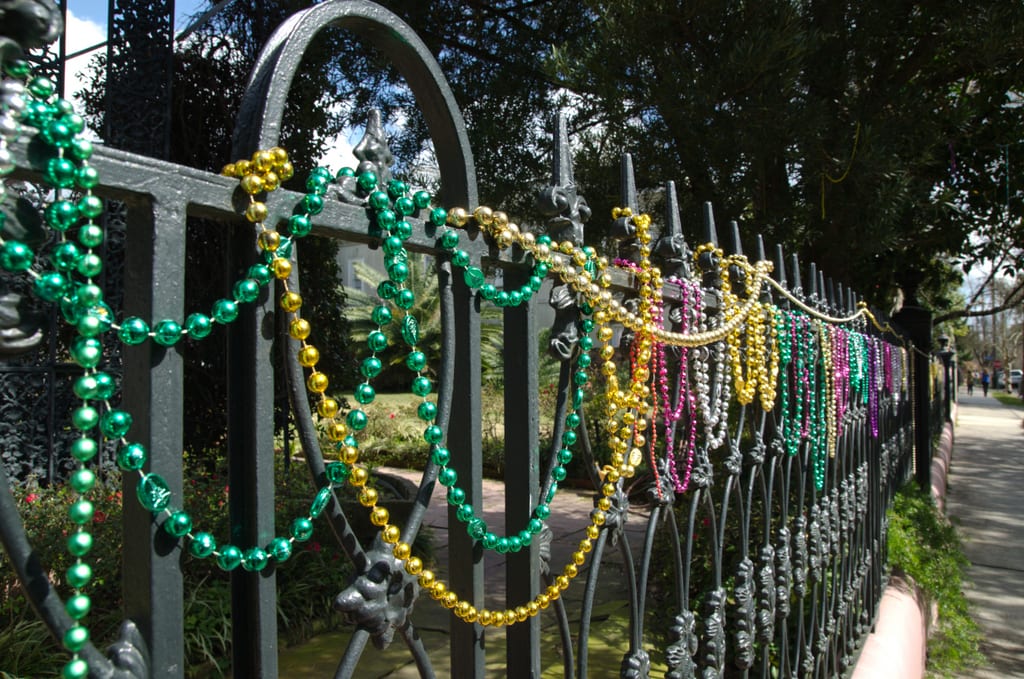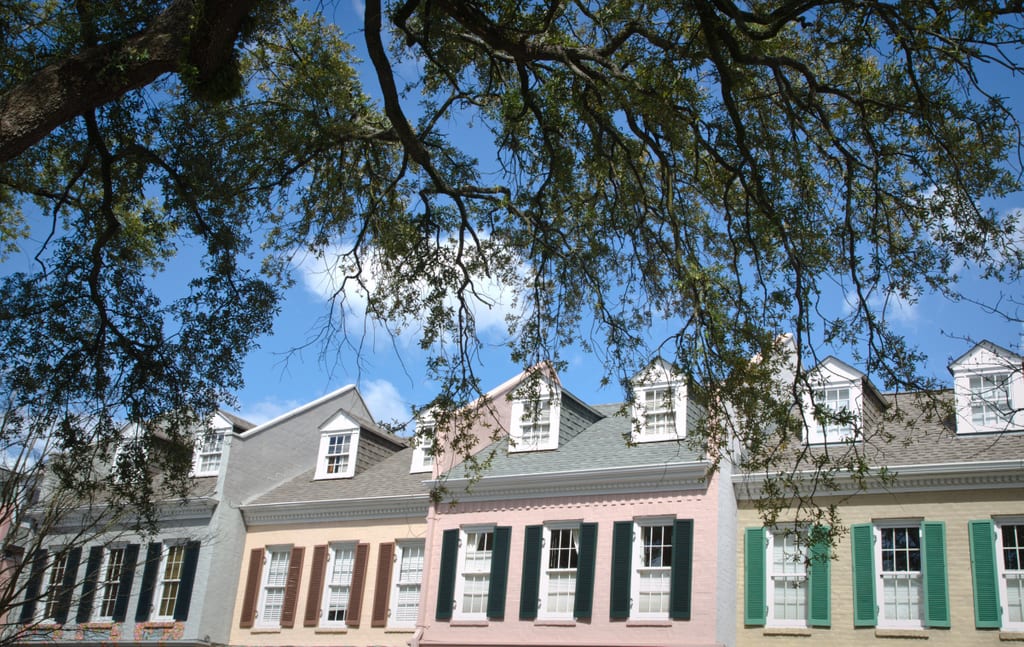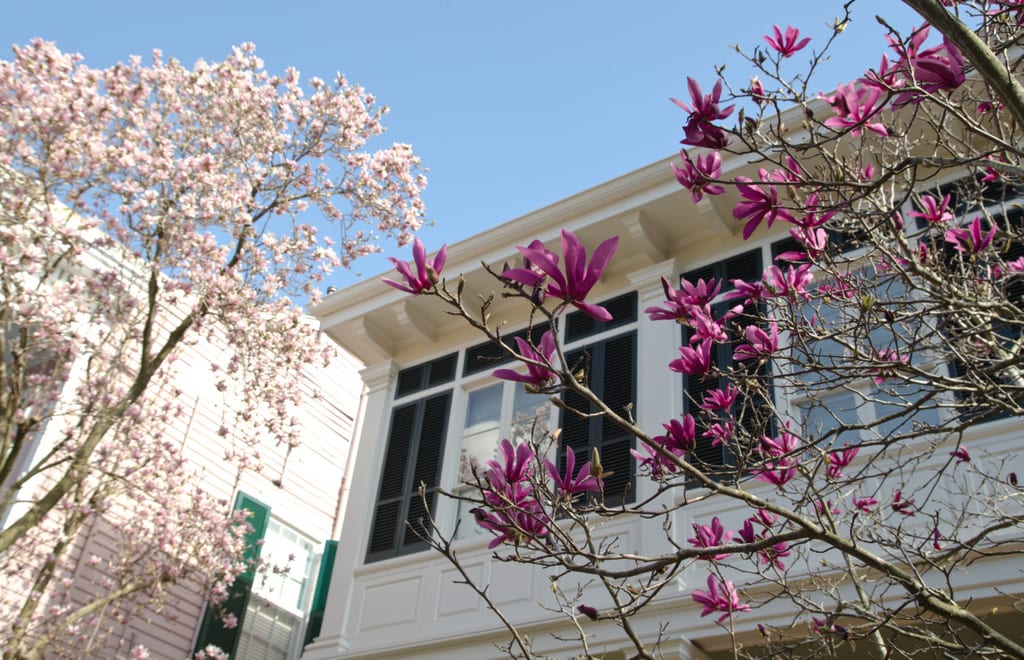 But rather than having a completely unplanned wander, I recommend taking in First Street, where you'll find some of the most famous houses in the Garden District and all of New Orleans.
Here are a few of my favorites: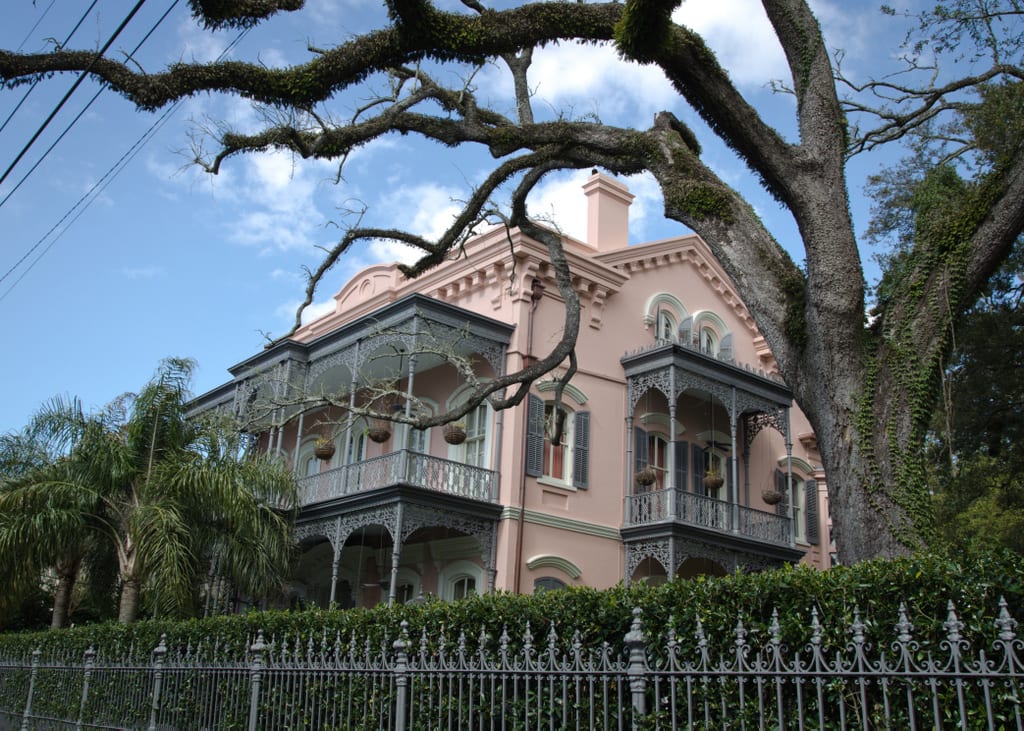 Joseph Carroll House (1315 First Street)
Joseph Carroll House was my favorite house in New Orleans — not only is it gorgeous, it's PINK! It also has a bright pink carriage house around the corner.
Joseph Carroll loved to throw parties. One of his good friends and frequent party guests was Mark Twain. Could you imagine sitting on one of those balconies, sipping a mint julep and listening to Mark Twain riff about anything at all? (Put that on the time travel bucket list.)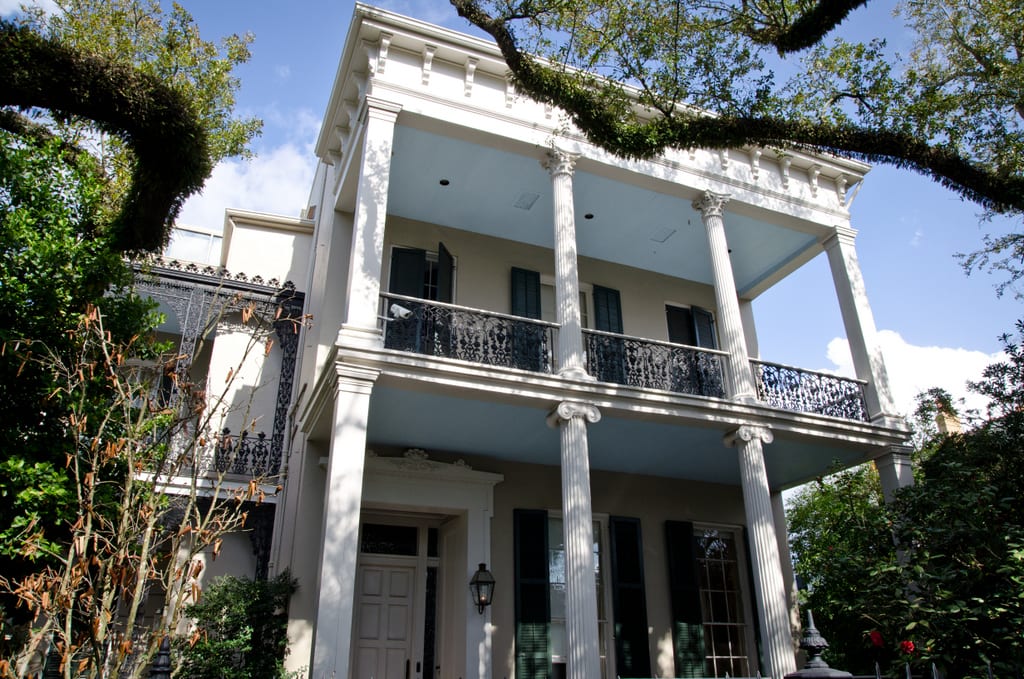 Brevard House (1239 First Street)
Brevard House is home to the Garden District's most famous resident: Anne Rice, author of Interview with the Vampire and many other books, quite a few of them set in New Orleans. While she left New Orleans just before Hurricane Katrina in 2005 and sold the house to a private buyer in 2010, Brevard House is still known in the local community as "Anne's house."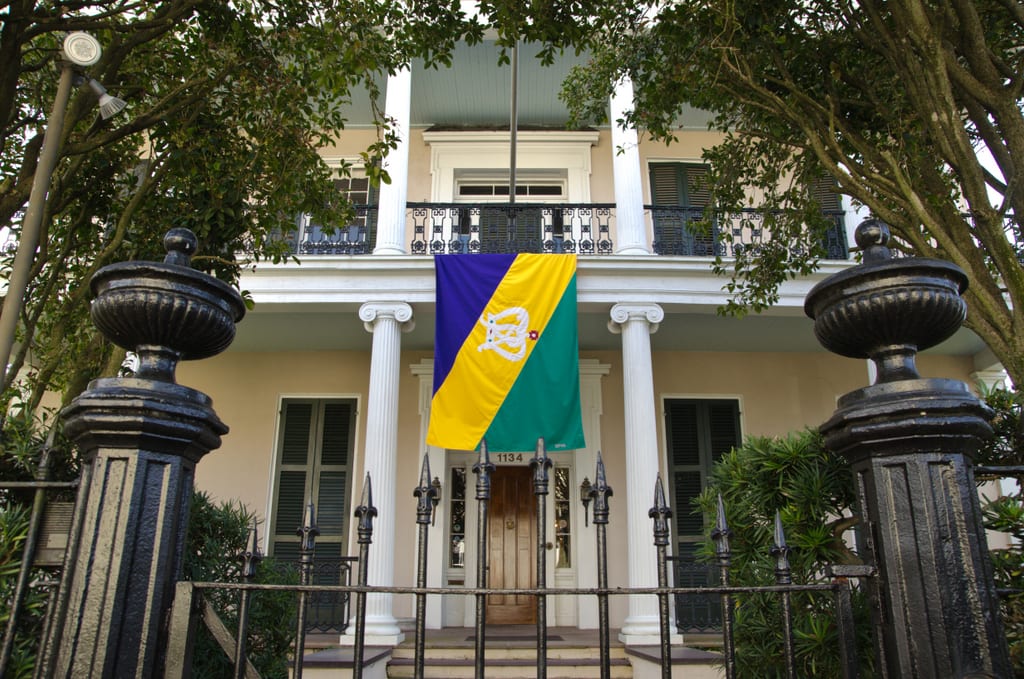 Payne-Strachan House (1134 First Street)
Payne-Strachan House has one macabre claim to fame: Jefferson Davis, once president of the Confederacy, died while visiting his friend Judge Charles Fenner here in 1889.
See the blue ceilings? This is a popular design attribute in the Garden District. Most believed it kept insects from nesting in the wood; others believe a blue ceiling wards off evil spirits. And in one of the most haunted cities in America, you do everything you can to keep the spirits at peace.
More on New Orleans:
Best Time to Visit New Orleans
Solo Female Travel in New Orleans: Is it Safe?
In New Orleans, the Sweet Art of Stillness
Celebrating Mardi Gras in New Orleans
See all New Orleans posts here.
Essential Info: The Garden District is located between St. Charles Ave., Jackson St., Magazine St. and Toledano St. The best way to get there is to take the St. Charles Ave. streetcar from edge of the French Quarter, the Central Business District, or Uptown.

If you're visiting New Orleans during Mardi Gras, however, St. Charles Ave. is the main parade route and the streetcar will not be running. The best way to get there is to take a cab or, if you're up for it, walk (approximately 40 minutes from the French Quarter). Double-check parade times because you won't be able to cross the street!

Like many cemeteries in the South, Lafayette Cemetery isn't open 24/7: its hours are Monday to Friday, 8:00 AM-2:30 PM and Saturday, 8:00 AM-12:00 PM.

If you're hungry, the Magazine Po-Boy and Sandwich Shop (2368 Magazine St.) is around the corner from the famous houses listed here and serves up good, cheap sandwiches. I enjoyed my fried oyster po' boy.
The #SouthUSA campaign is brought to you by Country Inns and Suites by Carlson and Holiday Autos. All opinions, as always, are my own.
Which Garden District house is your favorite?
Get email updates from Kate
Never miss a post. Unsubscribe anytime!