Adventurous Kate contains affiliate links. If you make a purchase through these links, I will earn a commission at no extra cost to you. Thanks!
With Christmas freshly finished, I've got my next trip planned: Blogmanay! I'll be celebrating New Year's in Edinburgh, Scotland.
Edinburgh, which I've long extolled as one of my favorite cities, has one of the world's best New Year's celebrations. People come from all over the world to celebrate Hogmanay.
I've been invited to be part of Blogmanay, a groundbreaking initiative bringing 21 top travel bloggers from around the world to broadcast the celebrations live.
Celebrating at Hogmanay
Hogmanay is essentially nonstop mayhem for several days. I plan to take in as much as possible. Some of the highlights:
December 30:
Torchlight Procession — a beautiful parade of lit torches through Edinburgh's city center.
December 31:
Concert in the Gardens — Simple Minds are the main headliners this year. If I play my cards right, I might get a chance to schmooze with them, too! Also performing: Bwani Junction and The View.
Hogmanay Street Party and Street Carnival — Imagine a giant party in the streets of Scotland– going on for days on end. The Scottish love to get their celebration on, so imagine how crazy it will get for New Year's!
The Keilidh — pronounced "CAY-lee," this is the traditional Scottish dance party. I LOVE Scottish dancing and can't wait to learn more dances!
Midnight Fireworks and World's Biggest Auld Lang Syne — as you'd expect for New Year's! In fact, the tradition of singing Auld Lang Syne at New Year's began in Edinburgh.
January 1:
Edinburgh's Dogmanay — Sled racing by dogs — over grass!
Loony Dook — for the insane. People put on crazy costumes and parade through town — that's the normal part — then jump into the ocean! IN JANUARY!! IN SCOTLAND!!!
That's just a small sampling of the events taking place at Hogmanay. See more of them here.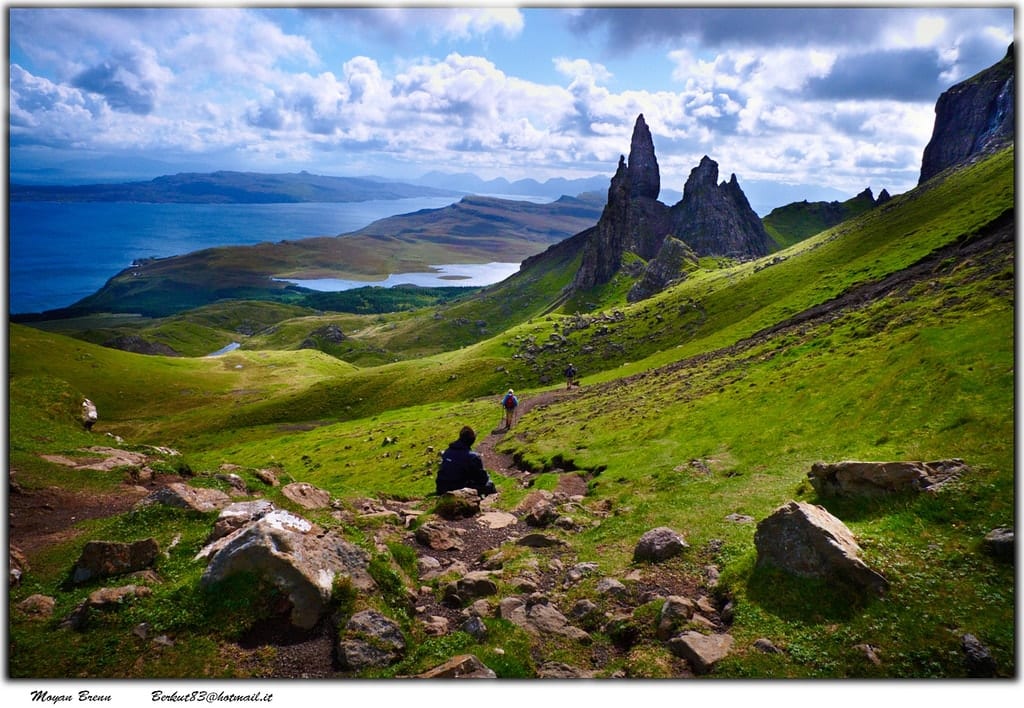 And that's not all!
On the 2nd, we'll be heading up to the Scottish Highlands! This is a trip with Haggis Adventures, a tour company I love, and I'm excited to jump back on the bright yellow Haggis bus for the first time since Up Helly Aa nearly a year ago.
We'll be visiting Glencoe and Loch Ness, among other destinations, plus taking a full day trip to the beautiful Isle of Skye. Believe it or not, this is my first trip to the Scottish Highlands.
After that, I sadly must bid farewell to Scotland on the 5th, but the others will be journeying on to lovely St. Andrews. I'm just waiting for them to make a video reenacting Chariots of Fire.
There's so much to do in Scotland, even in chilly January — here's a list of some of the great things that Scotland has to offer.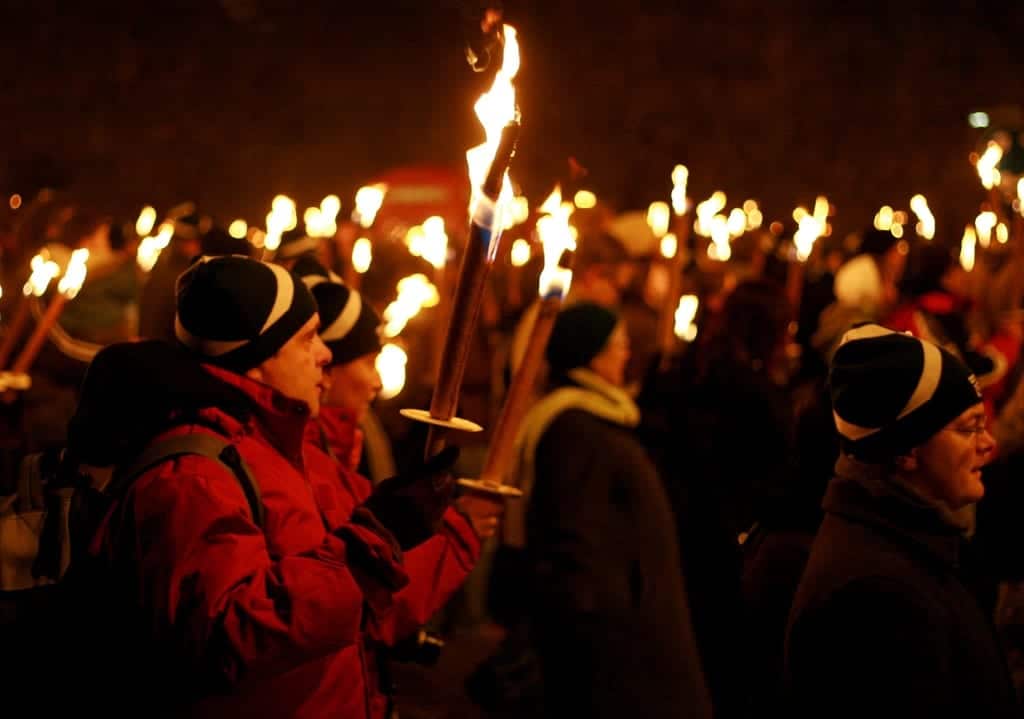 Follow Along!
To keep up with our updates, follow the #Blogmanay tag on Twitter and Instagram (if you'll be in Edinburgh for Hogmanay, please join in on the tag!), follow the official Blogmanay tumblr, and stay tuned for updates from top bloggers.
Joining me: Kash from The Budget Traveller, Melvin from Traveldudes, Kirsten from Aviators and a Camera, Mike from Fevered Mutterings, Chris from The Aussie Nomad, Isabelle from Isabelle's Travel Guide, JD from earthXplorer, Audrey and Dan from Uncornered Market, Peter from Travel Unmasked, Jools from Trains on the Brain, Amanda from A Dangerous Business, Emma from Emma's Travel Tales, Flora from Flora the Explorer, Mario from Someone Once Told Me, Abhishek from Wild Navigator, Nadine from The Nadwork, Jane from Runaway Jane, Julie from A Lady in London, and Mei and Jo from CC Food Travel.
It's going to be an amazing time — and I hope you come along for the ride!
Many thanks to the organizers: Edinburgh's Hogmanay, EventScotland, VisitScotland, Edinburgh Tourism Action Group (ETAG), Festivals Edinburgh, Haggis Adventures and Skyscanner. Images #1 and #2 are courtesy of Edinburgh's Hogmanay; image #3, Moyan_Brenn; image #4, photojenni.
Get email updates from Kate
Never miss a post. Unsubscribe anytime!