Adventurous Kate contains affiliate links. If you make a purchase through these links, I will earn a commission at no extra cost to you. Thanks!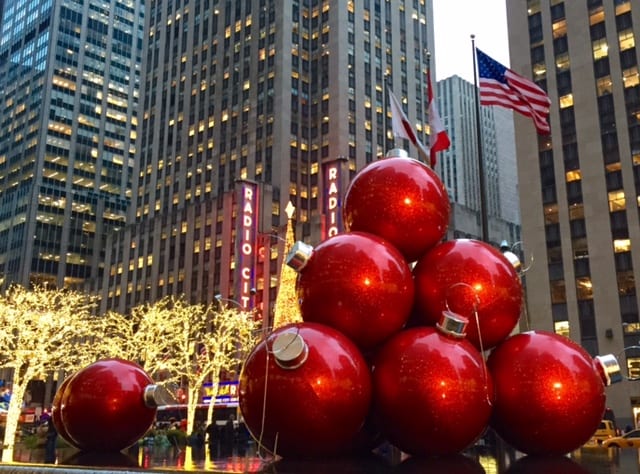 The bar might have been bathed in neon turquoise light, but I still noticed Monica's nails. Long, lovingly cared for, perfectly squared off, and resplendent in layer upon layer of cherry-red lacquer, topped with a few coats of red glitter.
Christmas nails. So festive, yet not garish or obvious. Her nails weren't made to look like mini Santa hats or dotted with Christmas trees. Even red and green stripes were overlooked.
Just bright red, and red glitter. Classy Christmas nails. And it's so strange, but looking at those nails made me realize the kind of Christmas that I wanted to have.
It's hard for me to get into the Christmas spirit. I'm not a big Christmas person, I don't like Christmas music, I'm not a fan of anything cutesy, and I don't have many little kids in my life who get excited for Santa. I hate the rampant consumerism and I know what an emotionally difficult time the Christmas season can be for many people.
So perhaps because of that, I've spent the past few years seeking out nontraditional Christmases in different parts of the world.
There was my first Christmas abroad: Sihanoukville in 2010, where I took a costumed booze cruise to an island, frolicked on a beach in a bikini and Santa hat, shotgunned beers, made out with a random Israeli giant, then spent the night partying with new friends at JJ's, the see-and-be-seen spot of Serendipity Beach.
It was wild, as was my first trip to Southeast Asia. But I'm still in touch with many of those friends from Christmas night and one of them, Chris, became one of my favorite travel companions ever.
There was Christmas in Koh Lanta in 2013, a much more mature day on the beach topped off by a tasting menu at one of the nicest beach restaurants and getting to know classy couples from all over the world. As wonderful as it was to be on my favorite island, it was also a stressful and difficult day.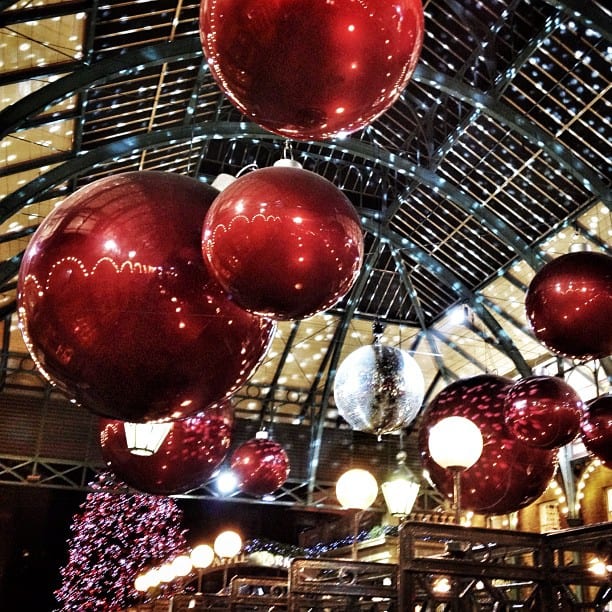 Less memorable was Christmas in London in 2012, during which I did nothing. Honestly, I can't remember a single thing about it because it was an ordinary day; I had only stayed in the UK for Christmas because I had to go to Scotland a few days later. I may have watched Django Unchained. Or maybe it was Home Alone.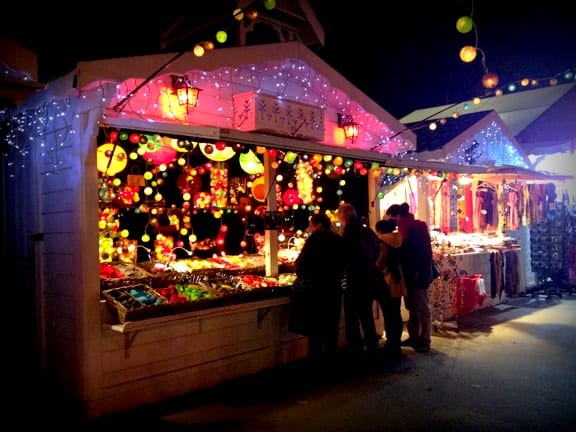 There were also the Christmas markets I explored all over Europe, from Paris to Florence to Birmingham. It's really a whole season more than just a day.
But New York is a different kind of Christmas. It is incredibly, indisputably traditional. Unbelievably, I had somehow never experienced Christmas in New York all this time, but my #BookingEpic campaign with Booking.com brought me to the Ace Hotel in the heart of December.
I've never seen a single destination get so swept up in the holiday.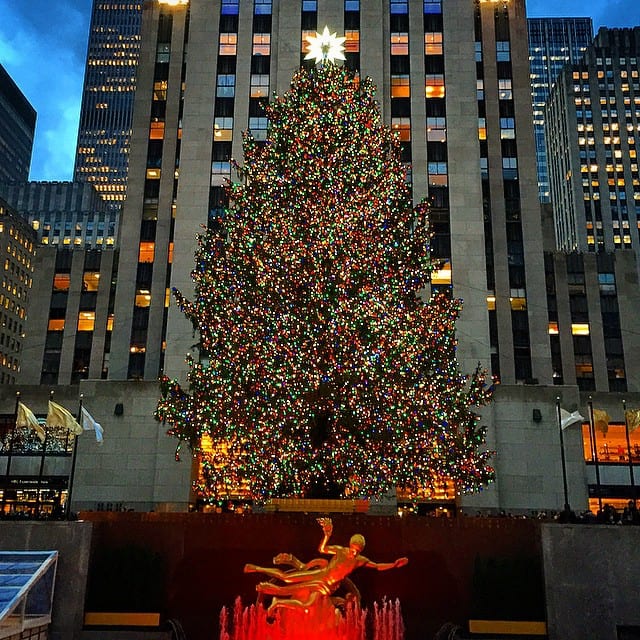 And I was afraid that I'd hate it.
On my mind was an essay written by David Sedaris in which he describes a friend of a friend's disastrous visit to New York. She was from a small town in the south and had come to New York afraid of bloody everything, assuming everyone was trying to pickpocket her, even accusing taxi drivers of trying to rip her off before they even got in the car.
She hated the food; she hated the markets. But as soon as she got to Rockefeller Center and saw the Christmas tree, she was at her happiest. A different writer might treat this turning point with beauty and grace, but this is David Sedaris we're talking about. He wrote about how she was hysterical with happiness despite being crushed by the masses.
She was surrounded by people just like her who hated New York but loved all the cheesy Christmas stuff.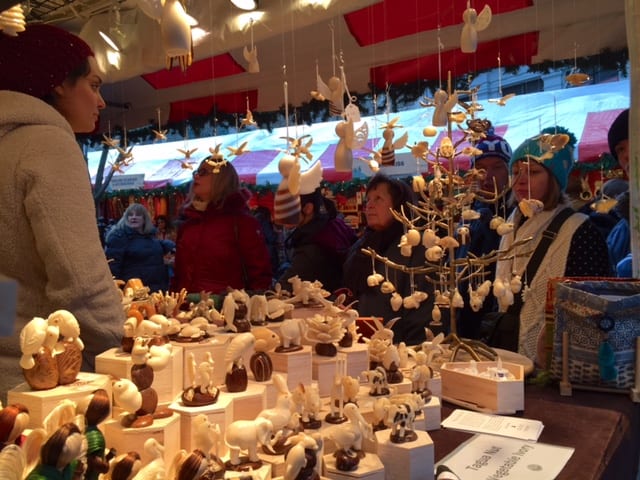 So between that and my general distaste for midtown Manhattan, my expectations for Christmas in New York were low.
But they shouldn't have been.
There was always a crowd at Rockefeller Center, don't get me wrong, but it wasn't that bad. Not only did I go see the Christmas tree a few times, I went with longtime New Yorkers (including a native Manhattanite) and we took cheesy pictures of ourselves in front of the tree! We even stuck around to watch part of the show on the buildings! Who says there's anything wrong with that?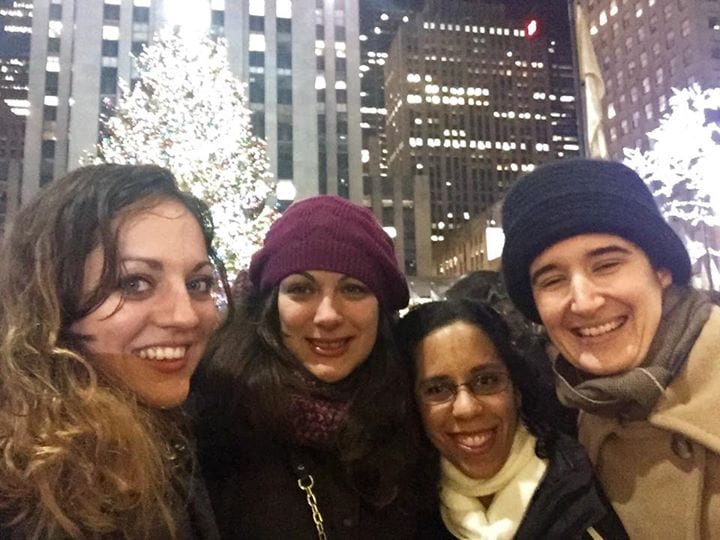 And so what if it's the "touristy" or stereotypical thing to do? It was fun! And more importantly, we were having a great time with each other.
Midtown was such a great place to explore the Christmas festivities. Giant balls in the middle of a fountain? Excellent! Store windows filled with winter wonderlands of high fashion I couldn't afford? Most excellent!
And decorations? They were out of this world.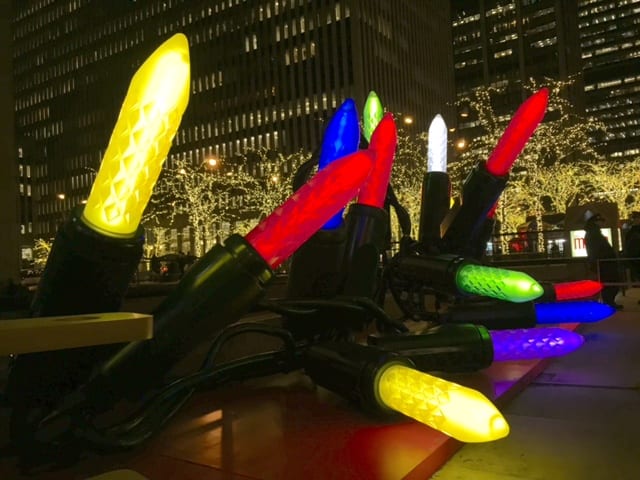 Like these giant Christmas lights.
…if those are, in fact, supposed to be Christmas lights.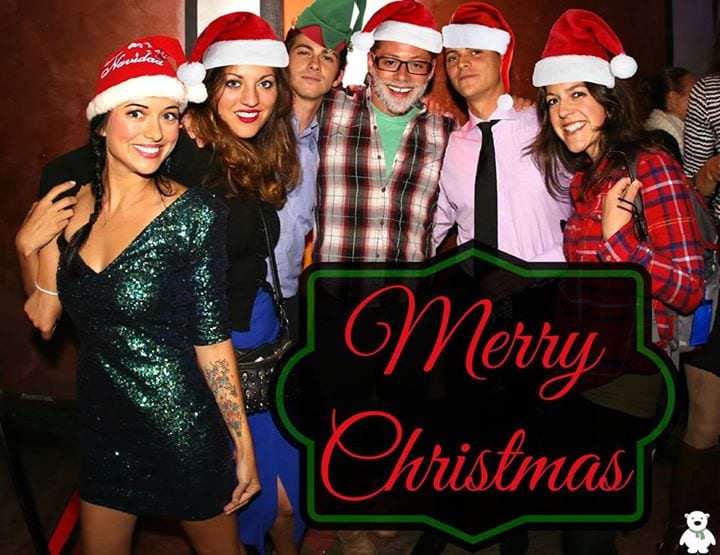 Image: The Legendary Adventures of Anna
And there were Christmas parties! My friends and I dropped into Nomadic Matt's annual Christmas party, all dressed up, made up, and enjoying drinks with travel people. This is the closest thing I had to an office Christmas party. (Though it still didn't top the office party when my boss passed out Viagra to all the guys, but that's another story for another time…)
This year, I learned that I didn't need to leave the country in order to have the kind of Christmas I wanted. Whether I wanted to have a nontraditional Christmas of shotgunned beers on the beach in Cambodia, a very traditional Christmas with the decorations of New York, or even my personal brand of classy-but-not-obvious-and-very-me Christmas, the Christmas of Monica's glittery red nails, it didn't matter.
Christmas, overall, was about sharing the holiday spirit with the people around me, whether they were close friends or complete strangers.
The #BookingEpic campaign is brought to you by iambassador and Booking.com to highlight unusual accommodation around the world. All opinions, as always, are my own.
Where was your most unusual Christmas?
Get email updates from Kate
Never miss a post. Unsubscribe anytime!