Adventurous Kate contains affiliate links. If you make a purchase through these links, I will earn a commission at no extra cost to you. Thanks!
"Now, lean in and smell it, just like wine," I instruct the girls before me. Vicky and Candice obey, each leaning into a small glass filled with an ounce of Whitley Neill gin at the bottom.
"Now smell it with your mouth open. It's just like tasting it! Rachelle taught me that on the trip."
The girls breathe in and burst out laughing.
"I know, right?"
It's the final night of our weeklong stay in Mallorca and I've decided to give my friends a gin lesson. Partly because I need to free up space in my bag and drinking one of my many bottles of gin is the way to go about it; partly because, well, I just love it.
And while Mallorca is incidentally a major gin producer, I've brought several craft British gins with me from my weeklong distillery-hopping trip around the UK.
Whitley Neill was the only full bottle I received during my weeklong journey around the country, making it the perfect subject for gin tasting.
"Now put a little bit of it on your tongue," I encourage the girls. "Take a sip. Don't judge it on that sip; you're not getting the full flavor yet. Now take a second sip."
"Wow," they say in unison.
Soon I'm going into the nuances of gin – the main ingredient of juniper, the secondary ingredients of coriander and angelica root (the Holy Trinity!), and the South African botanicals that make up Whitley Neill, including baobab powder and Cape Gooseberries.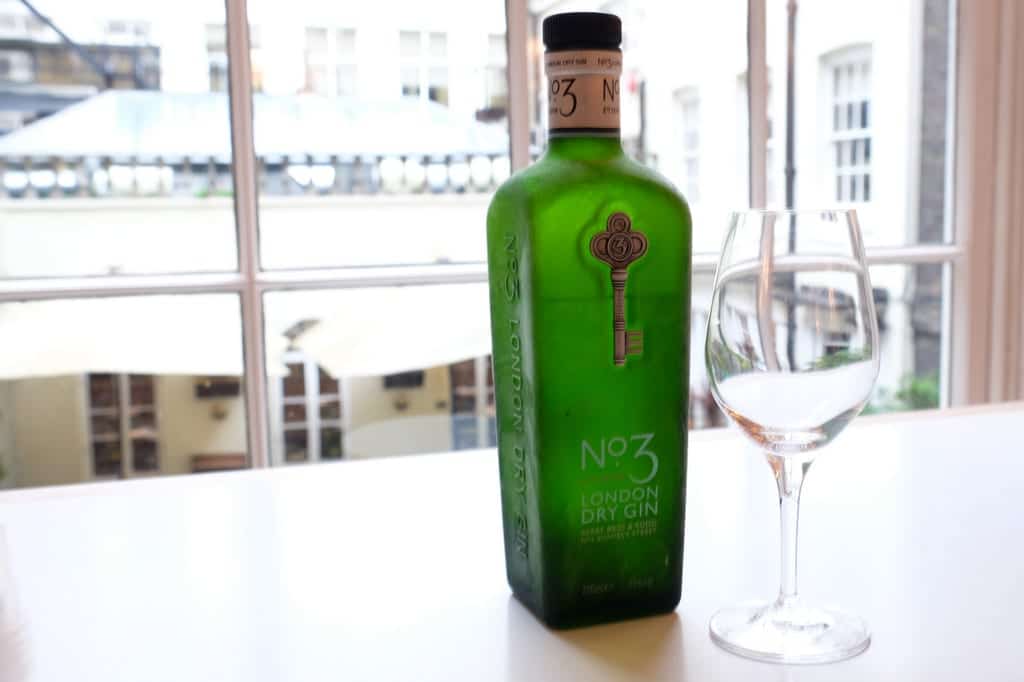 I never thought I'd be a gin nerd.
This gin trip around the UK was one of the most interesting trips I've ever taken, and I can't stop talking about it to everyone I meet. I went from being a moderate gin fan and thinking that Hendricks was the height of sophistication to becoming obsessed with several small craft distilleries throughout northwest and central England.
Learning about gin has fulfilled a new curiosity in me – and more curiosity is something that all of us could use.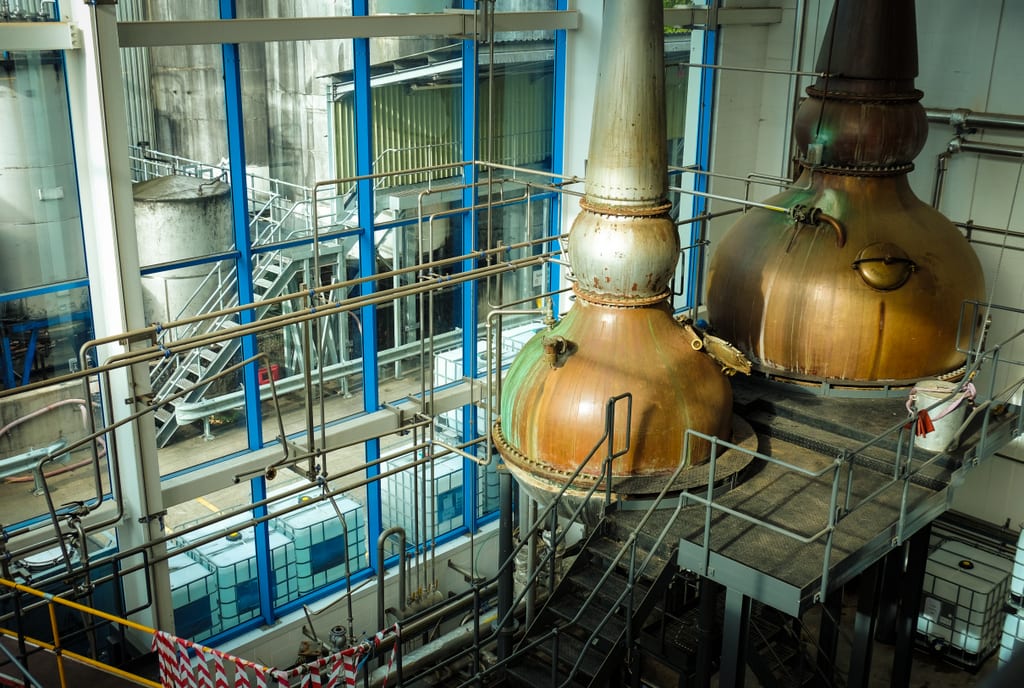 In the book The Know-It-All, the hilarious A.J. Jacobs spends a year reading the entire Encyclopedia Brittanica in an effort to become the smartest person in the world. While on his quest, he interviews knowledgeable people along the way, including Jeopardy! host Alex Trebek.
Jacobs asks Trebek what he thinks the secret to knowledge is. His answer?
"I'm curious about everything – even things that don't interest me."
How much do you love that quote?!
I honestly believe that cultivating a wide variety of interests is the key to an interesting life.
I prioritized attending a Jesuit university for this reason – the Jesuits believe in educating the whole person, and that means coursework in a wide variety of disciplines.
At Fairfield University, I had to take two courses each in history, social science, hard science, math, visual and performing arts, religious studies, philosophy, and foreign language, plus three in English, an extra religion/philosophy/ethics course, and courses fulfilling U.S. and world diversity. And that's before you get into your major!
I absolutely loved the academics at Fairfield, even though I struggled with calculus and philosophy. Courses like Islamic Societies and Cultures, Literature of the Irish Famine, the Minority in American Film, and History of the Jews in Tuscany are among my most memorable classes.
These classes were about topics that I knew nothing about – but I was curious about them. I was rewarded with learning about the struggles of people who are often overlooked in history and having encyclopedic knowledge on extremely narrow topics.
(And here's Kate's advice for teens: if you can afford to attend a private university, consider going Jesuit. I am so proud of my Jesuit education. Just remember to bring your own condoms; they're still Catholic, after all!)
I won't lie – traveling full-time makes it difficult to keep up outside interests. But I read like a maniac and love picking up nonfiction books that cover topics that I know nothing about, like the historical context of Jesus or eating 100% local year-round or how the French raise their children differently. I read blogs about vegan cooking and running a family farm and even how to care for natural black hair, even though I had no interest in these topics until I randomly came across them.
This gin trip was the perfect way to develop a new interest – one that I can talk about and share with my loved ones.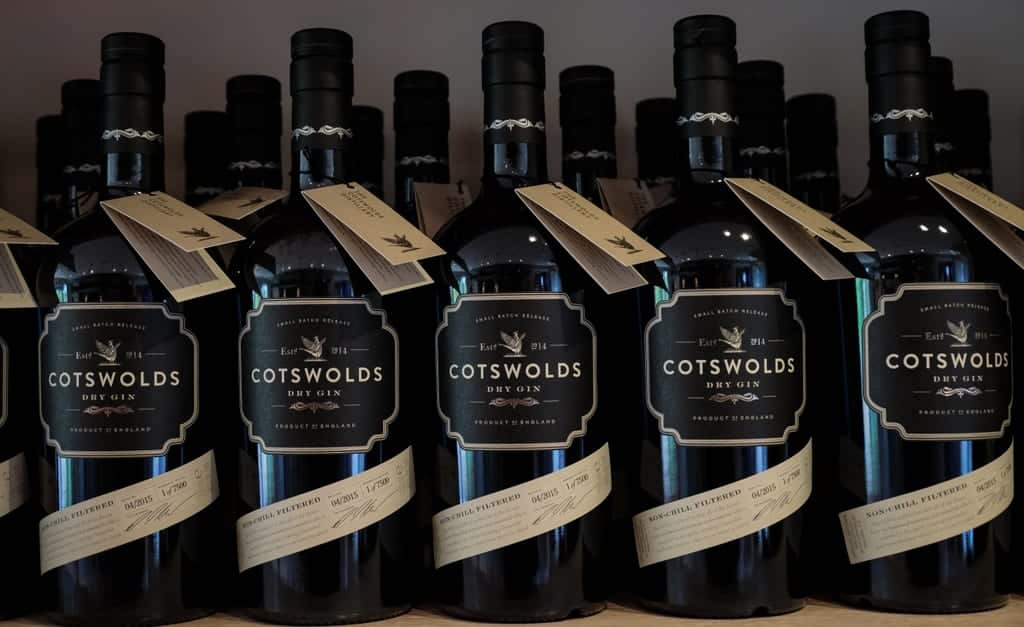 My newfound gin curiosity comes into play a few days later when I visit Charlotte's W4 in Chiswick, London, with my friend Chris (yep, THAT Chris) and his girlfriend Daisy. The bar has a wide variety of spirits and I immediately flip to the gin section, finding some familiar names.
"Berkeley Square," I sigh. "That was one of my favorites. Such fun, playful flavors. I can't wait for them to sell this one in the States."
I run my finger down the page.
"Cotswolds Distillery," I say wistfully. "I loved it there. So beautiful. You can actually taste the landscape in the gin. It's so soft, like the rolling fields."
I flip the page. By now, the bartender has a grin on his face.
"Warner Edwards!" I say with a laugh. "Tom Warner is fucking hilarious."
"Tom Warner led a workshop here a few weeks ago," the bartender tells me.
"That must have been amazing. I wrote down practically every word he said because it was pure gold."
Daisy suggests I try the Gin & Tea Party cocktail, made with Beefeater 24 gin, green tea, vanilla sugar, lemon juice, and rhubarb bitters. She chose wisely – it's one of the best cocktails I've had in quite a long time, so delicious that it makes me swoon.
"There's just one thing," I tell the bartender. "You should make this with Cotswolds gin instead of Beefeater. It has some nice lavender notes that will play well with the lemon and vanilla."
As I sip my cocktail, I think to myself, I am so glad that I learned about this.
Here is a challenge for you.
Let me ask – are you curious about lots of things? Are they only things that interest you, or things that don't?
Or do you find yourself swallowed up by one all-consuming interest?
I've seen the latter quite a bit in the blogosphere, regardless of niche. Just this week, two of my travel blogger friends told me that they need to find new interests because their lives are all about travel, travel, travel. Photography becomes travel photography; writing becomes travel writing; entrepreneurship is wrapped up in travel.
I challenge you to spend time learning about a completely new interest.
Read a book. Find a blog. Watch a documentary. Take a class.
And you might love it, or you might hate it. But you know what?
I guarantee your life will be richer as a result.
For me, I've decided it's time to learn how to cure meat. (Not the best timing with the WHO's new findings, I know.) You all know how much I adore eating cured meats, but I've never thought about actually making them myself – I should really learn!
I'm going to start with some books and blogs and once I get a place of my own, move on to actually making some easy stuff like pancetta. (I love the idea of a spare room becoming a "meat room" and renting it out on Airbnb. Ha!)
Need a push? Here are some of my recommendations:

Books:
Animal, Vegetable, Miracle by Barbara Kingsolver – on eating locally year-round
Bringing Up Bebe by Pamela Druckerman – on how the French raise their children
Jesus of Nazareth by Reza Aslan – on Jesus in a historical context
The Ethical Slut by Dossie Easton and Janet W. Hardy – on non-traditional relationships
Silver Like Dust by Kimi Cunningham Grant – on Japanese internment camps in America

Blogs:
The Full Helping – on vegan cuisine
The Elliott Homestead – on running a family farm
Chocolate Hair, Vanilla Care – on teaching adoptive white parents on how to do natural black hair
I Will Teach You To Be Rich – on personal finance and earning more
Wellness Mama – on living a healthier lifestyle

Documentaries:
Jesus Camp – on summer camp for conservative Christian children
Spellbound – on the National Spelling Bee
Jiro Dreams of Sushi – on Tokyo's most lauded sushi chef
Sicko – on the failed American healthcare system
Somm – on the world's best sommeliers
This campaign was created and sponsored by the GREAT Britain campaign and UK Trade & Investment in partnership with iambassador. Adventurous Kate retains 100% editorial control and all opinions, as always, are my own.
Thanks also to Chris and Daisy for taking me out to the perfect gin bar to bring my curiosity full circle!
What are you curious about?
Get email updates from Kate
Never miss a post. Unsubscribe anytime!