Adventurous Kate contains affiliate links. If you make a purchase through these links, I will earn a commission at no extra cost to you. Thanks!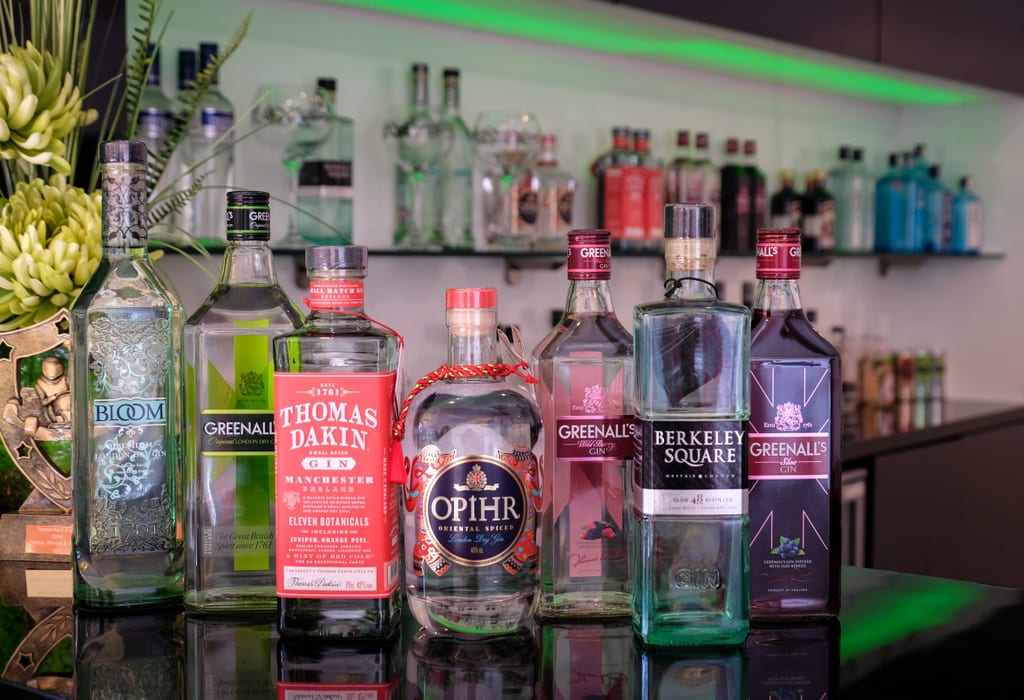 My gin trip to the UK was one of the most interesting trips I have ever taken. I spent time with fascinating (and often off-the-wall) creative entrepreneurs, learning about how they ditched the 9-5 to make booze with their buddies. I visited stunning new regions of Britain and a few old favorites.
And, of course, there was the gin tasting! Everyone has been asking me if I spent the week boozing nonstop. Not at all. It actually wasn't a big drinking week, but I had little tastes of so many different kinds of gin.
Here is a taster — a sip, if you will — of my week exploring British gin in England.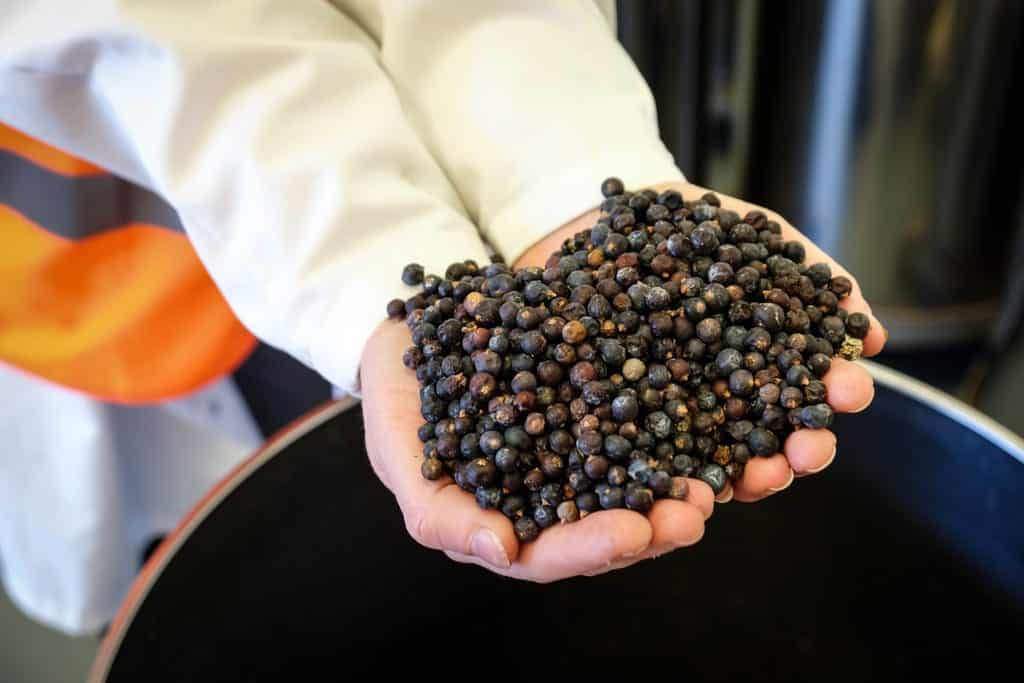 First off: gin is all about the botanicals! That distinctive tree-like taste (that I always complained about in college and learned to appreciate in my late twenties) comes from juniper, pictured above, which is the one required botanical for gin.
Gin is quick and easy to produce — most often it's made from local grain in just a few days. But the botanicals are what sets it apart from other spirits.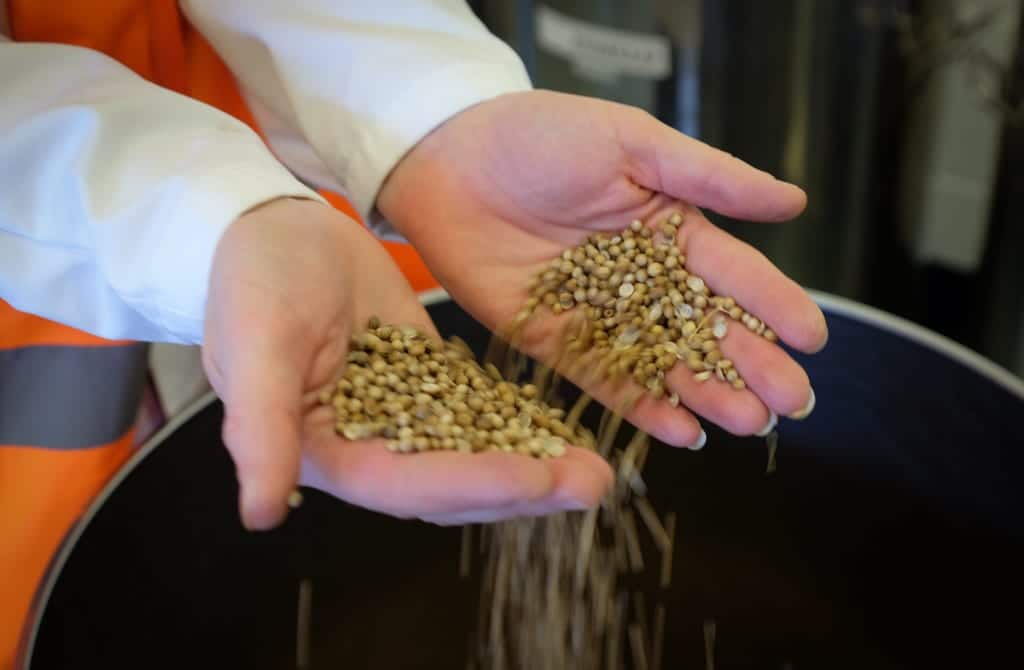 For most distillers, there are two other required botanicals: coriander (a.k.a. cilantro in the US) and angelica root. That's coriander seed above. Master distiller Joanne Moore calls these, along with juniper, her Holy Trinity.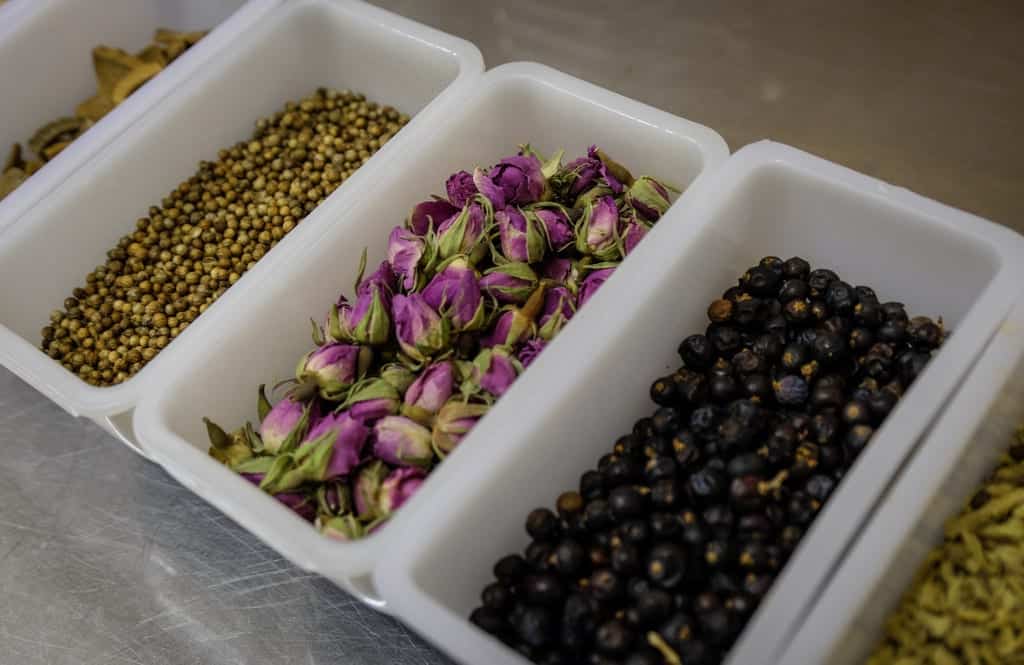 Beyond those three? GO CRAZY. Use any botanicals you'd like!
That photo above is from Liverpool Gin, and they have a rose gin blend.
Greenalls' Opihr, one of my favorite gins of the week, is dark and spicy with lime and cinnamon.
Warner Edwards is a fan of elderflower, both in their regular gin and a special elderflower blend.
Most interestingly, Whitley Neill creates a South African-inspired gin with baobab fruit powder and Cape gooseberries! (Also interestingly, founder Johnny Neill is practically gin royalty — his family has been in the business for generations.)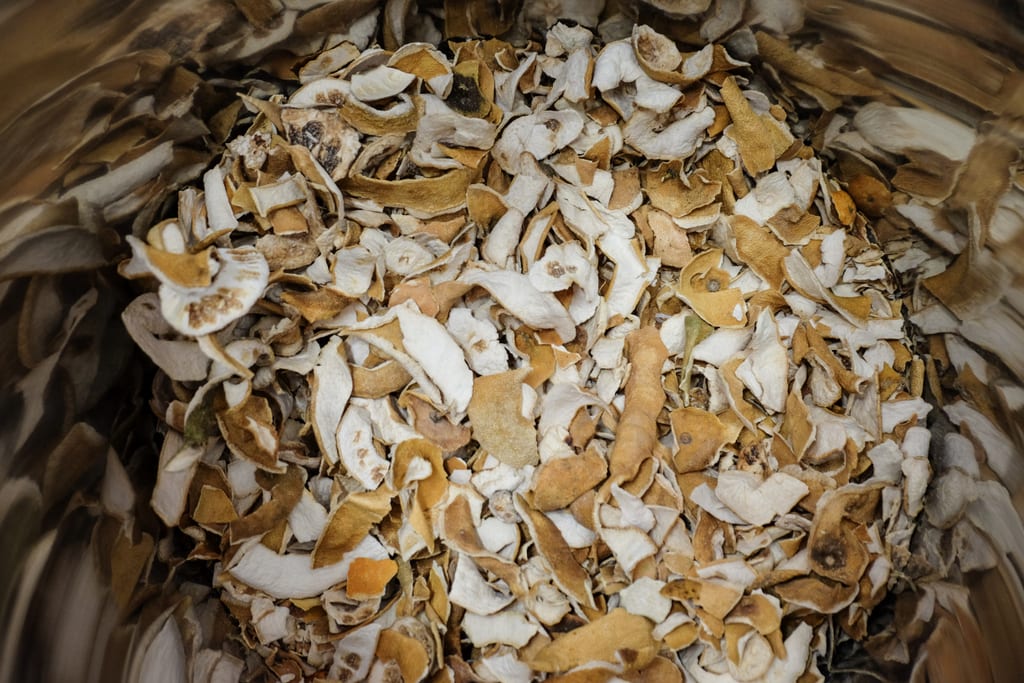 I've always been a fan of the combination of gin and orange — and many of the UK gins I tried included orange, as citrus is a very important flavor in gin. There seems to be a great divide between the distillers — some prefer Valencia oranges; others rave about Sevilla oranges. Either way, Spain rules.
(If you're American, oranges come from Florida; if you're British, oranges come from Spain!)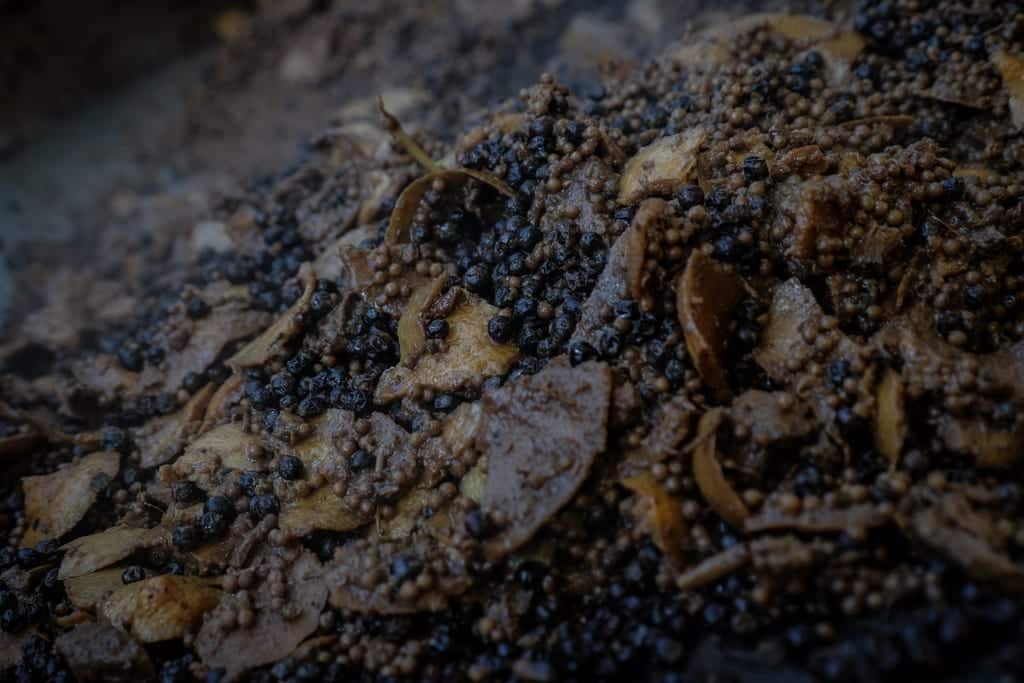 Botanicals cooking in the still. I know it looks gross, but trust me, it smells like Christmas. Somebody needs to make a pie out of gin botanicals! I could totally do that…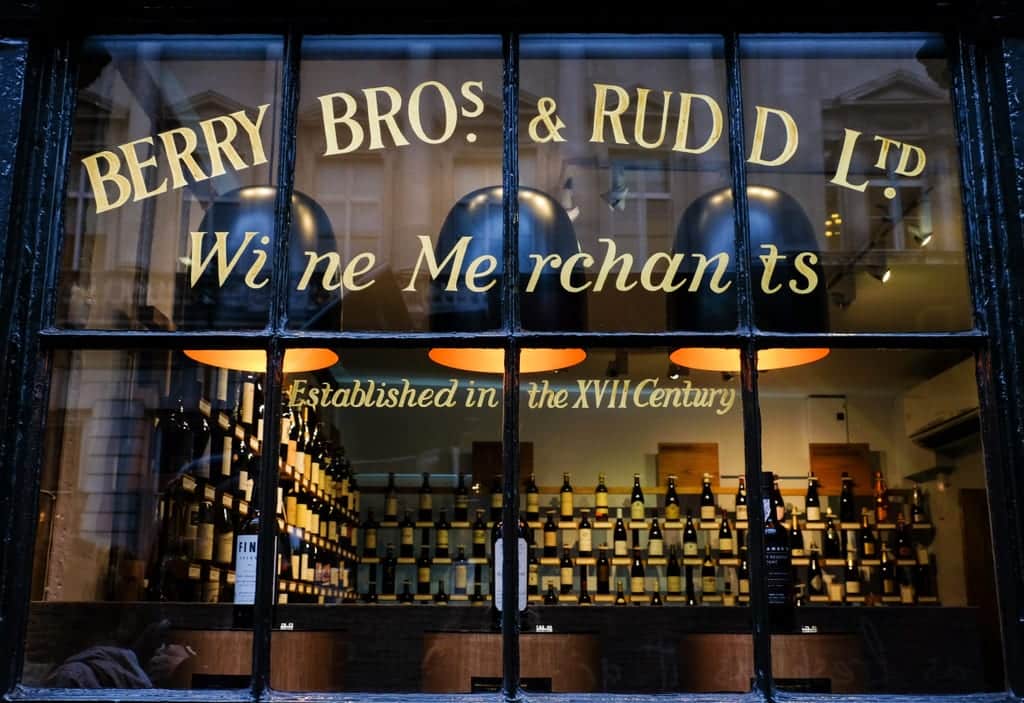 Berry Brothers and Rudd, in London, is the oldest wine and spirits shop in the UK. It's well worth a visit to check out some of the amazing stuff they have on offer!
There is so much history here. Napoleon used to have secret meetings in the back and ladies used to come to weigh themselves on the giant scales. (More recently, Matt Damon insisted on weighing himself on the scales.)
And not all of it is expensive. In fact, if you live in London, they suggest going in and buying a dozen or so decently priced, high quality bottles so that you'll be stocked up for months if you get invited to dinner or someone's home and you won't end up buying a crappy grocery store bottle at the last minute.
I like that idea. I think I'll do that myself when I get an apartment in the spring.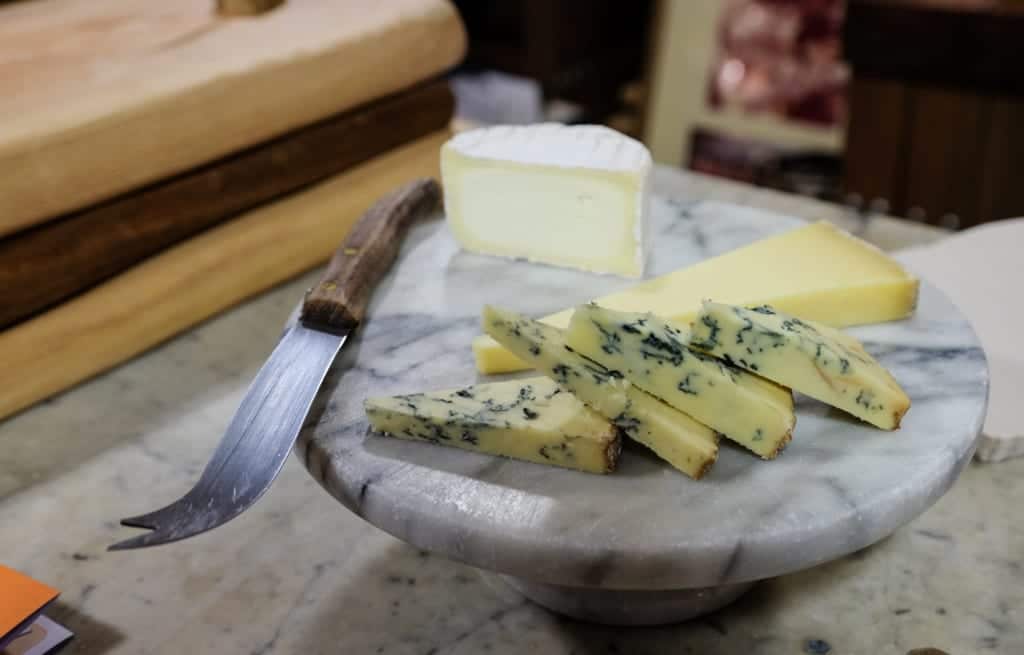 London's Paxton and Whitfield is not just a cheese shop — it's the Royal Family's cheese shop. (No, I did not ask for a list of Prince Harry's favorites and then lay slices of them on my naked body in front of Kensington Palace. I mean…not this week.)
You all know I'm a cheese fiend, and I had what may have been the best cheese of my life here: Cropwell & Bishop Stilton. I'm not even a big Stilton fan, but it was so delicious I nearly cried!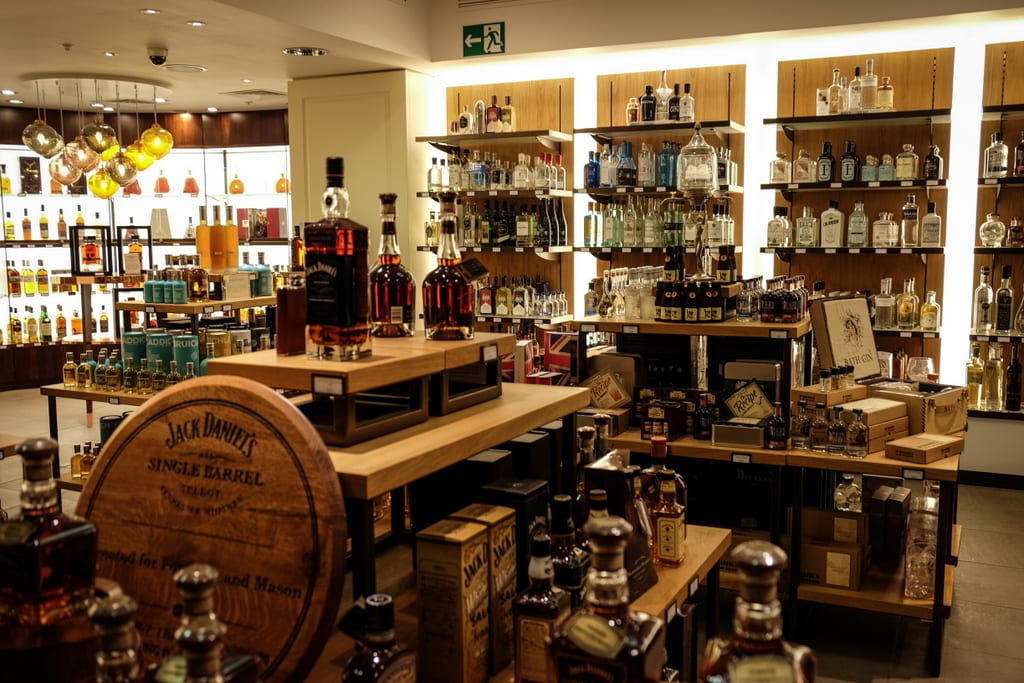 Now, how about doing your weekly grocery shopping here? Fortnum & Mason is a lot like the famously expensive Harrod's, and THE QUEEN gets her groceries here. We also sampled several of their gins.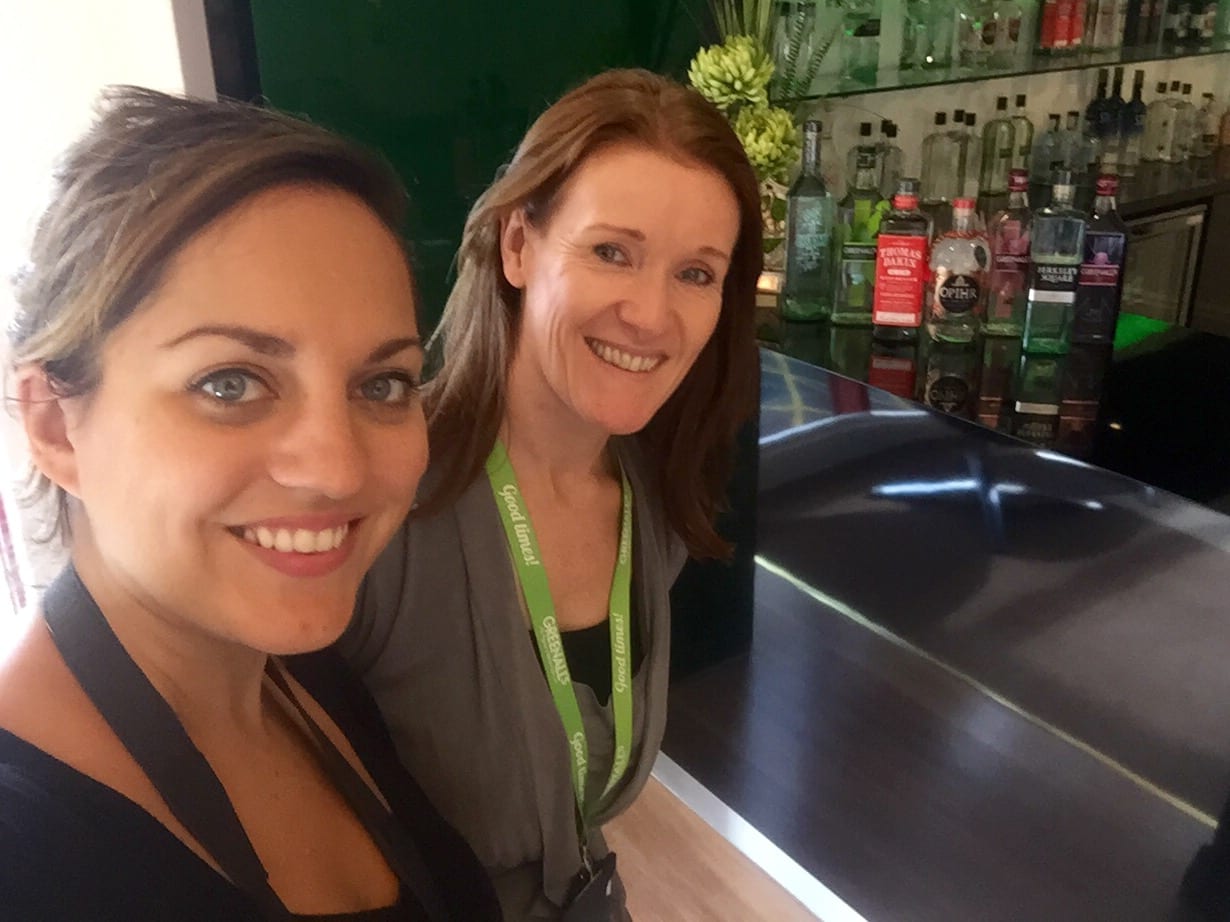 I'm always thrilled to meet accomplished women at the top of their game. This is Joanne Moore — the world's first known female international master gin distiller. She works developing gins at Greenalls in Cheshire, not far from where I used to live in Chester.
Succeeding in a male-dominated field is a challenge the likes of which most men can't fathom. And at one point this week, I met a distiller who made no fewer than three sexist comments over the course of my short visit. (I called him out over the first comment; I was in disbelief by the second and third comments.)
If that's what I got on a brief visit, I can't imagine how bad Joanne gets it from the "good old boys."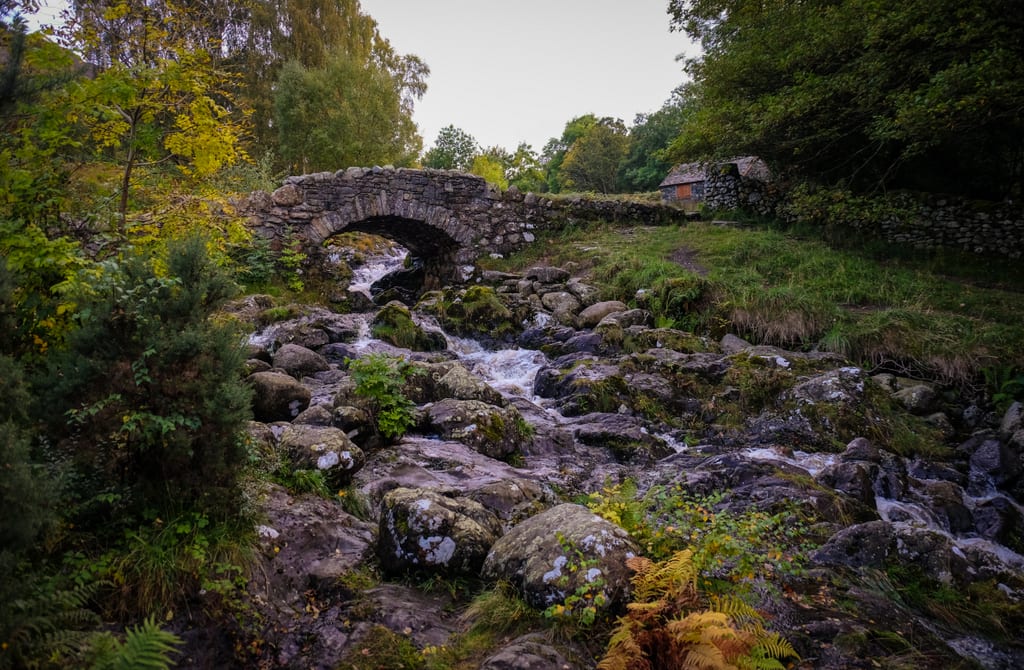 Between distillery visits, I was lucky enough to have a short private tour through the Lake District from Mountain Goat Tours. My priority was to get good scenery photos, so my grandfatherly guide Bob took me to his favorite photogenic spots, including Ashness Bridge.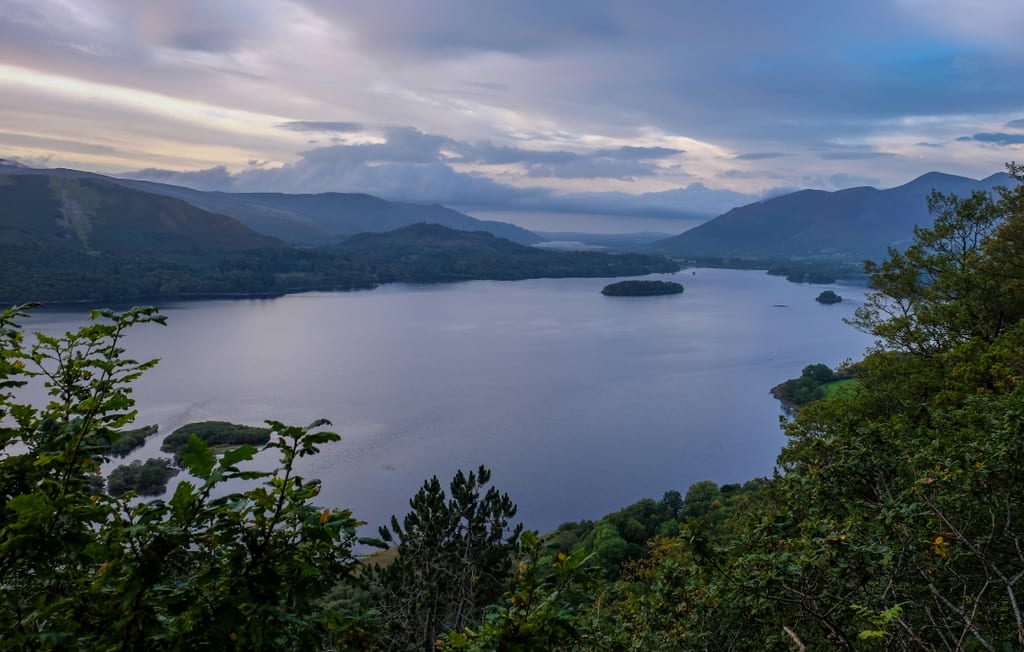 The lookout at Surprise Point was unforgettable, too.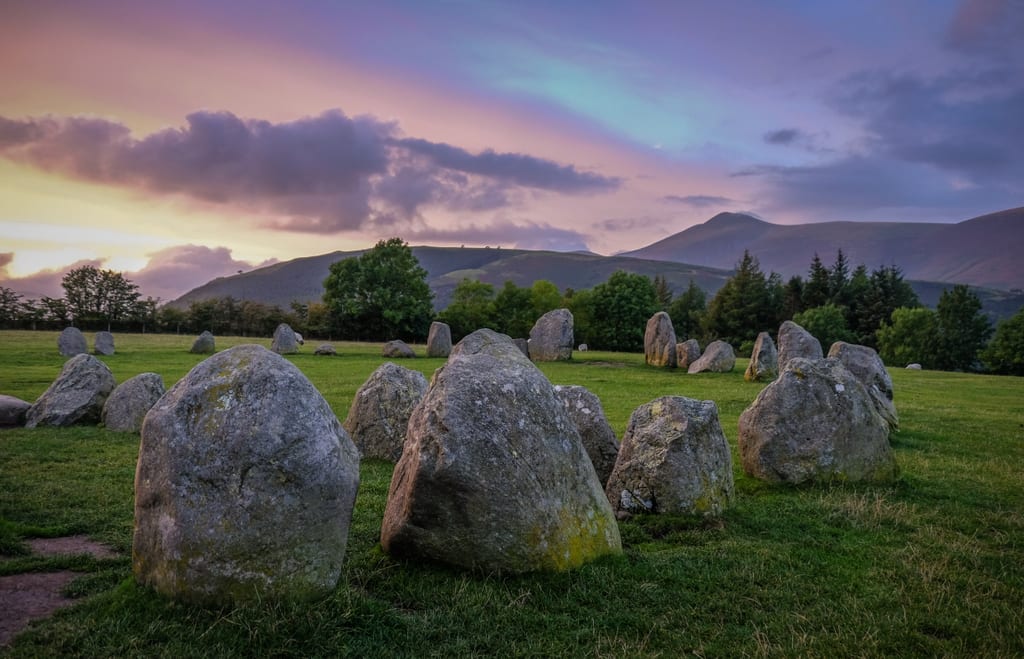 But my most amazing photo came from Castlerigg Stone Circle as sunset gently rolled in. What an incredible place the Lake District is!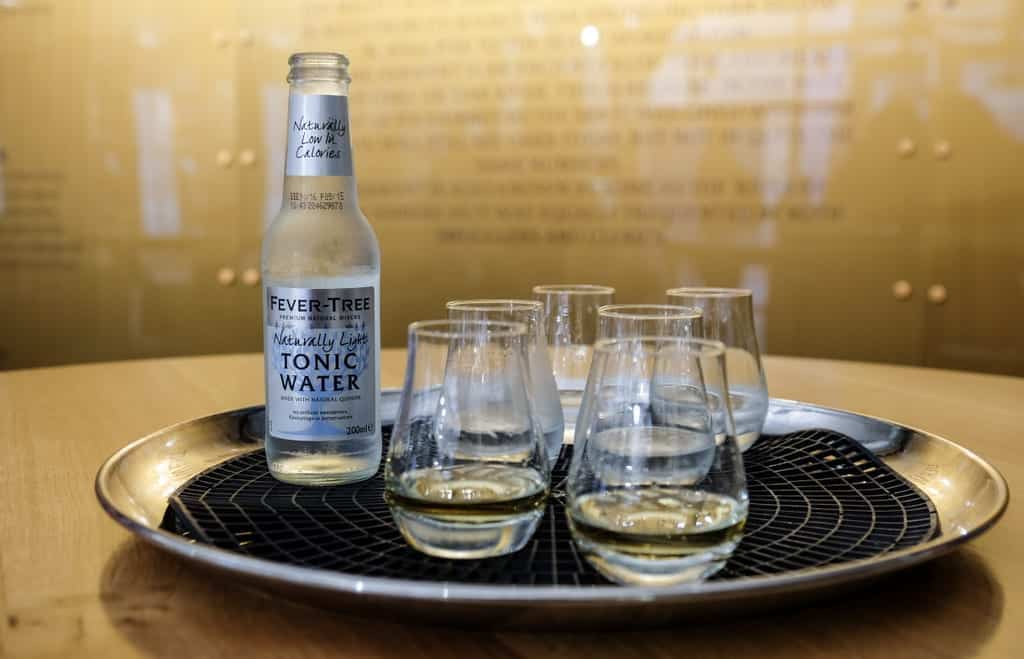 One of the newest distilleries I visited was Lakes Distillery, an absolutely gorgeous building filled with even more gorgeous brand new stills, in the most gorgeous region of the Lake District. And gin isn't the only thing on the menu — they distill their own whiskey and a shockingly smooth vodka as well.
As for master distiller John Drake, he was just a regular IT guy who woke up and realized he'd rather be making booze. Excellent.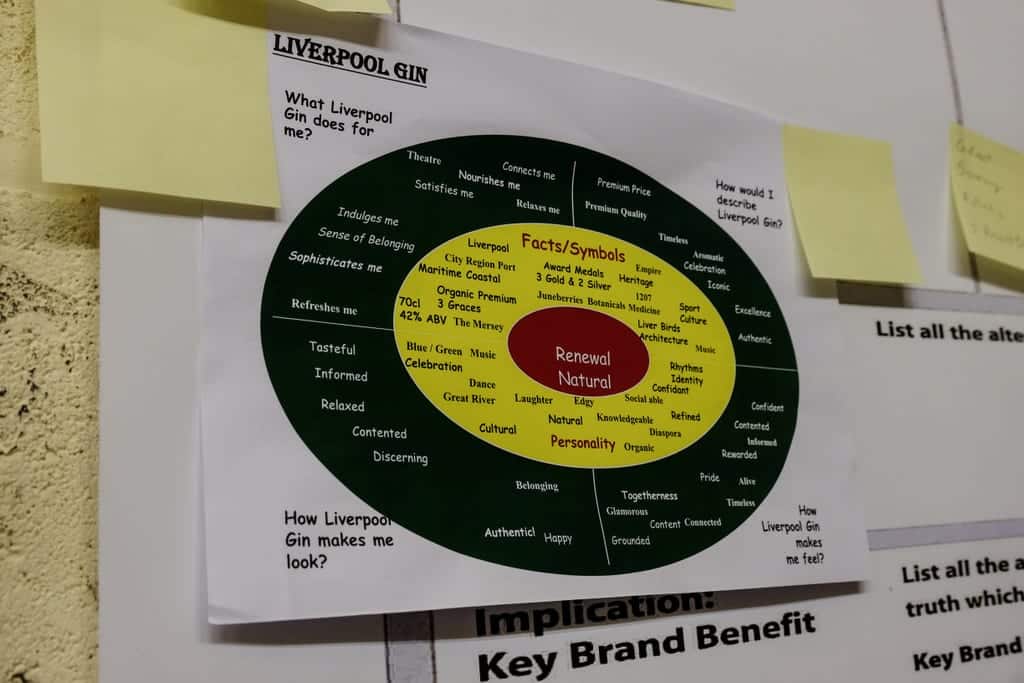 Here's a question that lots of entrepreneurs overlook — how does your business make people feel? Liverpool Gin charts out everything they want people to experience, from laughter to Liver Birds.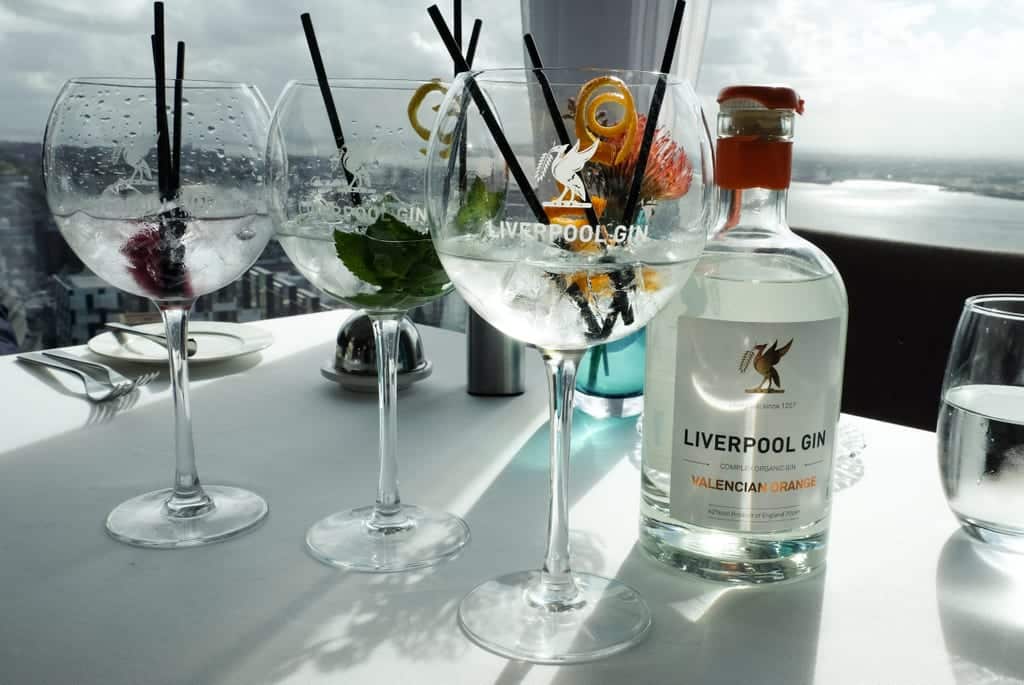 Now, THAT is the way to enjoy a Liverpool G&T — on top of the city! Founder John O'Dowd and his lovely daughter took me out to lunch at Panoramic 34, with 360-degree views over the city.
And we sampled each of their gins — the regular, the Valencian Orange, and the Rose, each in a proper gin and tonic glass (that's how you should be drinking them, by the way!).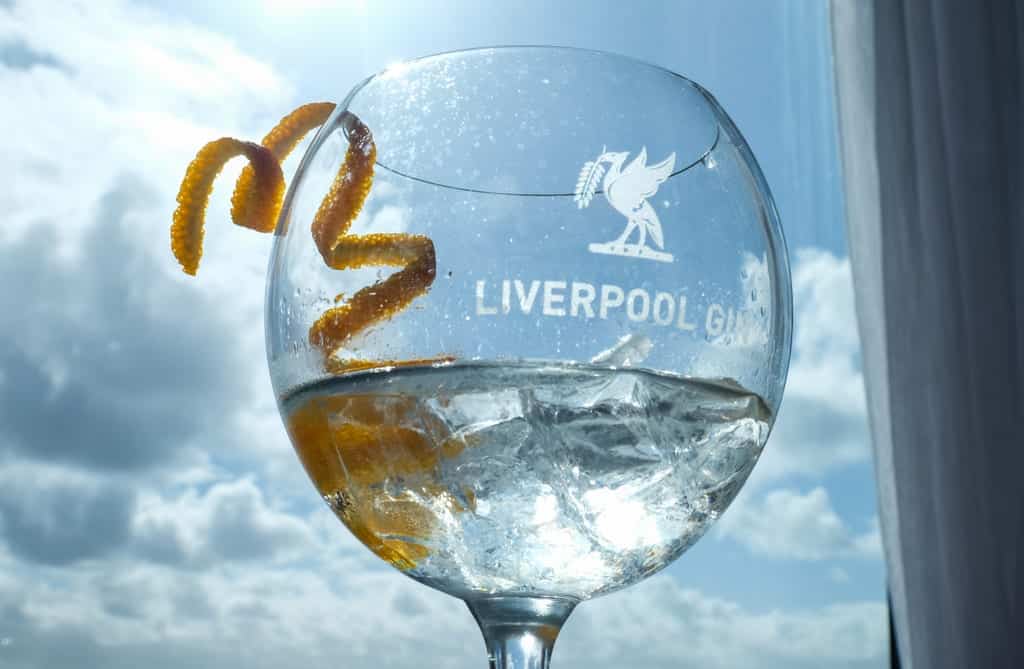 My favorite? Easy. Valencian Orange.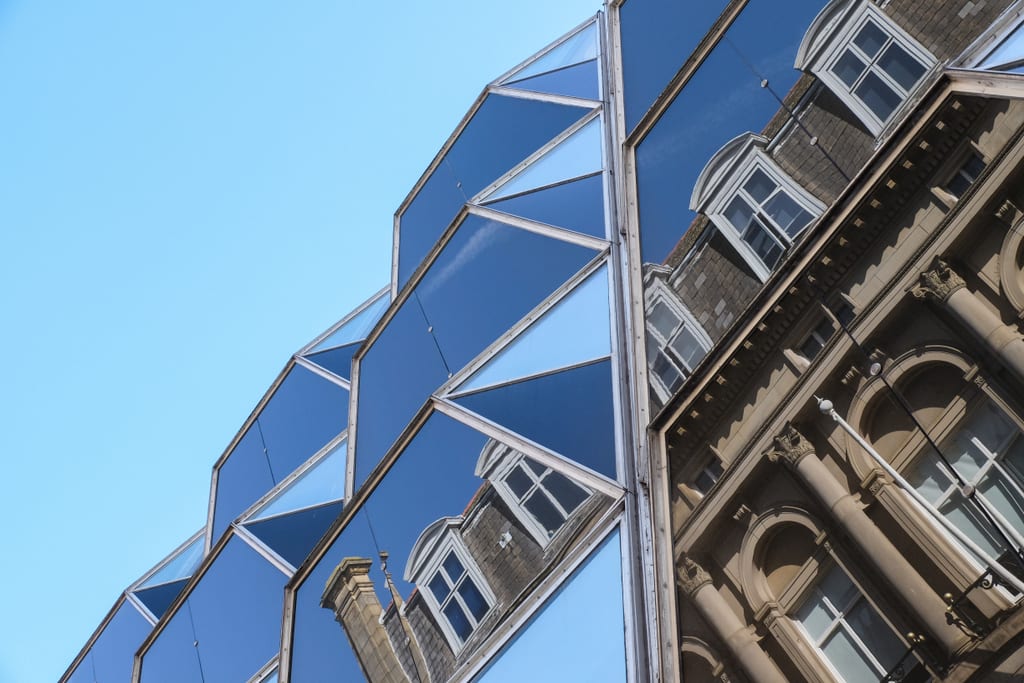 I love this picture. THIS is Liverpool.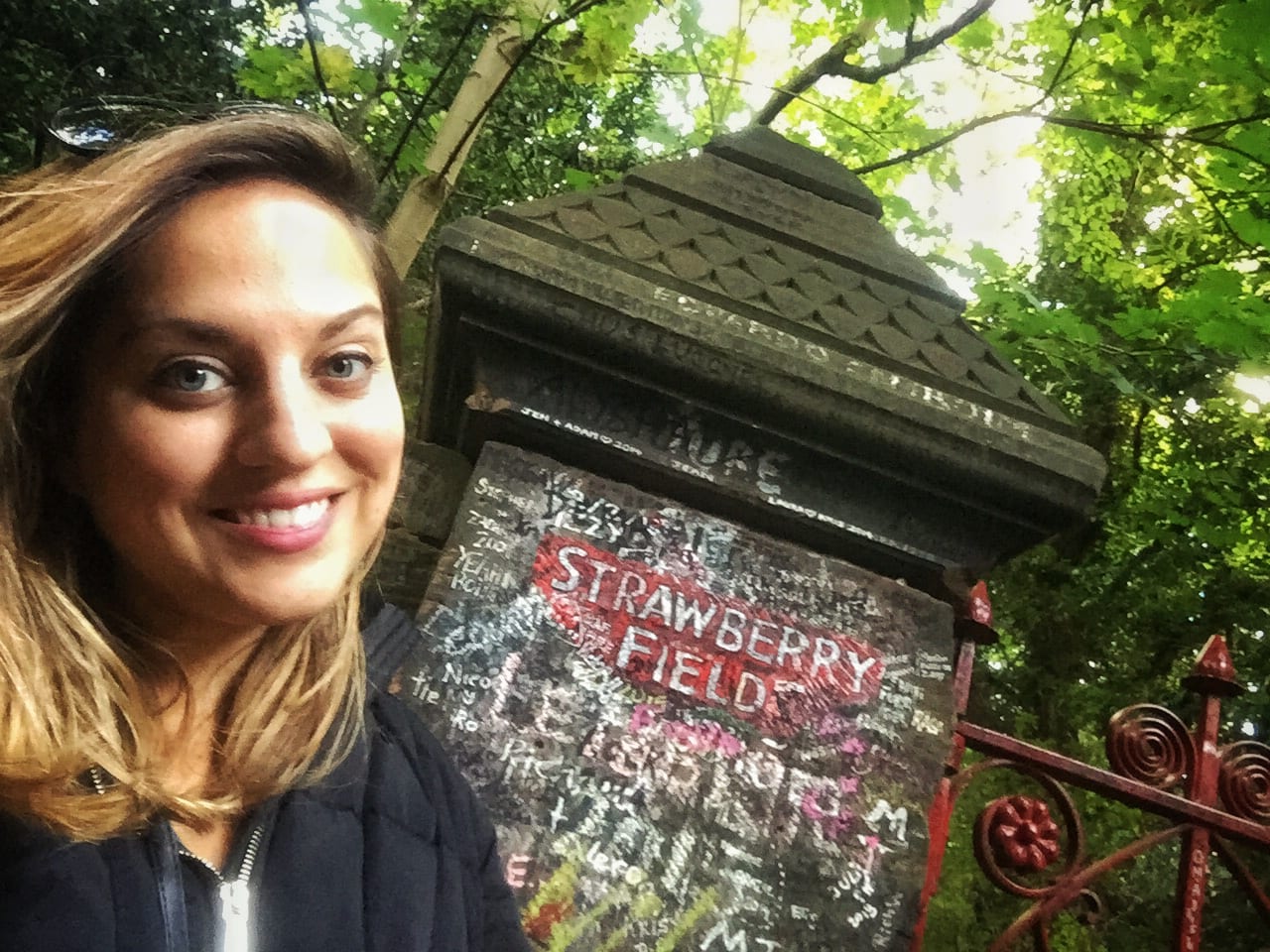 I wanted to do some Beatles touring in Liverpool, and I had quite a day of fandom, including a selfie at Strawberry Fields! This was part of the Magical Mystery Tour.
Stay tuned for a full post on Beatlemania in Liverpool.
Did you know you can make a gin in your hand? Master Distiller Rob Dorsett of Langley Distillery pressed the botanicals into his palm — gin, coriander, angelica, lemon, cassia, and more — and I'll be damned if it didn't smell just like a glass of gin.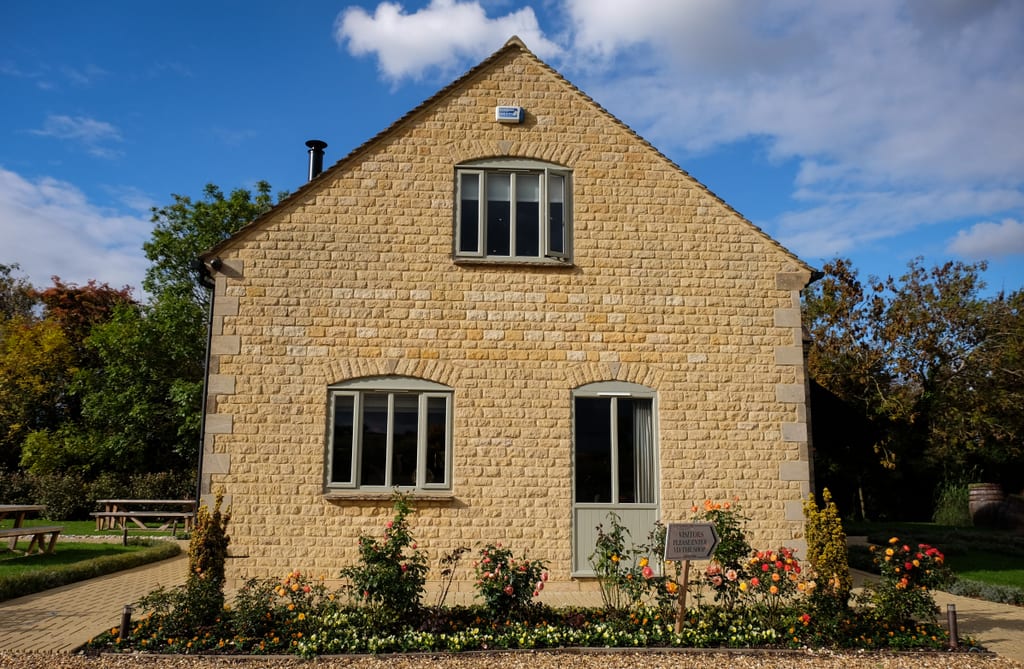 How beautiful is this little house? It's Cotswolds Distillery! Being there felt like a gentle hug on a sunny day.
I was also very surprised that it was run by an American! Dan Szor, a native New Yorker and former finance professional, fell in love with the Cotswolds and an Englishwoman (not necessarily in that order) and he started the distillery last year.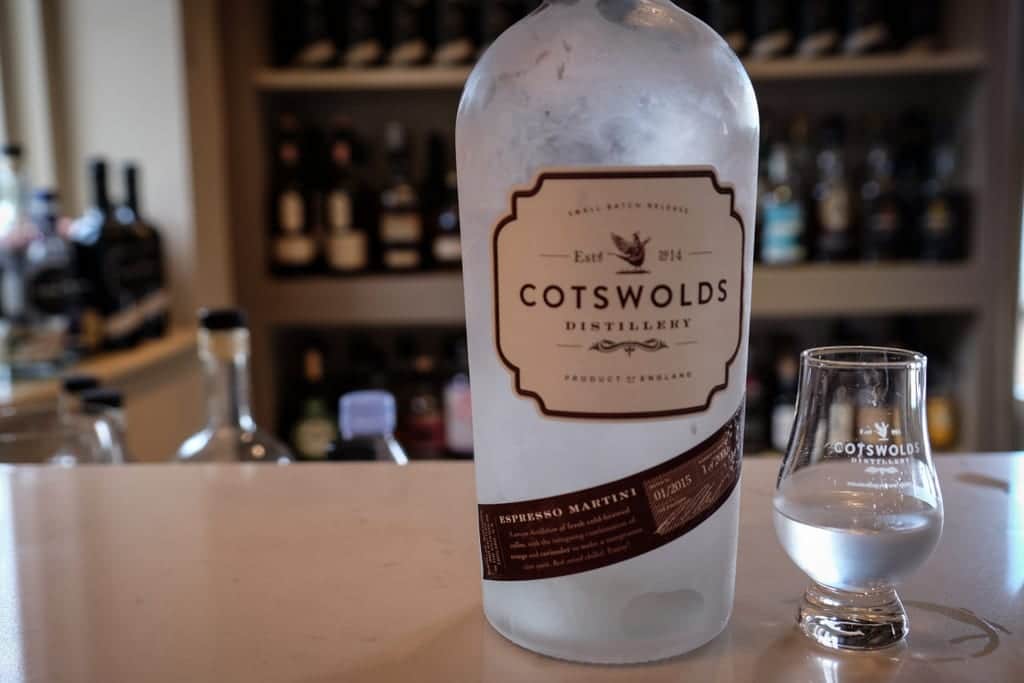 Cotswolds Distillery Espresso Martini Gin is the single best gin I had all week and I HAVE BEEN KICKING MYSELF EVER SINCE FOR NOT BUYING A BOTTLE THEN AND THERE. Dan, any chance you can help a girl out?
Really, really regretting that. I could sit and sip that stuff neat all day long.
It's probably better that way. Cailin and I would have opened the bottle next week at our Mallorca villa and finished it within an afternoon.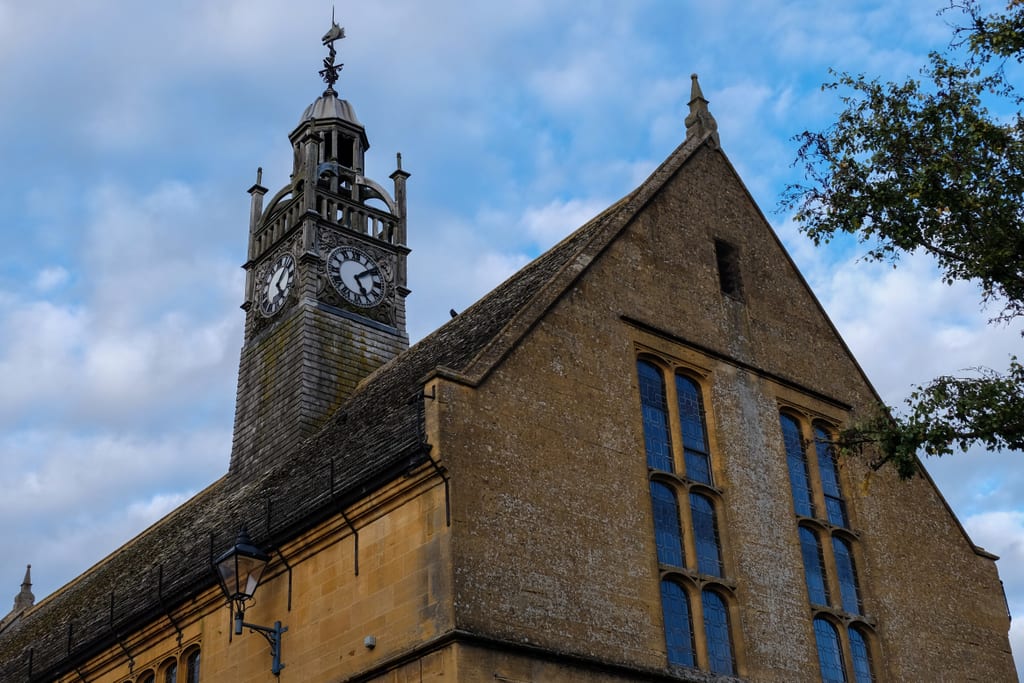 I had never been to the Cotswolds before, and I quickly fell in love. Such perfect little English villages!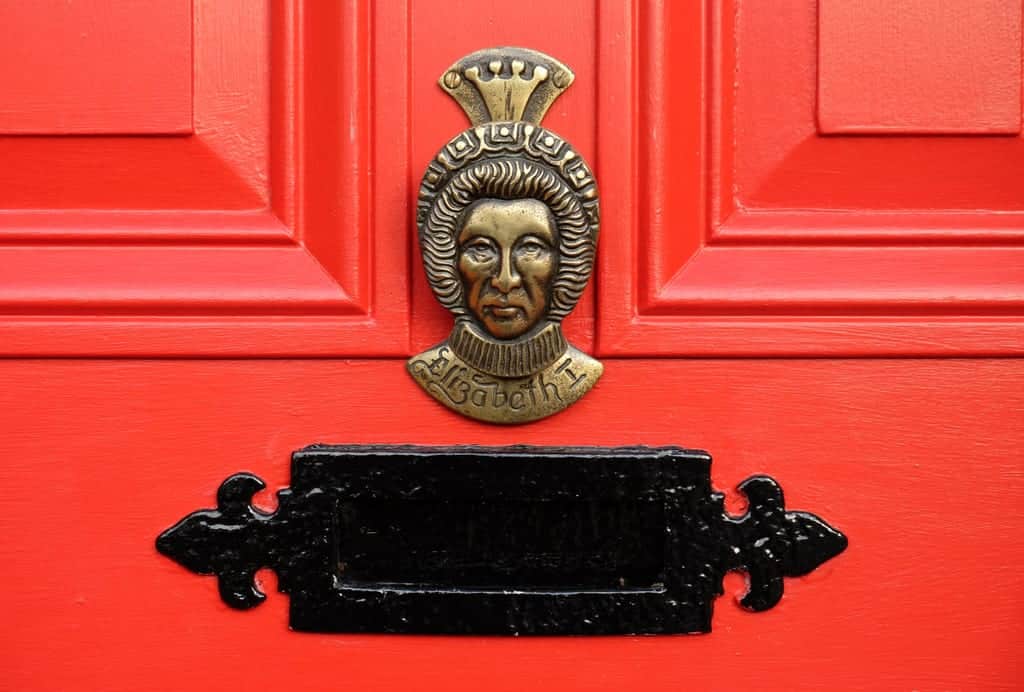 Well, that scary face is a way to keep the Jehovah's Witnesses from knocking.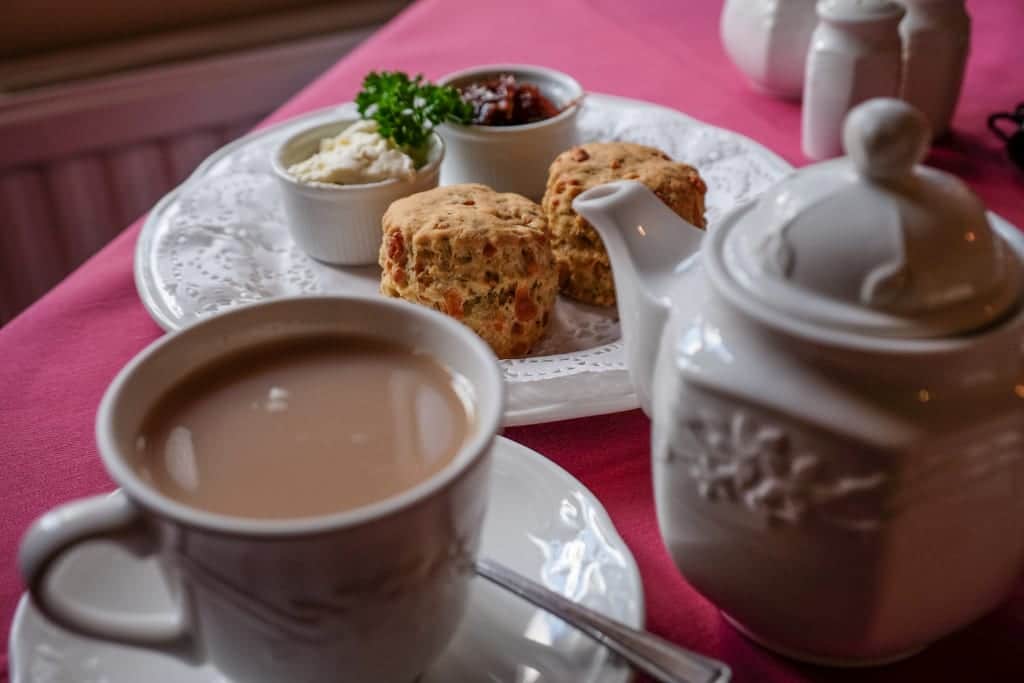 Definitely an occasion for tea and scones.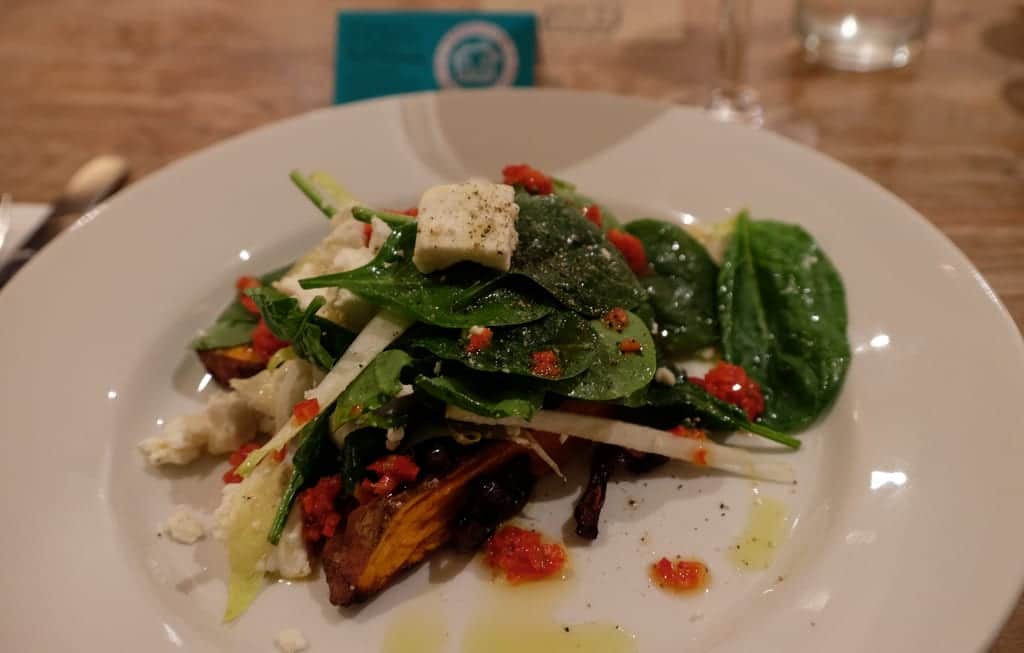 I consider the UK the country where I struggle the most to eat healthy, especially in smaller towns and more traditional regions. But at The Horse and Groom in the Cotswolds, I had a smashing salad: spinach, feta, chili peppers (!), sweet potatoes, fennel, and lemon vinaigrette.
Who knew that feta-chili-lemon was such a good combination?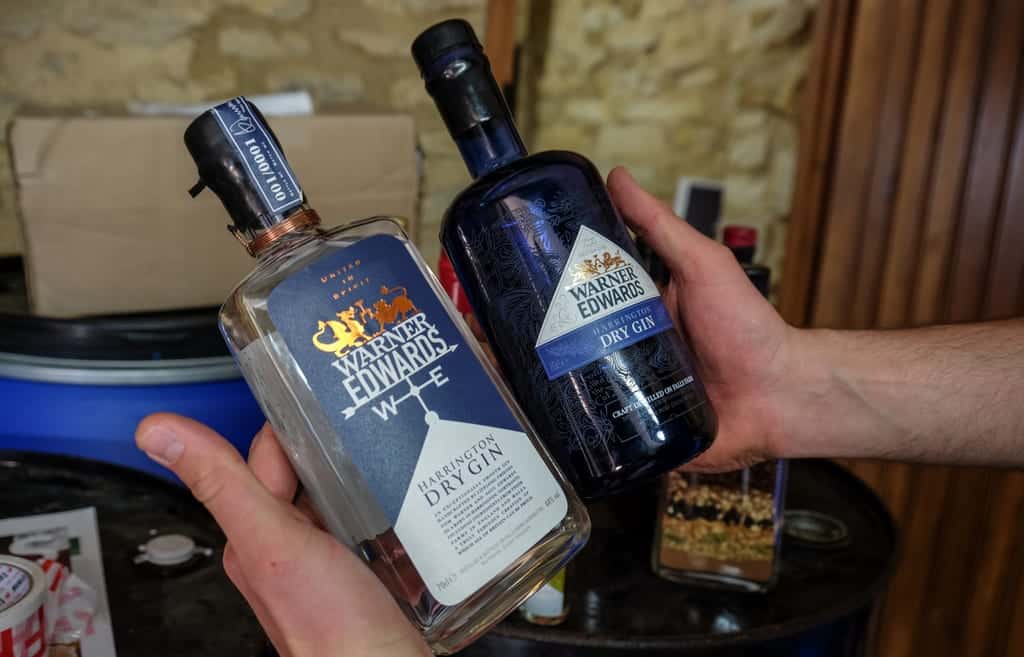 Design is a huge factor when you run your own distillery, as I learned at Warner Edwards in Northamptonshire.
Tom Warner is half of the founding team (the other half is his best friend, Welshman Sion Edwards, whom I sadly didn't get to meet). Having been in the game for three years now, they're one of the older craft gin distilleries in Britain.
They've also gone through one bottle redesign. Here Tom holds the old bottle on the left and the new bottle on the right. The first bottle was a bit too "blokey," Tom says, and I agree. They wanted a softer, more appealing design, and they got a gorgeous, expensive-looking etched bottle.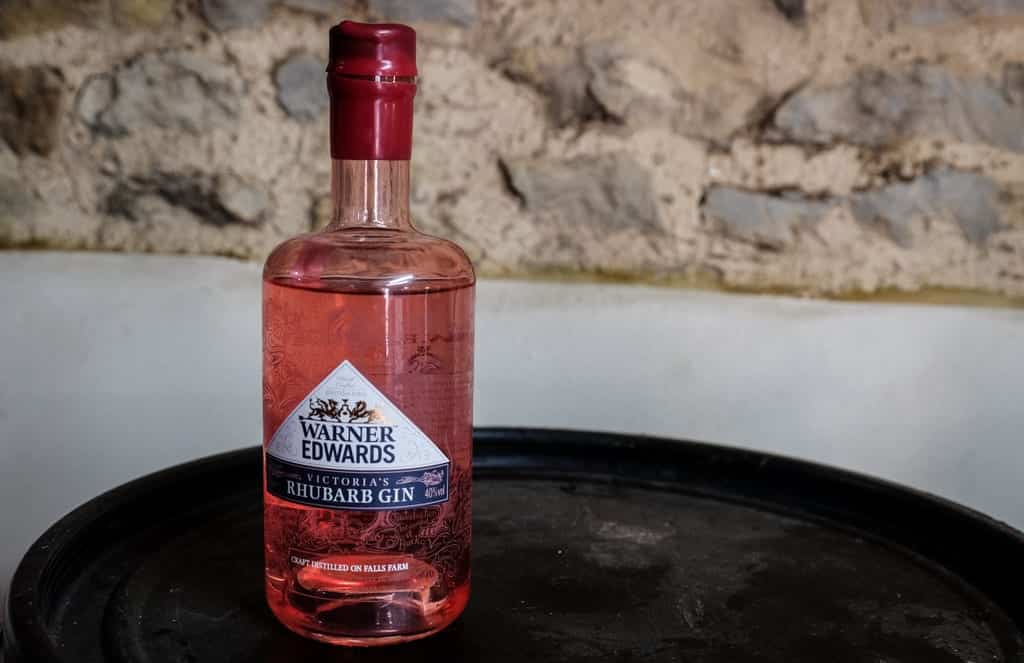 You can see the etching on this bottle a bit better. On the top is a W and E — one is Warner, one is Edwards; one is from Wales, one is from England; one is from the west, one is from the east; and so on.
Victoria's Rhubarb Gin is actually QUEEN Victoria's rhubarb gin! It's made from rhubarb that used to grow in Queen Victoria's garden!
Tom also pointed out that they're now selling this gin at Fortnum & Mason, the current Queen's grocer. How did Fortnum's feel about that? "There was a lot of tight bums."
(Oh, and I barely looked up from my phone on the whole visit because I was jotting down every word Tom said. The man is beautifully profane and a verbal gold mine. I can't wait to share a collection of his one-liners.)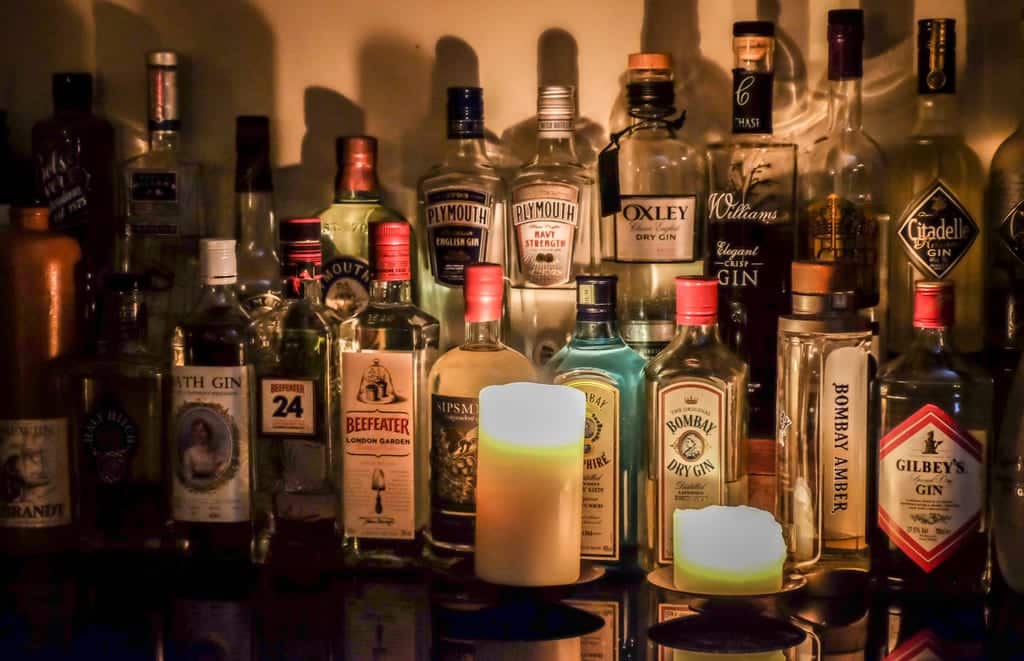 And finally, if you're visiting London, you can take a class at the Ginstitute in Notting Hill. With my crazy schedule, I was only able to drop in briefly, but it was a fascinating look at the history and craft of gin — and includes lots of drinks!
Essential Info: Some of these distilleries offer visits and tastings, including Lakes Distillery, Cotswolds Distillery, and Warner Edwards Distillery. You can show up without an appointment at Lakes or Cotswolds, but call Warner Edwards to schedule a visit in advance. These are all still new distilleries, so check their sites for the latest information.

Mountain Goat offers a variety of private and group tours through the Lake District. Check out the full list here.

The Beatles Magical Mystery Tour is a bus tour that goes all over Liverpool. It costs £16.95 ($26) and includes admission to the Cavern Club is included.

Classes at the Ginstitute last three hours, include history, drinks, and gin creation, and cost £110 ($168).
This campaign was created and sponsored by the GREAT Britain campaign and UK Trade & Investment in partnership with iambassador. Adventurous Kate retains 100% editorial control and all opinions, as always, are my own.
Are you a gin drinker, an anglophile, or both?
Get email updates from Kate
Never miss a post. Unsubscribe anytime!