Adventurous Kate contains affiliate links. If you make a purchase through these links, I will earn a commission at no extra cost to you. Thanks!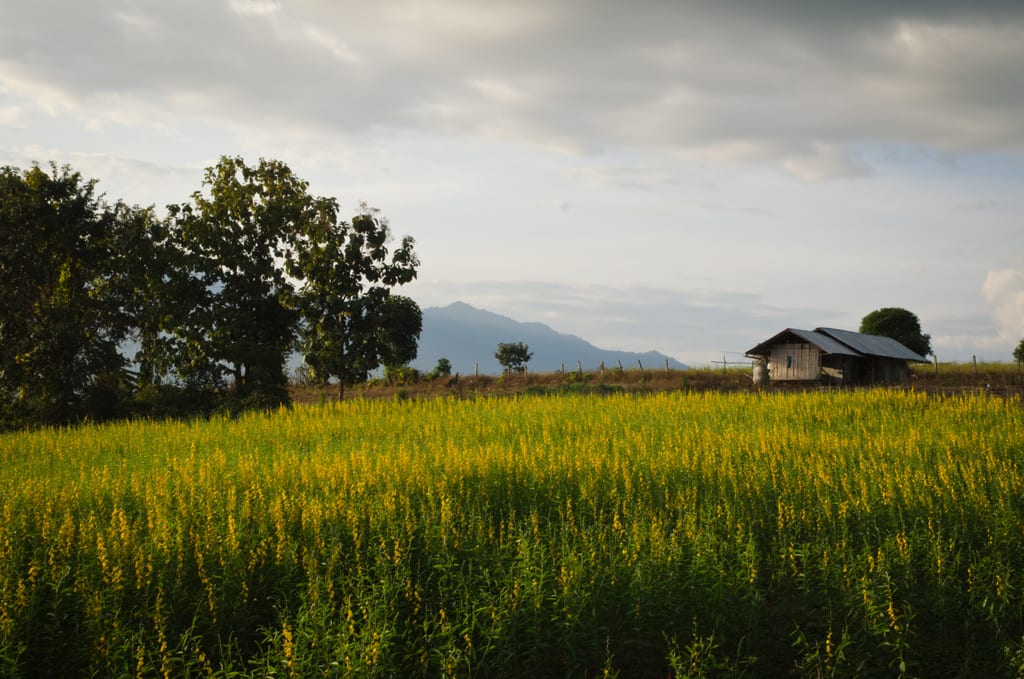 It's Monday in Mallorca and your jeans need to be replaced. They're the only pair you brought for this trip, and you've dropped so much weight in recent months (GOOD THING!) that that they're barely hanging on your hips, fitting you poorly. And you could live with that, but now there's a hole near the crotch for some reason, and you can't get by with that anymore.
If you didn't care about fashion, you'd find the nearest H&M or Primark and get a crappy cheap pair. But you're sick of looking like a slob. Jeans are a staple and a good pair is an investment. Only a quality pair will do.
But out here in a rural town on a Mediterranean island, the only shops are little touristy boutiques where they'll charge you 200 euros for a belt and you haven't seen any jeans on display. You'd have to head to a city and hit up a real store.
El Corte Ingles? You remember that that's the big department store in Spain. They probably have one in Palma. They must have one in Palma.
But that would require taking the bus, and then probably a taxi, and you'd need data on your phone to make sure you found your way to an El Corte Ingles and back to the station.
But the data on your phone is gone. The only data option at Vodafone was 1.5 GB, and you knew that wouldn't last you a full week. The ladies at the store told you that you could top up, which you've done easily with Vodafone in other countries, but for some reason, losing your data package on this account means that you can't access any internet, even the Vodafone site, unlike virtually every other SIM card.
Oh, and have you mentioned that your villa has lost its wifi?
You call the number on the package. It's all in Spanish and you can't get through to any real human. Forget adding more data. There's no Vodafone shop in the town where you're staying.
Now the expedition to Palma is looking like a long bus ride, a taxi, and dropping into several cafes to find wifi so you find a place to buy the jeans. Plus saving all the bus schedules in advance and taking screenshots of Google Maps.
Assuming that you can find a decent pair of jeans there.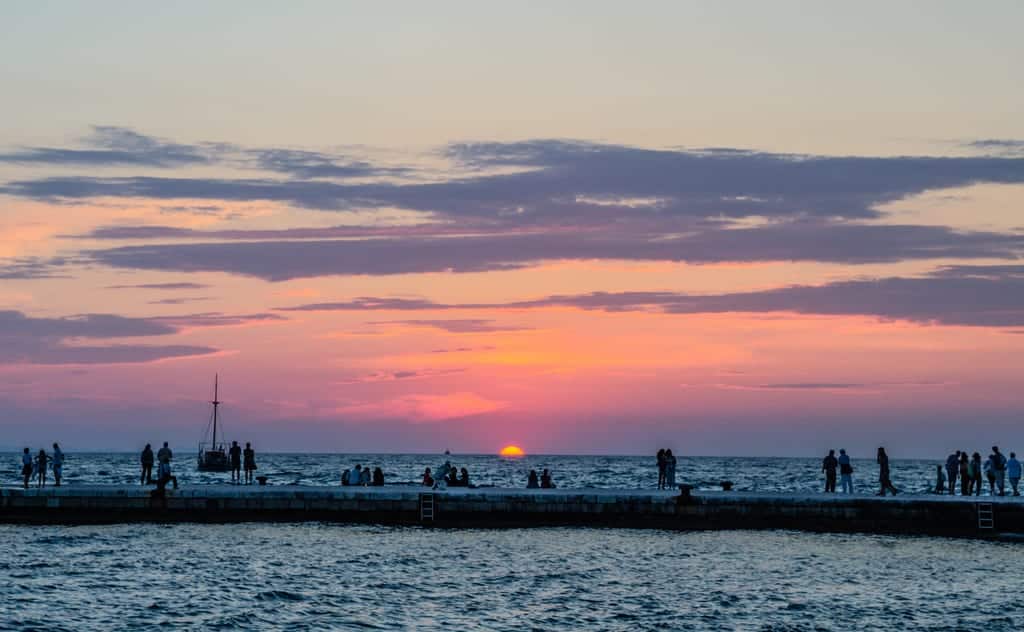 All of these instances are starting to add up.
I wanted to write a post detailing the day-to-day of what it's like to be a nomad when things are spinning out of control. Because though I've been happily rolling with the punches for the past five years, it's starting to get to the point where my tolerance is fading.
Don't get me wrong — I am deeply grateful for being able to live this nomadic lifestyle, and there is so much that is good about it. I ended up in Mallorca on a whim because Cailin booked herself a villa and I thought, "Well, that sounds fabulous!" and flew out to join her. Our friends Candice and Vicky did the same thing.
How often do you get to see your friends like that? Cailin and I have actually hung out on four continents by now (Europe, Africa, Australia, and North America). That's far and away my favorite thing about this lifestyle — hopping on a plane to see your friends someplace awesome.
There are some other major benefits, too. There's chasing summer — hanging out on a Caribbean island while your friends and family are at home are miserable in yet another record-breaking New England winter.
There's being able to enjoy things at their source, whether it's Vietnamese food or salsa music. Or avocados that are actually ripe when you buy them.
There's enjoying a high standard of lifestyle for very cheap — pupusa dinners in El Salvador for around $3, or a balcony apartment in Albania with the view to end all views for $35 a night. All while continuing to earn a normal salary.
And there's learning more, every single day, about different places and cultures and the world that we live in.
But after five years, I can now admit that I'm tired. Things that didn't bother me as much are now making me want to scream and pull my hair out.
Here are more snapshots from the solitary nomadic life.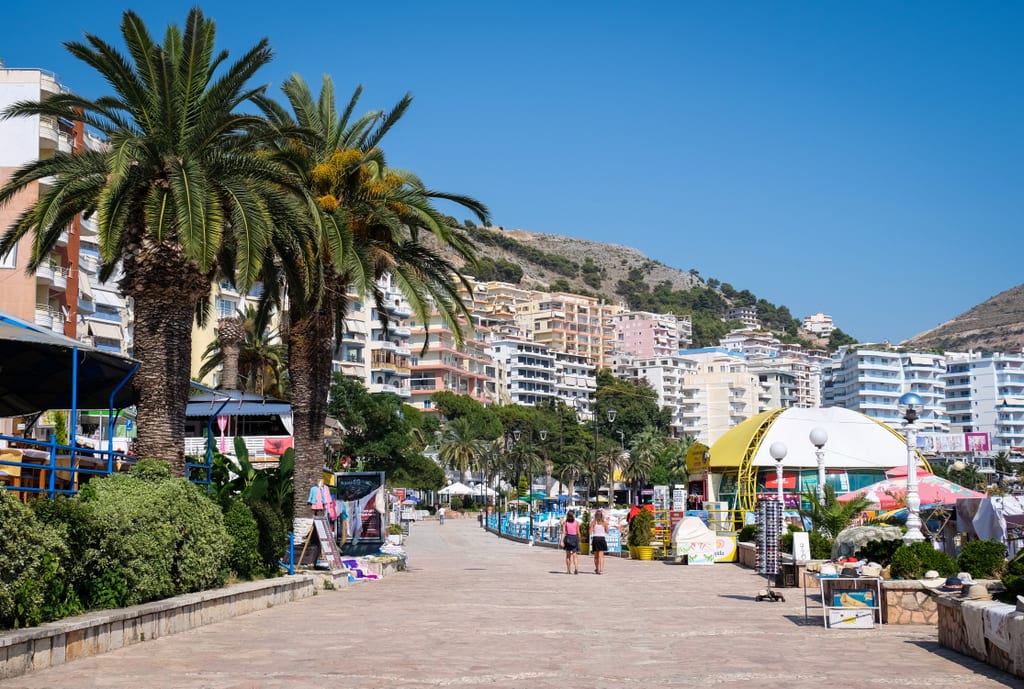 More Instances
There's getting to Albania and dying for a mani-pedi. And while you can find nail salons on every corner in New York City, you can't say the same for Albania. None are in sight in Saranda, nor in Berat, and you cave and do your own nails, badly, in your hotel room.
There's going out in a country, like Germany, where people can still smoke in bars, and your one winter coat stinks to high heaven after an evening out. But finding a reliable dry cleaner, especially when you're only in town for a few days and don't speak German? A huge hassle. You'll settle for stinking.
Or there's having to figure out how to do laundry. During your summer of Airbnbing, nearly every rental that had a washer did not provide laundry detergent. Another thing to track down and purchase in a foreign country. Not to mention how most washers are utterly perplexing to operate when in another language.
None of these are great tragedies. Just annoying.
And you start fantasizing about the strangest things — breaking a high-heeled shoe and going to your shoe guy around the corner and getting it back the next day, shiny and new.
Or spilling red wine on a white cashmere sweater and pouring the white white and vinegar on it, as they're both stocked in your pantry, before taking it to your local dry cleaner who knows you by name.
Being lost and calling up an Uber on your phone without tracking down wifi or asking a local to call you a taxi, without knowing whether it's even a legitimate taxi.
Breaking a heel in Guatemala? You'd be totally clueless.
When this is what you fantasize about, not winning the lottery or being a backup singer for Kendrick Lamar, you know it's time to make some changes in your life.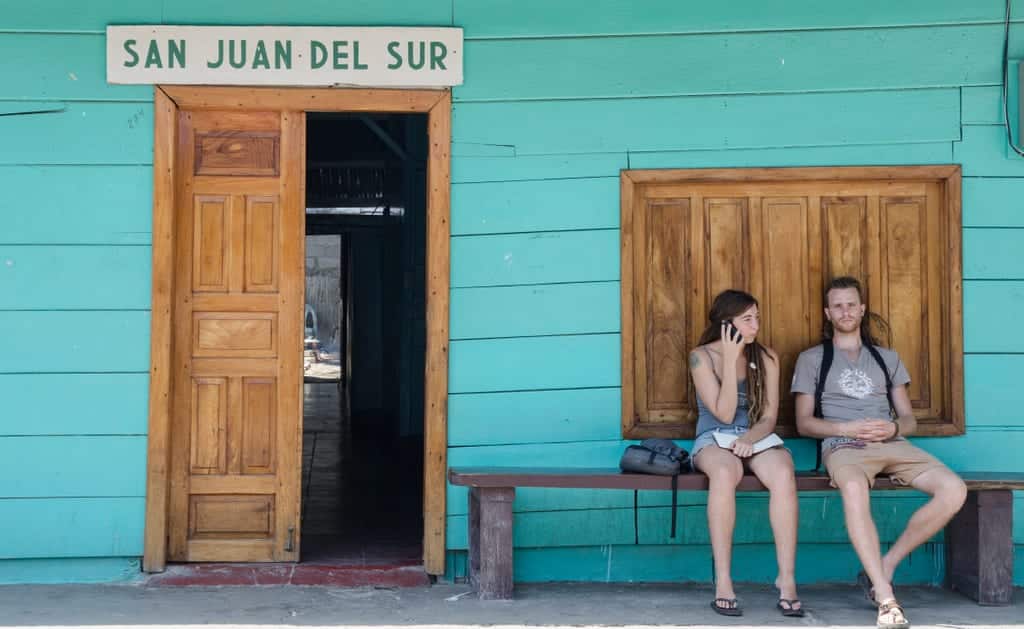 And A More Significant Part Of Things
Then there's meeting a guy while hanging out in a group of your friends. He's fun. He's great to talk to. And yes, he's handsome. But you don't pay that much attention until he goes to the bathroom and your friend grabs you and says, "Kate, he likes you! It's so obvious!"
"You think so?" you ask, dumbfounded.
"Watch him! He's only talking to you!" she exclaims.
So you watch him. And your friend is right. He's talking to the whole group, technically, but really, he's only talking to you.
So as the night goes on, your friends peel off one by one to go to bed and you stay out in the hostel courtyard with him, still chatting, each of you with a big $1 beer in hand. After an hour or so, he takes your face in his hands and kisses you.
And so another Three-Day Boyfriend, for lack of a better term, is christened. You've had a lot of those (and you'll have more of those in the coming months). You spend the days doing your own thing, mostly, but you two meet up whenever you can, dancing in the bars and strolling hand in hand. You drop into his room and jump on him for a quick make-out session before heading out with your friends for dinner. And you have no intention on it lasting any longer than until you leave this destination.
Most of these Three-Day Boyfriends are the type you wouldn't dream of bringing home to your family. But after a few days, you're struck by how good a guy this one is. Super hot. Super sweet. He has a very cool, creative, somewhat autonomous (if not entrepreneurial) career, and he's successful at it. He treats your career with respect and admiration. He's American, for once (good job, Kate!), and the kind of guy who flies to a random Central American country for a long weekend.
You have a ton in common — far more than the guys you've dated seriously. But more importantly, you get along amazingly with this guy in every way possible.
As he prepares to fly home to the west coast, you're struck by uncharacteristic sadness. It's not that you're in love with him. Nothing like that. Just that, well, if you two lived in the same city, you would have been a great couple. The kickass fun couple everyone loves to hang out with.
As it goes, you hug each other goodbye and talk about staying in touch and how nice it would be to meet up again somewhere. Maybe in his city. Maybe somewhere random.
But stop. Wouldn't it be worth pursuing something more with this guy? No. Out of the question. You've done the long-distance thing before, as well as the half-and-half visa regulation relationship. It fucking sucks and you have zero desire to do it again.
You are sick of meeting awesome guys full of potential and knowing that no, this will never lead to anything more. The relationship has a postmortem before it even begins.
Because, let's face it, when you live a life of traveling the world and running your own business, the dating pool becomes exponentially smaller. Most guys don't know how to relate to you whatsoever, and vice versa. A lot of the worldly guys look down on travel blogging as a career; a lot of the entrepreneurs don't travel beyond Vegas and Florida.
This is one of the biggest costs of living a nomadic lifestyle. Having no roots, not even an apartment in a city that you stay in a few months of the year, means that there's zero chance of cultivating relationships, both romantic and platonic. And while I've lived this way for quite awhile, I'm not quite up to doing it further.
As I spend a final winter in the tropics and settle down in a new apartment in the spring, I feel satisfied in my decision. When it's time to make a big change, life will tell you, and I know I hear it more than ever now.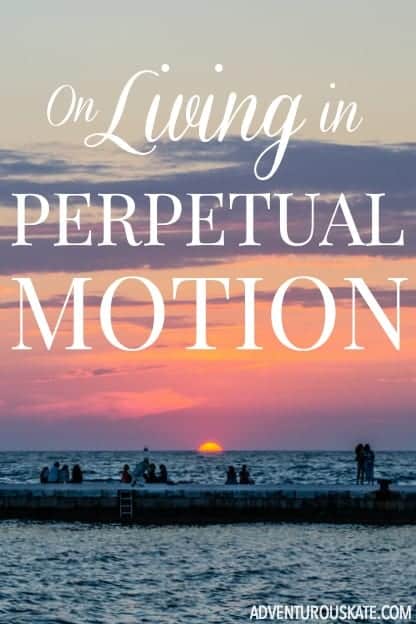 Get email updates from Kate
Never miss a post. Unsubscribe anytime!