Adventurous Kate contains affiliate links. If you make a purchase through these links, I will earn a commission at no extra cost to you. Thanks!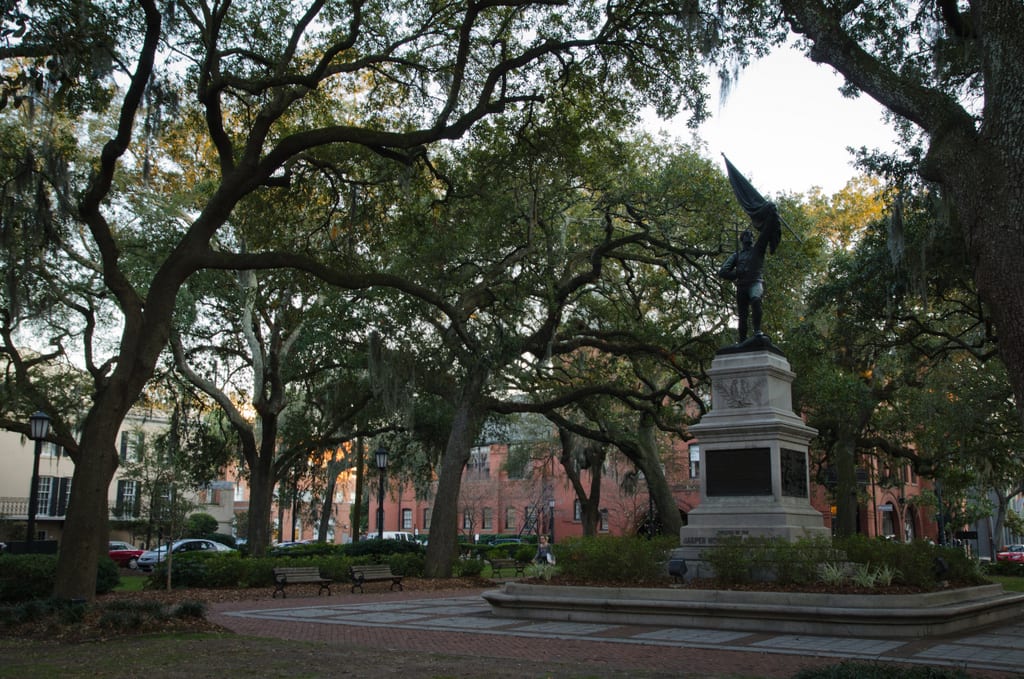 Most destinations give me a chance to fall in love with them on my own terms.
Savannah did not do that. Savannah insisted, demanded, and eventually took me by the hand and intoxicated me by force.
Did I protest?
I wouldn't dream of it.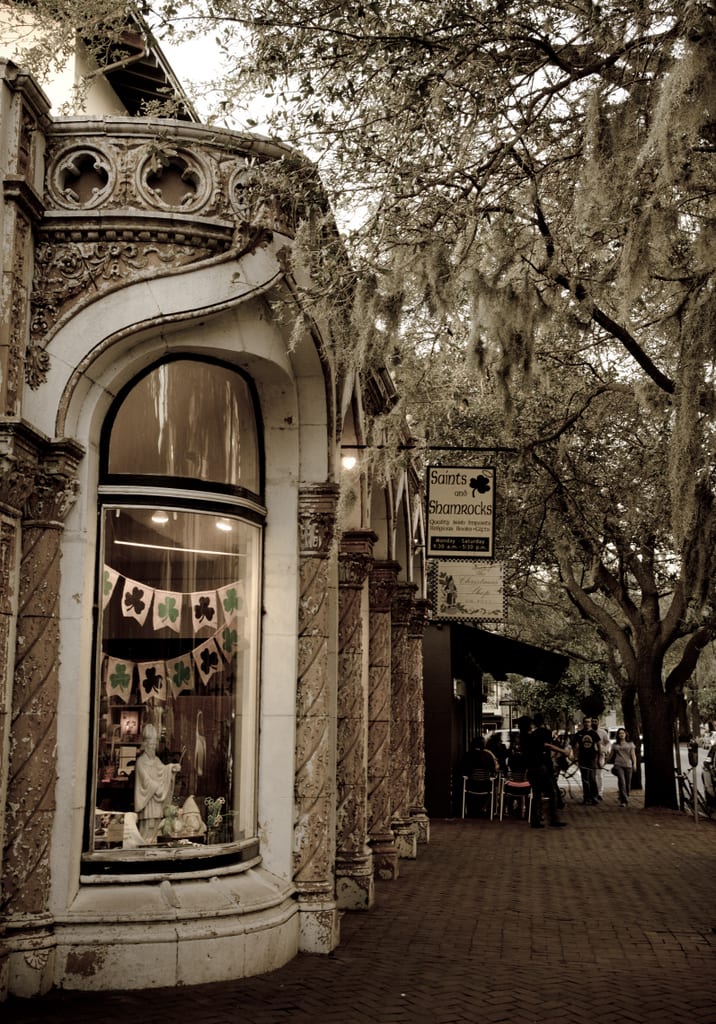 Savannah, the famed small riverside city in Georgia, is charming, as many small cities are. Savannah is beautiful, and immaculately tended, and full of interesting places to explore.
Savannah is most famous for its squares — twenty-one in all, spaced neatly, each of them filled with oak trees gently swaying in the breeze. These squares are dedicated to important figures in Savannah's history, plaques and signs filled with an extraordinary amount of historical detail.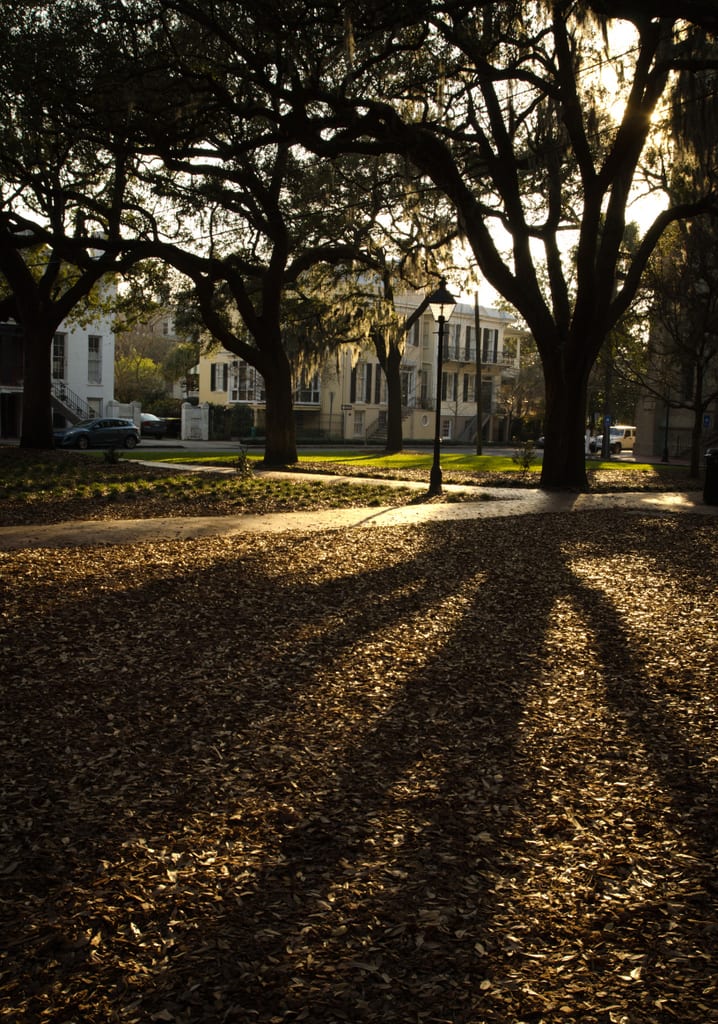 Savannah is relatively isolated, a factor that has built up a close-knit community whose ancestors have lived here for generations. Until fairly recently, Savannah wasn't well connected in terms of transportation. Even nowadays, many people find it easier to fly to Charleston and make the two-hour trek down.
But in the end, it wasn't the cute, pretty elements that won me over. What differentiates Savannah is the dark, macabre current running through the city. Violence, murder, slavery, ghosts. Some people consider Savannah to be the most haunted city in America, and the stories you hear will keep you awake at night.
Truth: I once let out a scream because I thought a traffic light was a ghost.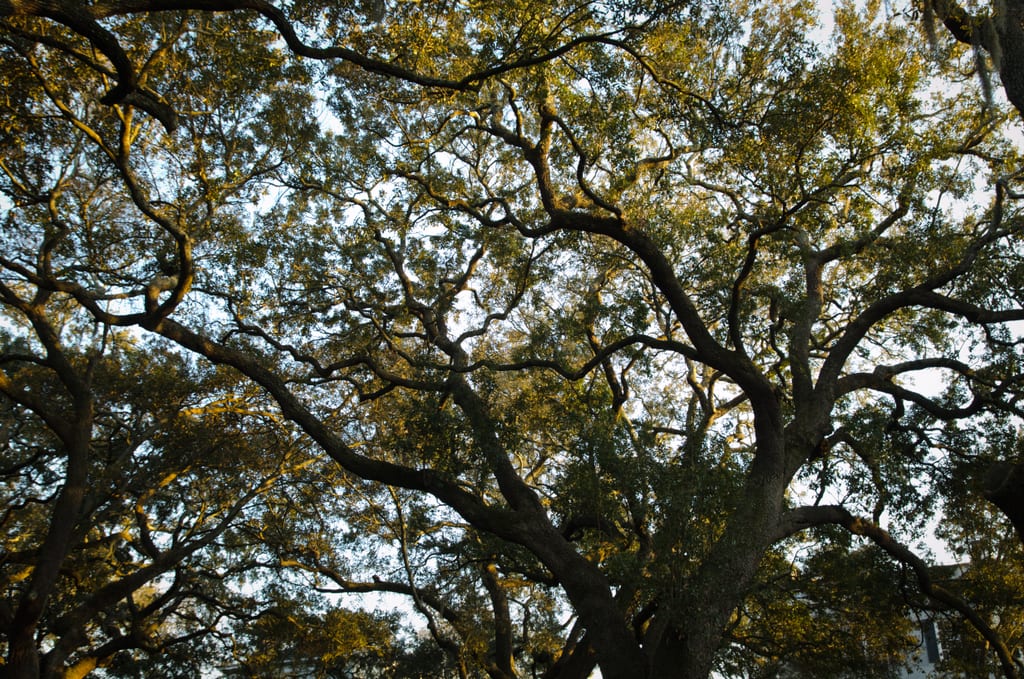 I had allotted three nights in Savannah because I had the feeling I would love it. This was perfect for the road trip, but I easily could have stayed for weeks, the elements of the city swirling around me: bourbon, Spanish moss, long-dead ghosts, and layers of feuds and vendettas simmering underneath southern smiles.
I let myself be drawn in — but I wouldn't trust anything Savannah said.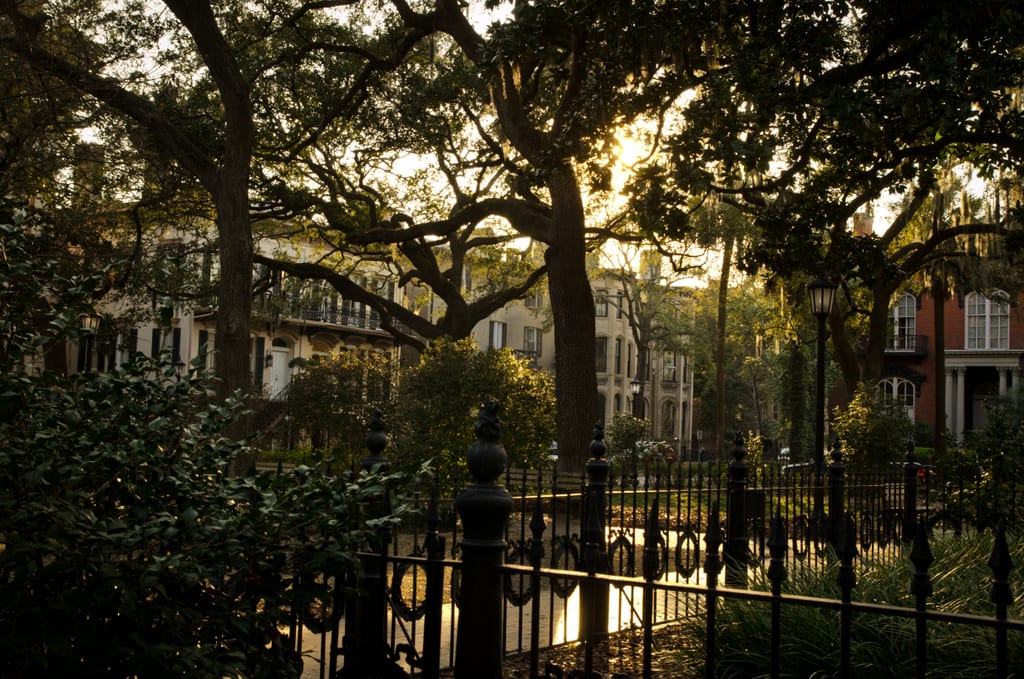 So what did I do in Savannah?
I could tell you about how I ate at Mrs. Wilkes' boarding house like everyone else, and how her fried chicken was the best I had in the South.
I could tell you about sitting on Forrest Gump's no-longer-there bench.
I could tell you about how I went on the Dead of Night ghost tour, one of the best tours I've ever been on with a guide who will entertain you deliciously.
I could tell you how the fountains were turning green for St. Patrick's Day.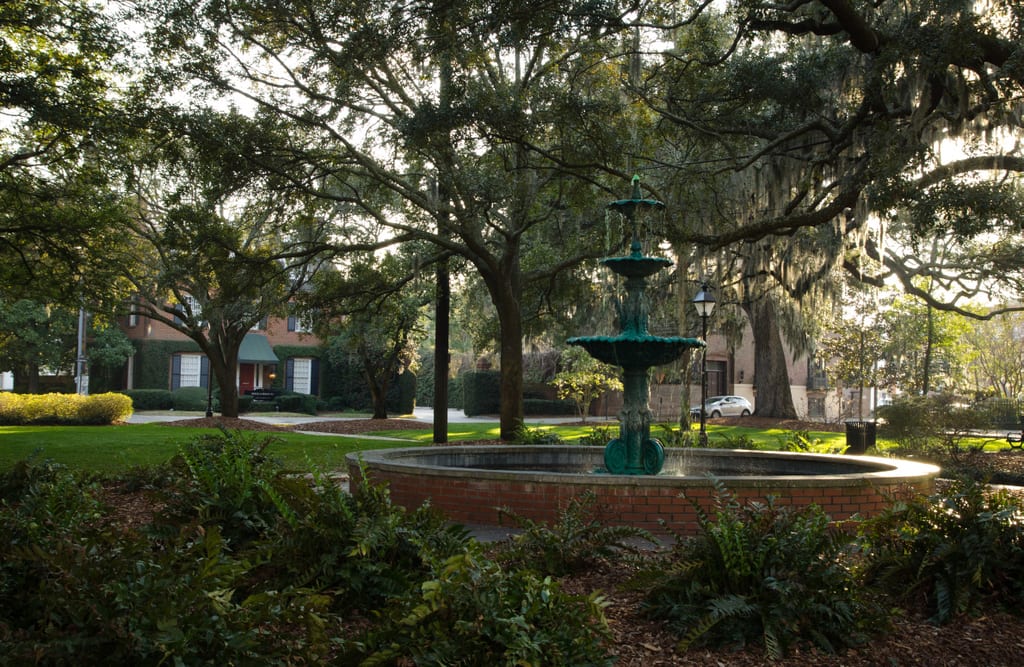 But Savannah isn't about the places you see, the things you do, the Paula Deen restaurants where you dine, the Paris-themed boutiques that you want to buy out. This city is all about the atmosphere, the beauty and charm and darkness woven together into a beguiling tapestry.
Believe me: Savannah is unlike any city I've ever seen, and it quickly nestled its way into my list of favorite cities both in the U.S. and the world.
My single biggest recommendation: read Midnight in the Garden of Good and Evil, in which Savannah is the strongest character in the book — perhaps the best destination-as-character I've ever read — and you'll have a better idea of what lurks beneath the surface of this haunted city.
That won't get you all the way to Savannah…but it will get you to buy a planet ticket at the soonest opportunity possible.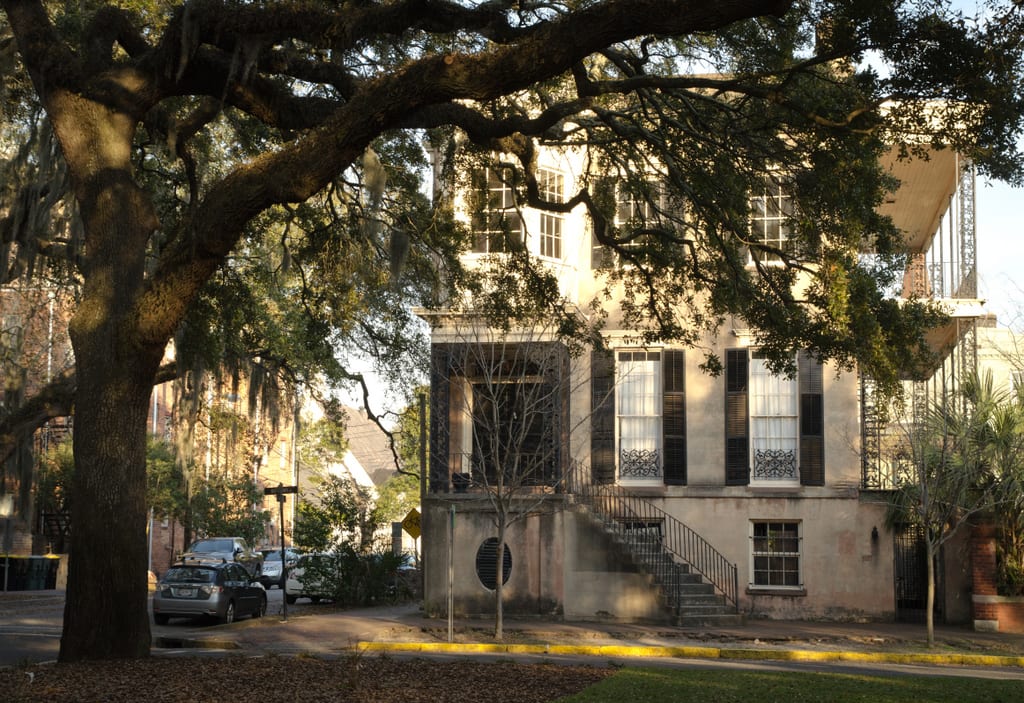 In other news, I want to buy a house in Savannah. This one would do.
Where I Stayed: Country Inn and Suites, Savannah Historic District
Out of six Country Inns I visited from Louisiana to South Carolina, the Country Inn Savannah Historic District was the best. It had the best location possible — like the other Country Inns I experienced, it was right off the highway, but it was also on the edge of the Historic District, just a 20-minute walk from the downtown area and a mere four-minute walk from Pulaski Square.
While most of the Country Inns are three-stars with far better service than you'd expect in a three-star, the Country Inn in Savannah felt far more like a four-star overall, from its ornamental lobby to the large, decorative rooms. And when you asked the employees how they were, every single one of them responded with a smile and, "I'm wonderful."
Whether or not they're directed to say that to their guests, I certainly felt wonderful throughout my stay and would absolutely stay there on my next visit to this dark city.
Rates start at $149; parking is an additional $12 per day.
The #SouthUSA campaign is brought to you by Country Inns and Suites by Carlson and Holiday Autos. All opinions, as always, are my own.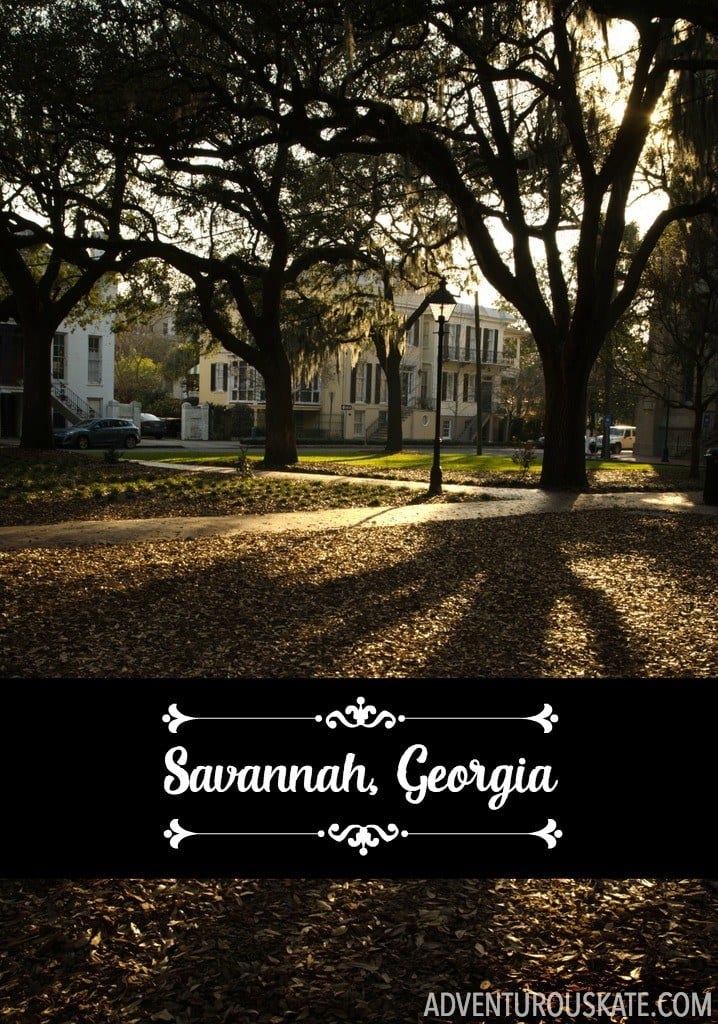 Get email updates from Kate
Never miss a post. Unsubscribe anytime!