Adventurous Kate contains affiliate links. If you make a purchase through these links, I will earn a commission at no extra cost to you. Thanks!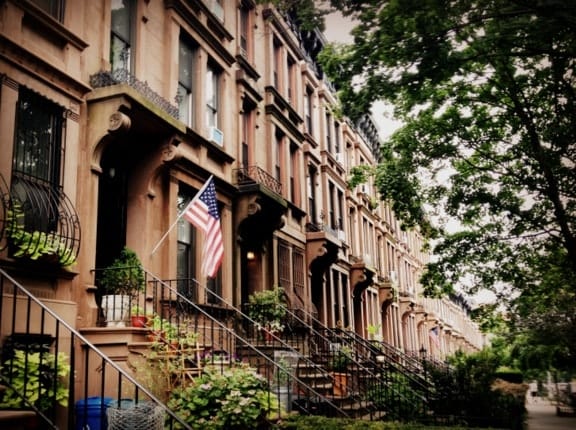 The following branded content post is brought to you by Airportag. As a new brand ambassador for this company, I'm excited to introduce these new products to you! I'm sure you'll fall in love with them as much as I have. Also, some of these links are affiliates, which, if you purchase, will earn me a small commission at no extra cost to you.
One of the best things about settling down is getting to decorate a home with items that represent my my travels. I'm moving in five days (eek!) and I've been perusing the web nonstop for unique items that will reflect my interest in travel.
I've never been much of a souvenir buyer (my photos are my souvenirs!) so in some ways, I'm starting with a blank canvas.
Here's the thing — I don't want my place to look like a giant travel museum. I'm multidimensional — we all are. Travel should be just one of a variety of interests and curiosities that we cultivate.
The solution? Primarily subtle decor with a few well-placed, quirky travel pieces. I think that the kitchen and bathroom in particular are the best places to go a bit crazier than usual.
I've been working with the company Airportag over the past few months, and in addition to cool travel shirts, they also have a lot of cool travel and airport code-themed quirky accessories for your home.
Here are some of my favorite home decor items that you can get on the site: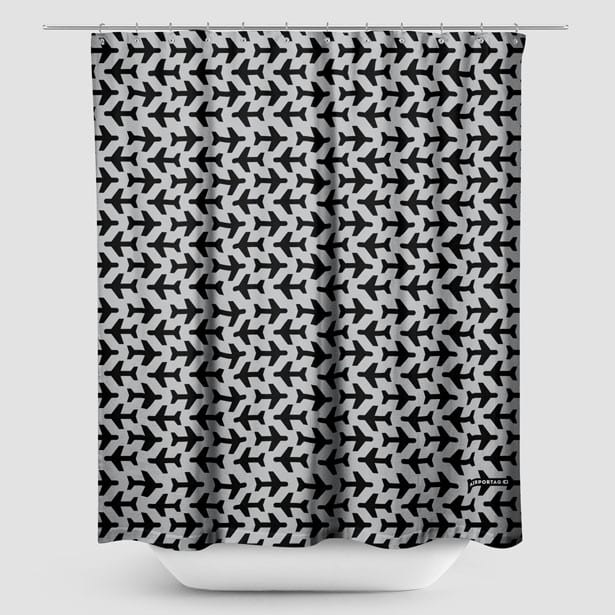 Airplane Shower Curtain
I am kicking myself that I didn't see this before buying my own shower curtain for my all-black-and-white bathroom. This shower curtain strikes all the right notes — it's fun, it's patterned, it's black and white! (They also have it in pink and blue.)
(Also going up in that bathroom, eventually? A black and white map of Bangkok and a black and white photo I took of the superkilen in Copenhagen.)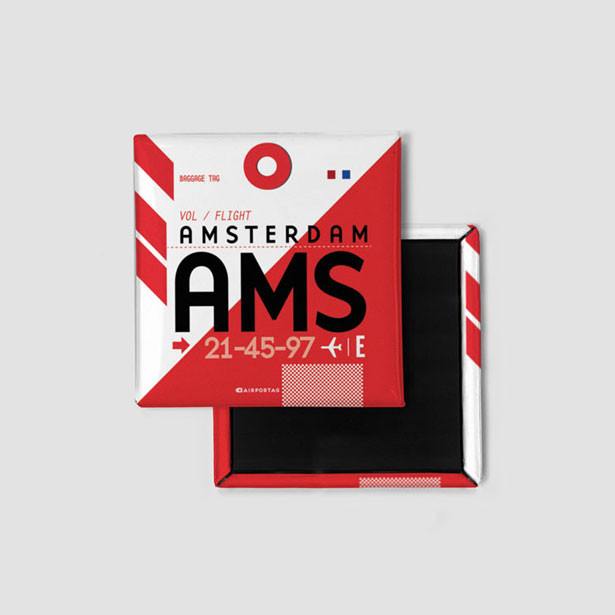 Airport Code Refrigerator Magnet
Refrigerator magnets are one place where I think you don't have to worry about subtlety — feel free to go crazy! I think a collection of magnets from your favorite cities would be nice, and this Amsterdam magnet would be nice paired with a few others.
These also make great cheap, low-key gifts for friends who are into travel.
Airport Code Magnets — $4.90 each
Jet Lagged Blanket
I can't tell you how many times I've come home from Europe and have ended up sitting on the couch, wrapped in a blanket, just trying to keep my eyes open past 10:00 PM. I love this jet lagged blanket because it's black and white and recalls the designs of old-fashioned departure boards with a modern,tongue-in-cheek saying.
Airportag also has blankets with passport stamps, world maps, European airport codes, and more.
Airport Code Canvases
I love canvases because they're lightweight, tough, and you don't have to worry about framing them. I saw this Edinburgh canvas and fell in love with the purple color! Not to mention that Edinburgh is one of my favorite cities.
I think these would look best stacked up in a row of three. Choose three of your favorite cities, or three cities with a theme. Here's an example:
I think they'd look good in a hallway. Lucky for me, my new place has a long, gallery-style hallway leading to the bathroom!
Airport Code Canvases — $39.90 each
Flag Pillows
Pillows are one place in the house where I wouldn't want to go too outlandish — but one matching, well-chosen pillow on an otherwise solid couch is a good mark of style. A Union Jack pillow is classic, but if that's a little too Spice Girls for you and you still like those colors, how about the Norwegian flag? It would look great on a navy or blue sofa.
Note that these are all pillow covers. You'll need to buy a pillow separately.
Flag Pillow Covers — from $24.90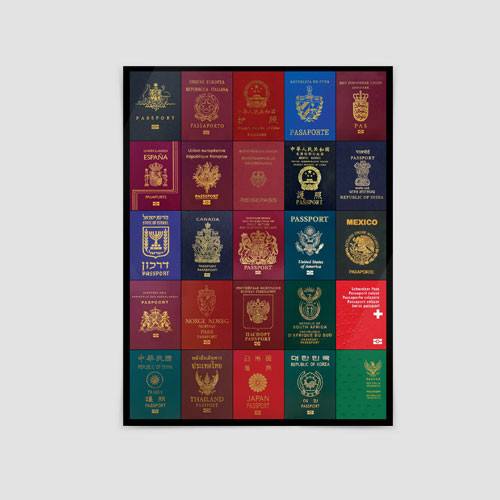 Passports Poster
Don't overlook posters as an adult — just make sure you frame them, ideally with a matted frame! College is over and we're definitely done with the dorm look. (My dorm was an homage to Paris, Paris sunsets, Paris black and white photography, and the movie Moulin Rouge. My first roommate hung up printouts of U2 and Dave Matthews lyrics. It…was not a fit.)
I really like this passports poster — and it also gives you an opportunity to appreciate your privilege for having a passport that gets you to most places in the world without much trouble.
Passports Poster — from $34.90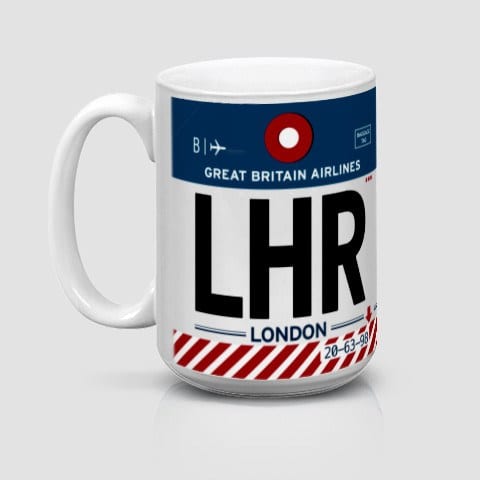 Travel Mugs
Mugs are my favorite way to go crazy with decor. I love having friends over and picking out a mug for them based on their personality! (You should see people's faces when I offer them my "I had sex with an elf in Iceland" mug.)
This way, you can subtly suggest cities that you think your friends would love visiting. You can even take it further — serve tea only in a London mug and coffee in a Mexico City mug.
Beyond the Home
Decorating my new place is going to be a long process — I might get the bathroom done quickly, but it will be months before I'll be able to show you the finished product. Anything else you suggest? I'd love to hear it!
Which of these items would you want in your home?
Get email updates from Kate
Never miss a post. Unsubscribe anytime!