Adventurous Kate contains affiliate links. If you make a purchase through these links, I will earn a commission at no extra cost to you. Thanks!
Solo female travel to India is much more popular than you might think. In some ways, India is actually a very good destination for solo female travel, despite all the warnings and dire media reports. I've spent many years traveling solo in India, and I now live there – in Rishikesh, which is an ideal destination for a solo female traveler interested in Yoga. (It's called the Yoga capital of the world!)
Having said that, I know that as much as I love India, and the adventure of traveling there, it's not for everyone. People tend to either love India (me!) or hate it. For those of us who love it, India is the most exciting destination on earth. Every moment is an adventure, a sensory overload, and a crash course in learning to live in the moment.
To be in India, you really need to learn to surrender and go with the flow. Otherwise, it's an exercise in frustration. I always say that India is in charge, and India always wins. So if you are willing to keep your ego in check, and open yourself up to the full-on experience of being in India, you may discover the magic that keeps us Indophiles hooked.
This guest post is written by Mariellen Ward, owner of India travel site BreatheDreamGo.com and an expert on India travel, particularly traveling in India as a Western woman. An earlier version of this post featured an interview with Mariellen; you can now find that here. All photos in this post are hers unless otherwise specified. See more on Mariellen at the end of the post.
---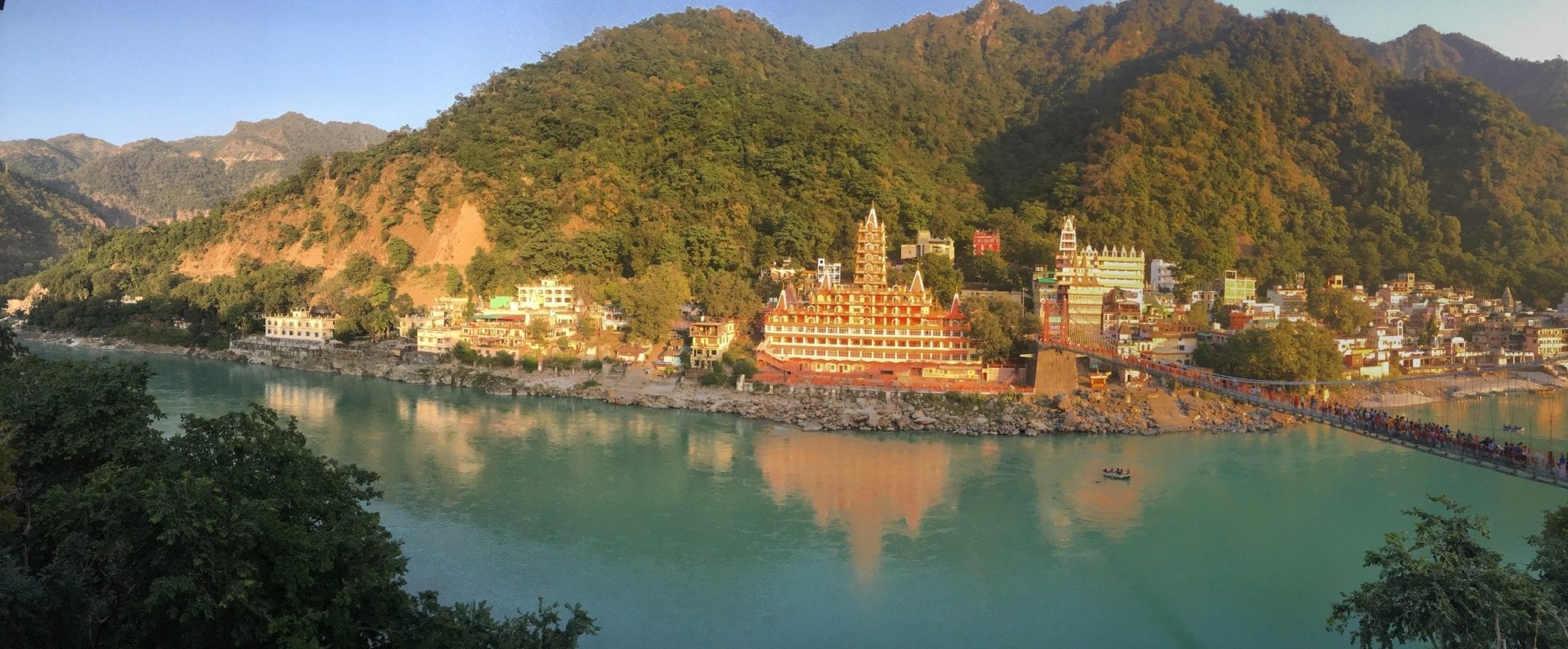 Reasons to Travel to India Solo
1. Transformation. The main reason to go to India is the one that people – including me – have the hardest time explaining, or putting into words. India is different. There's nowhere else like it. Some describe it as the soul of the world. It knocks you wide open, and can transform you and your life.
As cliché as that may sound, it's absolutely true. Many travelers will tell you that India was the best, and worst, place they ever went. They loved it, hated it, miss it like crazy, and can't wait to go back. India gets under your skin like nowhere else, and I cannot tell you exactly why this is true. I can only tell you that my first six-month trip to India, in 2005, completely changed me and my life.
2. Food. Indian food is a magical phrase to many people. The New York Times even did an investigation on what makes it so damn good. Something about the unexpected and counter-intuitive combination of flavours. And not only is the food in India amazing, it changes completely from region to region. The rich curries and thick breads of the north are absolutely nothing like the spicy dosas and steaming idlis of the south.
3. Color. India is colorful, in every sense of the word. The clothes are colorful, the festivals are colorful, the temples are colorful. Most foreigners experience extreme sensory overload in India, which is part of the reason it's so exciting to travel there. The culture shock does eventually wear off, but never completely. Color is also the reason the clothes shopping in India is so spectacular!
4. History. India is unique because the culture is unbroken. Though it is a fast-changing and modern society in many ways, it is unchanged culturally and spiritually since ancient times. India never experienced anything like the Cultural Revolution in China, which all but wiped out the past. You can visit an astonishing number of ancient monuments all over the country; you can take part in spiritual rituals that have been performed in the same place and in the same way for thousands of years; you can watch classical dance performances at thousand-year-old temples.
5. People. I've spent years travelling solo from one end of India to the other, and probably the number one reason I've had such an amazing time is the people. Indians are warm, friendly, and helpful and are often driven by an intrinsic philosophy known as Atithi Devo Bhava. This translates to Guest is God. When hospitality is good in India – whether in a simple homestay or a five-star hotel – it cannot be beat.
6. Festivals. There's a festival just about every day in India. In fact, the atmosphere in many markets and temples is festival-like all the time. Indians like to celebrate and have fun, they feel joy easily and never hesitate to express it. Some of the bigger festivals of India are well-known and many people travel to India to experience them, especially Holi and Diwali.
7. Yoga and wellness. There are many places in India to go for Yoga and wellness retreats. You can stay in an ashram, take a Yoga teacher training course, or simply do a Yoga vacation on the beach. Ayurveda is the sister science of Yoga, designed for the health of the body, and Wellness programs are often in the Ayurvedic tradition. To find out more, check out my guide to Yoga in India.
8. Nature. You might not think of nature when you think of India. So many images are of the bustling cities. However, there are many remote parts of India that are spectacularly beautiful, such as the Himalayas of North India and the jungles of Madhya Pradesh in the centre of the country. Trekking, wildlife and tiger safari, and whitewater rafting are just some of the options.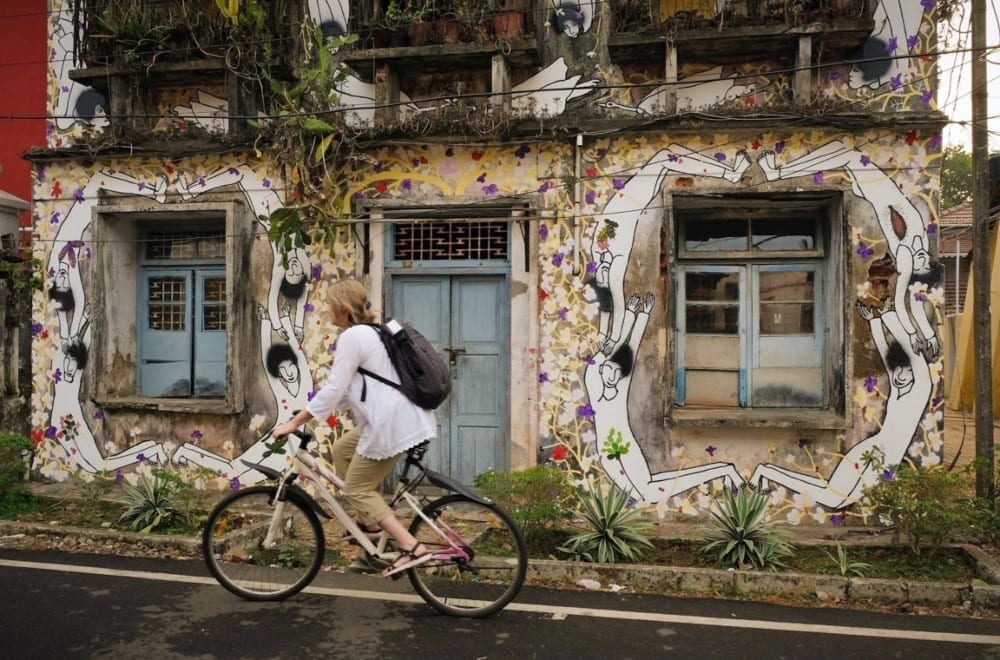 Is India Safe?
One thing many women want to know is, "Is India safe for solo female travelers?"
India is a challenging destination for a wide variety of reasons that include the population density, extreme weather, lack of infrastructure, transportation delays, complex bureaucratic procedures, corruption, proliferation of scammers, Delhi belly, and culture shock.
It is not, however, a particularly challenging destination due to crime. Crimes against tourists, including female tourists, do happen, but they are relatively rare. Probably rarer than you think, given the onslaught of negative media attention.
The main reasons you need to be on your toes while traveling in India are water, mosquitoes, and con artists. Travelers' diarrhea, aka Delhi belly, is the single biggest problem travelers to India face. Bad water is the biggest cause of Delhi belly – much more so than food poisoning. Watch out for water in ice cubes and sauces.
The second biggest problem is con artists, touts, and scammers. They are masterful, and unfortunately plentiful, and prey on newbies to India at airports, train stations, popular destinations, travelers' haunts, and backpacker neighborhoods. I've heard some unbelievable stories about these guys (they are almost always guys), telling newly arrived tourists their hotel burned down, their train was cancelled – and the biggest doozy of all – that Delhi was closed down due to pollution. Do NOT believe random strangers in busy tourist places!
The third biggest problem is mosquitoes. You need to be very careful of mosquitoes all across India, largely because of dengue fever, which is not preventable. There is no vaccine, so try not to get bitten.
Malaria is less of a risk in India. In the 5+ years I've spent in India, I have never taken an anti-malarial pill, and have never had malaria or dengue fever. I liberally use mosquito repellant with DEET, though. (Note from Kate: if you have questions about malaria or dengue, make an appointment at a travel clinic before your trip and speak to a medical professional.)
Those are the biggest problems. But there are others, of course. Women need to be careful with regards to the opposite sex in India, just as they do everywhere else. I've had some creepy encounters with men in India, but I've never felt threatened or unsafe. I was groped once in crowded Old Delhi, I've been followed several times on the street, and stared at countless times.
In India, the men can be more pervasive, persistent, and annoying than other places, but they rarely cross the line. The worst things I've heard from other travelers are usually stories about public masturbation. While that is not good – yuck! – it is not life-threatening.
Mostly, you need to be careful at night: ensure that someone reliable is picking you up at the airport or train station, for example. And all women need to realize that India is not the west; the genders relate differently. What might be perceived in the west as an innocent flirtation could be taken for an open invitation in India. Western women have the added disadvantage of being perceived as "easy."
---
Do your parents or friends say that India isn't safe?
Here's how to figure out if you should believe them.
---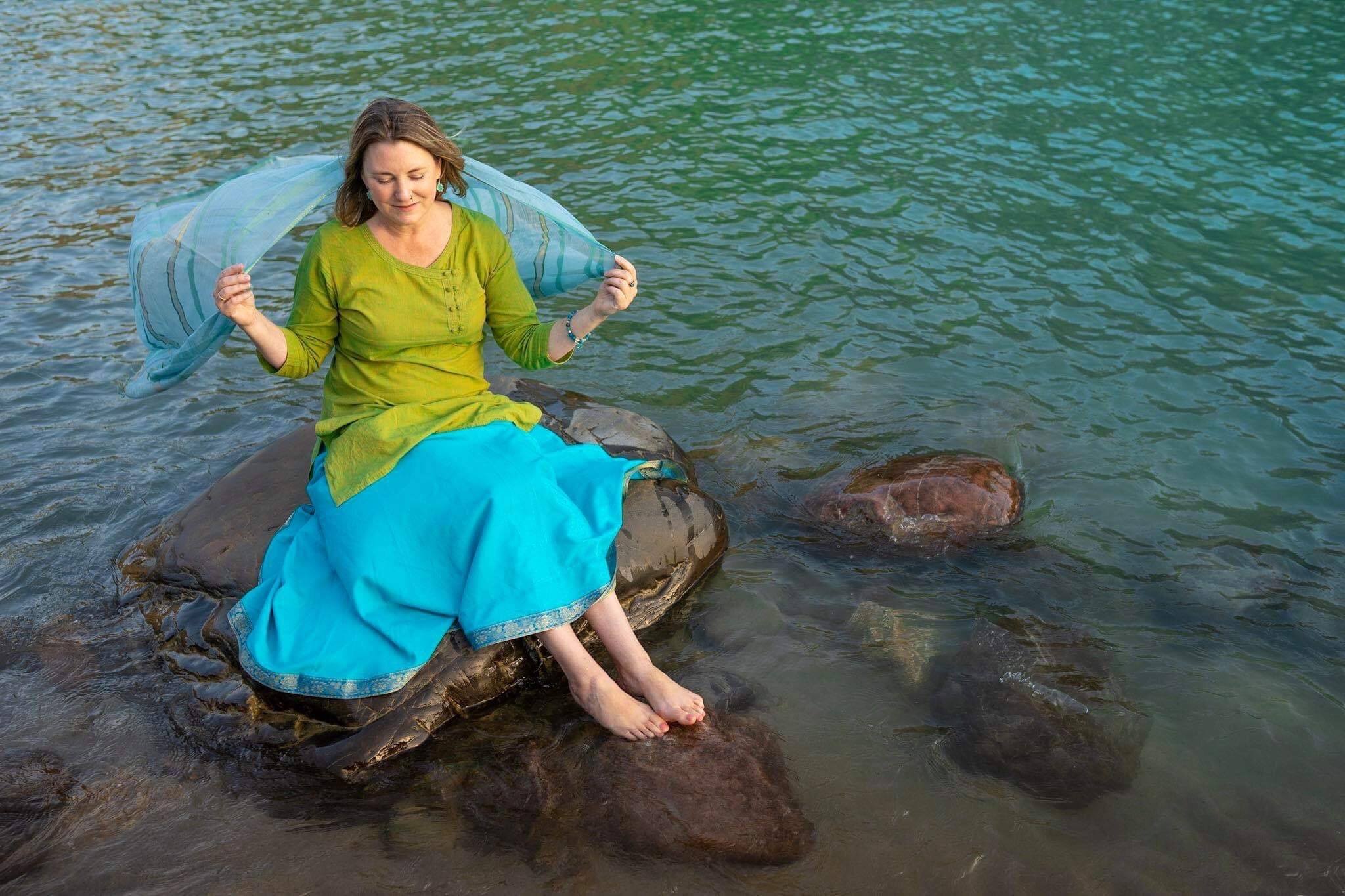 Solo Female Travel in India
As I mentioned already, India is not for everyone, so before deciding to travel there, have an honest conversation with yourself. It's an exciting travel destination, but not an easy one. Think of it this way: if you decided to take up mountaineering, you would not start with Everest. You would start with a smaller mountain and work your way up. India is like Everest.
Even seasoned travelers, people who proclaim, "Nah, I've traveled for months in Southeast Asia, I'll be fine," get their socks knocked off by India. It is not like Nepal, or Vietnam, or Thailand. There is nowhere else like India. So be prepared for a long learning curve, unless you start with a small group tour or a custom tour.
This is the reason I started India for Beginners tours. To give travelers the hand-holding they need – whether they just need help with some bookings, itinerary development, or a full custom tour with guides.
You also need to do some research to learn about the popular tourist destinations and better neighbourhoods. I recommend sticking to the well-traveled tourist hotspots when first in India. These places can be annoying because tourists also attract con men, touts, and scammers. But they are safer than wandering alone into a remote or sketchy area.
I also recommend reading blogs, books, and guides to learn about the local customs. I wrote a lengthy post on my top tips for women traveling in India to cover many of the basic things you need to know.
(Note from Kate: I always keep a guidebook PDF on my phone — it's filled with critical information, like locations of medical centers and how to get between cities, and it adds zero weight. I recommend the PDF version of Lonely Planet India.)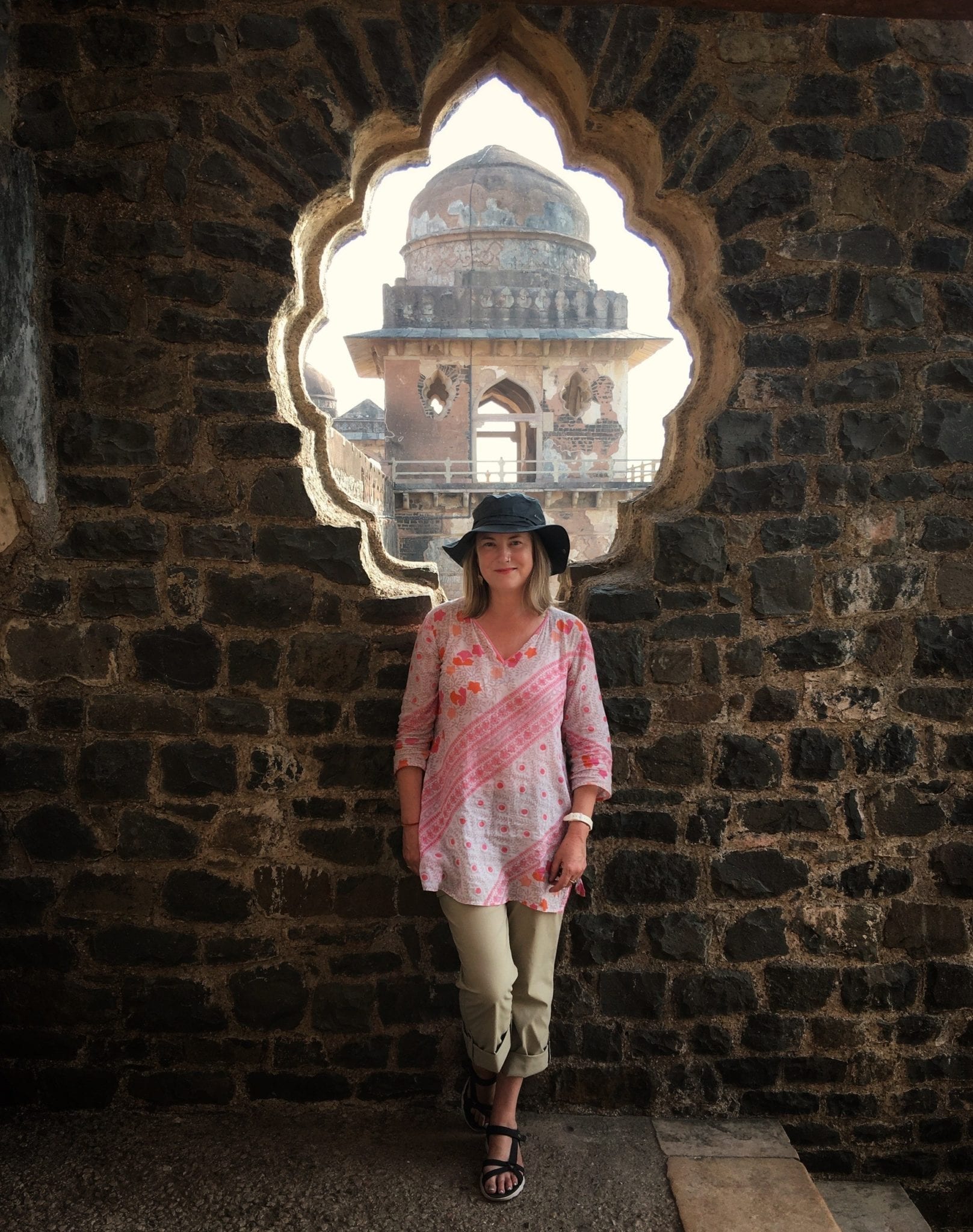 Tips for Women Traveling Alone in India
Dress modestly. Bollywood movies can be very racy, and there are many modern and westernized areas of the country where young Indian women wear short dresses, jeans, and sleeveless tops. But as a foreigner who stands out, and who isn't likely to know exactly what's acceptable and what isn't, it's wise to err on the side of modest.
This is especially true when you're travelling in remote or traditional areas of the country, including Rajasthan, even though it's a popular tourist destination. Here's more detailed information on what to wear for travel in India.
(Note from Kate: Consider getting a Speakeasy Travel Supply scarf. These beautiful scarves have a hidden passport pocket in them. I love these scarves (I even designed my own!) and they are so good at keeping your valuables hidden. They're also extremely chic and they work in India as well as they work in Paris.)
Get a local SIM card. The first thing you should do when you land in India is get a SIM card at the airport. Having a local number will not only be extremely convenient, it can help keep you safe. Everything is done by WhatsApp or text message in India – everyone has a mobile phone and they use them for everything.
Use taxi apps. Download some taxi apps like Uber and Ola for use in the big cities. Traveling by GPS taxi is very safe in India, and also very inexpensive. You can use your local SIM and taxi app to arrange pickup at airports and train stations, for example – places that are notorious for scammers, touts, and drivers who overcharge foreigners.
(Note from Kate: I recommend locking up your valuables in a portable safe in your hotel room. I do this with my Pacsafe Travelsafe and I consider it the most important thing I pack.)
Get an extra debit card. You should have two debit cards to two different bank accounts. If you only have one, I recommend you get a debit card from Transferwise. Keep a few hundred dollars in your account, hide the card deep in your luggage, and use it if your primary debit card is stolen.
Pack light. India presents lots of travel challenges like transportation delays and infrastructure fails. If you pack light, it's much easier to deal with the unexpected. You can just pick up your bag and "adjust a little," as they say in India.
Don't slum it. In some countries, it's fun to travel as cheaply as possible, stay in cheap hotels, take local buses, etc. This can be true for India, too, but as a solo female traveler, or someone new to India, I don't advise it.
Spend a bit more for 2AC class on the train (though 3AC is often fine as well), a decent guest house in an upscale part of town, and a taxi rather than a bus. There are also some good "luxury hostels" in India, too, especially in the major tourist centers like Delhi and Jaipur.
---
Know Before You Go:
Top 10 Travel Safety Tips for Women
---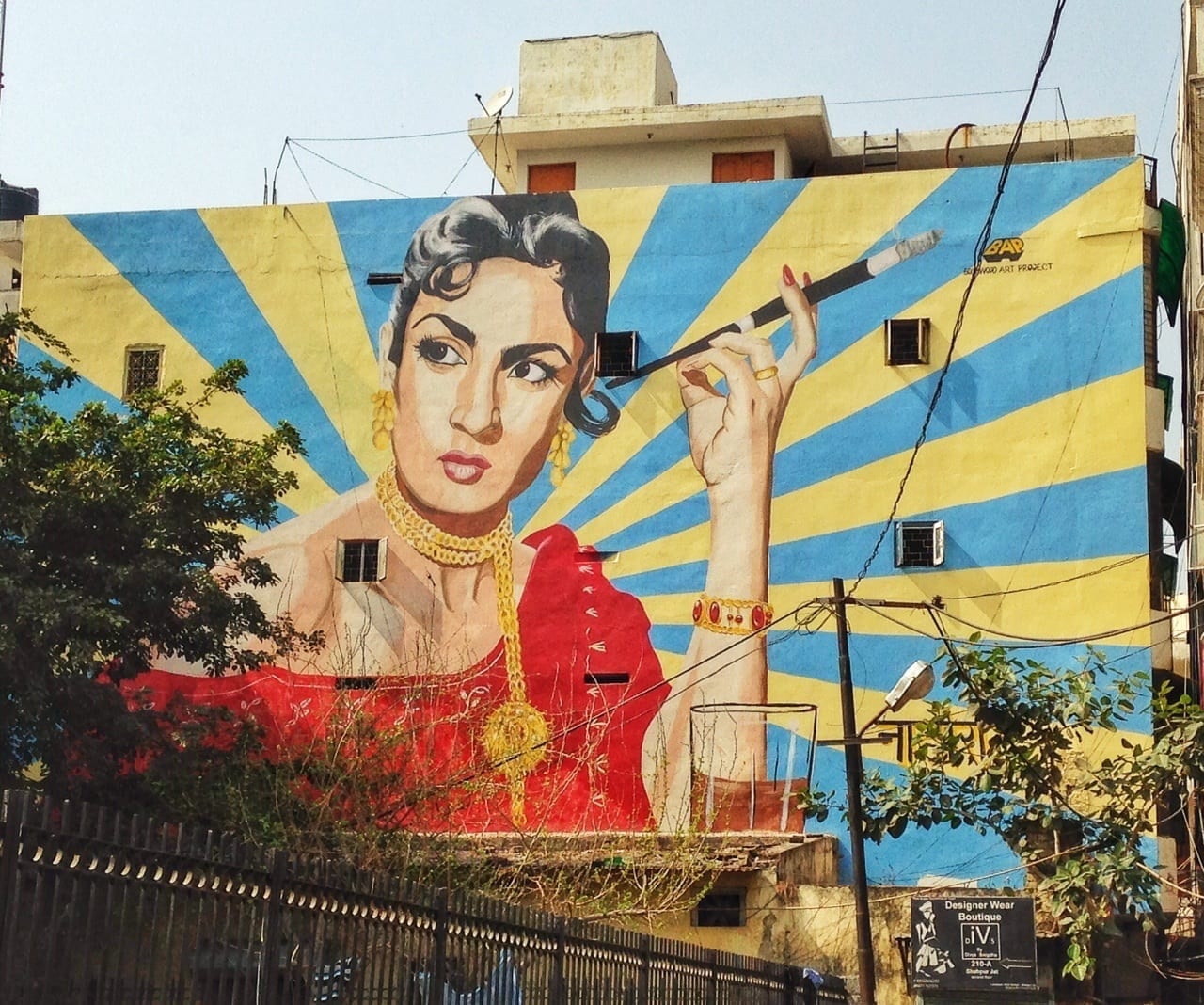 Best Destinations for Solo Female Travelers in India
The best destinations for female solo travelers in India are those that are already popular, and where you're lucky to meet other like-minded travelers. You can get an overview of India (and more resources) in my India Travel Guide.
Delhi
Delhi is the capital of the country, a huge, sprawling city with an illustrious past. Most people arrive and leave from Delhi, and there's a huge expat community (largely due to all the embassies), so there's lots of available for visitors in terms of hotels, hostels, hip neighbourhoods, tourist attractions, great shopping and much more. Delhi is the cultural and culinary capital of India, so you can spend weeks here exploring and never run out of things to do, see, and eat.
My top tip for Delhi is to stay in leafy South Delhi, the most prosperous area of the city. Avoid the touristy areas of Paharganj, Karol Bagh and Connaught Place: though you can find cheap accommodation in these places, they're crawling with scammers and con artists. I lived in Delhi for several years. You can read more about the city in my guide to Delhi.
Where to Stay in Delhi
Hotels in Delhi and Mumbai (especially Mumbai) are pricier than just about anywhere else in the country. You can get a cheap hotel in a place like Paharganj OR Karol Bagh, but I don't recommend these areas for solo female travelers (though it can be fun to go and visit, and the market in Karol Bagh is the biggest in Delhi).
If you want a luxury hotel: ITC Maurya is one of the top hotels in Delhi – it's where heads of state stay, including the President of the United States. It also features a couple of the top restaurants in the country. This hotel was a pioneer in providing female travelers with a floor to themselves. I've stayed here several times, and always enjoy it.
Additionally, The Imperial is my favorite hotel in Delhi due to its historical significance, location, incredible art collection, and because just walking in the lobby makes me feel like a movie star. The Imperial has lovely rooms, and a floor just for women travelers with extra security and amenities that include a silk bathrobe and a box of very high-end toiletries.
If you want a mid-range hotel: Shanti Home is a reasonably priced boutique hotel in South Delhi, a residential neighbourhood, that gets a lot of positive reviews. It features a rooftop restaurant, lounges on each floor, and sophisticated Indian decor. Shanti Home is on the TripAdvisor list of safe hotels in Delhi.
If you're on a budget: Prakash Kutir is a B&B is the trendy Hauz Khas neighborhood of South Delhi. It has a home-like feel, pleasant rooms, a great location in South Delhi, and will give you an authentic experience of staying in an Indian home. This is my home-away-from-home in Delhi now, I feel like a member of the family.
Check out more hotels in Delhi here.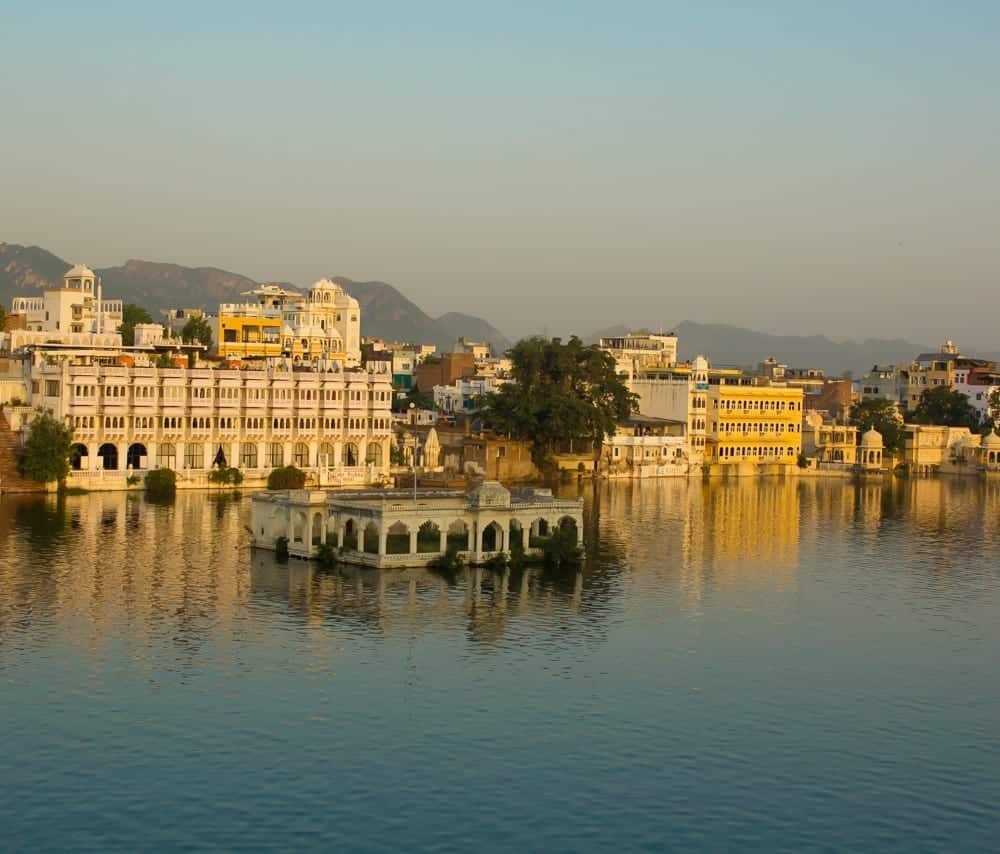 Rajasthan
Close to Delhi, the desert state of Rajasthan is one of the most tourist-friendly areas of India. It's also very beautiful, historical, and fascinating. In spite of my many years of travelling all over India, I still love Rajasthan, and I don't think its popularity with tourists has diminished its charms.
You can follow the well-traveled route: Jaipur, Ranthambhore, Pushkar, Jodhpur, Udaipur, and Jaisalmer. Or you can get off the beaten path and go to Shekhawati, Bundi, Bikaner, Mount Abu, Bharatpur…and all the small villages, fort hotels, and desert camps in between. All of it is worth experiencing.
Where to Stay in Rajasthan
If you want a luxury hotel: You can really splash out in Rajasthan's incredible palace hotels, but it will cost you. The Oberoi Udaivilas Hotel in Udaipur was voted the best hotel in the world by Travel+Leisure, for example. The Taj Lake Palace Hotel, also in Udaipur, is apparently one of the most photographed in the world. And the most incredible place I've ever stayed is Suryagarh near Jaisalmer. Here are a couple of options than are a bit more affordable.
If you want a mid-range hotel: Shahpura House, a great choice in Jaipur, has the traditional Rajashtani architecture and décor that you want and it's affordable safe, and located in Bani Park, an upscale and residential area. Lots of women's groups stay here.
If you're on a budget: Inn Seventh Heaven, a haveli-style hotel, is a personal favourite. The rooms are full of authentic Rajashtani character, there are tinkling founatins in the open-air courtyard, and the rooftop lounge and restaurant is a great place to chill. The haveli has a thick, wooden door with spikes: no one gets in here without the staff knowing. I felt very safe!
Check out more hotels in Rajasthan here.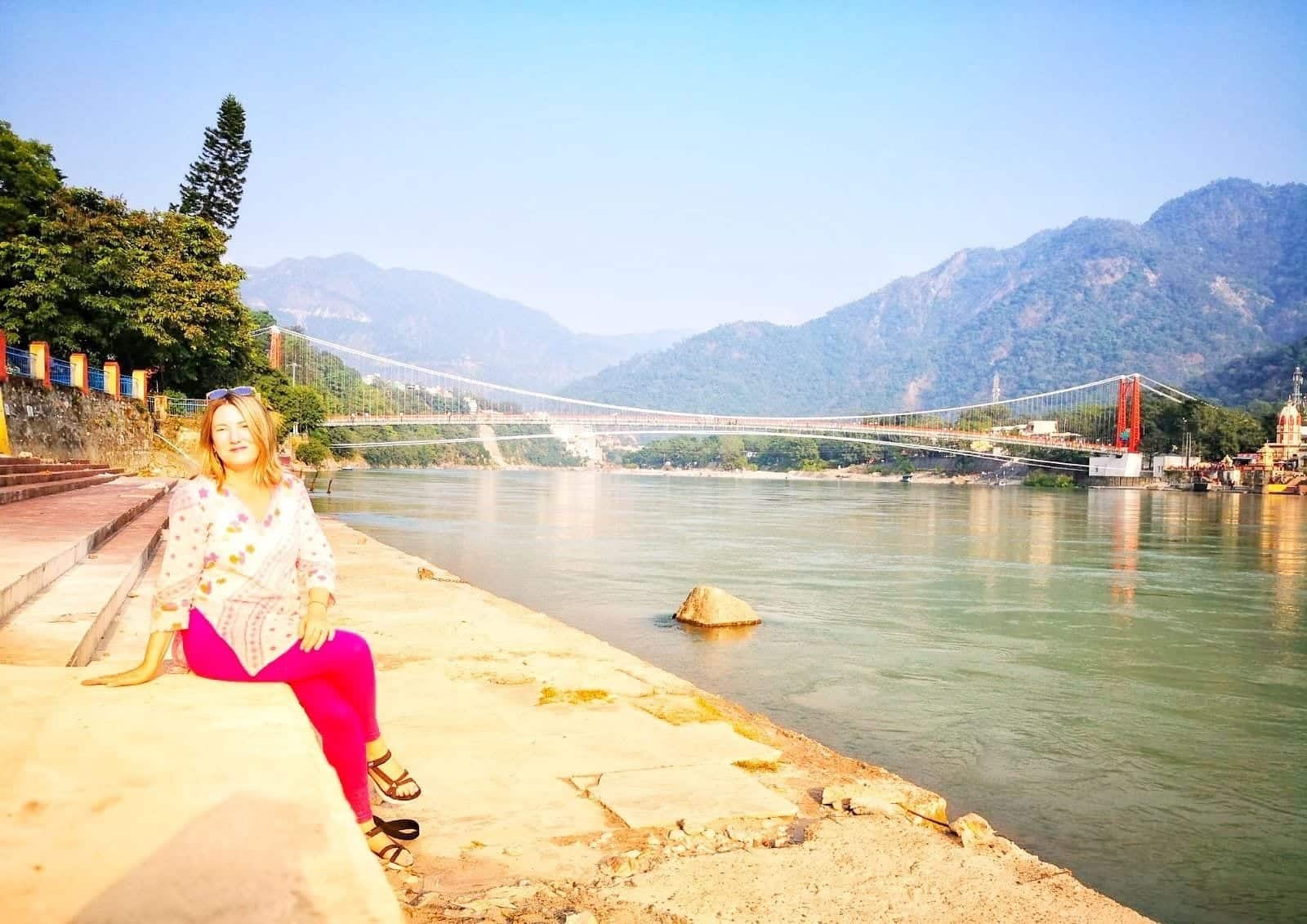 Rishikesh
If you're into Yoga, you can't miss Rishikesh. It's a great destination for solo female travelers. Rishikesh is a sacred city, located where the holy Ganges River leaves the mountains to begin its journey along the plains. It's in a very picturesque location as the river runs through a valley, with the foothills of the lower Himalayas rising on either side.
The small town is chock-a-block with temples, ashrams, and Yoga schools – as well as guesthouses, cafes, organic food stores, and the ubiquitous hippie market full of elephant-print harem pants, embroidered pillow covers, and jute bags.
Lots of solo female travelers head to Rishikesh to take Yoga courses and soak up the vibe in this chilled-out town. It's also easy to get to. Just about a five- or six-hour drive north from Delhi, you can also get there easily by train to Haridwar (and then taxi) or by flight to Dehradun's Jolly Grant Airport, just 18 kilometers (11 miles) away.
Do note that as Rishikesh is a sacred town, meat, eggs, and alcohol are illegal, though the smell of marijuana (ganja) wafts through the streets. Marijuana is illegal in India so I would highly recommend that you don't get involved with it, or the people who use it.
Where to Stay in Rishikesh
The place to stay in Rishikesh is a Yoga ashram, and there are many to choose from. But for those who want a hotel stay, there are lots of guest houses and a few higher-end places, too, such as Divine Resort or Yog Niketan by Sanskriti – both with great views of the Ganga River. But my advice is to try an ashram stay.
Anand Prakash Yoga Ashram is right in the heart of Tapovan, the trendy part of Rishikesh, and it's run by a husband-and-wife team: He's a highly revered Indian yogi and she's Canadian, so here you get the best of both worlds: authentic Yoga and a well-maintained ashram. I call this place the Canadian Embassy – literally all of the students are from western countries with a high proportion from Canada.
Check out more hotels in Rishikesh here.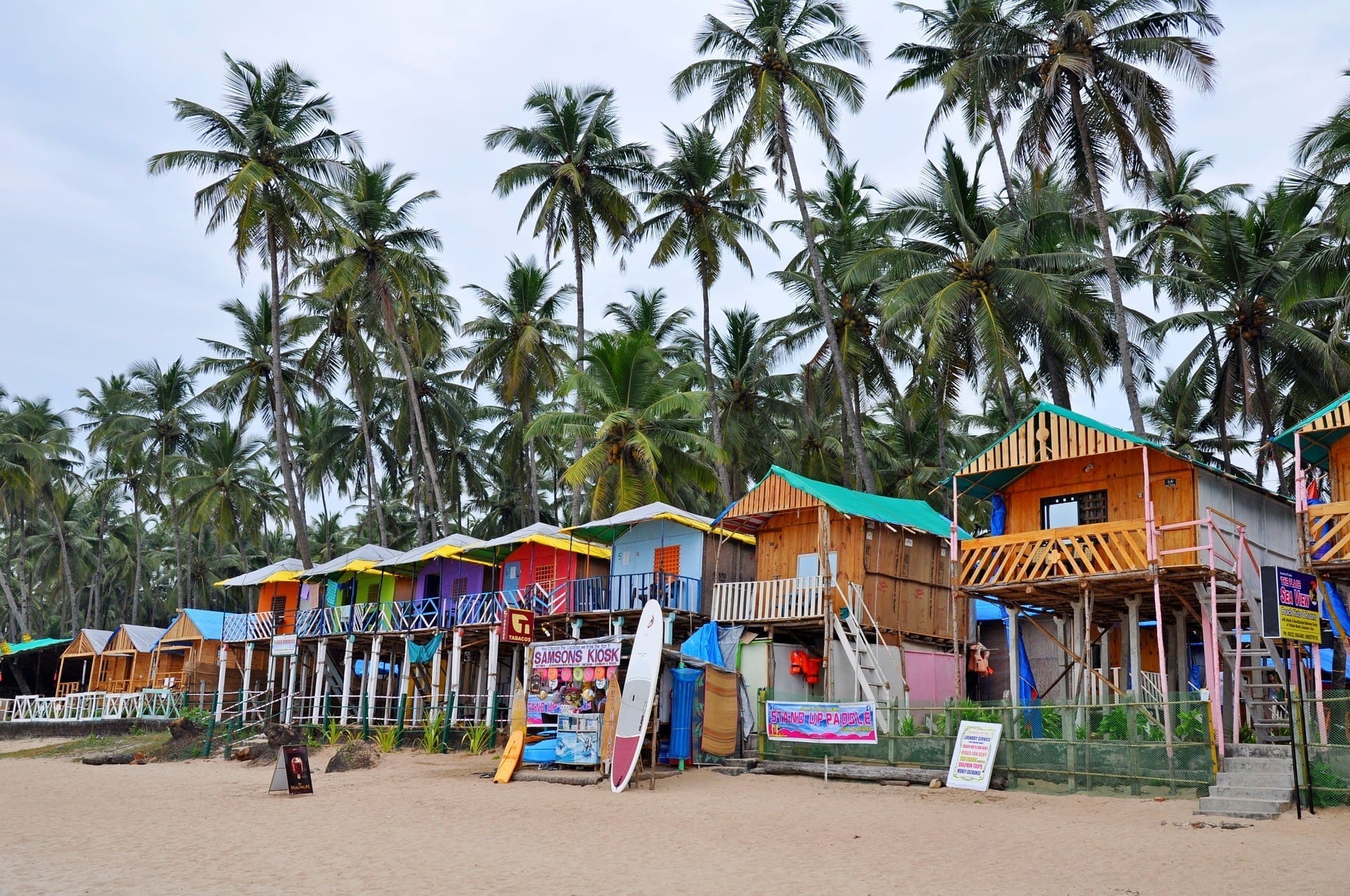 Goa
Goa needs no introduction! Most people are aware of this tiny, tropical state – famous for full moon beach parties, night markets, and hippies. It's a very touristy area, and most westerners feel right at home.
North Goa is where the action is. If you want to party, this is the place. Be aware however, that it's not what it used to be. The government has brought in some strict laws against partying on the beach. It's also probably one of the least safe places in India for foreigners because of the drug scene. There have been several murders over the last few years.
I much prefer South Goa, which is quieter, more remote, much more naturally beautiful, and probably safer. South Goa attracts a slightly older, less party-hardy crowd.
Where to Stay in Goa
There are so many places to stay in Goa, it's hard to know where to start! You can find everything from the simplest beach shacks at a few dollars a night to luxury five-star resorts. There's also Yoga retreats, heritage mansions, homestays and Airbnb. Most people pick the area and/or beach first, and then find their accommodation. I found my favorite place (no, I am NOT telling), by walking on a beach in South Goa.
Ashiyana Yoga Retreat is located in one of the parts of North Goa that is still quite peaceful, on Mandrem Beach. It's a lush property, back from the beach behind a beautiful lagoon that has a wide range of accommodation from simple huts to gorgeous themed rooms (I stayed in a fairy-tale-like room named after Jaisalmer) at various price points. They also provide lots of Yoga and wellness options.
Check out more hotels in Goa here.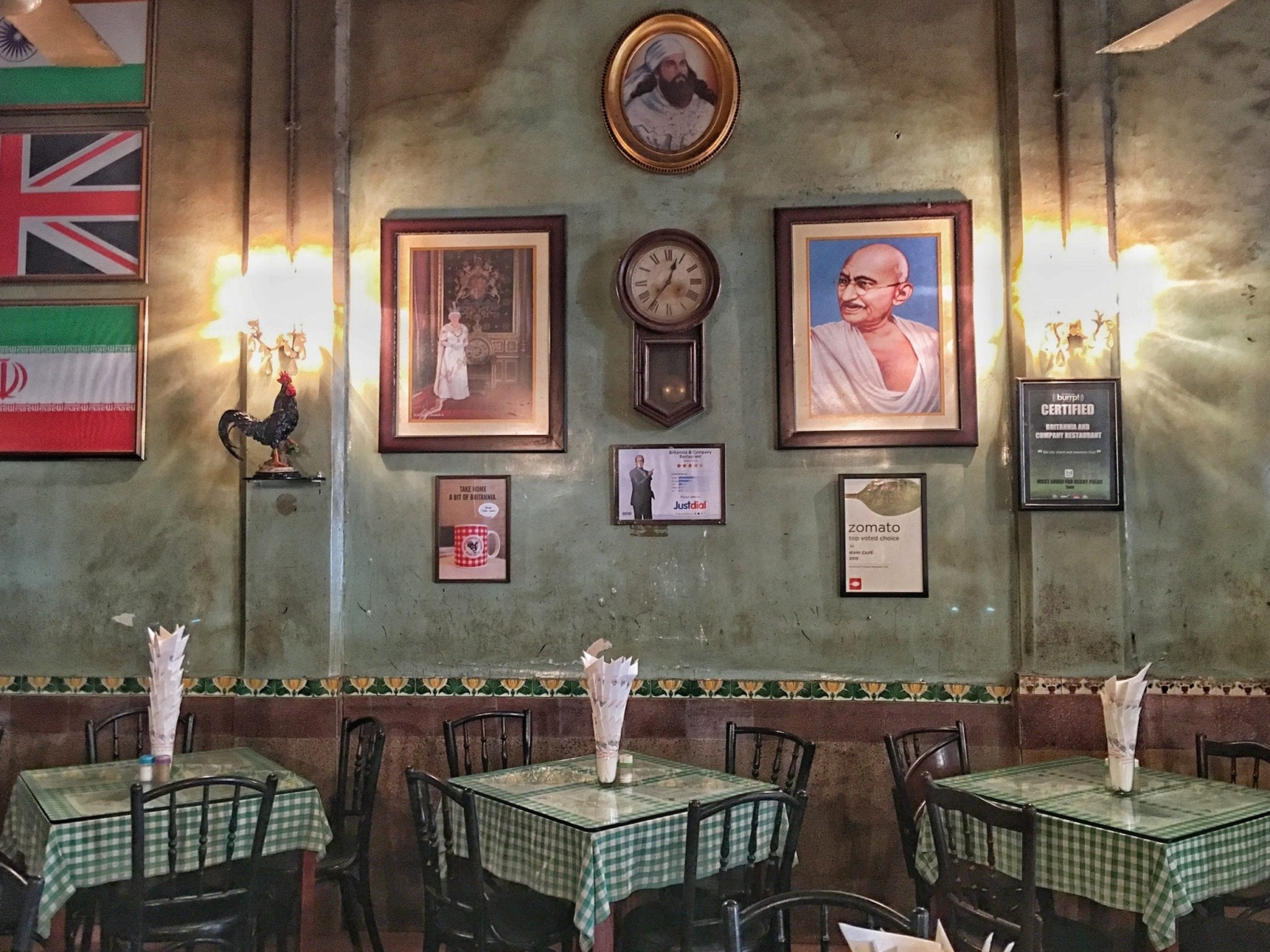 Mumbai
Mumbai (formerly Bombay) is perhaps the most westernized city in India, and many consider it to be the safest. It's definitely the most fun, with lots of cool neighborhoods, hip cafes, creative co-working spaces, and the best nightlife in the country. It's also a densely packed and expensive city, and affordable accommodation options are hard to find. I prefer to stay in Bandra, a trendy suburb. Here, Airbnb is definitely your best bet.
Where to Stay in Mumbai
If you want a luxury hotel: splash out on the iconic Taj Mahal Mumbai Palace Hotel near the Gateway of India in Colaba.
If you're looking for a mid-range hotel: Abode Boutique Hotel is one of the hippest hotels in Mumbai. The location near the Gateway of India in Colaba can't be beat (it's behind the Taj Mahal Mumbai Palace Hotel). If you can't afford their private rooms, there is an option to choose a room with a shared bathroom.
Check out more hotels in Mumbai here.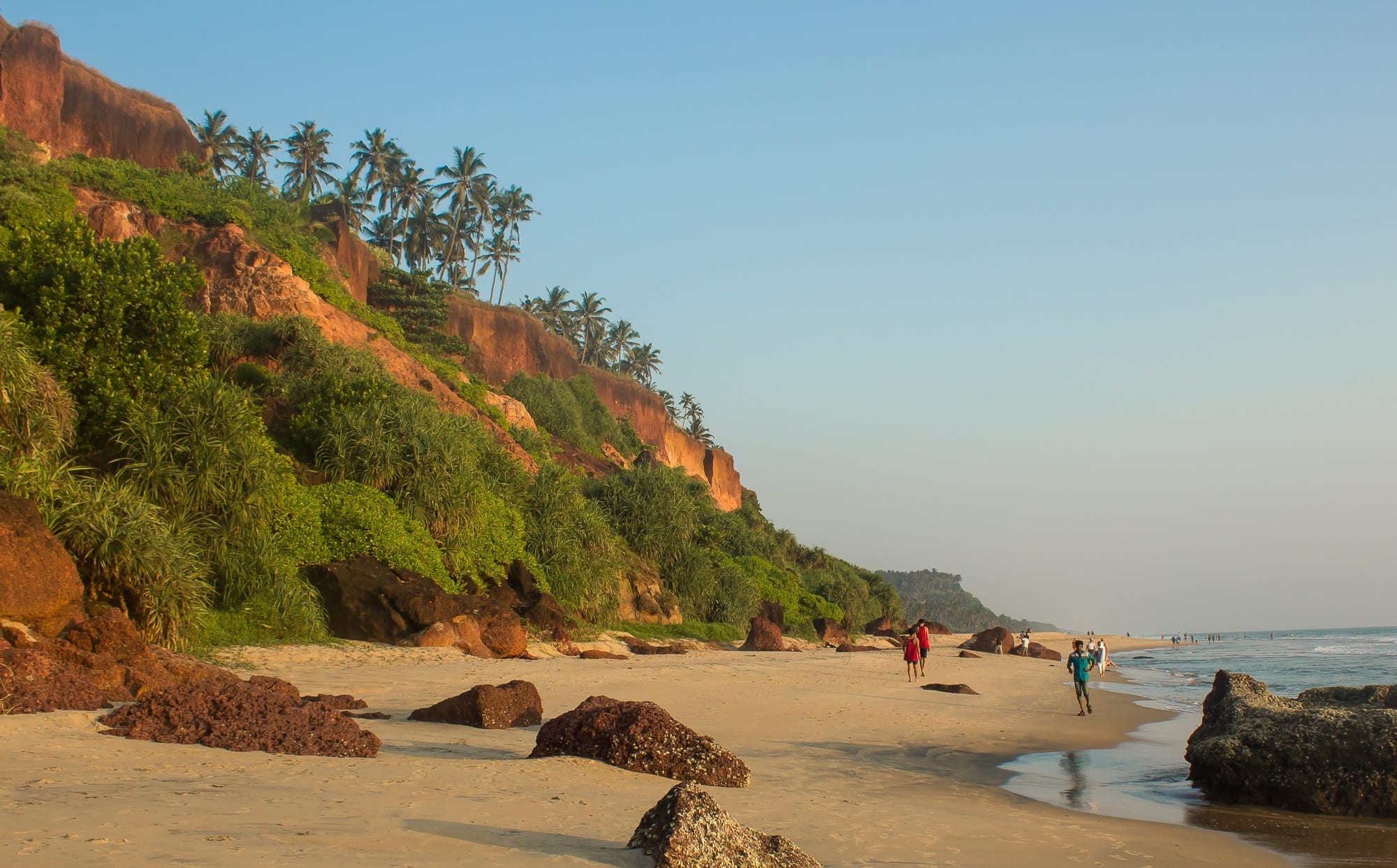 Kerala
Kerala is a tropical state in the very south of India known for having beautiful beaches, a rich and unique culture, and a gentler, more laid-back vibe than many other parts of India. I often advise people to start their India travels in Kerala because it provides a soft landing. Also, there's so much to see and do, aside from the obvious attraction of great beaches and some fun beach towns like Varkala (my favorite) and Kovalam.
Cochin, also known as Kochi, is a fascinating historical trading port that is well worth a visit – it has a small but lively café and arts scene – and it's also quite near the backwaters, one of the most famous regions of the state. I recommend a day cruise on the backwaters, but would avoid an overnight journey.
You can also venture up in the hills, the Western Ghats to see tea gardens and spice plantations, plus there are a couple of national parks and biosphere reserves. I believe virtually all of Kerala seems like a good option for a woman traveling alone in India. Here's an overview of some of the best places in Kerala to visit.
Where to Stay in Kerala
If you want a luxury hotel: Coconut Lagoon in Kumarakom, a luxury property in the backwaters, is one of the most elegant, unique, and special places I have ever stayed. It is also considered one of the world's leading responsible/sustainable hotels.
If you want a mid-range hotel: Malabar House in Cochin/Kochi is a very special place, owned by a French woman with a discerning eye. It's romantic, unique, and well-located in the heart of the historic part of town. The food is sensational, too.
If you're on a budget: In Varkala, I prefer to stay away from the "scene" on the North Clifftop – it's fun but very busy. I like Kaiya House even though it's on the main road and about a 15-minute walk to the beach. A small, intimate, and beautifully designed guesthouse, it's a good place for a solo female traveler because it's run by Deborah, an American woman, who is incredibly helpful.
Check out more hotels in Kerala here.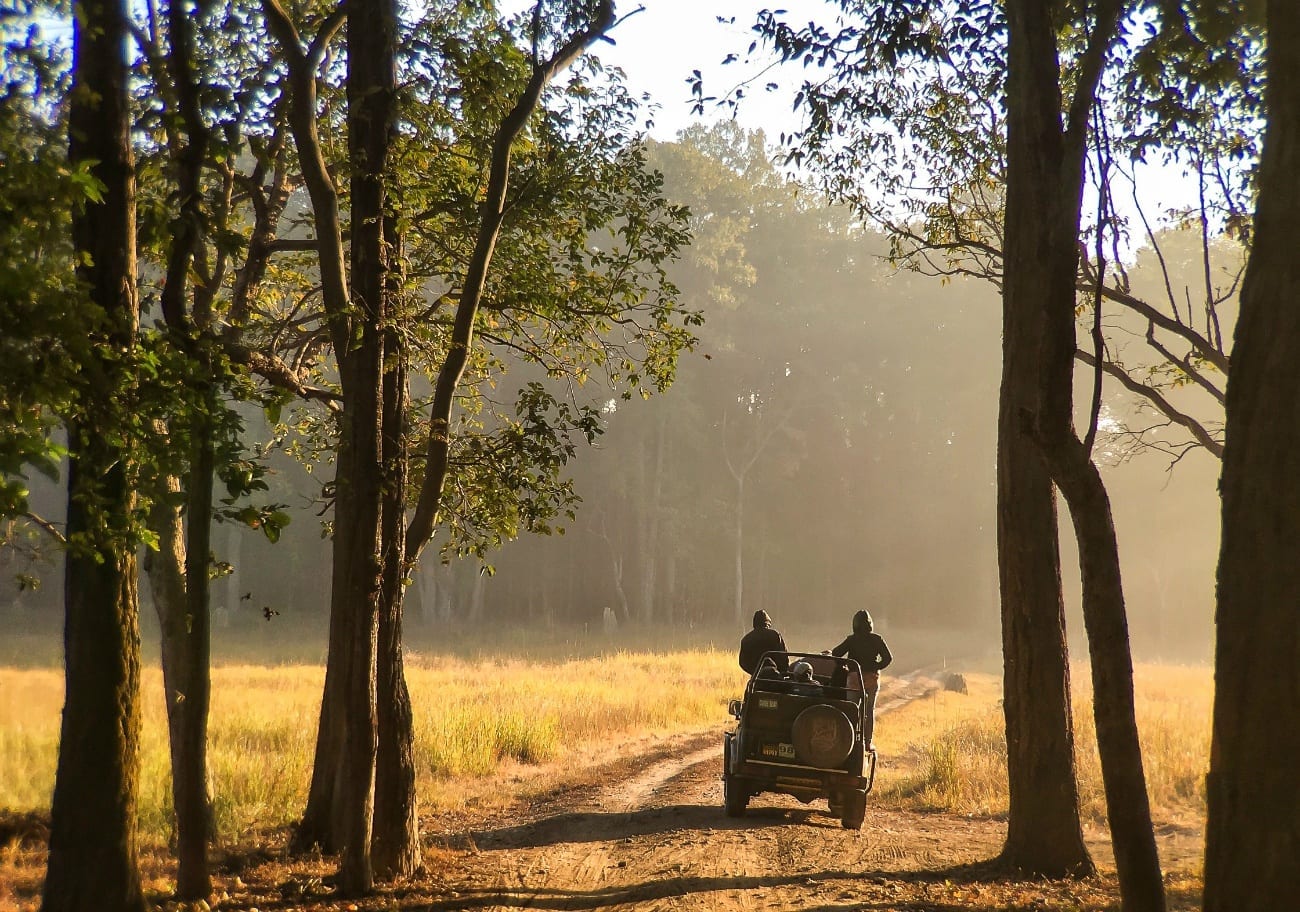 Madhya Pradesh
Madhya Pradesh is a big state in the center of India and it doesn't get a lot of tourists. The main reasons to visit MP are Khajuraho – a stunning UNESCO World Heritage Site – and the tiger reserves. MP has the best tiger reserves in the country. But if you can only go to one, and stay in only one of the many fabulous jungle lodges it has to be Kanha National Park, one of my favorite places on this planet.
The premier lodge of Pugdundee Safaris – my favorite tiger safari company in India – Kanha Earth Lodge is architecturally stunning, constructed of natural materials like wood and stone, and blends beautifully into the environment. It's in a rural location, far from the busy area that surrounds the park gate, and has won many awards for sustainable and responsible practices. But the best reason to stay here is to go into the park on safari with their excellent naturalists.
Check out more hotels in Madhya Pradesh here.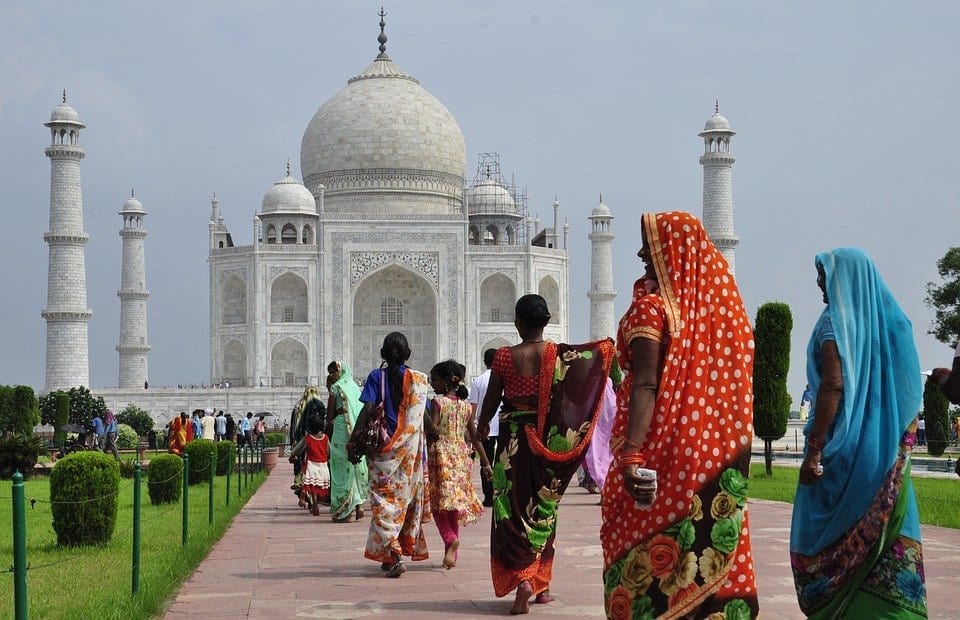 Group Tours to India
If you're not sure if you're ready to travel India completely solo, a great option is joining a group tour as a solo traveler.
G Adventures, a company Adventurous Kate has used and recommends, has more than 40 tours to India on offer. G Adventures is very solo traveler-friendly, they keep the group sizes small, and they are sustainability-minded.
Here are some of their popular India tours: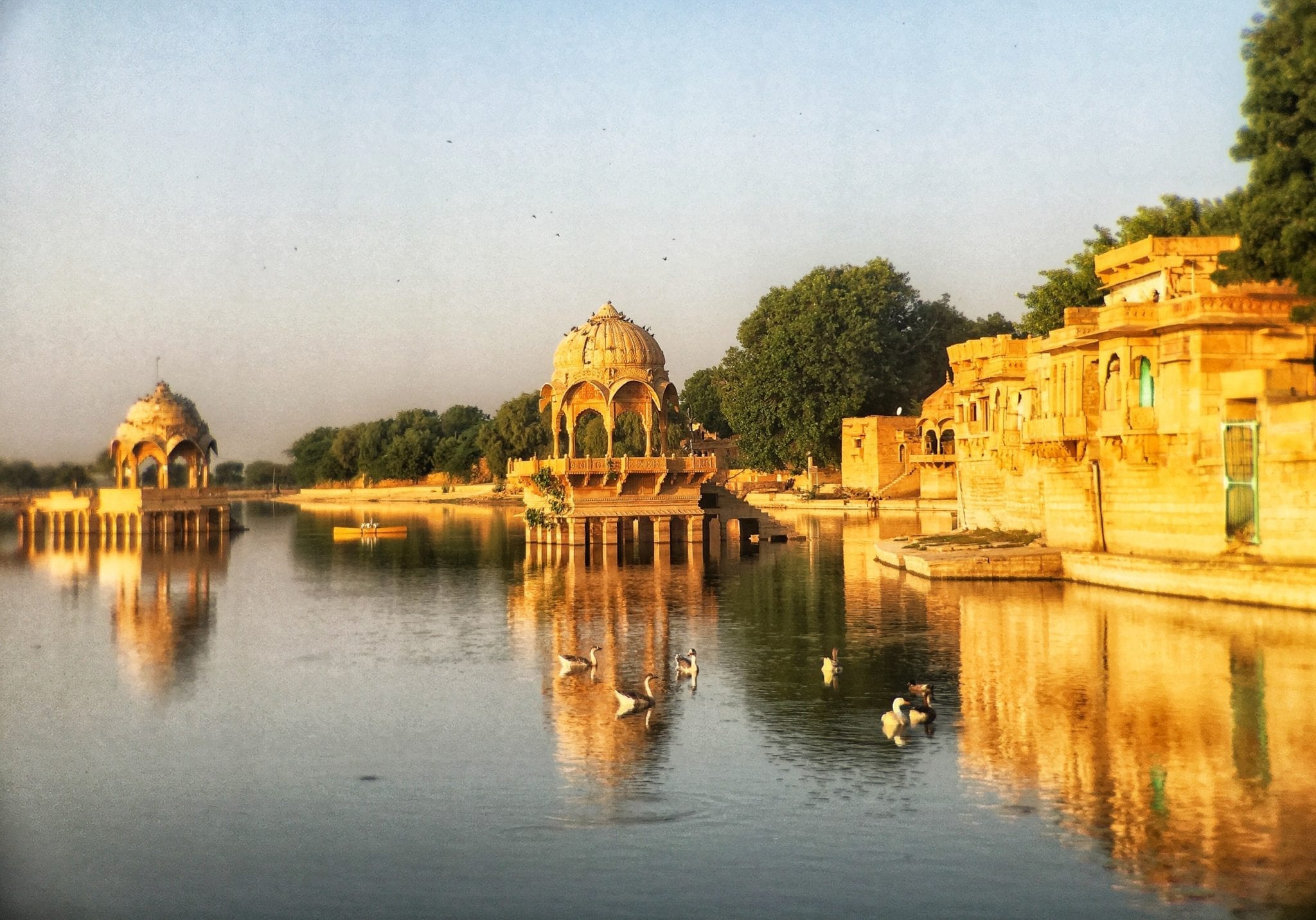 Travel Insurance for India
Travel insurance is vital for trips to India — or any other country. If you get Delhi belly so bad that you need to go to the hospital, or trip and break your ankle while climbing down a temple, travel insurance will help you in your time of need and protect you from financial ruin. If you need to be flown home, it could save you well over $100,000.
And it's not just about injury. If you get robbed, travel insurance can refund you for what was stolen from you. If your flights are cancelled due to weather, travel insurance can refund you. And if you have a death in the family and need to get home immediately, travel insurance will help you get home fast. Adventurous Kate recommends World Nomads travel insurance for trips to India.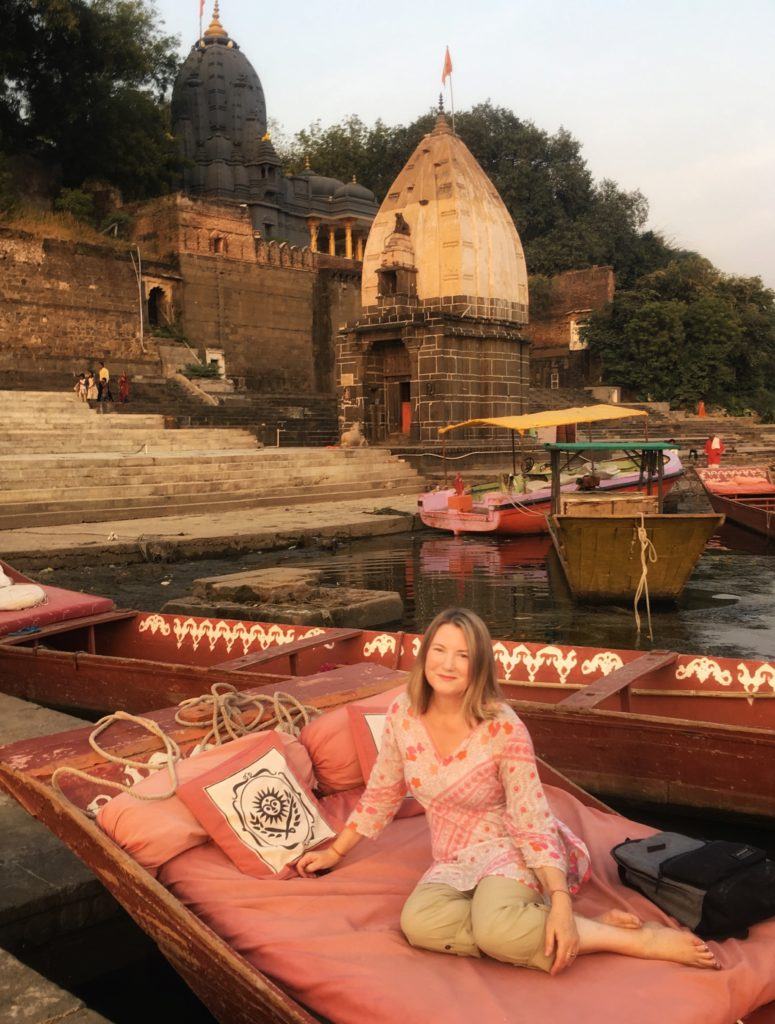 My #1 India Travel Tip
India may not be for everyone, but if it's calling you don't hesitate. Go with an open mind and heart…but make sure you do your research ahead of time!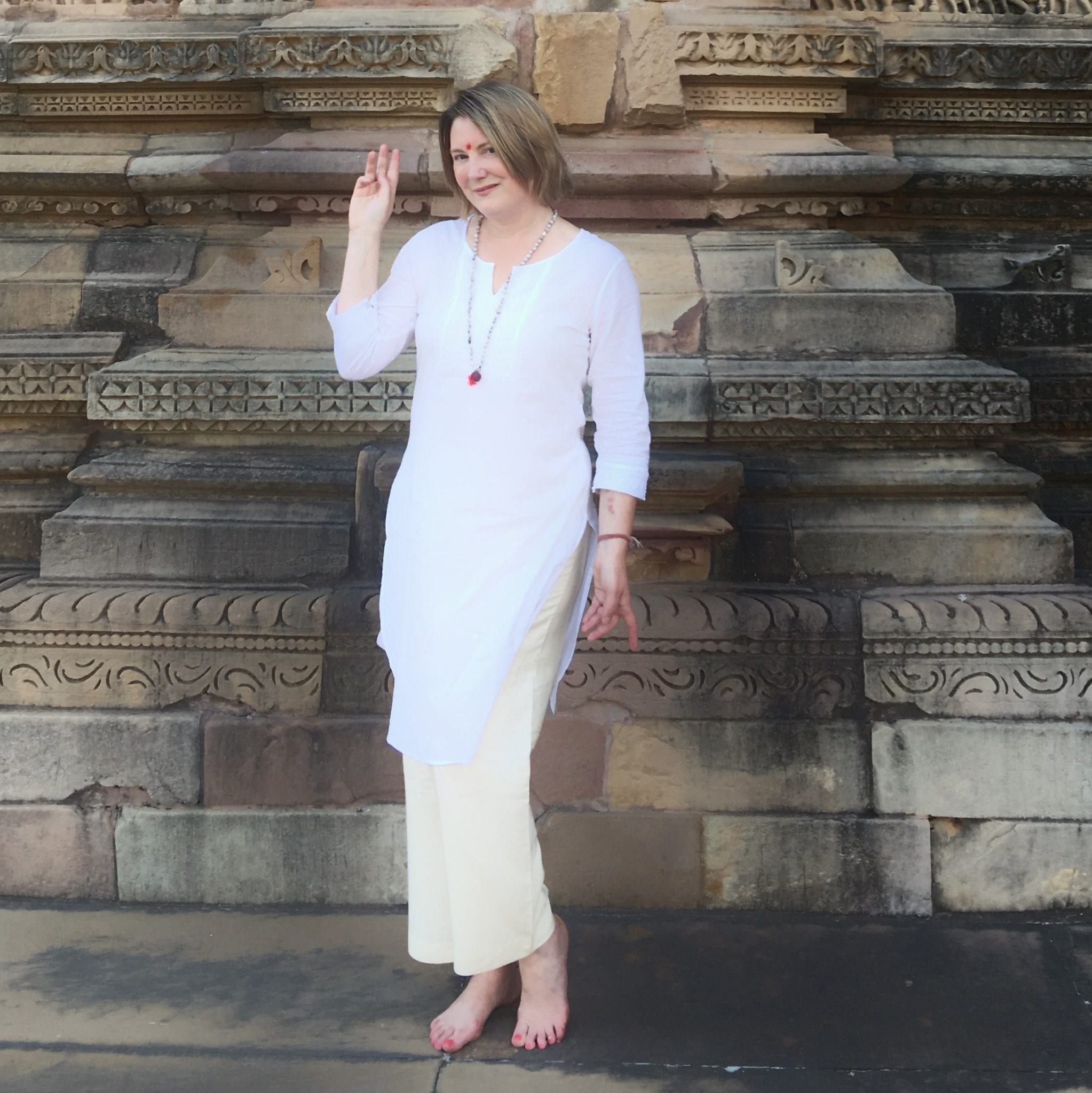 Meet the Author
Mariellen Ward is a Canadian travel journalist who publishes the award-winning travel site Breathedreamgo.com, based on her extensive travels in India. She has a BA in Journalism, has been published in leading media outlets around the world, and lives up in the clouds in Rishikesh, India. Through her company India for Beginners, she offers itinerary planning, travel services, and custom tours.
---
READ NEXT:
Mariellen Ward on Women Traveling Alone in India
---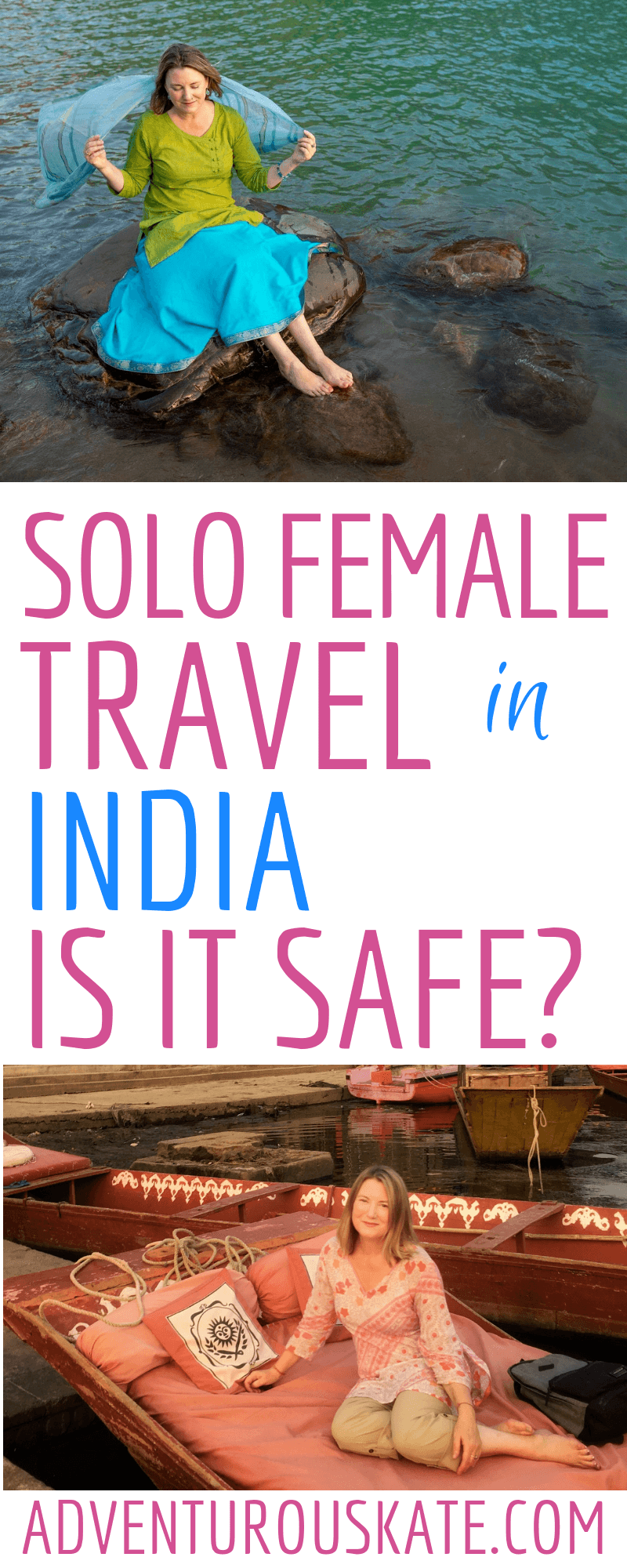 Have you been to India? What tips do you have? Share away!