Adventurous Kate contains affiliate links. If you make a purchase through these links, I will earn a commission at no extra cost to you. Thanks!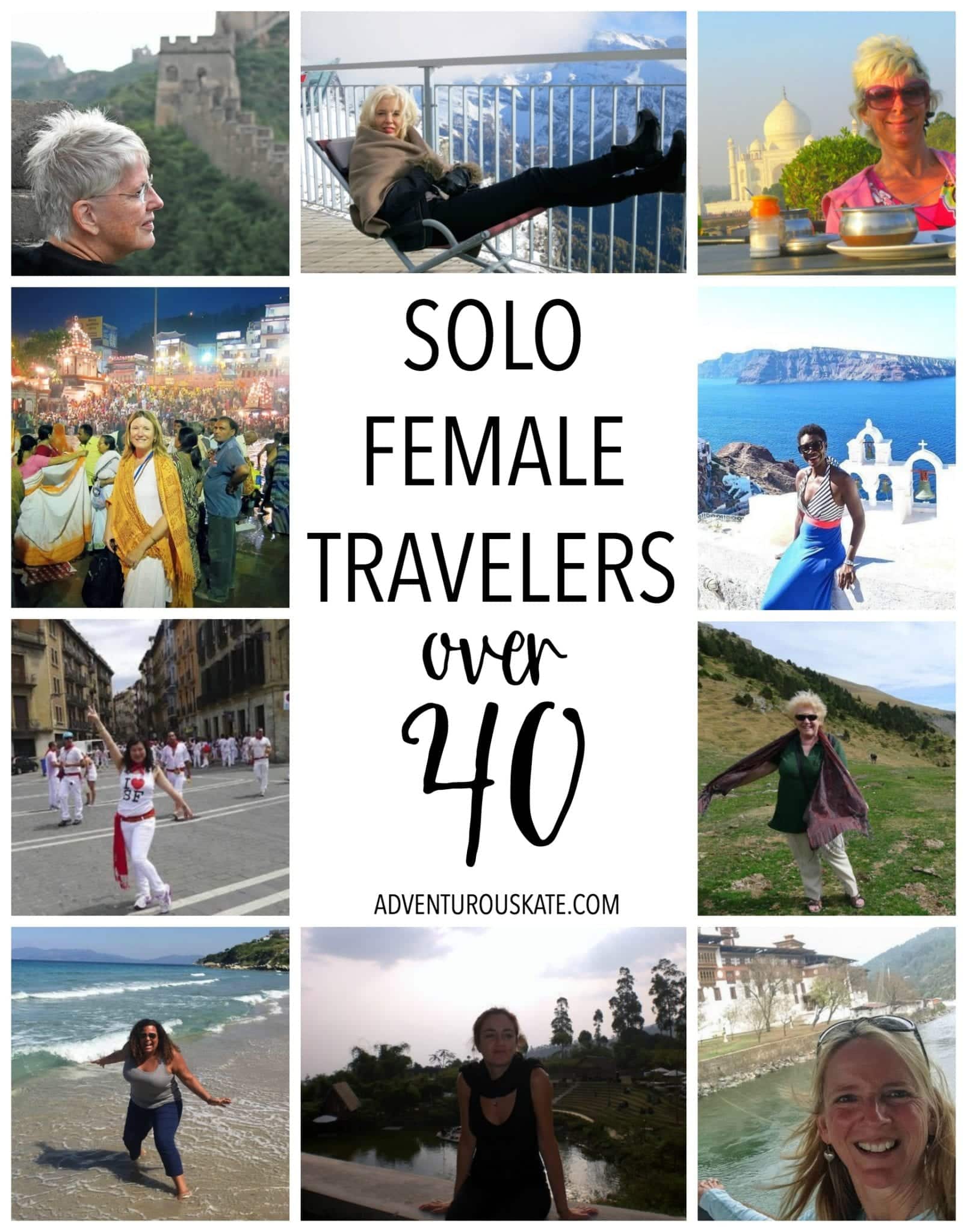 When I first started blogging in early 2010, solo female travel was a barely trodden topic. The concept of long-term solo travel hadn't even crossed my mind until I was 22. Solo female travel was especially unusual in my home country, the United States, and women traveling solo were more likely to be seen as reckless than inspiring.
Today? Google "solo female travel" in its various iterations and you'll find countless women and resources. In fact, google "list of solo female travelers" and you'll find plenty of round-ups detailing solo female travel bloggers.
There's just one thing.
In most of these round-ups, women over 40 are consistently overlooked. In many instances, women over 40 are missing altogether.
Why is that? It's certainly not for lack of value or experience! Some of my dear friends over 40 have travel experiences that will humble you in an instant, knowing that there's so much more out there in the world.
It seems like so much of the media focuses on the superficial — "conventional" girls with carefully curated Instagrams and bikini shots. Most of the solo female traveler lists focus on young, white, straight women. And, quite frankly, as a 31-year-old straight white woman, I've benefited from this privilege enormously.
It shouldn't be this way — and that's why I'm introducing you to 16 fabulous women.
Unlike most of the round-ups out there, the women included here range in age from 40 to 75. They come from several countries and a wide variety of backgrounds. They inspire me on a daily basis with their adventurous spirits, gorgeous photography, and meaningful writing. They make me laugh. They provide me with deeply appreciated advice. They encourage me to see the world differently.
In short, they change my lives in little ways every day, and I hope they can do the same for you.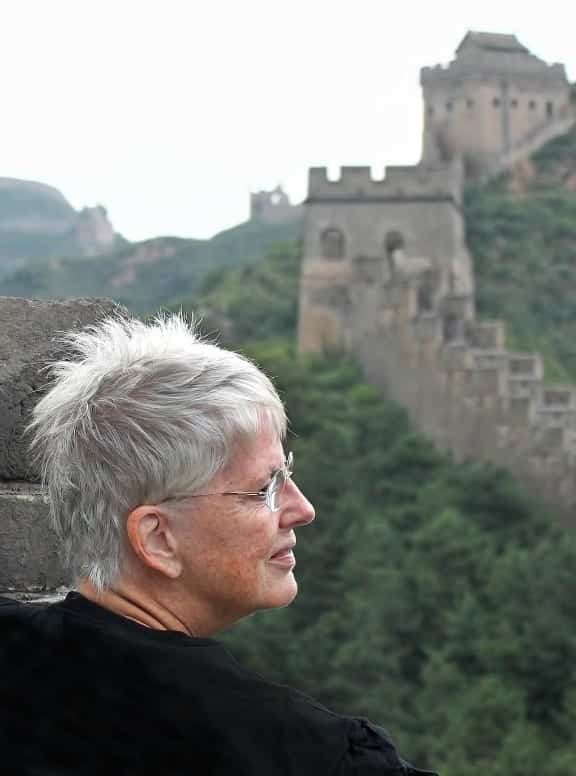 Age: 63
Hometown/Current Location: Barbara grew up in Chicago but currently has no home. She just wanders the world full-time with backpack and suitcase in tow, writing about her experiences. The closest thing she has to a home is in Pokhara, Nepal, where she lives with a local family that "adopted" her five years ago this month.
About Hole in the Donut: For 36 years, Barbara worked in corporate jobs that paid the bills but brought no joy. At the age of 54, having suffered and recovered from a serious illness, she decided to walk away from a career to pursue her true passions of travel, writing, and photography. Since then, she's been traveling the world, delving deeply into cultures and sharing the stories of her adventures on her blog, Hole in the Donut Cultural Travel.
Specialities: Cultural travel and local home stays, independent travel, solo female travel, travel photography
Read: Officially Adopted By My Yoga Guru and His Nepali Family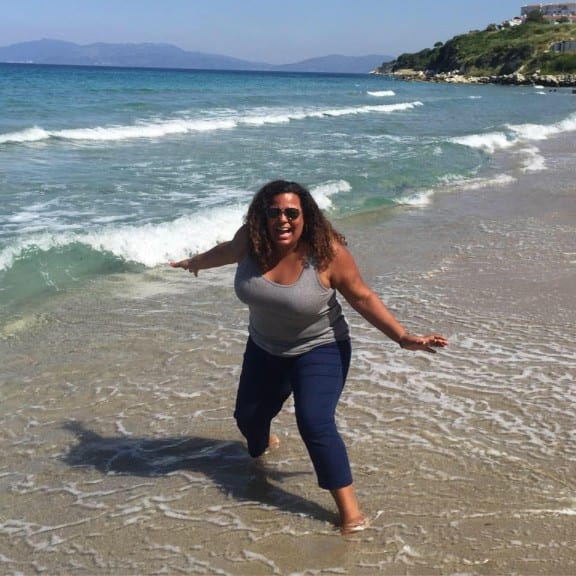 Age: 44
Hometown/Current Location: Carol was born in Brooklyn, where she lived till she was 9, then moved to the Dominican Republic all through high school. She now lives in Maplewood, New Jersey.
About GirlGoneTravel.com: Carol is a former public relations professional who turned to travel writing as a way to share her perspective of the world from as a Latina, a New Yorker, and a lover of cultures, languages, and people. Though culturally she was told women were supposed to be home making babies and cooking for their husband, her world-traveling mother taught her otherwise, inspiring Carol to continue the example that her mom (a solo female traveler long before it was okay to be one), set before her. Her blog is a collection of those stories and more.
Specialities: Photography, culture, food, wine, local perspective
Read: From the People of Fiji, With Love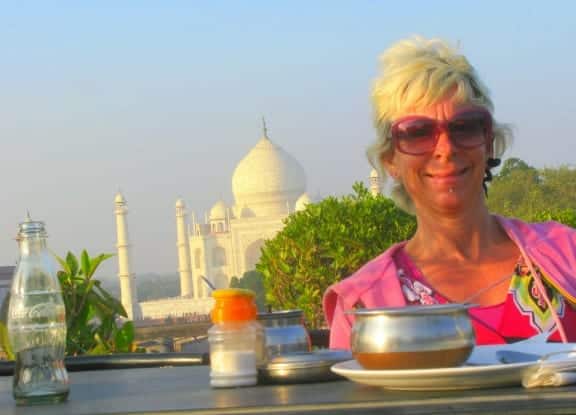 Age: 44
Hometown/Current Location: Lash grew up in the USA, in small towns in several states, finally ending up in Pennsylvania. Since 1998, she's been traveling the world nomadically. She doesn't live anywhere nor has a particular base.
About LashWorldTour Travel Blog: With 13 years of world travel under her belt, Lash created LashWorldTour Travel Blog to help inspire and educate other hopeful travelers about independent global travel. She writes regular travel tips, destination pieces, cultural insights, travel perspectives and personal travel stories as she continues exploring the world. With a growing love of photography, Lash continues improving her skills and producing a steady stream of photo galleries, photo essays and stand-alone images of landscapes, cityscapes and nature.
Specialities: Independent travel, female travel, travel photography, outdoor adventures, budget travel
Read: How I Afford Long-Term Travel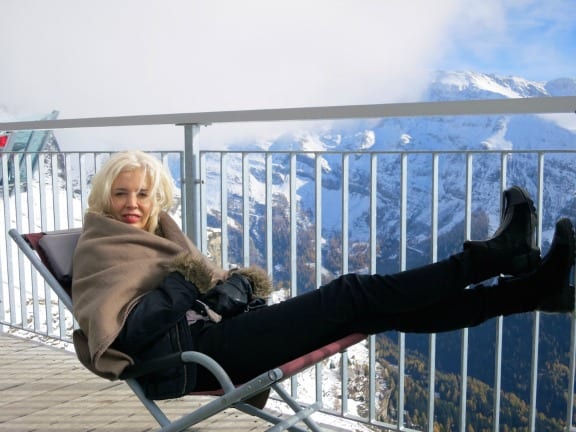 Age: In dog years, not even a teenager.
Hometown/Current Location: Carol Perehudoff grew up in Saskatoon, Saskatchewan, Canada (can you say that in one breath?) and has lived in the UK, Spain, and South Korea. Her current home is Toronto.
About WanderingCarol.com: The line that describes Carol the best is "she is often gripped with a desire to be elsewhere." A former travel columnist for a major newspaper, Carol brings this same level of expertise to her travel blog, WanderingCarol.com, a luxury travel blog for those who love to laugh. It's the unpretentious guide to luxury travel — because everyone needs a splurge or two in their life.
Specialities: Luxury travel, spas, outdoor adventure, history (preferably scandalous), and above all, fun
Read: Losing my cool in the footsteps of Coco Chanel in Paris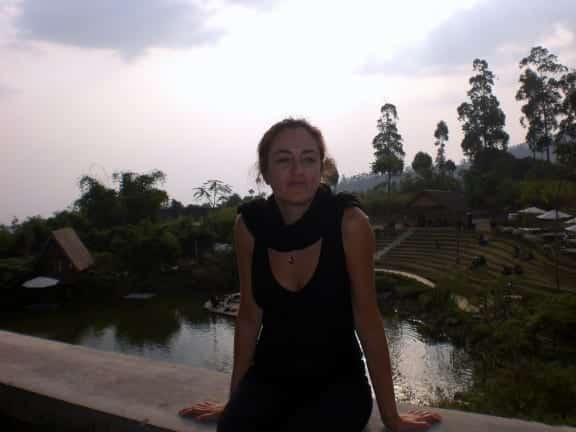 Age: 40
Hometown/Current Location: Claudia grew up in Cagliari, Sardinia, and is currently based there.
About My Adventures Across the World: A former human rights lawyer and academic, Claudia abandoned her career to follow her true calling, which has taken her on many adventures and misadventures across the world, and has involved rafting down some mighty rivers, hiking to some hidden archeological sites, zip lining across canyons, mountain biking down dangerous roads, camping on desert islands, and trekking to the craters of active volcanoes. Through her blog, Claudia shares her inspiring stories, provides tips for other travelers and occasionally goes on a rant. Her mission? Hiking her way up all volcanoes in the world.
Specialities: Latin America (including Cuba), Sardinia, adventure travel, responsible tourism, volcanoes
Read: Why did I not meet the lovely, friendly Cubans everyone talks about?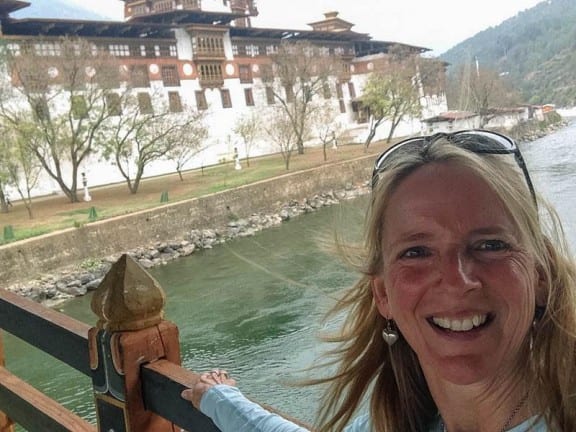 Age: 50
Hometown/Current Location: Born in Atlanta, grew up in New Jersey, but has lived in Seattle for the past 25 years.
About Wanderlust and Lipstick: Beth Whitman has been traveling the globe for more than 25 years as a solo traveler, businesswoman and philanthropist. She's the editor of Wanderlust and Lipstick, one of the web's most popular women's travel sites, she runs tours through her company, WanderTours, and recently launch a non-profit organization, the WanderWorld Foundation.
Specialities: Solo travel, adventure travel, women's travel, fitness
Read: Why Turning 50 Doesn't Have to Suck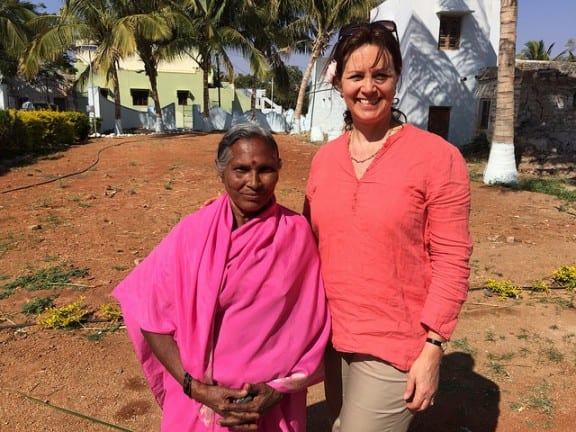 Age: 53
Hometown/Current Location: Heather grew up in London but now lives in Bristol, England.
About Heather on her Travels: Heather's blog is written for adventurous women aged 40+ who enjoy authentic travel with a little luxury thrown in. She travels widely in Europe and the UK as well as a few worldwide destinations such as India each year. Heatheronhertravels.com covers local cultures, delicious food, hiking and soft adventure and small ship cruising, bringing them to life with travel tales, colorful photography, video, and live social media posts.
Specialities: European travel, culture, food, hiking, cruising
Read: 13 stories from my charity visit to India – going off the tourist trail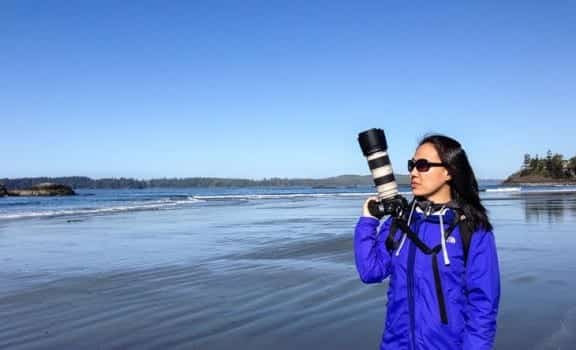 Age: 42
Hometown/Current Location: Toronto, for both.
About Not Without My Passport: At 41, Helen gave up her home and career for a life of travel, freelancing and blogging as everyone around her settled into marriages, families and mortgages. She shares her experiences on her blog, Not Without My Passport, with the goal of inspiring others to seek new experiences and see the world in a different way.
Specialities: Travel photography, meaningful travel, travel inspiration, offbeat destinations, food
Read: Why I Choose a Life of Travel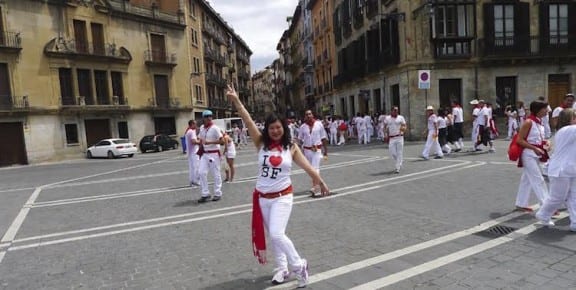 Jeannie Mark, Nomadic Chic
Age: 44
Hometown/Current Location: Jeannie grew up in Canada and now lives in Playa del Carmen, Mexico.
About Nomadic Chic: Jeannie is a middle-aged woman that hopes to inspire other women to see that age has no boundaries. By sharing her stories through Nomadic Chick, her mission is to show that a life lived passionately exists for all women.
Specialities: Solo travel, women's issues, writing, managing a creative business
Read: On Aging, Sex and Travel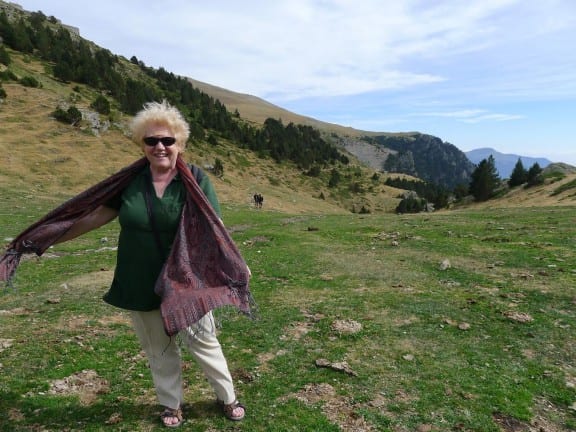 Age: 62
Hometown/Current Location: Leyla was born in Paris, but she grew up in Spain, Italy, and Canada. She now lives in rural eastern France.
About Women on the Road: Leyla Giray Alyanak is an international journalist who uses her travel website to inspire women about lesser-known places, people and ideas. At 43 she bought a one-way ticket to Cape Town and traveled solo for the next three years. She documents it all on her website, a toolkit for solo women travelers.
Specialities: Culture, food, social issues, world affairs, art
Read: 25 Most Beautiful Cities in Spain to Visit in 2023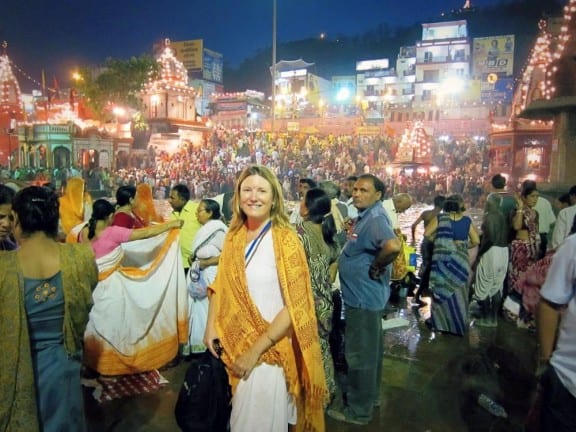 Age: 55
Hometown/Current Location: Grew up in Toronto, Canada and lives there now, though she spends almost half the year in India and South Asia.
About Breathedreamgo: Mariellen Ward is a professional travel writer who divides her time between Toronto and Delhi. Breathedreamgo.com, her award-winning travel blog about meaningful adventure travel, is inspired by her extensive travels in India. She writes for many print and online sites, co-founded the Toronto Travel Massive, Delhi Travel Massive and founded the WeGoSolo online community for female solo travellers. She has been featured in India Today, USA Today, Conde Nast Traveller India and on many lists of top bloggers, and she writes for online and offline publications including BBC Travel and Vogue India.
Specialities: Solo female travel, India, Canada, meaningful adventure travel, spiritual/wellness travel
Read: How I Quit My Job to Travel
Age: 45
Hometown/Current Location: Monique grew up in Los Angeles, went to undergrad at Notre Dame in Indiana, and law school at Howard University School of Law in Washington DC. She now lives in Holland.
About Mo's Travels: Monique is a globetrotting mom of two is determined to enjoy every second of the journey, while writing about life as an expat living in Holland, her travels, and her quest to "run the world," one destination race at a time.
Specialities: Running, family travel, the Netherlands, expat life
Read: Medinas, Minarets, and the Marrakech Half Marathon
Age: 41
Hometown/Current Location: Grew up in Texas; now living in Paris.
About LeahsTravels.com: Leah Walker is a France-based luxury travel and culinary writer who has contributor and editor roles with The Daily Meal, Bonjour Paris, Luxe Beat Magazine, Forbes Travel Guide, Four Seasons Magazine and is also a travel ambassador for Atout France. When she's not eating her weight in Tex-Mex and BBQ in Texas or traveling around Europe, Leah can be found writing at a cafe in Paris' 8th arrondissement or wandering the city's streets with camera in hand.
Specialities: Luxury, Paris, France, Texas, hotels
Read: Life's a Trip, then you have a Double Mastectomy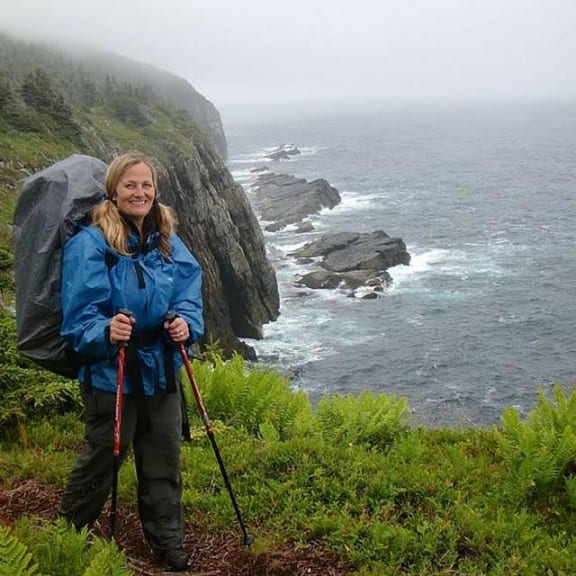 Age: 48
Hometown/Current Location: Grew up in Richmond, Virginia; now lives in Alexandria, Virginia.
About All Over the Map: From the time she was teenager, Paige Conner Totaro hasn't just dreamed of exciting, fulfilling travel, she has made plans and put them into action: in high school, she lived and worked with a family of Italian innkeepers; after college, she earned a graduate degree from a Dutch university; as a young mother, she developed a blog and co-authored an e-book aimed at encouraging families to travel; and when her twin daughters were twelve, she and her husband led them on a year-long sabbatical trip through 28 countries. Since then, she has traveled solo to Thailand, Spain, Mexico and Newfoundland. In her latest venture, Paige applies her talent, curiosity and wealth of experience to help others realize their travel dreams through her custom travel planning service, All Over the Map Travel.
Specialities: Family adventure travel, custom family vacations, family gap year travel, first-time travel tips, Europe
Read: A Walk Above the Water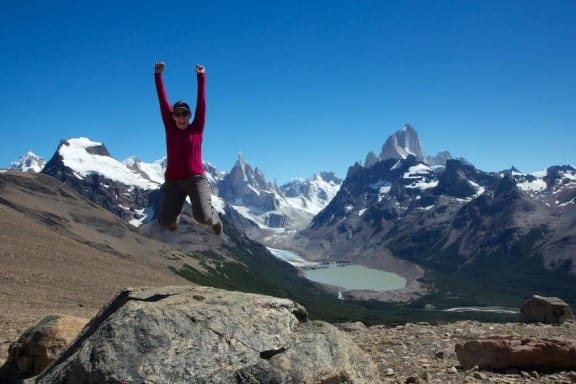 Age: 45
Hometown/Current Location: Sherry grew up in Peoria, Illinois, but for the last nine years hasn't had a home base and has been completely nomadic.
About Ottsworld.com: Sherry has been inspiring wanderlust by blogging about her solo travel and adventures since 2006 when she escaped from corporate America. As a childless 40-something, she regularly takes her nieces along on her journeys as part of the Niece Project. She's set foot on every continent, and even drove across a number of them in search of living a life less ordinary.
Specialities: Adventure travel, niece/nephew travel, location-independent lifestyle, hiking, solo travel
Read: How to Overcome Travel Fears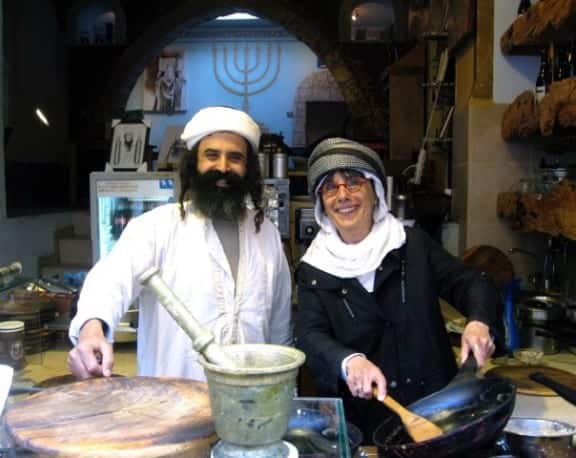 Age: 75
Hometown/Current Location: Born in Montreal, presently living in Toronto.
About Journeywoman.com: Journeywoman.com (aka Evelyn Hannon) began blogging from a travelling woman's point of view back in 1997. Today she is known as "The Grandmother of Women's Travel." Her original mandate remains the same: to inspire all women to travel safely and well.
Specialities: Solo travel, travel tips, worldwide tour listings, what to wear, budget travel
Read: How to Cross a Road in Vietnam
Do you know another solo female traveler over 40? Share away!
Get email updates from Kate
Never miss a post. Unsubscribe anytime!