Adventurous Kate contains affiliate links. If you make a purchase through these links, I will earn a commission at no extra cost to you. Thanks!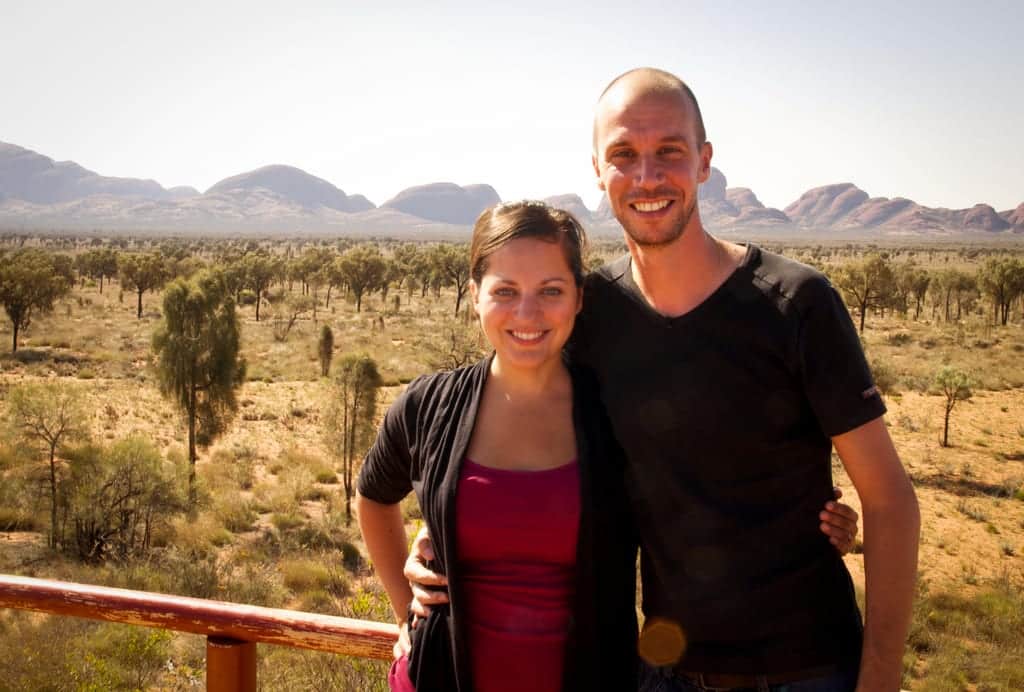 It's been four months on the road for the SOTM Tour! Our fourth month was one of the busiest of the trip so far. We traveled like mad, visited some incredibly beautiful places, took part in tons of activities, met up with countless friends.
This month also had some of the lowest points of the trip, as you'll read below. While dealing with some setbacks made some of our travels difficult, this month was anything but boring.
It was jam-packed — in retrospect, a bit too jam-packed, we decided — and for that reason, it's been a relief to get to Southeast Asia and have some much-needed downtime.
Here is the recap of Month Four!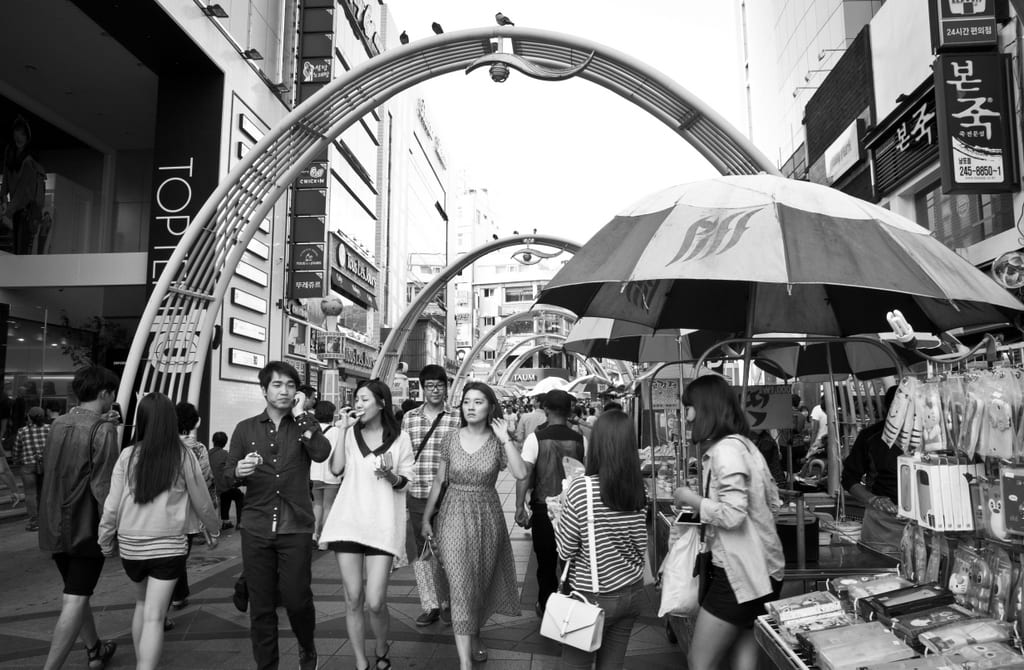 Destinations Visited
Busan and Seoul, South Korea
Darwin, Litchfield National Park, Kakadu National Park, Alice Springs, Yulara and Uluru-Kata Tjuta National Park, Northern Territory, Australia
Sydney (including Bondi, Bronte, and Manly) and Botany Bay, New South Wales, Australia
Melbourne, Victoria, Australia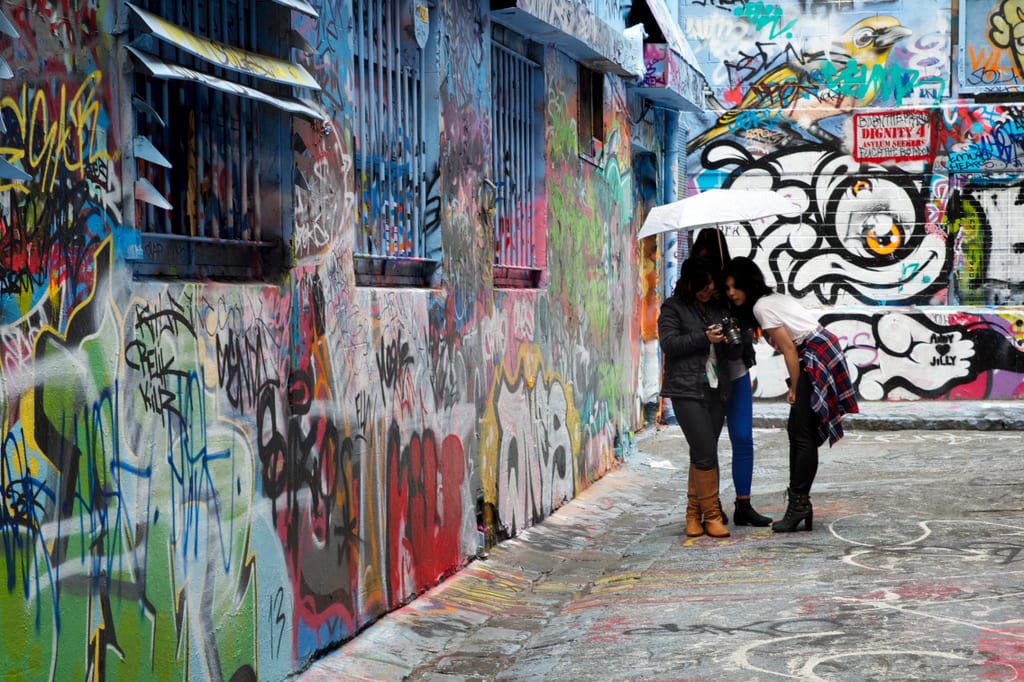 Favorite Destinations
Melbourne. Is this the world's coolest city? Very possibly.
Uluru. Mysterious, awe-inspiring, utterly breathtaking and fabulously romantic.
Bronte, Sydney. A lovely neighborhood highlighted by a delicious stretch of beach, beautiful homes, and Sydney's best breakfast!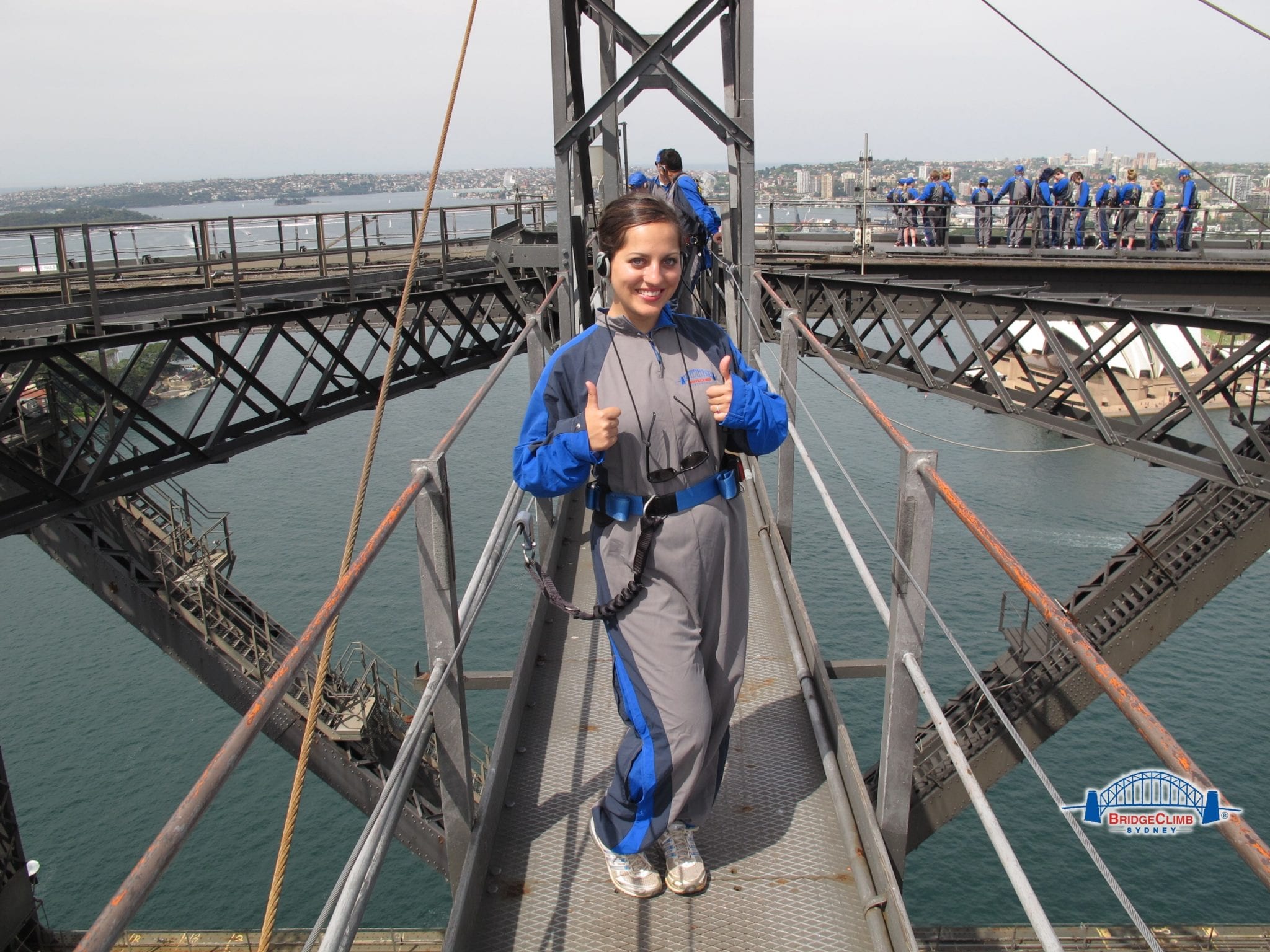 Highlights
Climbing the Sydney Harbour Bridge. I'm happy to report that the Bridgeclimb experience wasn't nearly as scary as I thought it would be — it was just beautiful, interesting, and a lot of fun. I'm so glad I went.
Swimming in rockholes in the Northern Territory. After a long, hot, sweaty hike, there is no better relief in the world than jumping into a swimming hole and dipping beneath the surface as the cool water rushes around you.
Australian breakfasts. Who knew Australia had the best breakfasts in the world? In the US and especially the UK, it seems like breakfast is an excuse for cholesterol overload — but the Australian breakfasts tended to be lighter, healthier, often meat-free, and delicious.
Swimming with crocs. At Crocosaurus Cove in Darwin, I went croc cage diving for the second time in my life with a nasty, snapping croc named Chopper — and fed crocs, smooched a baby croc named Fluffy, even swam with young crocs! I have such an appreciation for these creatures now.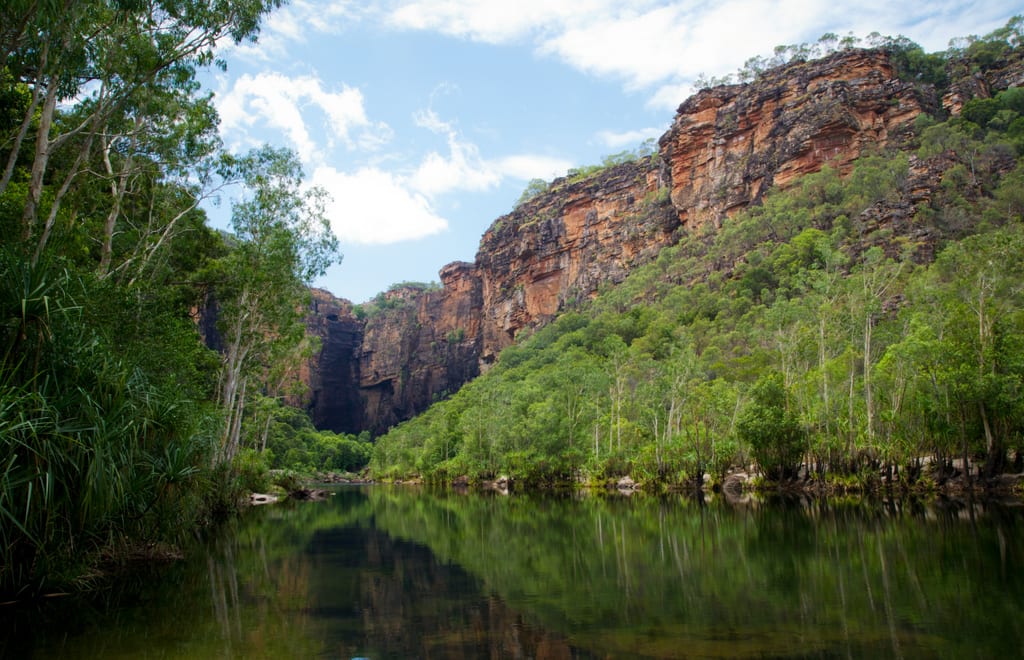 The beauty of Kakadu National Park. Kakadu is probably the roughest, wildest, most untouched place I've ever visited — and there is so much incredible raw beauty. You almost expect to see a dinosaur poke its head around a corner.
Seeing crocs in the wild. As part of our three-day Kakadu camping trip with Adventure Tours Australia, we took a cruise in the Mary River wetlands, where we got to see about half a dozen crocs in their natural habitat, lurking beneath the surface. It was slightly terrifying and an adrenaline rush.
Market-hopping in Busan. Turns out that Busan is a great city for wandering around, eating delicious street food (I can't get enough of Korean lemonade in a bag!), and checking out the wild fishing industry. The fish markets, in particular, are a brilliant place to photograph.
Watching the sunset and sunrise at Uluru — in style. Uluru is gorgeous and a surprisingly posh destination. I particularly loved riding camels to the Sounds of Silence dinner, where we ate great food and made lots of new Australian friends, and riding a Harley-Davidson through the desert at dawn with Uluru Cycles.
Cafe-hopping in Melbourne. What a great city to "just be" for a little while.
Meetups! We had meetups in Sydney and Melbourne and it was nice to meet lots of readers and reconnect with old friends.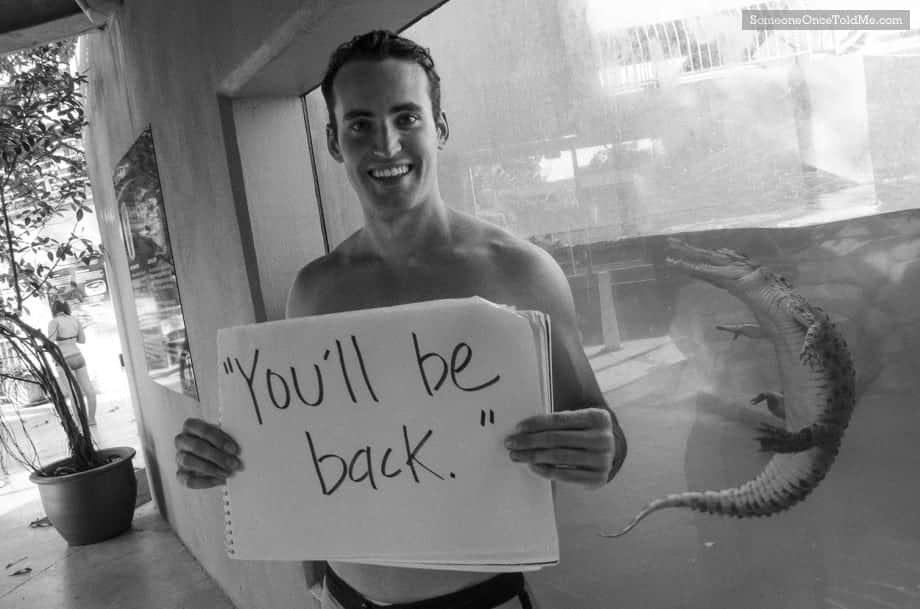 Memorable SOTM Pic
While in the Northern Territory, we met up with the Best Job in the World contest winners at Crocosaurus Cove in Darwin, where we proceeded to get up close and personal with LOTS of crocs.
This is singer-songwriter Cameron Ernst, winner of the Virgin Australia High Flyer contest. As Mario took his picture, one of the young crocs started dancing and grooving in the background! The perfect background for the ominous message on the sketchbook.
Cameron was actually told this quote by a guy in his hometown of Wichita, Kansas — and not in a nice way. Check out the full story here.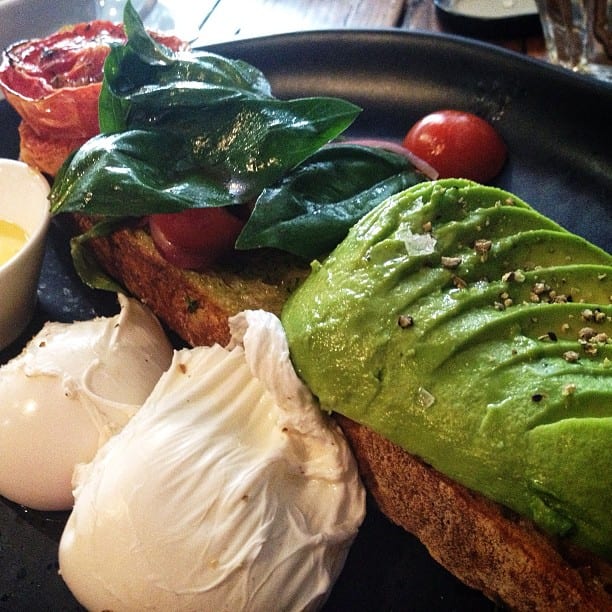 Best Thing I Ate
Oh my God, we ate SO well in Australia — particularly in Melbourne. Dumplings (so good we went two nights in a row!), absolutely perfect pho, kangaroo pizza, ice cream made from liquid nitrogen…
But above all, it was all about the Australian breakfasts. The best one that we had was at Three Blue Ducks in Bronte, Sydney, just around the corner from our Airbnb rental. Several of my readers told me to go there for breakfast, and were they ever right!
This was toast with avocado, two poached eggs, roasted tomatoes, and a tomato basil onion salad. As I ate this breakfast, sipping a flat white and listening to a 70s funk mix, I felt completely, utterly relaxed — more than I had been in a long time.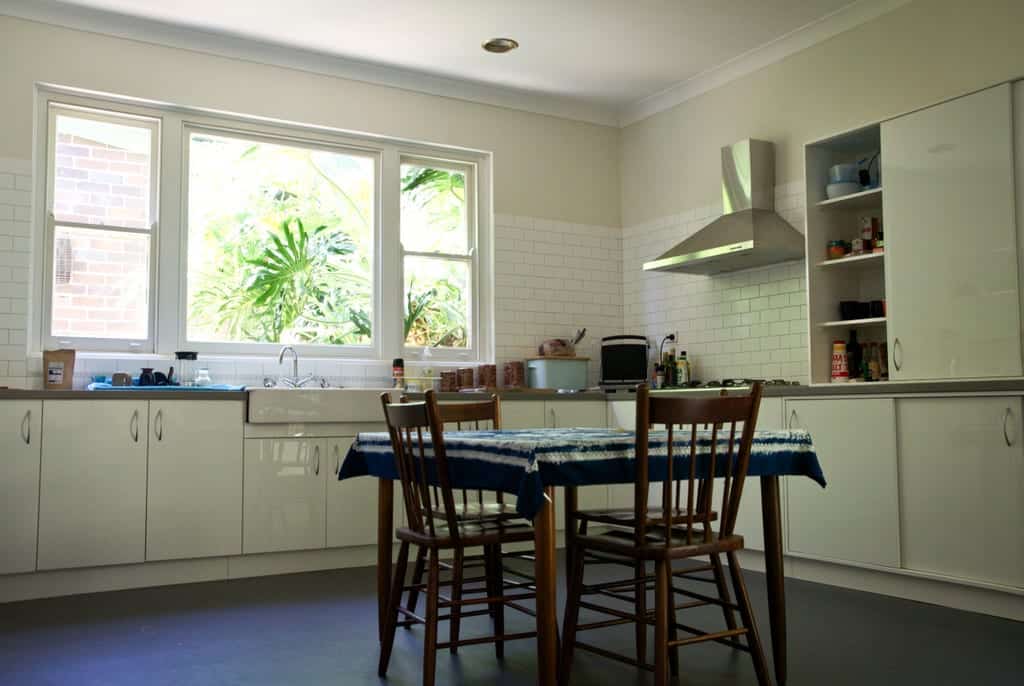 Best Place I Stayed
This month's best lodging was another Airbnb rental — Lise's place in Bronte, Sydney. We had a very comfortable bedroom (with a bed long enough for my 6'2″ fiancé — not easy to find!), two bathrooms of our own, and lots of open space, including a spacious kitchen.
I've often found Airbnb to be the best choice for finding lodging in major cities — you'll find deals for much cheaper than you'd pay for a hotel or even a private room in a hostel. But Airbnb is even more valuable in Australia, as hotels and hostels often charge like crazy for awful internet and laundry can be expensive as well.
When we were staying in hotels and hostels in Darwin, we paid $4 per device per day for crappy internet on that only worked a fraction of the time and $6 per wash or dry for laundry. At Lise's place, we had free fast wifi and free laundry.
Bronte is a bit of a ways out of downtown Sydney — around 45 minutes by bus, or a bit less by bus and train — but I absolutely loved this neighborhood, its beach, and its colorful houses. Bronte is a beautiful place to visit, and I recommend walking the coastal path from Bronte to Bondi for great views.
For $56 per night, you cannot beat this. Here is the listing on Airbnb. It's extremely popular, so be sure to book far ahead. Tell Lise that Kate and Mario sent you!
Challenges
Two new f-words entered my vocabulary this month: FLOOD and FLEAS.
The day that we flew from Seoul to Darwin, we had to wake up at 4:30 AM to catch the 5:37 train to the airport — and were caught in the biggest rainstorm either of us has seen in years. It was like buckets were literally pouring from the sky. The water was ankle-deep.
Seoul is a city of night owls, so the neighborhood was filled with crowds waiting in cafes or trying to catch a cab. There was no way in hell we could get a cab in that kind of rain.
After a 15-minute run-walk, we made it to the Hongik University station. EVERYTHING in our bags was soaked, down to the core, though not quite as soaked as the clothes we were wearing. (Mario actually changed on the subway platform.)
Then our soaked luggage had to travel for about 20 hours as we had a long layover in Manila, then once we arrived, we had a three-day camping trip scheduled before we had time to wash anything. Everything smelled.
We had to launder everything we owned — and a single wash or dry in Darwin cost $6. That added up to the most expensive laundry of my life.
As for the fleas, in Busan I developed hives and couldn't figure out why — I haven't been allergic to anything since I was a little girl. I thought it was detergent, then I thought it was shampoo, then I thought it was soap — but even after switching everything out, I would still be struck with hives all over my body as soon as the latest antihistamine wore off.
Over time, Mario and I started calling them "fleas." We refer to anything itchy as fleas. And they certainly were itchy.
Then my lip swelled up. Twice. Then my face started swelling up. I've been to three doctors in Australia. (Interestingly, doctors in Australia are much more casual and go by their first names.)
After getting some prednisone and Zyrtec, the fleas are much better than they've been — though they do still pop up on occasion. I'll continue to see how it goes. Whatever allergen it was is probably on its way out of my system.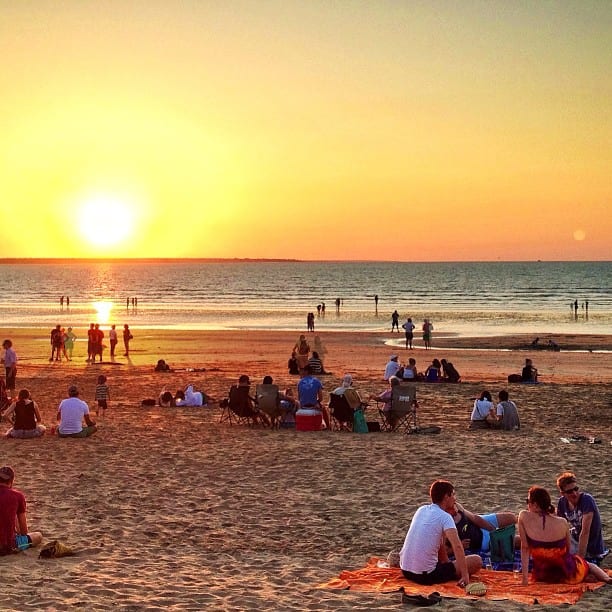 Most Popular Photo on Instagram
With 196 likes, this shot of the Mindil Beach in Darwin at sunset was the most popular picture of the month. Crocs appear here in occasion, but that didn't keep people out of the water!
Every Sunday and Thursday through the dry season, Mindil Beach comes to life with sunset markets selling food and crafts. Watching the sunset on the beach is a fun local tradition, and I'm glad we got to do it twice.
Coming Up in Month Five
I'm very lucky in that I get to visit three of my top five favorite countries this month: Thailand, Italy, and Cambodia! (The other two? South Africa and Japan.)
After one week in Bangkok, I fly back to Italy for a two-week residency at Blogville Emilia-Romagna in my beloved Bologna. I'm excited to be returning to the truffle festival in Sant'Agata Feltria, which I visited two years ago. I will also be speaking on a panel at the TBD Italy travel blogging conference in Rimini.
The only thing is that it's going to be cold in Bologna in late October. Where am I going to be able to get a coat?! My fleece isn't stylish enough for Italy!
Mario will be staying in Thailand, and he plans to head straight to Koh Chang, home to my favorite beach in the world: Lonely Beach.
On the 28th, I fly back to Bangkok, where Mario and I will meet up before flying to Phnom Penh, Cambodia, on November 2. We'll be spending the next few weeks in Cambodia.
Any suggestions for Month Five? Let me know!
Many thanks to Northern Territory Tourism and Sydney Bridgeclimb for their generous support of Month Five of the SOTM Tour. All opinions, as always, are my own.
Get email updates from Kate
Never miss a post. Unsubscribe anytime!