Adventurous Kate contains affiliate links. If you make a purchase through these links, I will earn a commission at no extra cost to you. Thanks!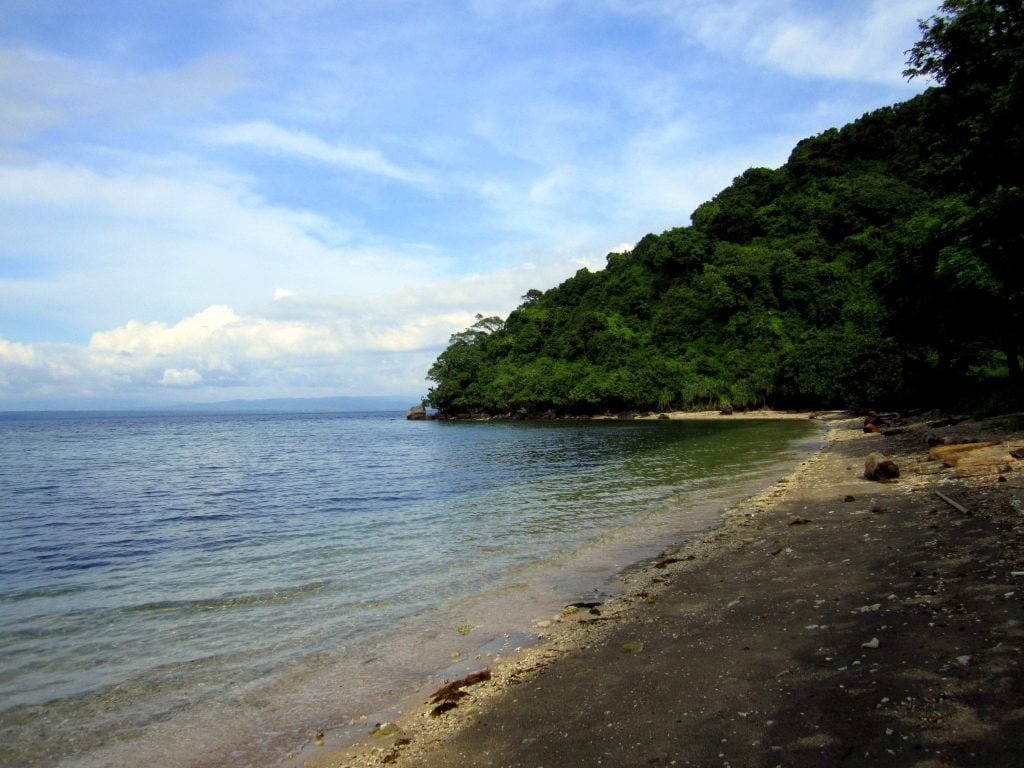 Month six.  The final month of my travels in Asia.
The month started slow at first, then built to a rousing crescendo in Bangkok.
Destinations Visited
Ubud, Bali, Indonesia (two visits)
Senggigi, Lombok, Indonesia
Perama Island, Lombok, Indonesia
Satonda Island, Sumbawa, Indonesia
Komodo Island, Indonesia (albeit briefly and in the dark of night while shipwrecked)
Labuan Bajo, Flores, Indonesia
Kuta, Bali, Indonesia (visit #2)
Denpasar, Bali, Indonesia
Keliki, Bali, Indonesia
Bangkok, Thailand (visit #5)

The Adventures
Getting shipwrecked off Komodo Island
Celebrating Songkran in Bangkok — the best festival EVER!
Successfully fending off Bali dogs in Ubud
Eating raw prawns and living to tell the tale
Visiting a market that had swords, puppies and porn for sale
Naming the guesthouse kitten Tom Yum
Staying up all night my final night in Bangkok
Outlandish Adventures
Going to my first ladyboy bar in Bangkok!
Filing a police report in rural Indonesia
Drinking arrak with locals
Riding on the back of a motorbike through Denpasar, new computer in lap, underwear yet to be purchased, trying to hold my dress down
Going to my third ping pong show
Starting over with nearly nothing
Getting a new wardrobe in Bangkok!

Slowing Down
If the last month was low-key and about getting work done, this month was more about slowing down the travel, period.  I had become exhausted from traveling all the time.  It was dragging me down.
If I were traveling for a year or so, I would have taken this time to settle into a place for two months or so. I needed that.
So I spent eight days at the wonderful Alam Sari in Keliki, Bali, doing little more than relaxing.  And when I returned to Bangkok, I was content to stay in a city I loved and just hang out with my friends.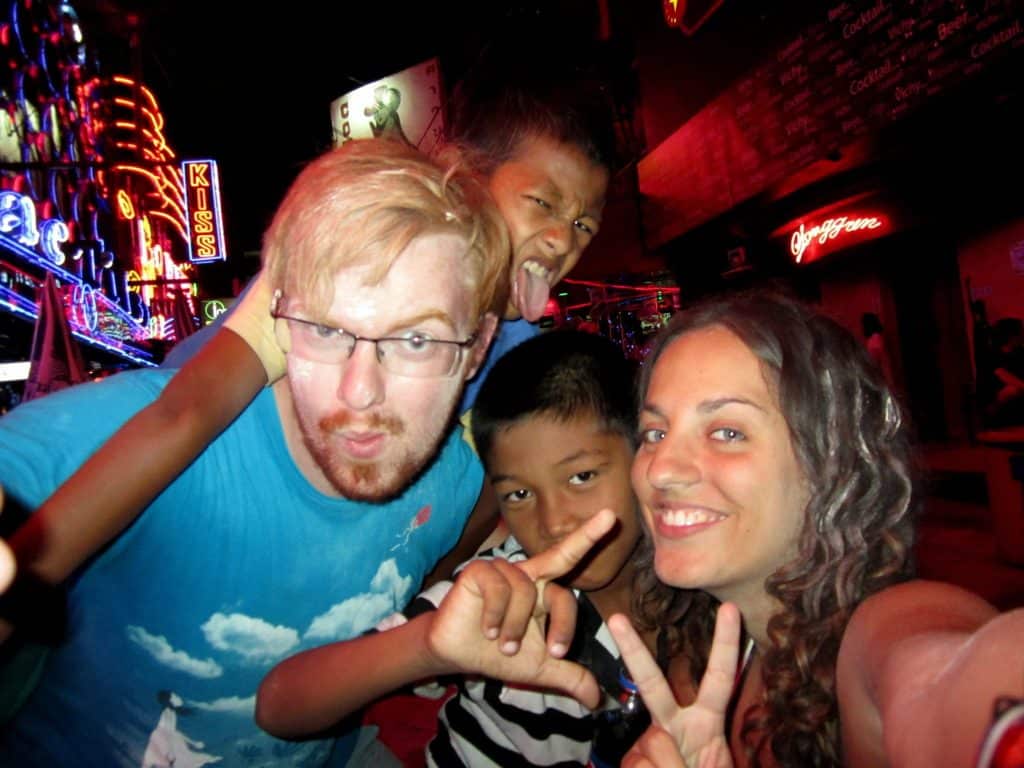 Good Times with Friends
My happiest times on the trip were when I was traveling with good friends, and I was delighted that Ste and Darren came to Bangkok for my final days in Asia.
Good times were spent with my travel blogging friends who happened to be in Bangkok — Adam, Rob, Poi and Kirsty — with plenty of new friends, like Ray and Mike, as well!
Also, my shipwreck castaways became close friends of mine.  Despite the circumstances under which we bonded, we enjoyed our time together greatly.
No Full Moon Party?!
I know.  The Southeast Asia party-loving travel blogger had six chances, and skipped the Full Moon Party each time.
It was the right decision, though.
It would have been a tight squeeze — the party was on the 18th, and my flight out was on the 21st.  That means that to make sure I got a bus back to Bangkok, I probably would have had to leave the morning after…as everyone was still partying.
Plus, Ste had to see a specialist for an injury he sustained in Vang Vieng (the things that happen when I let my boys go!), so he wouldn't have been able to leave until the night of the 17th anyway.
Add that to my general travel lethargy, and skipping the party became a no-brainer.
Besides, Songkran in Bangkok was better than I ever could have imagined.
The Next Steps
After leaving Asia, I spent nearly three weeks in England. I would go so far as to say that it was one of the absolute best parts of the trip.  I can't wait to share it with you.
As I write this, I'm about to get on a plane to America. I'm landing in New York, staying with my sister for a few days, then returning to Boston.
There will be many wrap-up posts about Asia — posts about my favorite places, my best photographs, the most beautiful beaches — and, of course, my best adventures!
And just as another reminder — this blog is not going to stop.  It is going to be better than ever. I will continue to travel — I am currently planning my next trips — and I will continue to have adventures all over the world!
As always…we'll see what happens.
Get email updates from Kate
Never miss a post. Unsubscribe anytime!