Adventurous Kate contains affiliate links. If you make a purchase through these links, I will earn a commission at no extra cost to you. Thanks!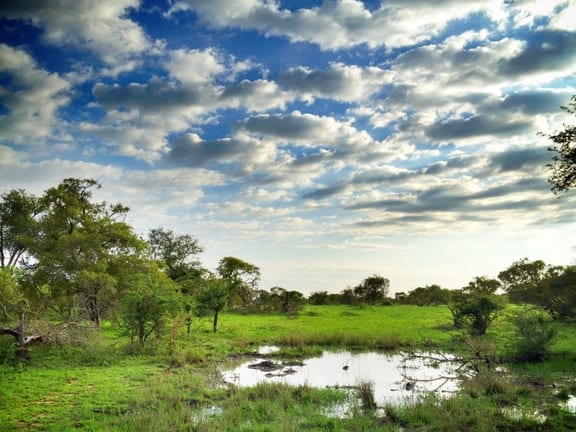 Think going on an African safari is all about the animals?  Well, by definition, it might be, but seeing the awe-inspiring landscapes is a huge part of it as well!
I love photographing landscapes more than anything else, and I couldn't resist apologetically asking our guides Lee-Anne and JP to stop the vehicle again and again so I could take tons of HDR photos.
This isn't what Kruger is known for, though.  Though it's an immense national park — the same size as New Jersey or Israel! — it's not known for being one of the visual stunners.  You don't get the sweeping landscapes of the Serengeti or the arid beauty of the Namib.
That said, there is so much beauty here if you know where to look for it.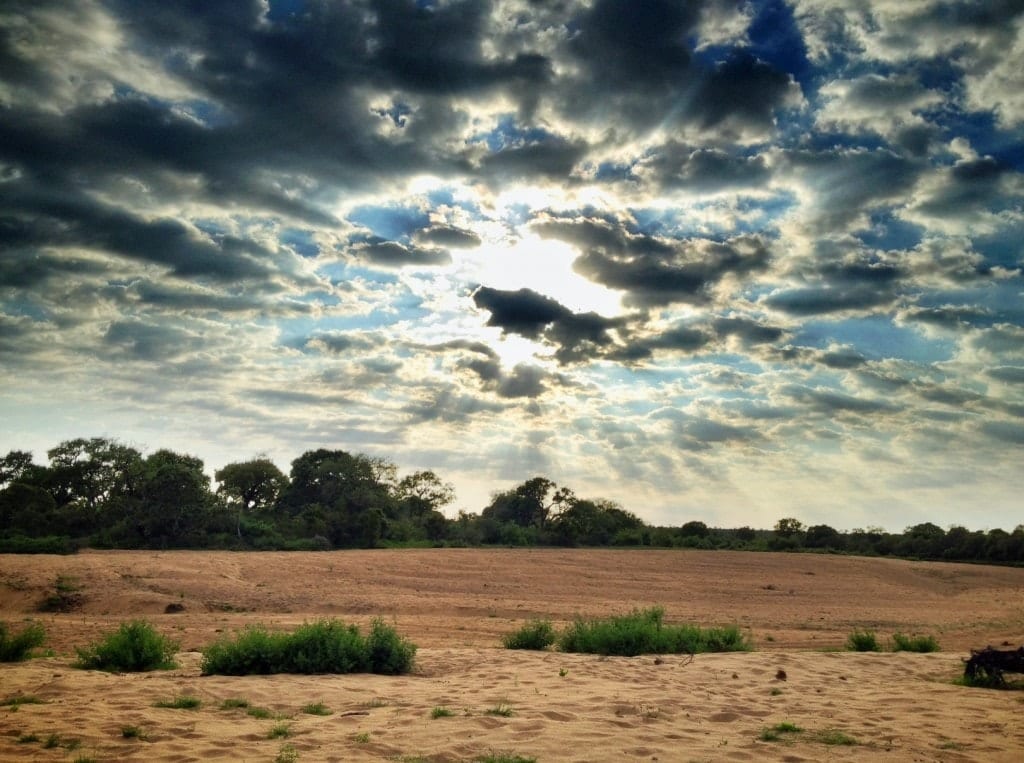 How about this cloud action?
The river running through Ngala was dry during our visit, as it is for much of the year.  At the moment when I took this picture, it was like all the rays of the sun lined up perfectly.  An unforgettable moment.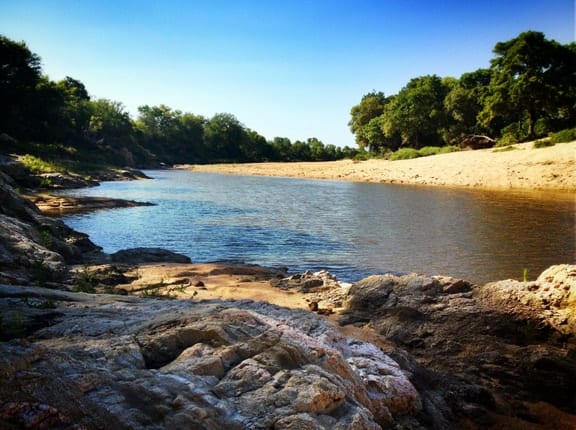 Because of the river, the waterholes are where you're most likely to see action.  This waterhole made a beautiful stop for our coffee-hot chocolate-amarula break on our final game drive.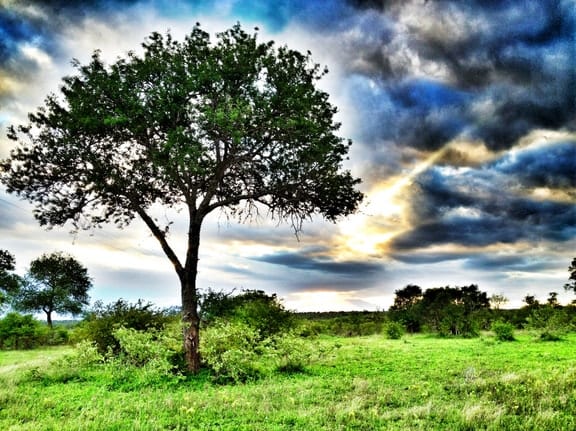 On Halloween, I kept looking for scenes that could be doctored up a tad to look extra spooky.  The crazy clouds behind this lone tree fit the bill.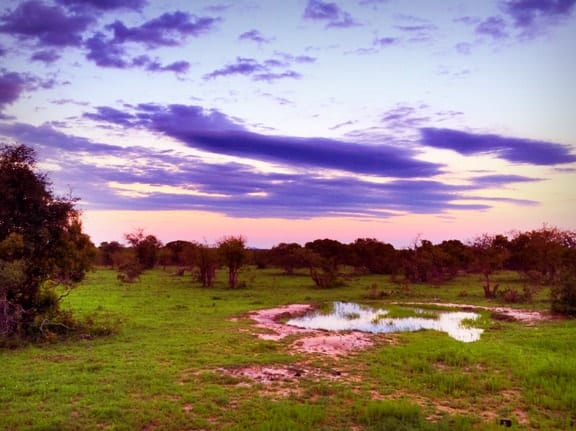 Purple sunsets?  Absolutely!  A magical, magical moment.  This photo is definitely edited, as are all the photos here, but trust me — the sky and clouds were purple on this evening.  I just brought out the purple a little bit more.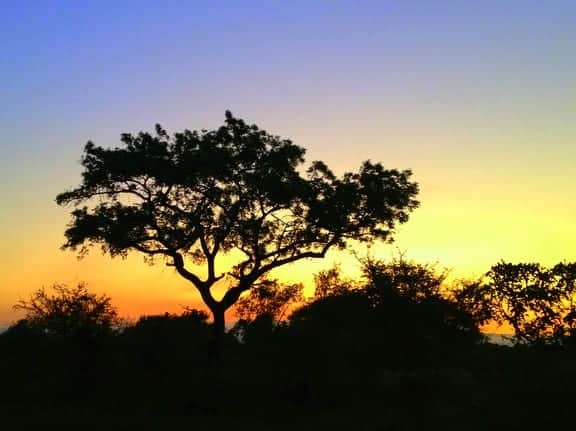 And finally, we watched the sun set into the distance as we enjoyed glasses of bubbly, little sausage skewers, and guacamole.  A perfect way to end the day, and a great finale to a fantastic safari.
Which photo is your favorite?
Many thanks to &Beyond and Visit South Africa for hosting me on this unforgettable adventure.  All opinions, as always, are my own.
Get email updates from Kate
Never miss a post. Unsubscribe anytime!