Adventurous Kate contains affiliate links. If you make a purchase through these links, I will earn a commission at no extra cost to you. Thanks!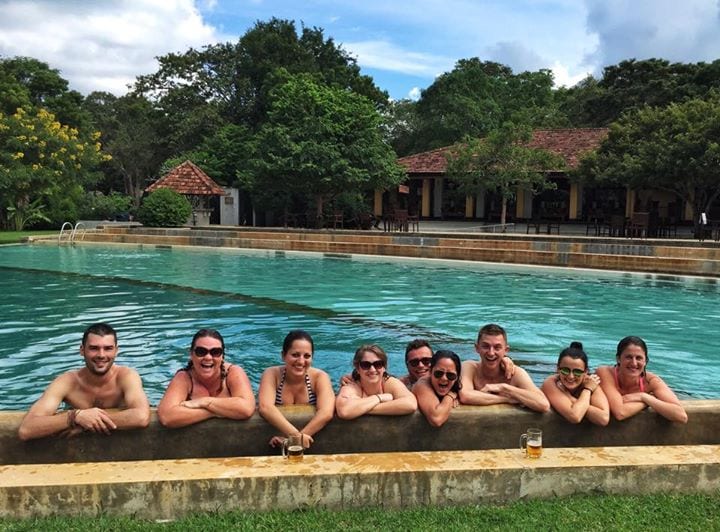 On this, the last day of 2014, I wanted to give a special thank you to my friends.
More than anything, 2014 was a year of friendship. The second half of 2014 was one of the darkest and most difficult periods of my life, and I wouldn't have gotten through it without the unconditional support of the people closest to me.
During that time, I learned several lessons from my friends — lessons that I'd like to share with all of you.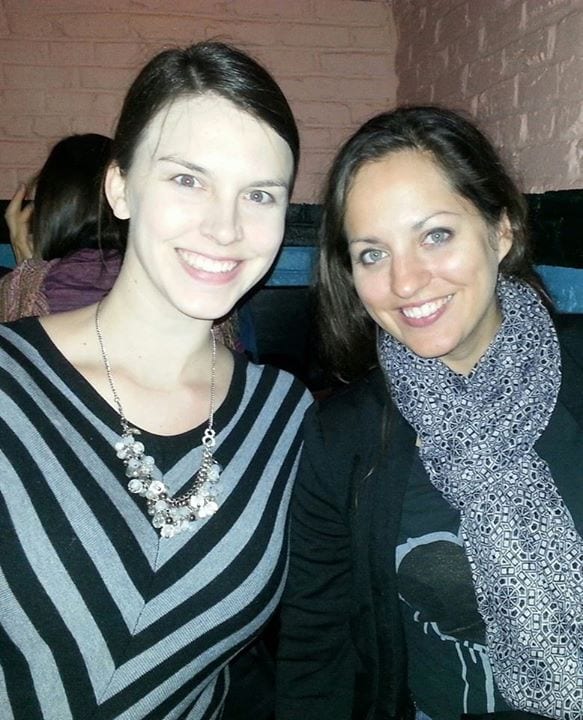 Generosity is easy.
I was overwhelmed by the hospitality I was extended by so many friends, family and readers this year.
Special thanks to Allison and Colin in Brunei, Richard and his family in Hong Kong, Crystal in Los Angeles, Chelsey and John in DC, Elissa in Baltimore, Kelly and Dave in Pennsylvania, Sarah and Zack in New York, Amy and Jay in Connecticut, Matthew and Juanita and their family in Malta, all of whom welcomed me into their homes without hesitation and make me feel like it was no imposition at all.
You've always got a place to stay with me, and I intend on returning the favor threefold as soon as I have a place of my own.
Loyalty can be instant.
I became friends with Chris and Tawny in about five minutes flat. I love whenever that happens!
But by three days later, we were such good friends that they were actually spitting on my behalf, defending my honor and battling against my enemies.
That's true loyalty. And it can be instant. I'm so glad to know that that exists.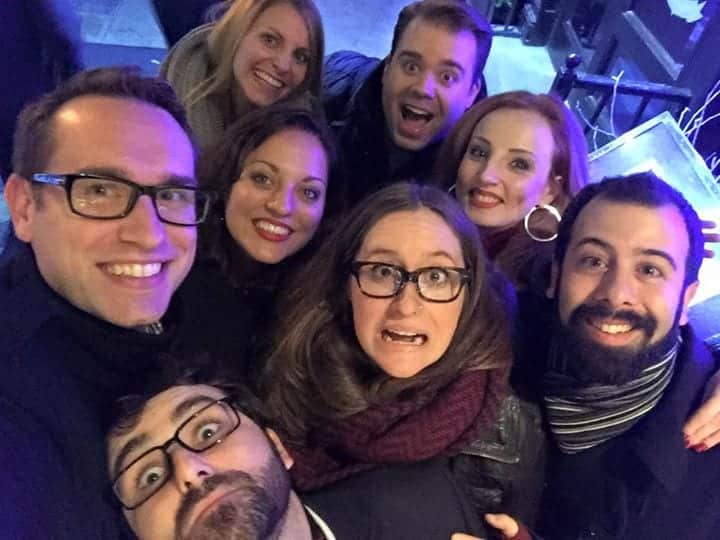 We should take more selfies.
Of groups of us together, that is. I first noticed it with my friend Richard in Hong Kong, then my friend Crystal in Los Angeles. Both of them took selfies of themselves with their friends constantly and uploaded each one to Facebook.
I thought it was a bit overkill at first — but now I do it myself and I LOVE it. It's all about creating memories, and I love going through Facebook and seeing photos reminding me of all my good times with friends!
Time doesn't need to pass at all.
The Brood — me, Alexa, Beth, and Lisa — are my three best friends from high school. We spent every moment together during those years.
And even though now we're all 30 and our conversation revolves around weddings more than anything else these days, and even though we're not as obsessed with the Backstreet Boys as much as we used to be, we still have the same banter that we had all those years ago. When the four of us get together, it's like time never passed.
Photo: Laurence Norah
I really miss performing.
This is something I never expected. I've been a performer all my life, singing and dancing and playing the piano all over the place, but it had dampened down in the past few years. Why was that?
Because I no longer had a group to be part of, like I did in high school and college? Because I was no longer driving, my favorite place to belt it out? Because pianos aren't the most portable of instruments? Because I was living in apartments and self-conscious about how loud I was?
Well, in Sri Lanka, I met Leif. I think we went from "Wait — you swing dance? I swing dance!" to swing dancing in the pool, salsa dancing, popping and locking Ethiopian-style and singing showtunes at the top of our lungs (even my favorite, the obscure musical Notre Dame de Paris IN FRENCH) more or less nonstop for about a week and a half, much to the amusement of our other friends.
And it was amazing. I've missed performing so much and I didn't realize it until then.
I need to sing more, I need to dance more, and I need to make it a priority in my life. I know that now.
Savor the special moments.
One of my favorite moments this year (and one that in retrospect I should have included in my best travel moments of 2014 post) was when my friend Beth and I did a mini road trip down to New Bedford, Mass, two days before her wedding.
It wasn't that big of a deal — just a two-hour ride down from our hometown, dropping off supplies for the wedding reception. But we made a detour for Marylou's Coffee, we listened to great music, we talked a lot.
It was simple, but it meant a lot of me to have that special time with my best friend right before she got married.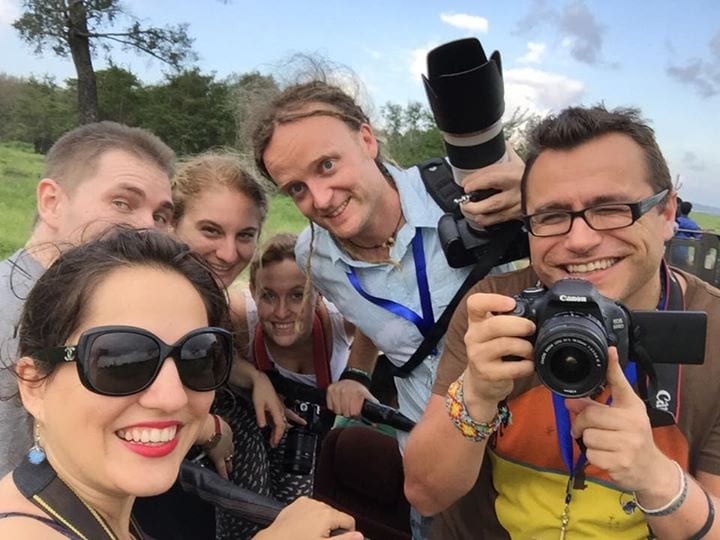 Make friends with brilliant people.
I sent the above photo from our elephant safari in Sri Lanka to my family. My mom replied asking me who everyone was.
I wrote:
"On the left, that's Steve, he's a fantastic videographer and he's doing work for Cinnamon Hotels here in Sri Lanka. Next is Katie and she's a brilliant film photographer. She's from near us but she lives in Istanbul now. Next is Becki. She really likes traveling to offbeat places — she was in Iran and the Caucasus this year and has been to most countries in Asia. Laurence is next — he's an amazing landscape photographer and he grew up in the Seychelles. Paul is last — he runs a site about working and volunteering around the world and he and his partner Karen are Maltese and one of the most fun couples you'll ever meet."
"What an interesting group of people!" my mom replied.
Yes, they are. My friends inspire me and challenge me to be more creative, and I love that about them.
I communicate best through writing.
Because I travel so much (as do many of my friends), a lot of my deepest conversations take place over Facebook chat. And over time, I learned that when I'm having a tough time, I express myself most easily through writing.
During some of the tough times of this summer and fall, several of my friends stepped up to have long conversations with me. I soon realized that I get so much more out of those online conversations than I expected. But because of that, I now know that if I'm having a hard time with clarity about a situation, I need to write about it, not talk about it.
I have so many friends who were there for me during that time, but especially Amy. Thank you for stepping up and helping me process everything.
We should put more effort into planning special events together.
When I met a crew of Pinoy travel bloggers in Manila (and, for the record, travel blogs in the Philippines pull CRAZY numbers), I was impressed that they get together once a month for a party and sleepover in a posh hotel. There's food, there's booze, there's karaoke, and it's a lot of fun.
Granted, it's their blogs that allow them to get hotels comped and all that — but you can do the same concept. Have a special once-a-month tradition with your friends. Get together, chat about your latest happenings, eat good food, and bond. Once I become more stationary, this is something I'd like to do on a regular basis.
Dress up and get your makeup done every now and then.
Just because when you look good, you feel good. And it makes for great pictures, even when you're goofing off and leaving weird selfies on the bride's phone.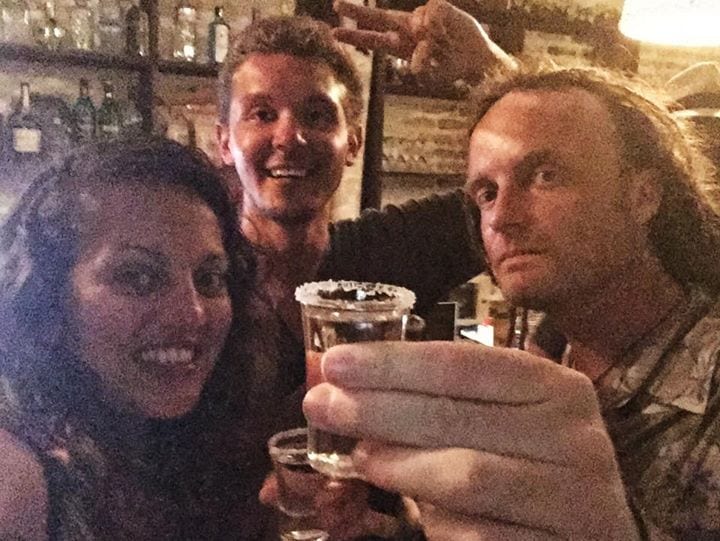 Bad decisions are better made in unison.
Like a day of drinking beers on the beach with Laurence, Leif and Nadeem, followed by oysters and wine for dinner, then arrak (Sri Lankan rice liquor) and cokes, then passion fruit mojitos, then tequila shots, then kamikaze shots.
What were we thinking?! We're not 21 anymore!
If you're going to be writhing in agony the next day, it's good to have some friends in equal agony beside you as you munch dry toast, drink coconut water, and vow never to consume alcohol again.
Photo: Anna Kate
Photographers are GOOD FRIENDS TO HAVE.
All my life, I've been the girl who brings along her camera and takes pictures of everything, which is great for remembering stuff, but it's even better if you use a good camera and edit the photos well.
One person who does that is Anna. She always brings her Canon DSLR around with her, and as a result, we have some fantastic party photos, which are much better than my usual pixellated, blurry selfies!
Be zany. Be weird.
Because life's too short to take yourself seriously all the time.
I love you all. Thank you from the bottom of my heart for everything you did for me this year.
Get email updates from Kate
Never miss a post. Unsubscribe anytime!