Adventurous Kate contains affiliate links. If you make a purchase through these links, I will earn a commission at no extra cost to you. Thanks!
What makes a perfect travel moment?
For me, it's not always about seeing an iconic sight or taking a memorable journey — it's how I feel in one small moment, whether it lasted a few minutes or a few hours. It's a moment when the rest of the world floats away and I'm perfectly present.
Here are my favorite travel moments from 2014.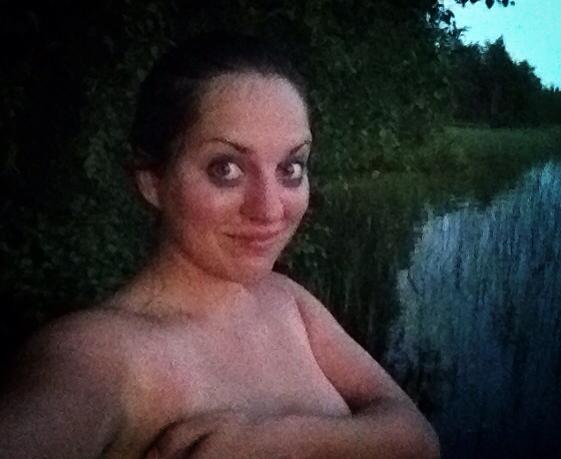 Late-Night Sauna and Skinny Dipping in Finland
I was in rural central Finland for the Kuhmo Chamber Music Festival and scored an invite to a sauna party for the musicians at a cabin a few miles from town.
Now, the sauna ritual may as well be religion in Finland. You sauna year-round, even in the bitter cold. You (usually) go in naked and single-sex. You send time soaking up the heat, possibly whipping yourself with birch branches if you so desire, then you go swimming, still naked, in the nearest lake (Finland is covered in lakes and saunas are built on the shores).
Let's just say that this was a great way to get to know all the female musicians at the festival, but the best part was walking naked into the lake underneath a pale pinky-blue sky just after midnight. The lake was so much warmer than I thought it would be, and gliding through those still waters felt incredibly peaceful.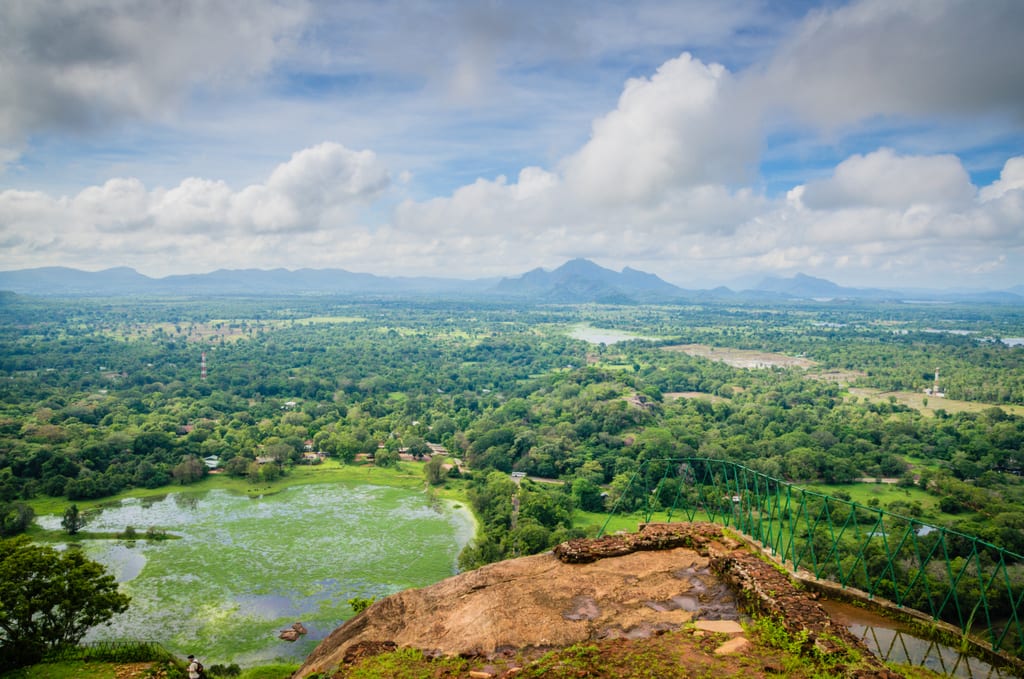 Ascending to the Top of Sigiriya
I knew I had to climb it. When you see a giant rock sticking out of the countryside like that, it begs to be climbed.
Of all the wonderful moments in Sri Lanka, what makes this one stand out? Well, it was visiting a place I had wanted to visit for so long. It was being in the final stretch of achieving my goal of 101 World Heritage Sites. It was having such a beautiful view. It was completing a physical challenge. And it was turning around to see dozens of my friends in every direction.
That moment, being at the top and looking over the landscape, was one of the biggest highlights of my time in Sri Lanka.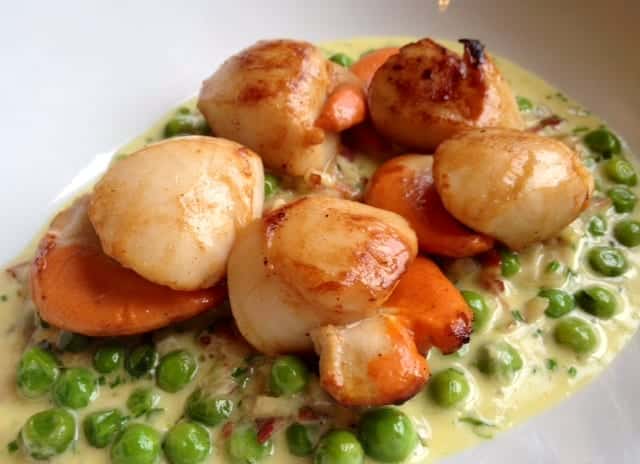 Relaxing in Portmagee after Skellig Michael
Now, you'd think that I would mention Skellig Michael instead for this one. Visiting (and climbing) Skellig Michael was one of the undeniable highlights of my year.
So why was my favorite moment afterward?
It was a rough journey — 90 minutes each way on a very choppy sea. It was a simple but slow, cautious climb to the top. It was cold, despite being June (you've got to love Ireland). There were no toilets on the island. It was a physically and mentally exhausting day.
So to get back to civilization and check into The Moorings, such a warm and welcoming guesthouse, was the perfect coda to the adventure. It was at that point that I was able to process the day and appreciate it as a whole. I sat back and enjoyed a plate of buttery scallops pulled out of the sea about 20 feet away, and talked and laughed about the crazy world of tourism with the kind owner.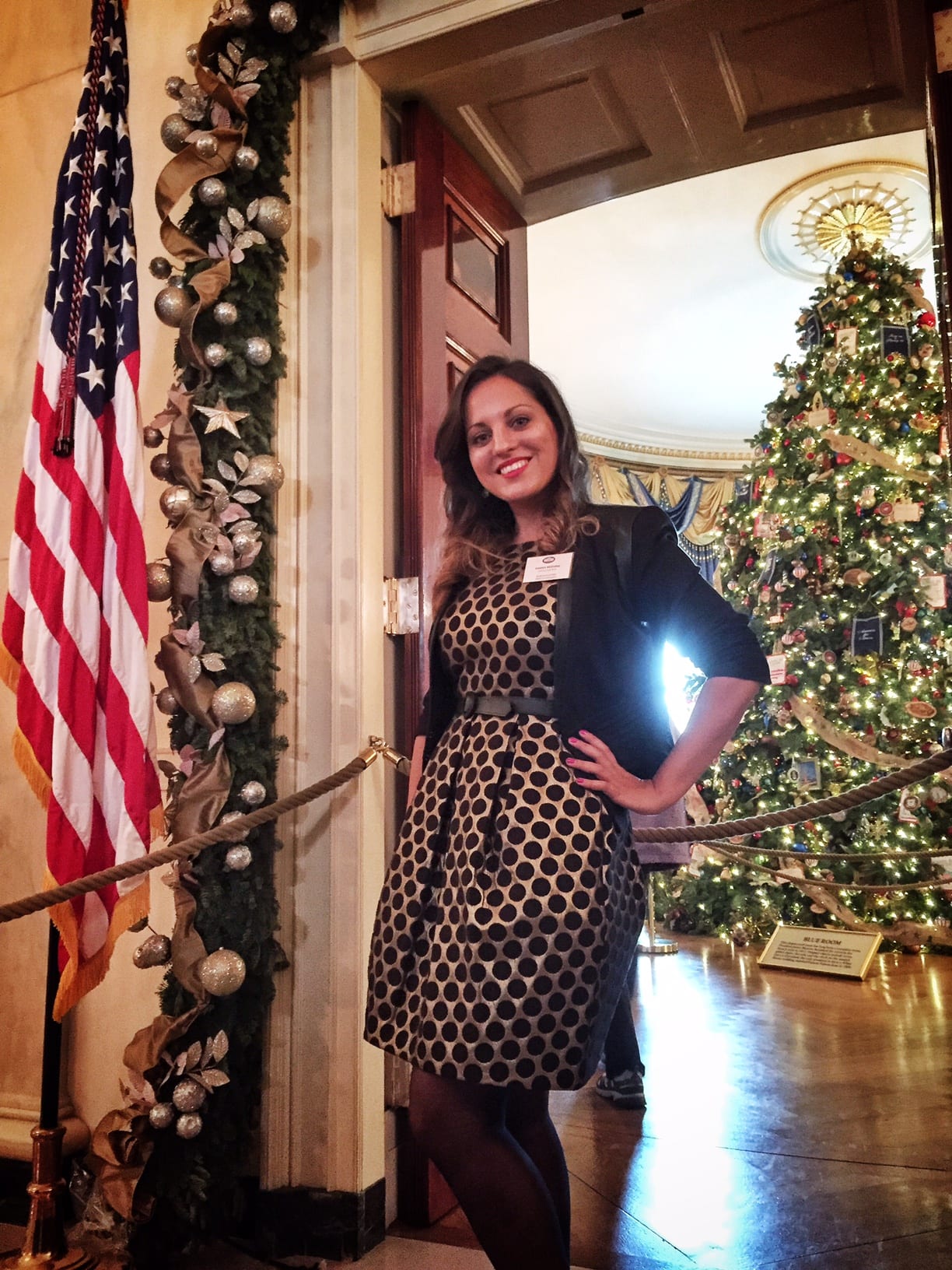 Visiting the White House
I loved seeing the White House all decked out for Christmas. But this was more than that — just getting invited to appear at the White House as part of the first Travel Bloggers Summit, focusing on study abroad, was an incredible honor and an opportunity that I don't intend to waste.
I'm really excited about how the day went and I can't wait to tell you all more about it! Definitely a career highlight for me.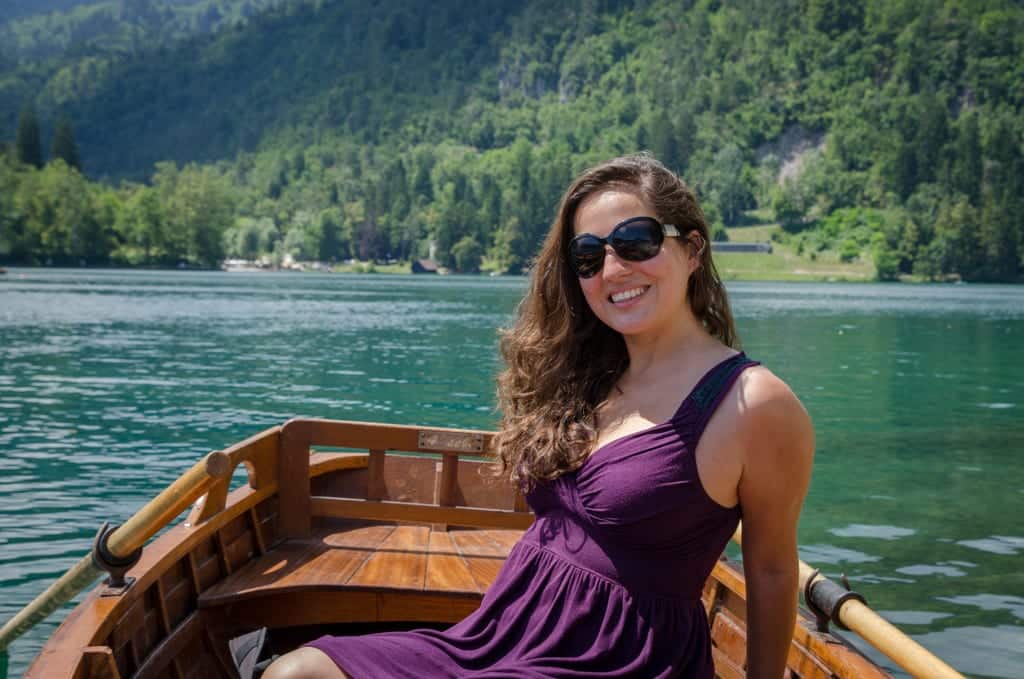 Rowing Across Lake Bled
I was hanging out at the unspeakably beautiful Lake Bled in Slovenia with my bud Peter, and once we rowed to the little island in the lake, we realized that teenagers were actually swimming all the way from the beach to the island. It wasn't that far.
Now, that was all the encouragement Peter needed. He threw off his clothes and swam back as I rowed alongside him, laughing. With me rowing and him swimming, we were quite the photogenic subject for the many Chinese tourists crossing the lake in wooden boats.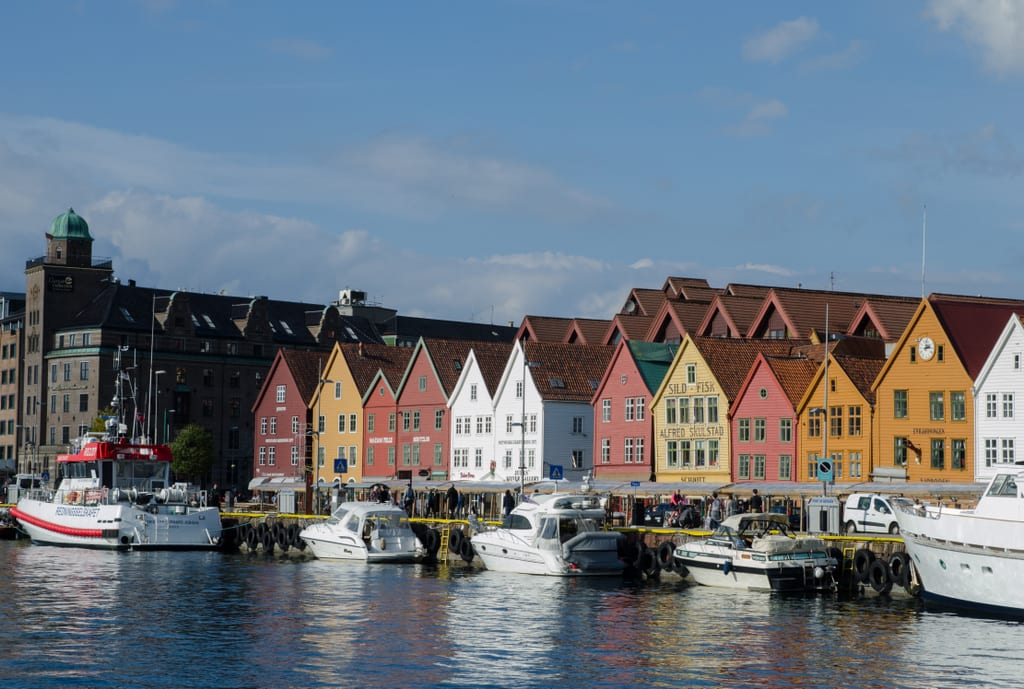 The First Stroll Through Bergen
I arrived in Bergen late at night with far more bags than usual, with no time to do anything but head to my hotel and go to sleep. The next morning, however, I got up and walked down to Bergen's historic center, capped off by the colorful Bryggen.
My heart swelled with joy. What was it about Bergen that made me so happy, seemingly for no reason? Well, perhaps it was that after more than a year of not prioritizing my own needs, I had finally planned a special trip just for me. It was exactly the kind of destination I loved — a small Scandinavian city with a lot of character — and my itinerary was open enough to explore it however I pleased.
I need to visit more places like Bergen.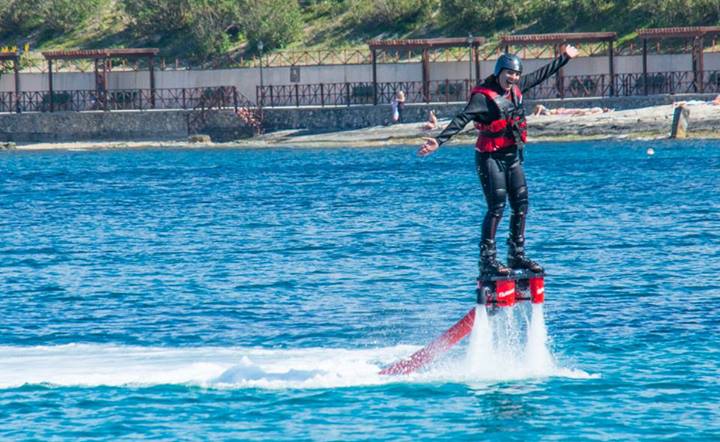 Flyboarding in Malta
Definitely the coolest adventure activity I did this year! I was a bit apprehensive, not least because it was still April and definitely not summer weather, even in the Mediterranean, but I suited up, strapped on the apparatus, and jumped into the water.
It took about 10 minutes to get the hang of it, but before long, I was flying like Iron Man! Such a cool feeling! And because the water is pulled up directly from the ocean, I could technically do it for as long as I liked! I definitely took advantage of that.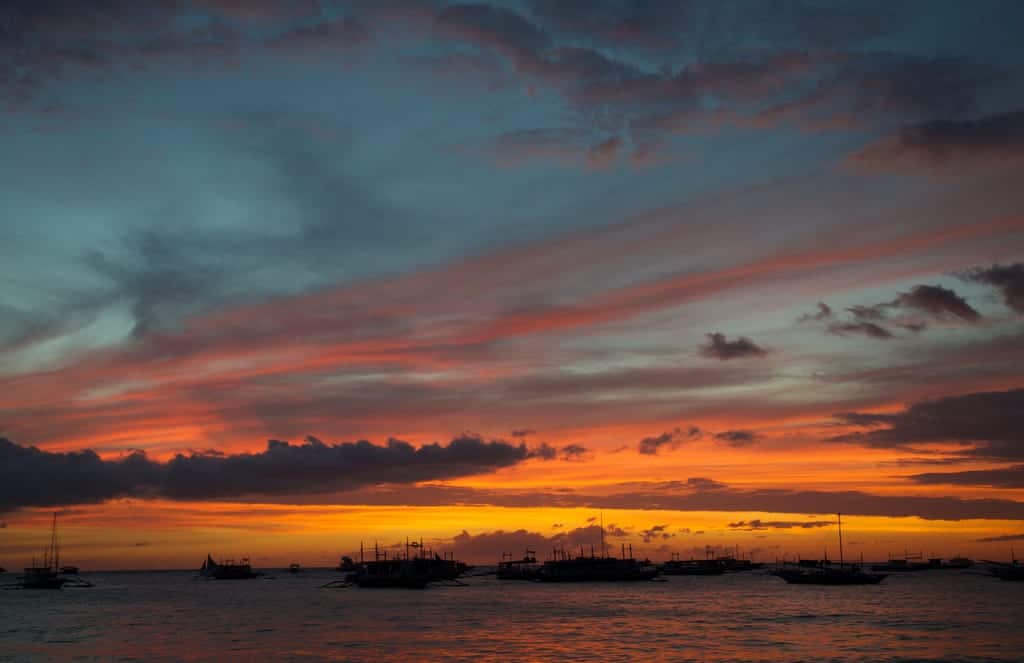 The Best Sunset of My Life in Boracay
There are no doubts in the world: this was the single best sunset I have ever seen. I've never seen so many colors in the sky at once. Boracay is famous for its sunsets — so much that I thought it was better than Koh Lanta, my previous favorite sunset destination.
I enjoyed it while sitting on White Beach, my toes buried in the warm, soft sand. The only thing that would have made it better would be if I had my favorite drink from my favorite Boracay bar, Nigi Nigi Nu Noos: a frothy Boracay colada made with Boracay coconut rum, pineapple, and tequila.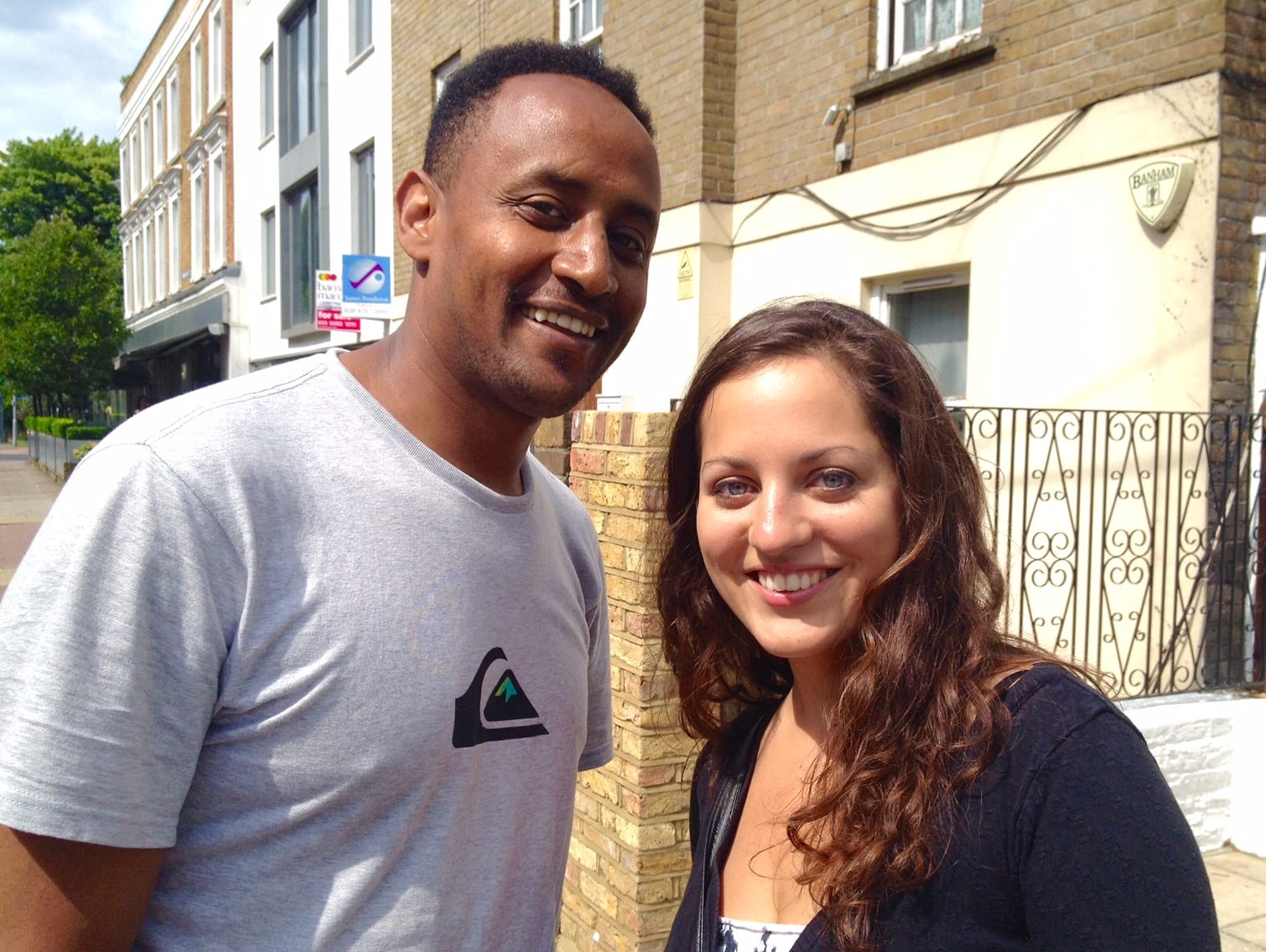 Getting Recognized by Readers
These days, I'm getting recognized by readers about once a month or so. Often while in transit at airports and train stations; sometimes on the street. Not gonna lie — I love it. For now, at least. I always love spending time with readers; it's even better when they come over and say hi.
And as much as I know my core readership backwards and forwards — women, 25-34, American, college-educated — I love finding readers that fall outside the norm. Like when I was out for a walk in Tooting Bec, London, and ran into a male reader from Eritrea!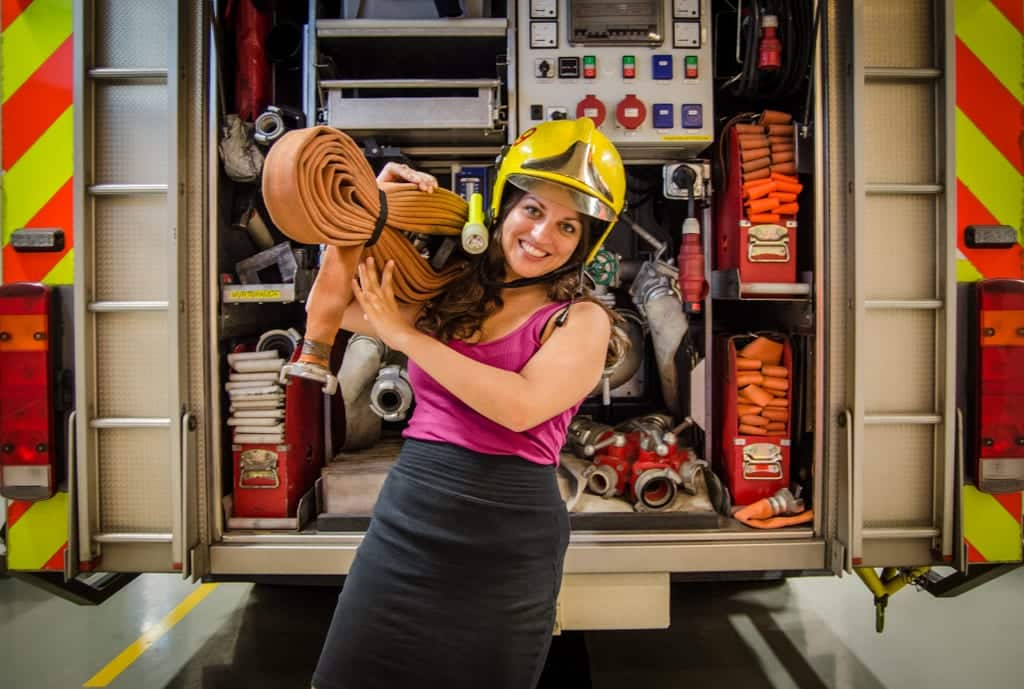 Taking Over a Helsinki Fire Station
Story time. Nearly four years ago, I met a Finnish firefighter named Sami in Kuala Lumpur. We had quite the interesting night, stayed in touch on Facebook, and when he heard I was coming to town, he invited me to the fire station.
Well, Dylan was there too, and after seeing Helsinki's terrific food markets, he wanted to cook. So Dylan ended up cooking dinner for the firemen (a dish that he ironically set on fire, which he feared would trigger an automatic response from the firemen!) while the rest of us explored the station and goofed off with the fire equipment.
Sami and his fellow firefighters were such a chill group of guys (not to mention handsome) and I got to fulfill my lifelong dream of hanging out in the firefighters' locker room…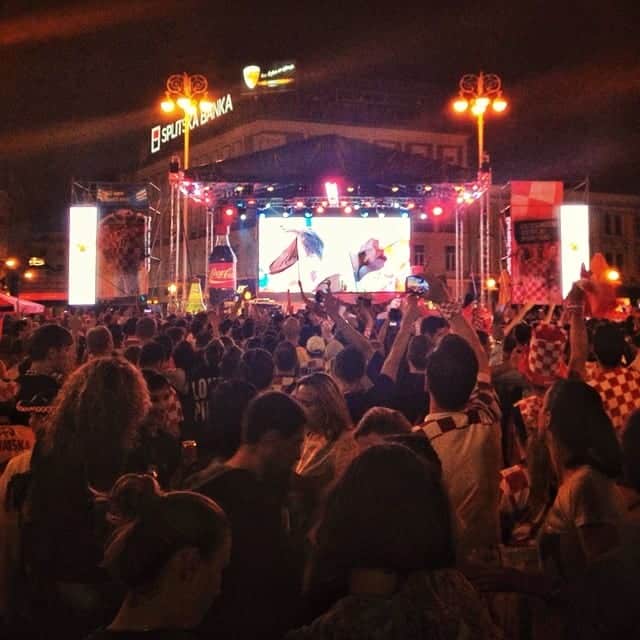 Rocking Out at the World Cup in Zagreb
On a few instances of my life, I've been lucky enough to watch World Cup games live in the country of one of the teams playing. The latest? Croatia vs. Cameroon, live from Zagreb. My friends and I knew we had to join in the festivities in Zagreb's main square, where we promptly secured a table and a bottle of wine.
And it was amazing. Croatia won, 4-0, and the whole square erupted with each goal. I loved being swept up in the joy of the locals, and it was a springboard to an adventurous night out in the city.
If you ever have a chance to see a World Cup game on a big screen in its home country, go!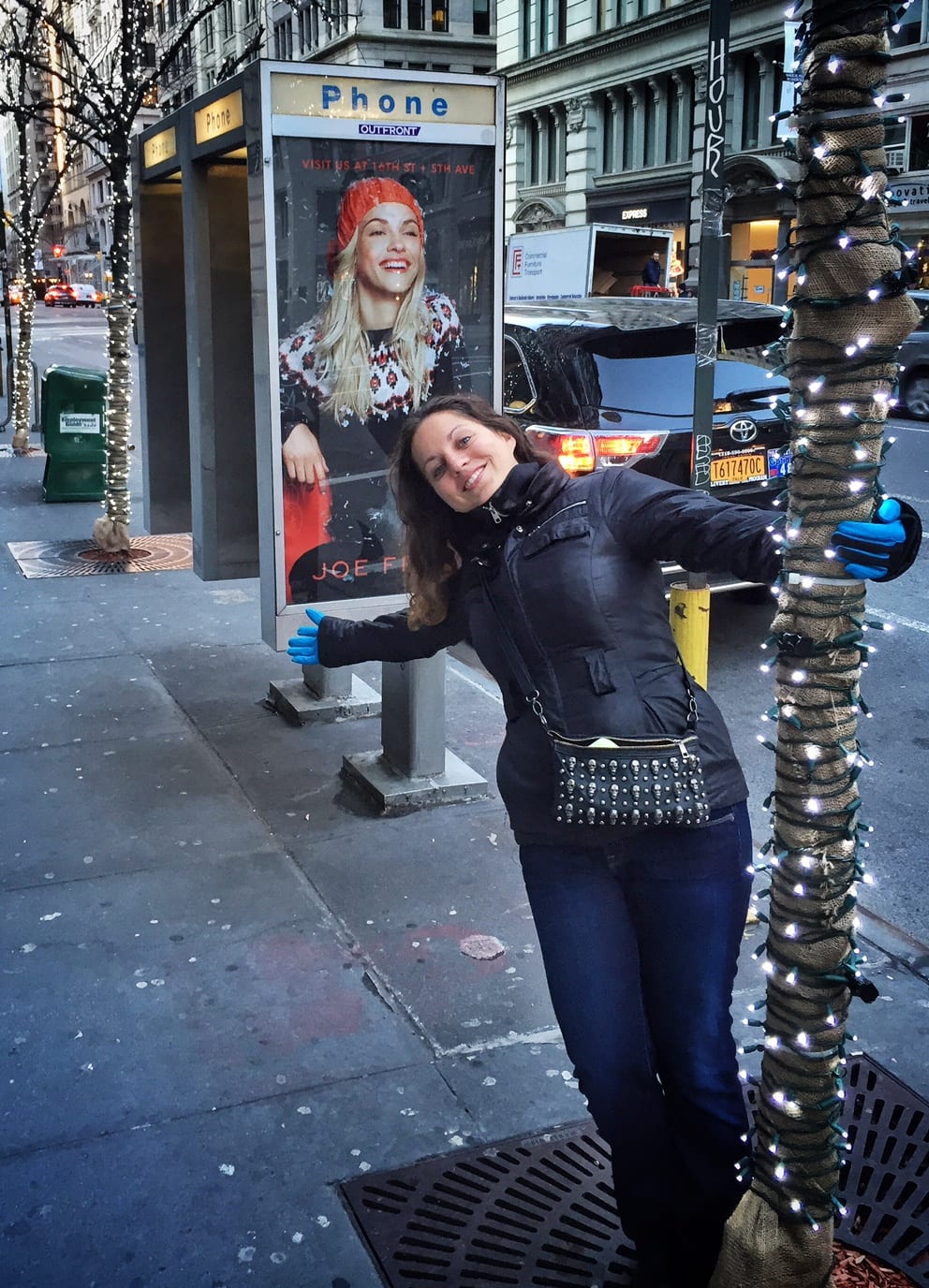 Running Amok Early in New York City
My photographer friends are no strangers to arising at absurdly early hours. Me? Not really my thing, even though the light is amazing and the whole place feels different.
But between jet lag and circumstance, I found myself wandering Manhattan early on a cold, clear Saturday morning. And while New York may never sleep, it definitely snoozes a tad. I loved running around on the empty streets, twirling around on the still-lit Christmas lights, and grabbing some freshly made bagels and mimosas to start the day.
What was your favorite travel moment of the year?
Get email updates from Kate
Never miss a post. Unsubscribe anytime!