Adventurous Kate contains affiliate links. If you make a purchase through these links, I will earn a commission at no extra cost to you. Thanks!
I adore Southeast Asia — and I especially treasure my favorite places in this part of the world.
But not every place captured my fancy, though I found something to love about every place I visited.
Here are my picks for the most overrated places in Southeast Asia: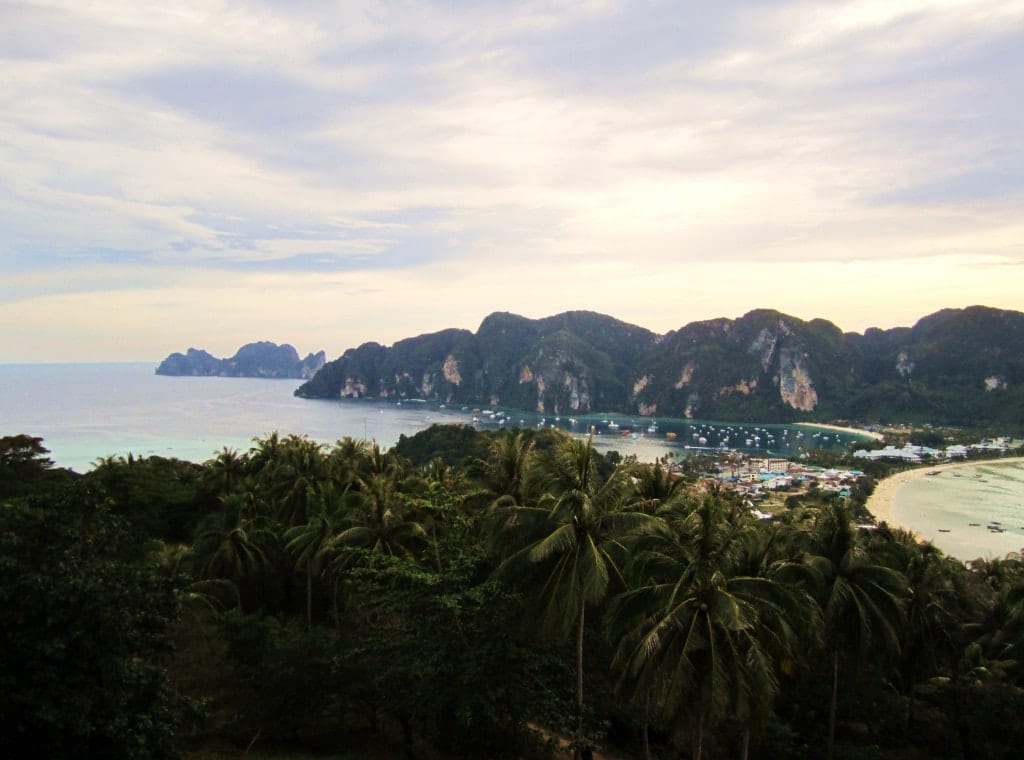 Koh Phi Phi, Thailand
Koh Phi Phi was the setting of the movie The Beach and featured the heartbreakingly beautiful Maya Bay on Koh Phi Phi Leh.  It's no wonder that so many tourists flocked there, looking for their own private deserted beach.
That can happen on lots of islands in Thailand — but not on Koh Phi Phi.
The Phi Phi of today is overrun with tourists.  The effects?  Huge crowds, limited lodging, sky-high prices, and quaking infrastructure.  The island smells like sewage and Maya Bay is filled with hundreds of people walking around, dumbfounded, wondering where that beautiful beach went.
---
---
Where to go instead: Koh Lanta, Thailand, is everything Koh Phi Phi is not: blissfully undertouristed, immense with plenty of space, filled with places to explore, and home to a welcoming Thai community.  And cheaper — much cheaper!
Click here to read my posts about Koh Phi Phi.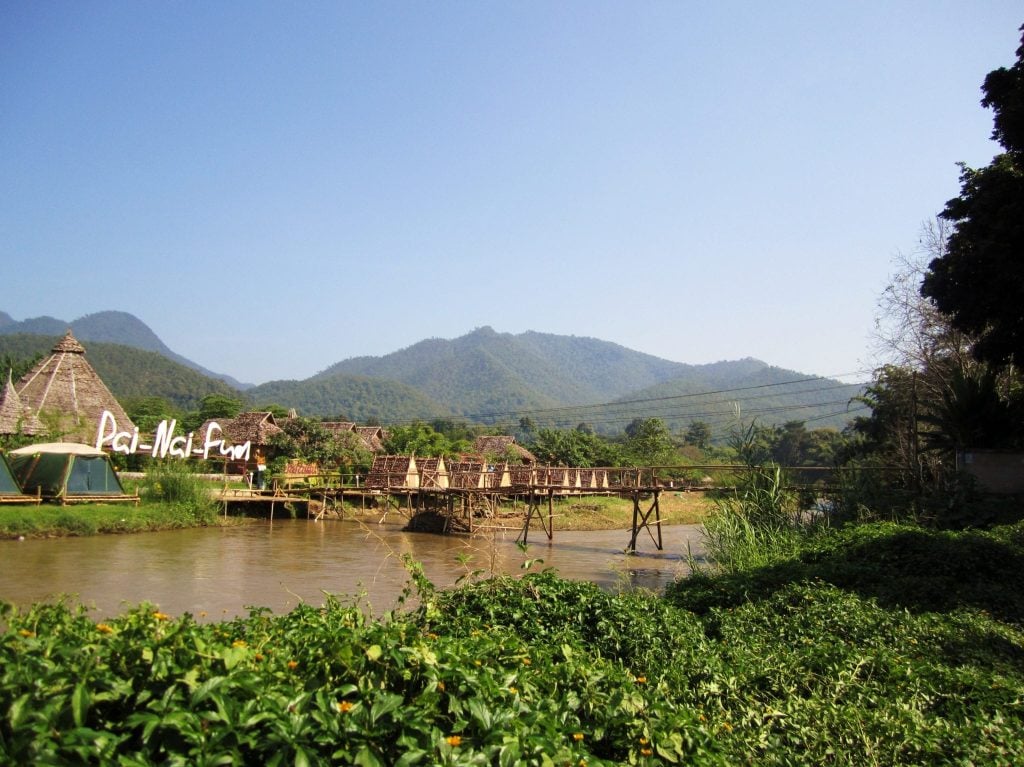 Pai, Thailand
A tiny town in the mountains of northern Thailand became a hippie enclave, and turned into a small town filled with cafes serving mushroom shakes and yoga studios.  So what held Pai back from being a chill backpacker paradise?  The hippie community itself.
I have never been treated with such rudeness and hostility as I was treated by the local community in Pai (unless they were busking and I happened to be walking by.  Then they were all smiles).  Normally I wouldn't mention something subjective like this — but it happened to me over and over, and was such a contrast from every other place on the continent!
I loved motorbiking in the stunningly beautiful countryside surrounding Pai.  But as for the town itself, where I constantly felt unwelcome, I couldn't wait to get away.
Where to go instead: Koh Chang, Thailand. Koh Chang, and Lonely Beach in particular, has such a friendly communities of hippies, expats, and people who just liked the island and stayed — and who will gladly invite you out to hear live music or recommend a tattoo studio.
Click here to read my posts about Pai.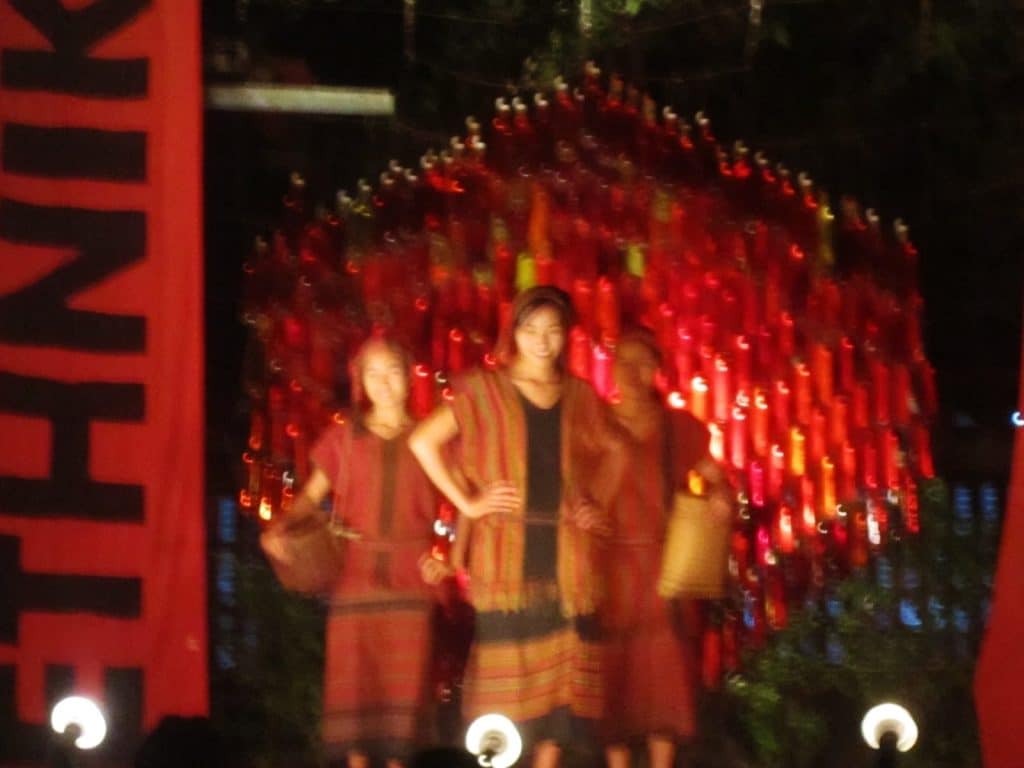 Luang Prabang, Laos
I can see why some people adore Luang Prabang — it's beautiful, it's quiet, it's cheap, and there are plenty of Western amenities (not to mention wine bars — practically a unicorn in this part of the world).
But to me, it felt incredibly fake — a Lao Disneyland that didn't resemble anywhere else in Laos whatsoever, from the handicrafts locals never used to the skimpy fashion show outfits that most Lao girls wouldn't dream of wearing in public, let alone in front of an audience.
Luang Prabang was custom-built for the middle-aged, fawning tourists who declared everything so authentic and adorable, and who were unlikely to set foot anywhere else in the country.
Where to go instead: Kampot, Cambodia. It's another small, French-flavored riverside town, but it retains so much of its local flavor — without bending over backwards for affluent tourists.  Yet.  Go now before it's too late.
Click here to read my posts about Luang Prabang.
Kuta, Bali
Kuta is most visited beach destination in Bali — but I have no idea what the appeal is. The beach is full of trash.  The guesthouses are overpriced and falling apart.  The nightlife is like a low-rent version of Cancun, and souvenir shops on every block sell homophobic stickers and t-shirts.
Where to go instead: Seminyak, Bali. Seminyak is just up the road from Kuta, but it's so upscale — it's home to nicer guesthouses and trendy Vegas-style nightlife, with prices to match.  And the beach is much, much cleaner.
Click here to read my posts about Kuta.
Did I just diss your favorite place?  Let's hear it in the comments.
Get email updates from Kate
Never miss a post. Unsubscribe anytime!